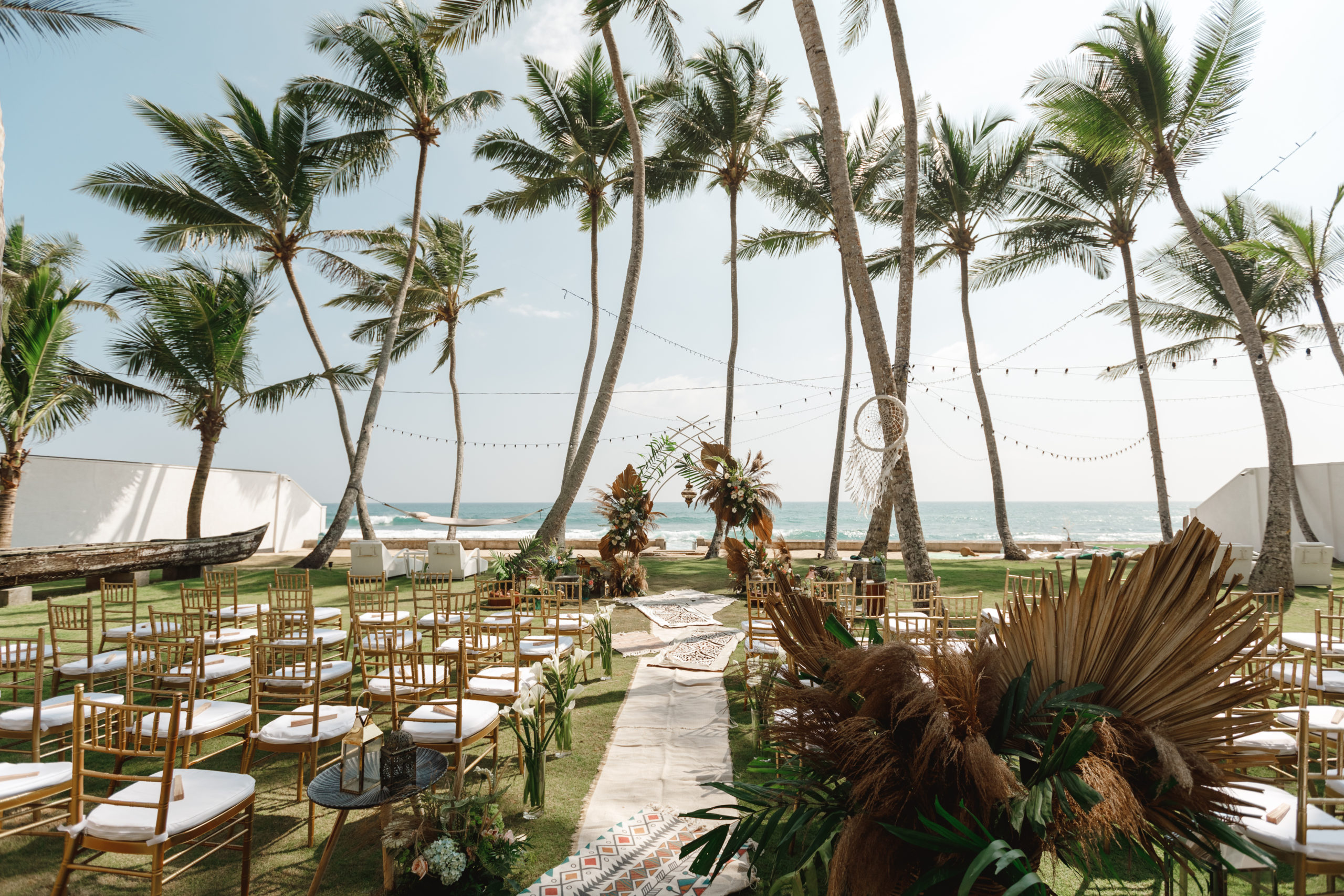 Choosing your dream destination wedding venue is one of the greatest tasks that comes with planning the romantic adventure. This may be a no-brainer for some couples, but it is common that most couples will want to "shop" around and figure what works best for them. With a world of options, it is our job to help narrow down what you want in order  to create the perfect wedding for you.
As one of the first big decisions you will make, this will decide all of the others that you have to come. The venue, and the location of the venue determines the vibe of the celebration so it is important that you thoroughly research and find the perfect one!
Aside from working with a Certified Destination Wedding Specialist, there are other steps that you can take in order to make this process as fun and effective as possible.
1. Ask questions about the venue
How many guests does the venue hold?
What is the backup location in case of inclement weather?
Is this venue private/semi-private from the general public?
What does each wedding package come with and cost?
How much can the packages be customized, and is there an upcharge?
What is the earliest start time and latest end time for my event?
Do you have a preferred vendor list to choose from for photographers, DJs, etc.?
Is there a fee for bringing in outside vendors, such as my own photographer?
Can I see photos from real weddings you've done in the past?
What is required to hold my date?
2. Ask your wedding resort questions
Are you an adults-only property or family-friendly?
What types of kid amenities do you have available?
How many weddings do you host per day?
Do you have handicap accessible rooms/facilities?
Are you an all-inclusive property or a la carte?
How many restaurants do you have on property?
What types of activities are there to do onsite and nearby?
Is there a bridal suite available onsite?
Do you have shared privileges with any other hotels nearby?
What is the cost for a guest day pass (if a guest is staying at another resort?)
---

---
3. Choose the perfect resort
We have multiple guides that map out the best resorts available to couples in 2020 depending on what they are looking for. There are a collection of resorts in Mexico that will check off your desires for relaxation and adventure. Additionally, there are numerous resorts all over the Caribbean that are both luxurious and affordable. Plus there are a selection of resorts that feature the most unique wedding venues that will standout from the rest, if you are looking for more than the classic beachfront ceremony.
4. Start planning today
If you are feeling inspired then that means that is time to start planning! Create a profile today and receive a FREE consultation!