Vibrant culture, friendly people, sunlit beaches, mystical ancient ruins, and diverse cuisine make Mexico a highly prized vacation destination. It's also an excellent choice for couples wishing to get married in a tropical location. All-inclusive resorts offer amenities and services that create an optimal destination wedding experience.
As appealing as Mexico is, however, other options exist for those seeking an idyllic location for their big day. The Caribbean islands, for instance, have long been favorites of the wedding crowd. Their crystal-clear waters, native florals, and sun-drenched beaches make stunning backdrops for couples tying the knot (plus a built-in honeymoon!). They offer the perfect blend of relaxation and exciting activities so couples can experience the best of both worlds. Guests are given a unique experience, leaving everyone with long-lasting memories.
Like Mexico, each island also has a selection of all-inclusive resorts to choose from. The all-inclusive route is appealing to couples because it's a cost-effective option that provides both value and variety. Most offer the services of an onsite wedding planner for free. Plus, the booking process is simple and streamlined — no arranging with multiple vendors such as florists, photographers, bakers, and transportation providers.  All-inclusive wedding packages are also customizable to meet the unique preferences of each couple.

Here are 10 of the best island wedding destinations:
Jamaica
Aruba
The Bahamas
Turks and Caicos
Dominican Republic
British/U.S. Virgin Islands
Cayman Islands
St. Lucia
Barbados
Antigua
Jamaica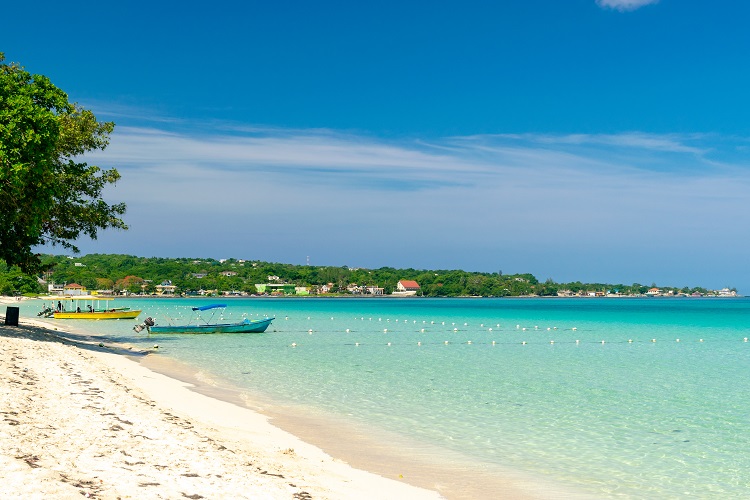 Jamaica offers over 700 miles of coastline glistening with pure white and golden sands against the azure Caribbean Sea. Nature-loving couples can enjoy the beautiful Ocho Rios waterfalls while nightlife aficionados can head to Montego Bay for world-class dining as well as dancing. Of course, music is the heart of Jamaica, and you'll be easily swept away by the rhythmic beat of the island.
Aruba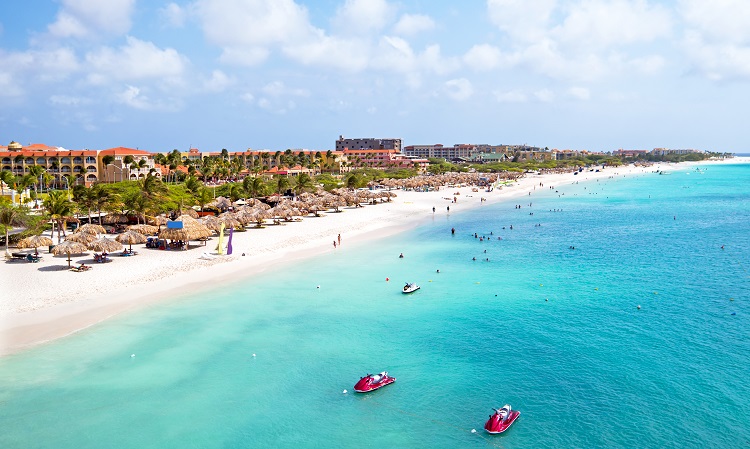 Situated in the sunny Southern Caribbean, Aruba sees less rainfall than the rest of the region. Along with consistently excellent weather, visitors have the added benefit of being outside of the hurricane zone. The island is renowned for its beautiful beaches and although it may be small, there's plenty to do and see. Plus, the all-inclusive wedding resorts around the island boast beachfront luxury and modern amenities for couples and their guests to enjoy.
The Bahamas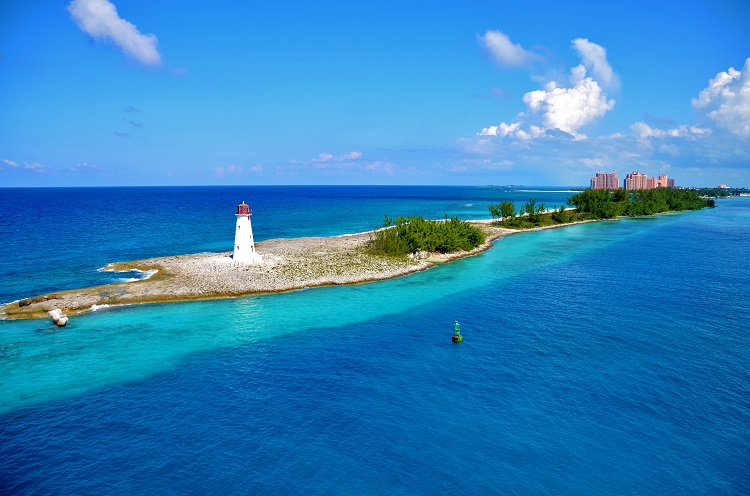 Couples who choose to exchange their vows in the Bahamas enjoy marine activities such as snorkeling, swimming, and fishing — all in beautifully clear waters. The Bahamas consists of over 700 islands, and each presents its own unique version of paradise. Couples with eclectic and varied tastes will love this destination. You can go snorkeling or surfing in the morning, spend the afternoon touring art galleries, and return to your all-inclusive resort for an evening of fabulous food and drinks.
Turks and Caicos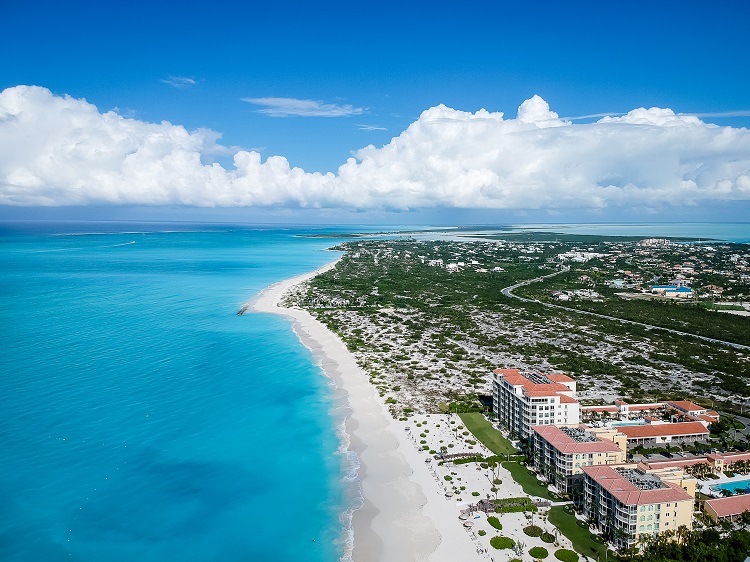 Vibrant coral reefs and large expanses of unspoiled, uncrowded beaches attract nature-loving couples and their love ones to Turks and Caicos. Historical ambiance, abundant natural beauty, and over-the-top luxury make Turks and Caicos one of the most popular island wedding destinations in the Caribbean. It's the perfect opportunity to take a break from your everyday routine and unwind on the beach, discover a new culture, and explore those sparkling blue waters.
Dominican Republic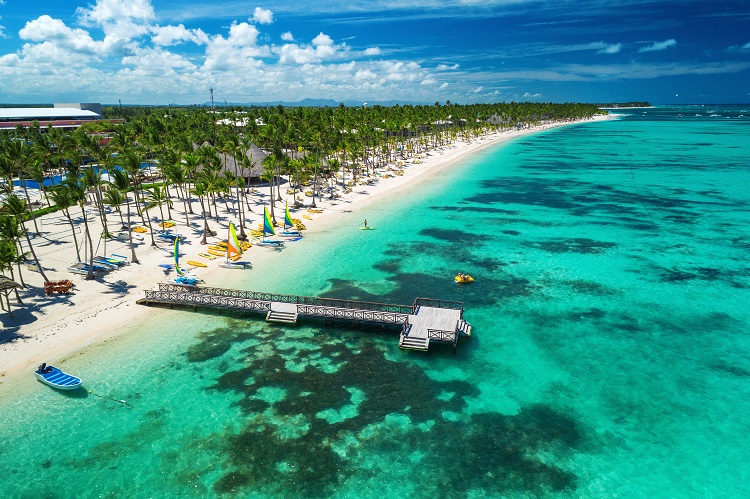 Situated on the island of Hispaniola, the Dominican Republic offers value, variety, and vibrancy. History buffs will love exploring Santo Domingo's Zona Colonial District, which features architecture dating back five centuries. Outdoor enthusiasts can explore the rainforest or partake in activities like snorkeling, hiking, and biking. The Dominican Republic is also a favorite destination for golf aficionados thanks to a selection of beautiful courses designed by pros like Pete Dye and Jack Nicklaus.
---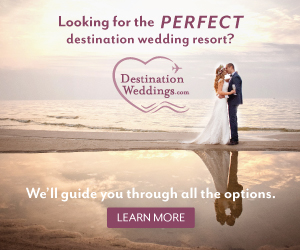 RELATED: 3 Simple Tips for Getting Married in the Caribbean
---
British/U.S. Virgin Islands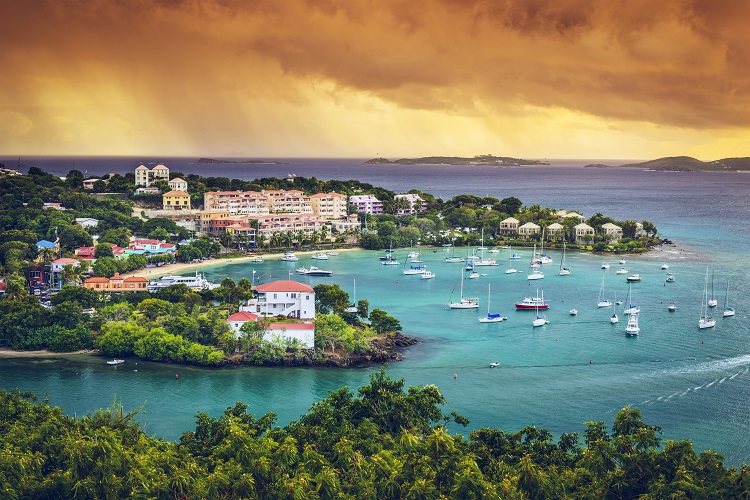 Inexpensive flights, numerous activities, warm waters, and diverse cultures make both the U.S. and British Virgin Islands ideal wedding and honeymoon destinations. The U.S. Virgin Islands are especially convenient for U.S. citizens because they don't require a passport for entry, making it easy for couples and their guests. Three separate locations – St. Croix, St. Thomas, and St. John – invite travelers to enjoy exotic island beauty and colonial history. As for the British Virgin Islands, a tranquil experience awaits where you'll enjoy sailing, white-sand beaches, and flavorful Caribbean cuisine.
Cayman Islands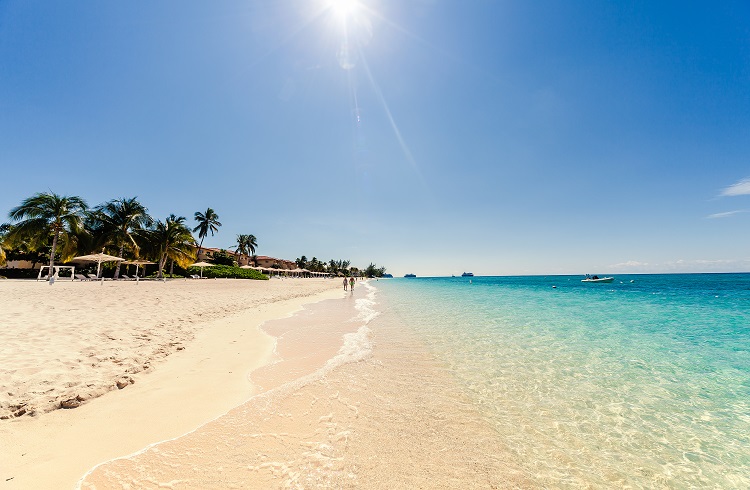 Travelers to the Cayman Islands enjoy a choice of three separate islands. Wildlife lovers can head to Little Cayman for romantic weddings among amazing ecological diversity. If you're in search of a more cultural experience, visit Grand Cayman to see the historical sites. The island in the middle, Cayman Brac, has a little of everything. It's great choice for those who to want to mix scuba diving in with their experience.
St. Lucia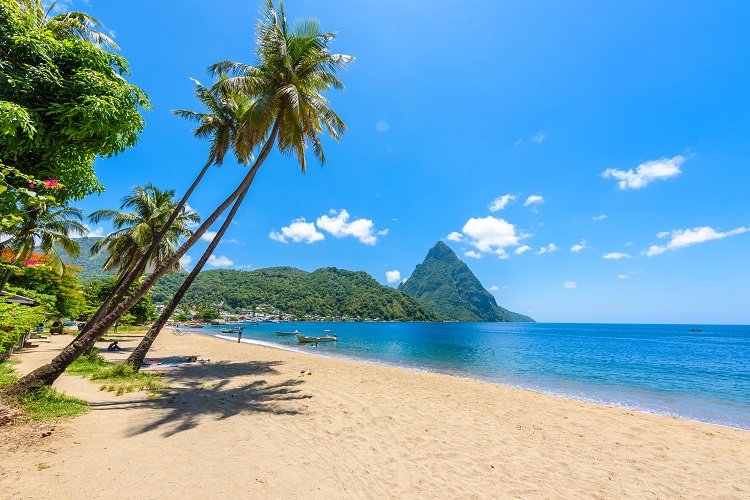 Romantic couples and their wedding parties find luxurious all-inclusive resorts, rugged volcanic scenery, amazing waterfalls, and quaint fishing villages on St. Lucia. The island is fit for travelers of all types, whether you crave seaside relaxation or new adventures. You can go zip lining through lush rainforests or laze away on a white-sand beach. Once the sun sets, enjoy a night of dancing or retreat back to your resort for a quiet evening.
Barbados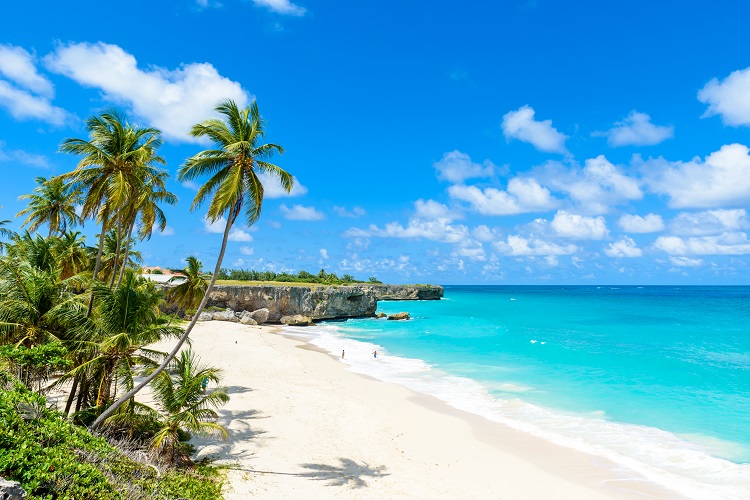 Along with amazing beaches, Barbados offers old-school Colonial architecture, authentic Eastern Caribbean cuisine, lush botanical gardens, and a variety of beautiful resorts. Festivals and events happen during all seasons, making Barbados an excellent option for couples who love to get out and mingle.
Antigua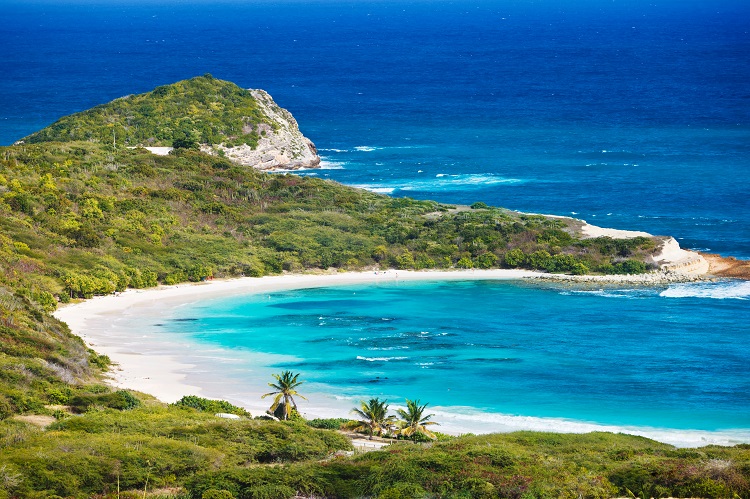 Ringed with colorful coral reefs, Antigua features miles of pristine beaches, secluded inlets and coves, and aquamarine waters teeming with vibrant sea life. The island boasts 365 beaches so you can explore a new spot every day. Beyond the beaches, there's plenty to do. Between the historic sites and delicious cuisine, time in Antigua is time well spent. For couples who seek a little extra seclusion, they can visit Barbuda, which is Antigua's less touristy sister island.
Island wedding destinations offer their own special kind of magic. No matter what part of the Caribbean you decide on for your destination wedding, you're sure to have an experience that will stay with you forever. All-inclusive resorts allow you to leave the legwork to the professionals while you, your spouse-to-be, and your guests relax and enjoy the fun.
Ready to start planning your destination wedding? Contact us today >>