From sun-seekers, to late-night partiers, to those craving luxury and pampering, is there any destination that can delight every guest and every whim of a couple in love? Absolutely! Nestled on the tip of Mexico's Baja Peninsula, where the desert meets the sea, Cabo San Lucas is a true "something for everyone" locale.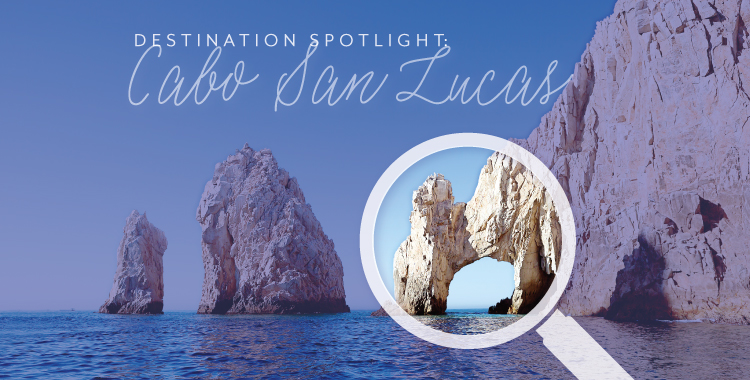 The Perfect Destination Wedding Spot
Cabo San Lucas may have started as a quaint fishing village, but today it is anything but. The area has been transformed into balneario (a planned resort town) and offers every amenity and activity imaginable. Everything from family-friendly resorts to luxury adult retreat can be found in Cabo, and it's all just a short flight away. Best of all, once you arrive, everything is convenient and easy to navigate, making this a stress-free wedding locale.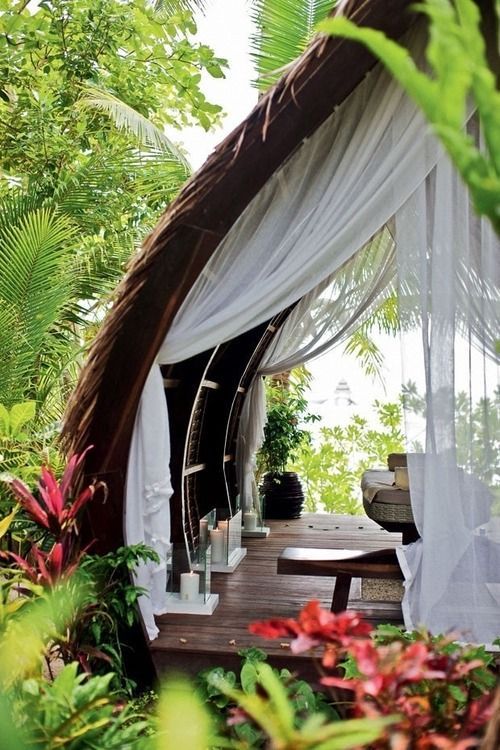 By day, the Sea of Cortez sparkles and invites sun-worshipers to unwind. It's tempting to toss on a sarong, grab a water-front lounge chair and spend the day sipping a margarita and relaxing. But there so much more! Snorkeling, scuba-diving, horse-back riding, parasailing… the possibilities are endless. Whether you choose a day of golf on one of the best courses in the country, or a luxury treatment at a world-class spa, all your desires are at your (and your guests) fingertips.
Need We Say More?
When the sun goes down, Cabo San Lucas knows how to get the party started. After all, this is a town of indulgence and that carefree attitude is evident in the vibrant nightlife. With a plethora of bars and clubs all within walking distance of each other, the town's center comes to life with thumping music, flashing lights and decadence to spare. The party atmosphere invites you to roam about and sample the scene all in one evening.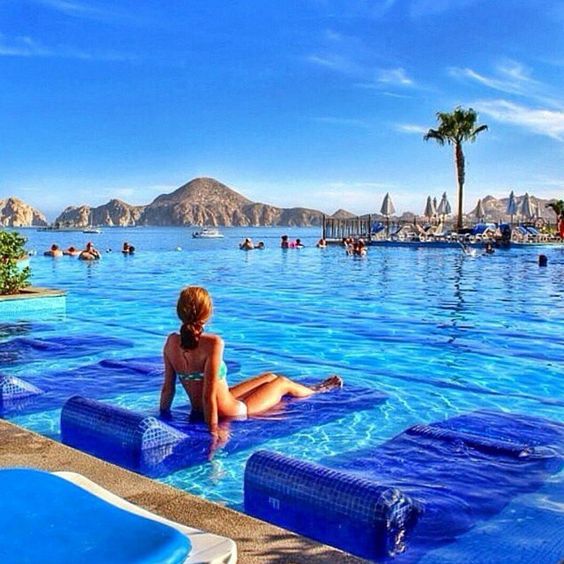 With beautiful surroundings, stunning resorts and year-round warm weather, Cabo San Lucas is ideal of a destination wedding and honeymoon. The area's resort make planning a destination wedding in Mexico a breeze. And the Sea of Cortez makes a backdrop that is second to none. But, it's Cabos' unique vibe that makes this locale a real destination wedding winner. From grandparents to your youngest nieces and nephews, everyone on your guest list will find something to love in Los Cabos!
For more destination wedding inspiration, browse through our latest edition of Get Married Away!