Couple: Matthew & Shannon
Destination Wedding Venue: Sandos Playacar Beach Resort in Riviera Maya, Mexico
Wedding Photographer: Photopro/Romanza Photography
Certified Destination Wedding Specialist: Nancy Litwiller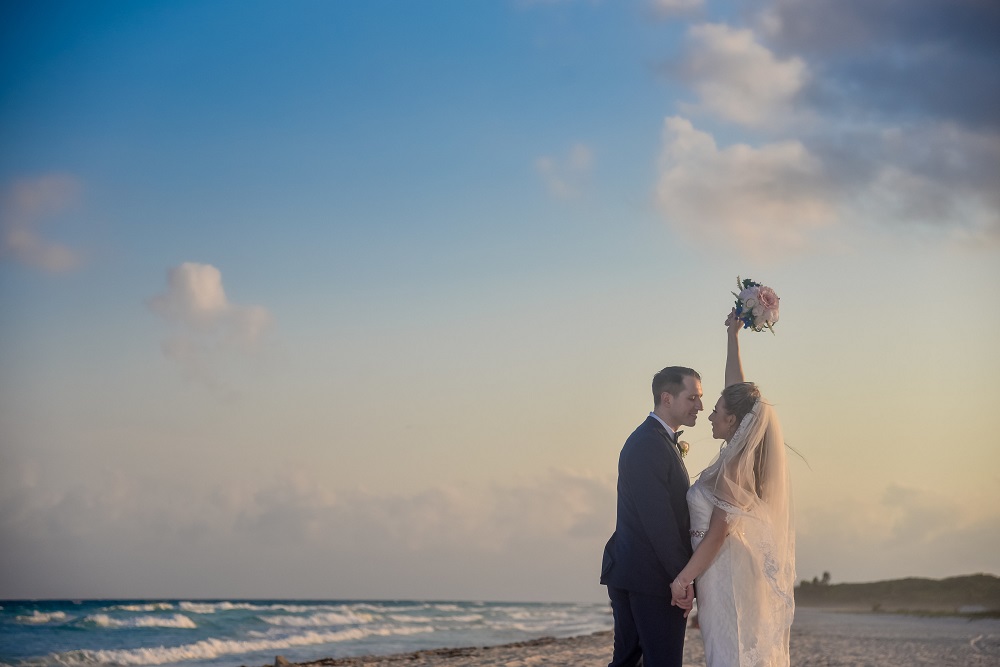 The story of how you met/fell in love:
Matt and I met through a mutual friend. She told me for months that I needed to meet him and that we would be a good match. It took a while for the stars to align, but finally we met at a local restaurant for a drink with a group of friends. We sat across from each other and chatted for a couple hours, bonding over our love of fitness and travel. I was sold when Matt agreed to come to a yoga class with me for our first official date. Many concerts, weekend trips, and hikes deepened our connection/bond which eventually lead to us moving to a new city together and getting engaged.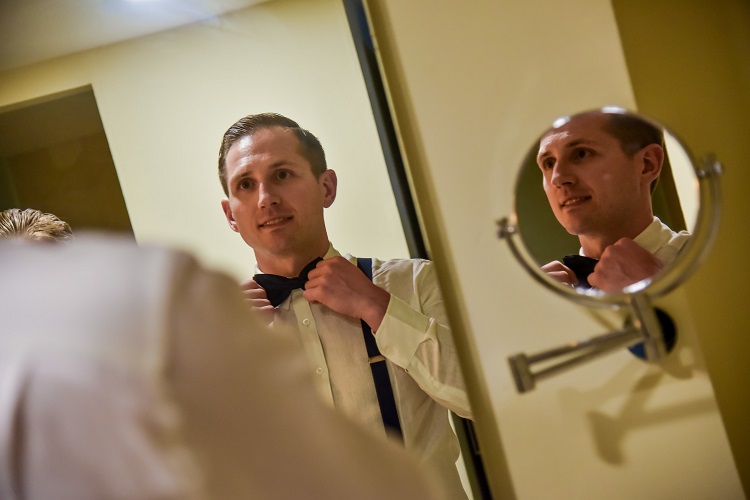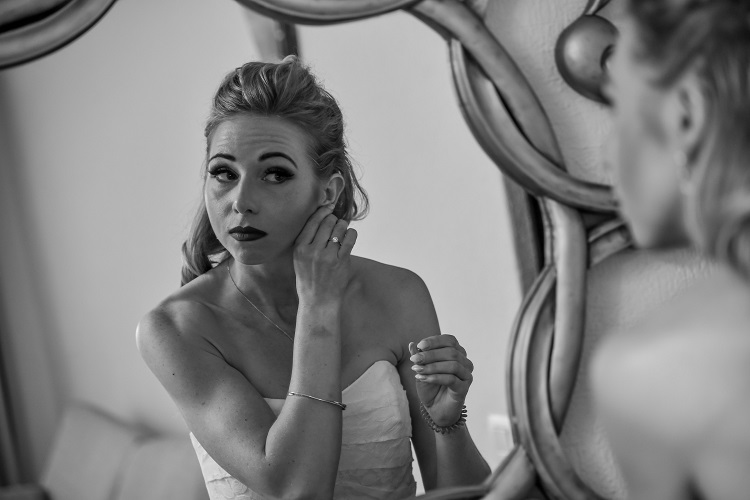 Did you always know you wanted to have a destination wedding?
I had always envisioned myself having a destination wedding, as I have traveled to many resorts and in the process have witnessed so many beautiful weddings. We liked the idea of less planning and giving our guests a vacation and escape from the long North American winter along with attending our wedding. Our families also live on opposite sides of the country, which solidified our decision.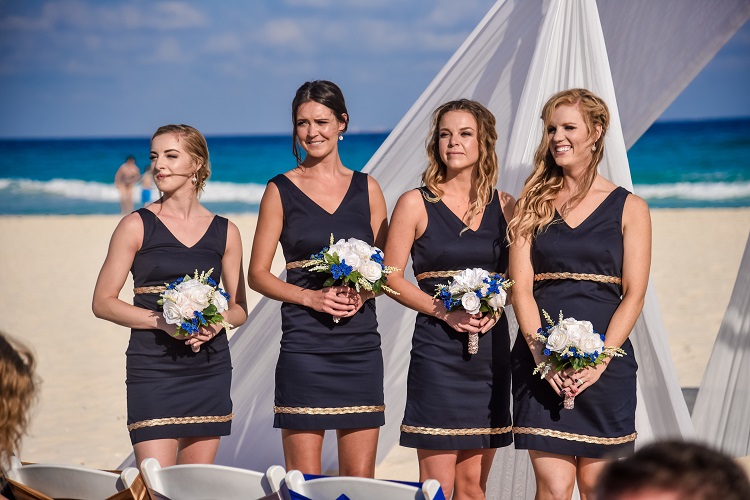 What made you choose your resort/destination?
Ourselves and our families had both traveled to Riviera Maya before, and had great experiences. I had also been to Sandos Playacar Beach Resort a few years ago and knew that it was a fantastic resort with a beautiful beach.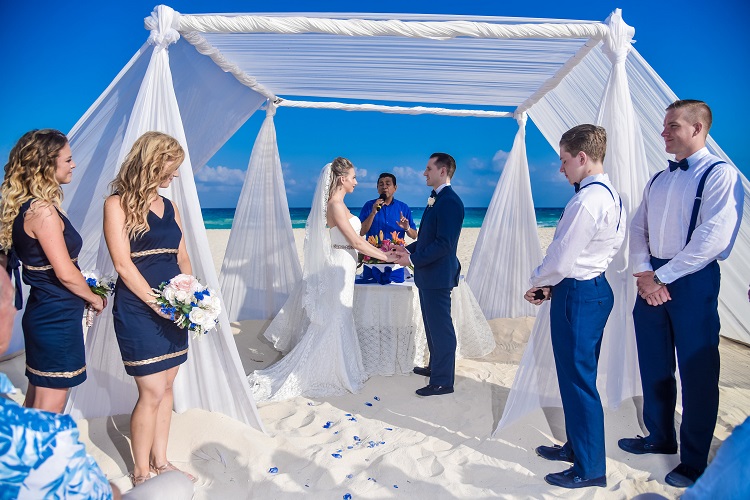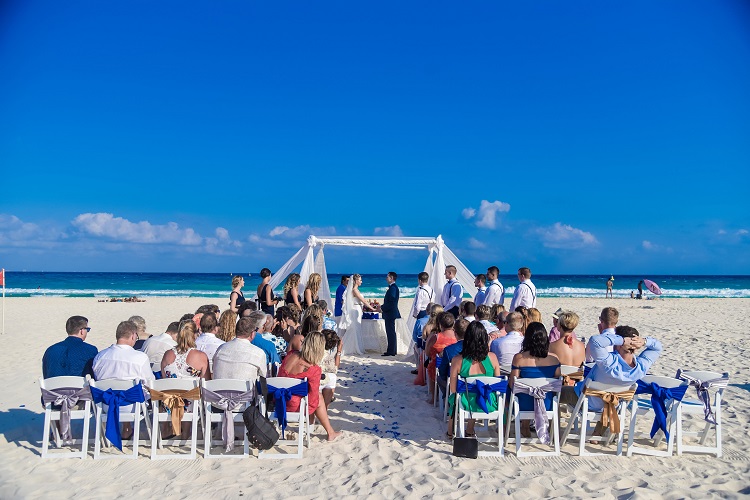 How did you personalize your ceremony and reception?
We both love the beach and the ocean, so we chose a beach front ceremony and reception for our guests. When it came to the reception, we chose music that held meaning and memories for us. We also had our siblings  MC, which added a lot of humor and nostalgic moments.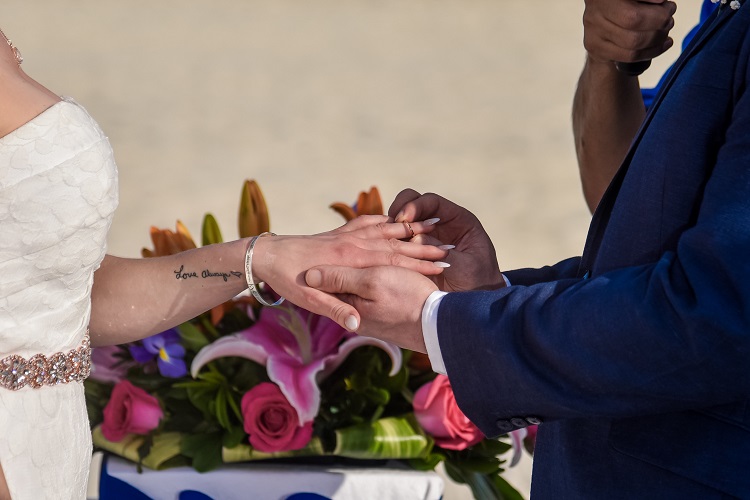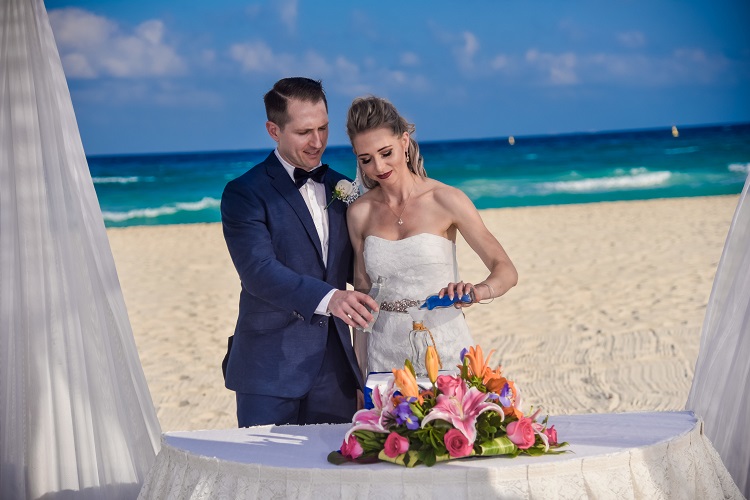 ---
Visit our website and Pinterest for more destination wedding inspiration!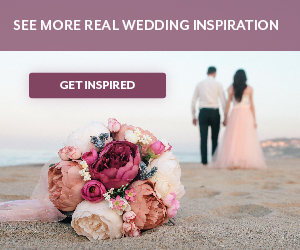 RELATED: Michelle & Carlos' Destination Wedding in Riviera Maya, Mexico
---
The funniest or most unusual moment was when…
When pouring our sand during the ceremony, we got a little carried away and almost overflowed the bottle!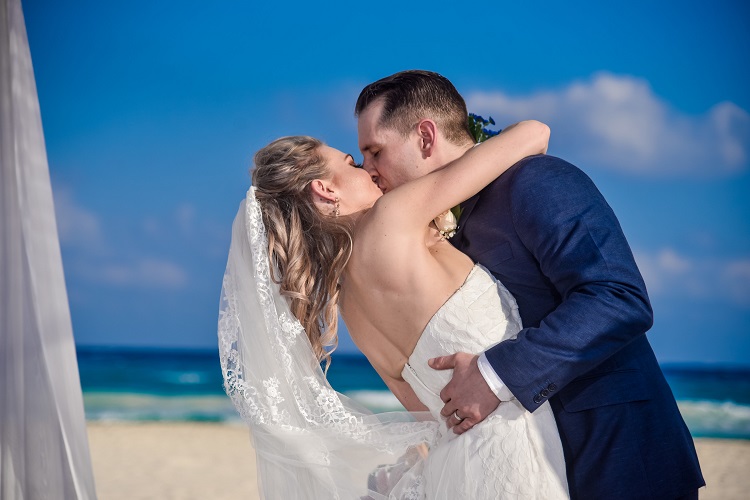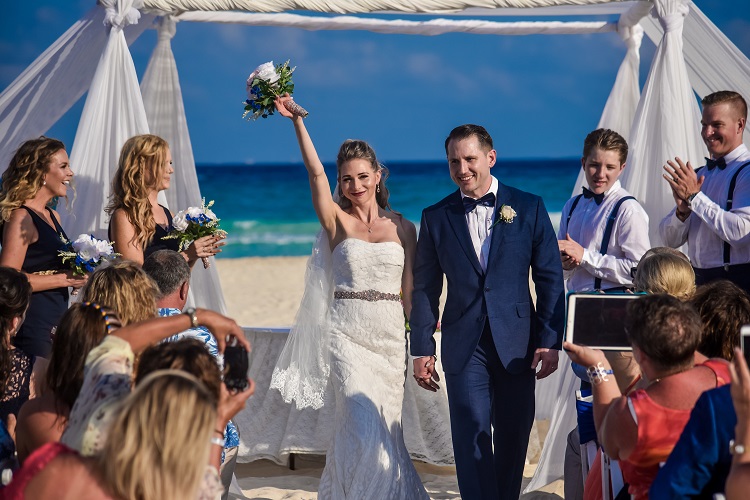 The most memorable moment was when…
There were so many along the way, but watching our friends and family bond throughout the week was really special.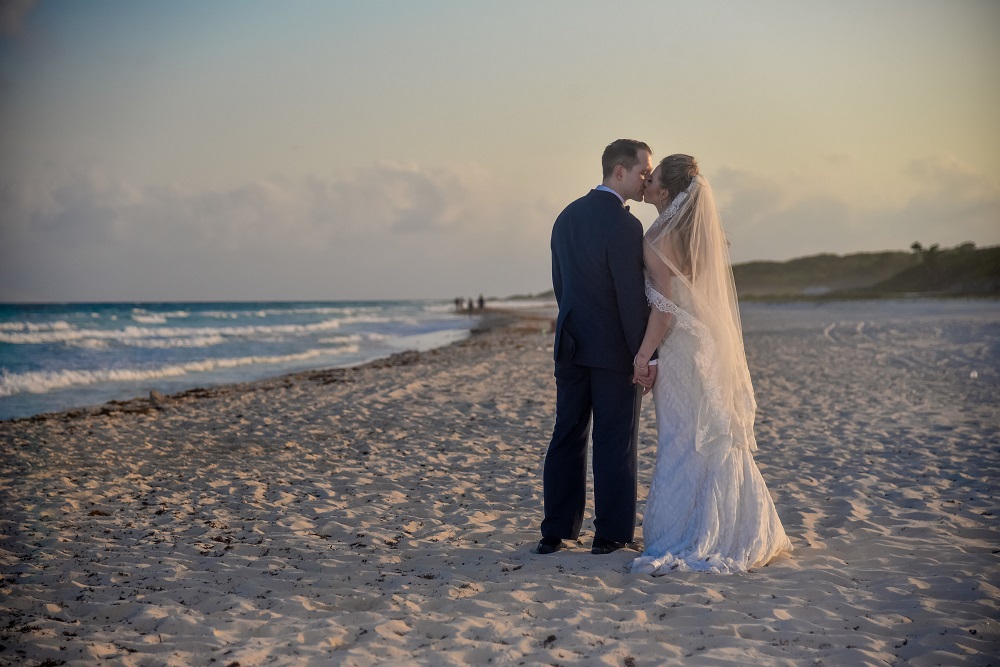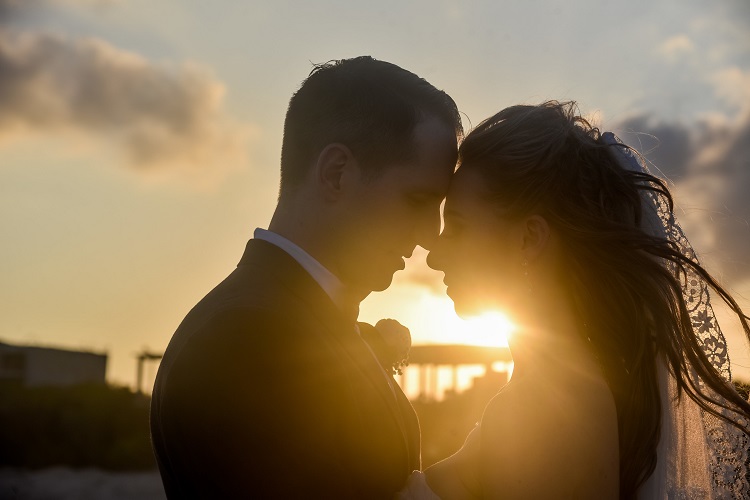 Three words that sum up your destination wedding in Riviera Maya, Mexico are:
Fun, carefree, picturesque!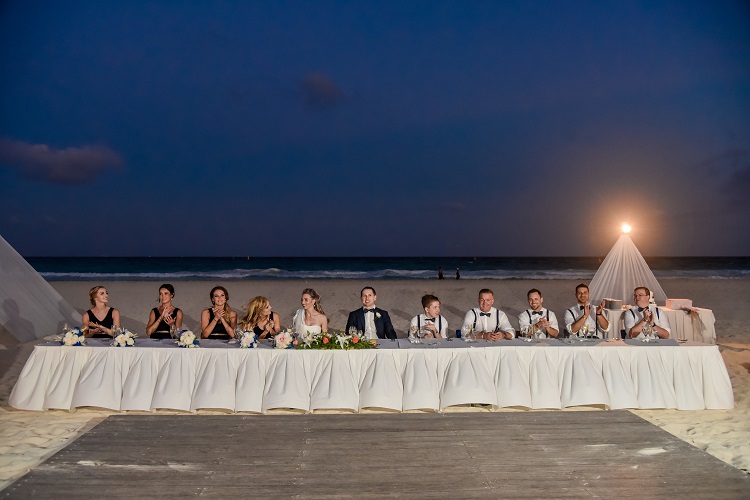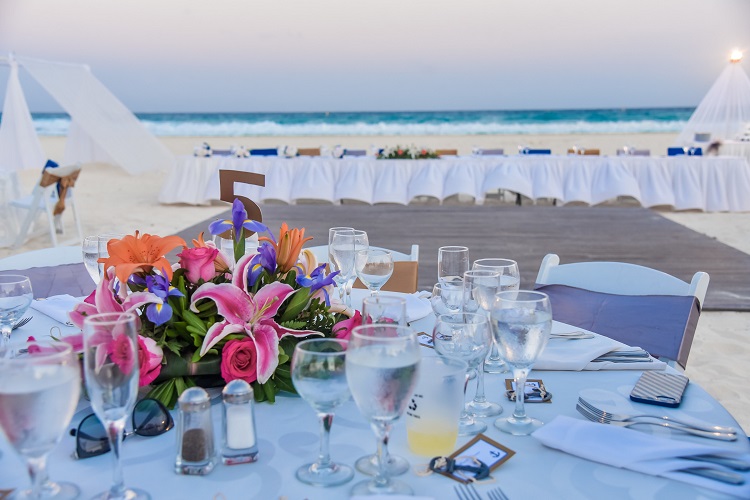 Besides the wedding itself, what was your favorite part of your trip? Did you do any activities with your guests?
Seeing our friends and family meet, bond, and form their own friendships was pure magic! We also organized a golf trip for the boys in the group, which coincided with a Ladies Night that the resort helped organize so that everyone could get to know each other better.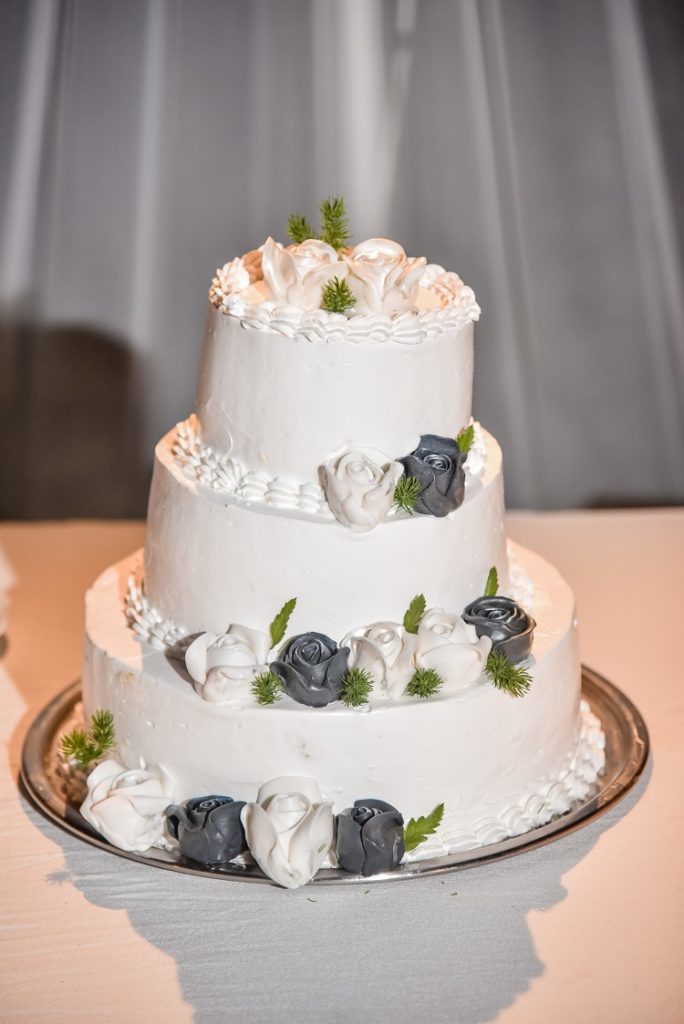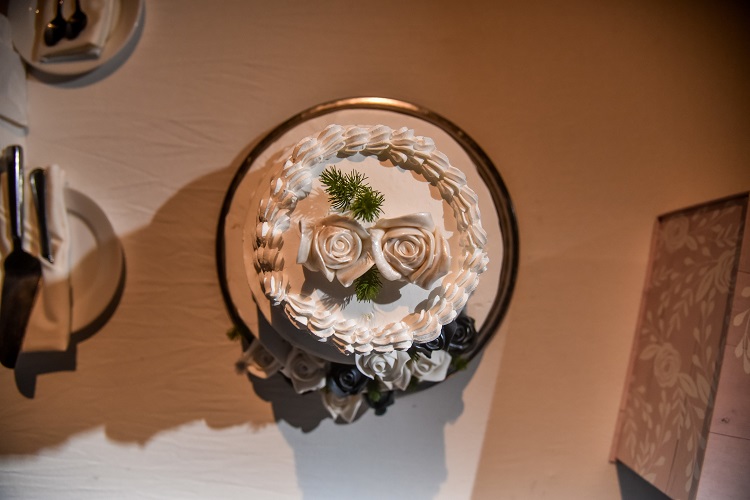 If you could travel anywhere for your one-year anniversary, where would it be and why?
We hope to travel to Cambodia, Thailand and Bali.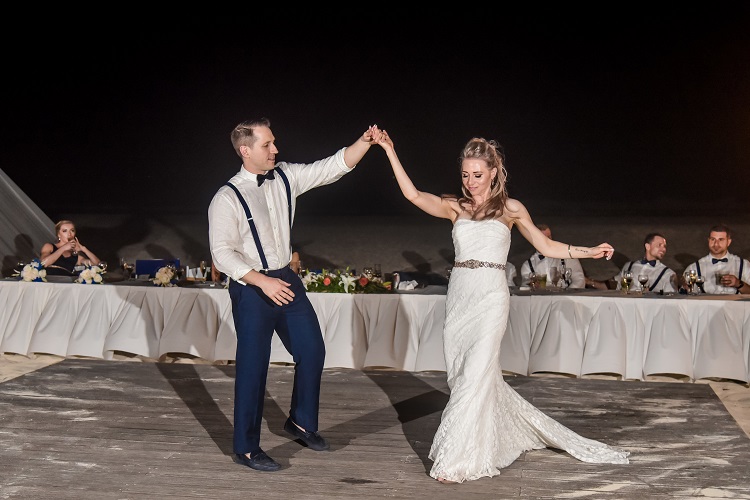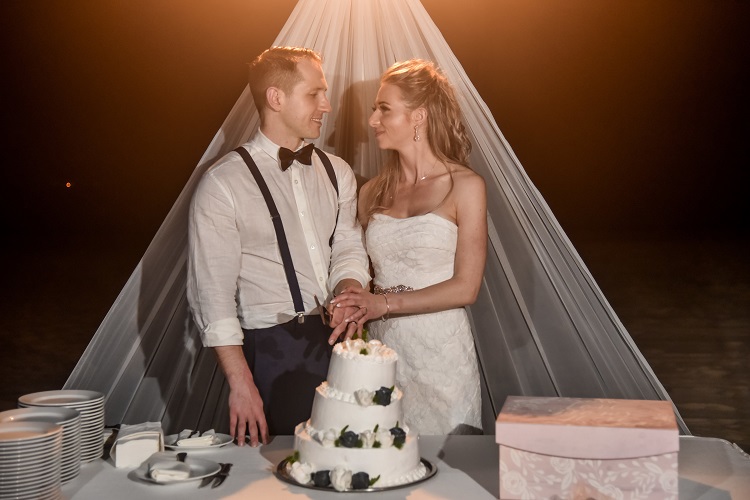 What would be your biggest piece of advice to future couples planning a destination wedding?
Initially we were uncertain whether our friends and family would jump on board, as it is a bit of a time and financial commitment. But everyone loved the excuse to go on vacation! Give people lots of time to plan and set money and time aside, and they will be there!
Keep scrolling to see more destination wedding details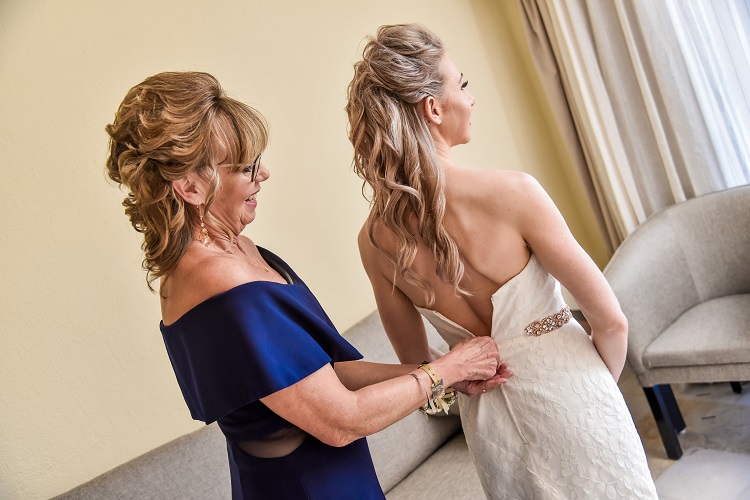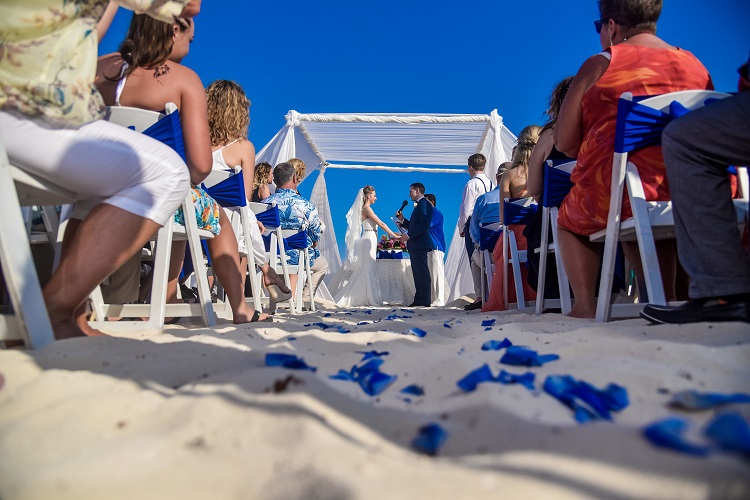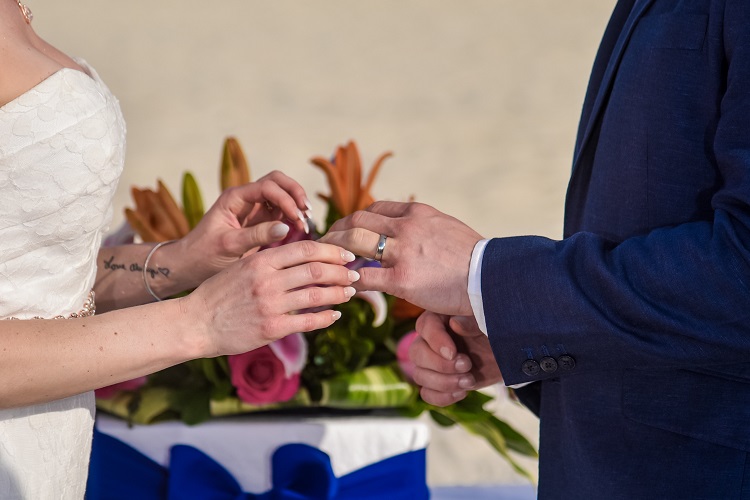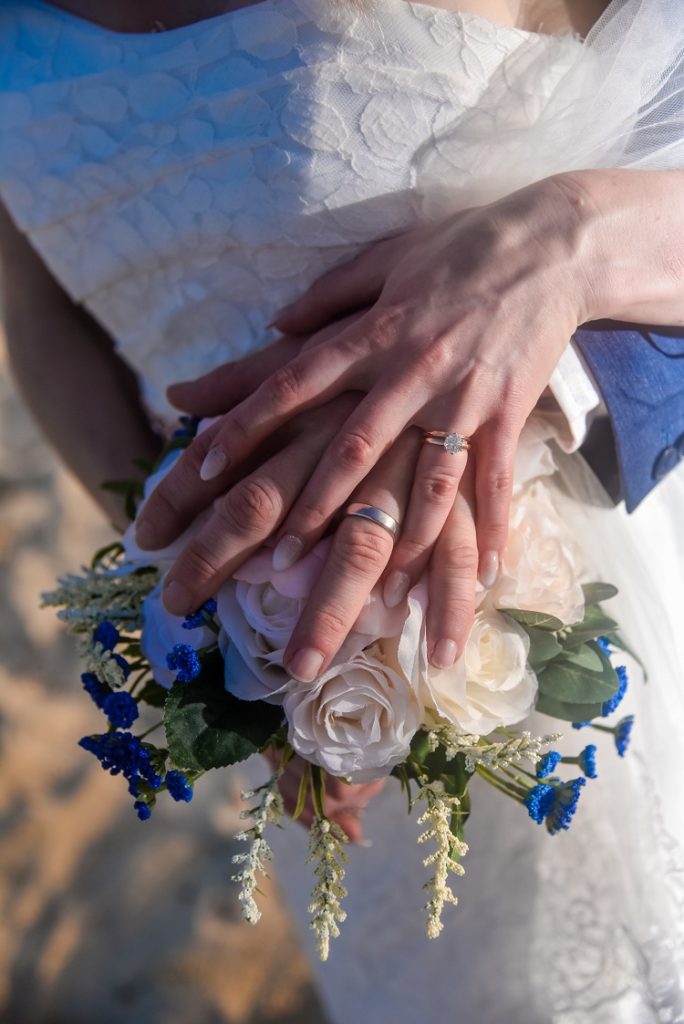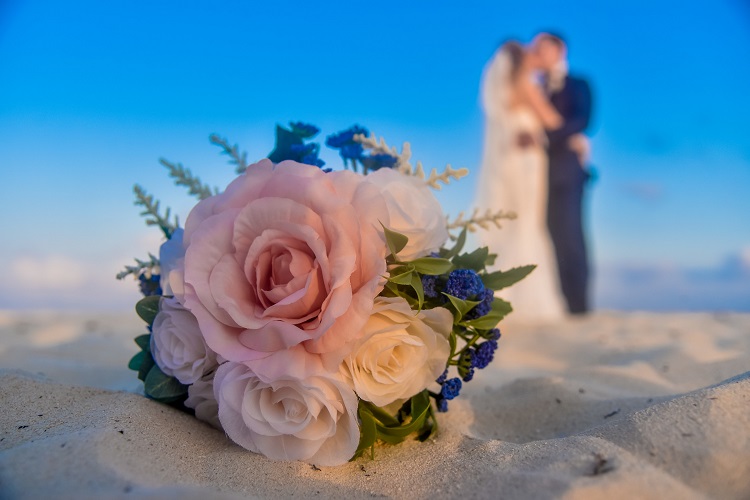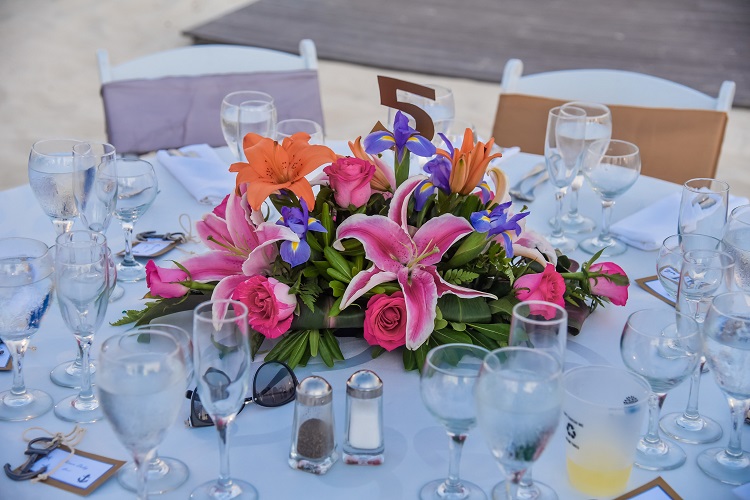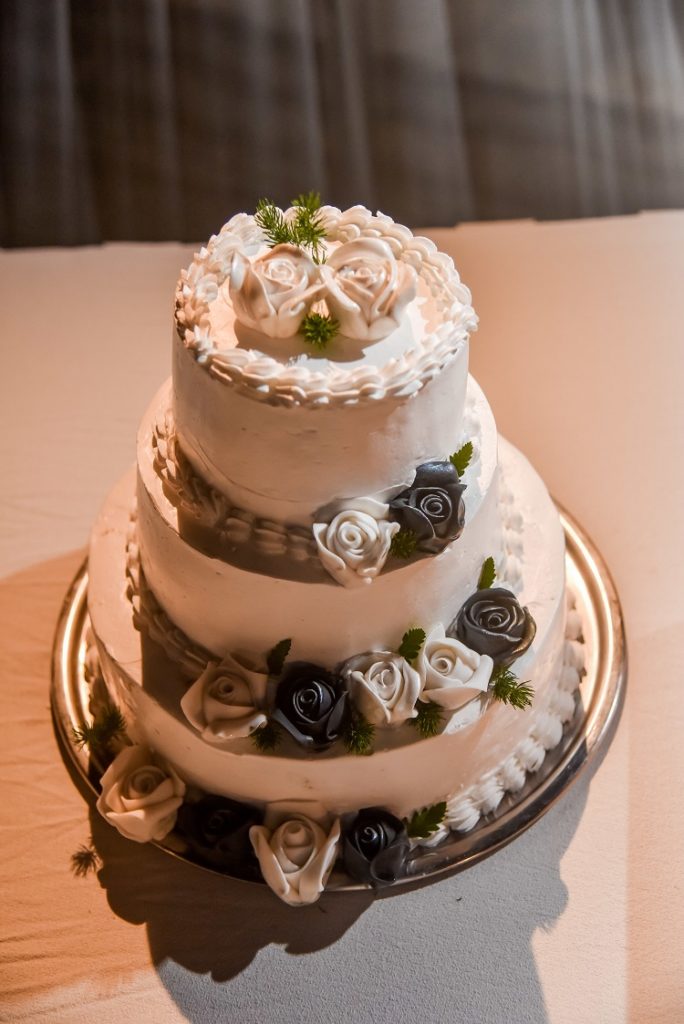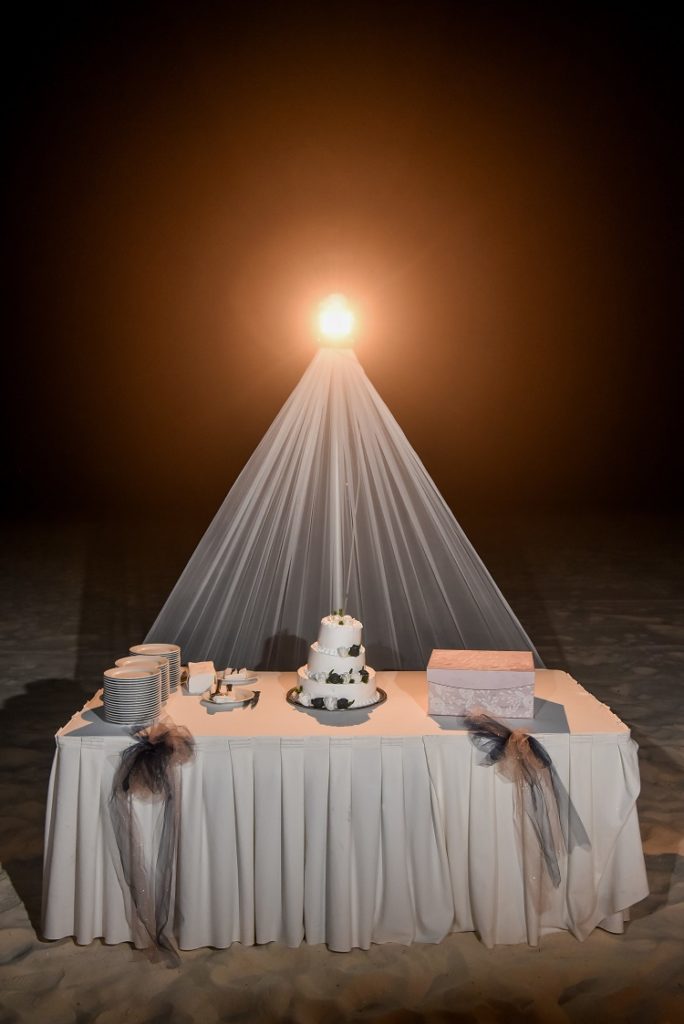 Ready to start planning your destination wedding in paradise? Contact us today >>