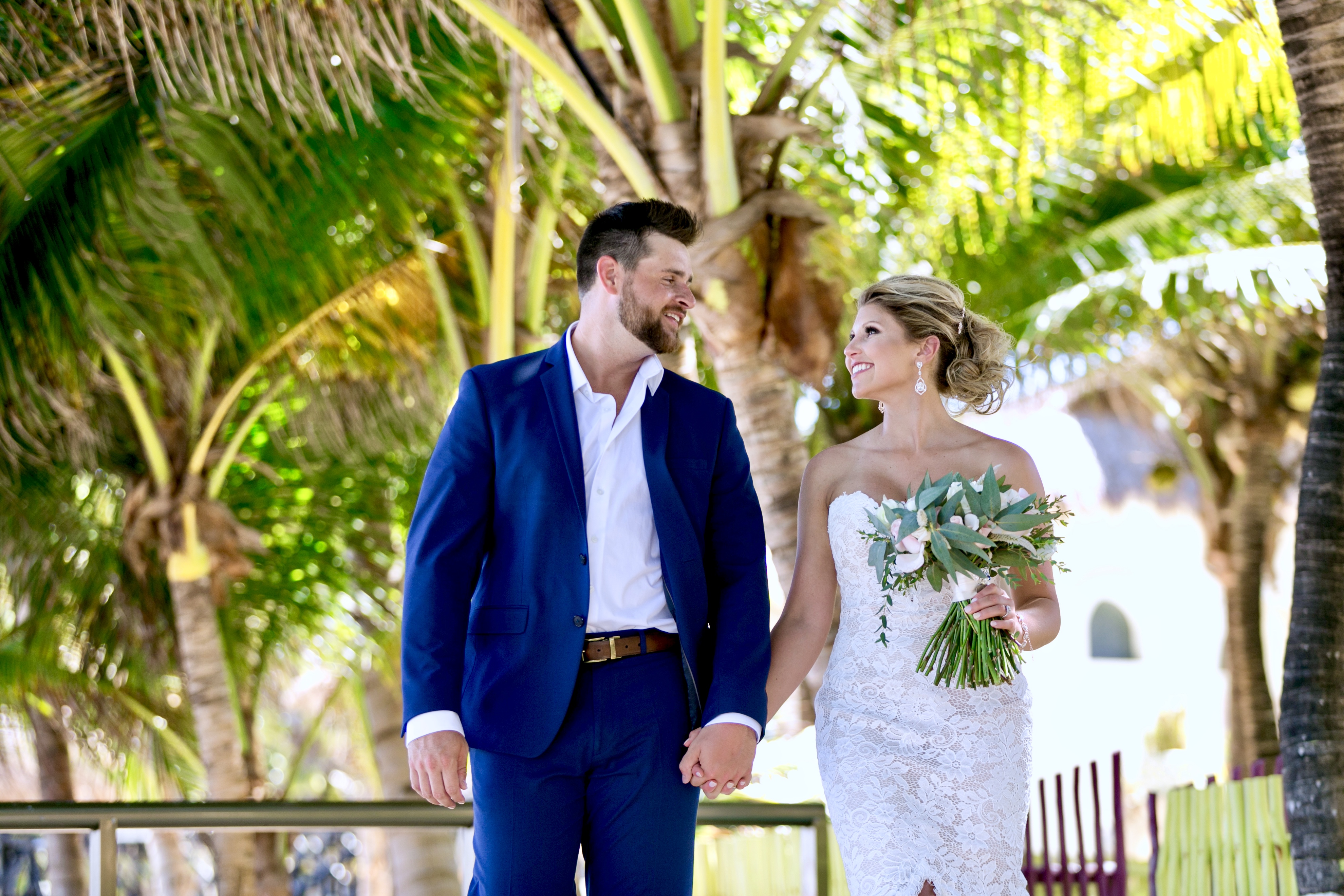 Jordan and Austin have known each other their entire lives, but it wasn't until college did the thought of them falling in love ever crossed their minds. The sparks started flying and they've been together ever since!
Knowing so many people made it an easy decision for Jordan and Austin to choose a destination wedding. It guaranteed an intimate experience that included only those they love most. Traveling with 50 guests required a resort that would fit and entertain everyone. The couple decided on El Dorado Royale in Riviera Maya, Mexico. The recommendation came from their Certified Destination Wedding Specialist who had visited countless times and had nothing but great things to say about it.
Since the location was so gorgeous on its own, Jordan and Austin's wedding didn't call for any extra decorations. They had a white aisle runner, chairs, and sheers that complimented the tropical background perfectly and created a romantic feel.
The whole trip was filled with plenty of laughs and incredible moments that Jordan, Austin, and their guests will remember for a lifetime. The couple treated everyone to a catamaran cruise which included an exciting snorkeling excursion! However, nothing will beat dancing the night away to DJ Max at their reception.
Jordan and Austin described their wedding as a fun and gorgeous fairytale. They loved their location so much that they will be going back for their one year anniversary!
For those planning a destination wedding, Jordan and Austin recommend traveling with your own photographer. This gives you the chance to really get to know your photographer so they can capture more intimate and genuine photos. They will also edit your photos to save you time and leave you with incredible memories.
Keep scrolling for a look at Jordan and Austin's fairytale day!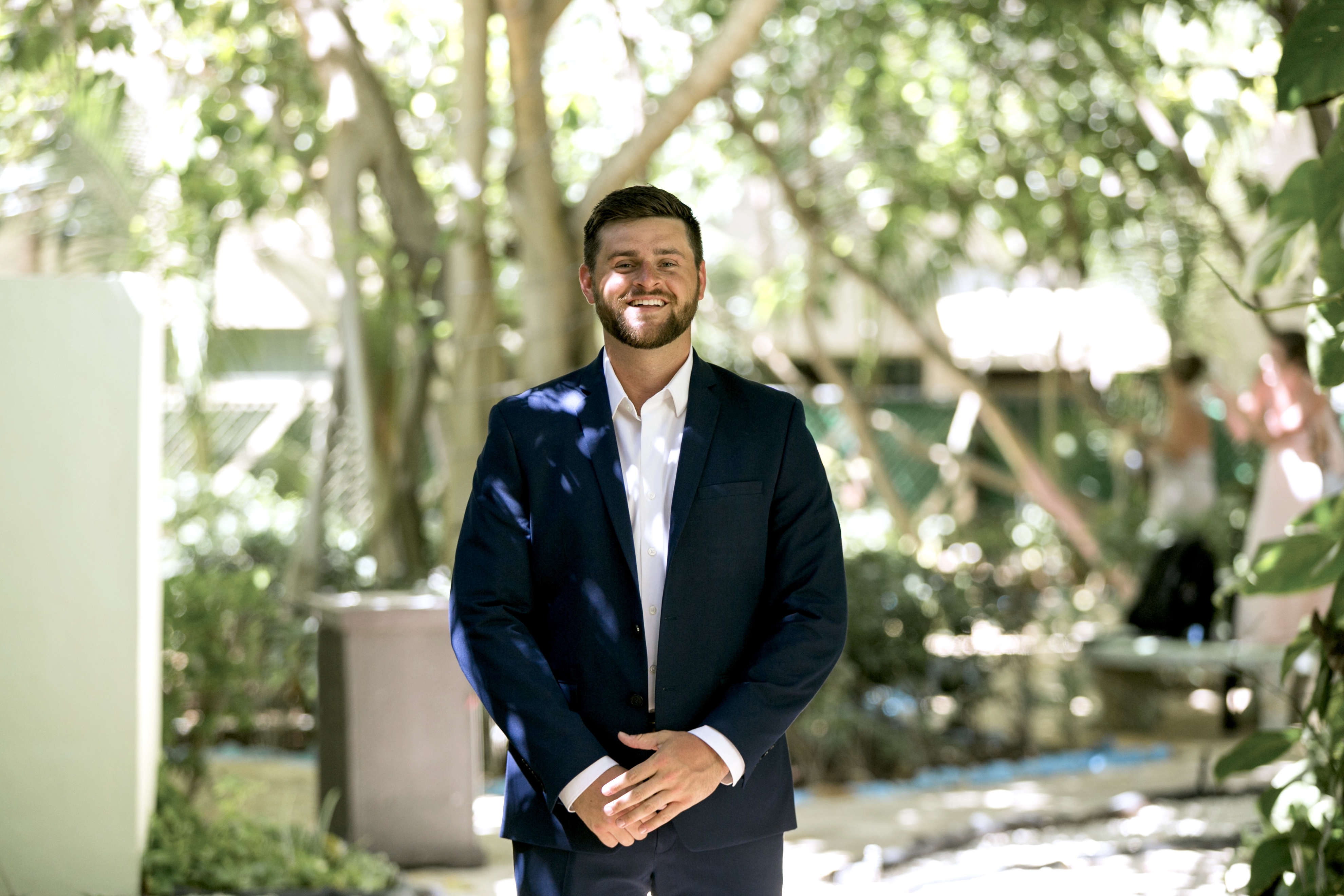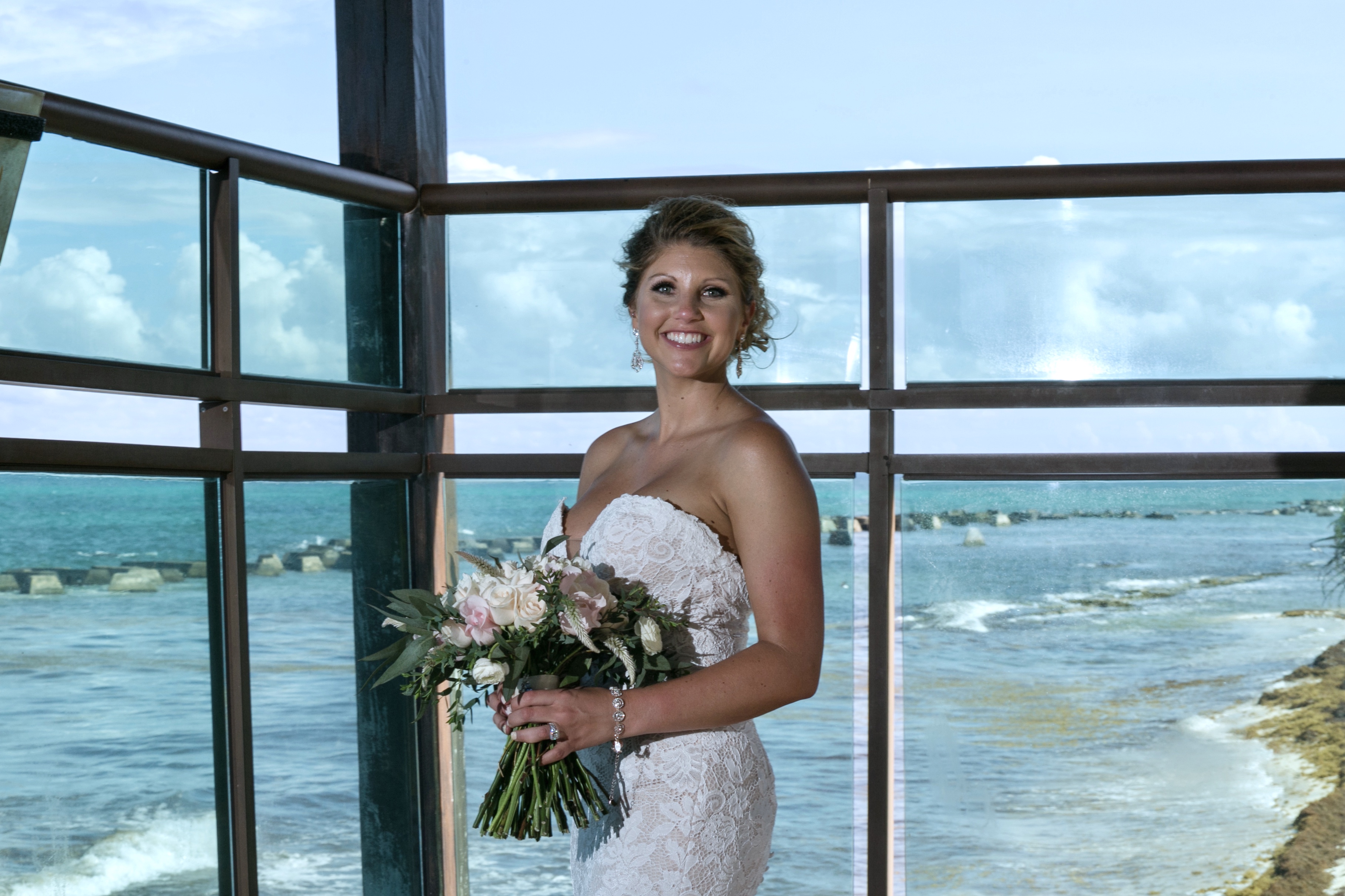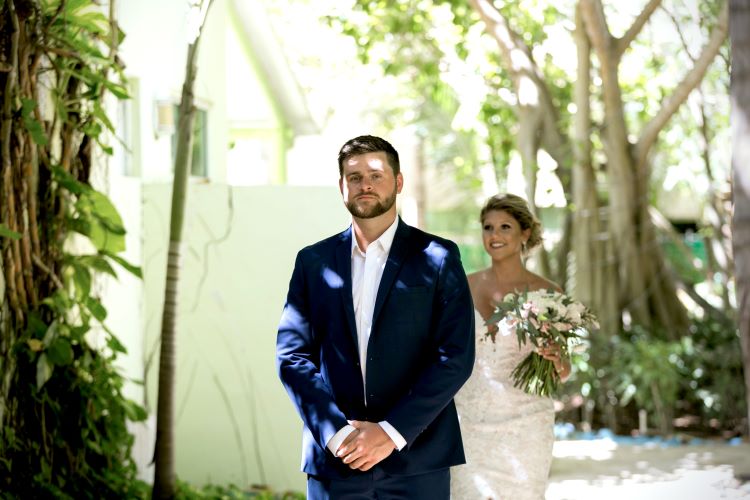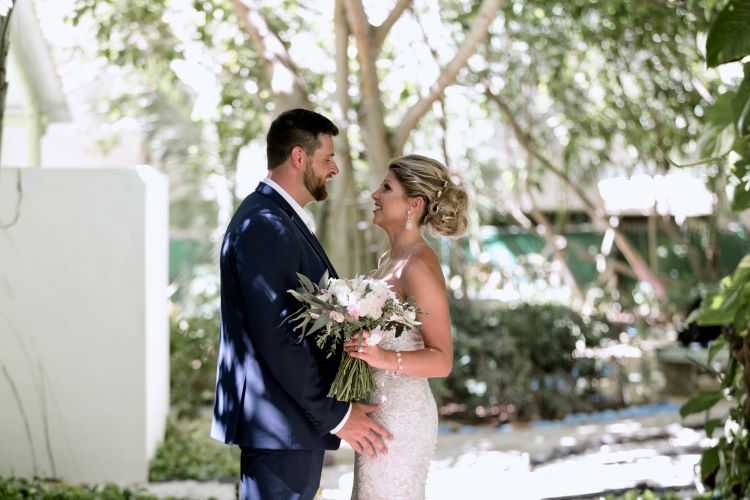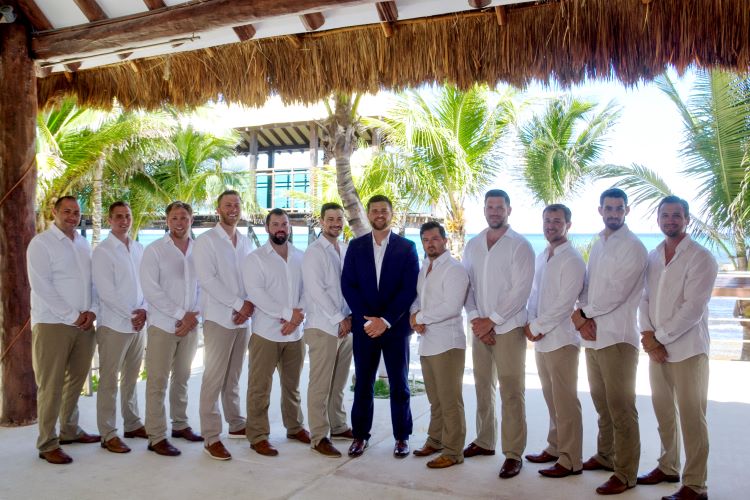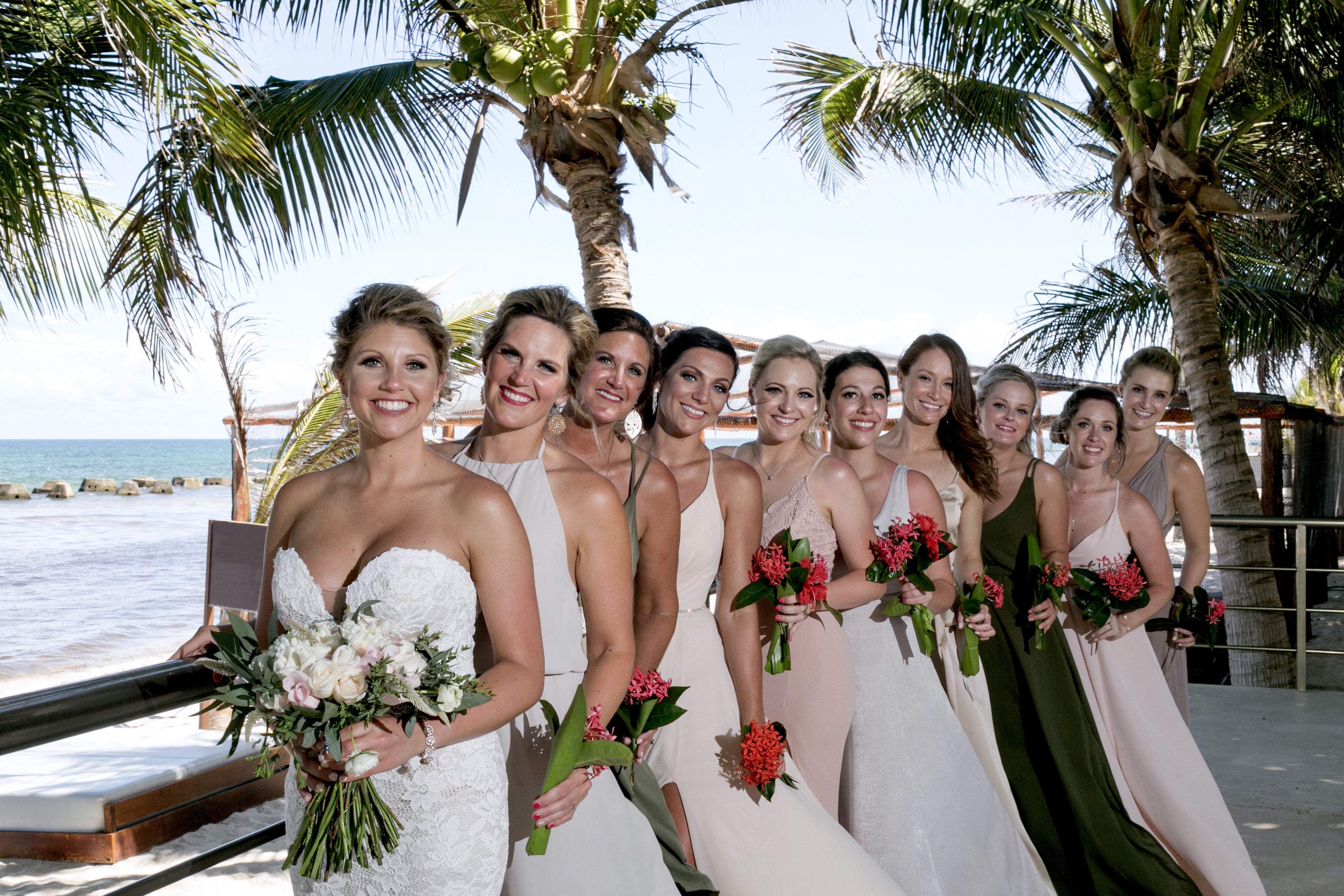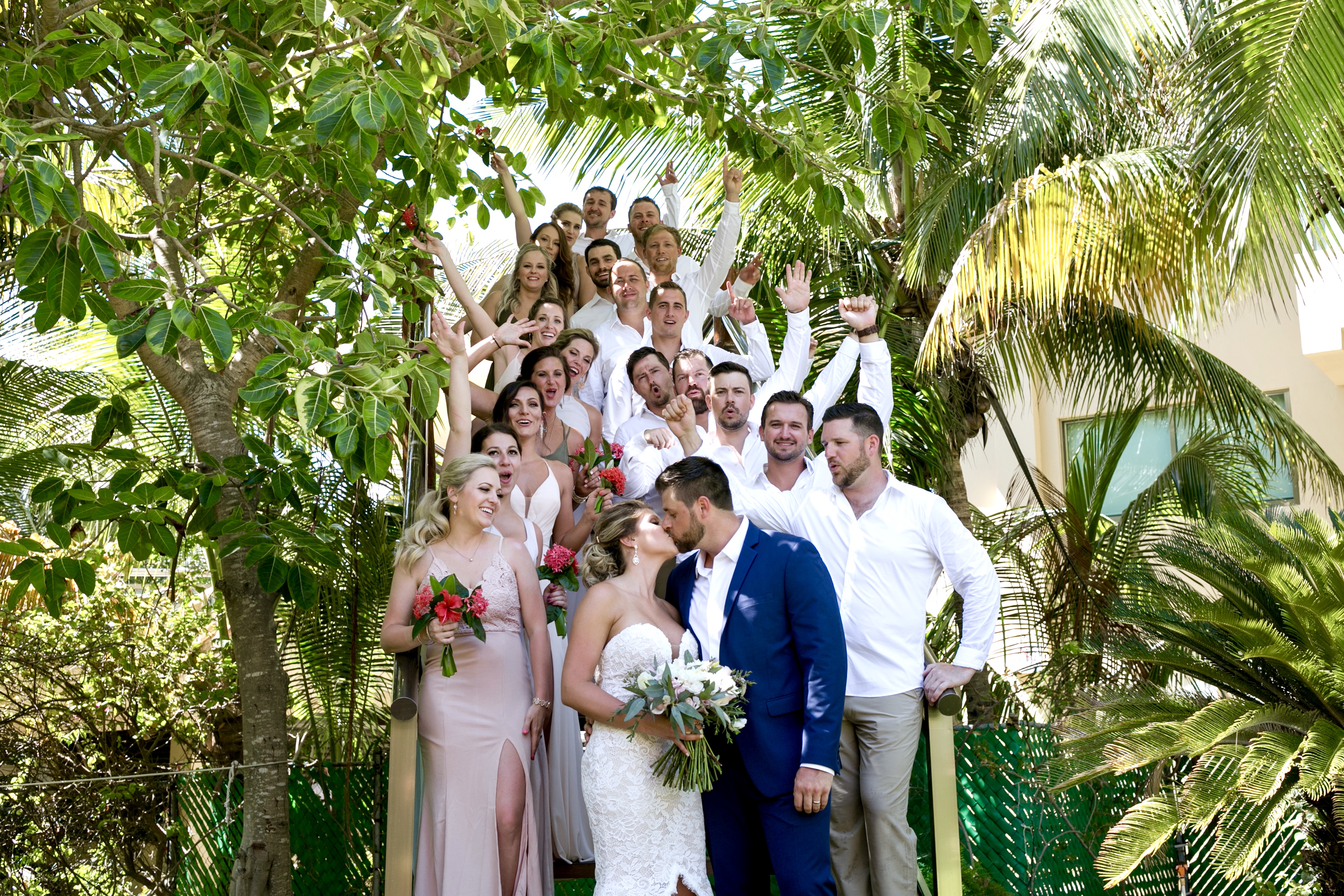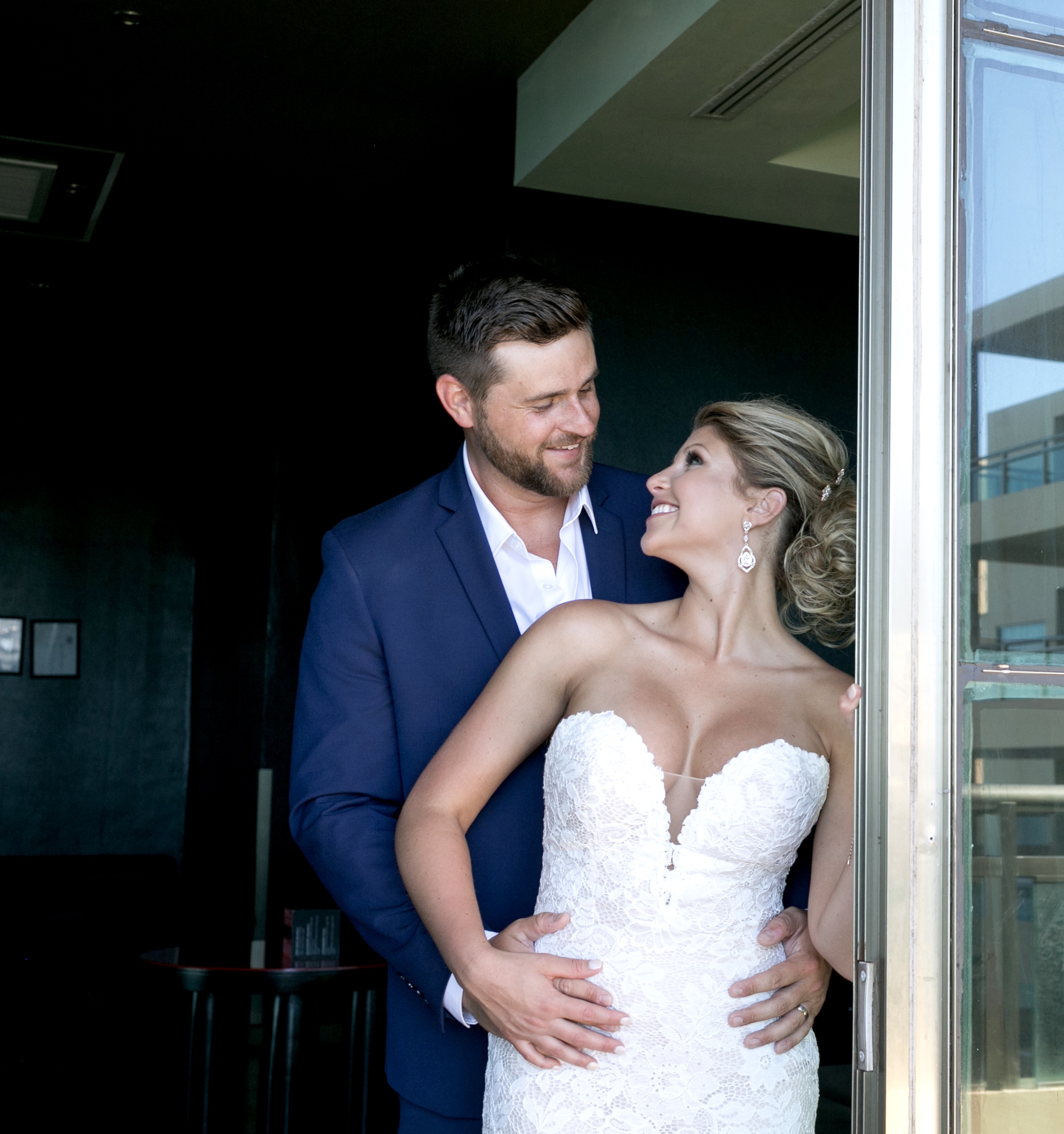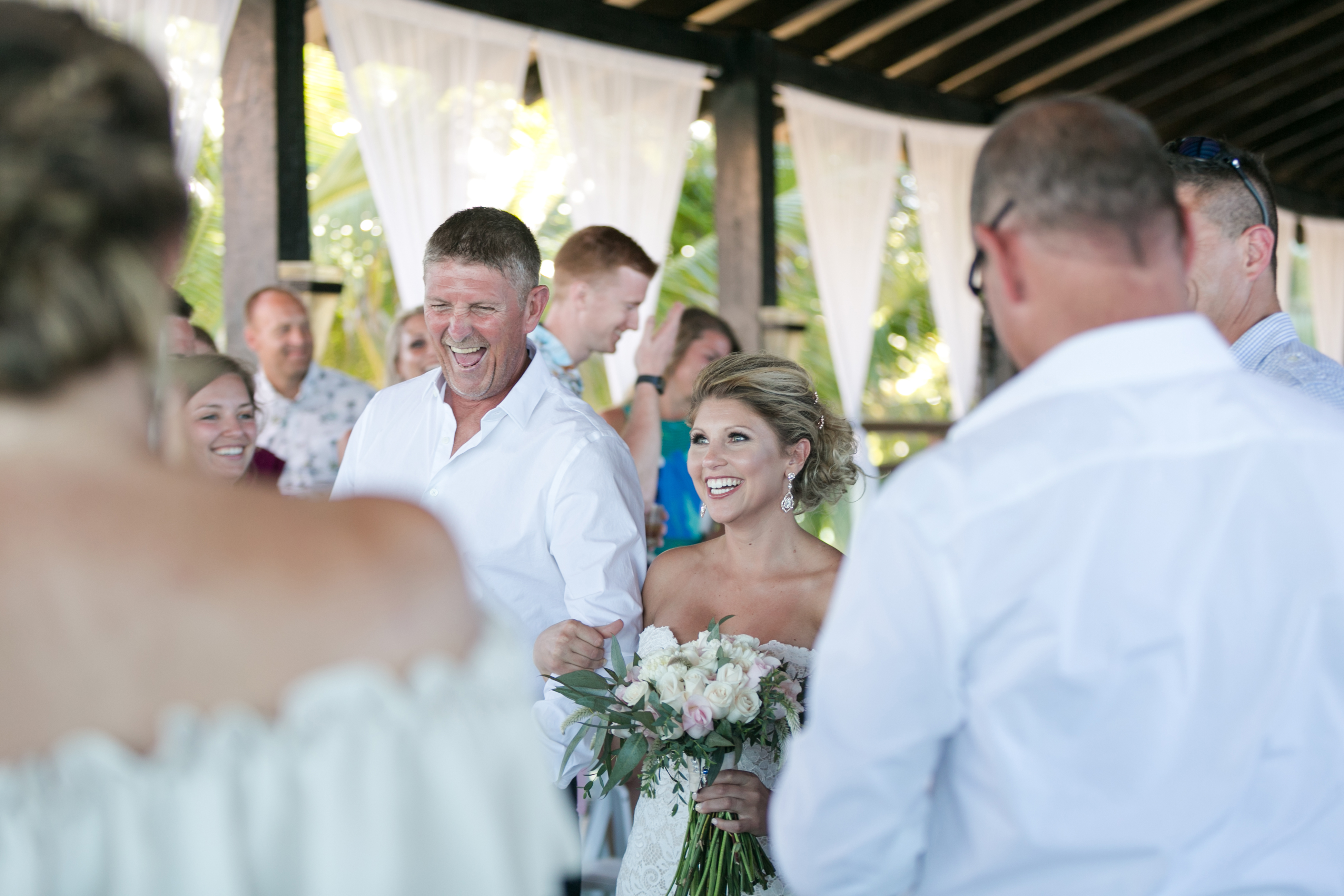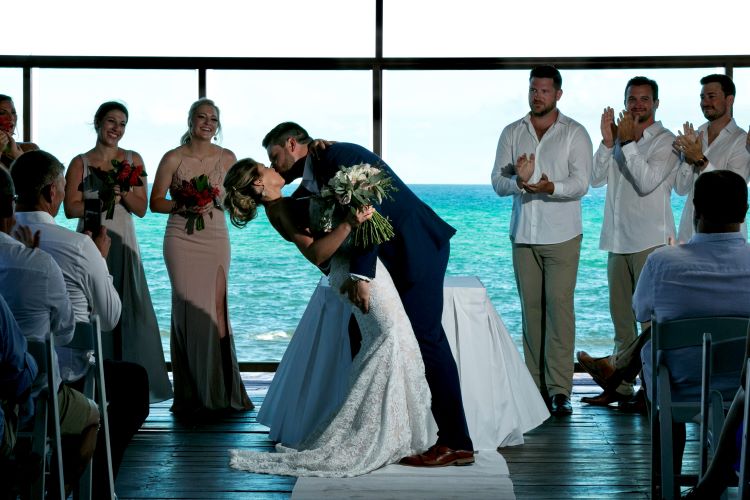 ---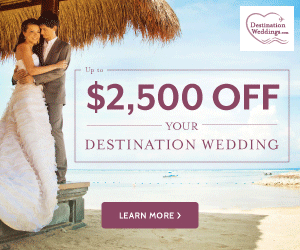 RELATED: Destination Wedding Pricing: What's Included, What Isn't, and What Can You Expect? 
---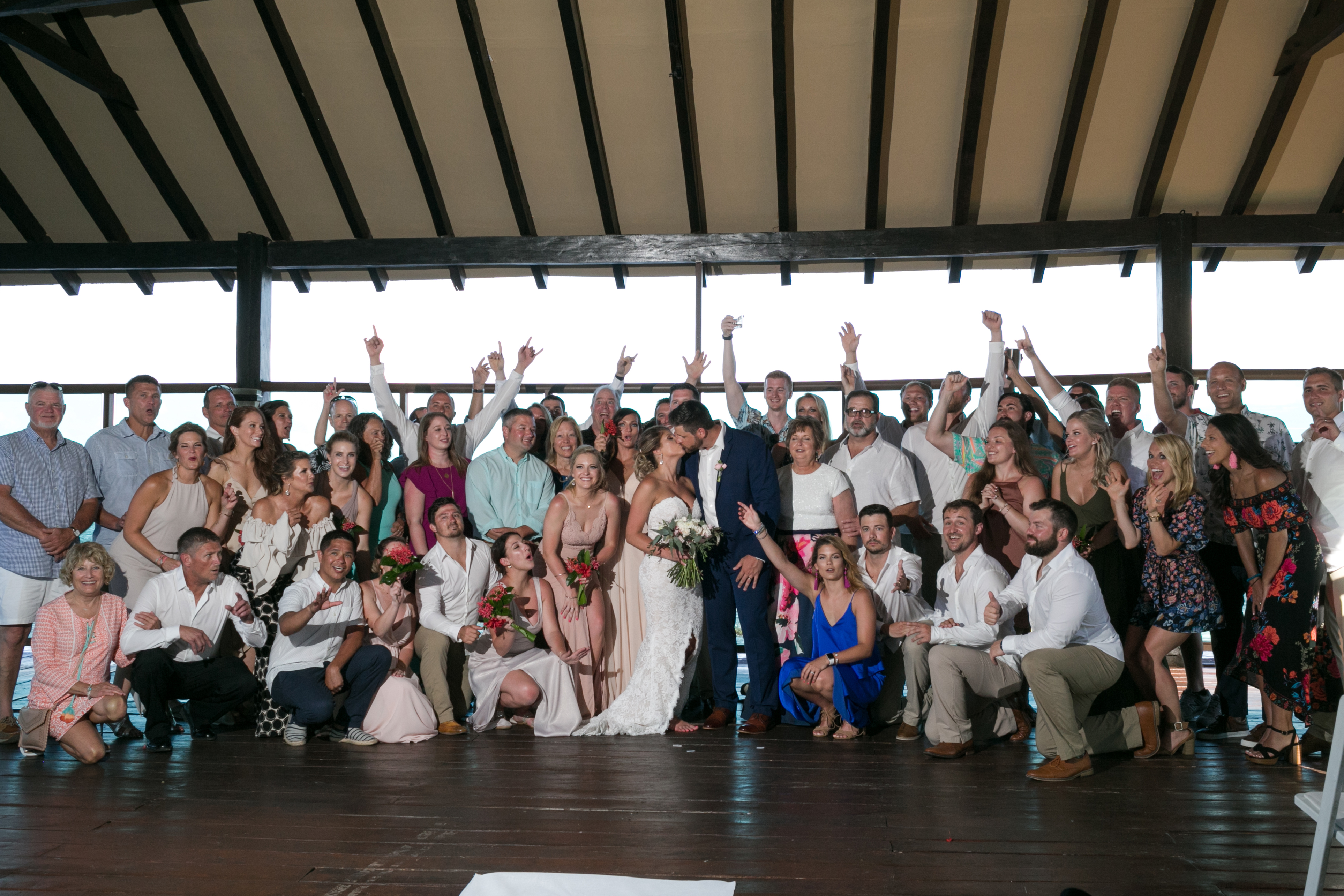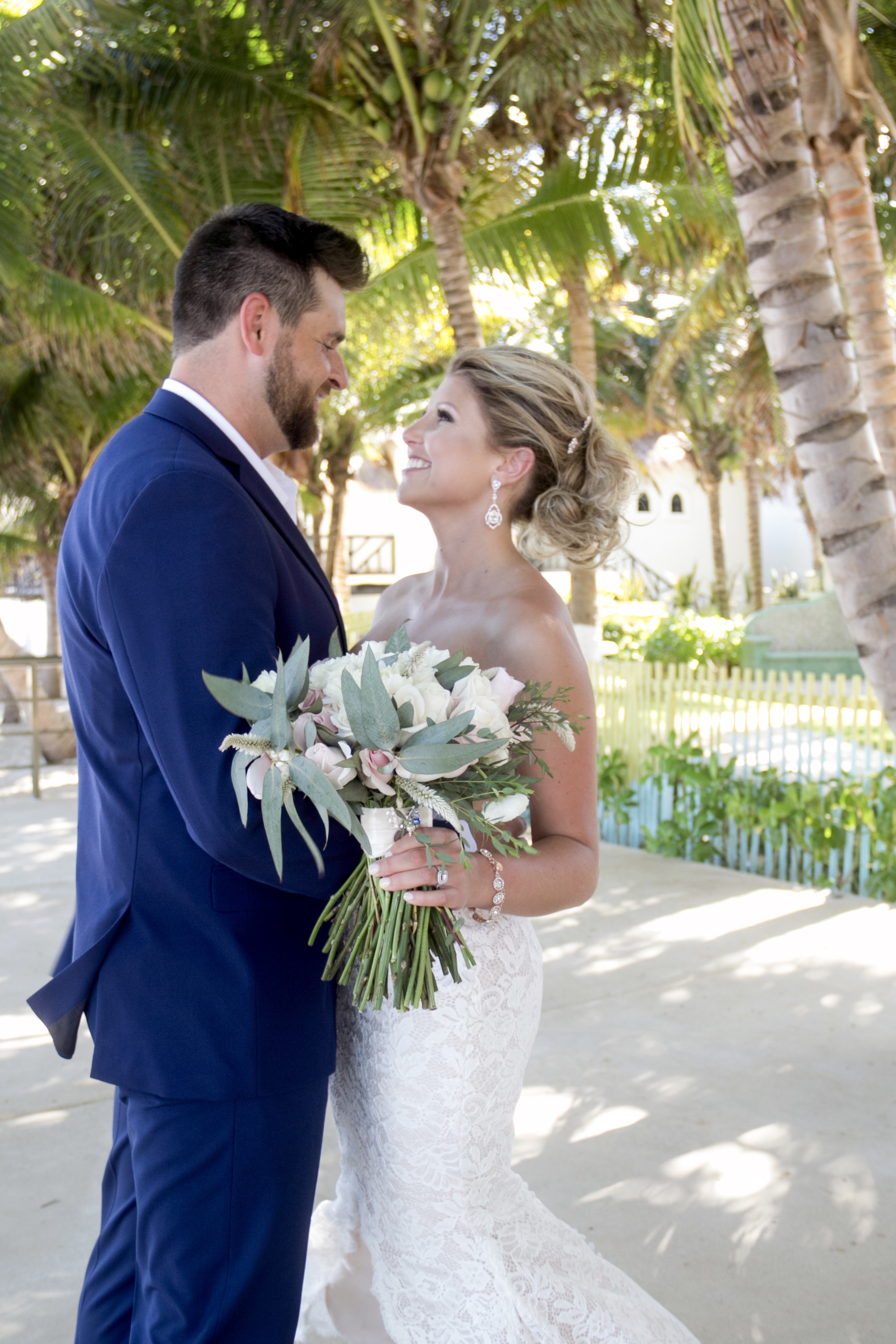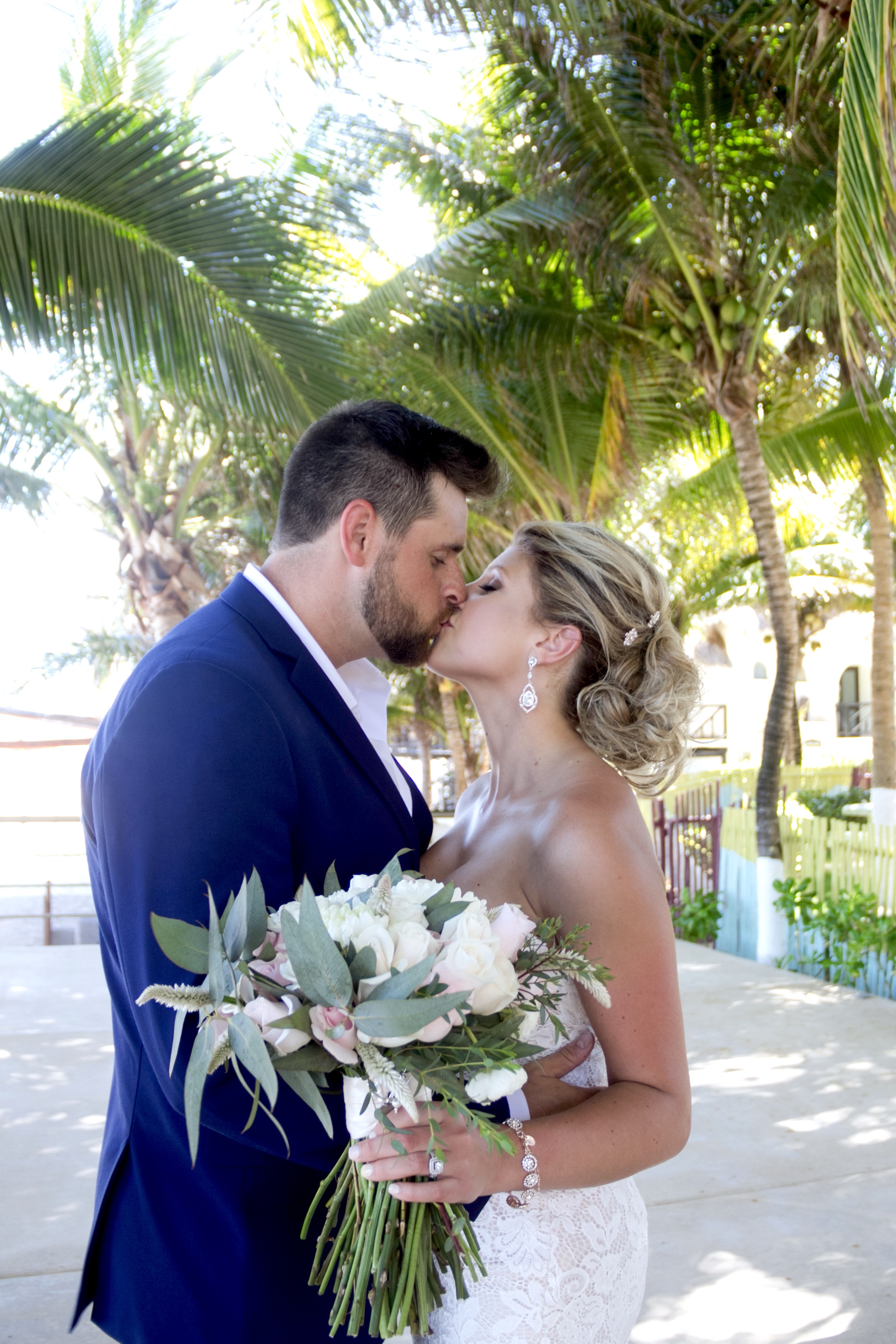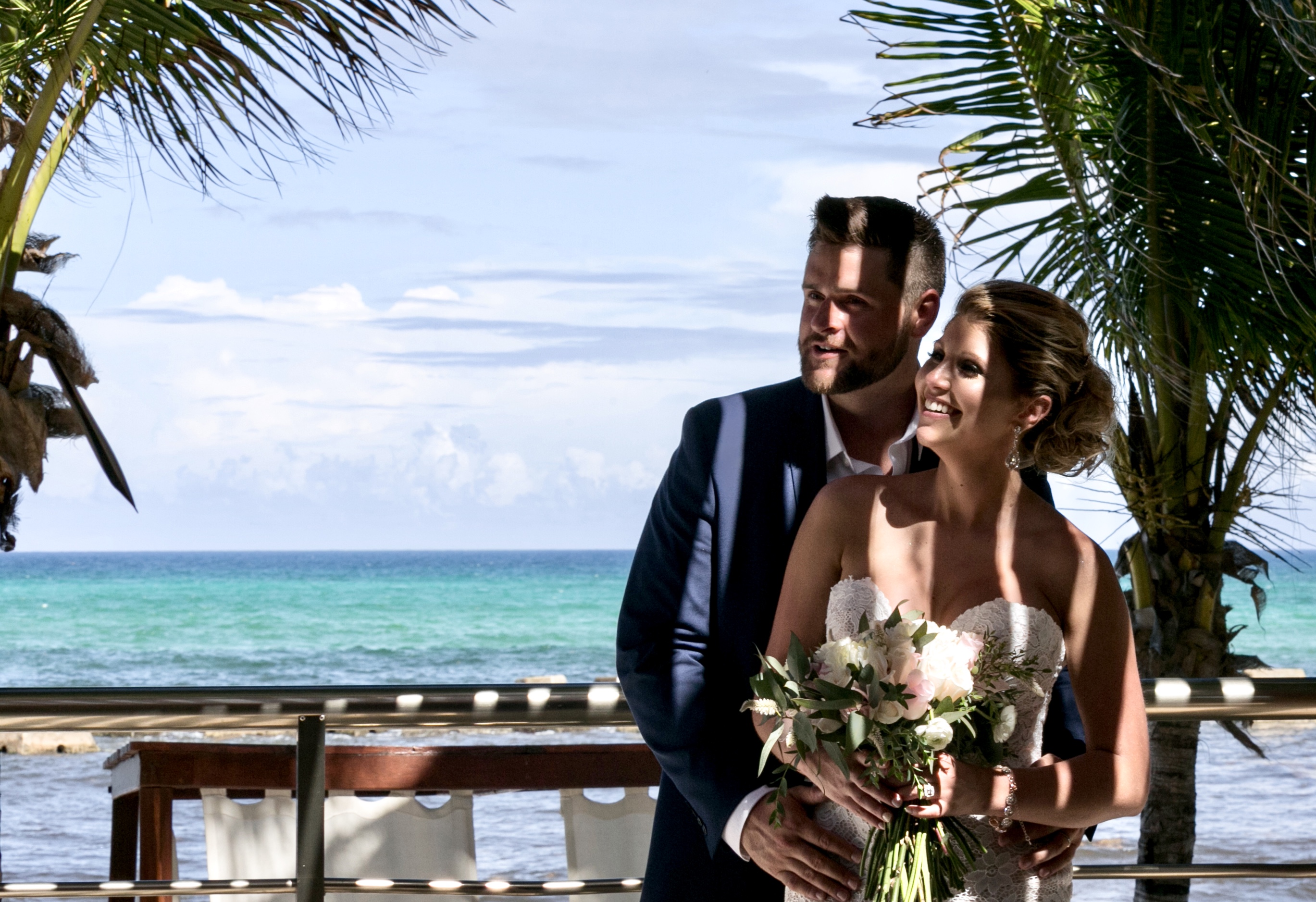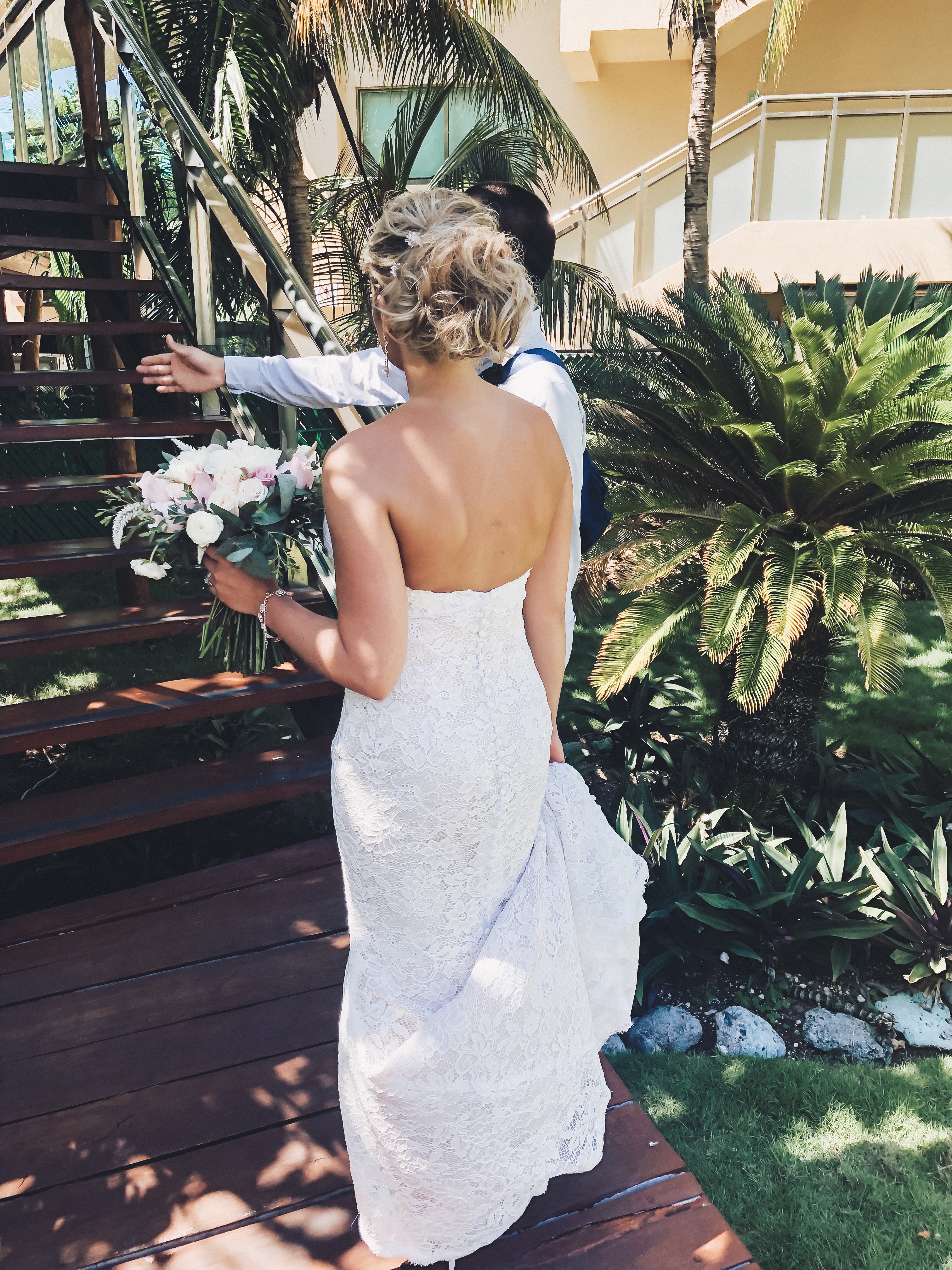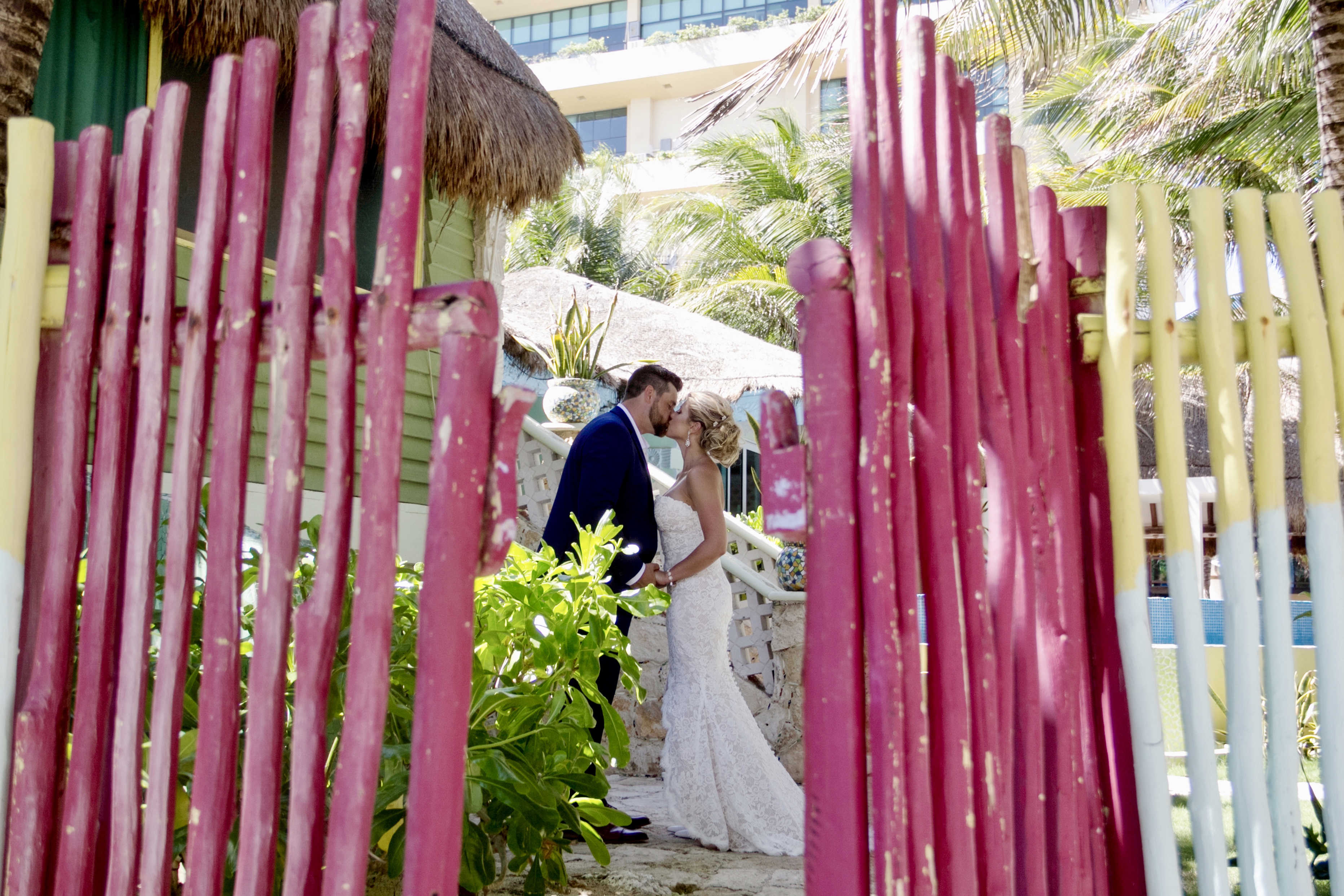 Ready to start planning a dream celebration of your own? Click here for a FREE consultation! >>>
Resort wedding venue: El Dorado Royale | Destination wedding location: Riviera Maya, Mexico | Photographer: Caribe Photo | Destination Wedding Specialist: Sue Ryan