Couple: Amanda & Joshua
Resort Name & Destination: IBEROSTAR Rose Hall Suites in Montego Bay Jamaica
Photography: DigiPix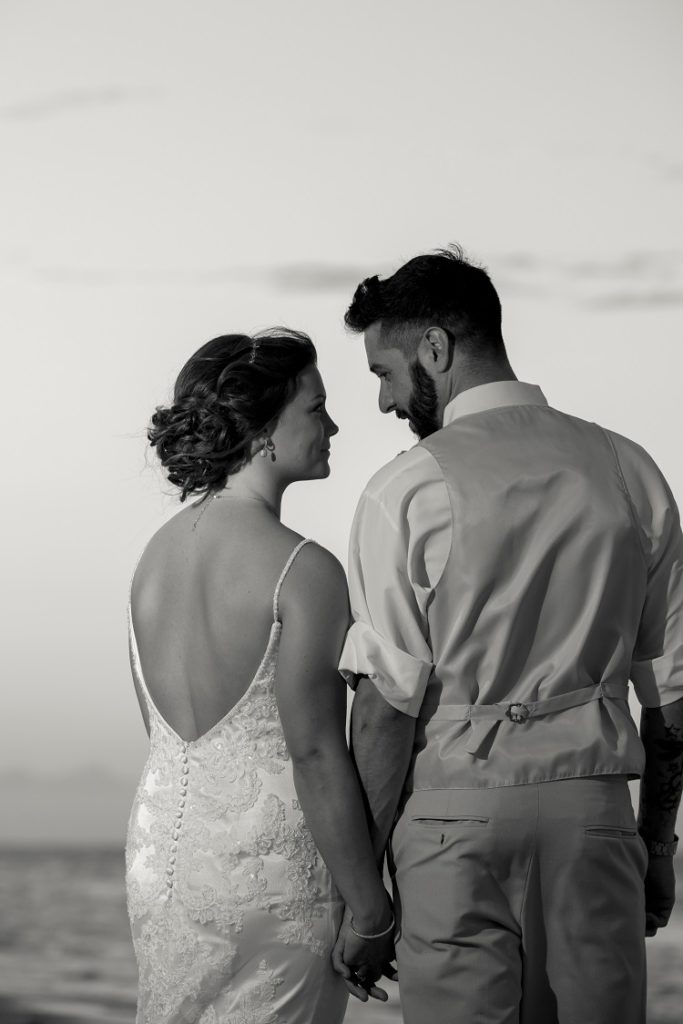 The (brief) story of how you met/fell in love:
We met briefly at a local bar through mutual friends, a few months later Josh was hired at the restaurant I worked at. Josh was very persistent in asking me on a date and I finally said yes. We've been together ever since.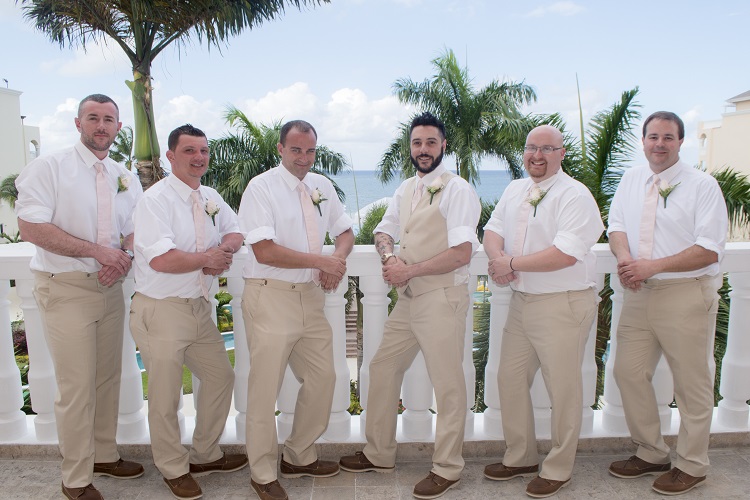 The destination wedding decision: something you've always wanted or came to love?
I always wanted a destination wedding and luckily Josh was completely on board. He loves to travel!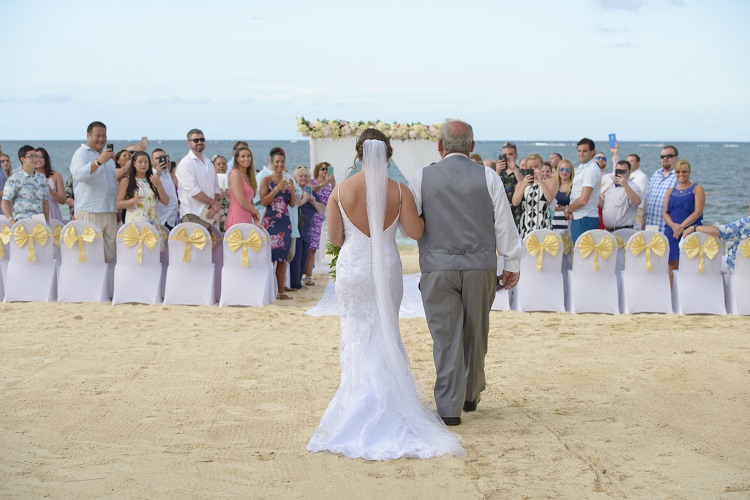 What made you choose your resort/destination?
IBEROSTAR Rose Hall Suites had everything we wanted –  a wedding coordinator, night life at the resort, 24 hour food and an awesome swim up bar!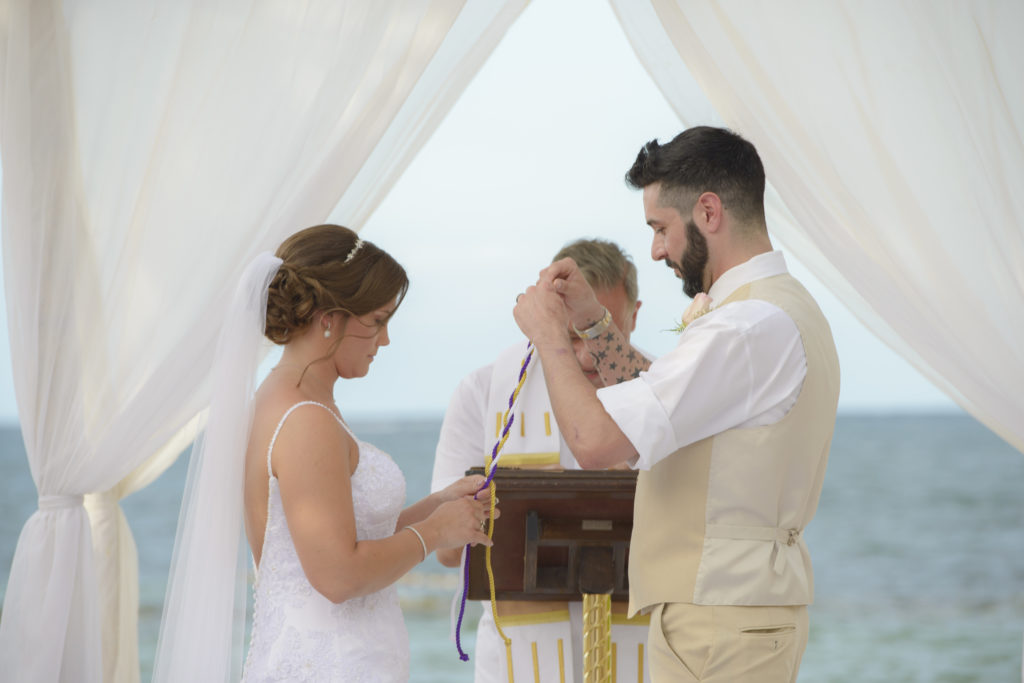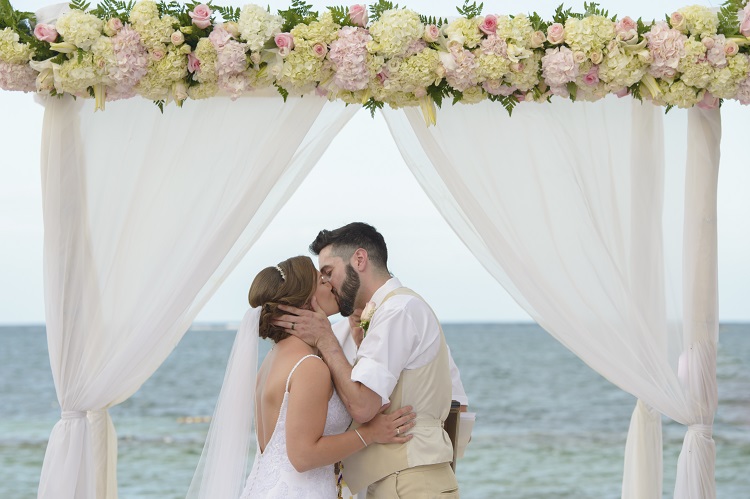 How did you personalize your wedding and ceremony?
Having it personalized was very important. We brought a suitcase filled with things, check in bags for our guests which had an itinerary, a formal invitation to the wedding, different types of goodies. We had programs to match all our décor. Our favors were New Jersey shaped cut-outs attached to salt water taffy – a very Jersey shore thing. We wanted it to feel like home!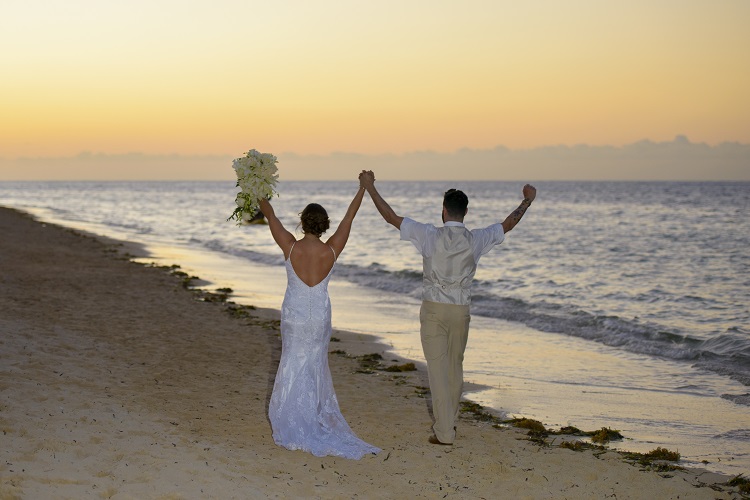 The funniest or most unusual moment was when…
The funniest moment was when one of the groomsman let go of a sky lantern and it almost hit the maid of honor in the head! Just by luck, a friend got it on tape. Nicole (the maid of honor) had cat-like reflexes. Luckily no one was hurt and we ALL had a good laugh. I could watch that video over and over!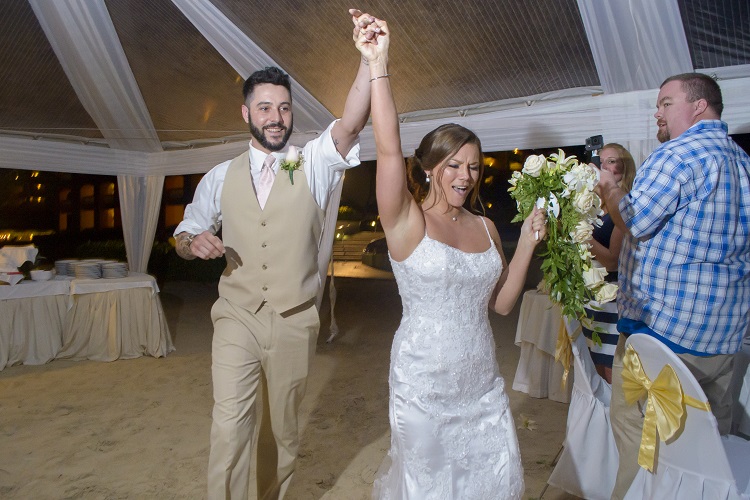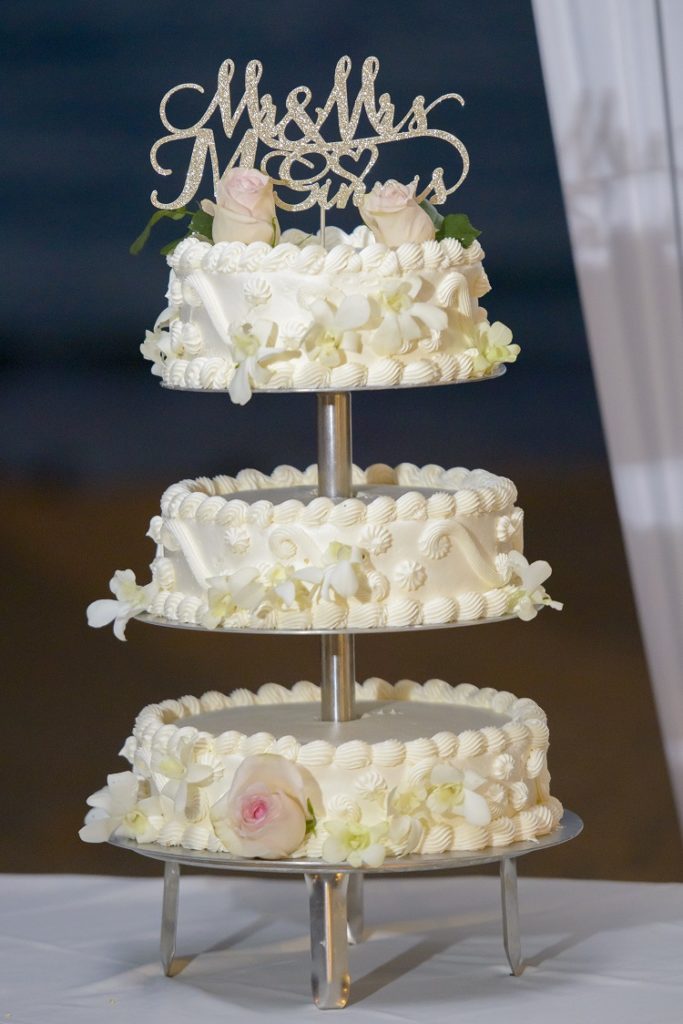 The most memorable moment was when…
The most memorable moment was when the bridal party jumped in the pool. We were all so hesitant and couldn't stop laughing. Like "are we really doing this?" Everyone besides me was so concerned about my dress! It drip dried in the room and was completely perfect. After the bridal party, a bunch of the guest jumped in too, including my mom. Hysterical. I'll never forget it!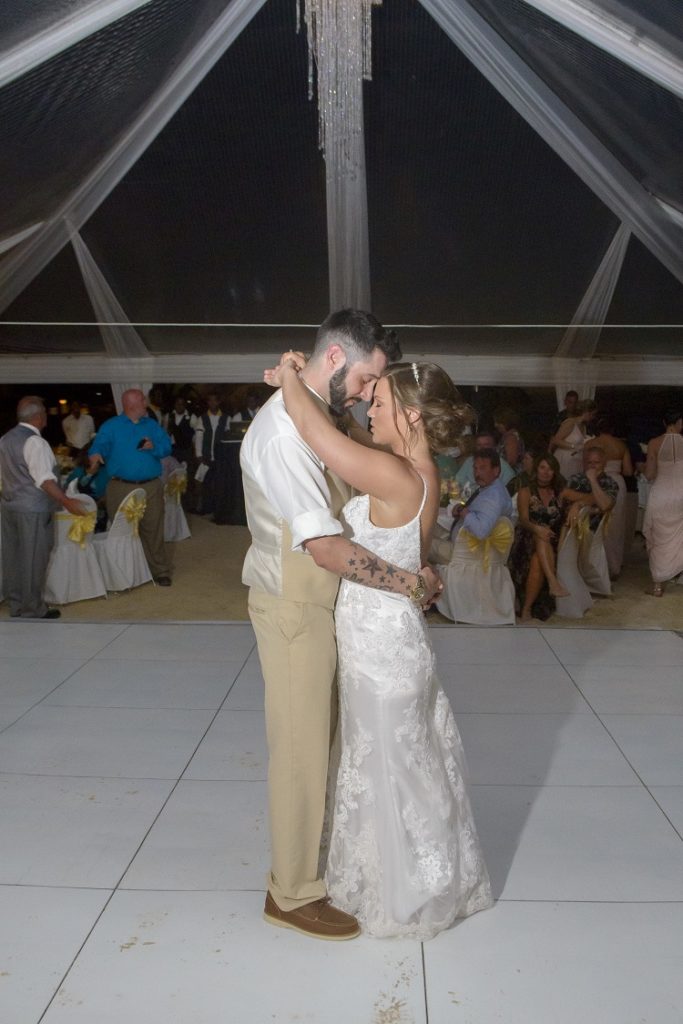 Three words that sum up your destination wedding experience are:
Fun, Unforgettable, Unique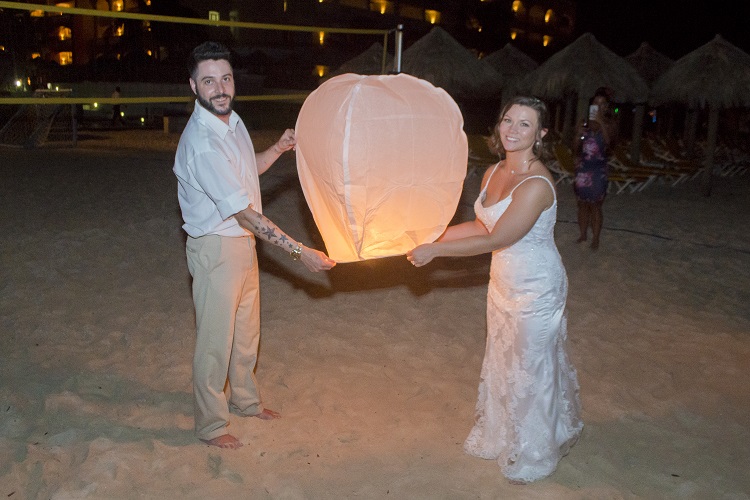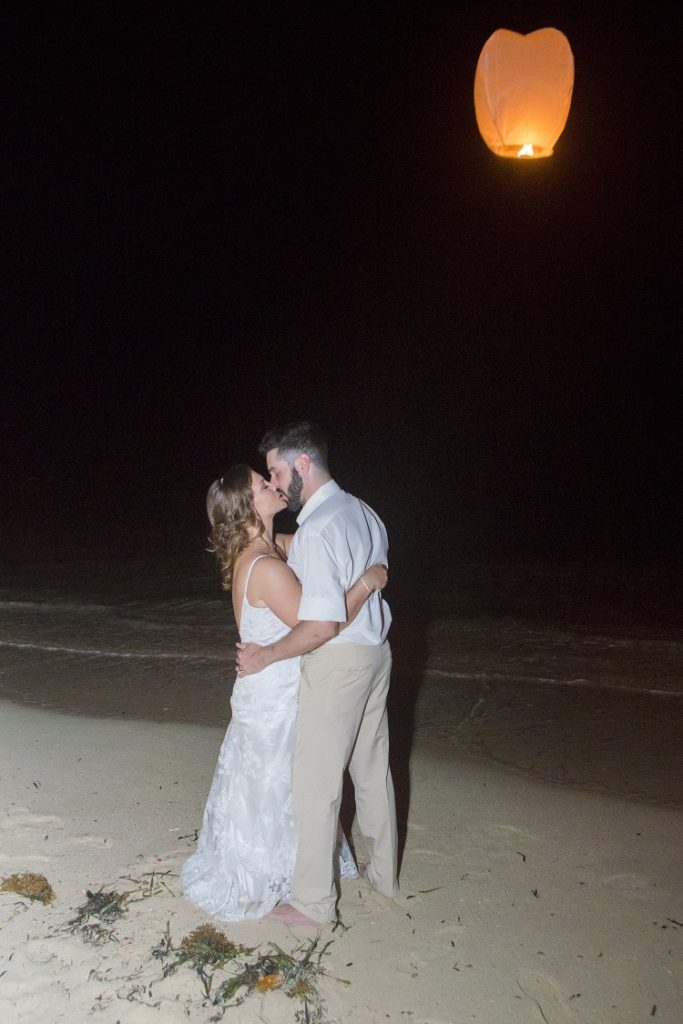 Besides the wedding itself, what was your favorite part of your trip? Did you do any activities with your guests?
Leading up to the wedding we had events for the guests to attend each night, which really added a special touch to the experience. Thursday night, we had a "bachelor" "bachelorette" themed party. All the men went to dinner, and all the girls went to dinner as well but at a separate restaurant, and then we all met up at the karaoke night, and concluded the disco! Friday night, we had a rehearsal dinner for the bridal party. Afterwards, we met up with all our guests on the beach with a DJ, firepit and a fire dancer. It was the perfect way to get everyone excited for the actual wedding that Saturday!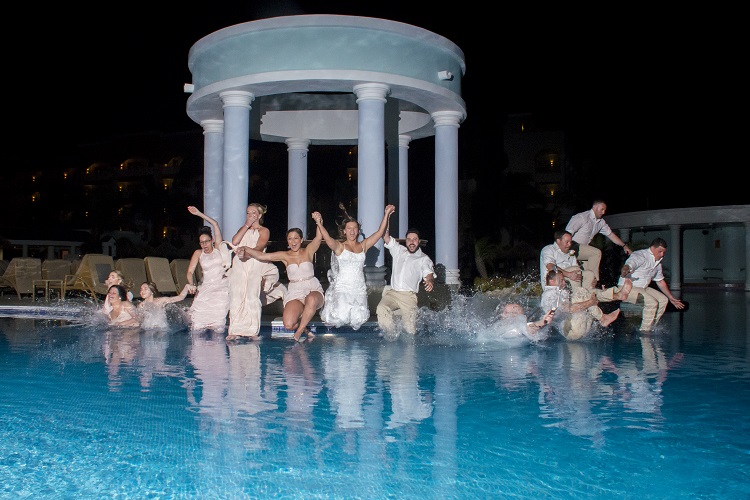 If you could travel anywhere for your one-year anniversary, it would be:
Traveling to Italy would be a dream come true! We love tropical vacations, so this would be something very different for us.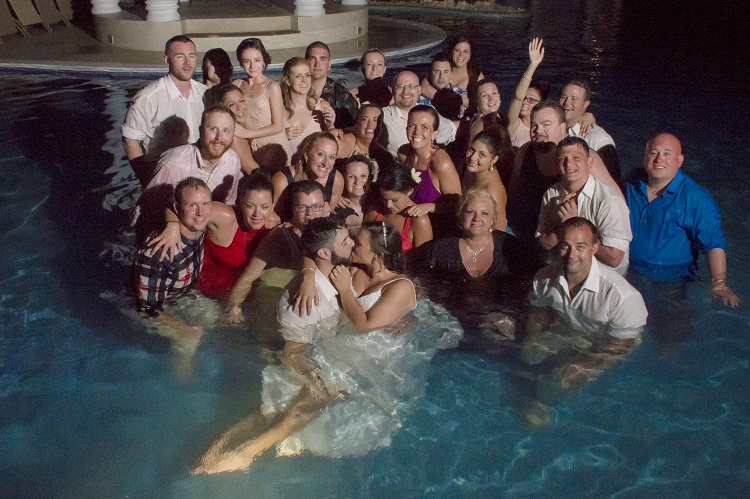 Your biggest piece of advice to couples planning a destination wedding would be:
Follow your vision! You have it in your mind for a reason… make it happen! I was so lucky to have my destination weddings coordinator, Christine. She helped me put into action what I wanted. We really went the extra mile to make sure our guests had a time they'd never forget.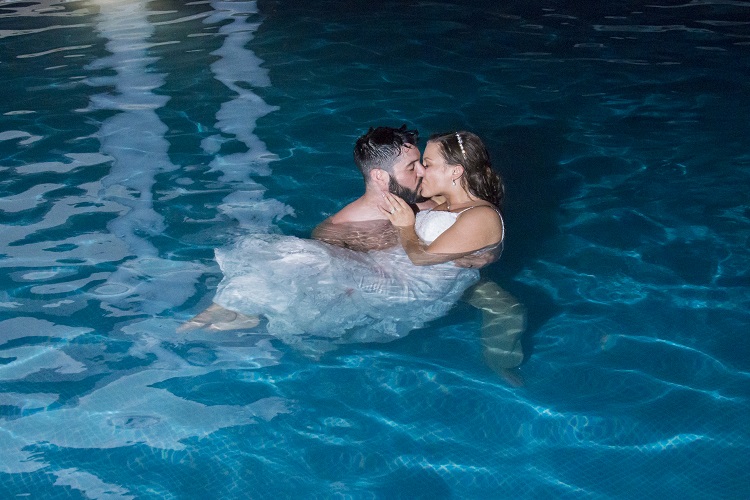 Be sure to take a look through our photo gallery and Pinterest for more destination wedding inspiration!