Couple: Michelle & Carlos
Resort Name & Destination: Now Sapphire Riviera Cancun in Riviera Maya, Mexico
Photography: Spot Studios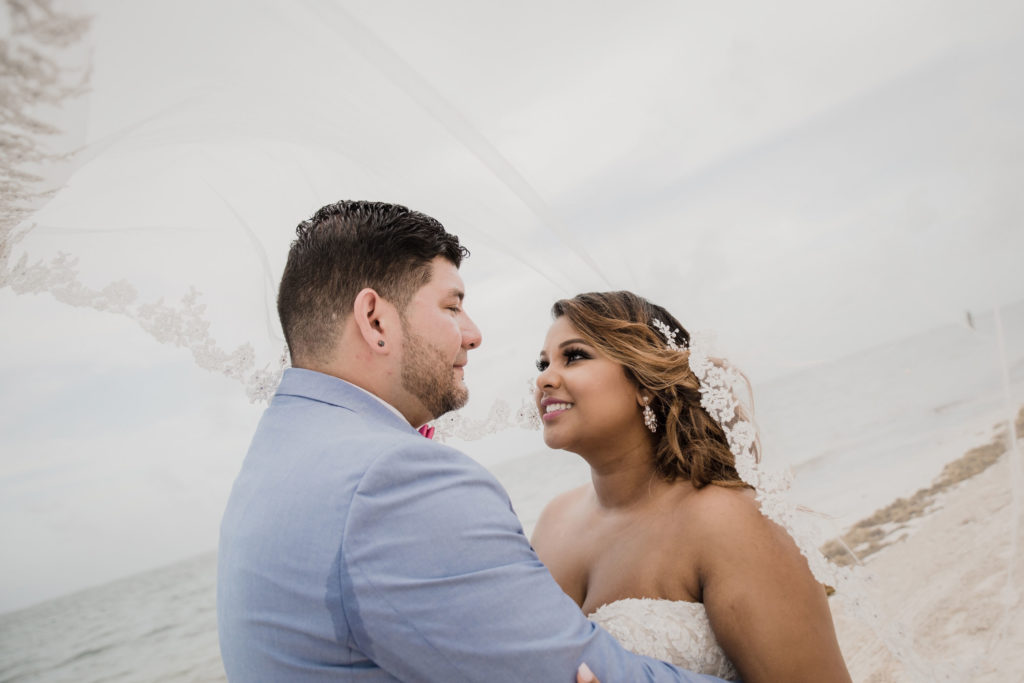 The story of how you met/fell in love: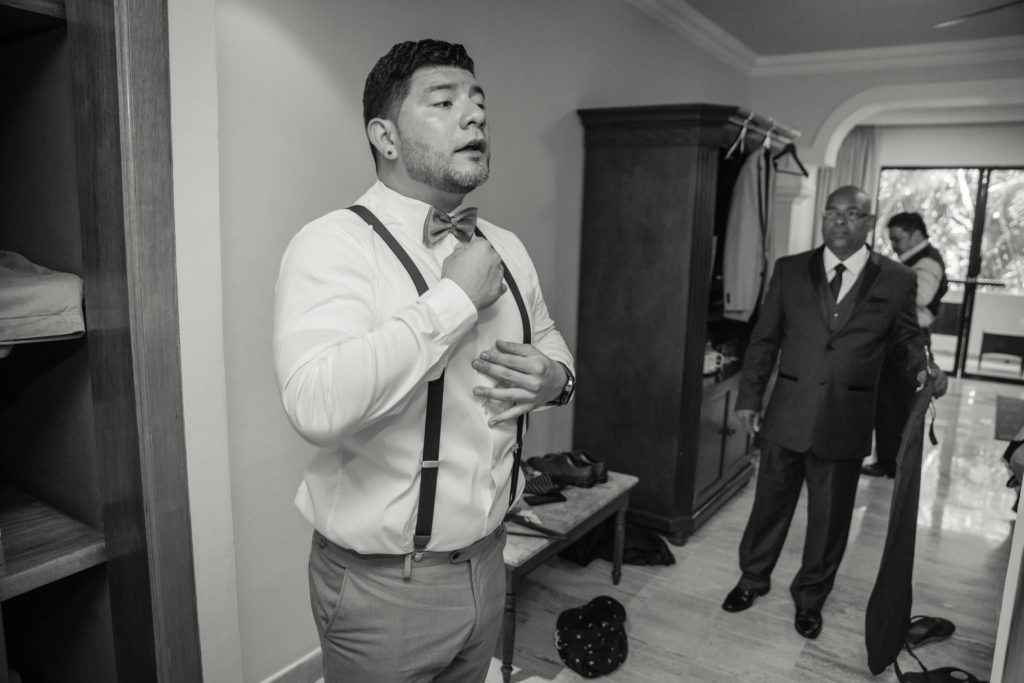 It was an unusually warm March evening in 2012 when Carlos stopped by Citibank to make a quick withdrawal. When he reached the teller window Michelle was quick to offer up her help knowing she could use her beauty and charm to get a few accounts out of Carlos. Before she knew it, Carlos was the one charming Michelle with his good looks and sweet demeanor! After Michelle "conned" Carlos out of a new checking, savings, and credit card account, Carlos took a leap of faith and asked her out for a drink. He gave her a sob story about his college roommate standing him up for drinks at a local bar – this story was later denied by his roommate but proven true by Carlos. Michelle turned Carlos down, but provided him with her business card in case he needed "any additional help".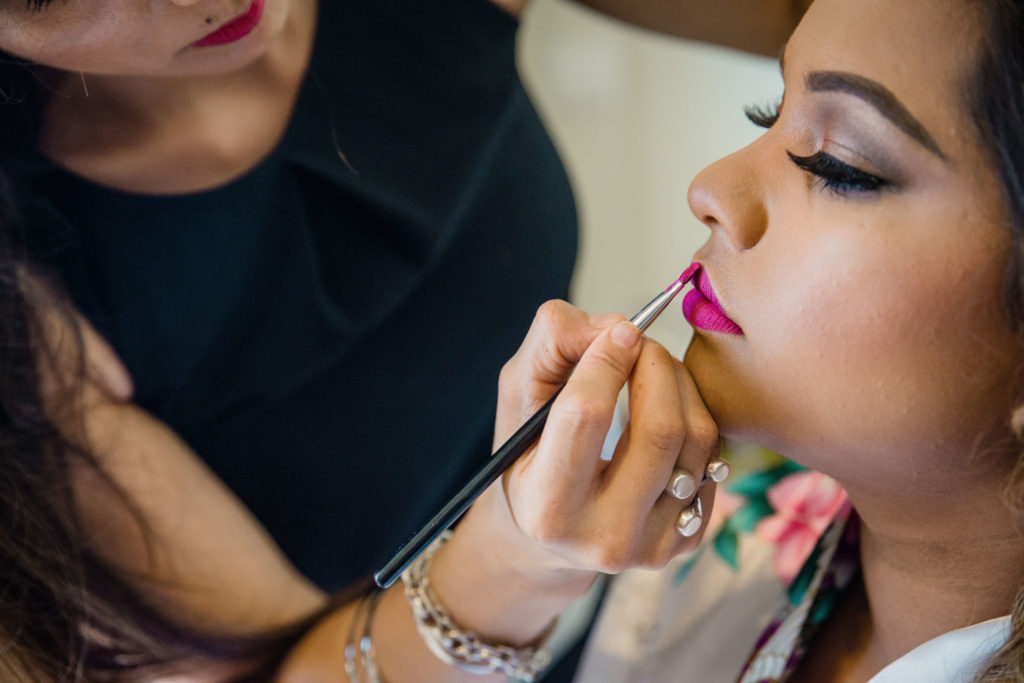 At first Michelle was extremely skeptical – what crazy person actually goes on a date with a complete stranger they met an hour ago?! However, after some reassurance and guidance from her best friend, Michelle decided to meet Carlos at the nearby bar. Michelle's friend was prepared to make an escape call an hour into the date. Needless to say, Michelle never answered that call.
The destination wedding decision: something you've always wanted or came to love?
We booked our first vacation a week after meeting one another and instantly found our love for traveling. We have always dreamed of a wedding on the beach surrounded by all of our closest family and friends. Plus, it was an excuse to have an epic vacation with some of our favorite people.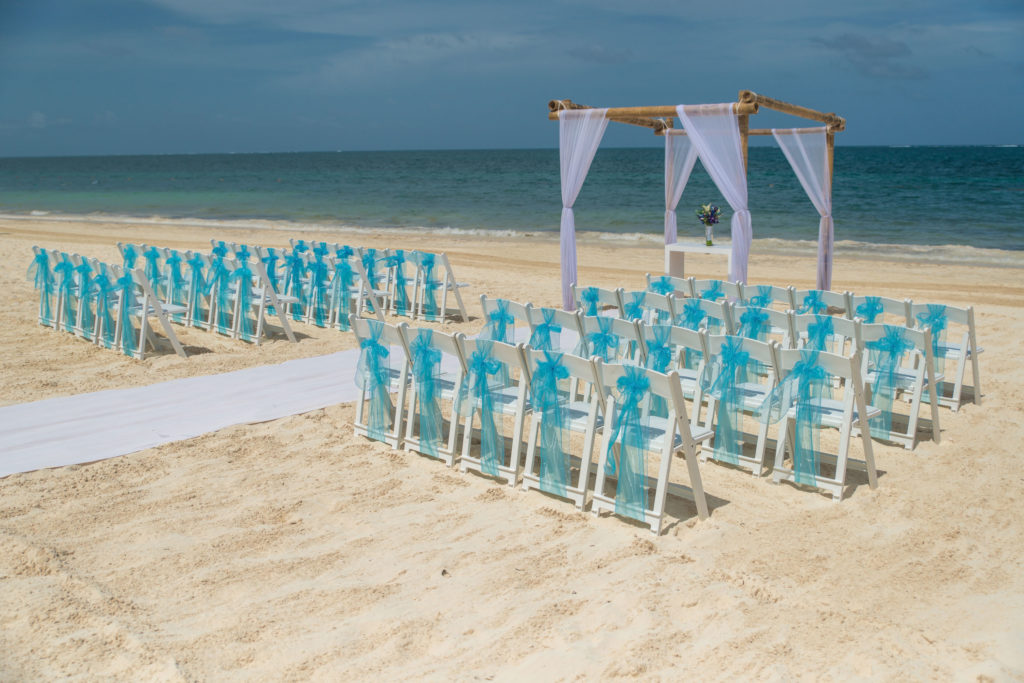 ---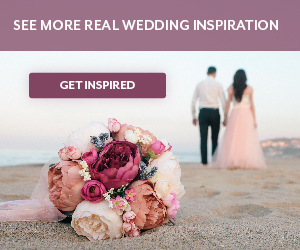 RELATED: Sasha & Jared's Destination Wedding in Riviera Maya, Mexico
---
What made you choose your resort/destination?
After MUCH help from our Certified Destination Wedding Specialist, we knew Now Sapphire Riviera Cancun was the resort that had everything we were looking for – a long, breathtaking beach, a massive pool with a swim-up bar, both adults-only and family friendly options, and a secluded pool for our reception. We have visited over 15 Caribbean countries and when I explained to Christine what I was looking for, it was as if she took everything and combined it into one resort.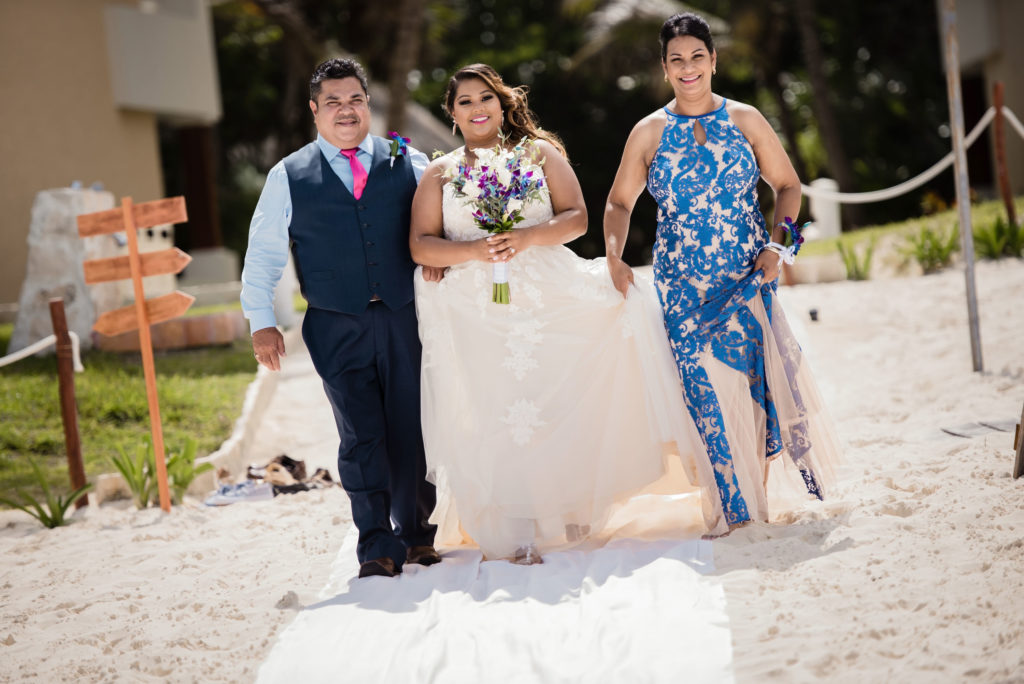 How did you personalize your wedding and ceremony?
We wrote our own vows for the ceremony. For the reception, we tried to include our personalities, such as having a "take a shot and find your seat" option instead of the usual place cards. We also flew in our own DJ since I'm of Indo-Caribbean background and it's difficult to find DJs who play our cultural music.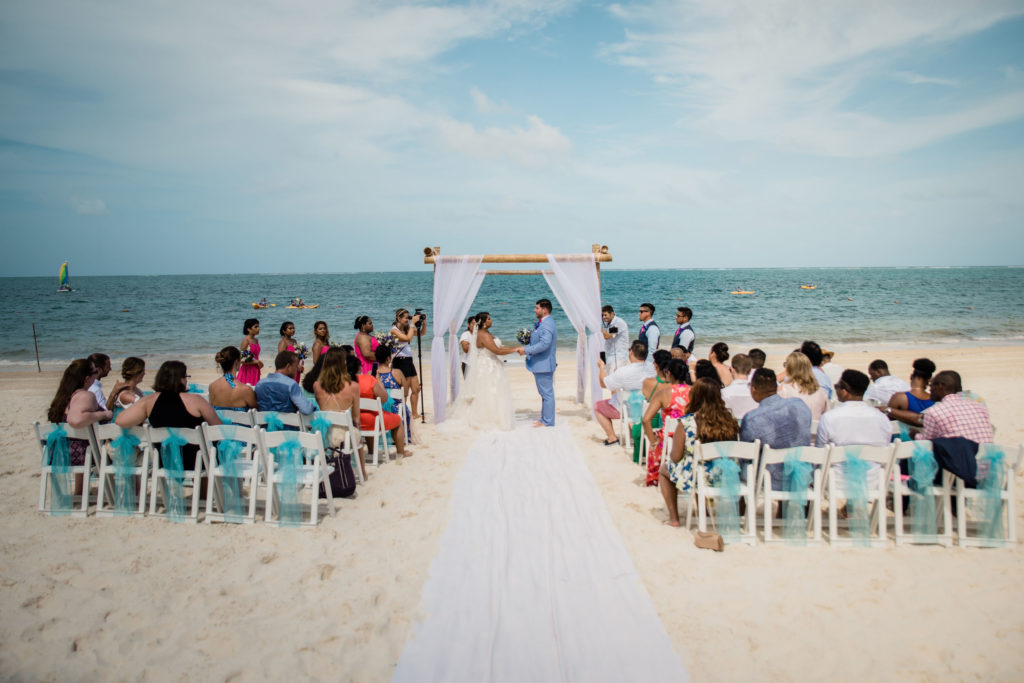 The funniest or most unusual moment was when…
Attempting to take cute bridal party photos where we were running towards the camera or jumping. We completely failed at this, but it was strangely refreshing and felt good to have some good laughs with our favorite people.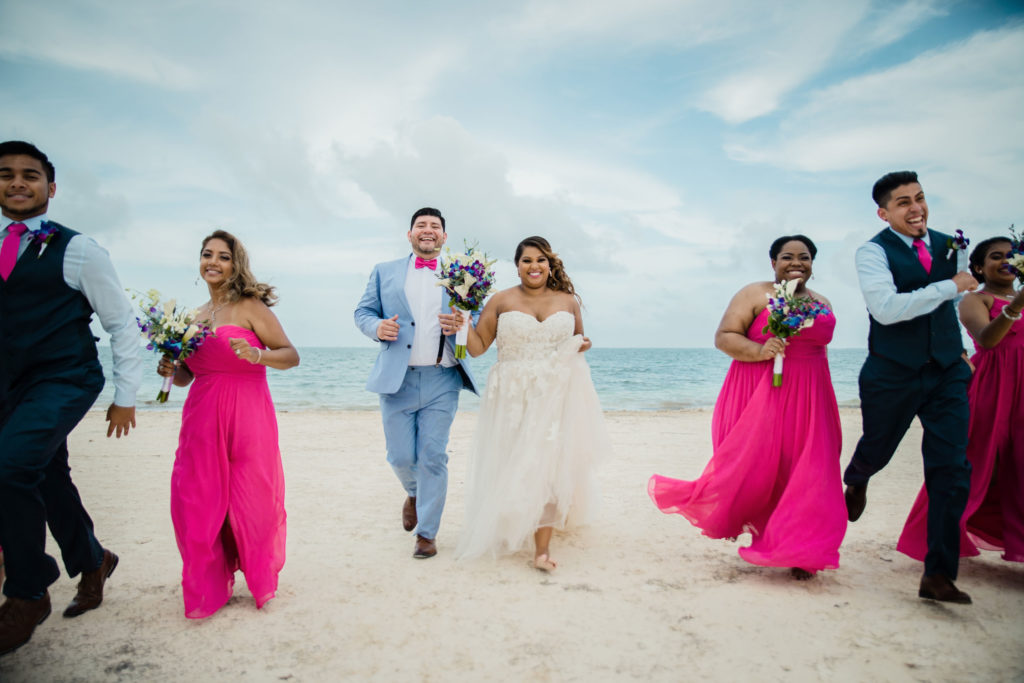 The most memorable moment was when…
After the ceremony was over and we took our formal photos and bridal party photos, we started our couple photos on the beach. We were walking back and forth taking some drone shots for the videographer. It was nice to have some time alone after the ceremony and before the reception to soak everything in together. You can see us genuinely laughing and being truly romantic in these shots because we were literally on cloud nine.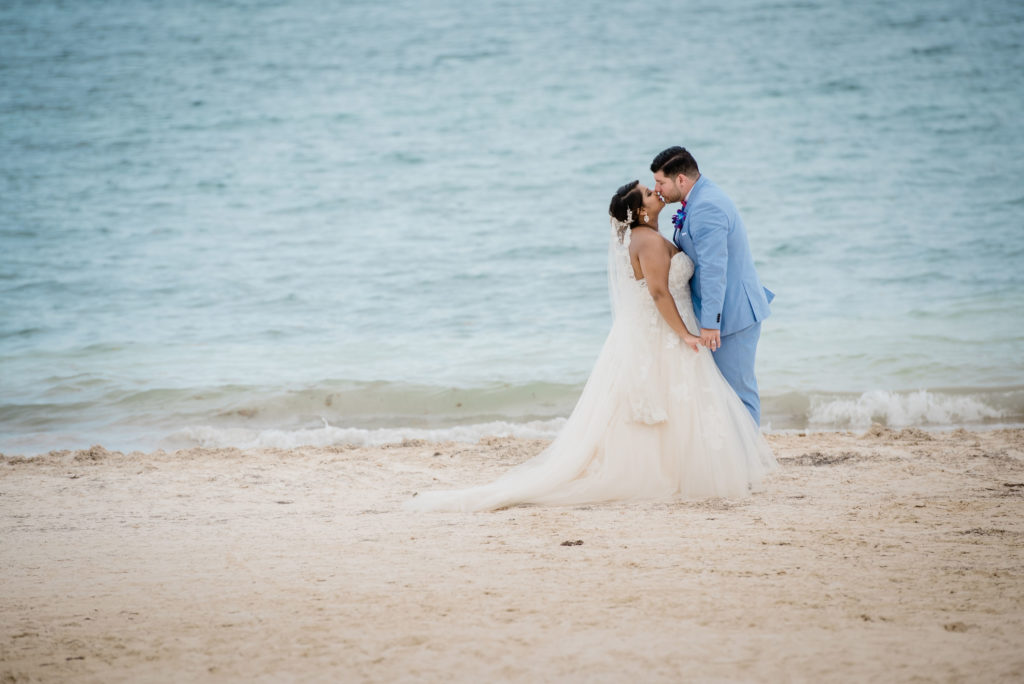 Unique, relaxing, memorable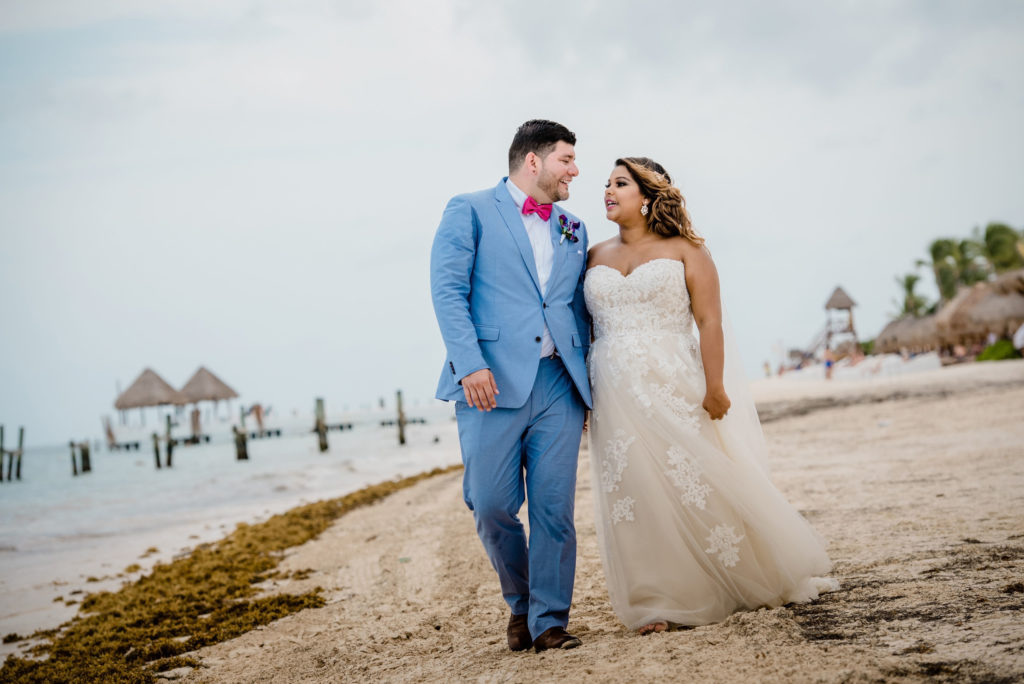 Besides the wedding itself, what was your favorite part of your trip? Did you do any activities with your guests?
The day after the wedding – everyone was lounging by the pool and relaxing. Some people played volleyball and/or did water aerobics. It was amazing to enjoy vacation time with our loved ones.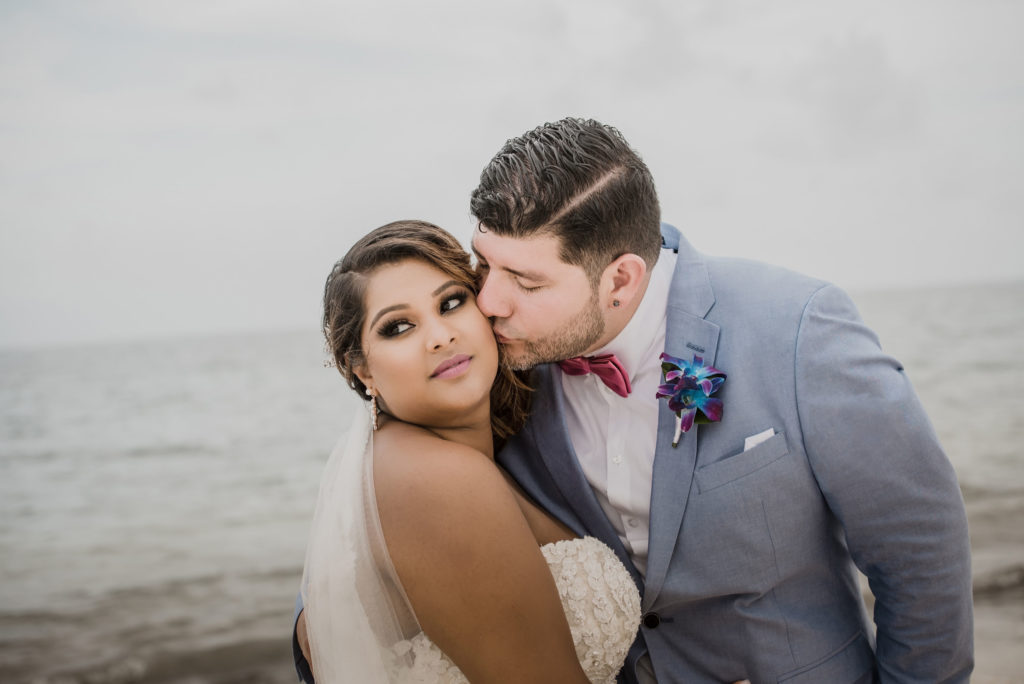 If you could travel anywhere for your one-year anniversary, it would be:
Bora Bora, The Maldives or Hawaii.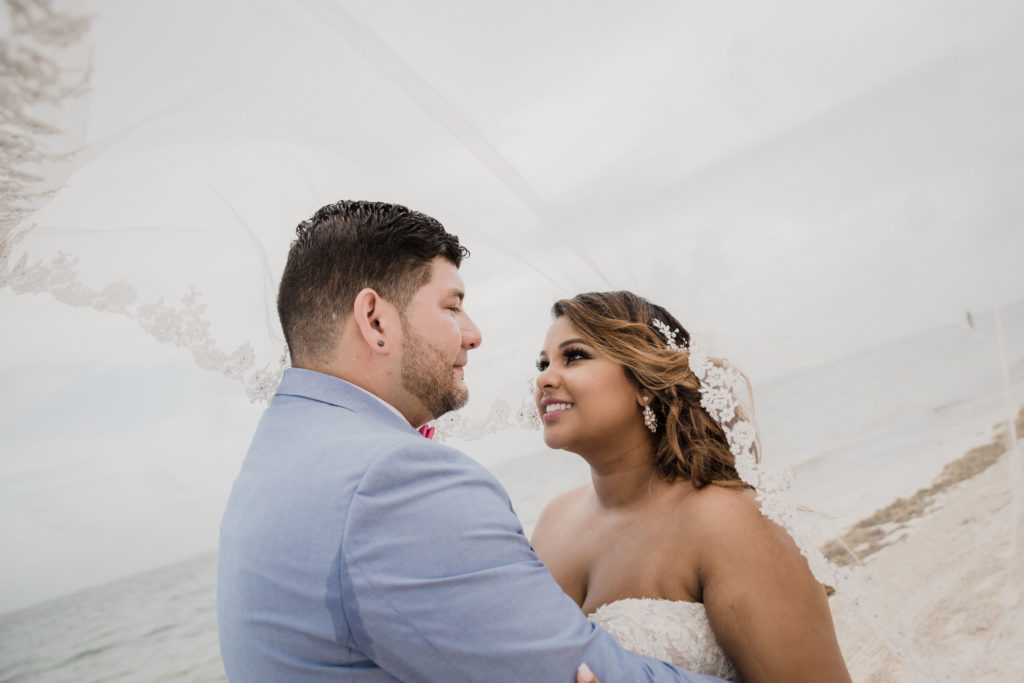 Your biggest piece of advice to couples planning a destination wedding would be:
Do not stress yourself out on your wedding day. One of the biggest mistakes we made was having to pay our vendors and the venue the day of the wedding. This caused a lot of stress and tension between my husband and I. It also made it impossible for me to enjoy my time getting ready with my girls without talking to him and stressing myself out.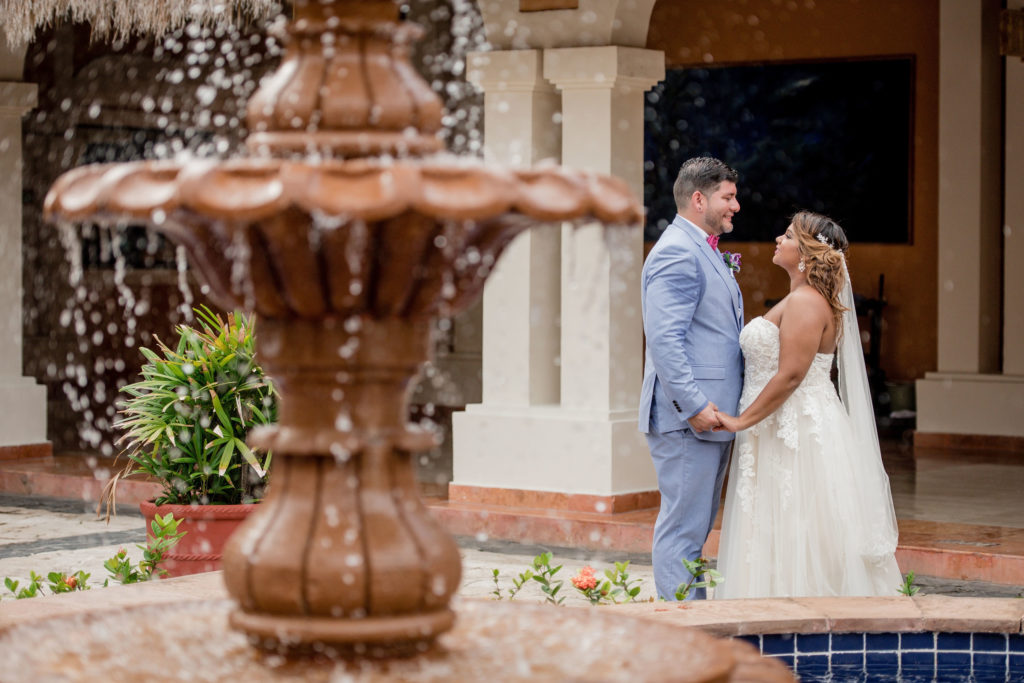 For more real wedding inspiration, visit our website and Pinterest!
Scroll down for more photos from Michelle & Carlos' reception: