Couple: Chelsea & Jeff
Wedding Date: October 11, 2014
Resort Name & Destination: Hard Rock Hotel & Casino in Punta Cana, Dominican Republic
Number of Guests: 30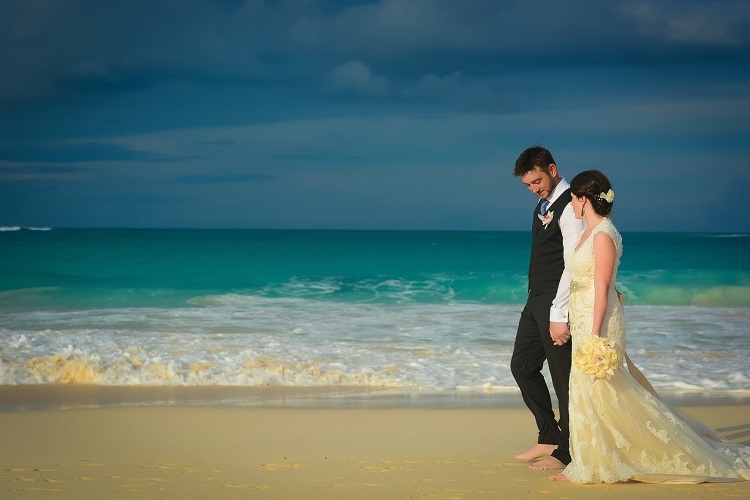 The (brief) story of how you met/fell in love: As cliché as it sounds, it was love at first sight. We met during a group interview, competing for the same job. We had the most surreal instant connection. A year later, the feeling was finally verbalized, communicated, and clearly mutual. The rest is history!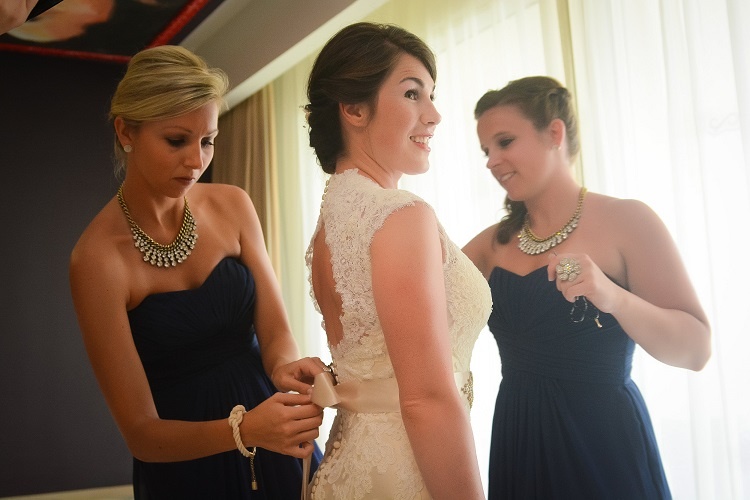 The destination wedding decision: something you've always wanted or came to love? I always pictured a BIG hometown wedding, but when I met my husband that all changed. We share a passion for traveling! And sometimes, when you meet the one you're going to marry plans change. The big wedding was no longer a priority. We wanted an intimate beach ceremony with the ones we love & those who love us the most. I'd recommend it to anyone!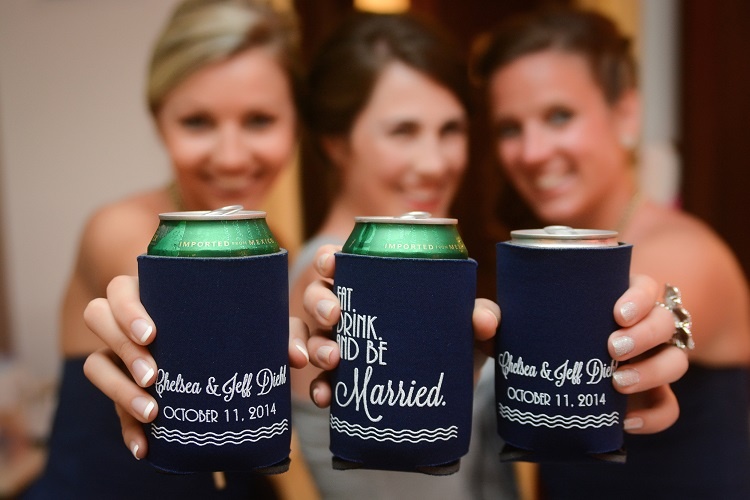 What made you choose your resort/destination? This was hard. We wanted a place easily accessible to guests traveling from all over the United States, an all-inclusive resort, and one offering many restaurants & activities. The Hard Rock Hotel & Casino in Punta Cana won in all those categories. They also have amazing wedding planners on-site. We couldn't have done it without them!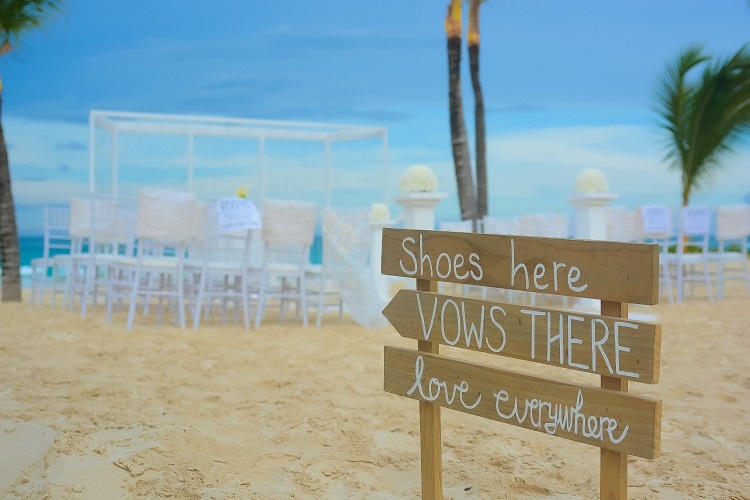 How did you personalize your wedding and ceremony? We worked hard to personalize our wedding. The trick is to personalize items that will travel well. We created & printed our own save-the-dates, invitations, ceremony programs/fans, menu cards, escort cards, and table numbers. We got everything safely to the Dominican Republic in our suitcase! We also wrote our own vows and selected certain readings for our ceremony.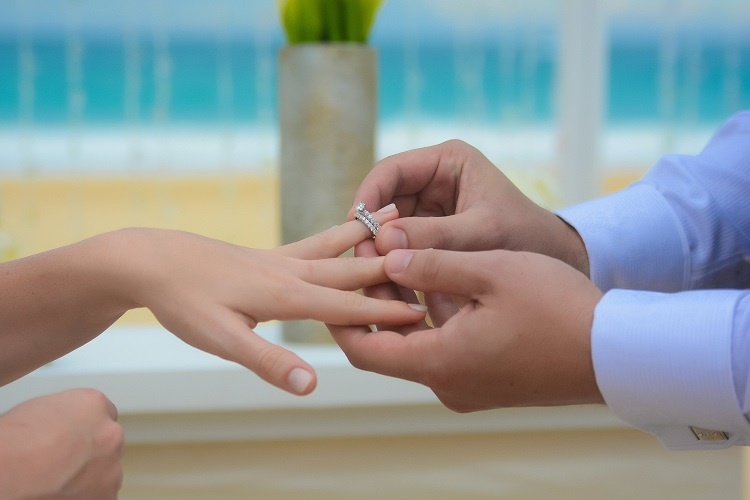 The funniest or most unusual moment was when…. The bartenders poured lemon drop shots for every single guest at our wedding reception and we had a group cheers! I didn't think I'd be taking shots with my grandparents at my wedding, but I did.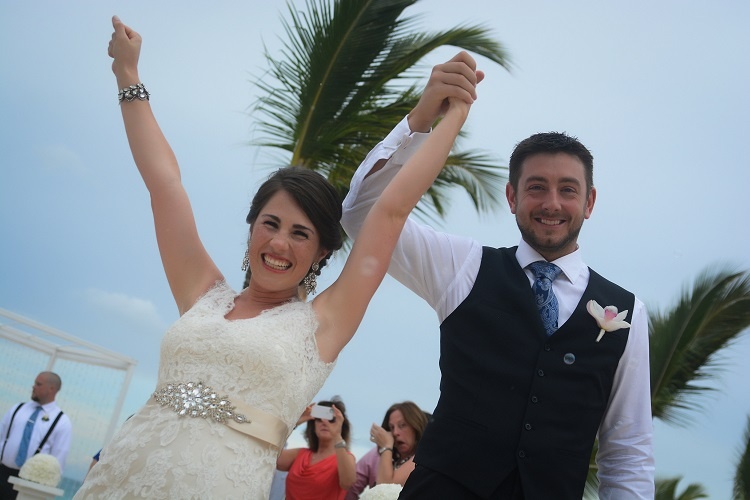 The most memorable moment was when…. I walked down the aisle with both of my parents, and saw my groom for the first time. (We had planned to do a first look before our ceremony, but the weather had other plans. It ended up being a blessing. I loved seeing him as I was coming down the aisle).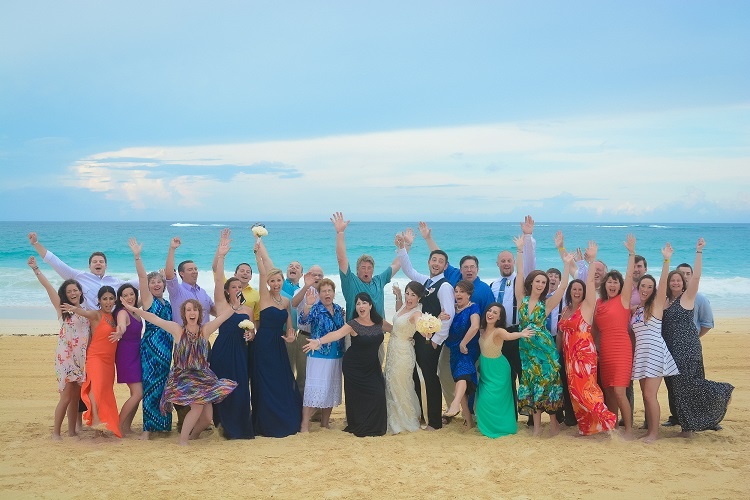 Three words that sum up your destination wedding experience are: Take me back!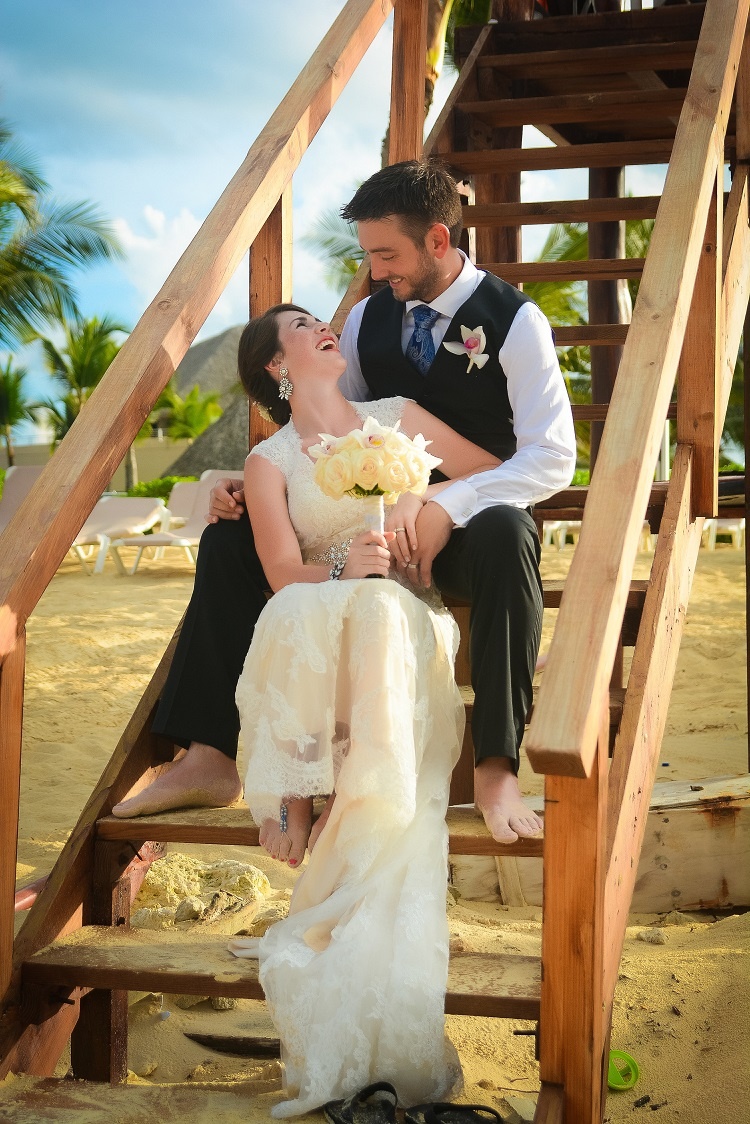 Besides the wedding itself, what was your favorite part of your trip? Did you do any activities with your guests? The day before our wedding, all of our guests went on a boating excursion together. A few, also, went on a dune buggy tour. I really enjoyed just meeting at the pool each day and relaxing with all of my favorite people.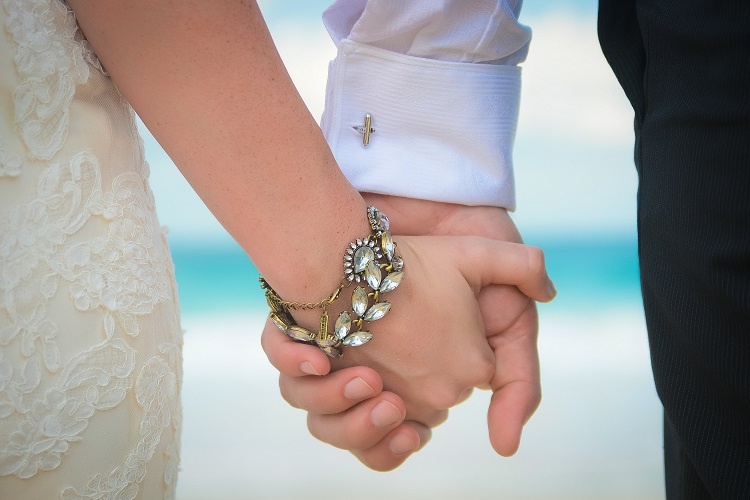 If you could travel anywhere for your one-year anniversary, it would be: Ireland, or back to where we got married.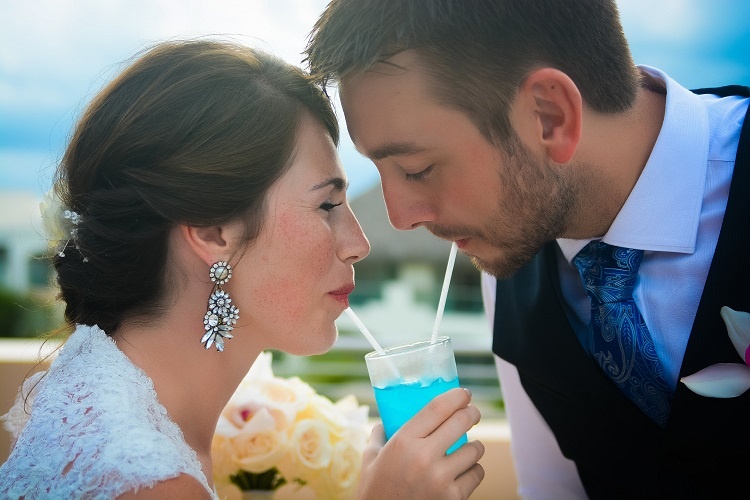 Your biggest piece of advice to couples planning a destination wedding would be: Know that you may have important guests unable to make it. Take it with stride. When times get tough, know why you decided on a destination wedding and know it will be so worth it!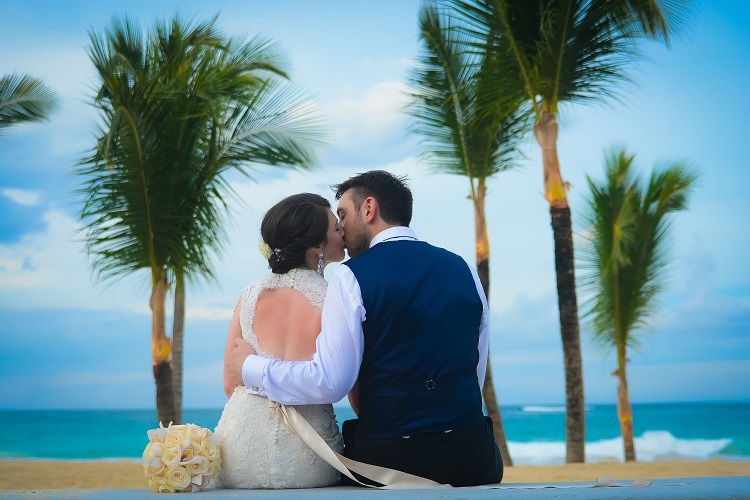 To see more of Chelsea & Jeff's fabulous destination wedding, check out our
Spring issue of Get Married Away!
Photography by HDC Photo