Couple: Sasha & Jared
Resort Name & Destination: Sandos Playacar Beach Resort in Riviera Maya, Mexico
Photography: Robyn S Russell Photography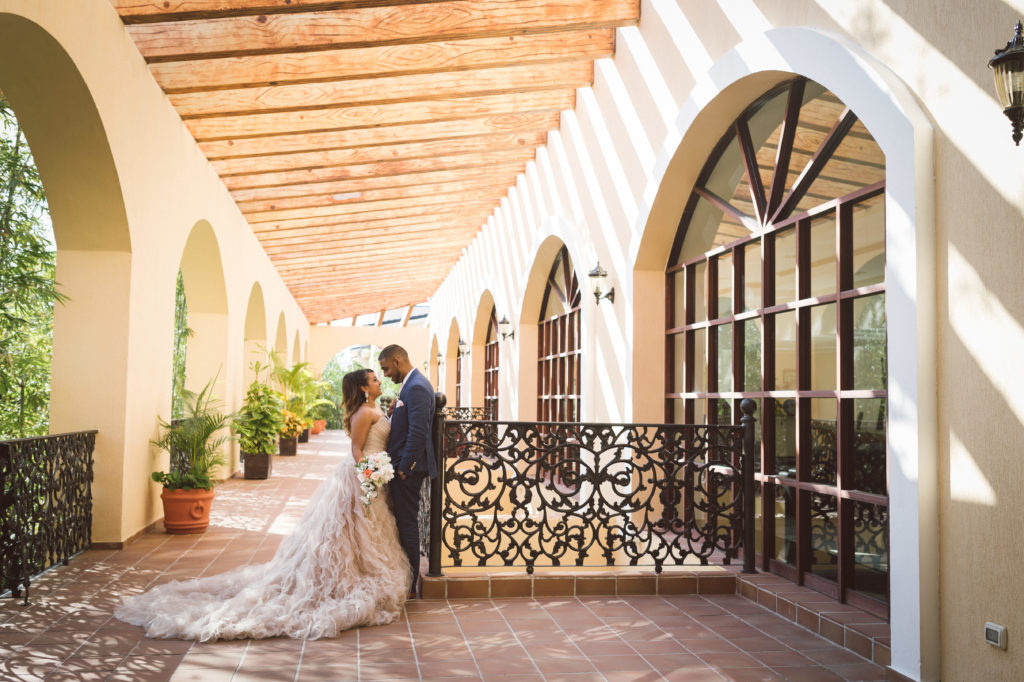 The story of how you met/fell in love:
Jared and I were introduced to each other through mutual friends at Ryerson University in 2008. Although we graduated in different years, we would see each other at the occasional birthday celebration or events. Fast forward to 2014, when I was selling Raptors playoff tickets and Jared messaged me; I thought he was actually interested in the tickets, but it turned out he really just wanted my number.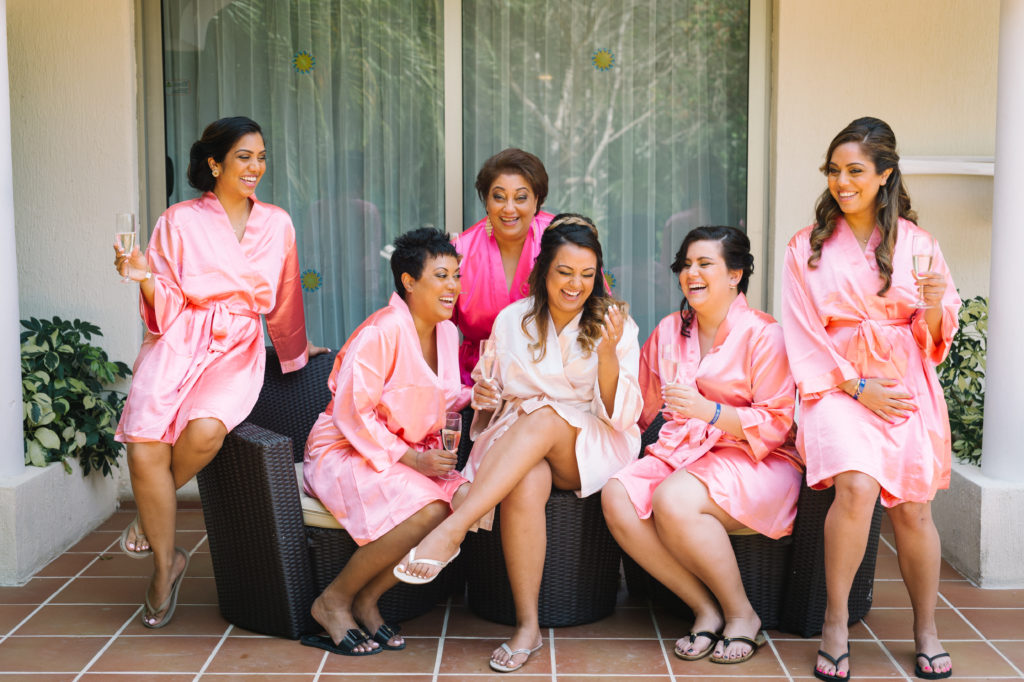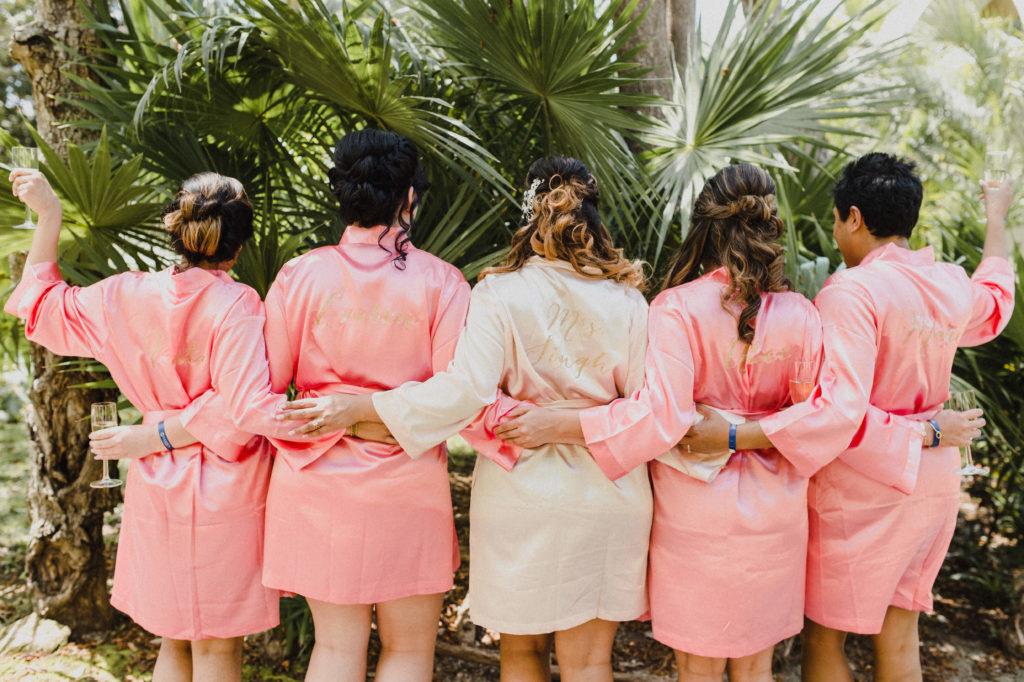 A few months later, I went to a local hang out spot with one of our mutual friends and she told Jared to join us, which I did not know about. At the end of the night after we all left, Jared messaged me to see if I arrived home safely (mind you it was only a 5 min drive to get home). Jared was persistent in messaging me from that moment and after many attempts, he finally persuaded me to meet up with him. Our first official date was Friday February 13th , which he insisted was "just dinner", and not a date! It was the perfect mix of Latino cuisine, sangria and bachata! Jared planned the perfect Christmas proposal and sent me on a Santa Scavenger Hunt, where the clues led me to him on bent knee in front of our closest family … I said "yes!" on December 25th, 2015 and the rest is history.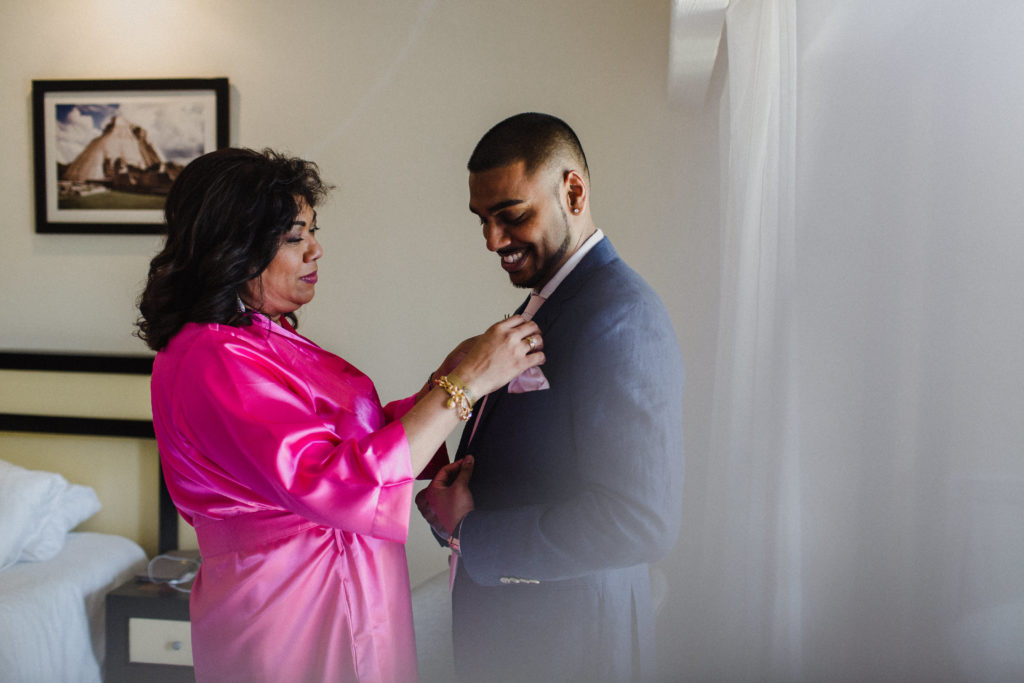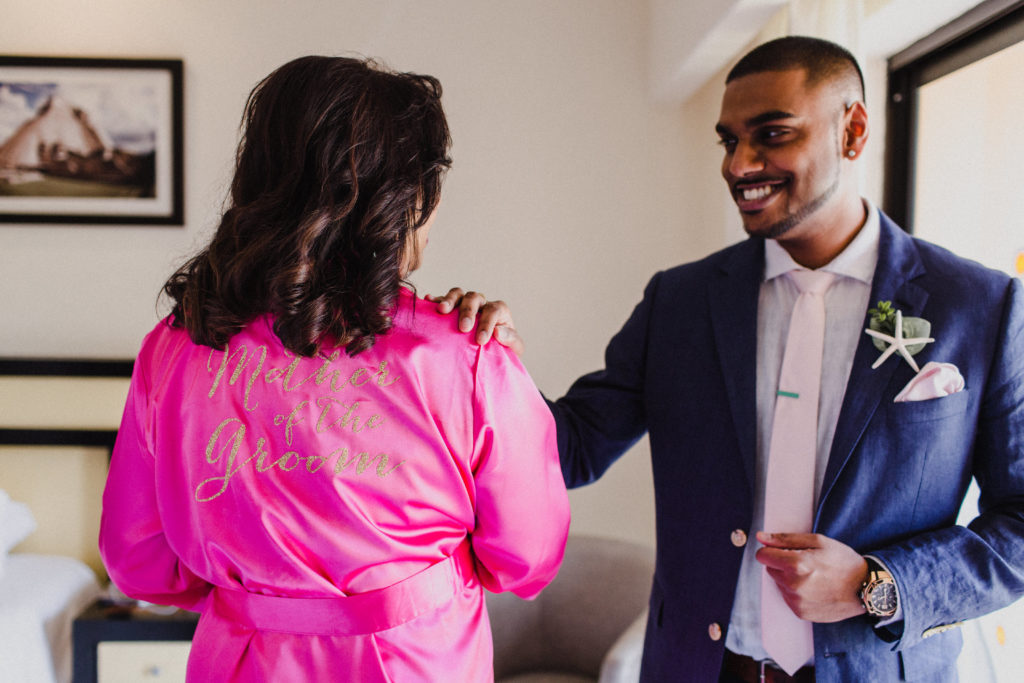 The destination wedding decision: something you've always wanted or came to love?
I have always been a beach bum and was never one for a traditional wedding. After our first vacation together, it only seemed fitting since we both loved the beach. After all, life is better at the beach!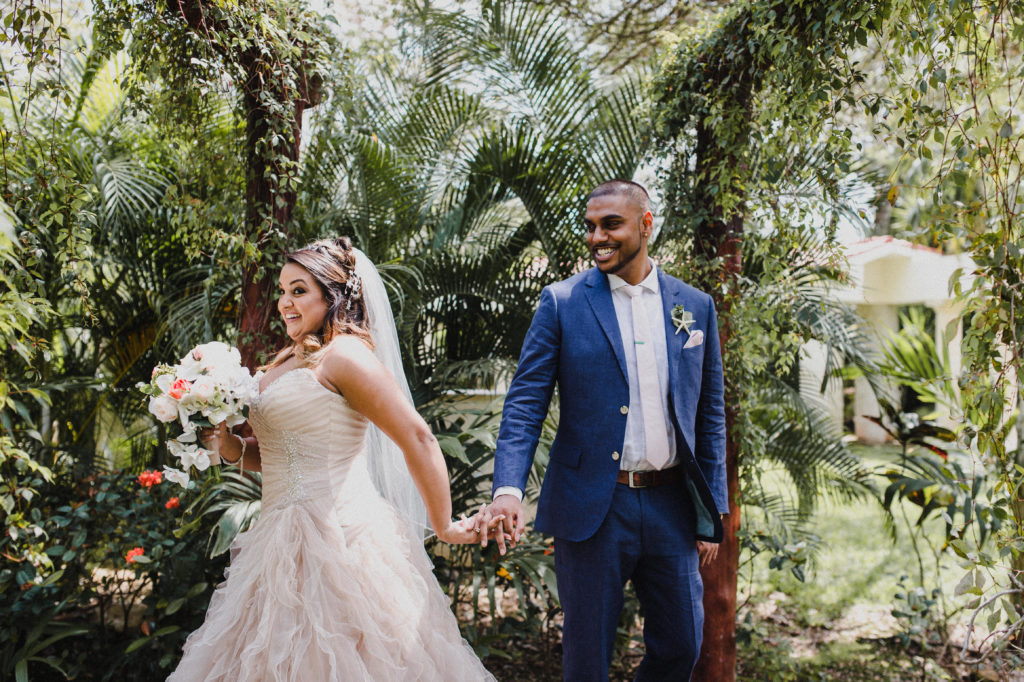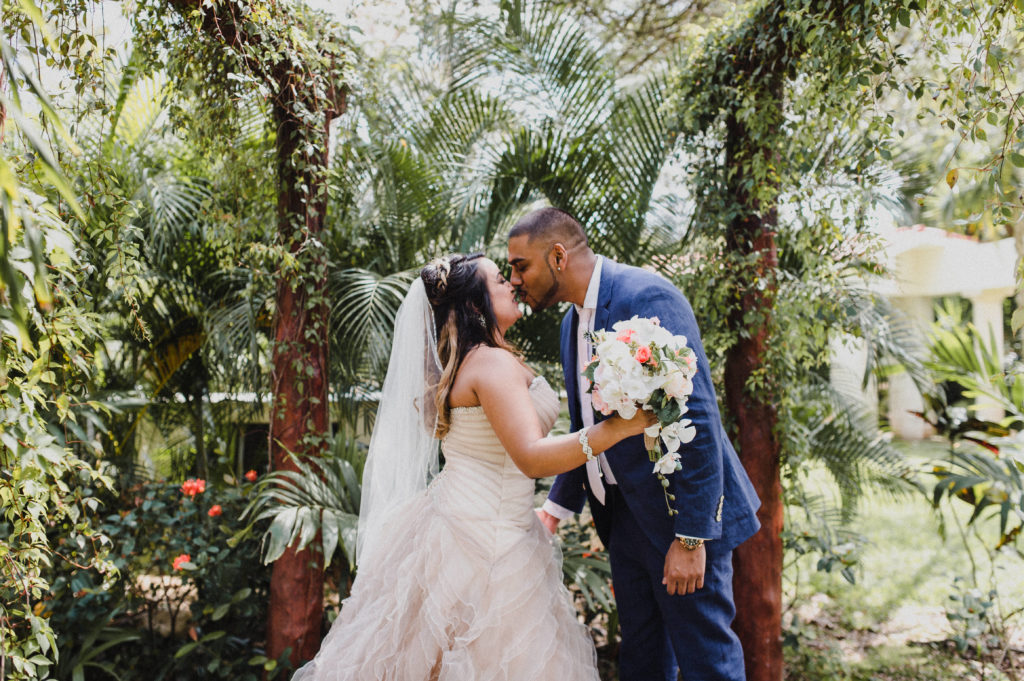 What made you choose your resort/destination?
Choosing the destination was simple – Riviera Maya was our first vacation together and has always been one of my favorite places in the world. When it came down to choosing a resort, our Certified Destination Wedding Specialist, Alexandra, helped us work within our budget!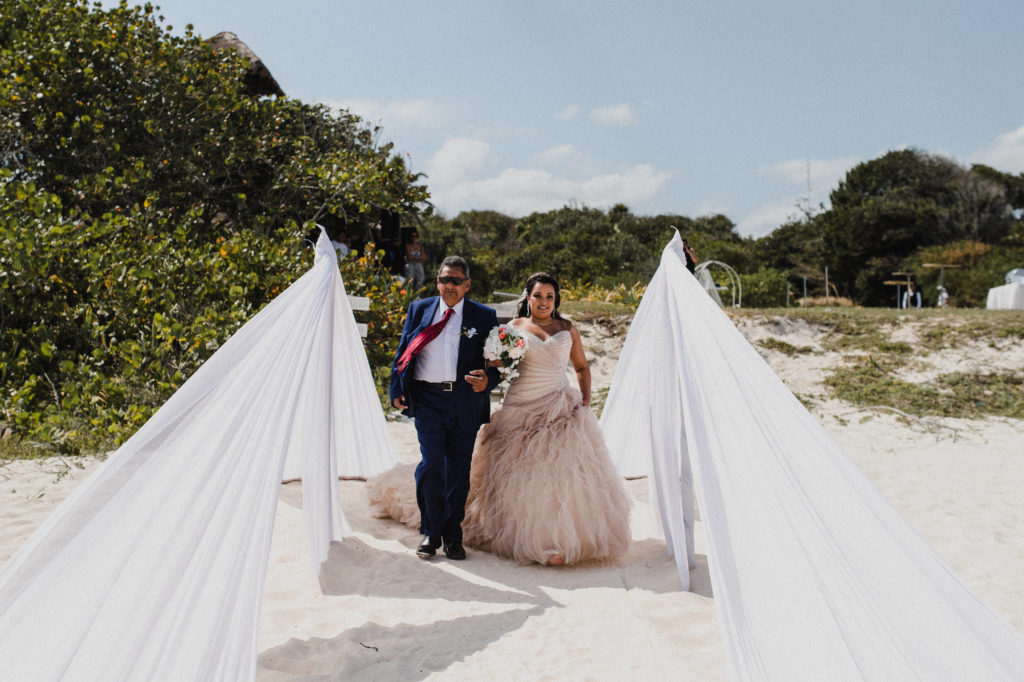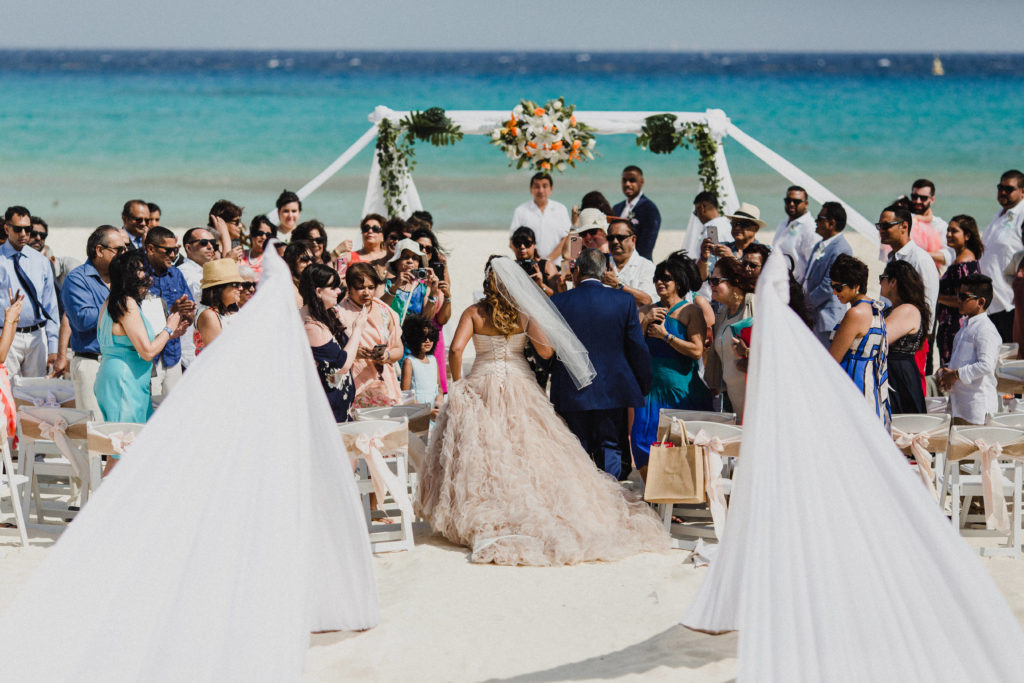 How did you personalize your wedding and ceremony?
Our wedding vision was "Rustic Beach Elegance". To make our vision come to life, we had a marquee tent draped with fabric and small lights and chandeliers to add a touch of elegance. Both the ceremony and reception was planned in detail, and we made lots of the decor! Everything from the invitations, to the bridal party bouquets and boutonnieres, centerpieces, champagne flutes, cake topper and (of course), the music all reflected our style and was exactly what we wanted.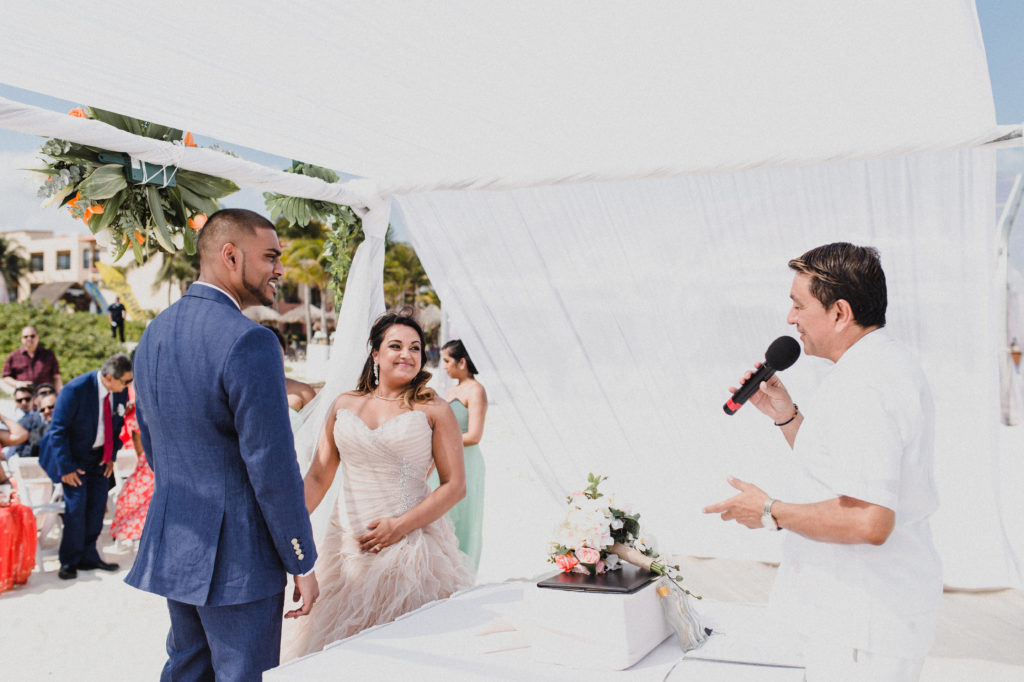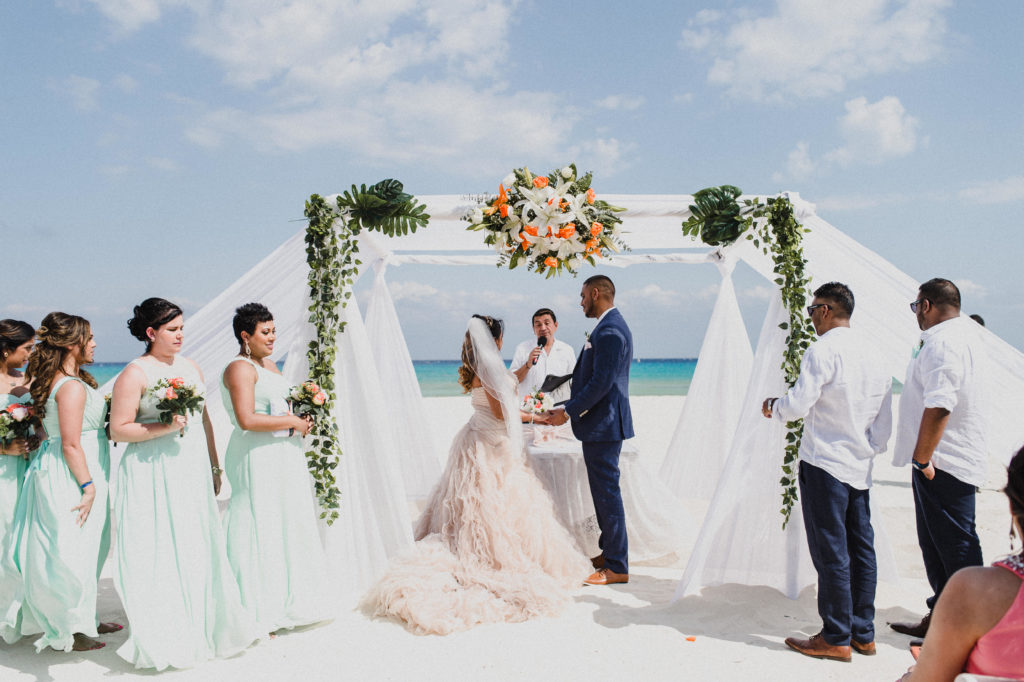 The funniest or most unusual moment was when…
The sand ceremony!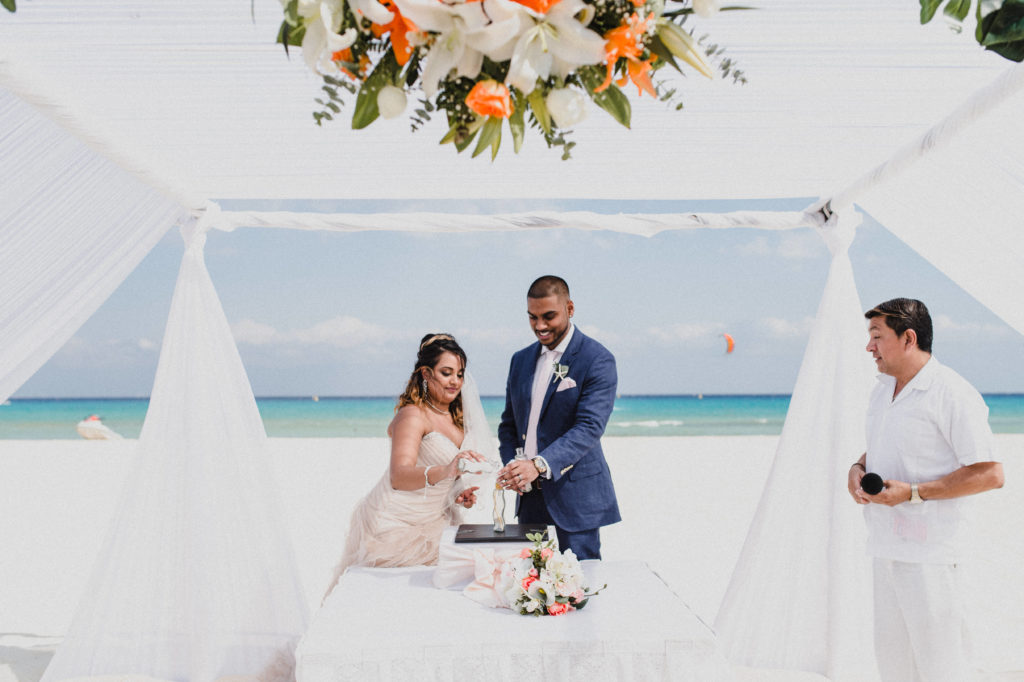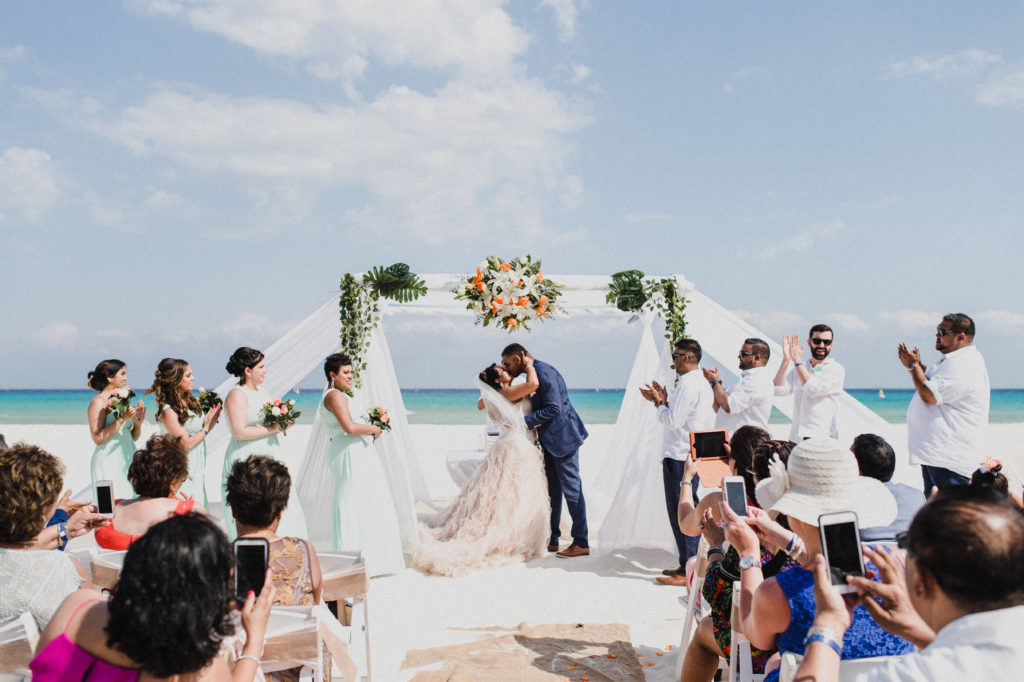 The most memorable moment was when…
During the reception, Jared and I took a moment to ourselves to observe our guests having a good time in the beach tent. It was perfect, and even attracted some of the people staying on the resort – they wanted to come party with us!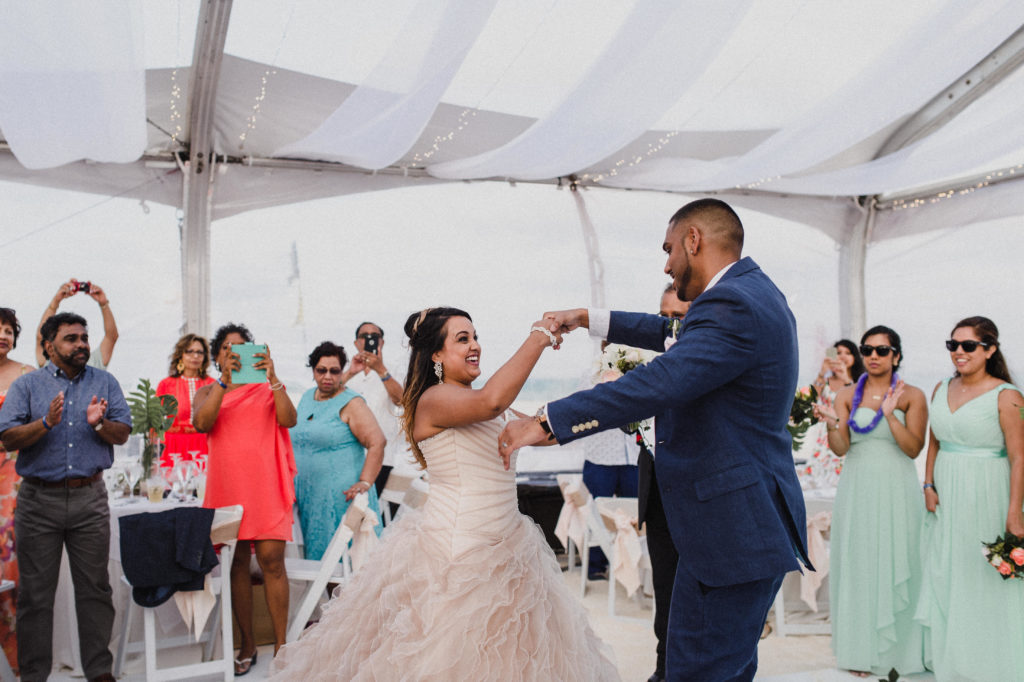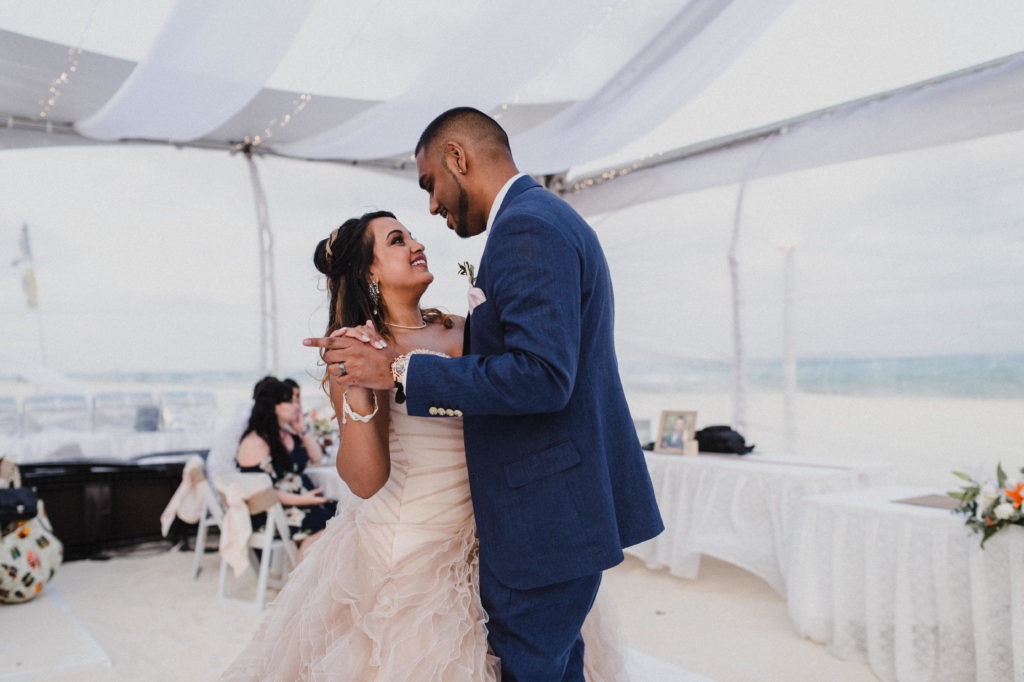 Three words that sum up your destination wedding experience are:
BEST DAY EVER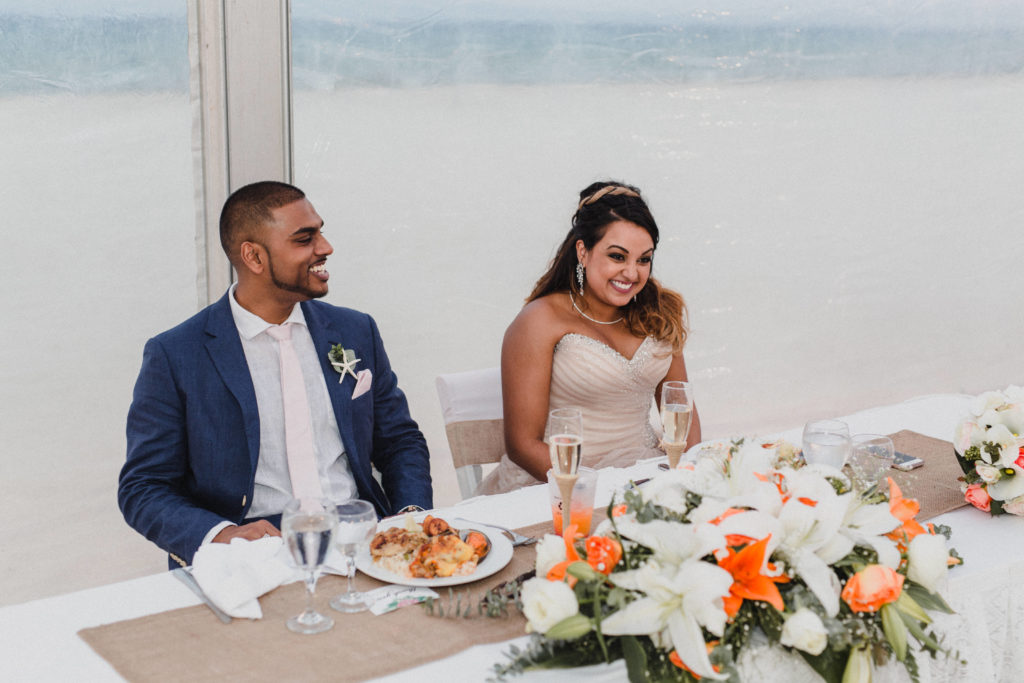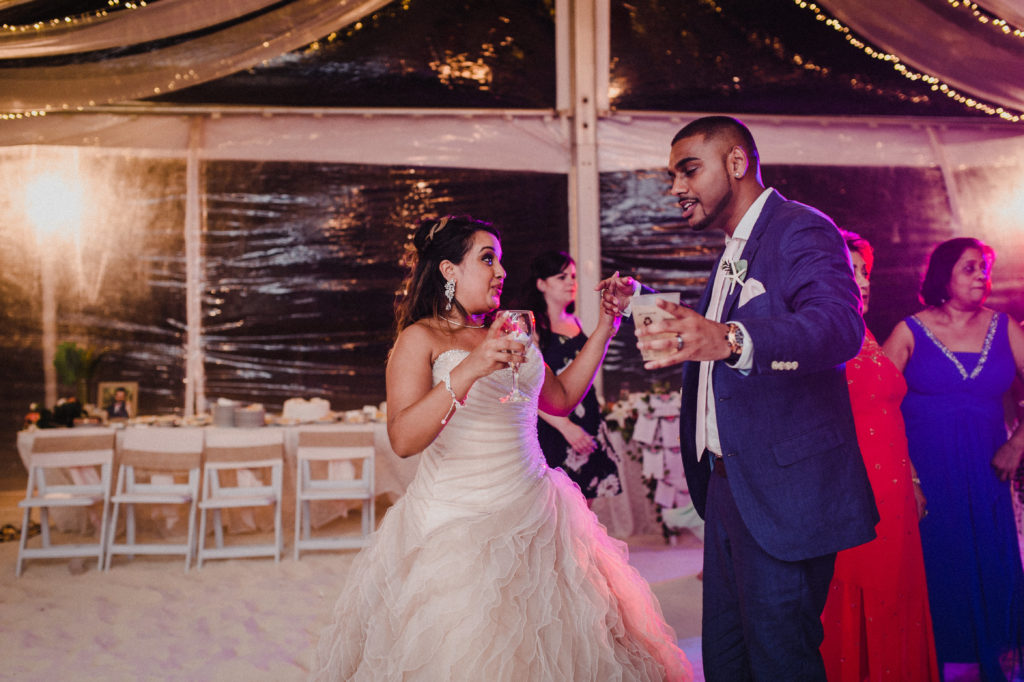 Besides the wedding itself, what was your favorite part of your trip? Did you do any activities with your guests?
Enjoying local food and fresh coconuts!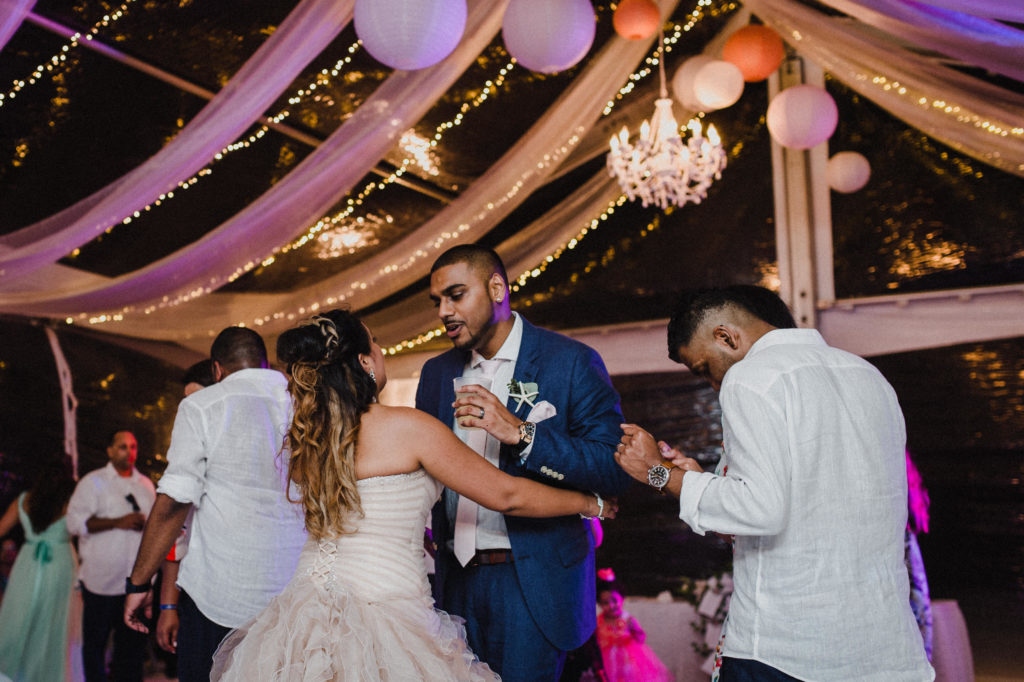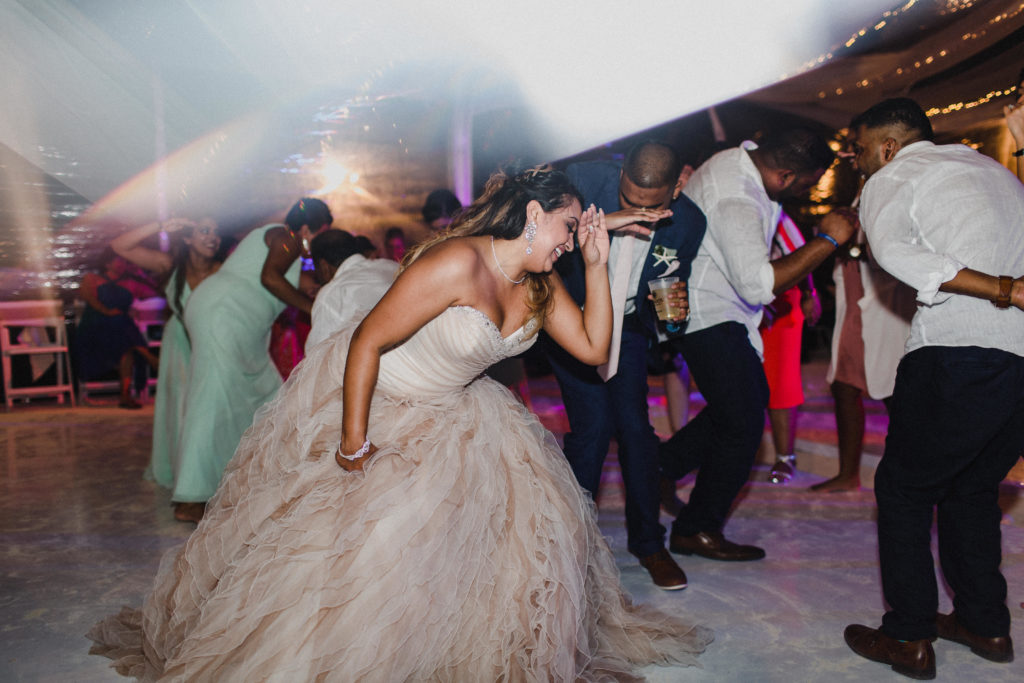 If you could travel anywhere for your one-year anniversary, it would be: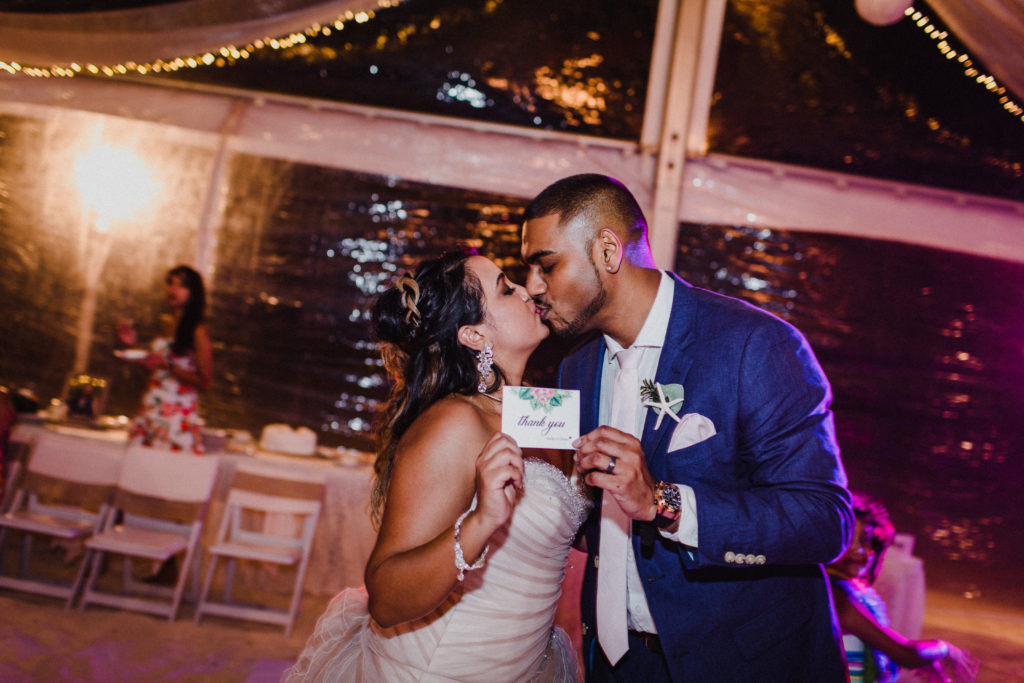 Your biggest piece of advice to couples planning a destination wedding would be:
Start planning early and get all of your ideas and important elements down on paper. We were able to stay to our budget, even with 80 guests, and still have all the details we wanted. Everything goes so quickly!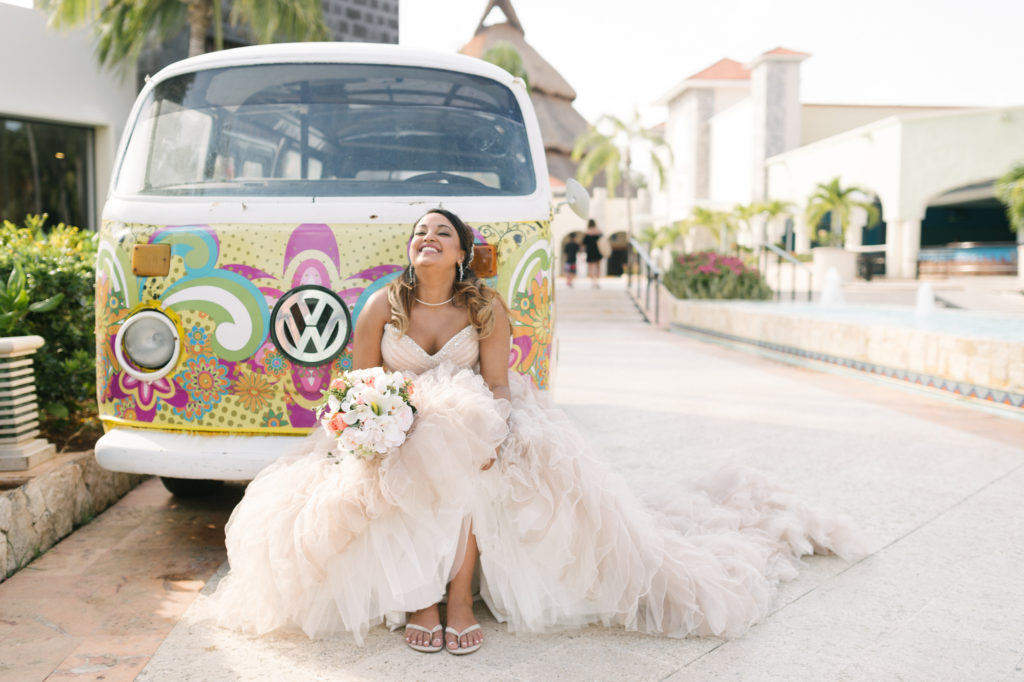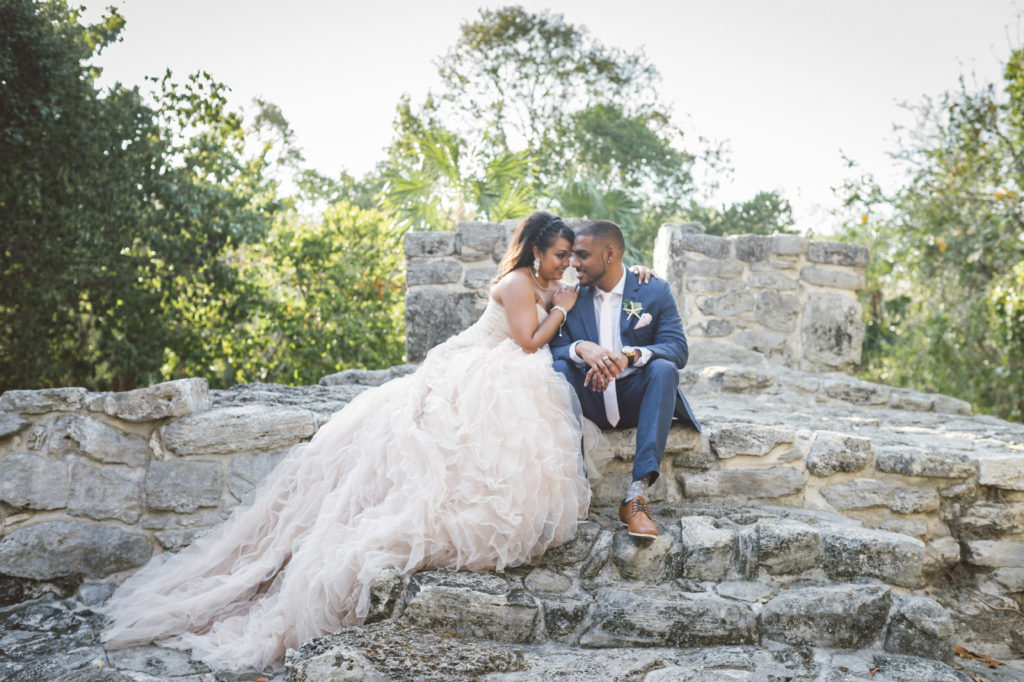 For more destination wedding inspiration, be sure to check out our website, Pinterest & photo gallery!