Couple:  Melissa & Edwin
Resort Name & Destination:  Now Larimar Punta Cana in Punta Cana, Dominican Republic
Number of Guests:  75
Photography by: Katya Nova Photography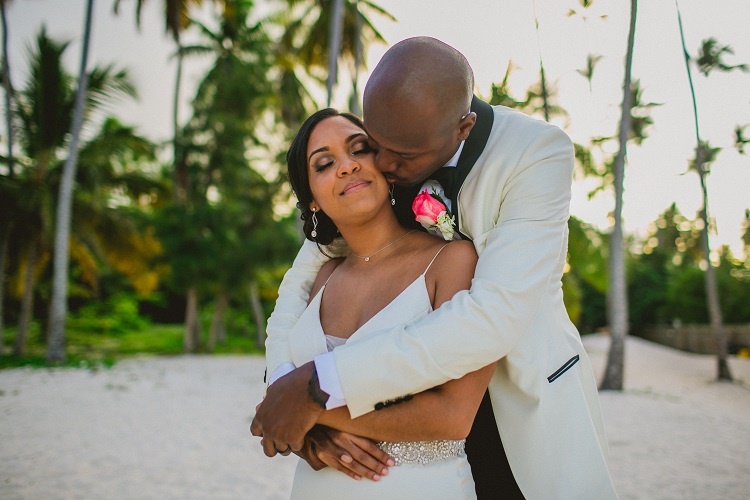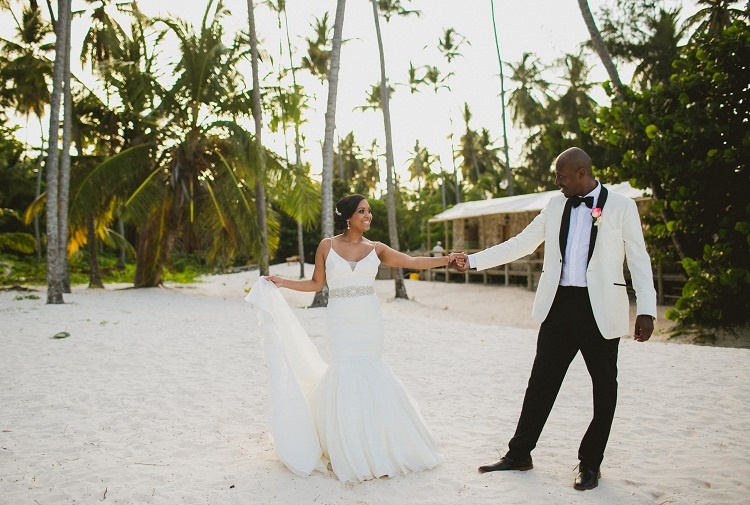 The (brief) story of how you met/fell in love:
Melissa and Edwin met in 2008. Edwin was a second-grade teacher at the school where Melissa had been hired to teach Kindergarten. It all started with a few hellos in the hallway, followed by a string of after school happy hours with a lot of the school staff. The chemistry between Edwin and Melissa was undeniable. They laughed and joked around and it always seemed like there was no one else in the room when they were together. Edwin says he knew from the start, Melissa needed a little more convincing. After knowing each other for about a year, it all changed with one fateful kiss in an elevator. The two have been inseparable ever since!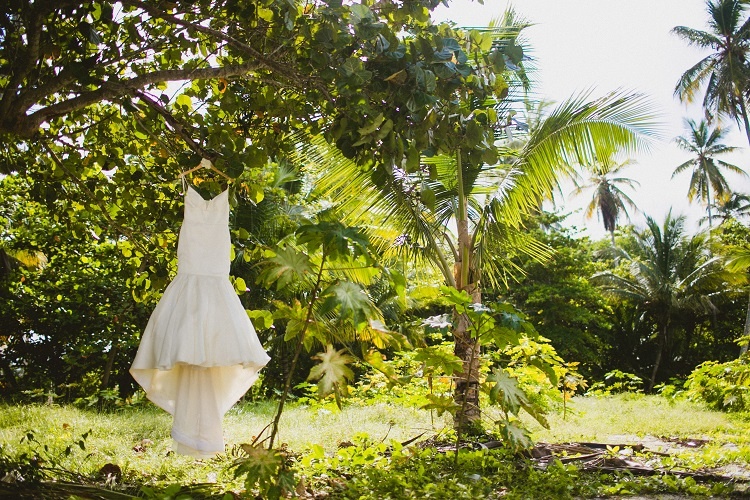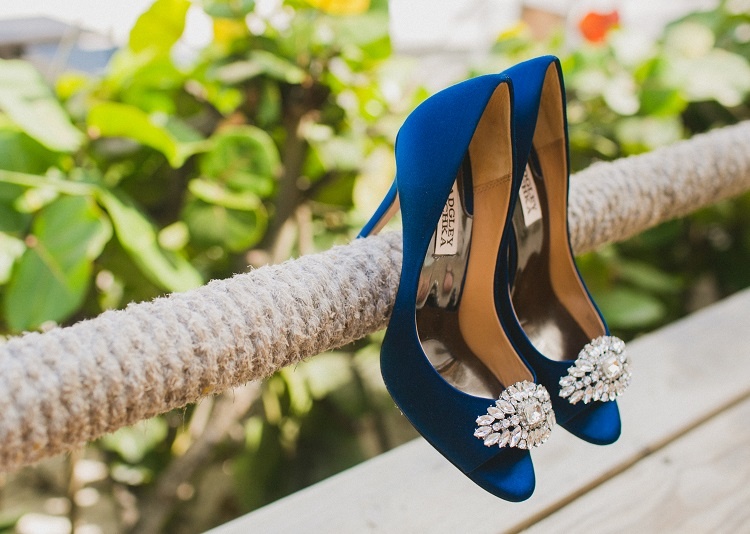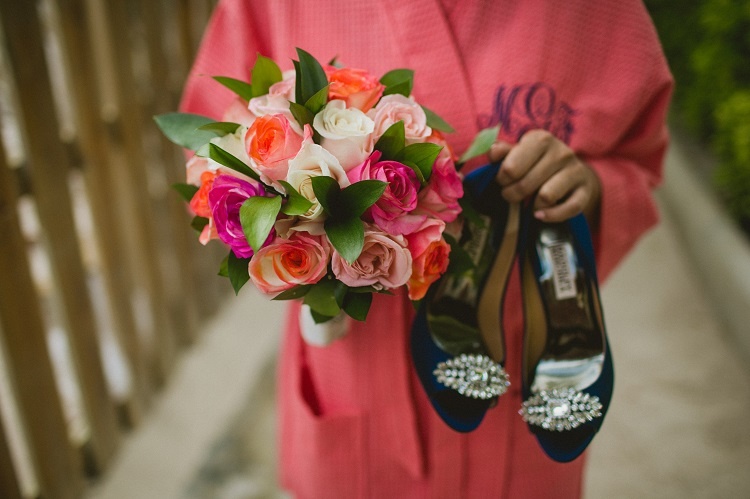 The destination wedding decision: something you've always wanted or came to love?
We attended a friend's destination wedding in Jamaica a few years before we got engaged and loved the idea of getting married and having a vacation with all of your family and friends at the same time.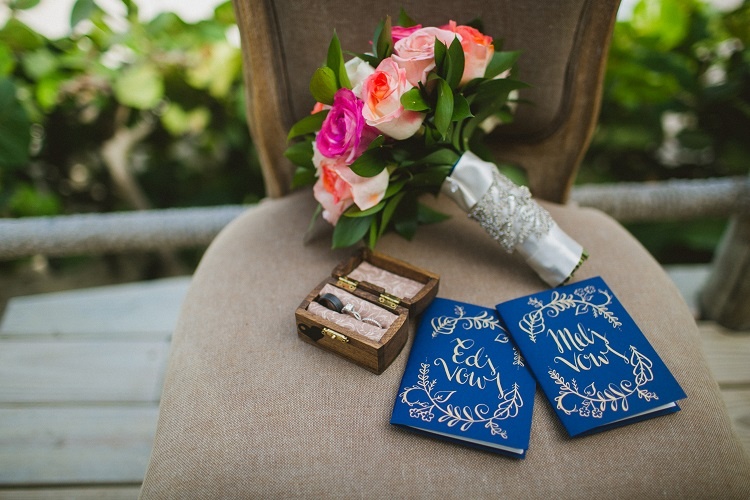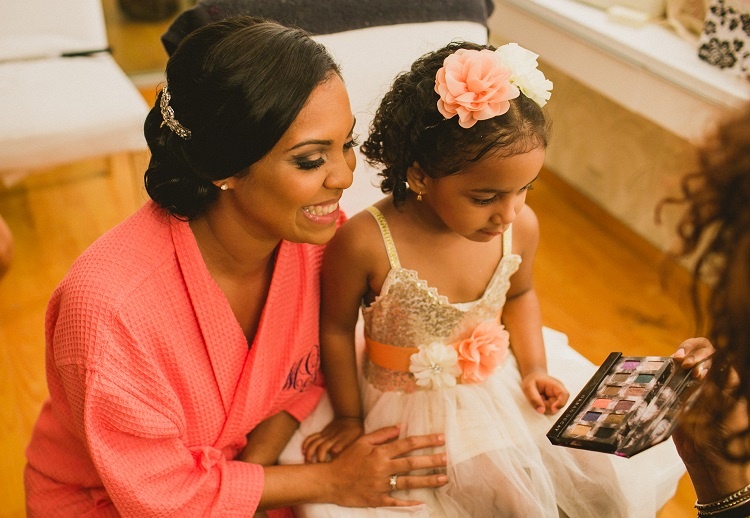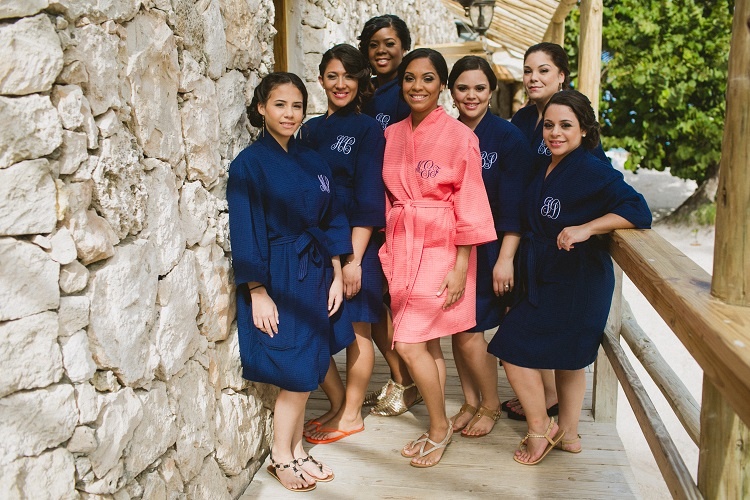 What made you choose your resort/destination?
Both of our families are from the Dominican Republic so it was a no brainer for us!  We visited Punta Cana right after we got engaged and put down a deposit right away.  We couldn't wait to get married in paradise and be able to incorporate many elements of our Dominican culture.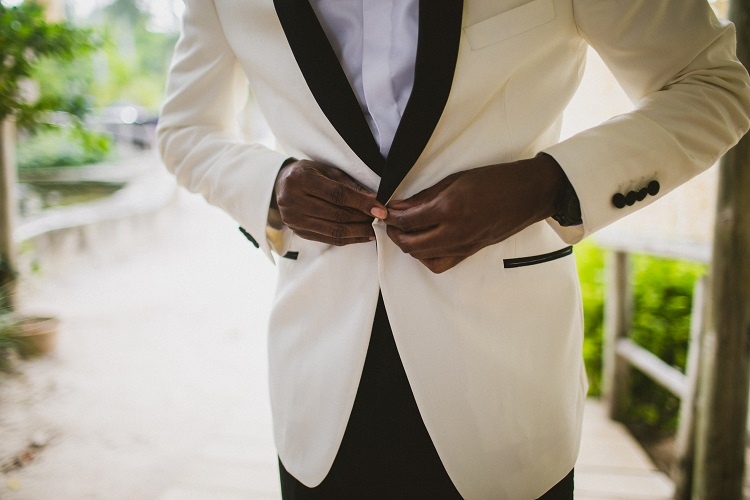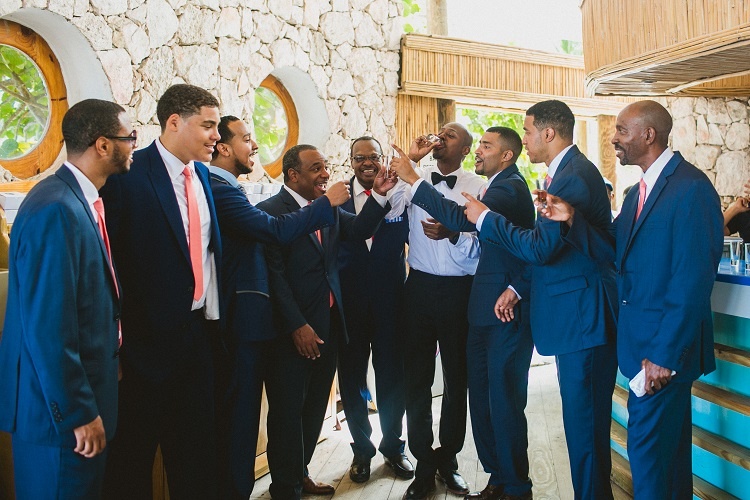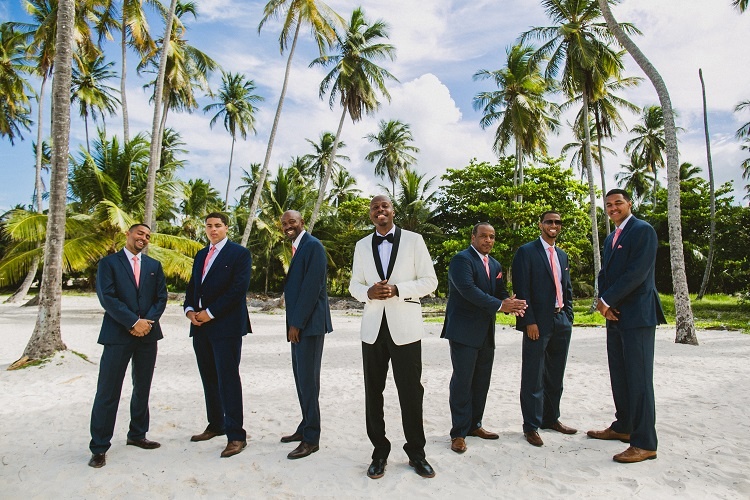 How did you personalize your wedding and ceremony?
We had many personal touches.  Each guest was given a mini beach ball upon arrival to our venue and instructed to keep it until after the ceremony.  Our friends and family threw the mini beach balls into the air (not at us) as we walked back down the aisle as husband and wife.  We did a unity sand ceremony using sand that matched our wedding colors to symbolize us joining our lives as one.  Each table for our reception was named after a place that held significance for us and our relationship.  There was a frame at each table with details on the location, a map, and why it was special to us on our journey as a couple. Edwin also made me a beautiful personalized book "The story of our love" as my wedding gift that had all the things he loves about me.  I gifted him a personalized watch box with a brand new watch that he had been eyeing for years and never purchased.  We also honored our close family members that have passed with a collage frame on our welcome table that said "Share a toast with…" and had all of their pictures.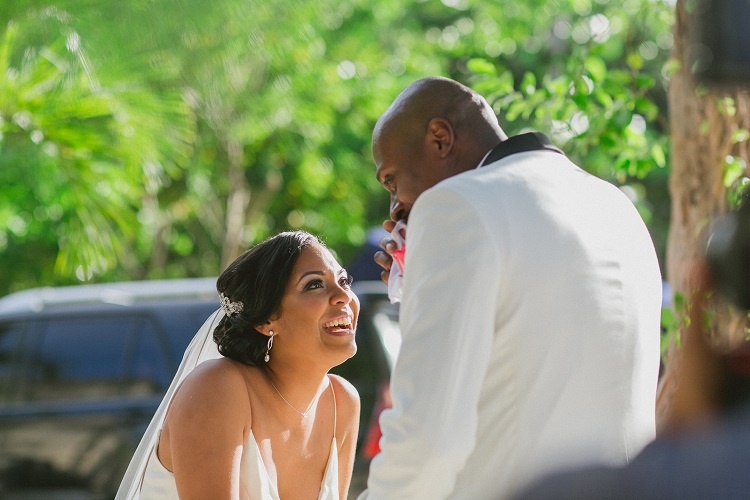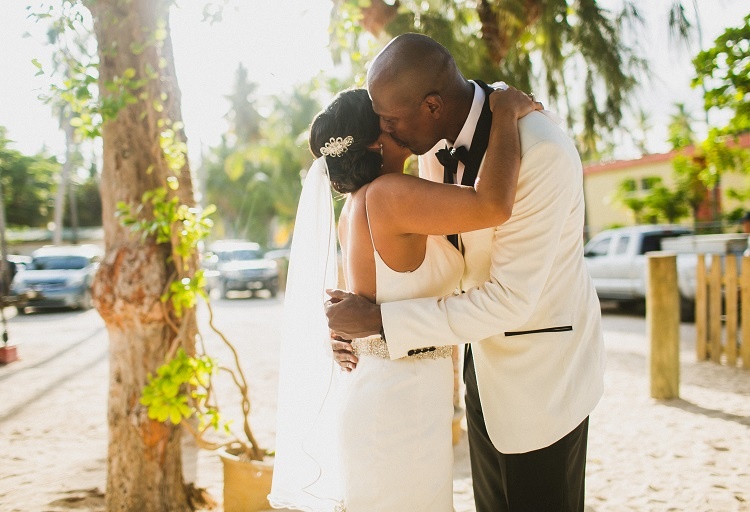 ---
Need more destination wedding inspiration? Visit our website & Pinterest!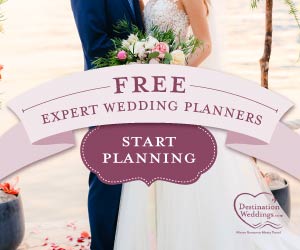 RELATED: Weddings in Punta Cana, Dominican Republic
---
The funniest or most unusual moment was when….
We handwrote our own vows in personalized vow books.  Needless to say, the vows were super emotional and everyone was crying as we read them.  Edwin provided some comedic relief by including that he would always share his French Fries with me for as long as we both lived.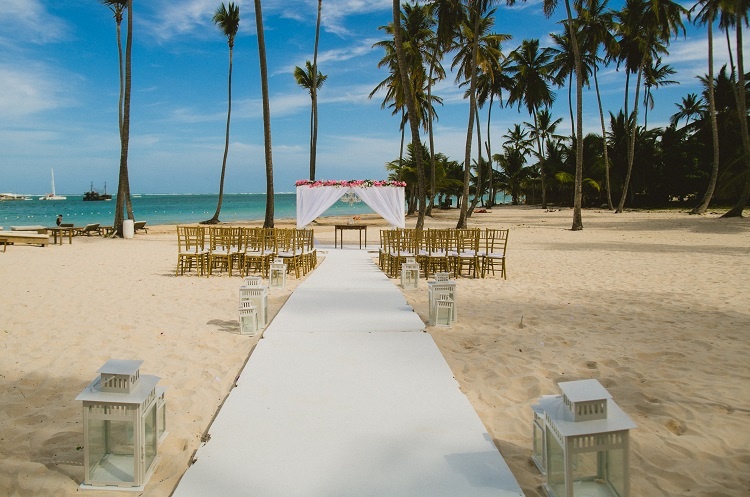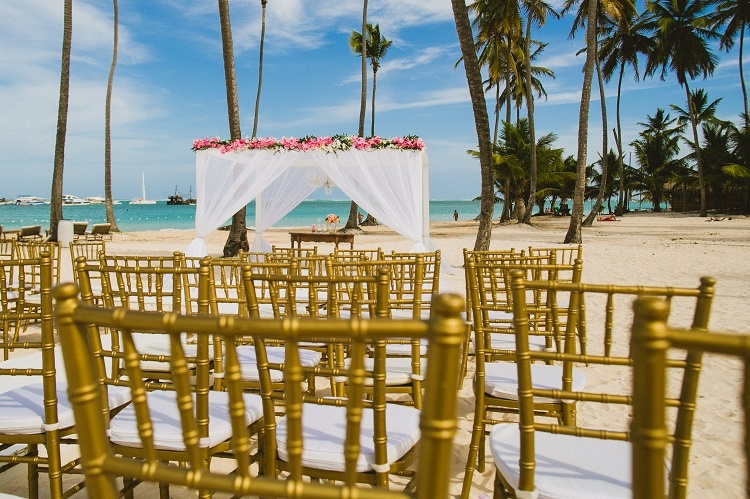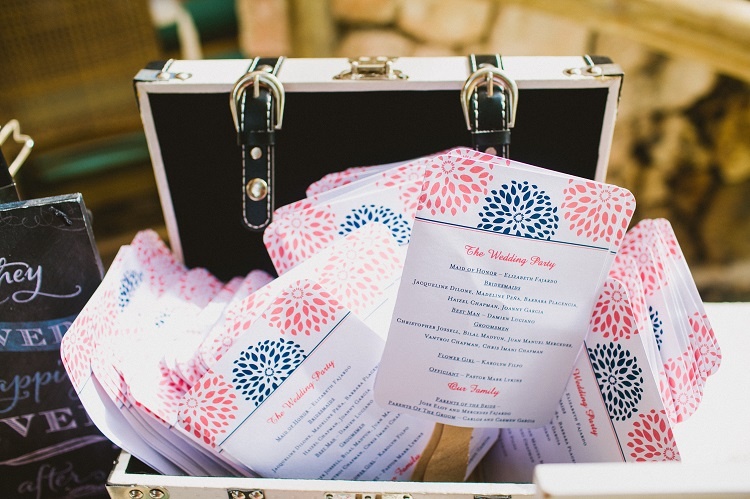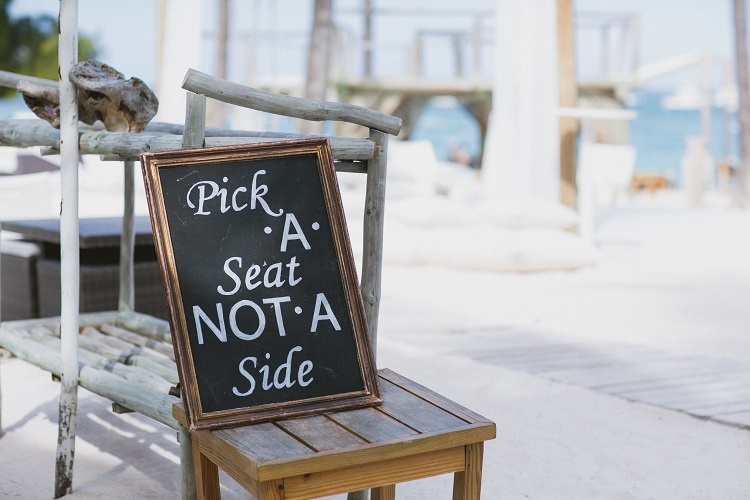 The most memorable moment was when….
Our first dance as husband and wife.  We did a three song medley of "Never Felt This Way" by Alicia Keys, "Mi Corazoncito" by Aventura and "Poision" by Bell Biv DeVoe.  No one knew that we had choreographed moves and that we were mixing different songs.  It was the perfect mix of emotion, Dominican culture, and fun! The first dance ended with cold fire sparklers illuminating the dance floor and our guests were wowed!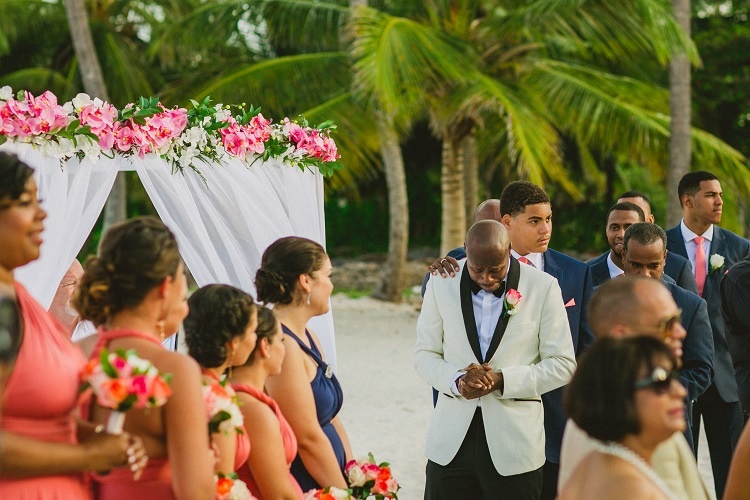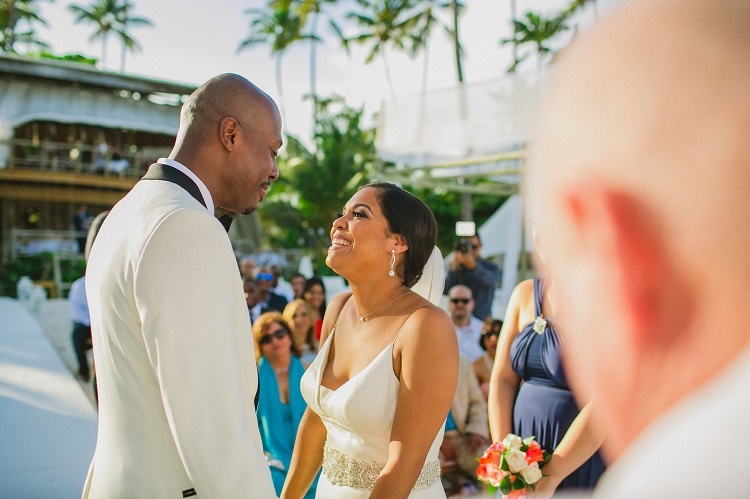 Three words that sum up your destination wedding experience are:
Emotional! Amazing! Perfect!
Besides the wedding itself, what was your favorite part of your trip? Did you do any activities with your guests?
Yes! We went on an afternoon booze cruise on a huge catamaran.  It took us around the island and to a natural pool where we were able to swim comfortably in the ocean.  The crew and DJ were amazing and we had so much fun!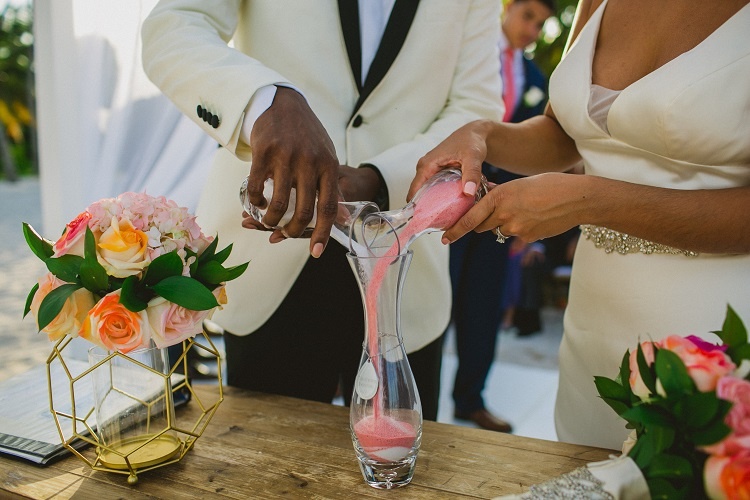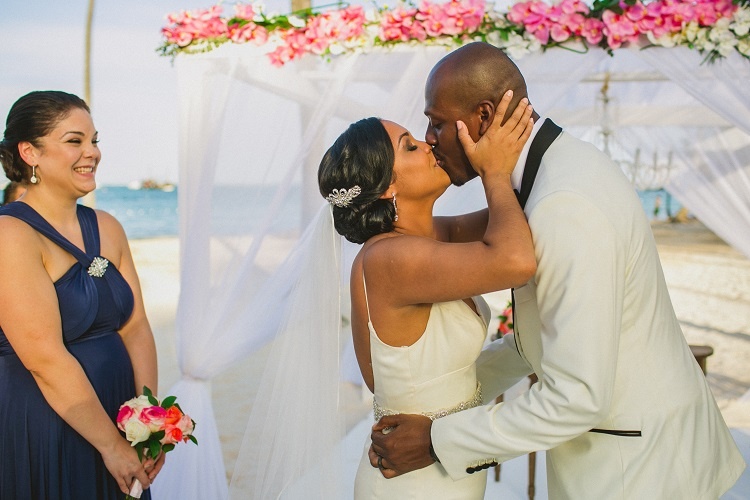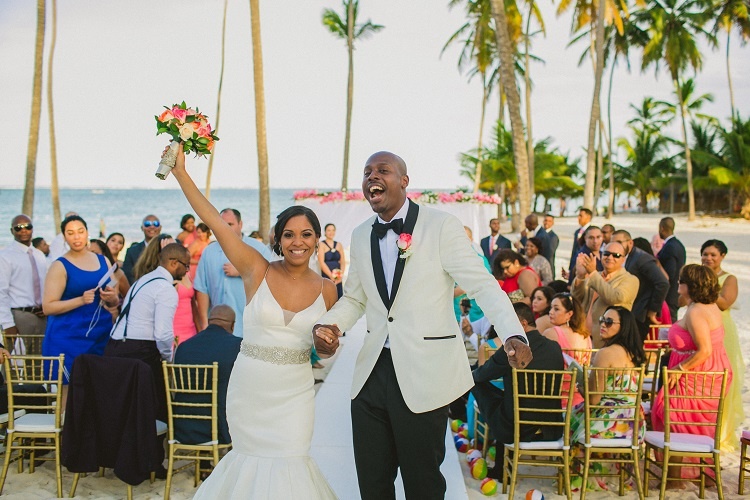 If you could travel anywhere for your one-year anniversary, it would be:
Greece! Neither one of us has ever been and it looks so beautiful and romantic.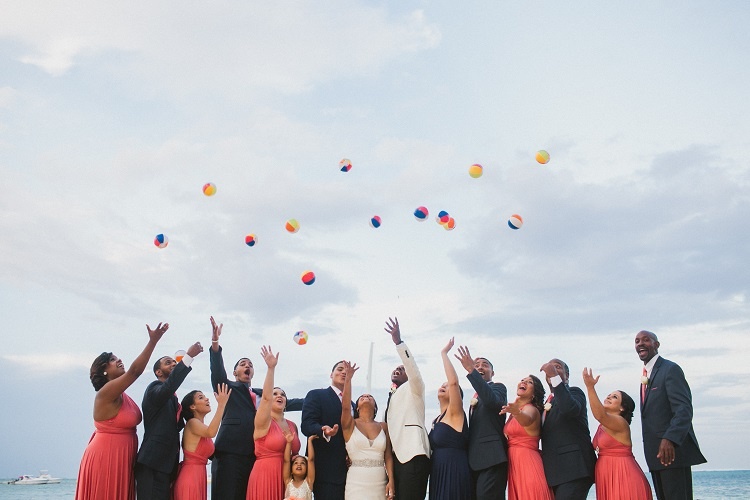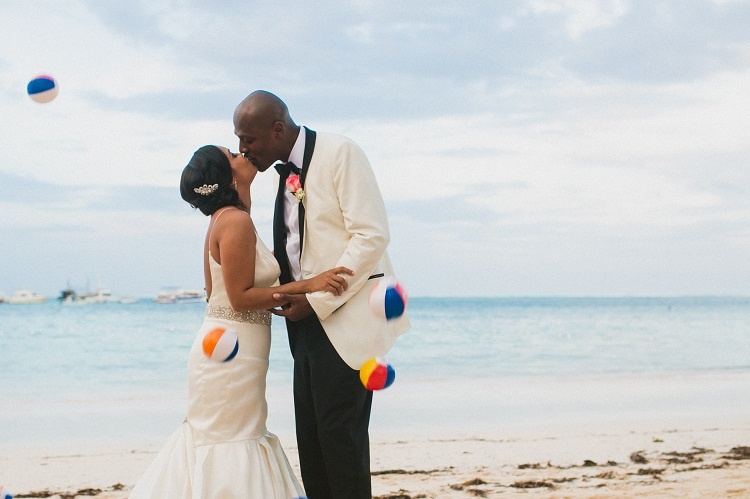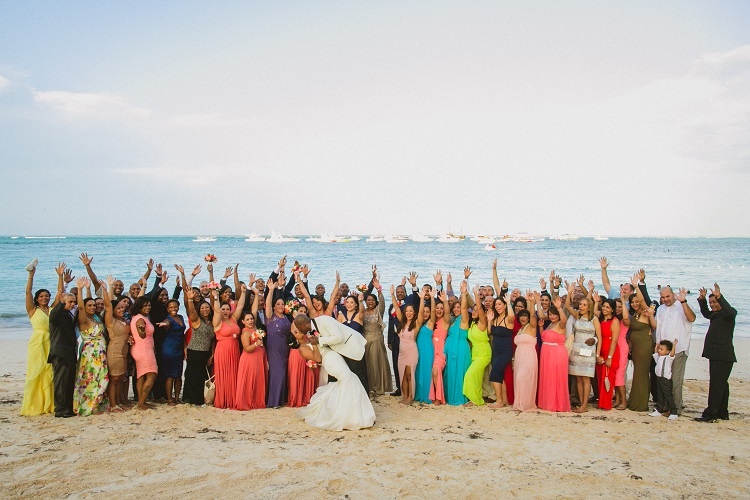 Your biggest piece of advice to couples planning a destination wedding would be:
Stay organized and on top of your guests! Everything will depend on the number of guests who attend so send save the dates with details early on to give your guests adequate time to plan!
Feeling inspired? Get your FREE quote now! >>
Take a look at more of Melissa & Edwin's reception in Punta Cana: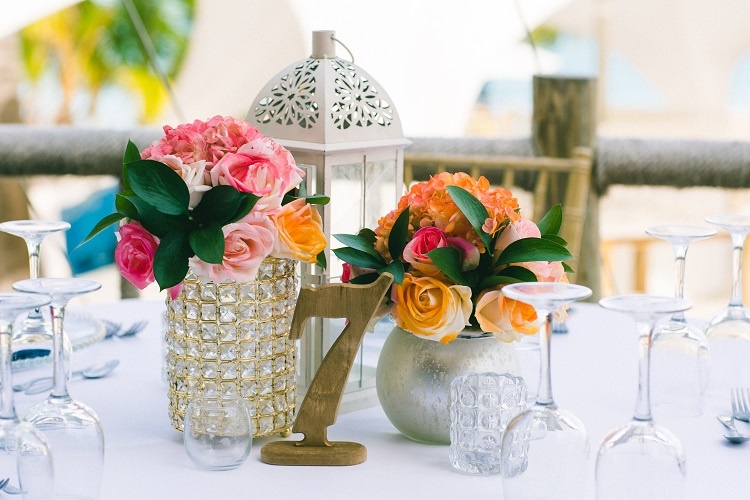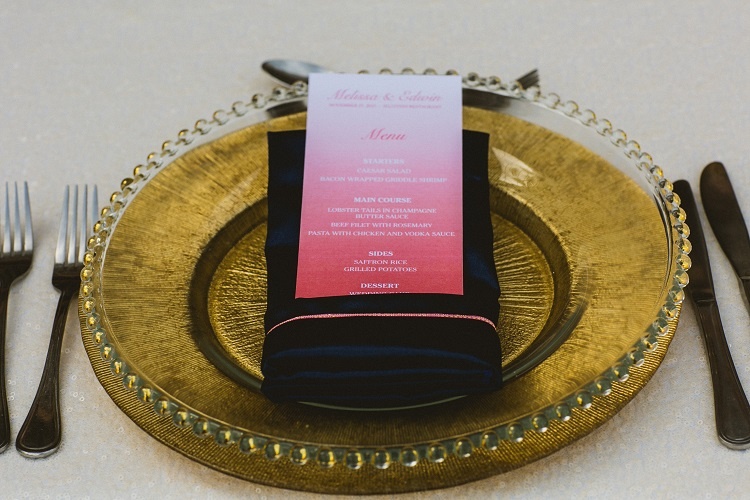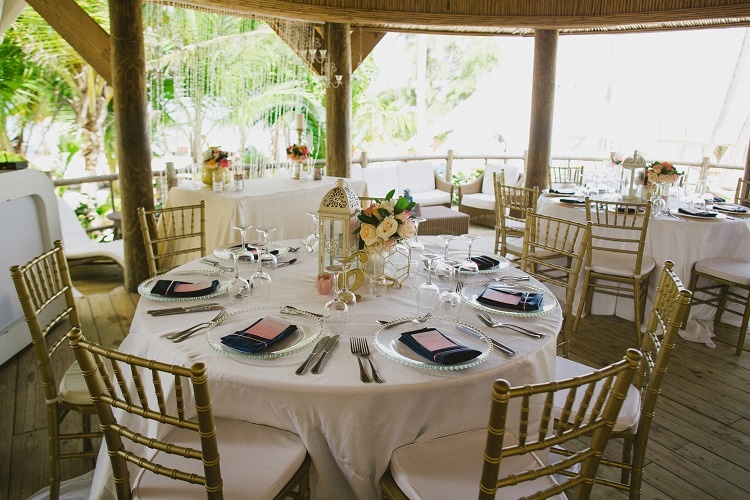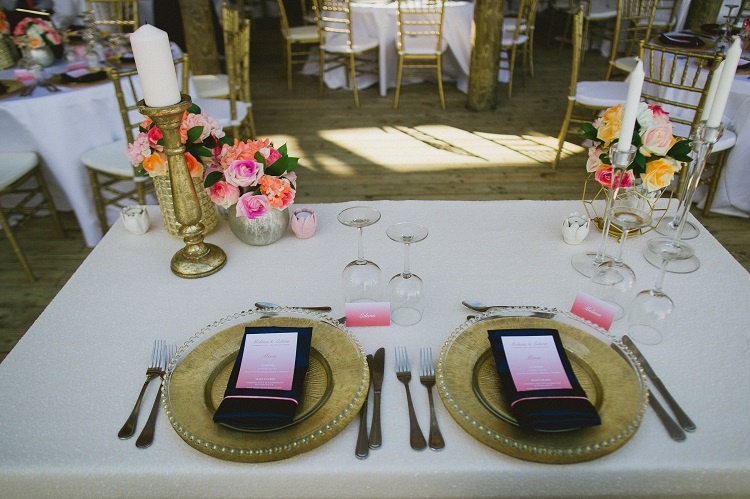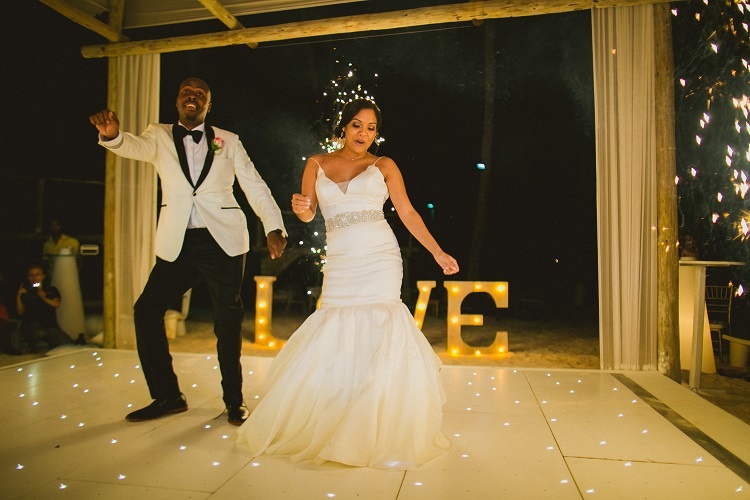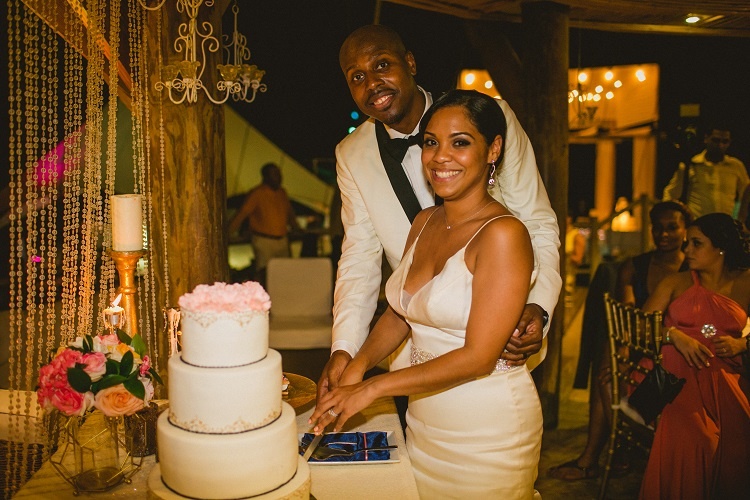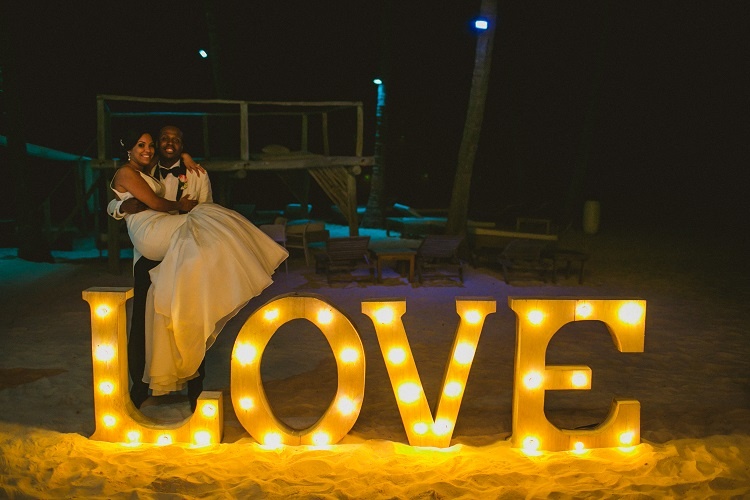 Click here to start planning your very own destination wedding >>