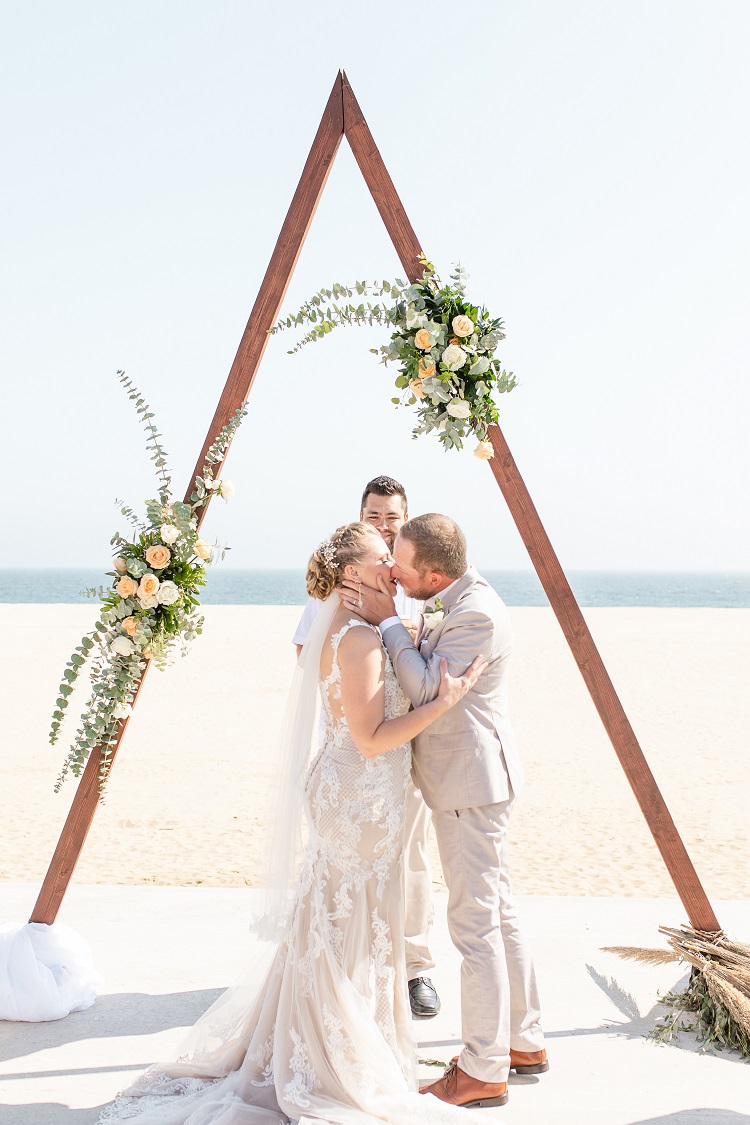 Tucked away on the shores of Cabo San Lucas was the most perfect location for Chelsea & Derek's destination wedding.  They created a gorgeous aesthetic by incorporating coral details, desert elements, and plenty of greenery. Chelsea had always envisioned a  bohemian-themed wedding that was light, airy, and of course, timeless. Luckily, Nobu Hotel Los Cabos was the perfect location for this as it incorporated both architectural elegance and the natural elements of Mexico.
Chelsea and Derek first met almost 10 years ago when they were introduced by various coworkers during work happy hours. Derek believes they must've known each other for much longer as they both attended the same college. He insists that they must have crossed paths at some point! Either way, once they became close friends they couldn't help but fall in love with each other.
The two did not always know that they wanted a destination wedding. It wasn't until a vacation they took to Cabo San Lucas in 2016 that basically made the decision for them. They instantly fell in love with the food, city, and atmosphere, and just knew that's where they had to get married.
Chelsea and Derek ended up at Nobu Hotel Los Cabos by what we could generously describe as "fate." The couple had originally wanted to tie the knot at Hard Rock Los Cabos, but due to the availability of the hotel, they made the switch to Nobu. In the beginning, they were nervous and a bit unsure of what to expect, but the resort provided an amazing experience they couldn't have predicted. They gushed that it was "absolutely perfect!"
Their destination wedding was filled with moments and experiences that they will remember forever. Chelsea and Derek were so happy to see all of their guests connect and form lifelong bonds. They shared plenty of laughs during Chelsea's bachelorette celebration by the pool where everyone sported some custom made tattoos of Derek's face –  including the Father of the Bride!
While in Cabo, Chelsea and Derek were able to venture off resort property for their rehearsal dinner. For this special event, they were able to dine at Sunset Mona Lisa. This was a truly sentimental experience for them as they had fallen in love with this place back in 2016 and now they were able to share with all of their closest friends and family.
By booking a destination wedding, Chelsea and Derek were able to create a once in a lifetime experience that meant the world to them and their guests. They are confident that they made the right decision choosing to get married in Cabo San Lucas and they want other couples to know how great of an option it is to get married abroad. Their biggest piece of advice would be to set your expectations early and clearly communicate them. Create vision boards and a clear budget that you can stick to. They also recommend booking at an all-inclusive resort for couples are looking to save money and keep the guest count to the wedding package specifications.
Most importantly, they advise destination wedding couples to take a few deep breaths upon arrival and really just enjoy the experience from beginning to end.
Chelsea and Derek really created the wedding of their dreams that they could only describe as magical, beautiful, and perfect. The two can't wait to return to Cabo for many anniversaries to come.  We wish them all the best for a marriage that is just as beautiful and perfect as their destination wedding experience.
Scroll down to take a peek into their special day and to get some serious desert wedding theme inspiration!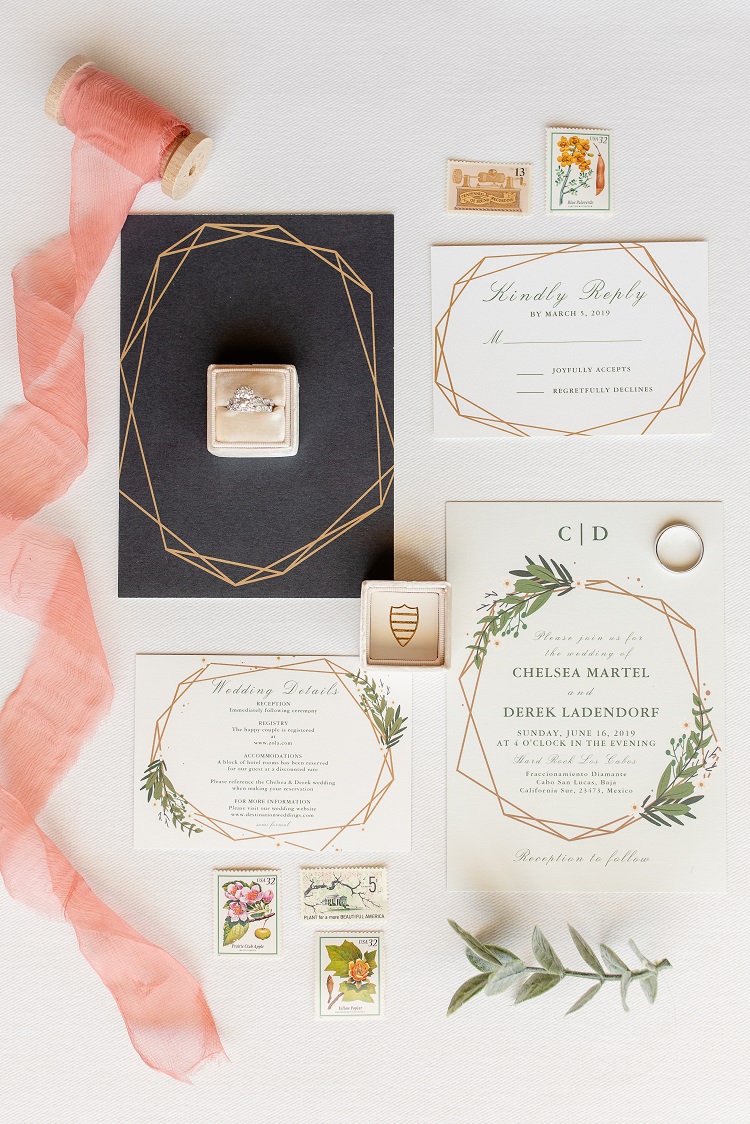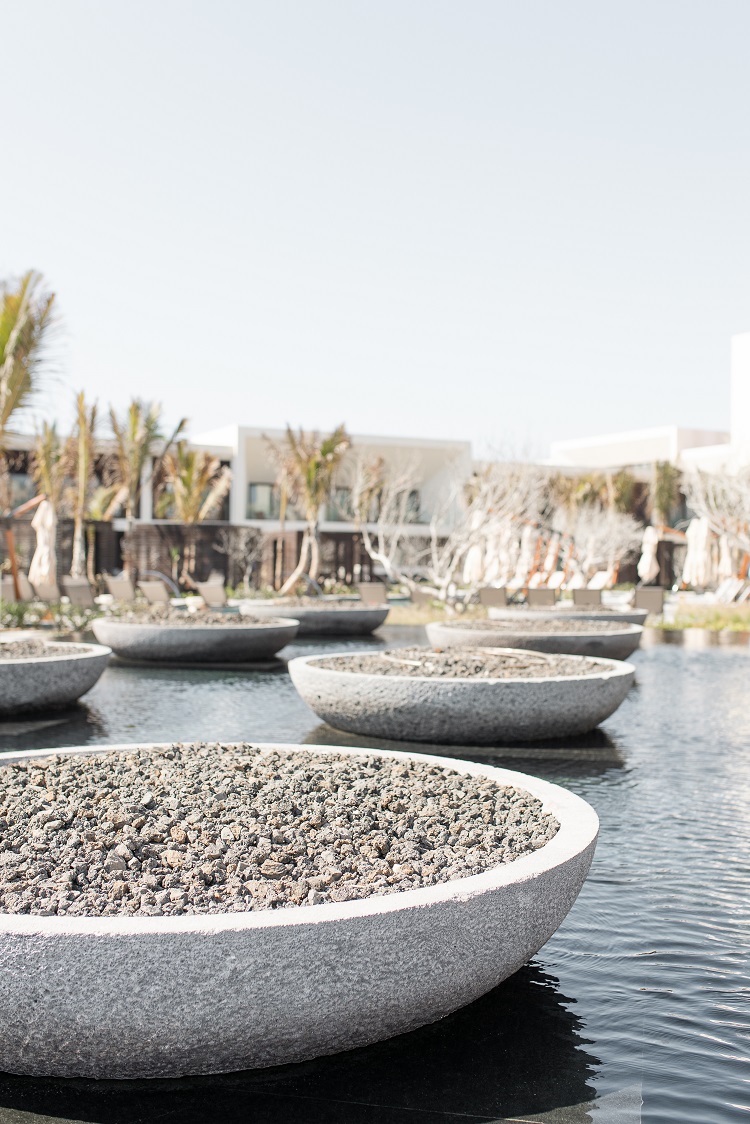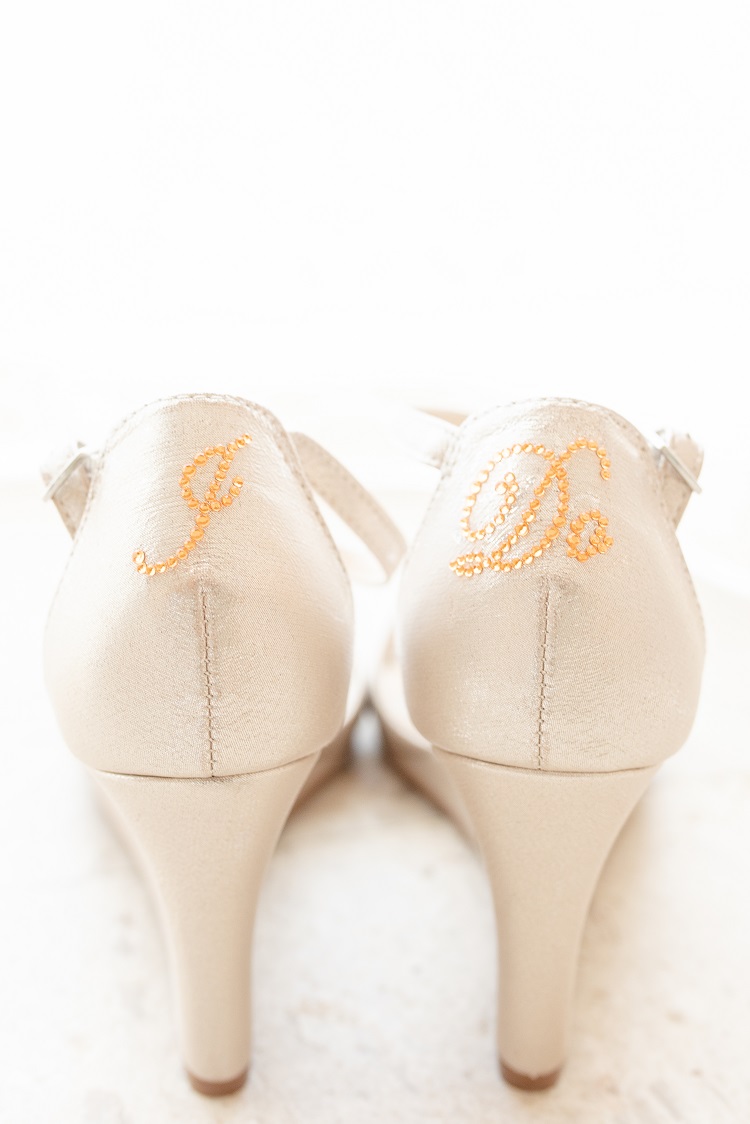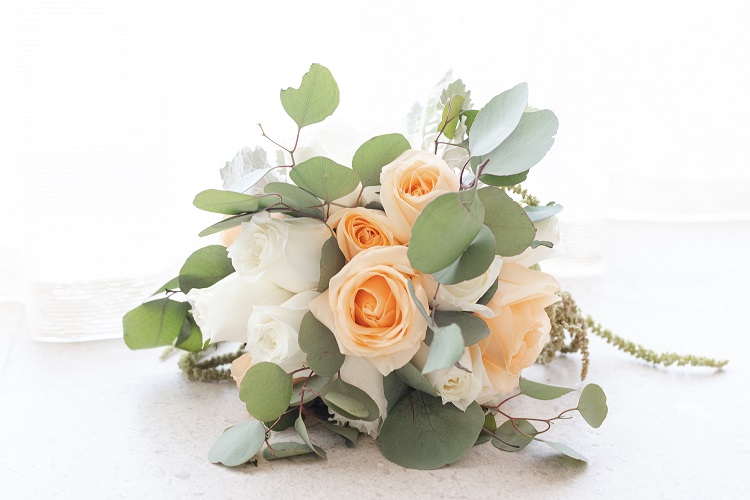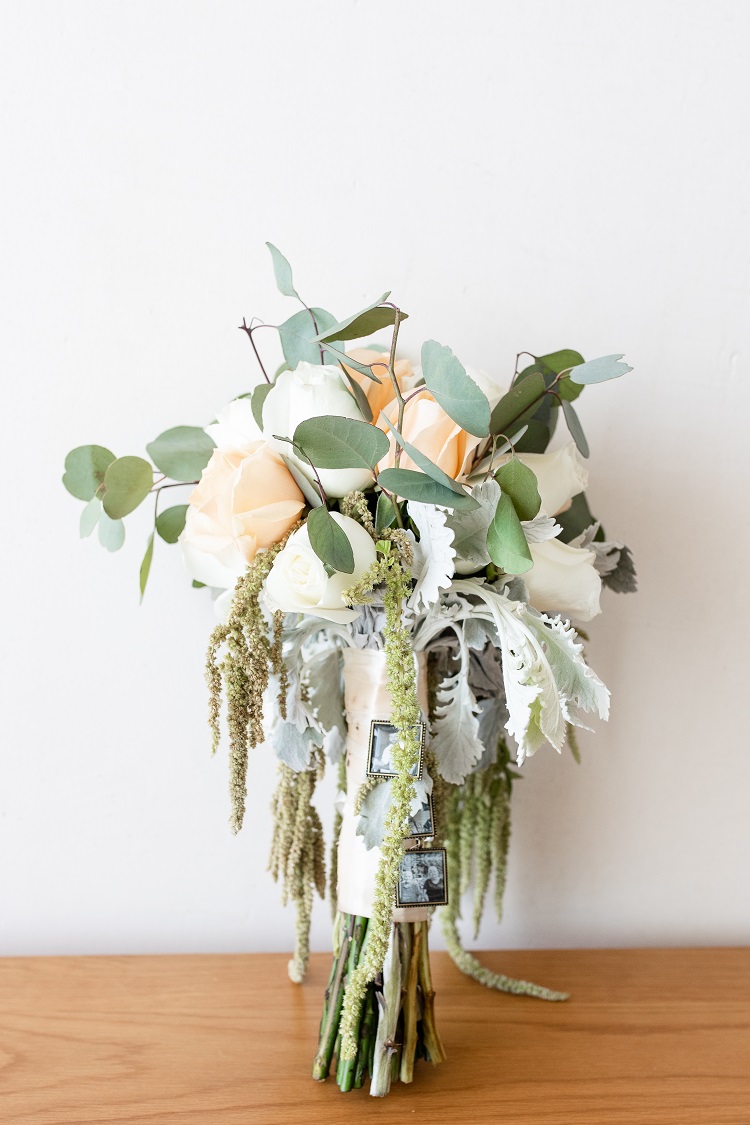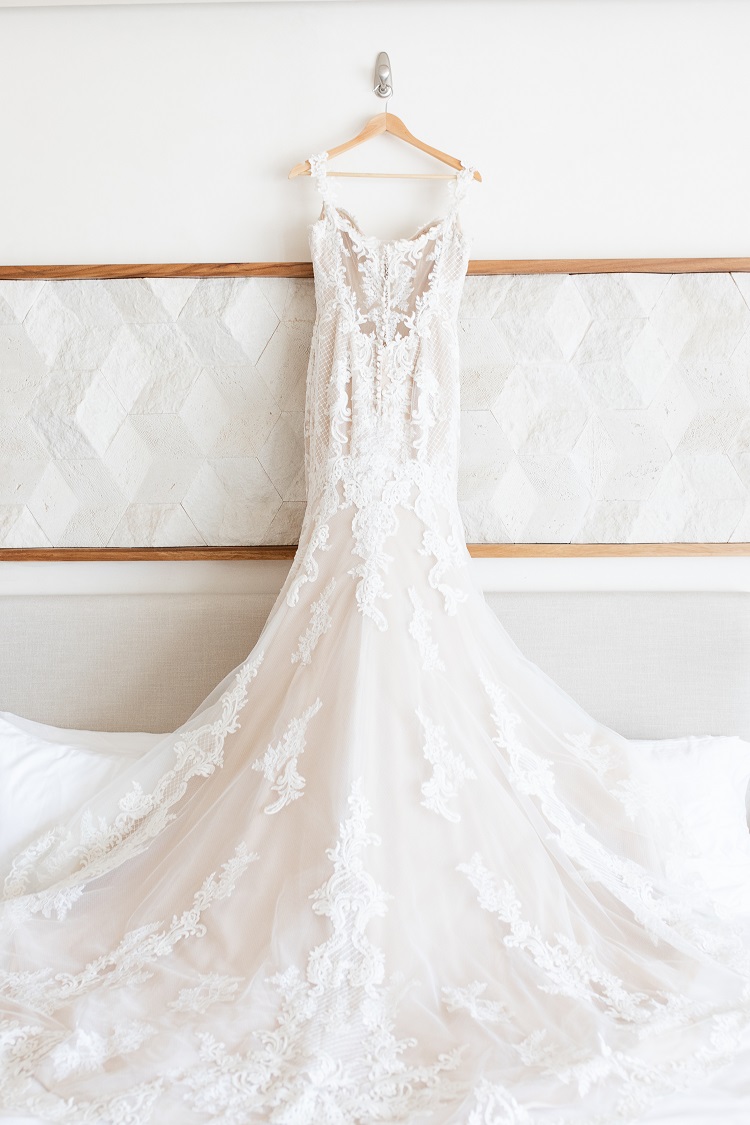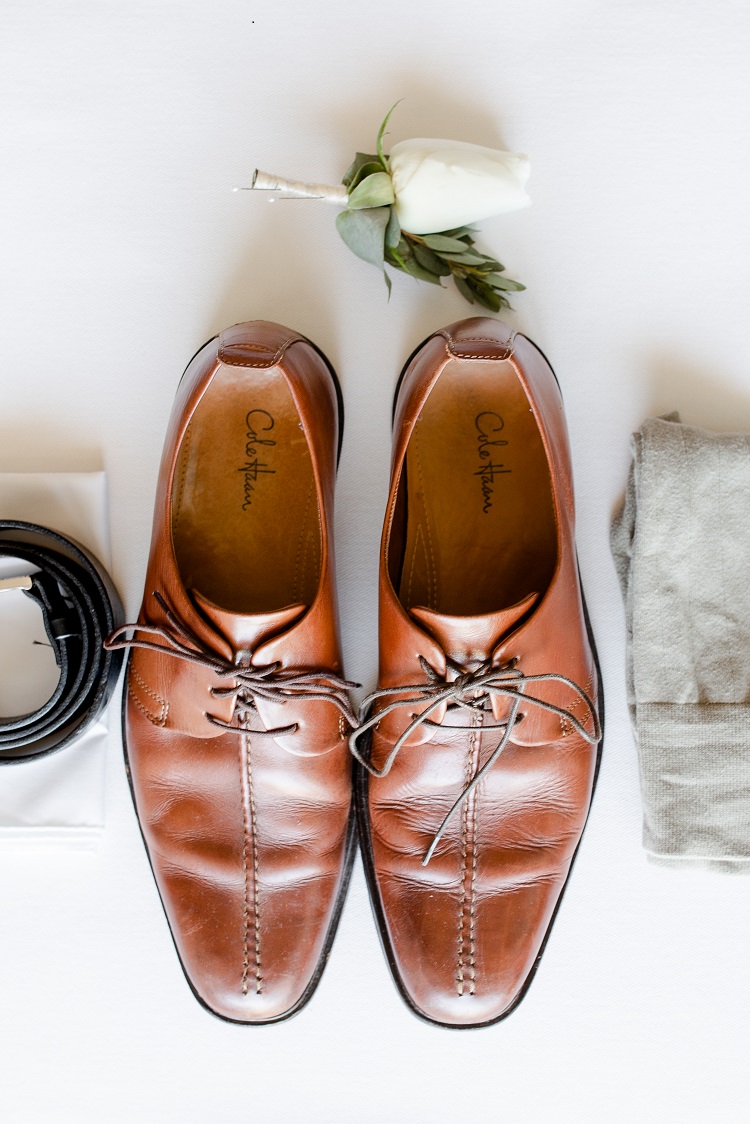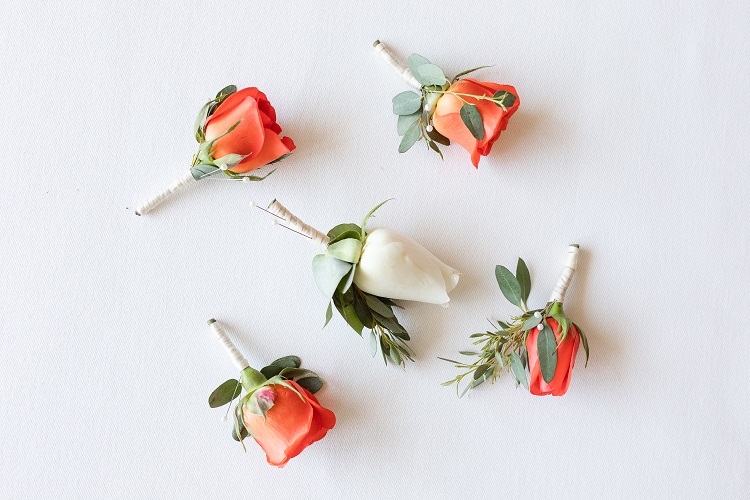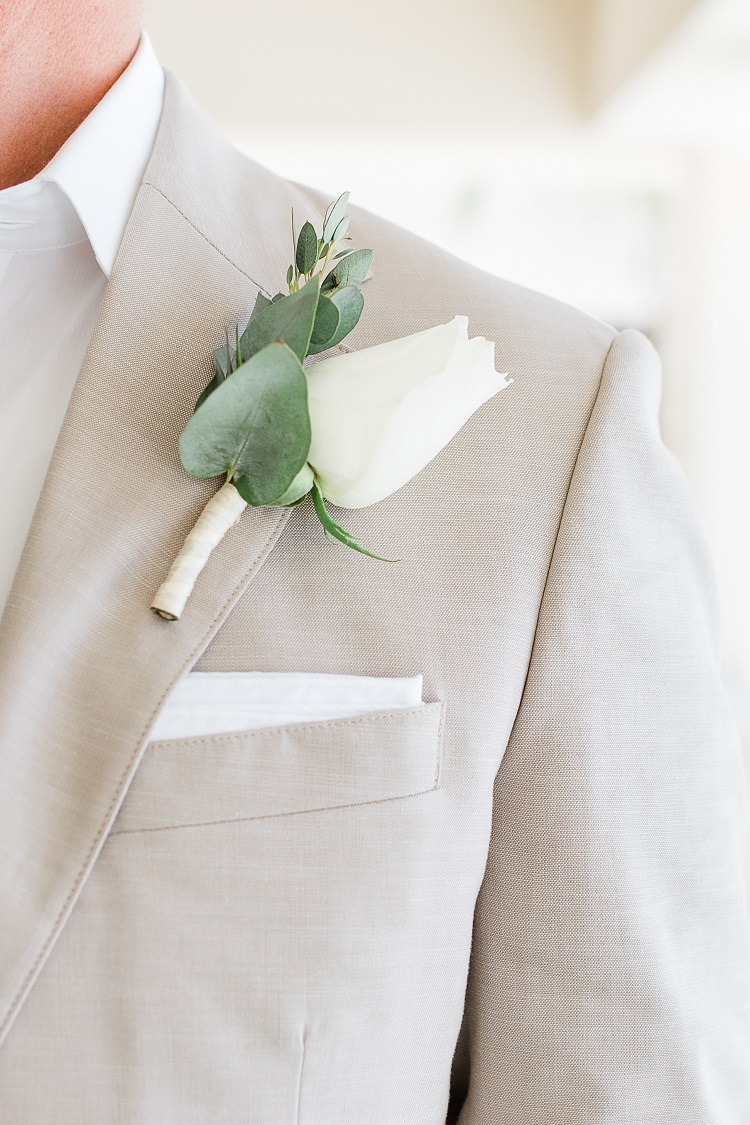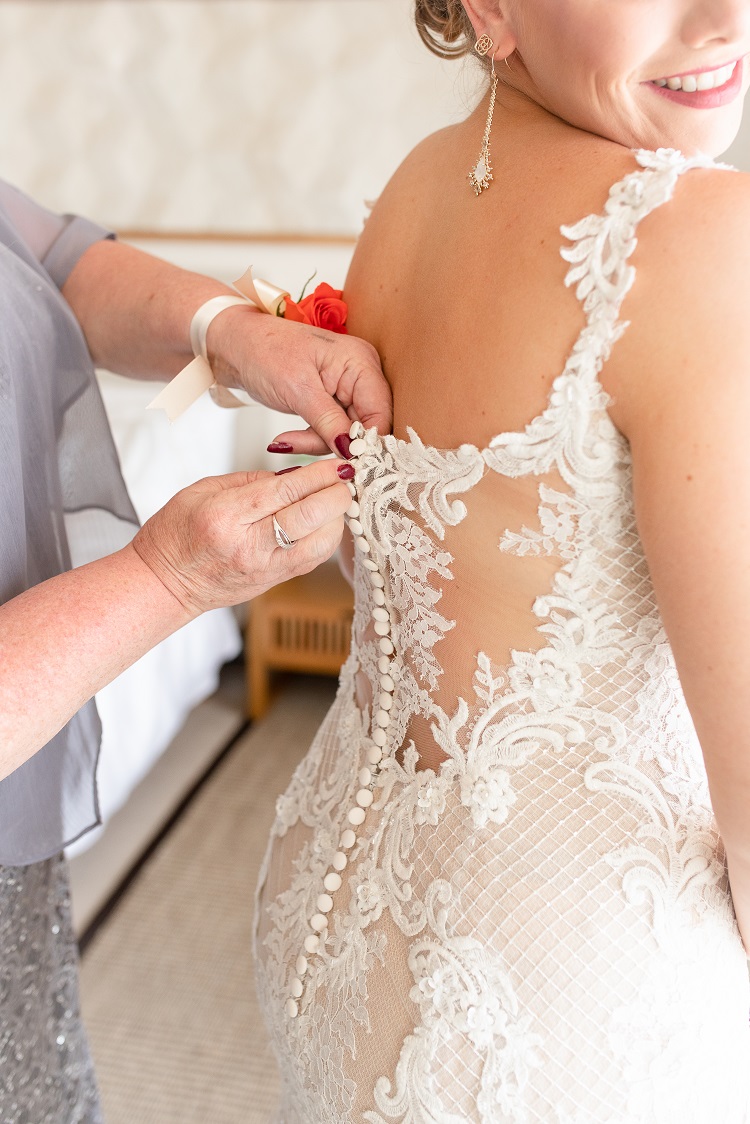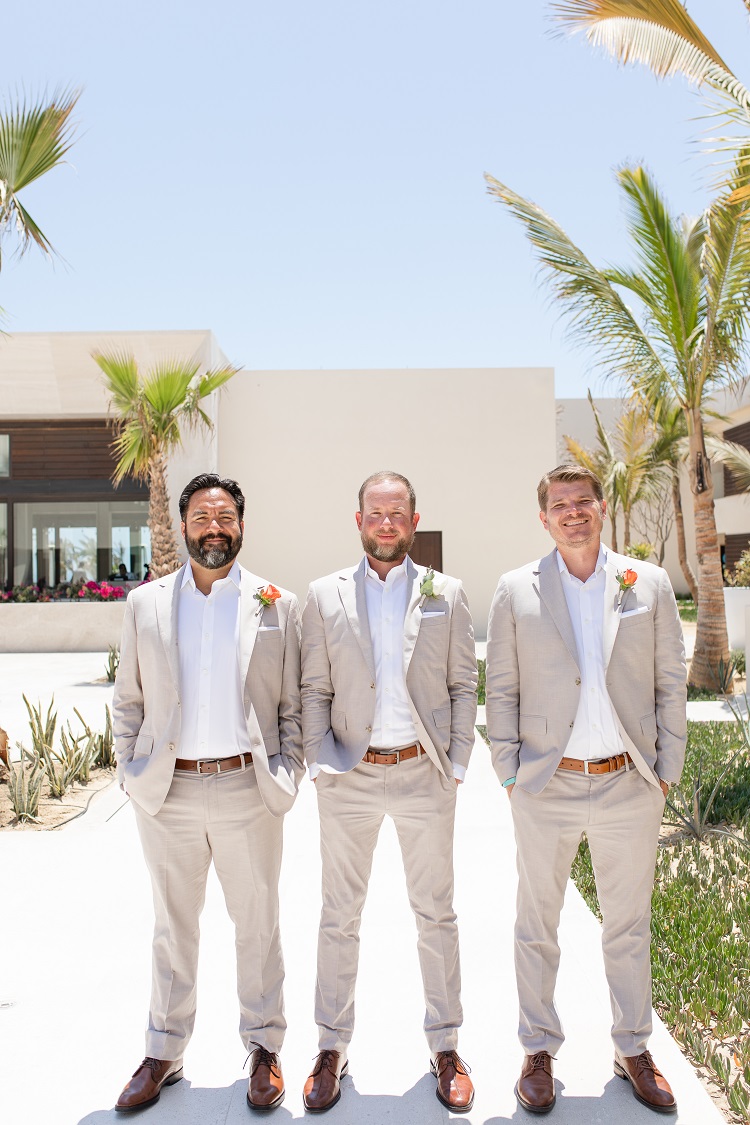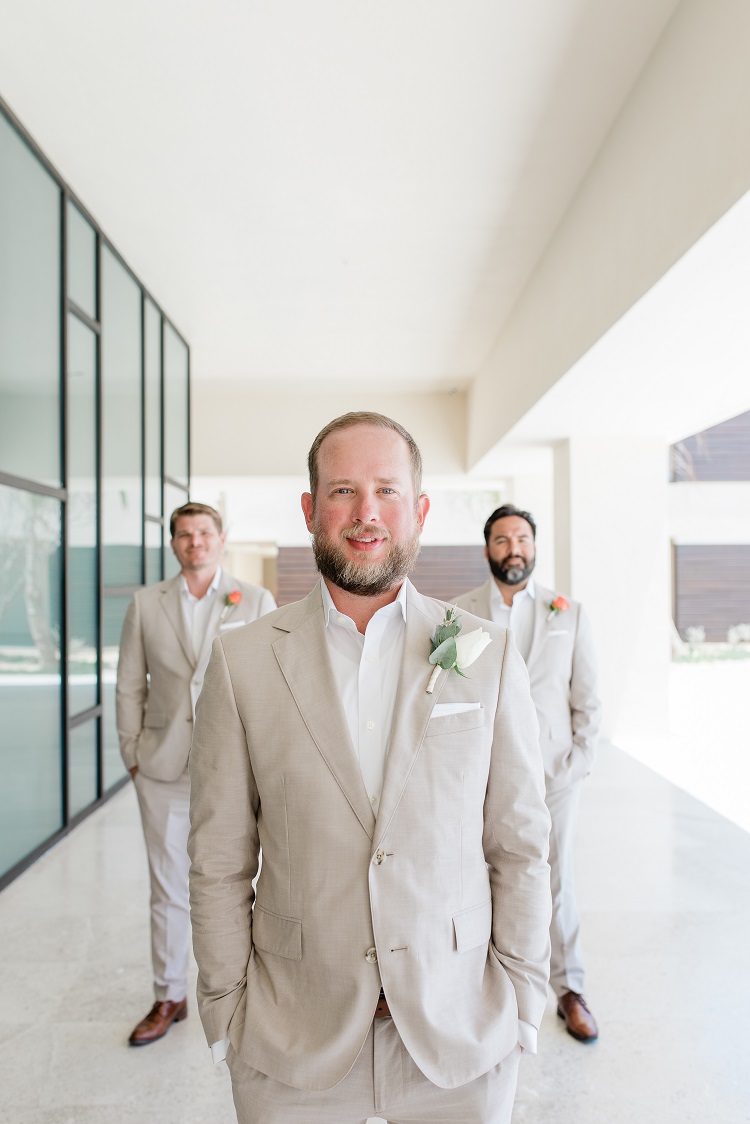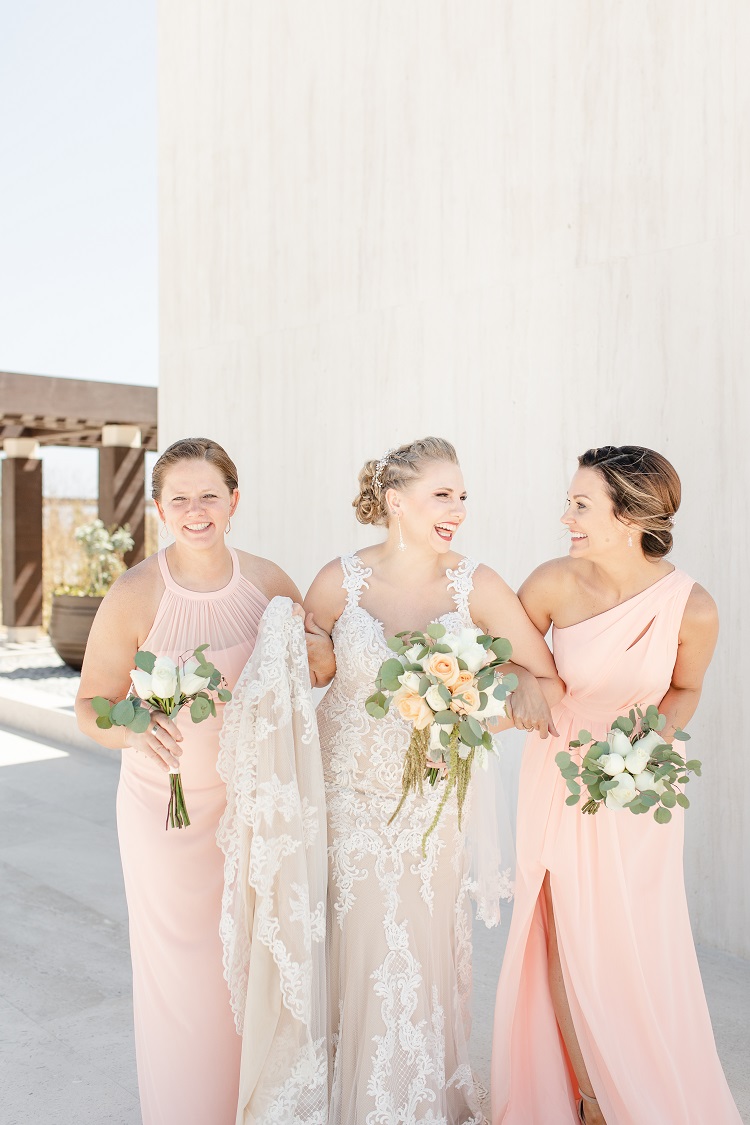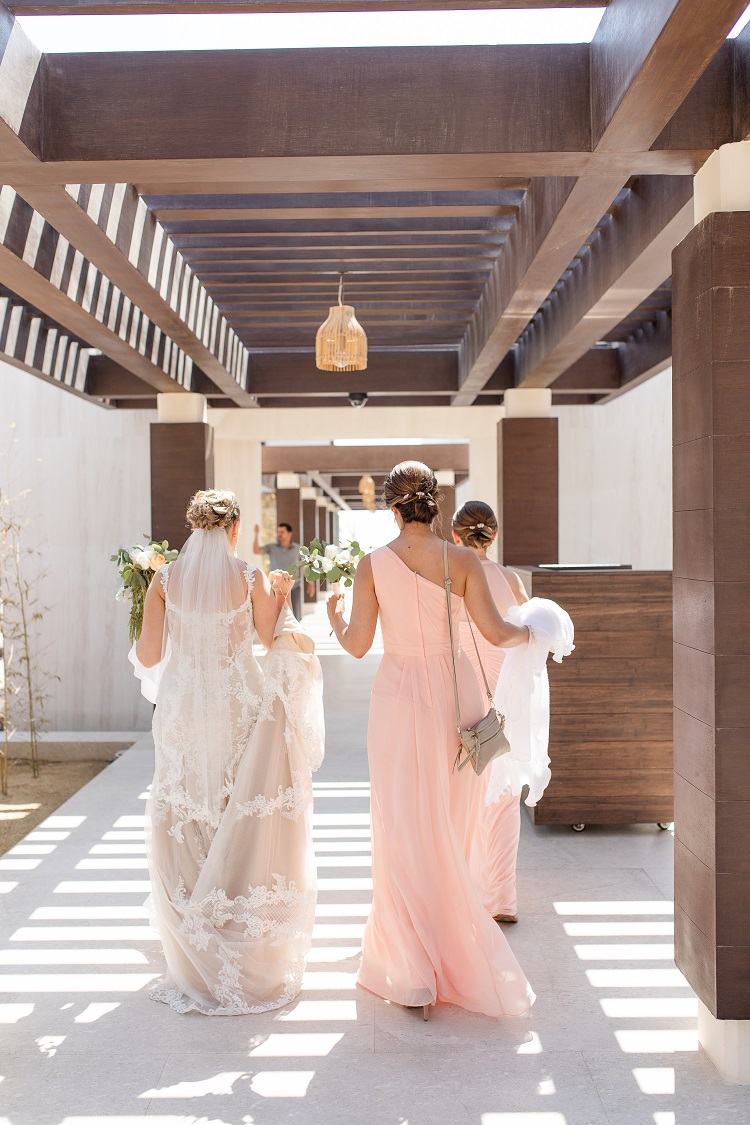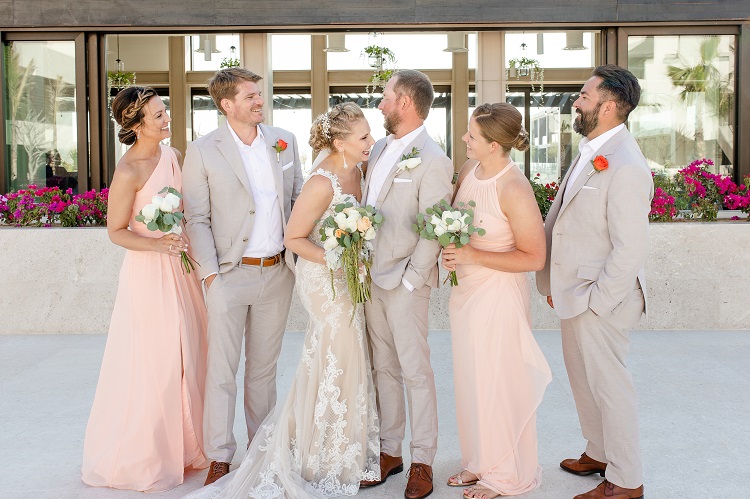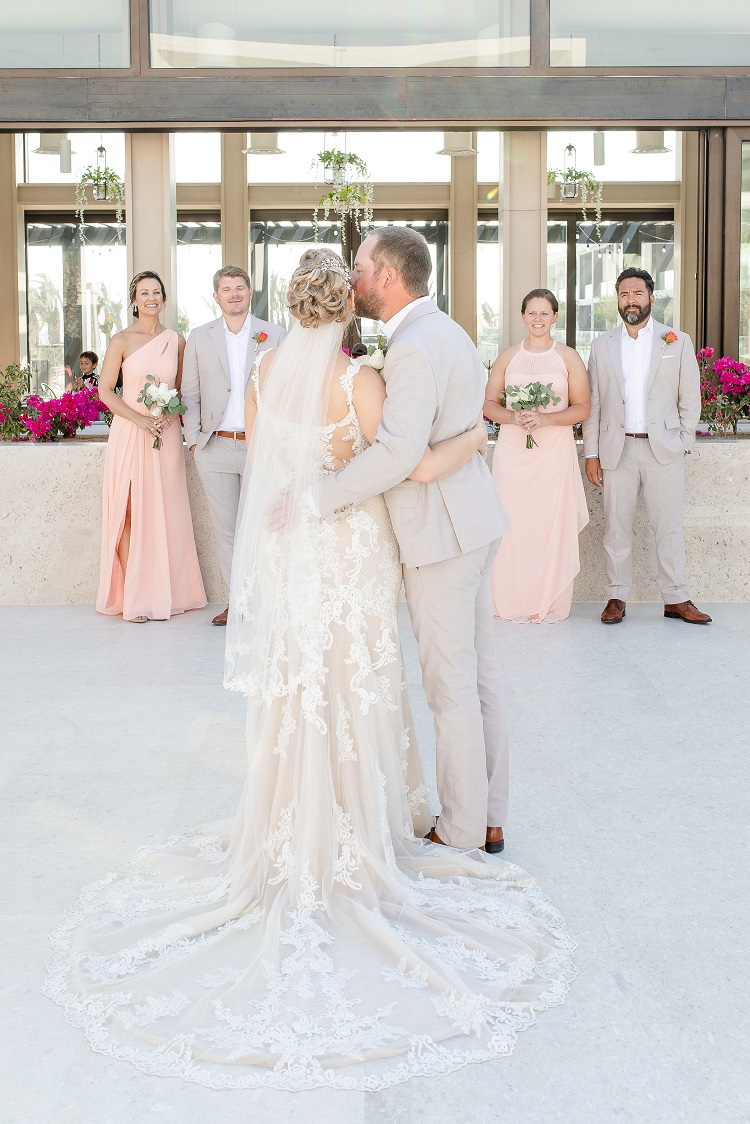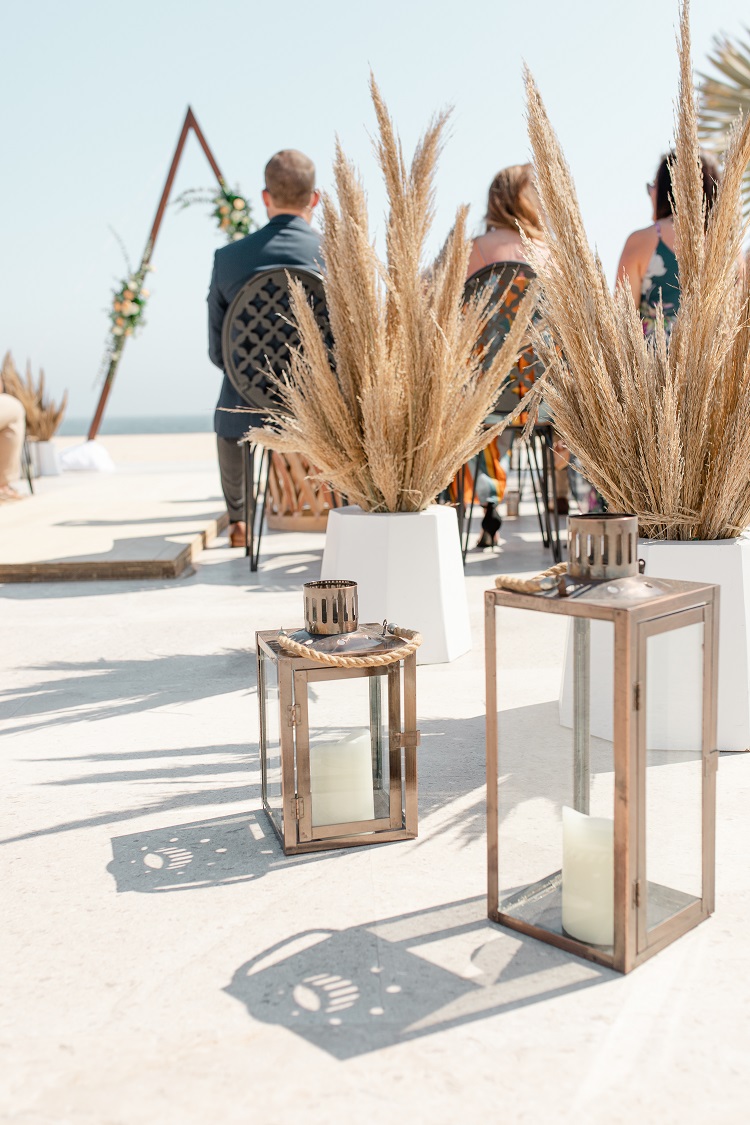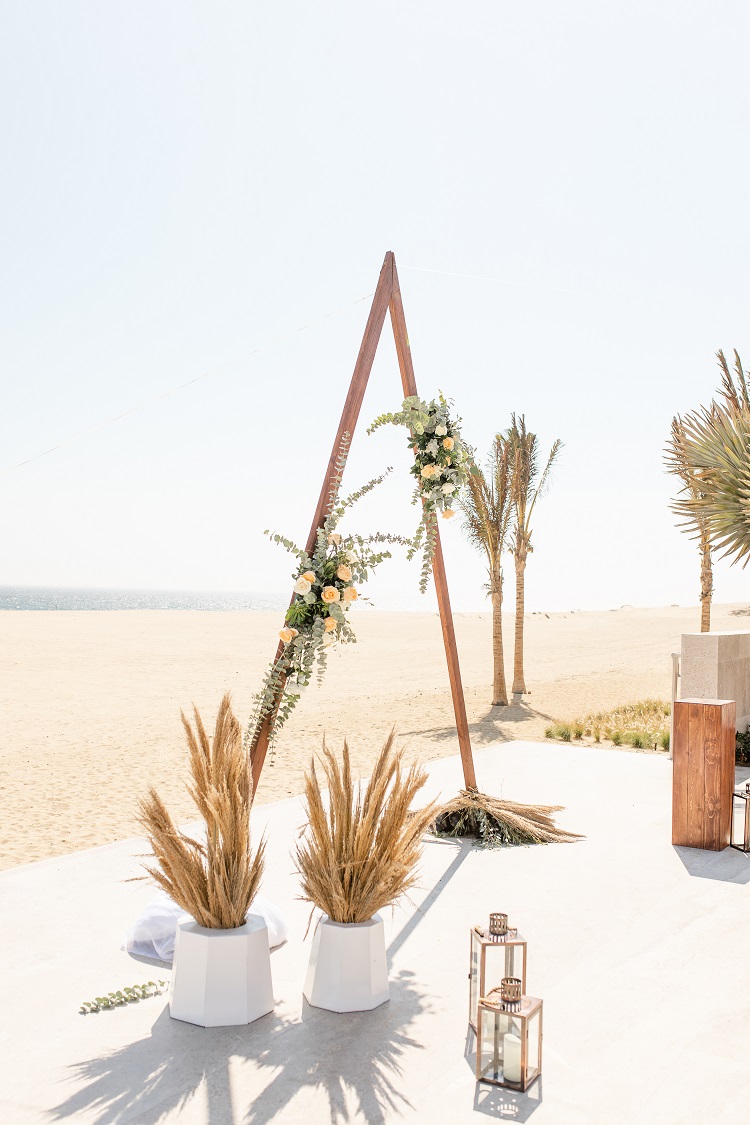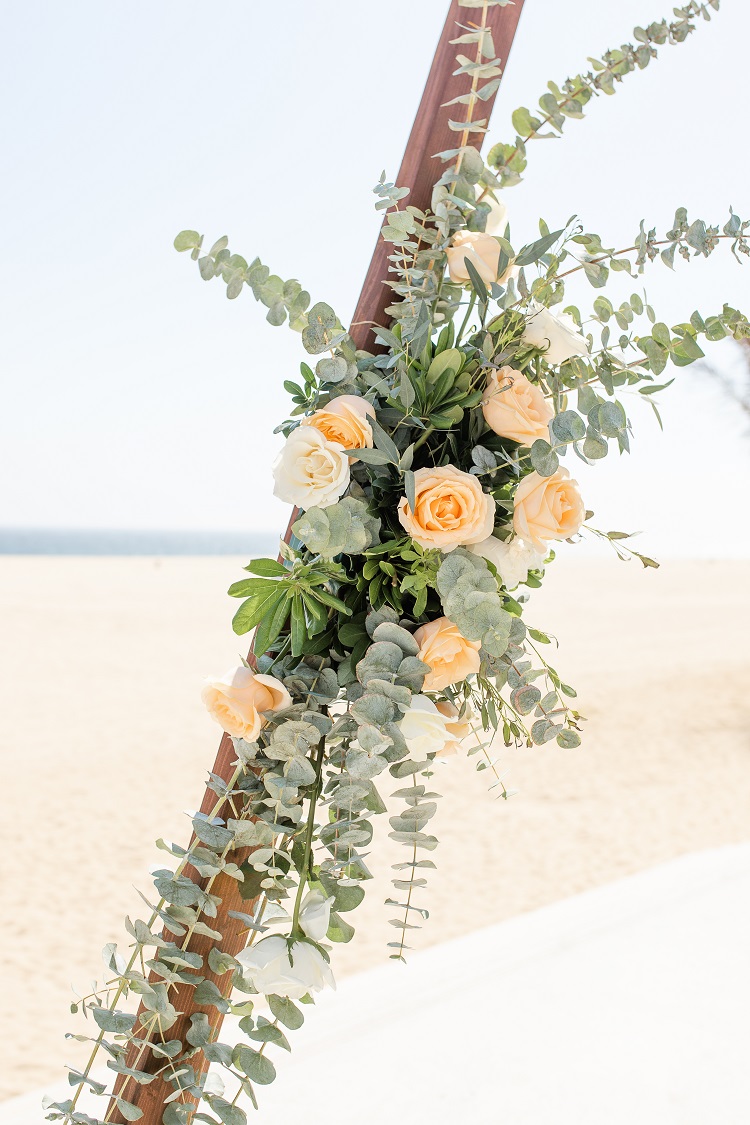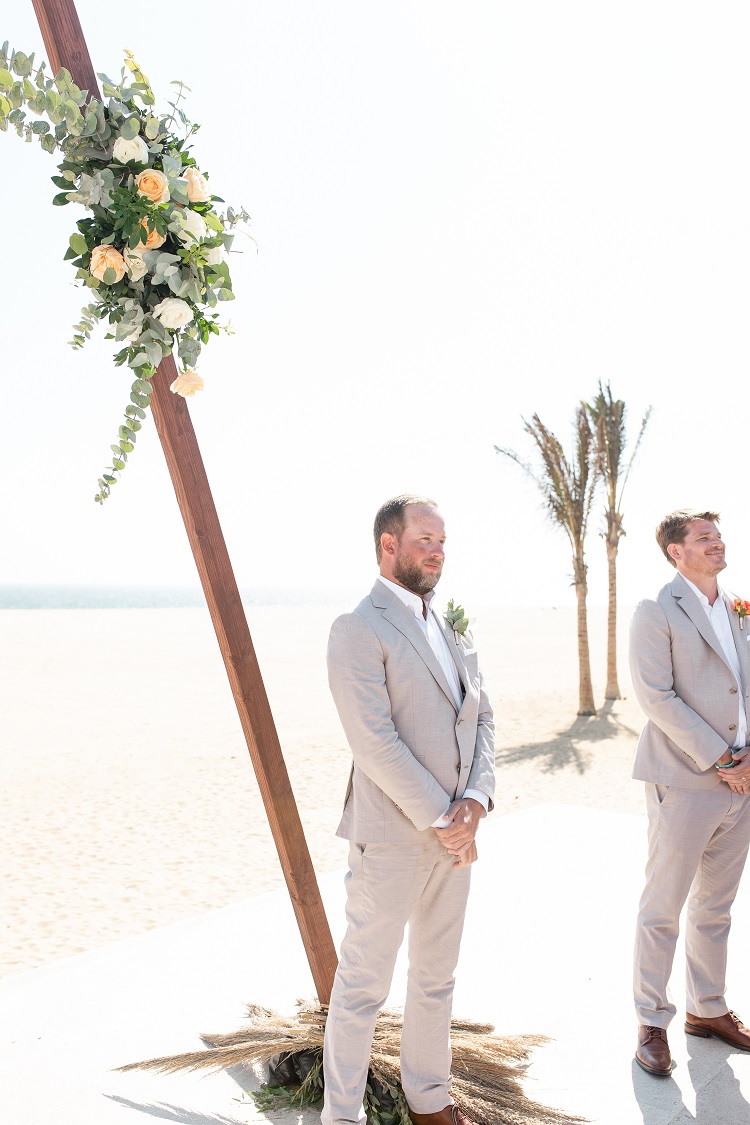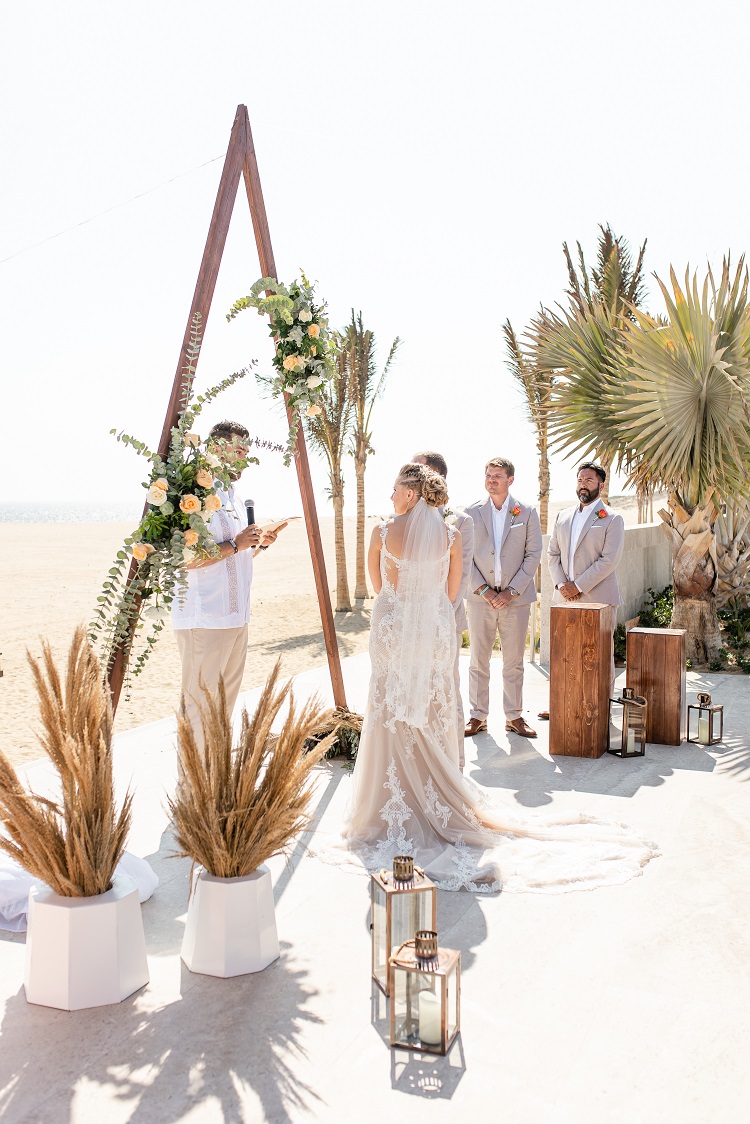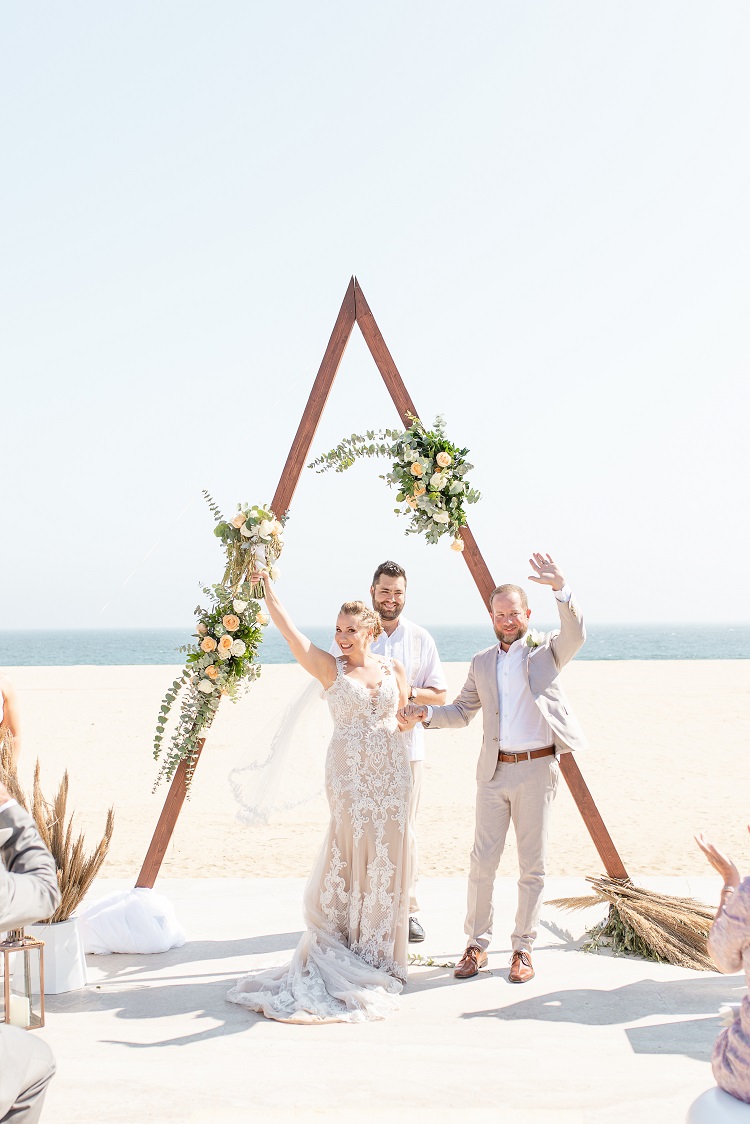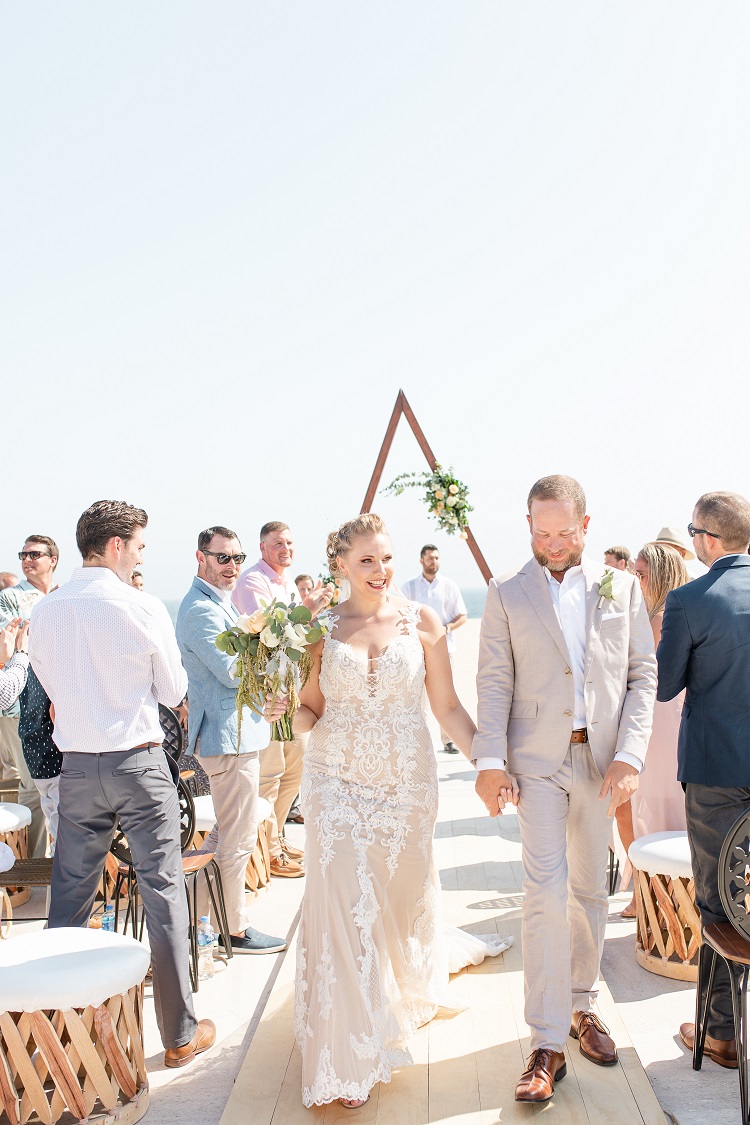 ---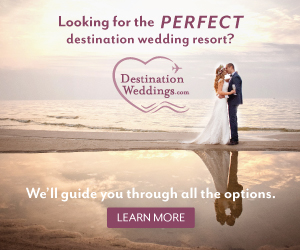 RELATED: Destination Wedding Weekend Itinerary 
---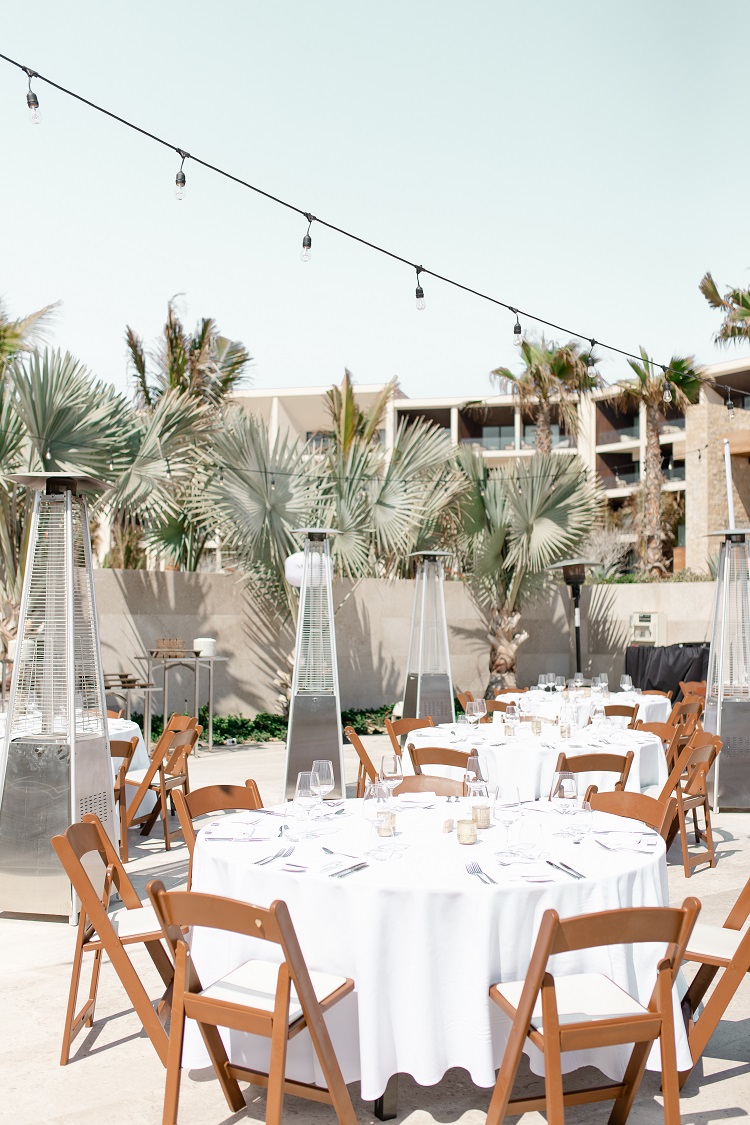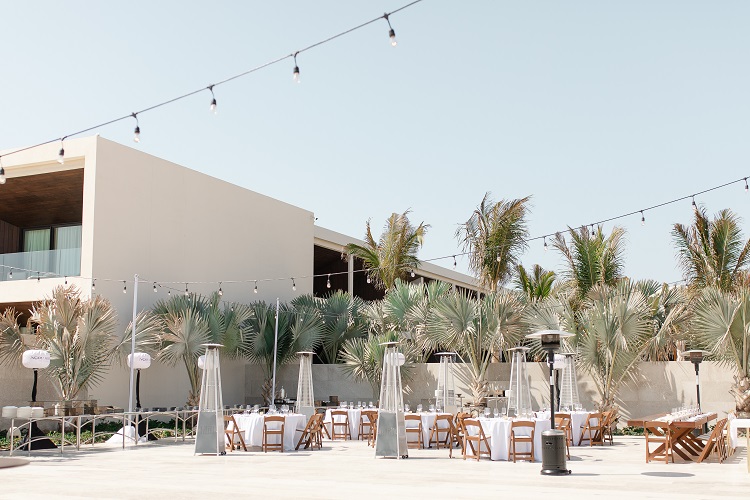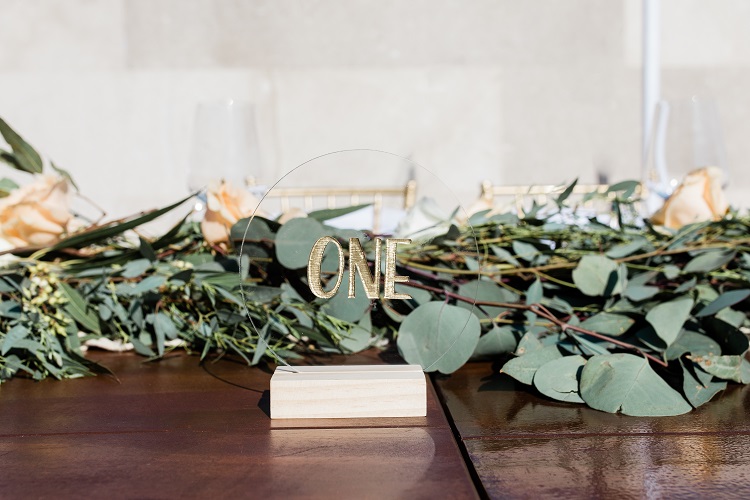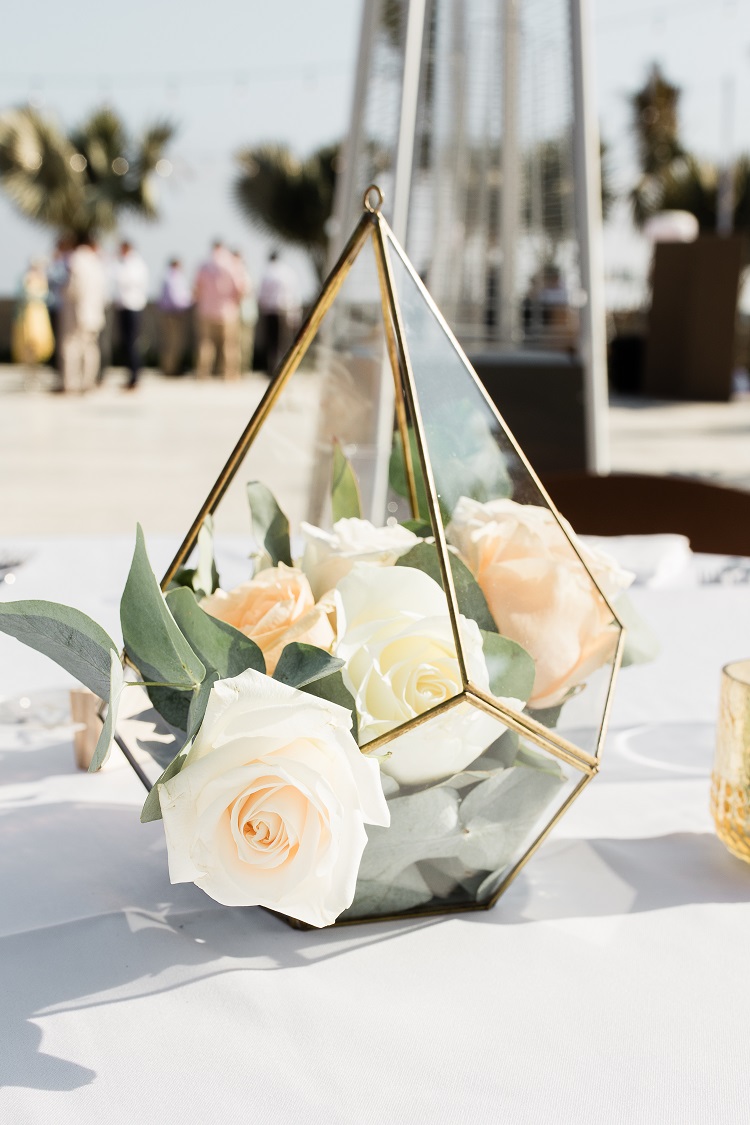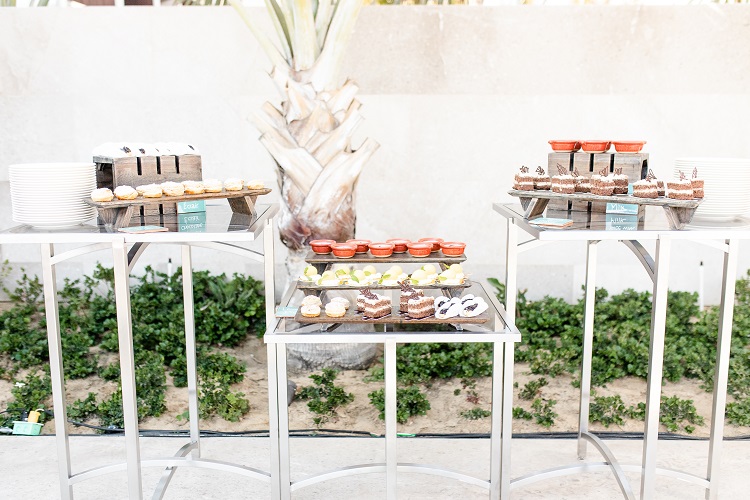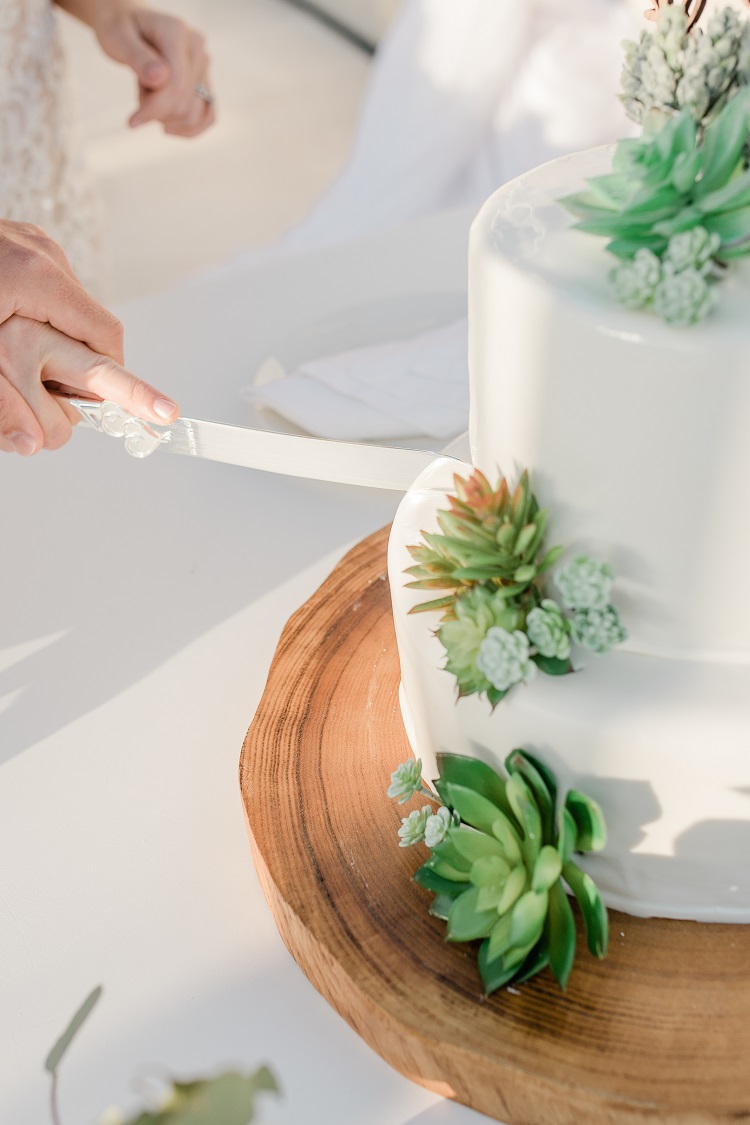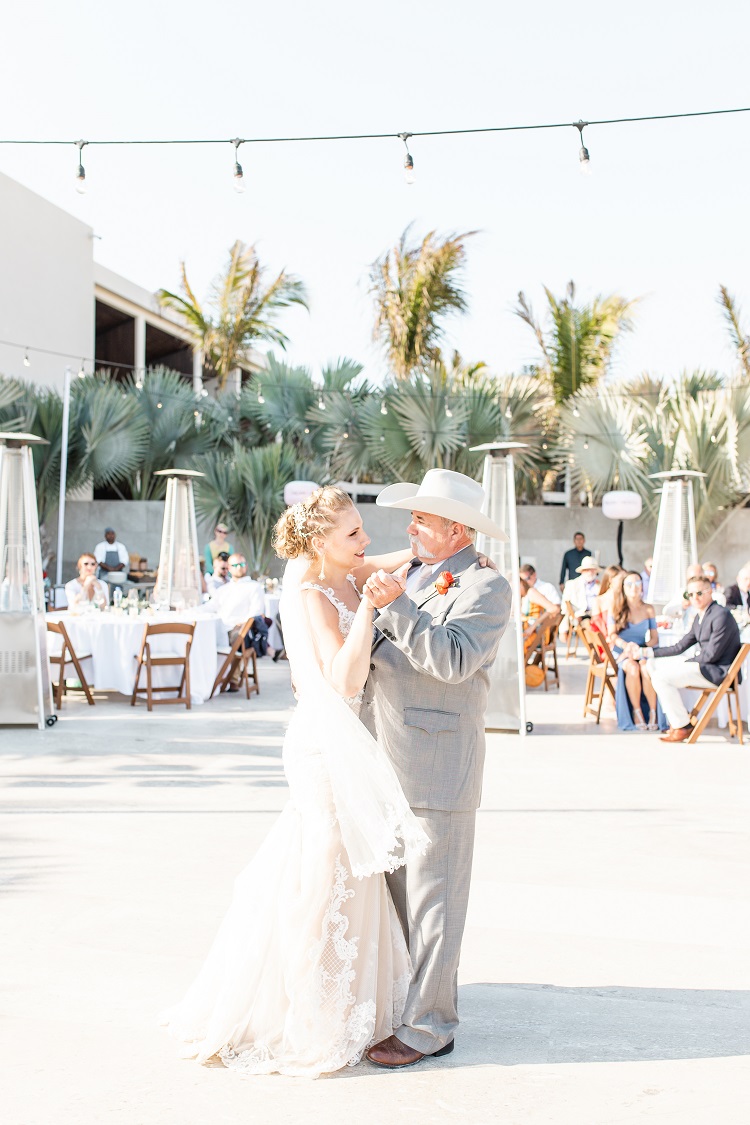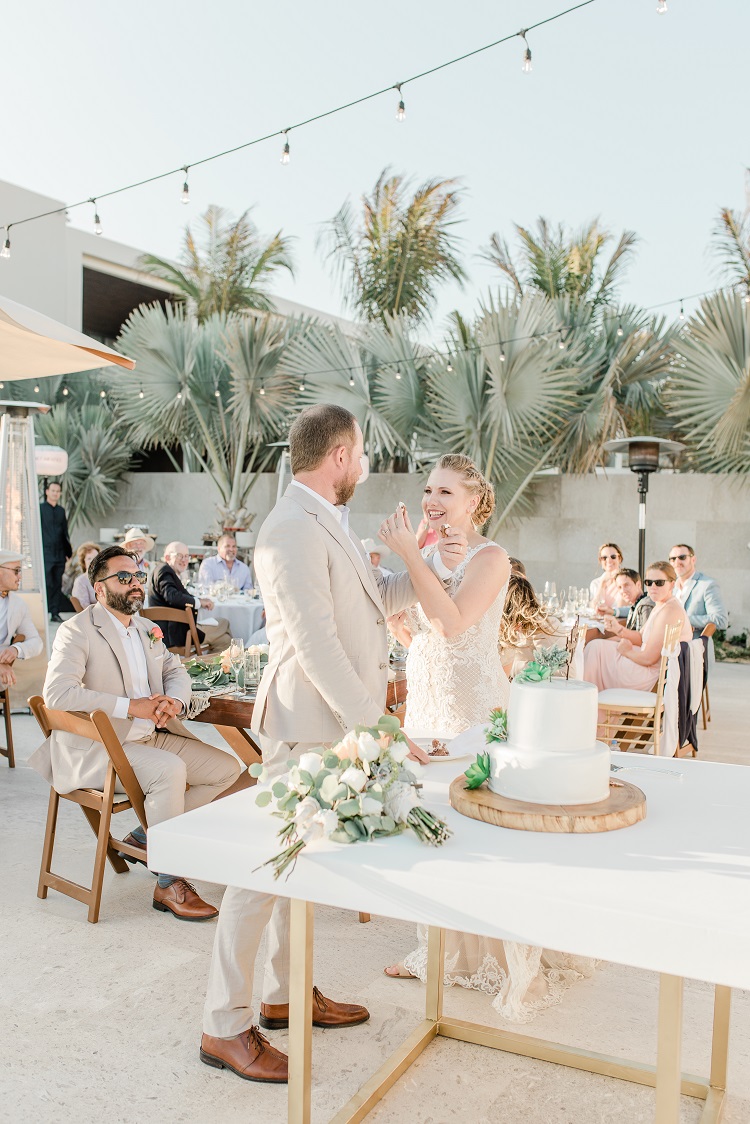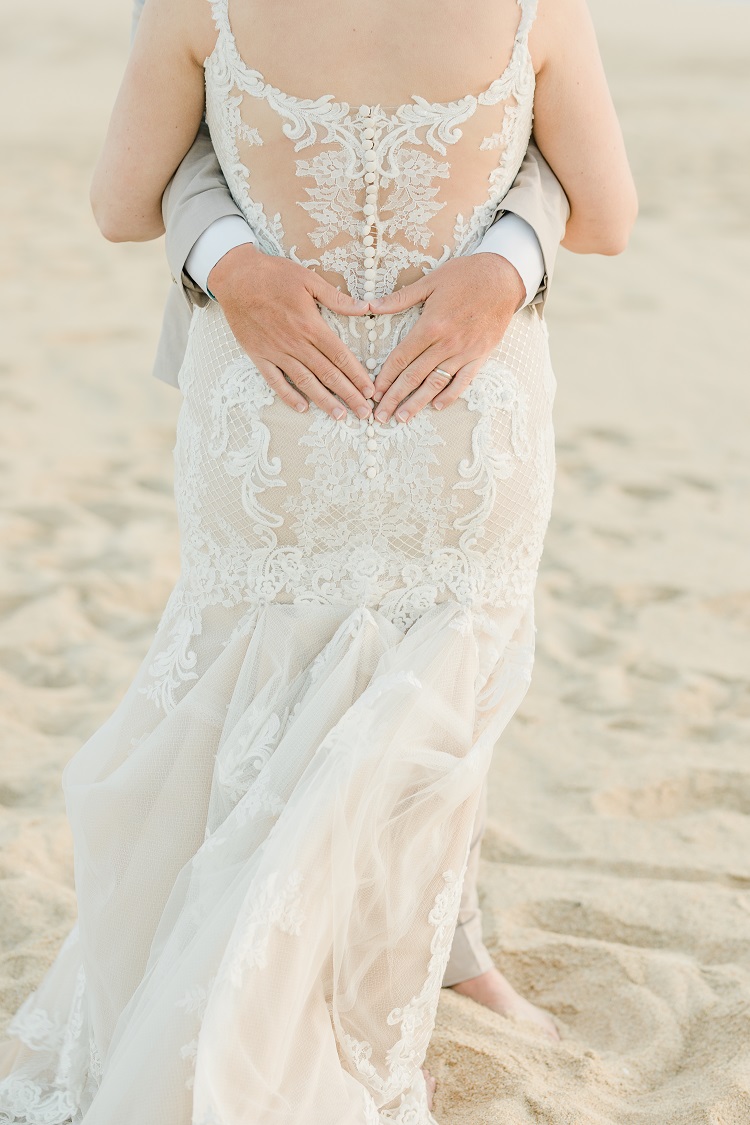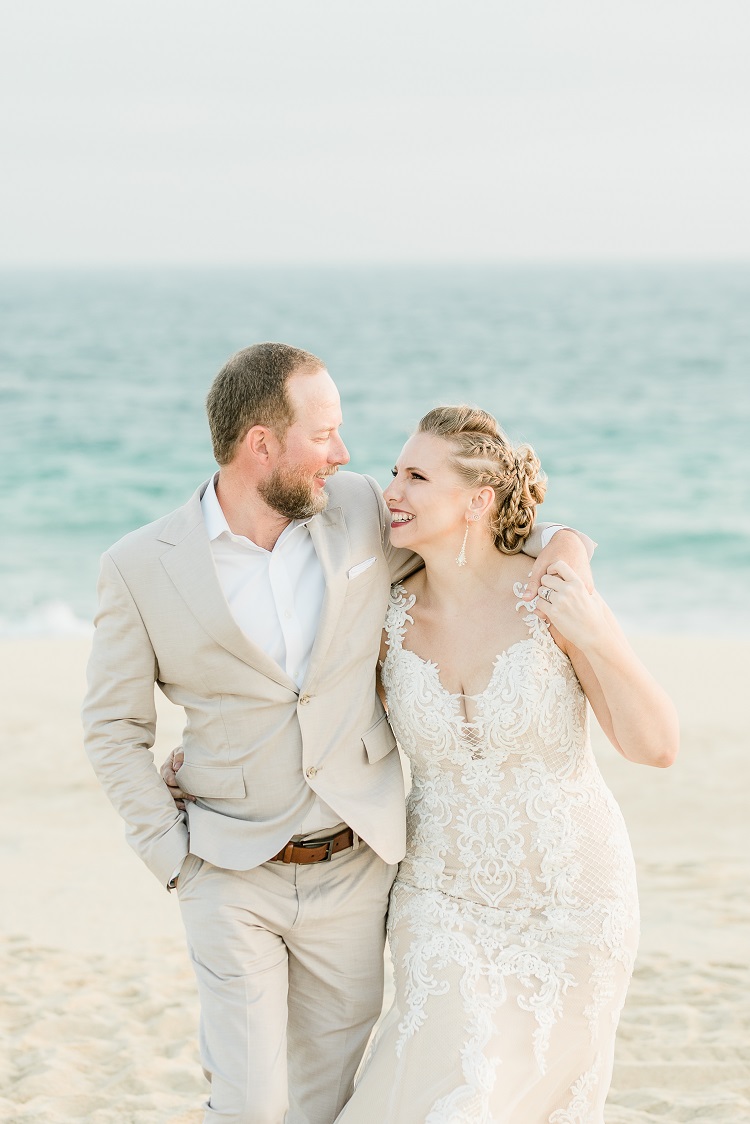 Ready to start your destination wedding experience? Create a profile today >>
Resort wedding venue: Nobu Hotel Los Cabos | Destination wedding location: Cabo San Lucas | Photographer: Linnea Kay Photography | Destination Wedding Specialist: Elizabeth Cookie Randall | Menswear: Bonobos| Stationary: Zazzle | Bridesmaid Dresses: David's Bridal | Jewelry: Kendra Scott