Couple:  Padmani and Nicholas
Resort Name & Destination: Le Blanc Spa Resort in Cancun, Mexico
Number of Guests: 15
Photography by: DreamArt Photography Mexico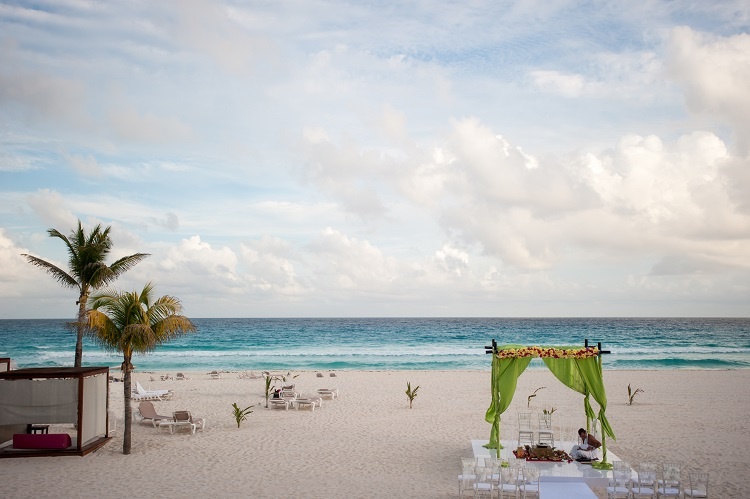 The (brief) story of how you met/fell in love:
We met one night while we were both out with friends.  It took us a while to go out on our first date but after that first date, we were inseparable!  We fell in love soon after and have been together ever since.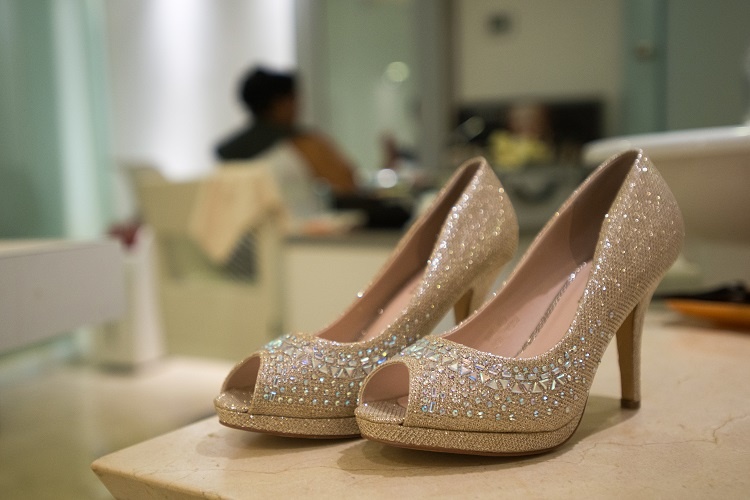 The destination wedding decision: something you've always wanted or came to love? 
We both always wanted a small and intimate wedding so a destination wedding was perfect for us.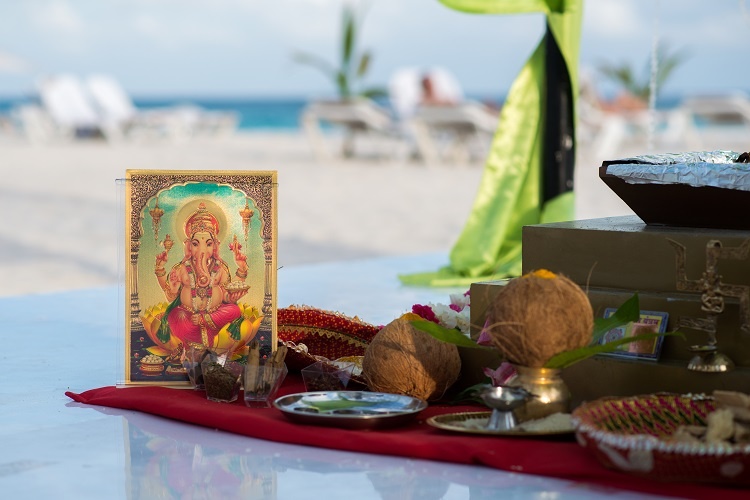 What made you choose your resort/destination?
We didn't have a destination picked out, however we were having an Indian wedding and it was difficult to find a location that catered to our needs.  Our Wedding Specialist suggested looking at Mexico and after seeing Le Blanc, we knew we had found our perfect resort.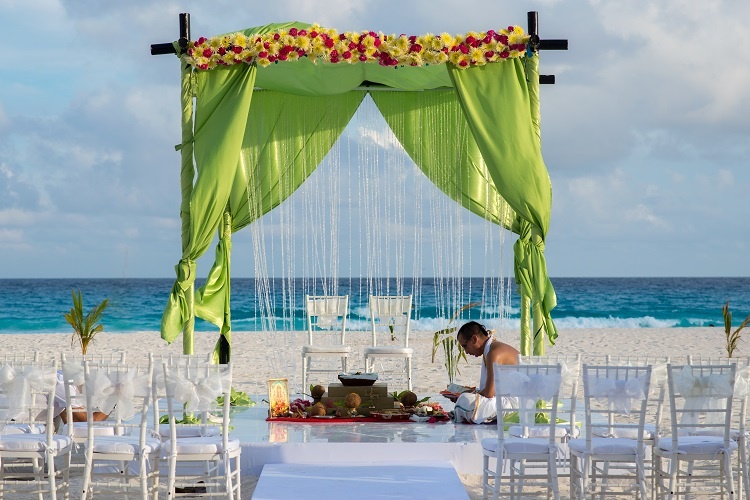 How did you personalize your wedding and ceremony?
We customized our wedding with bright colors, personalized favor bags and fans to keep our guests cool during our wedding ceremony…they loved it!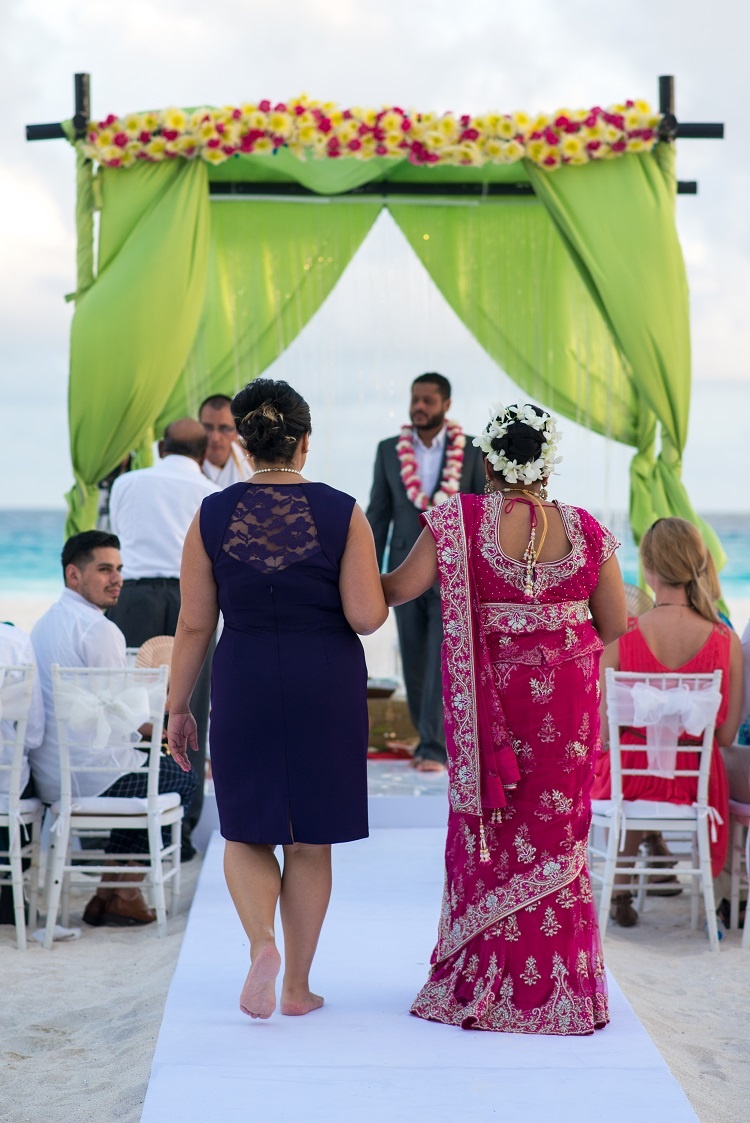 The funniest or most unusual moment was when….
The funniest moment was when the Indian wedding ceremony ended (it is a pretty long event) and the groom broke into laughter, everyone at the wedding started to laugh and clap loudly.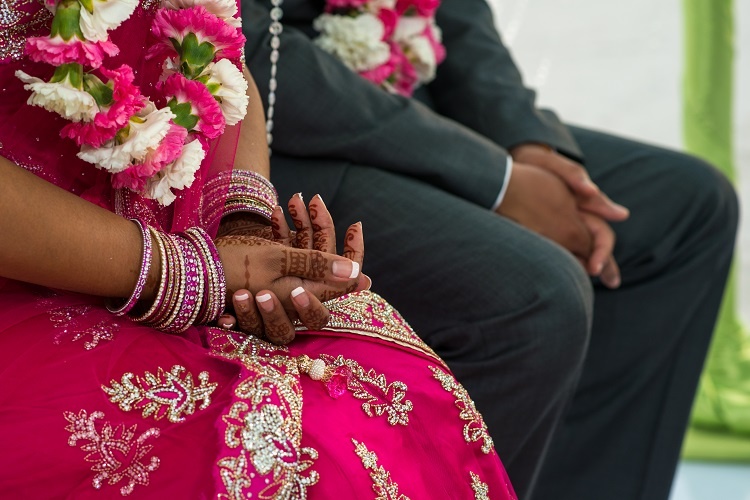 The most memorable moment was when…
I started to walk down to the beach and seeing my husband waiting for me.  There were so many resort guests watching, which made me nervous but seeing him calmed me down.  Having the gorgeous ocean behind us and our closest friends and family among us made our wedding day so special.
Three words that sum up your destination wedding experience are:
Beautiful, glamorous and enchanting.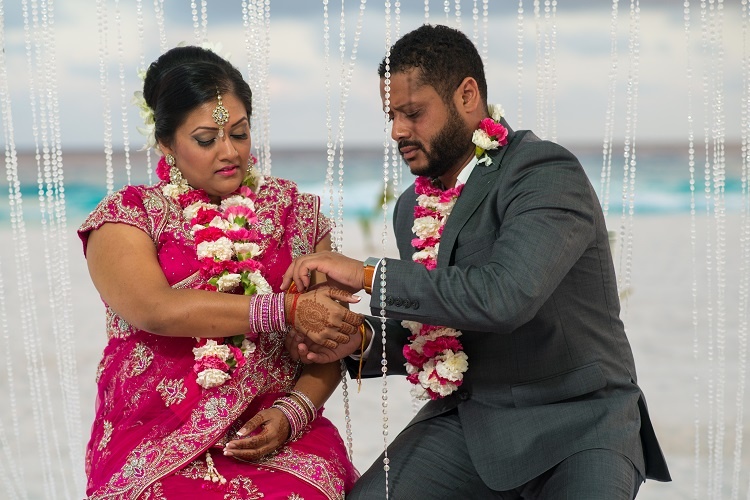 Besides the wedding itself, what was your favorite part of your trip? Did you do any activities with your guests?
Our favorite part of the trip was being able to relax with our guests and spend time together before the wedding.  We went on a day trip to Chichen Itza and also had a Mendhi party with our guests the night before the big day!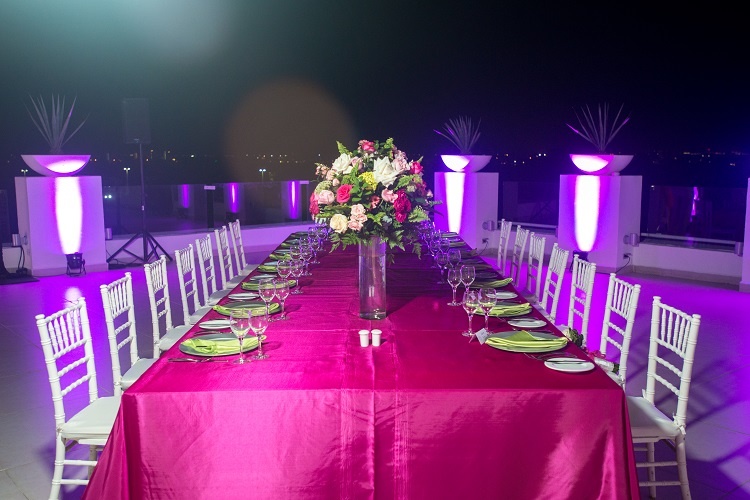 If you could travel anywhere for your one-year anniversary, it would be:
We would love to go back to the Le Blanc since we had the best experience there.  We enjoyed every moment of our stay and would love to visit again!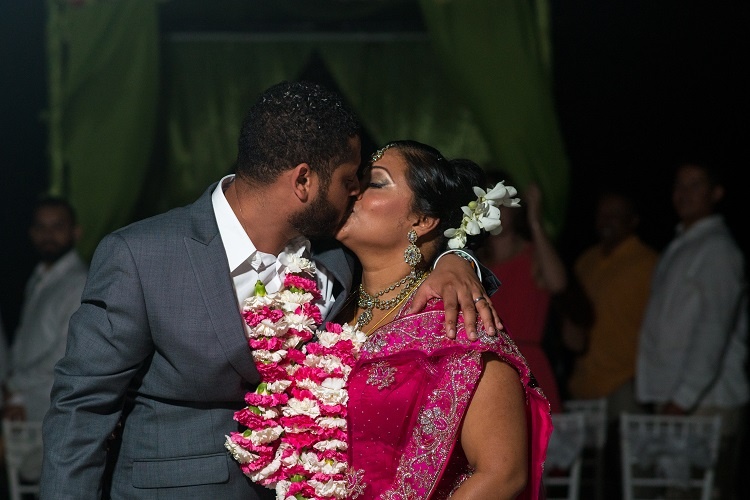 Your biggest piece of advice to couples planning a destination wedding would be:
Take a deep breath and ask questions!  Your Specialist is your biggest resource and is there to make your wedding dreams come true!