Couple: Nisha & Leon
Resort Name& Destination: Beach Palace in Cancun, Mexico
Number of Guest: 60
Photography by: Sarani Photography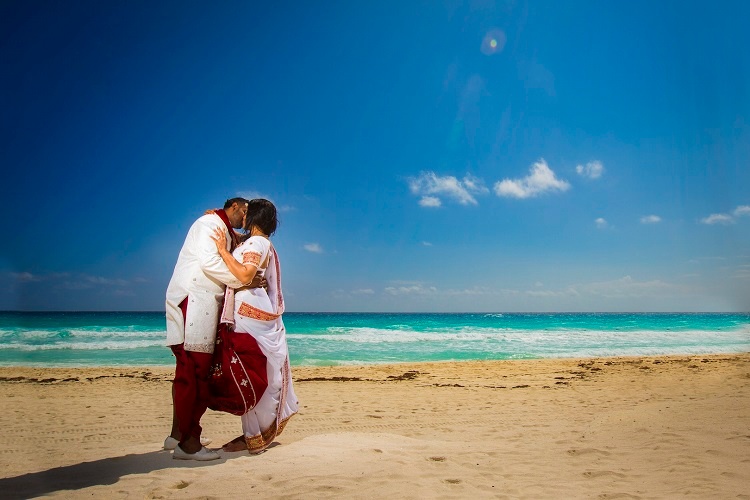 The brief story of how you met/fell in love:
We met in college at a friend's wedding. There was always this strong friendship we had, but with different religious backgrounds, we agreed to part ways. Years later, we both bumped into each other, still both single…and here we are!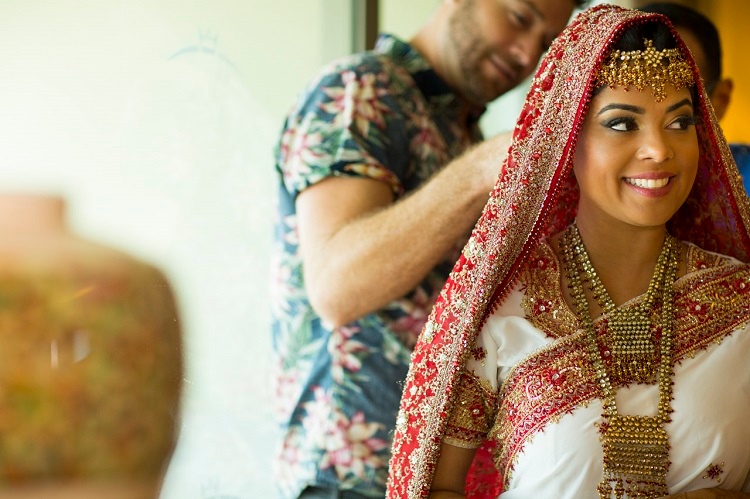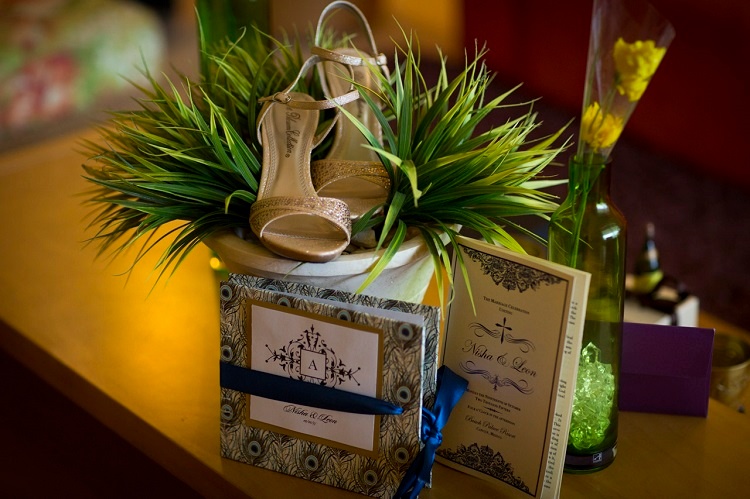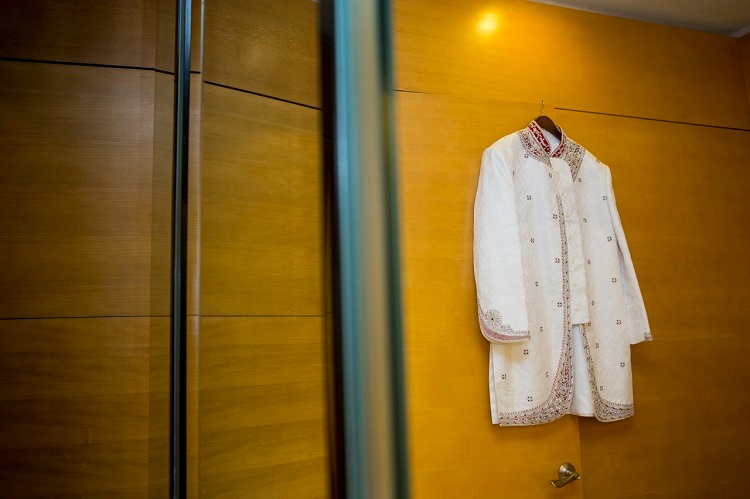 The destination wedding decision: something you've always wanted or came to love?
This was an idea of an old good friend that we had never thought of. We thought why not see the cost and imagine the idea of everyone we love at a destination for our wedding. We're glad we did!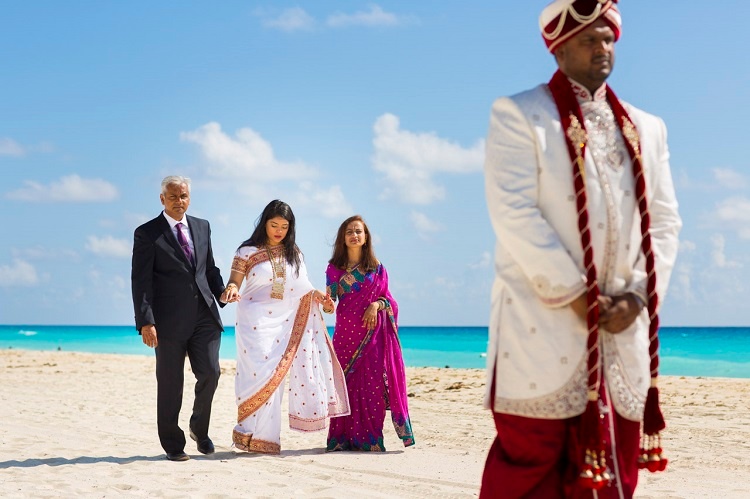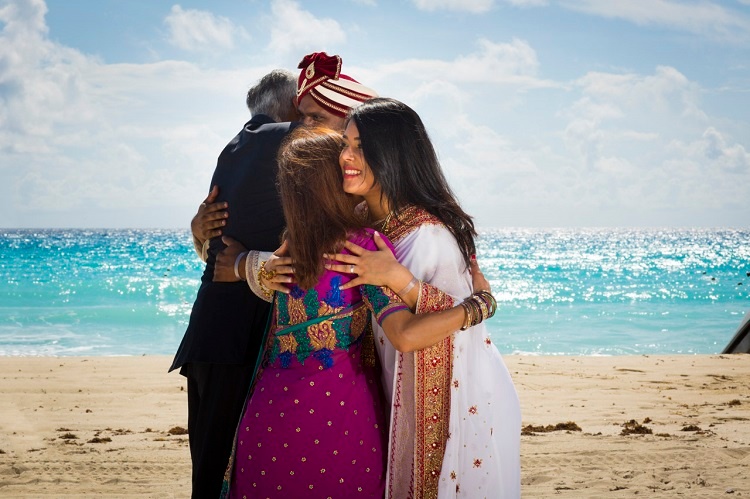 What made you choose your resort/destination?
We love the beach! Because of our group size, we wanted to do an outdoor wedding, and there were minimal resorts who accommodated that. Beach Palace has this amazing staff and is 5-star in their hospitality. They really care about their customers and strive to make each person happy.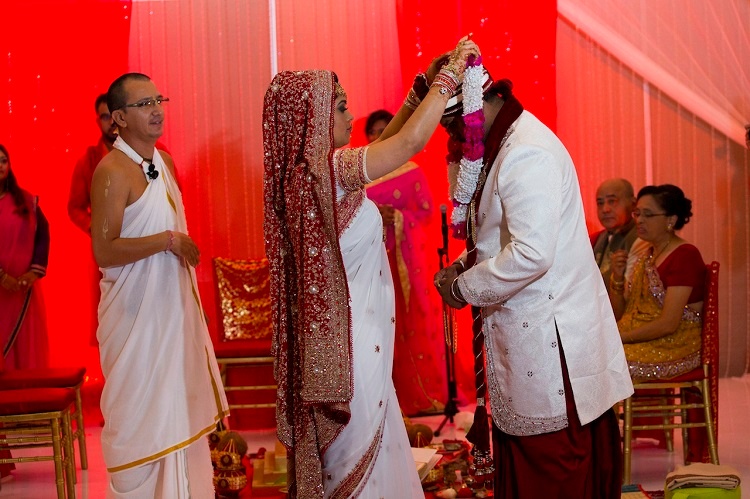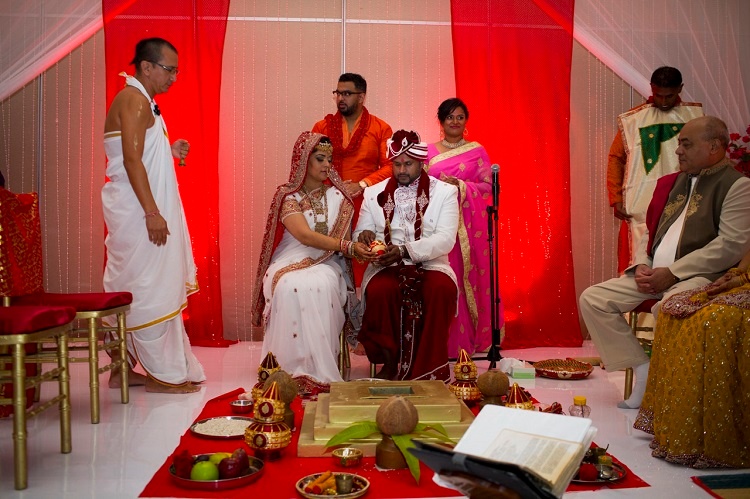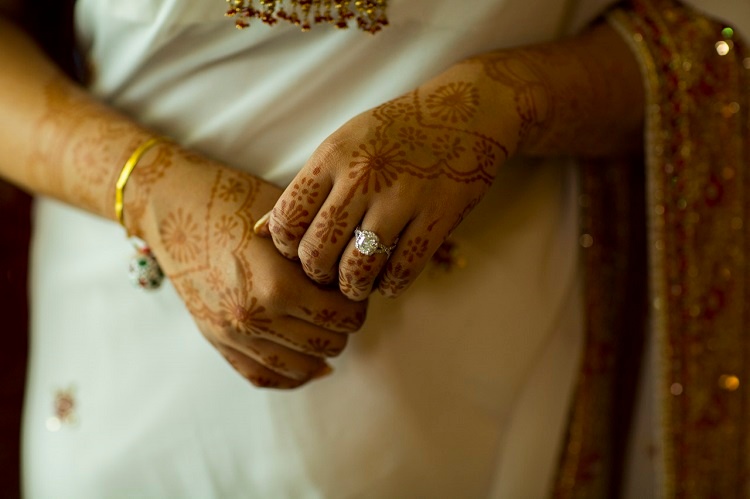 How did you personalize your wedding and ceremony?
We held two weddings – a Hindu and Christian ceremony! We also brought in meaningful objects and decorations for each event to make it extra special.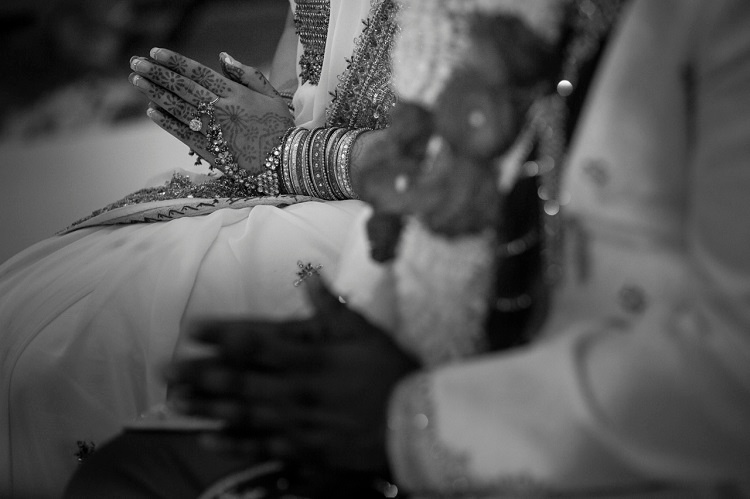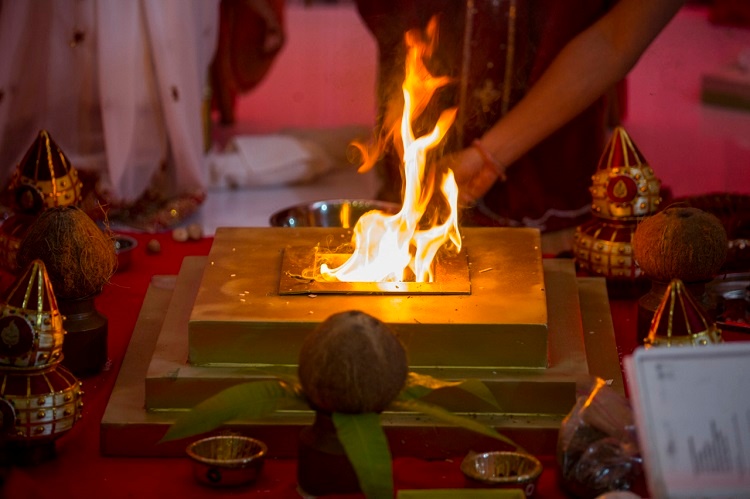 The funniest or most unusual moment was when….
We had a Pithi "together." Usually this is done separate, but we decided since we're getting married, we are technically one family. We sat next to each other and allowed the ceremony to start, which was completely something new for our Christian side of the family. The funniest part was when they decided to throw Leon into the pool at the end!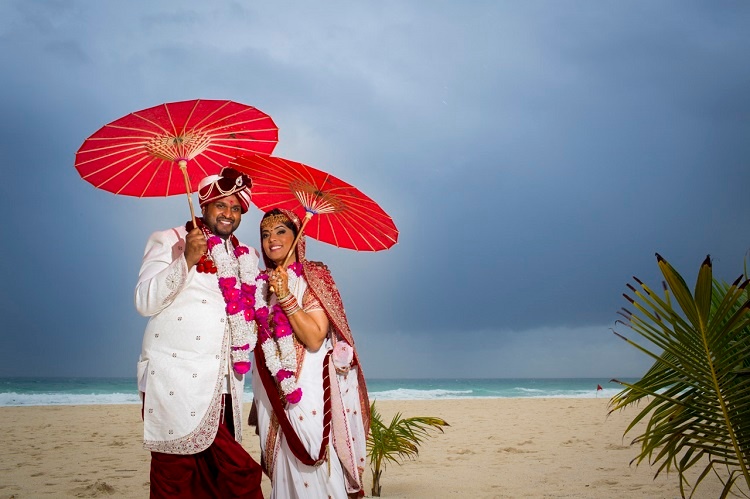 The most memorable moment was when….
We had six events in three days; each event was memorable in its own special way.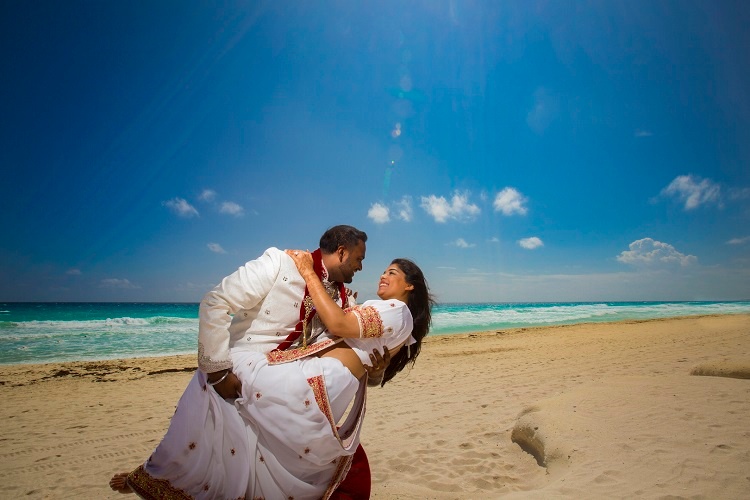 Three words that sum up your destination wedding experience are:
BEST DECISION EVER!
Besides the wedding itself, what was your favorite part of your trip? Did you do any activities with your guests?
One night we rented three buses and went to a sister property of Palace Resorts, Moon Palace Golf & Spa Report, to indulge in the "good eats!"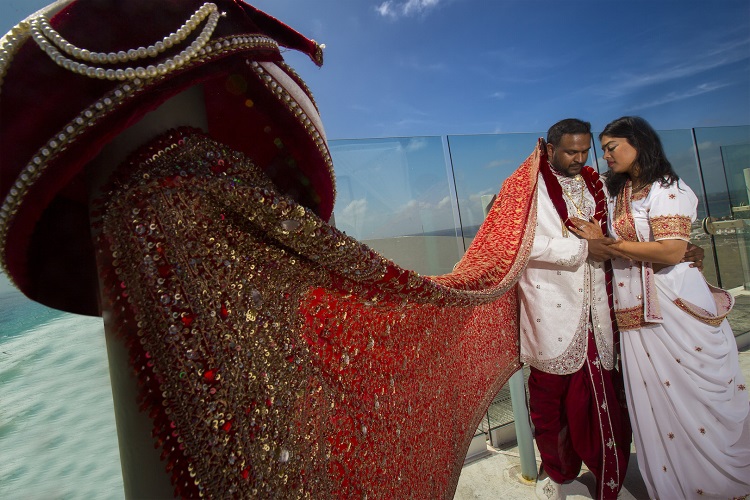 If you could travel anywhere for your one-year anniversary, it would be:
Africa!
Your biggest piece of advice to couples planning a destination wedding would be:
Keep folders for all contracts on emails and review them word for word. Have the backup plan discussed prior to your event. Have patience and an open mind that all conversations will be over the phone and/or email. Most importantly, try to relax! DestinationWeddings.com has the best intentions to make your dream wedding a reality.
Click here to get your FREE quote and start planing now! >>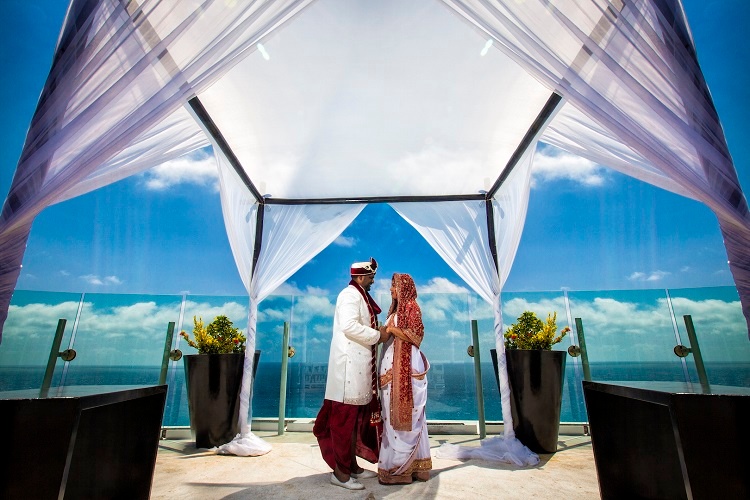 See below for photos from Nisha & Leon's stunning Trash-the-Dress photo shoot!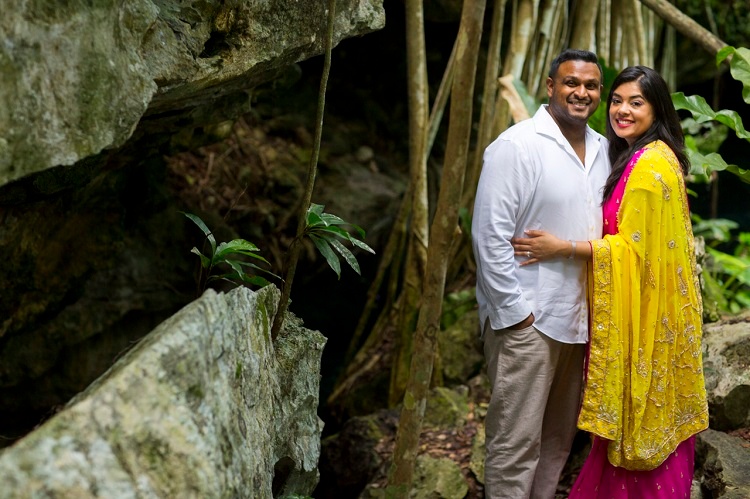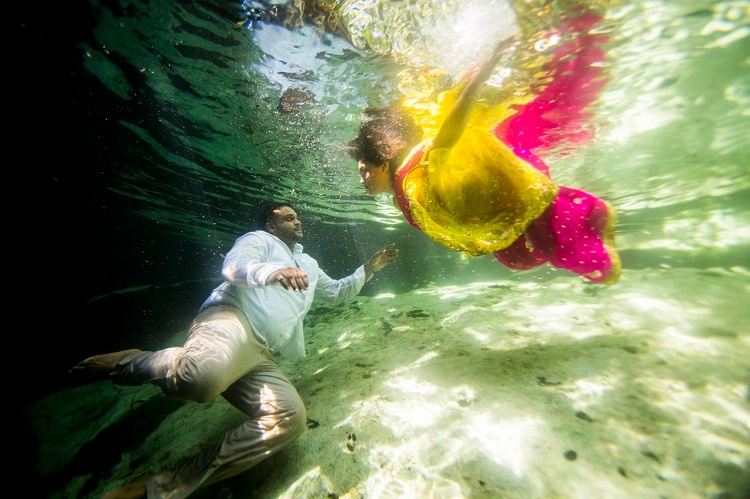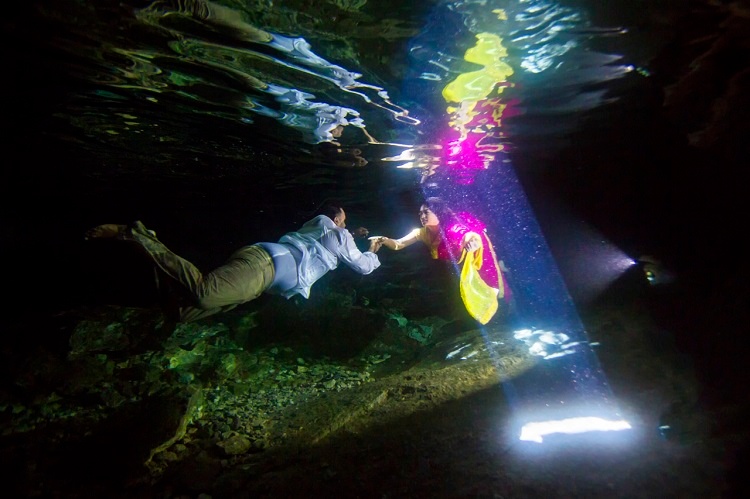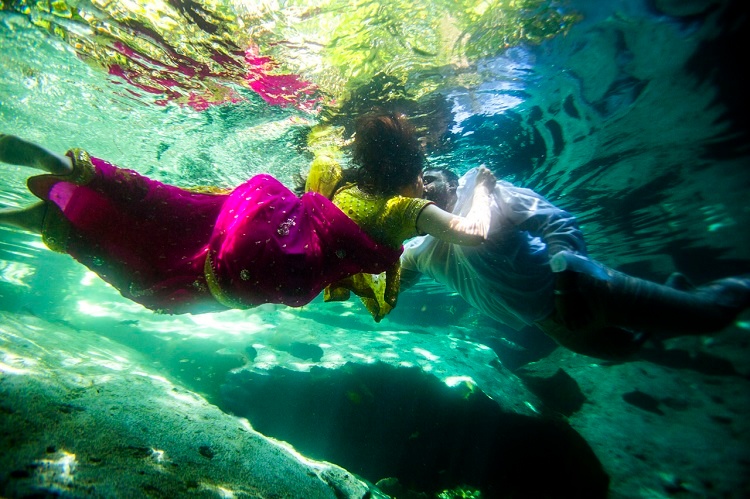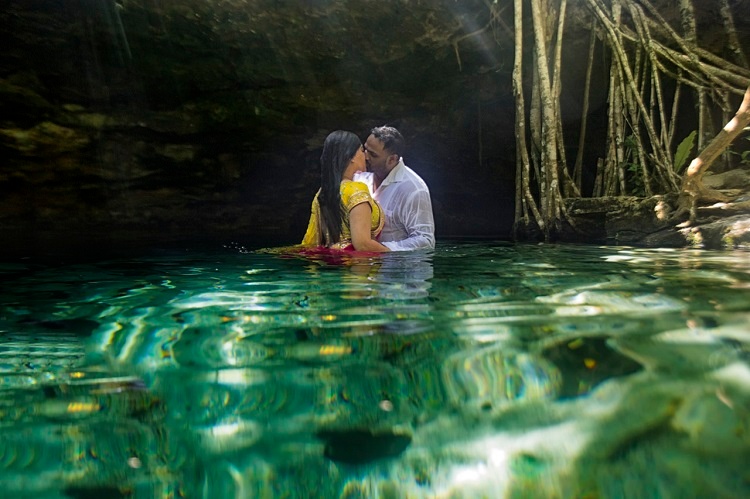 For more real wedding inspiration, visit our Gallery!