Couple: LaChauna & Shampelle
Resort: Hard Rock Hotel Riviera Maya in Riviera Maya, Mexico
Photographer: HDC Photo
Certified Destination Wedding Specialist: Lisa Johnson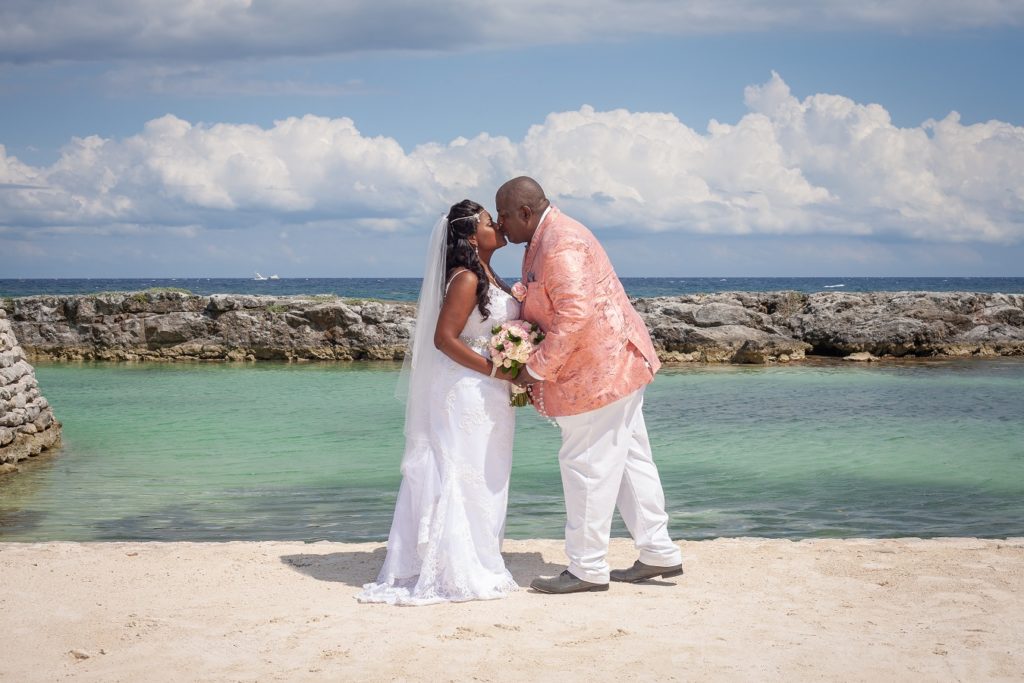 The story of how you met/fell in love:
Shampelle and I first met on Twitter in 2012 (I know, how cliche!). We flirted on social media for a few months, then we finally linked up at an event he was hired to DJ at in Raleigh, NC. We are both from New York City, and lived around the corner from one another in Manhattan 10 years prior to meeting. How ironic! Things come full circle in life and you never know what the future holds. We had a long distance relationship after I moved to Charlotte for about a year. Then I told him, "you MUST relocate"! And the rest is history.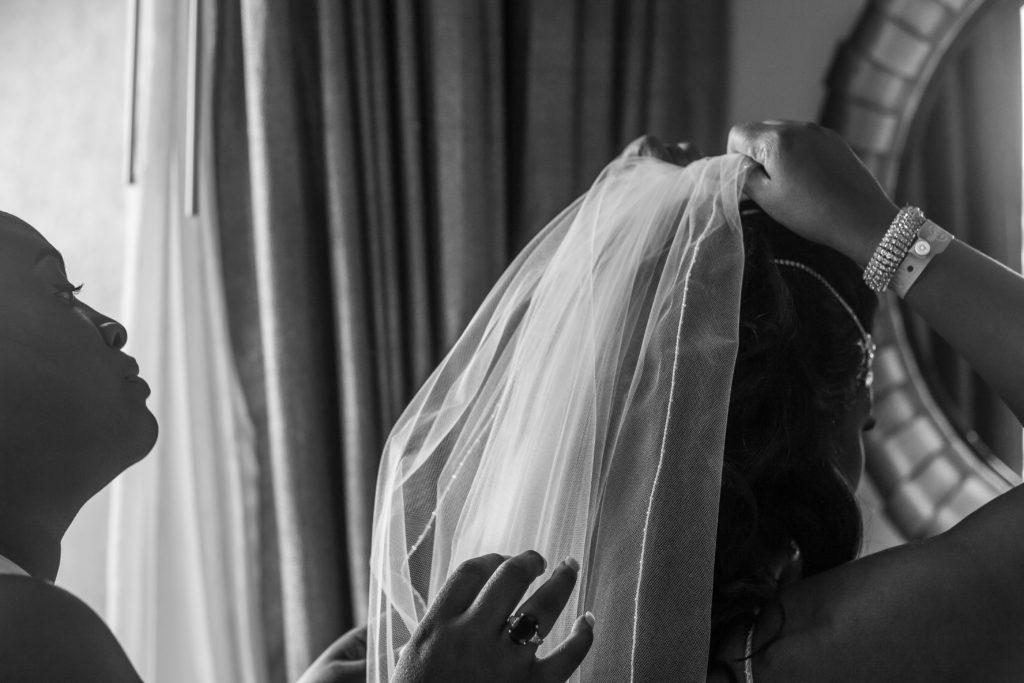 Did you always know you wanted to have a destination wedding?
Yes! I always knew I wanted a destination wedding. I've been to a few destination weddings in the past years and I knew it was they way to go. I wanted everyone to get an experience, not just a "day". I wanted everyone to be able to fellowship and get to know each other. and for the families to create a bond. It was everything I dreamed of.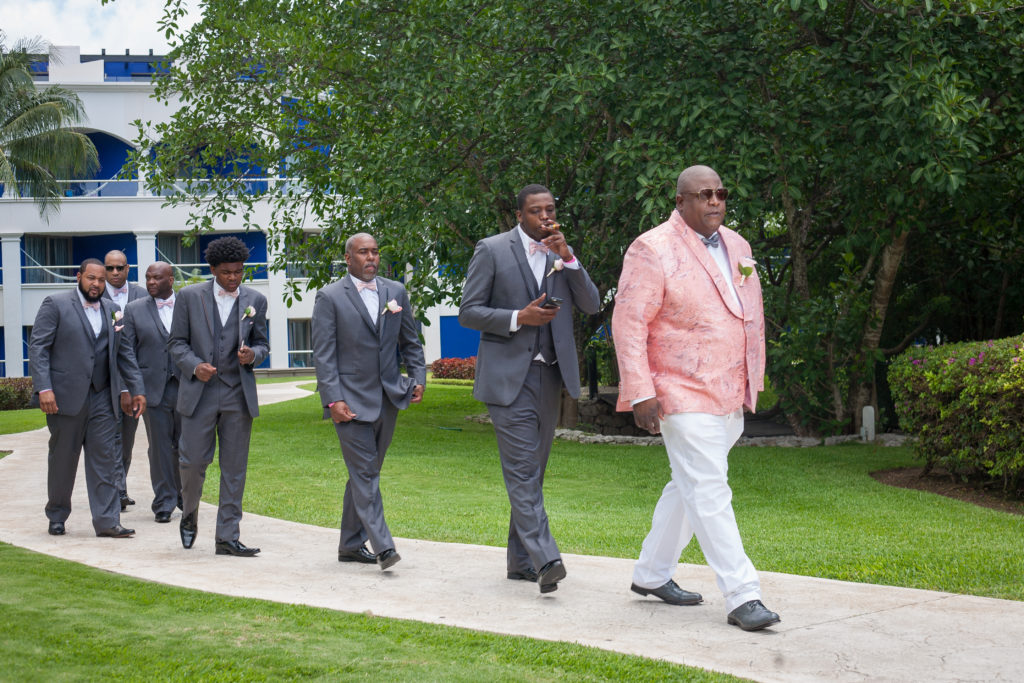 What made you choose your resort/destination?
Hard Rock Hotels & Resorts is phenomenal, so I definitely wanted to have my wedding at Hard Rock! My Specialist informed me that Rivera Maya would work best for the amount of guests that I was anticipating. I wanted an all-inclusive that accommodated adults and children, and didn't charge a large fee for additional guests.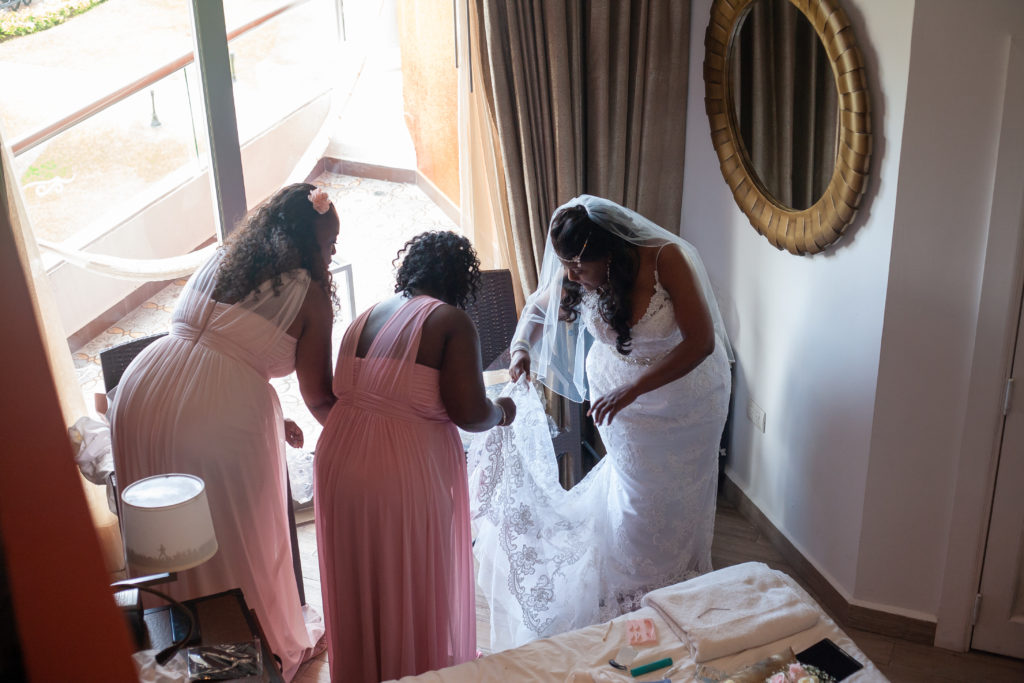 How did you personalize your ceremony and reception?
I had a beautiful all-white reception! I added strings of white lights & the illuminated L.O.V.E lights to enhance the beautiful ocean scenery. It was amazing!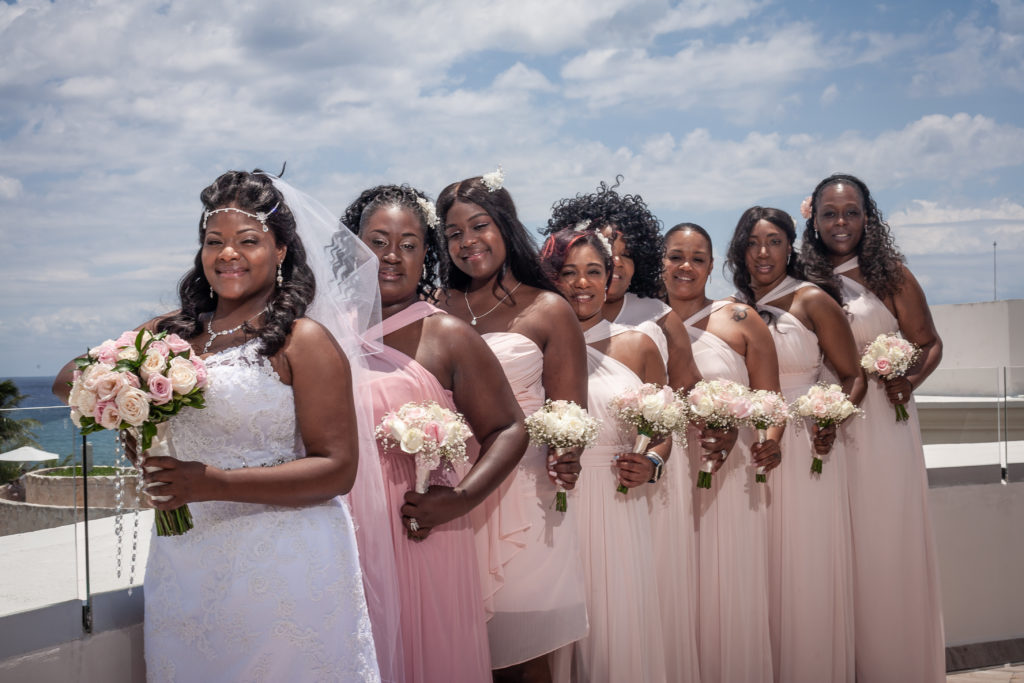 The funniest or most unusual moment was when…
Is when my mother and mother-in-law prayed the rain clouds away – amazing! It rain everyday except for my wedding day.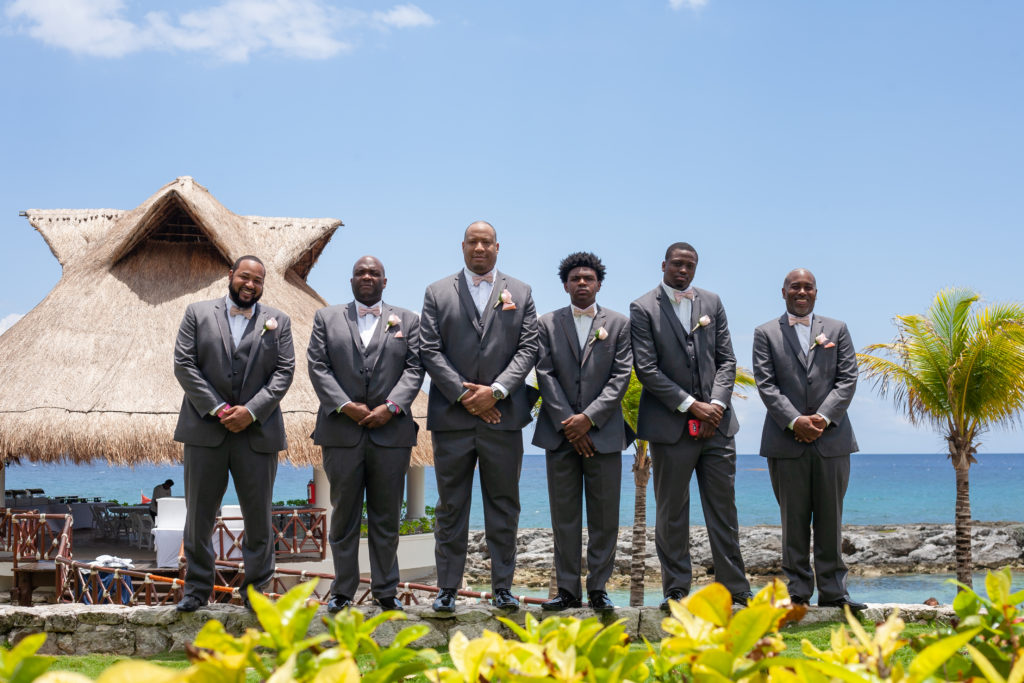 The most memorable moment was when…
My 15 year old son walked me down the aisle, and when he approached my husband (his step-dad) he began to cry. When he cried, the whole bridal party broke down. It was priceless.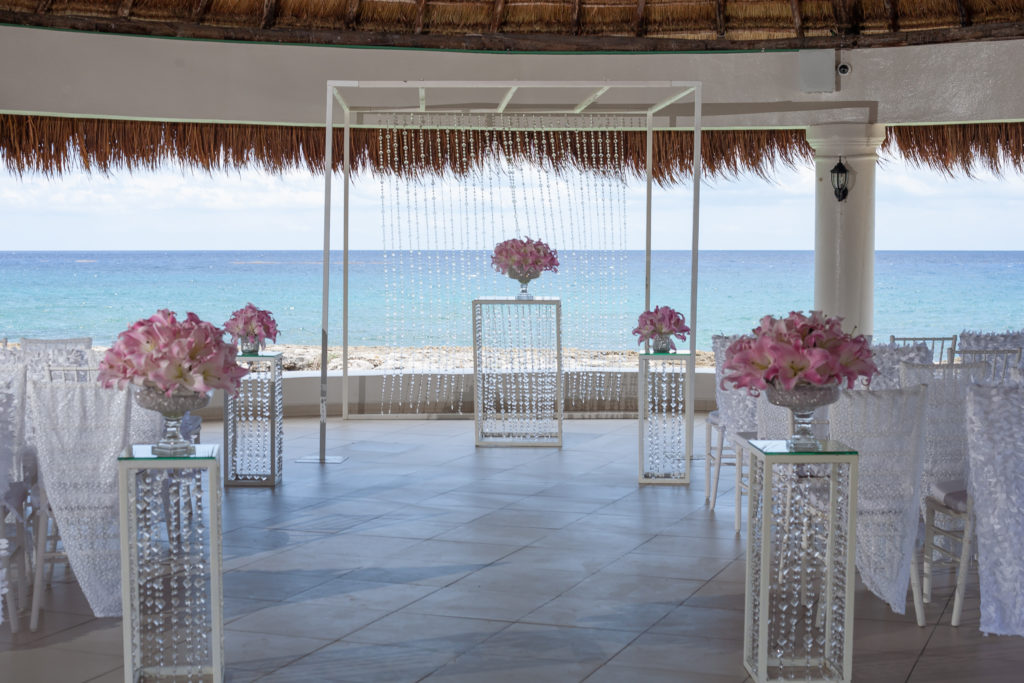 Three words that sum up your destination wedding in Riviera Maya, Mexico:
AMAZING! BLESSINGS! LOVE!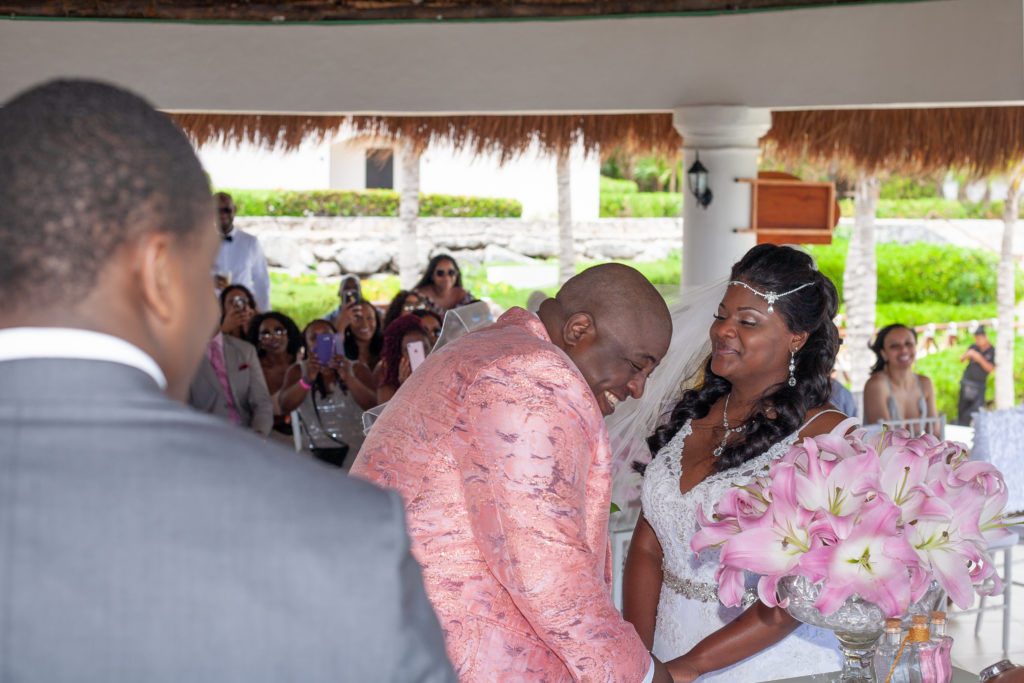 Besides the wedding itself, what was your favorite part of your trip? Did you do any activities with your guests?
25 of my guests (those that stayed on the property a few days after the wedding) all joined me and my husband for the Lobster/Snorkel Catamaran excursion. It was fantastic! The food was amazing, the tour hosts were helpful and we all had a great time! My bride-squad & I also went for a spa day 🙂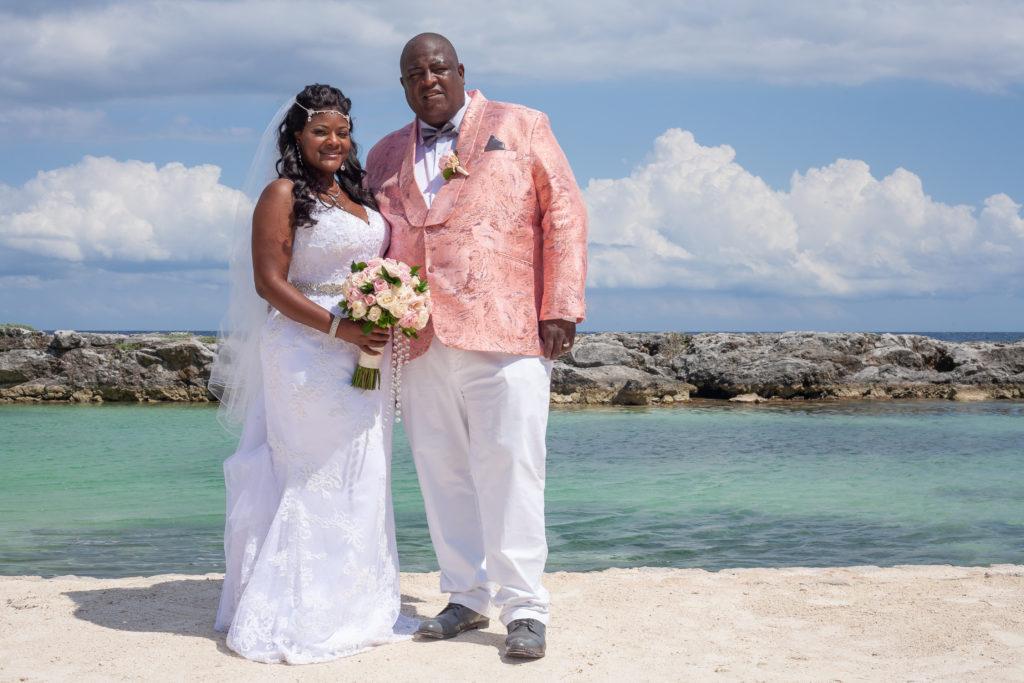 If you could travel anywhere for your one-year anniversary, where would it be and why?
We are planning our one year anniversary at the Hard Rock Punta Cana! Like I said before, we love the Hard Rock family! And we want to go somewhere where there is club and casino on property.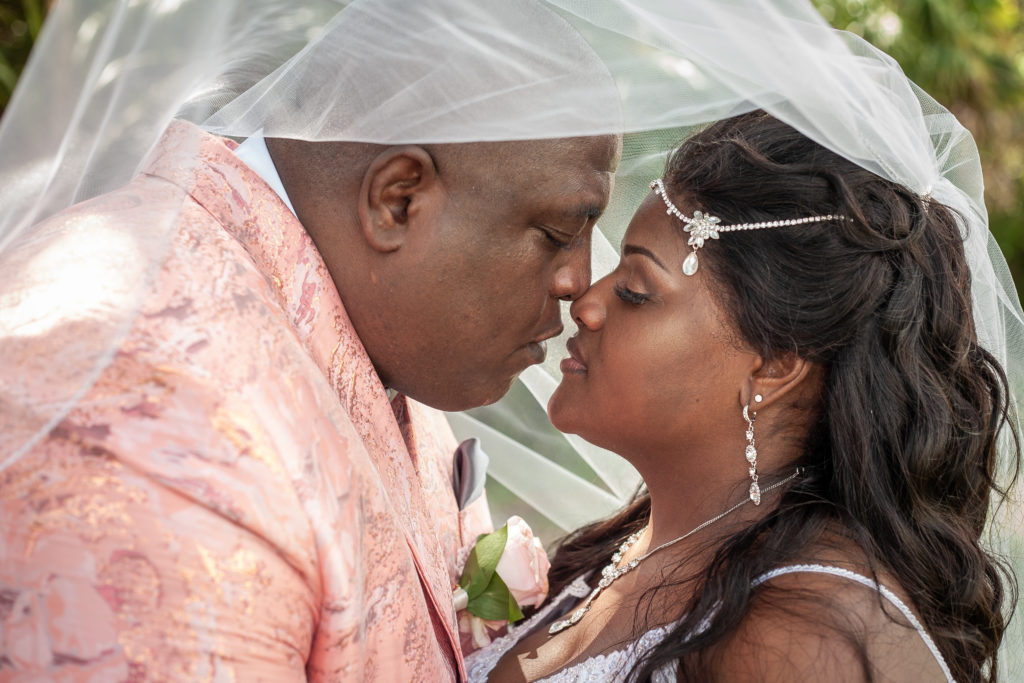 What would be your biggest piece of advice to future couples planning a destination wedding?
Make sure you book through a reputable company like DestinationWeddings.com, do your research and to save money, bring some of your table items with you. It can get very pricey! Enjoy the moment & take plenty of pictures 😉 If you have wonderful friends, please assign them tasks, as it can get overwhelming. Keep a chart and a running list of what you need and start planning early!
---

RELATED: Weddings at Hard Rock Hotel Riviera Maya
---
Keep scrolling to see more destination wedding details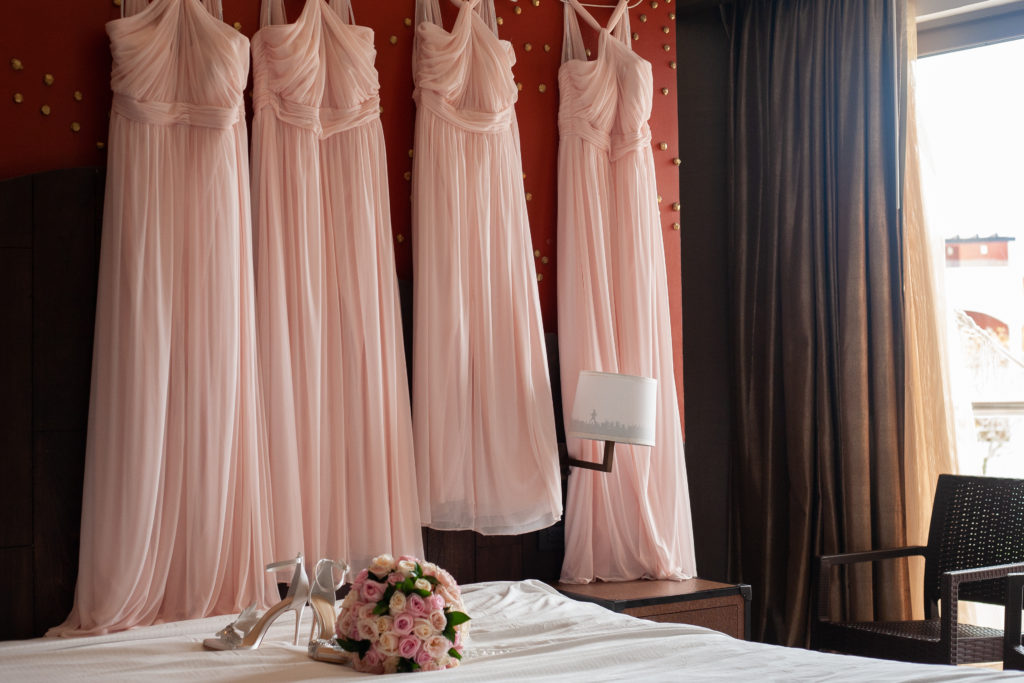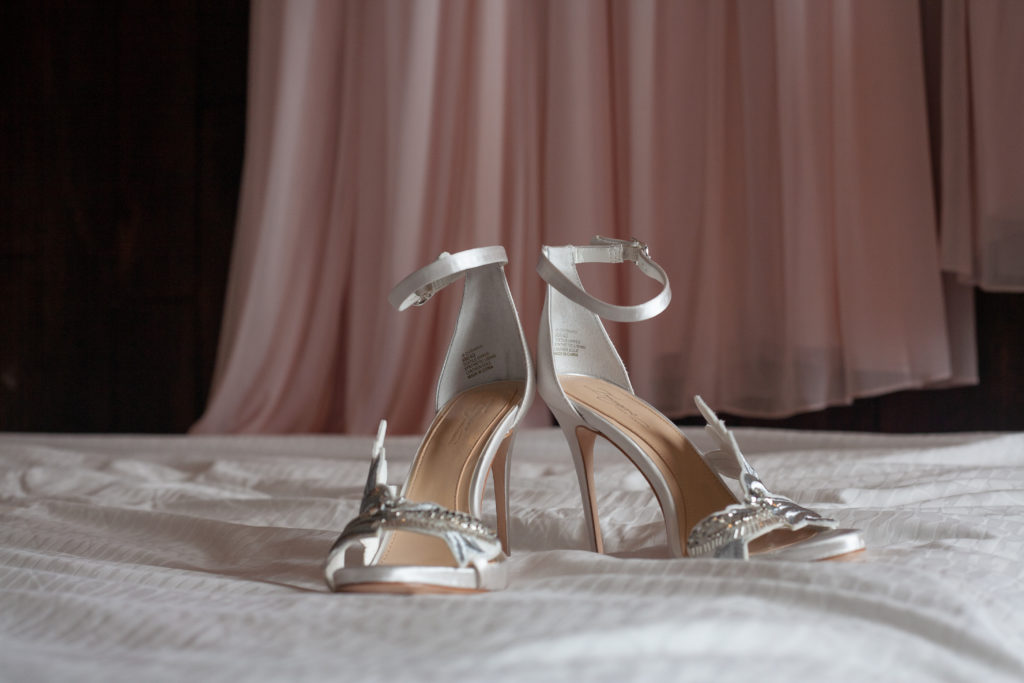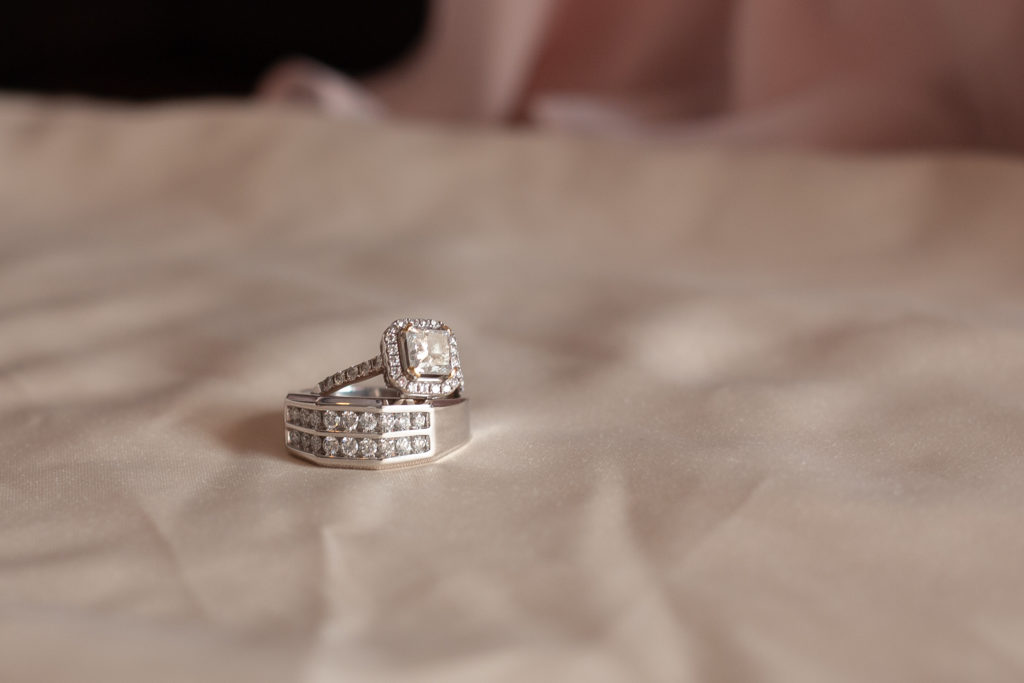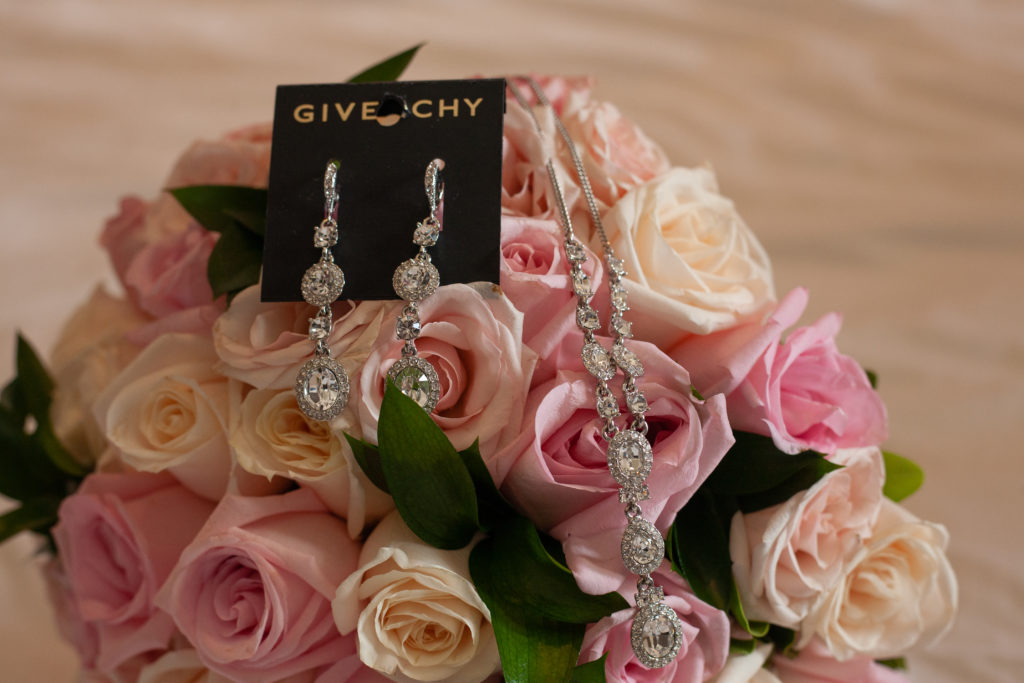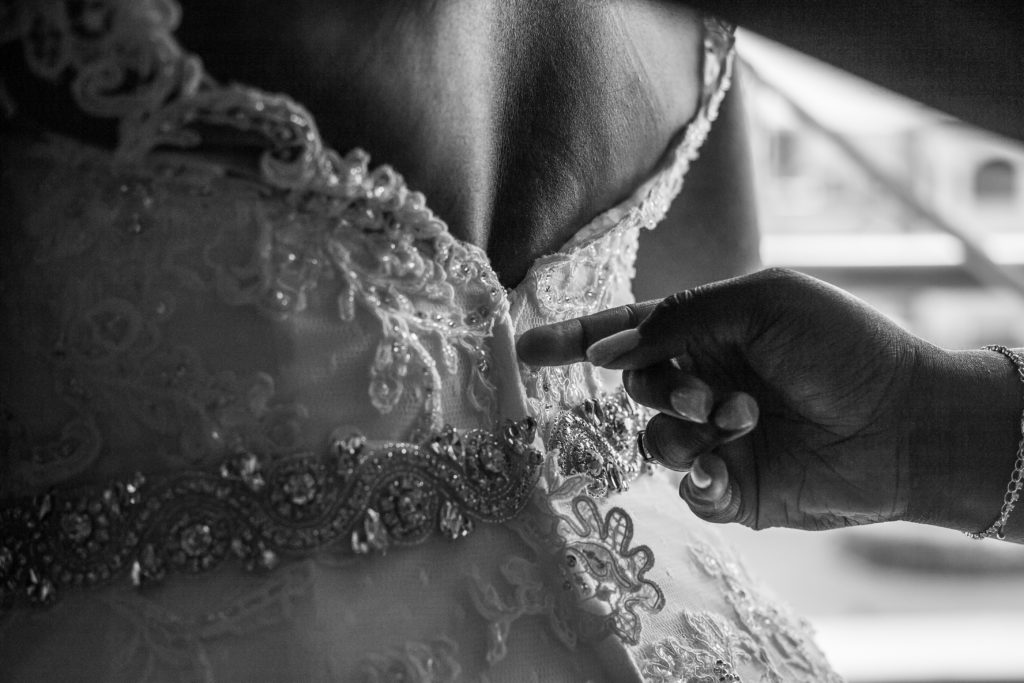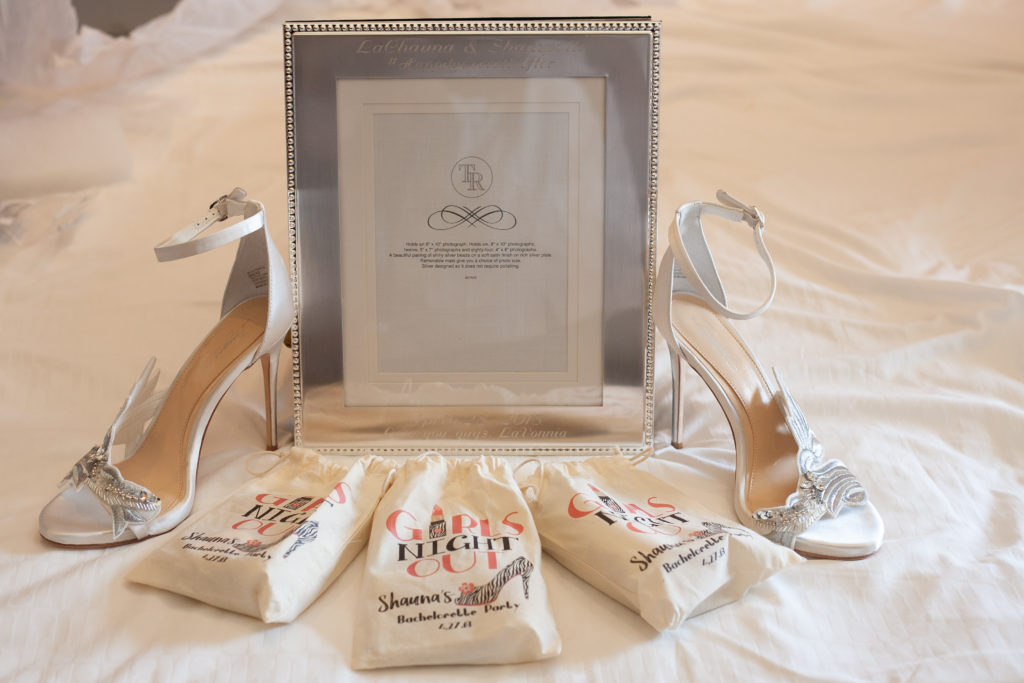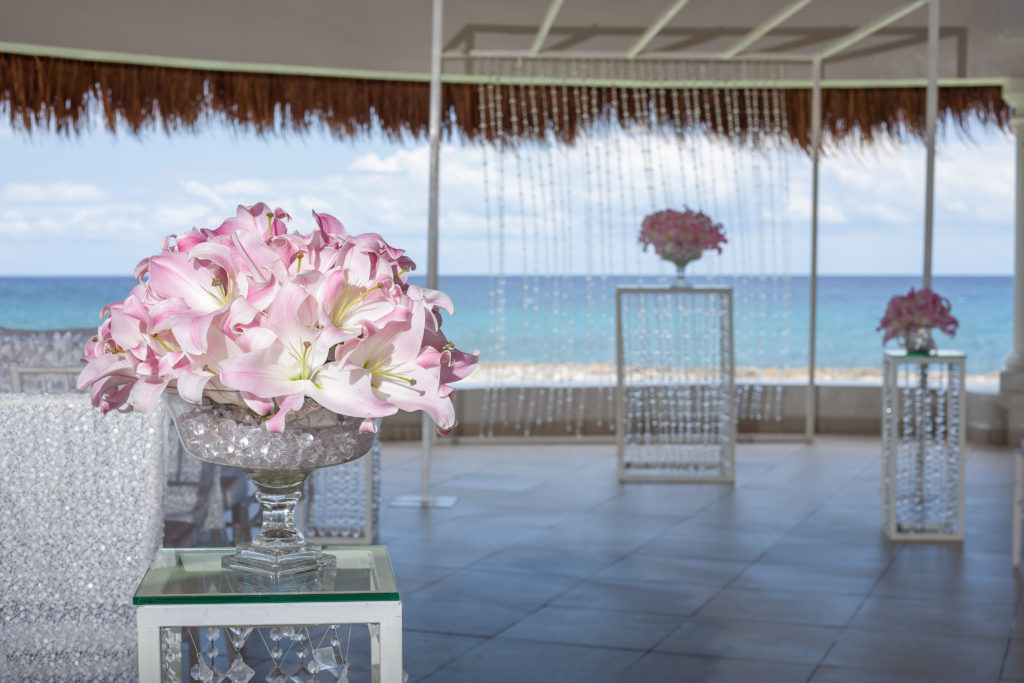 Visit our website and Pinterest for more destination wedding inspiration!