How many of you have dreamed of going to Fiji? Not only did Brittany and Brian act on that dream, they eloped there! Lucky for us, they shared some incredible photos of their wedding at the Royal Davui Island Resort and a bit about their story…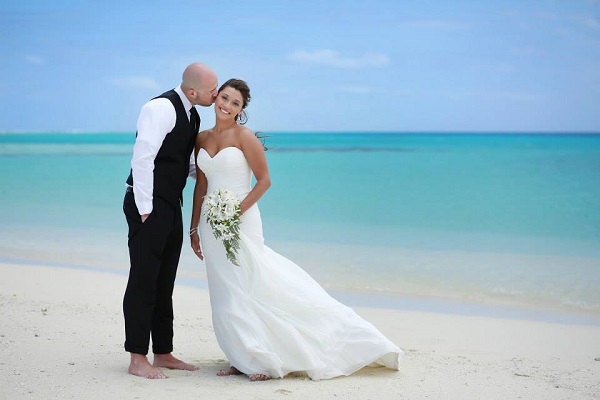 DW: How did you and Brian meet?
Brittany: While going through nursing school, I worked at a local hospital in the emergency room. The environment was hectic and we needed police security quite often. Fortunately for me, Brian was one of the police officers. So not only did I meet my amazing husband, I met someone who will always keep me safe.
DW: Tell us about your engagement and your wedding planning process.
Brittany: Our engagement was short, but sweet. We had so many different ideas as to what we wanted for a wedding, but we decided to do what was best for us. The decision was for Brian and I to elope to the Royal Davui island resort in Fiji. We figured why spend a bunch of money trying to entertain others when we could go and have a once in a lifetime experience. The ceremony was private and amazing to say the least. Words cannot describe the weather or scenery. Although our families weren't initially excited about not being able to see us exchange our vows, they were more understanding once we showed them where we were going.
DW: Any tips for destination wedding couples?
Brittany: Always wear sunblock! We were very lucky to have the opportunity to have our wedding photos taken on a sand quay, and they came out absolutely gorgeous, but if you do not sunblock in the blazing heat, you will be paying for it the rest of your trip. My husband got so burned! Always wear sunblock even on your wedding day!
DW: Can you share your favorite part of your destination wedding experience?
Brittany: My favorite part by far, was being stress free. From the moment I logged into the DestinationWeddings.com website to the day we left for our trip, it was stress free. I never had to worry about anything except showing up. They take care of anything and everything you may need/want.
DW: What elements make your wedding stand out from the crowd?
Brittany: Our wedding stands out simply for the pictures! We had the best scenery! You can't beat paradise!
DW: Any advice for couples considering a destination wedding?
Brittany: My only advice to couples considering a destination wedding is to do it!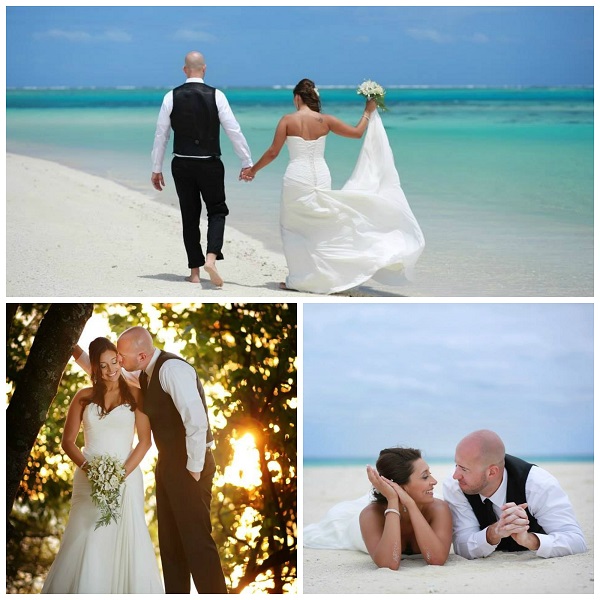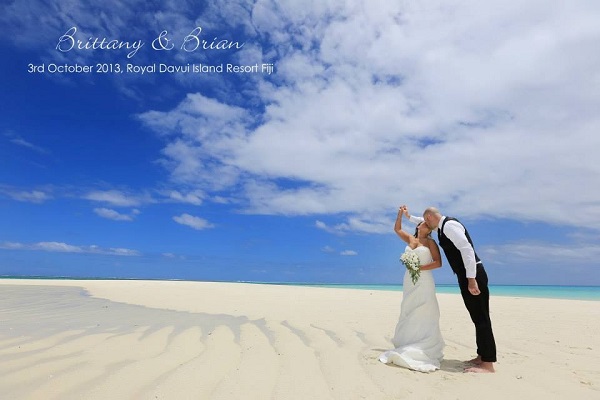 Thanks so much for sharing, Brittany and Brian!
Anyone ready to start planning their own dream wedding in Fiji? We'd love to help you!
[Photos by Yoshi Kawai, Director of Photography at Ocean Studio Fiji]