Couple: Shanna & Mike
Resort Name & Destination: Majestic Colonial in Punta Cana, Dominican Republic
Number of Guests: 23
Photography by: Tropical Studios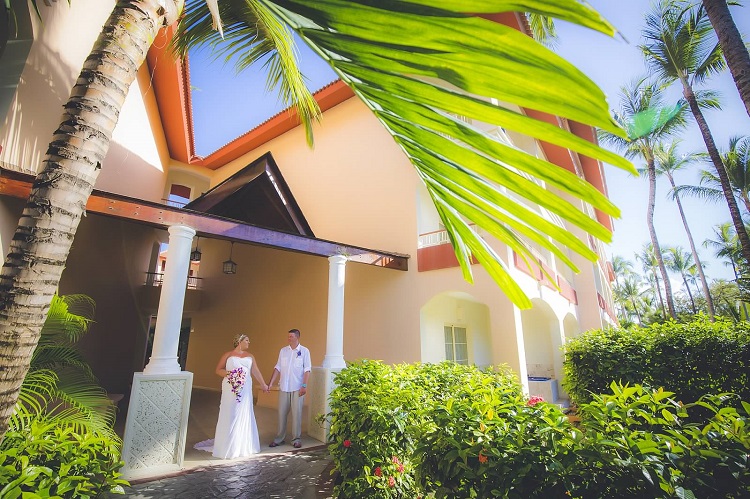 The (brief) story of how you met/fell in love:
We met on EHarmony.  After about a month of phone conversations, we finally met up at a local bar to watch the first football game of the season.  We hung out again the next day and that was pretty much it!  After a few weeks, we were inseparable!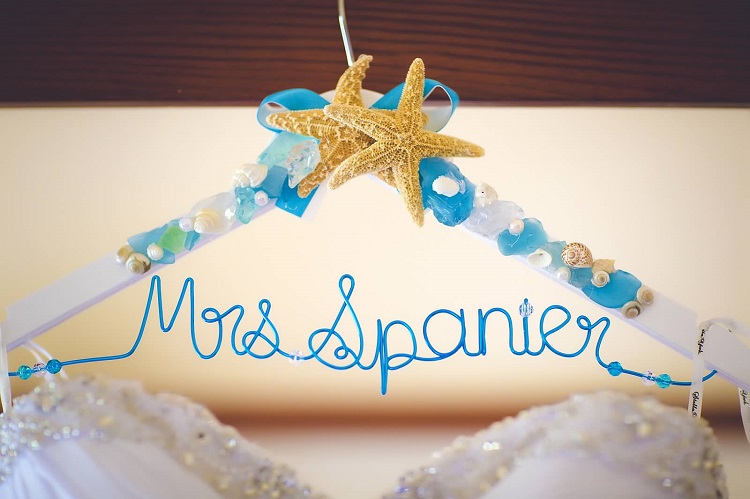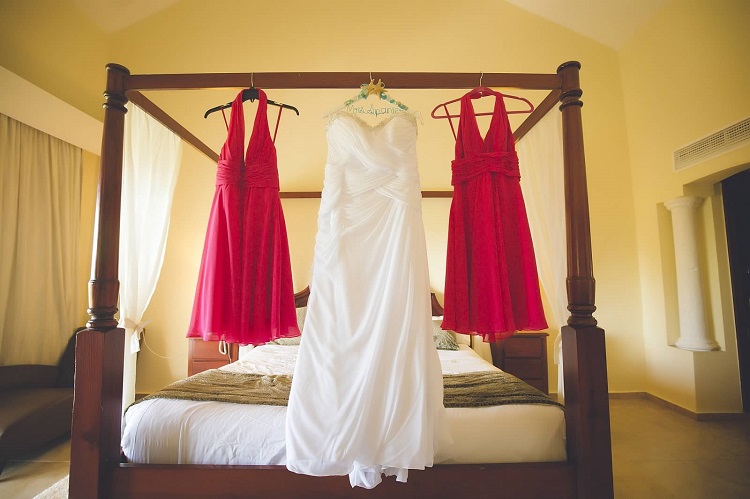 The destination wedding decision: something you've always wanted or came to love?
A destination wedding is something I have always wanted to do since I was a little kid. I always said when I get married it will be on the beach 🙂  Mike joined in on my dream!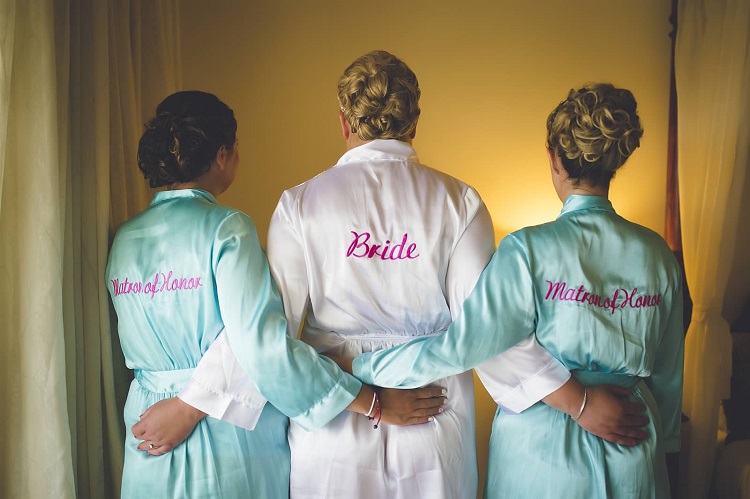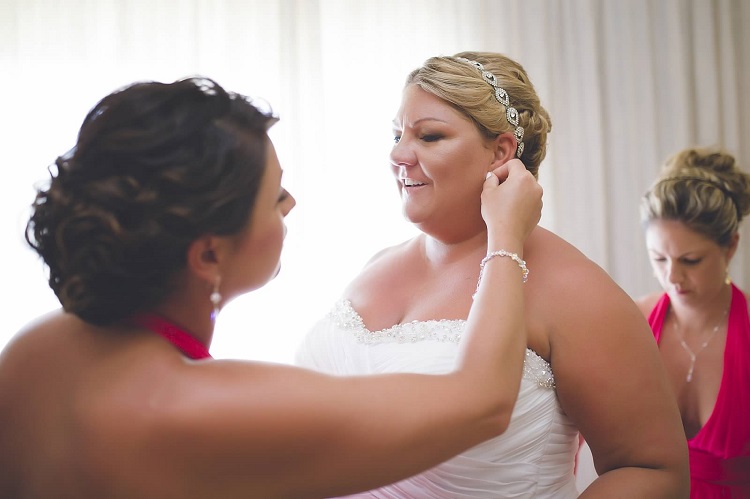 What made you choose your resort/destination?
We narrowed our choices on resorts down to two.  We took a trip down to visit the both properties.  We stayed at one resort and it was extremely large.  It took at least 10 minutes to walk to the beach from our room.  We did a day visit to the Majestic Colonial.  Upon our arrival to Majestic, we fell in love with it almost immediately.  It was absolutely beautiful, seemed like a little smaller of a resort, everything was fairly close and the beach was stunning 🙂
The last reason we chose the Majestic Colonial was because I felt really comfortable with Dayra, the Wedding Department Manager.  Once I met her, I knew that I would enjoy working with her and she would make our wedding extremely special.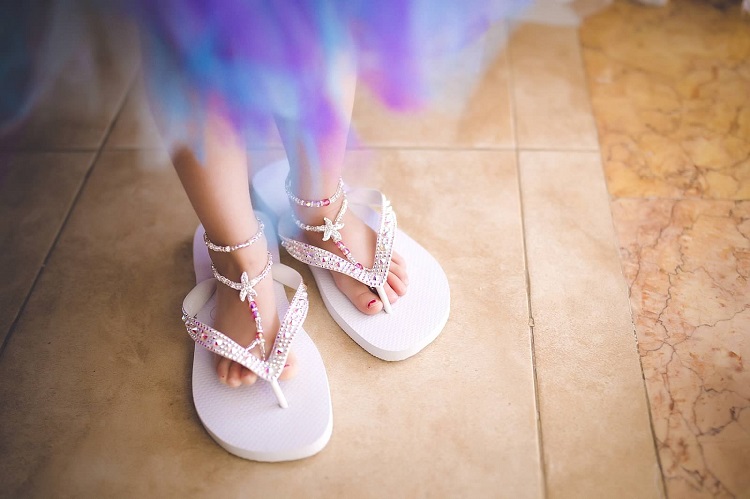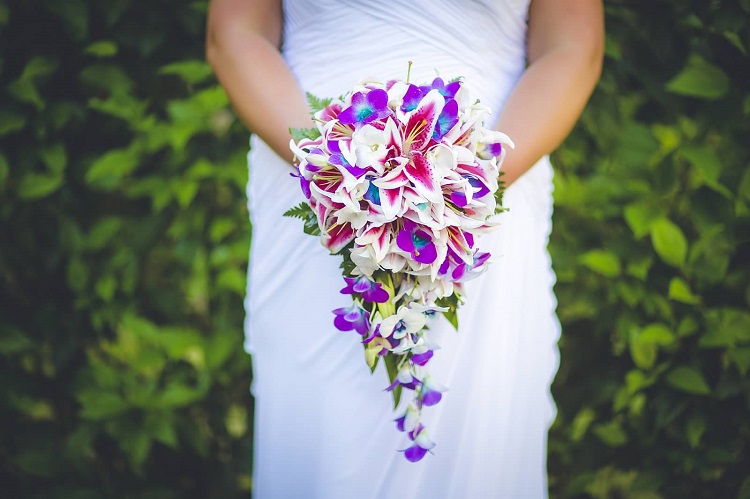 How did you personalize your wedding and ceremony?
We made welcome bags for our guests that we hand delivered to their rooms upon arrival.  We put a ton of stuff in the bags!  Advil, ear plugs, welcome letters, Itinerary, splash balls, pool floats, bug spray, waterproof cell phone holders and we made personalized Tumbler cups, wine cups and can Koozies!  The Tumblers were definitely our guest's favorite gift in their welcome bags.  Instead of the small cups the resort gives you at the bar, the bartenders were more than happy to put whatever drink was ordered in the tumbler cup 🙂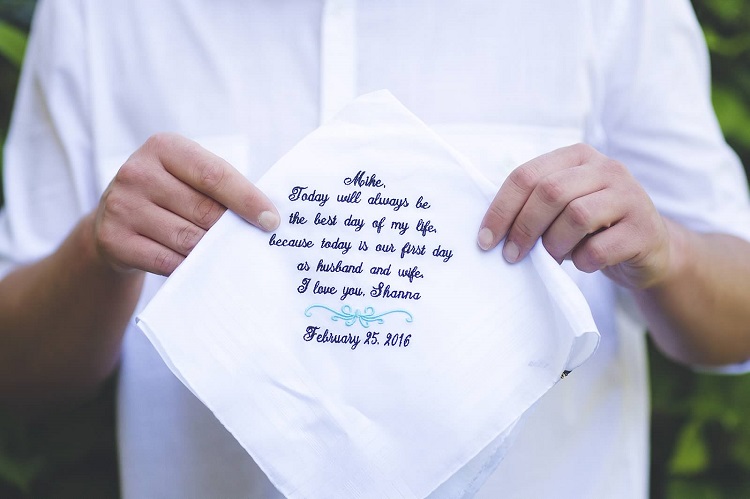 We also hosted a welcome dinner the night before the wedding at the buffet to thank everyone for coming and to hand out the wedding party gifts.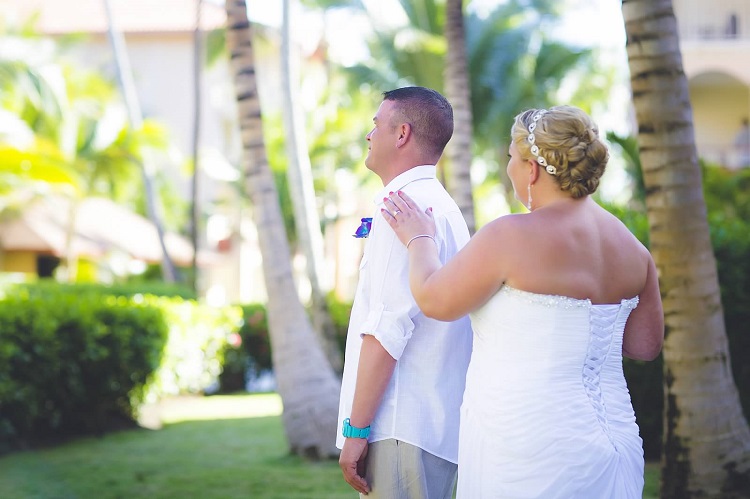 We made custom sunglasses for all of the wedding guests that said Shanna & Mike on one side and the other side said, "sh*t just got real!"  Everyone loved them. They were sitting out for them to grab upon arrival to the ceremony and they all wore them the rest of the weekend!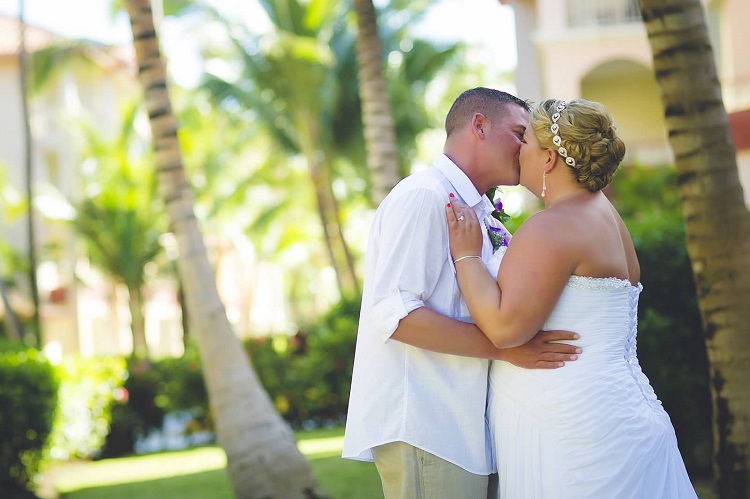 The funniest or most unusual moment was when:
Dancing on the bar during the reception and my brother-in-law rapping to 'Straight Outta Compton' by N.W.A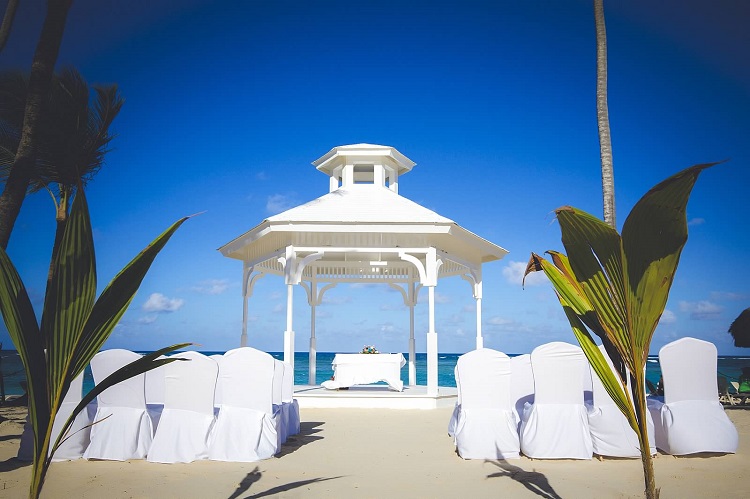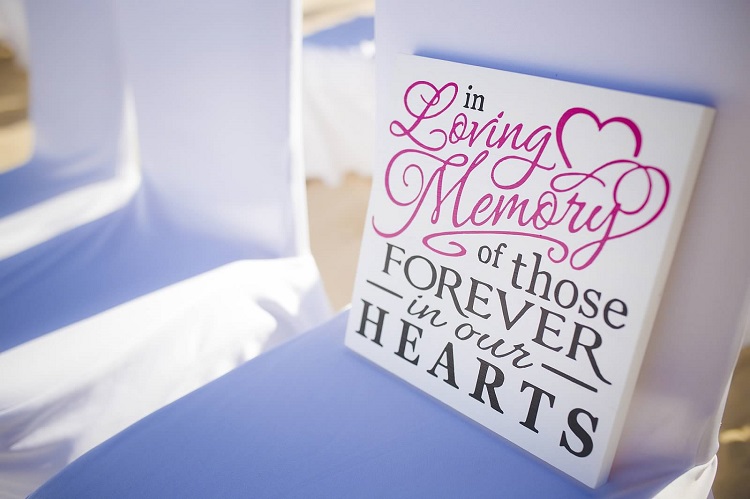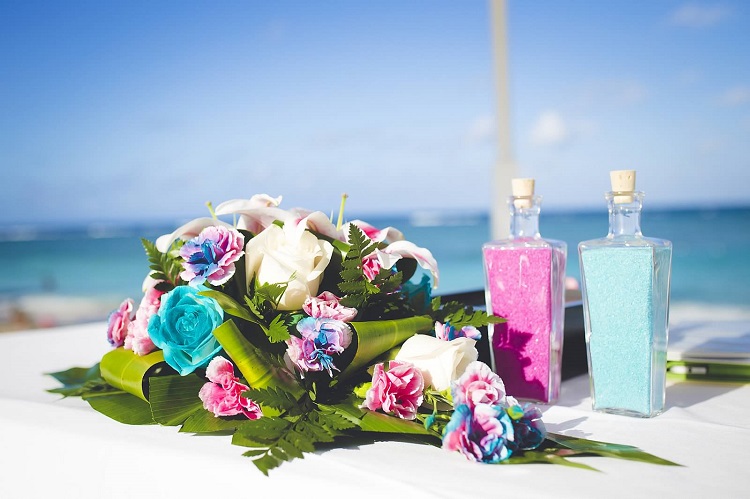 The most memorable moment was when…
Our first look!  It was a special, private moment for just the two of us.  I would suggest it for all couples.  It made the walk down the aisle so much more relaxing and something we can actually remember.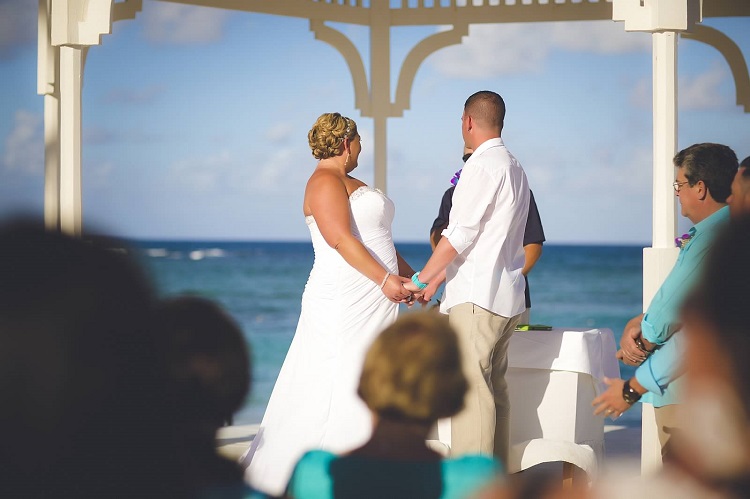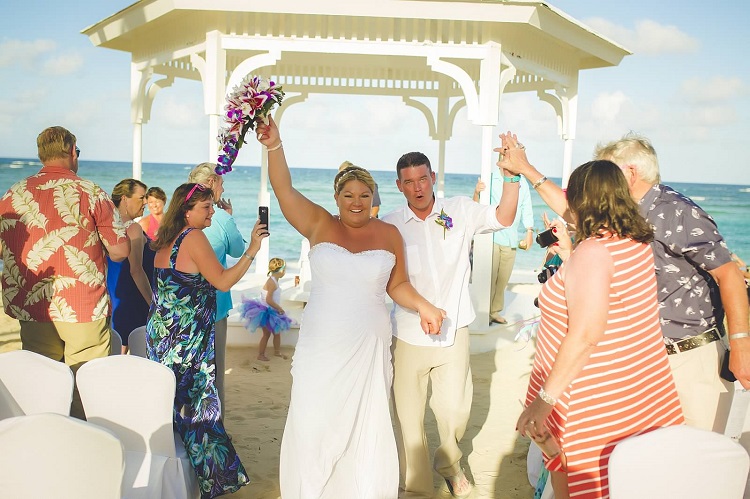 Three words that sum up your destination wedding experience are:
Best Wedding Ever
Besides the wedding itself, what was your favorite part of your trip? Did you do any activities with your guests?
Our 'Trash the Dress' photo session. It was so much fun!  My second favorite part would be spending time with our families and seeing them enjoy each other's company.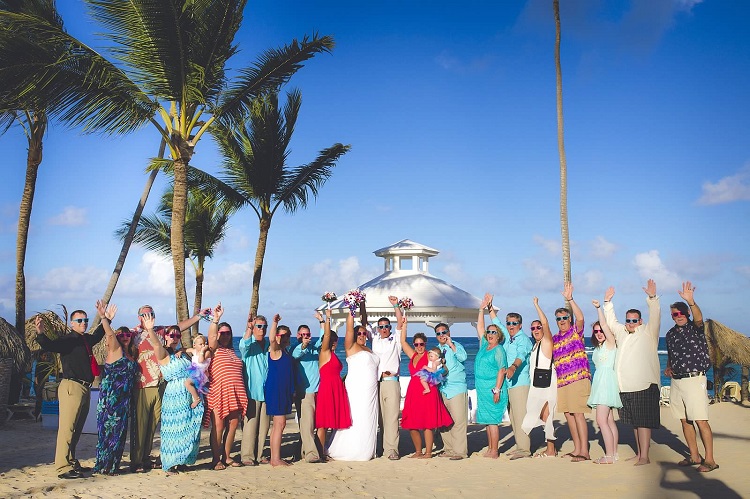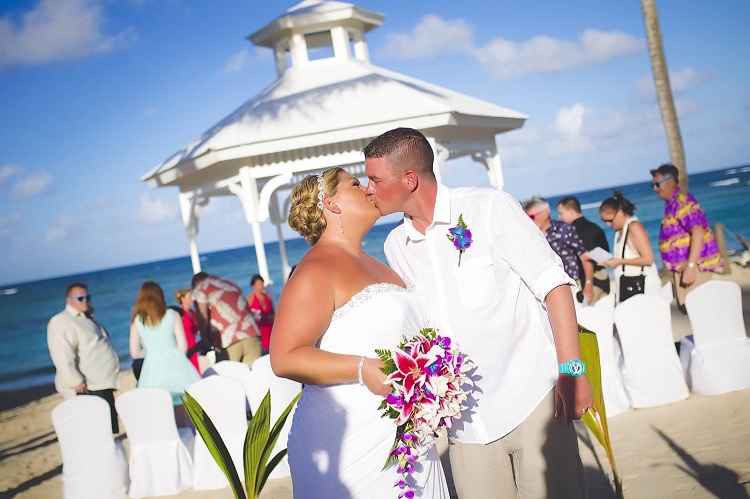 If you could travel anywhere for your one-year anniversary, it would be:
Back to Dominican Republic, or else Costa Rica.  We have always wanted to visit Costa Rica!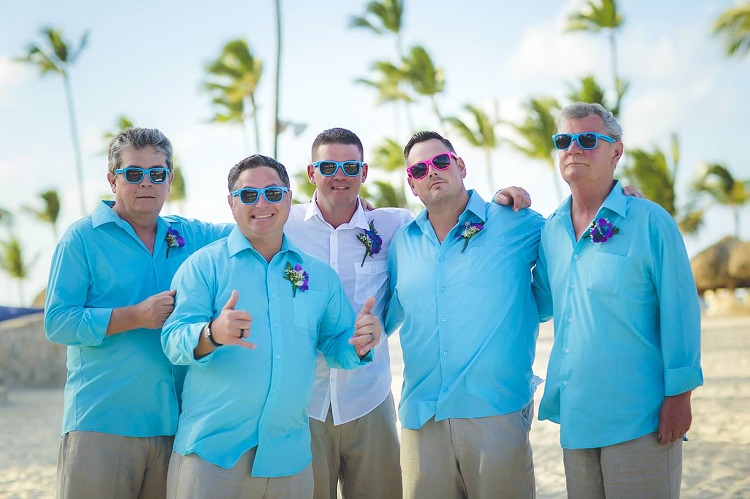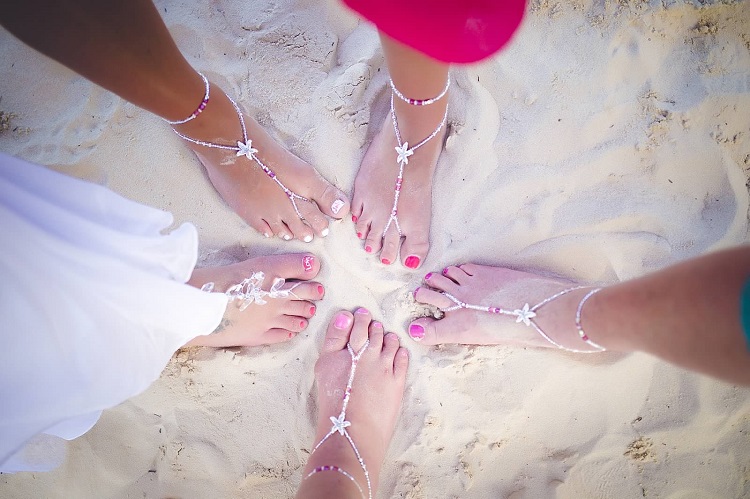 Your biggest piece of advice to couples planning a destination wedding would be:
Relax and enjoy all the moments.  The wedding coordinators are wonderful and will make your dream wedding happen 🙂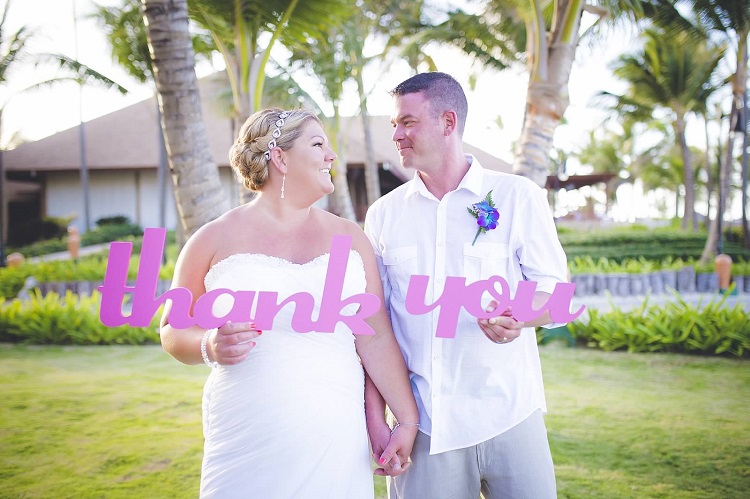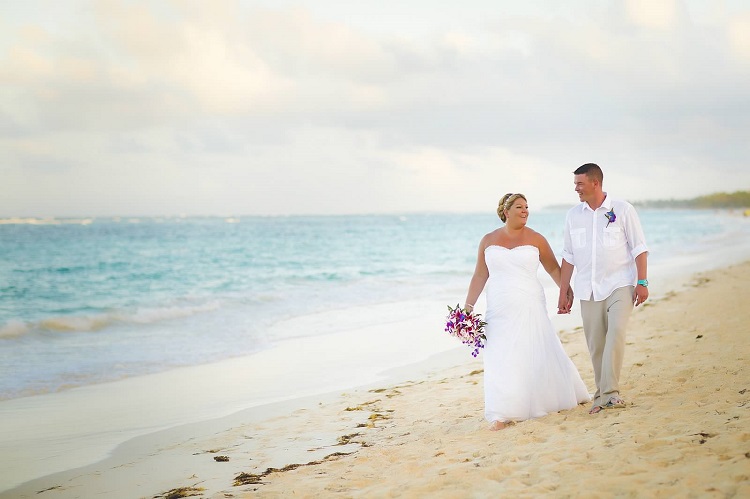 See more of Shanna & Mike's fun-filled reception below: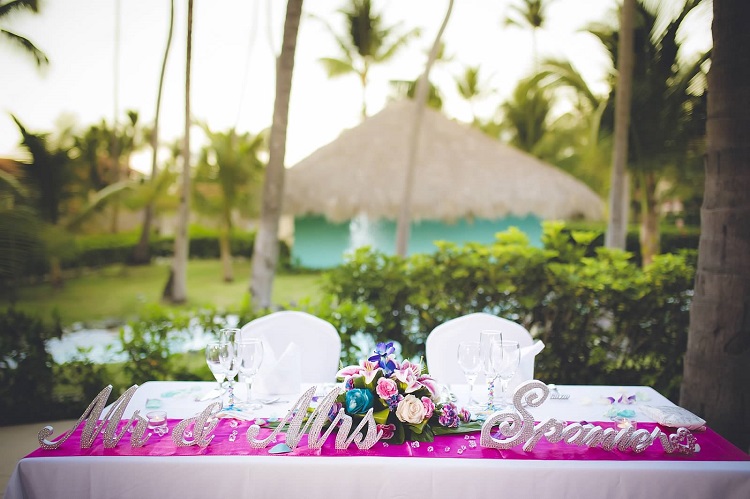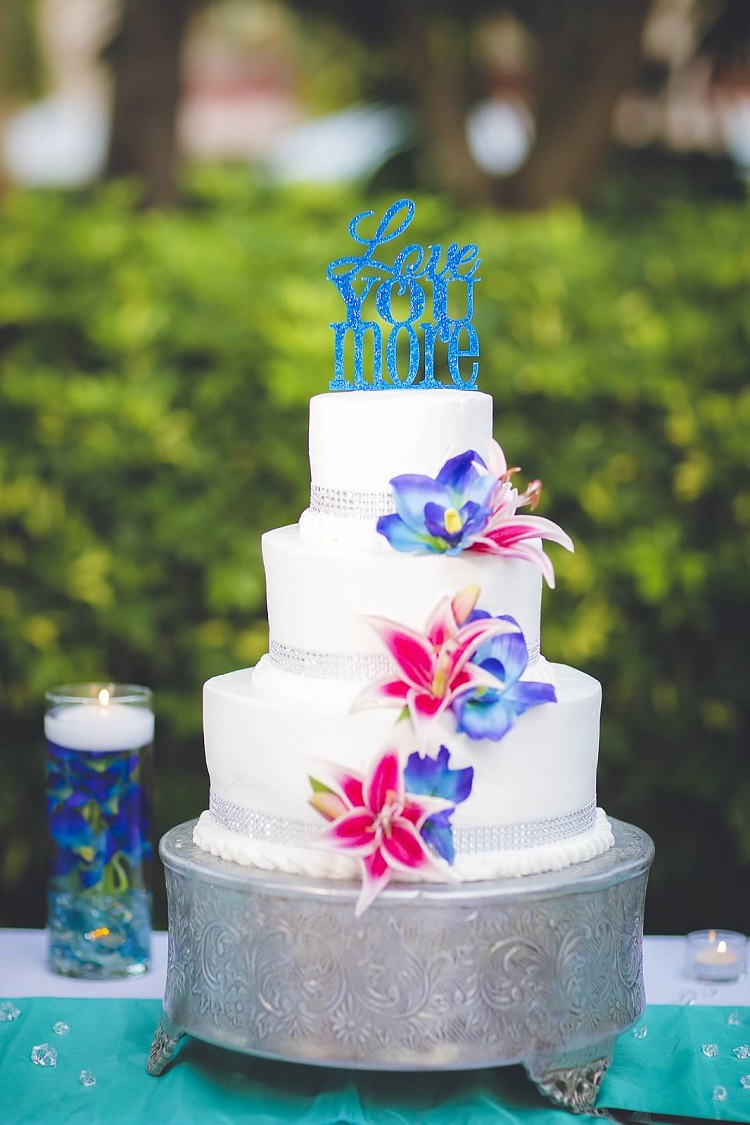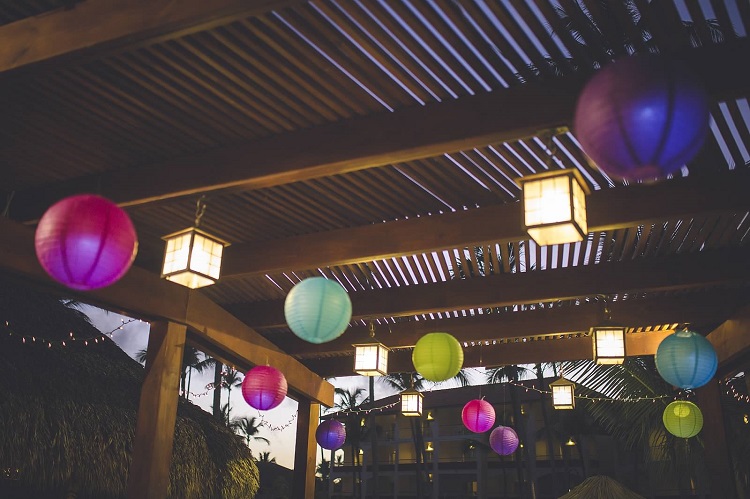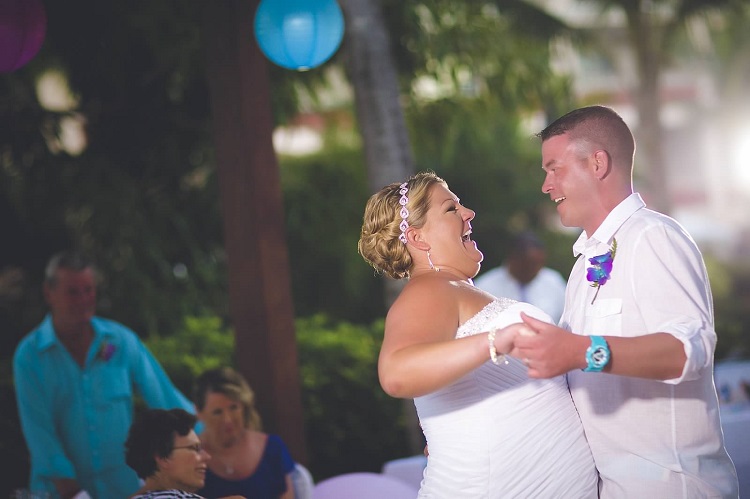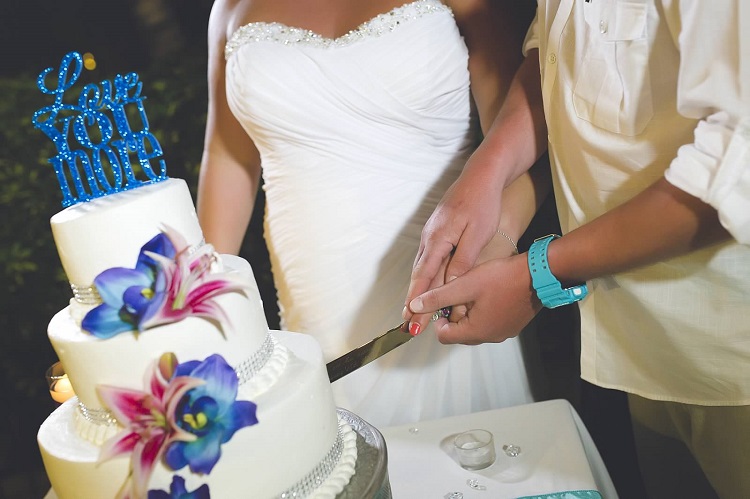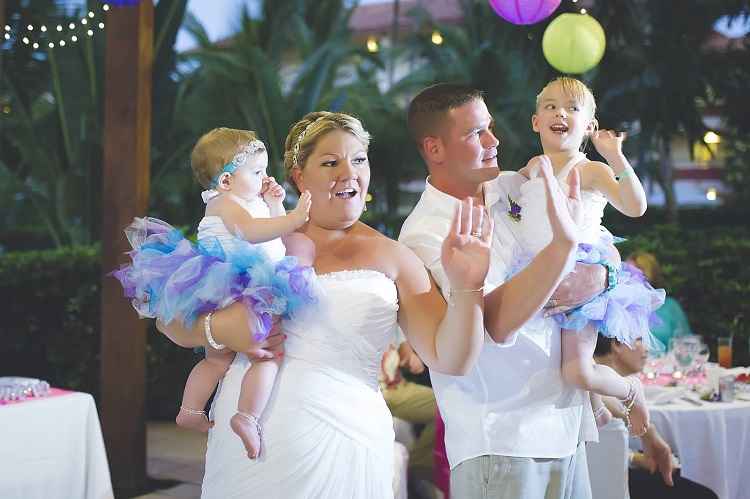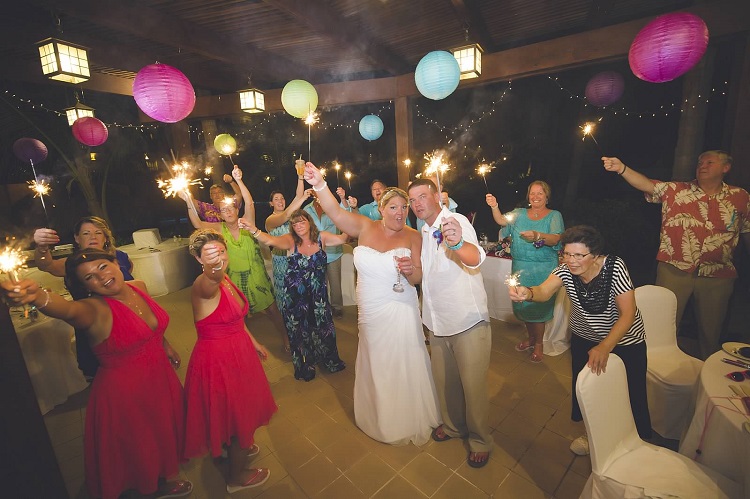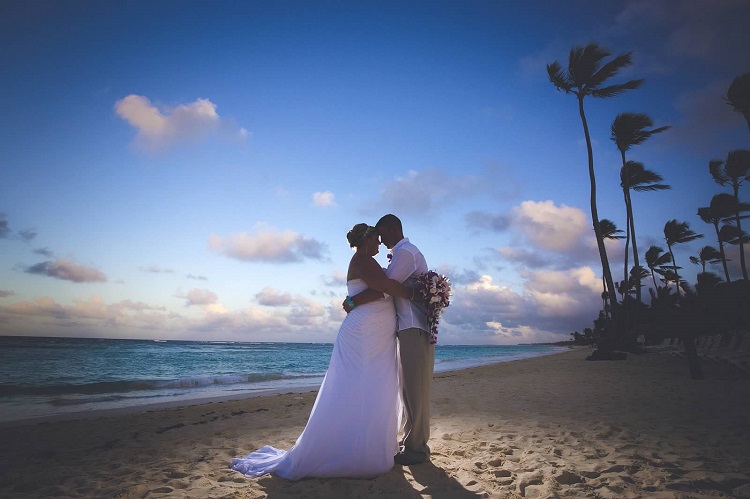 Ready to start planning the dream destination wedding of your own? Click here to get a free quote now! >>
Be sure to check out Shanna & Mike's amazing wedding video here! For more real wedding inspiration, visit our Pinterest page or Gallery!