Couple: Laurel and Ryan
Wedding Date: February 1, 2014
Location/Resort: Azul Sensatori Mexico in Riviera Maya, Mexico
Number of Guests: 49 and a baby 🙂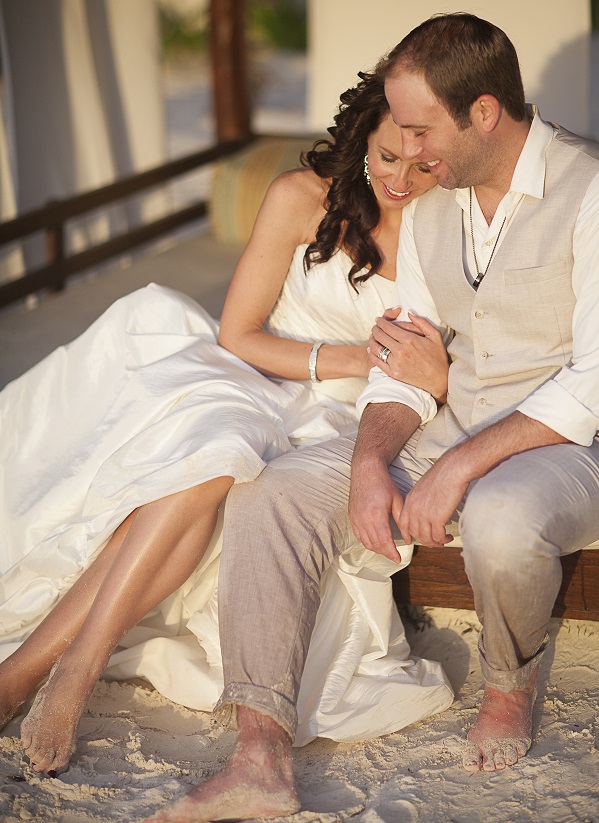 The (brief) story of how you met/fell in love:
It started out as a blind date that Ryan didn't want to go on and a leap of faith by Laurel. Laurel was new to Dallas after her recent move from Colorado and was ready to focus on her personal life. Ryan was simply worn out from going on blind dates, one after the other, as they got worse and worse. Ryan said this blind date would be his last, the date he called his "expiration date" and the final one he would go on.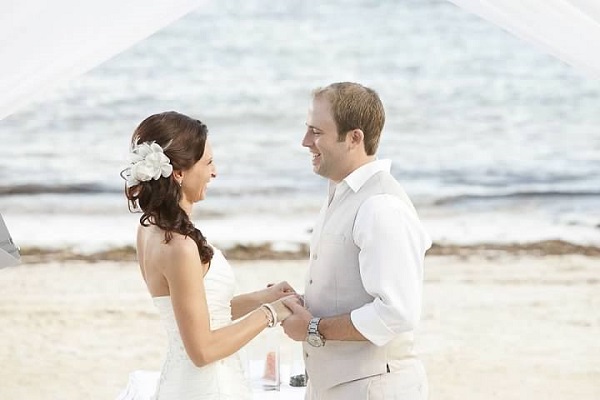 In walked the red head that he would later learn was an imposter. The wine started pouring, the conversation started flowing, and the date that they had both feared was going much better than expected. Ryan needed another date with this woman and could not wait the traditional three days before asking so he asked that night to see her again and they started dating.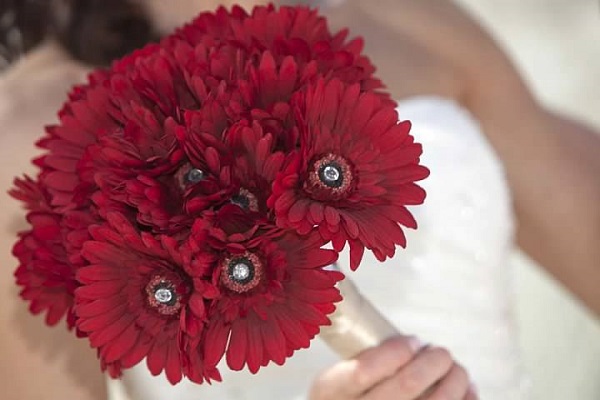 Six months later Ryan and Laurel found themselves in a relationship they did not expect. Shortly after that, Ryan found himself in a jewelry store with his entire family shopping for a special ring while celebrating with a constant flow of adult beverages. As he consumed more and more drinks, he found that the size of the diamond was growing and growing. After one was decided on, his initial plans of proposing in Paris could not wait. He refused to wait that long to put the ring on her finger so a few weeks later he found himself on a beach in Florida with toes deep in the sand, reciting a special poem as he got on one knee to ask the most important question of their lives. She was shocked, startled and had a hard time speaking, but the story ends with a happy YES!!!!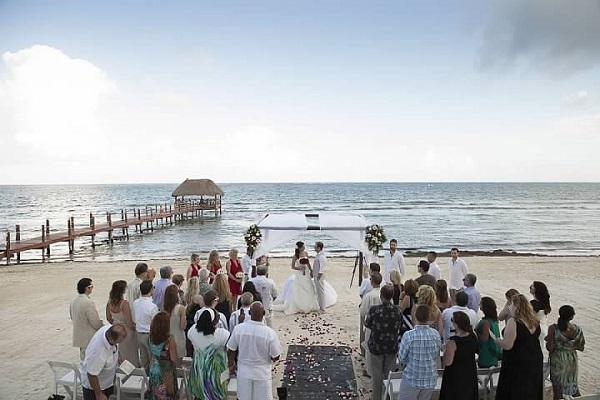 The destination wedding decision: something you've always wanted or came to love?
A destination wedding on a beach was my idea of a great time but Ryan was not sold on the idea at first.  I started inquiring with Barbara at DestinationWeddings.com after receiving her name from a friend who worked with her in 2012.  After sharing what I learned with Ryan and our families, it was a done deal.  Why not invite everyone on vacation and have a wedding too?!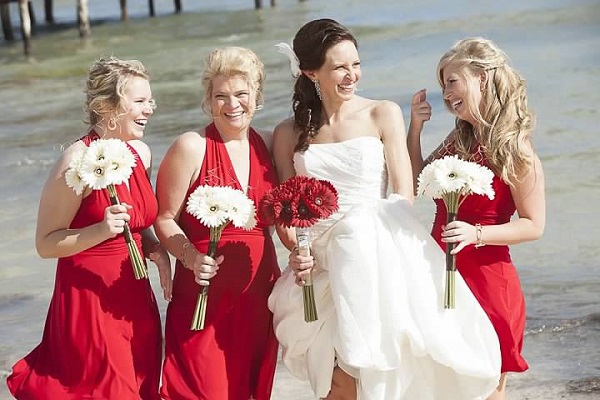 What made you choose Riviera Maya)?
The Rivera Maya is one of the most beautiful places I've ever been to.  We knew we wanted a beach wedding, but we also wanted to keep things like cost and accessibility at the top of our minds for our friends and family.  We were able to visit the resort a year before our wedding and within 24 hours we knew we had found the place of our dreams.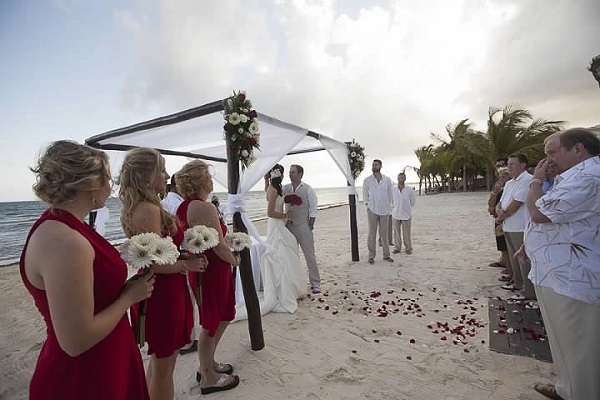 How did you personalize your wedding and ceremony?
With the help of our closest friends and family, we created our vision for each of the events and chose to make many of our decorations ourselves.  This not only ensured that things looked the way we wanted, but it was also truly rewarding to see everything come together throughout the weekend.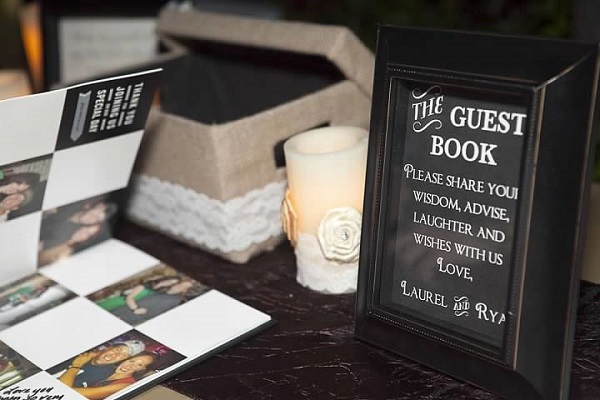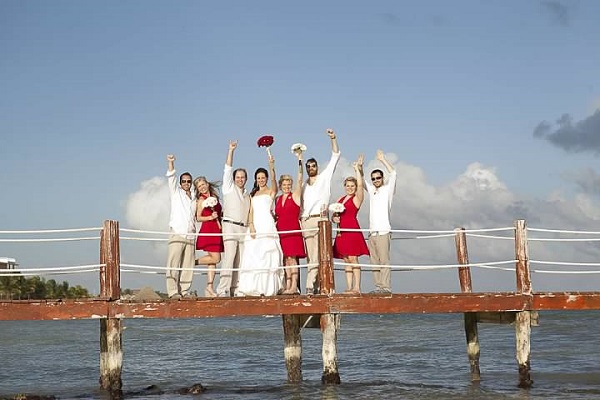 The funniest or most unusual moment was when….
There were so many funny moments throughout the trip and events but one that stands out the most was a speech the evening before the wedding.  Ryan's Uncle Rick presented us with two very nice bottles of wine 1982, the year Ryan was born, and 1988, the year Ryan had his first (you fill in the blank) at Uncle Rick's wedding.  The story was told in detail in front of everyone and I've never laughed so hard in my life…priceless!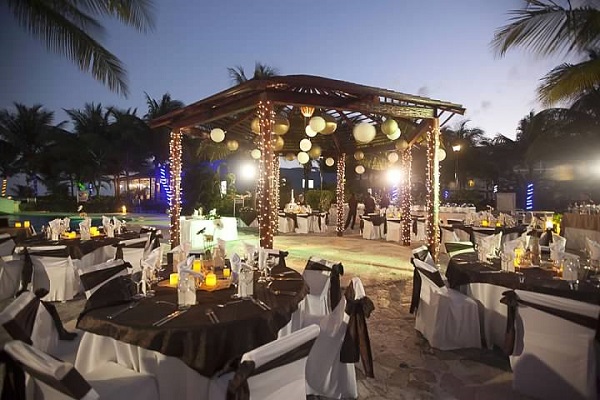 Three words that sum up your destination wedding experience are:
Epic, Priceless, and Worry-Free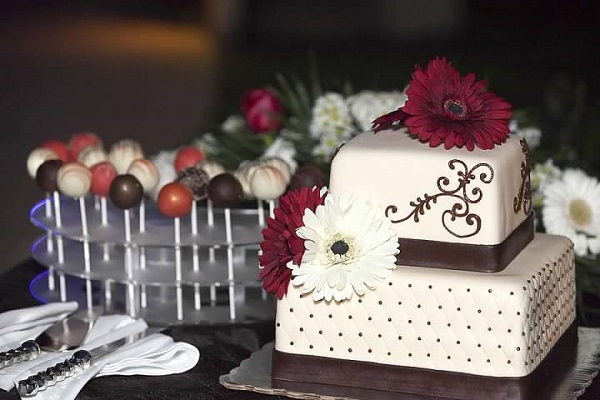 If you could travel anywhere for your one-year anniversary, it would be:
Italy, it's by far one of the most romantic places in the world!!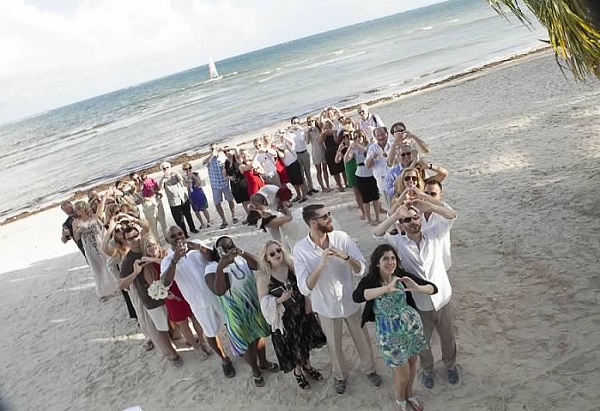 Your biggest piece of advice to couples planning a destination wedding would be:
Trust your Destination Wedding Specialist to take the stress and worry out of your guests travel plans.  Whether you have 10 guests or 50 they are there to make sure you have the best time of your life.  The on-site team is there to make you and your guests feel so special and ensure that everything will go just as it should.  It's your moment, so take it in, love it all, and know that you and your guests will have the time of your life!!!