Couple: Ashley & Nicholas
Wedding Date: December 3, 2016
Resort: Occidental Papagayo Resort in Costa Rica
Photography by: White Diamond Photography: Natalia Ramirez Soto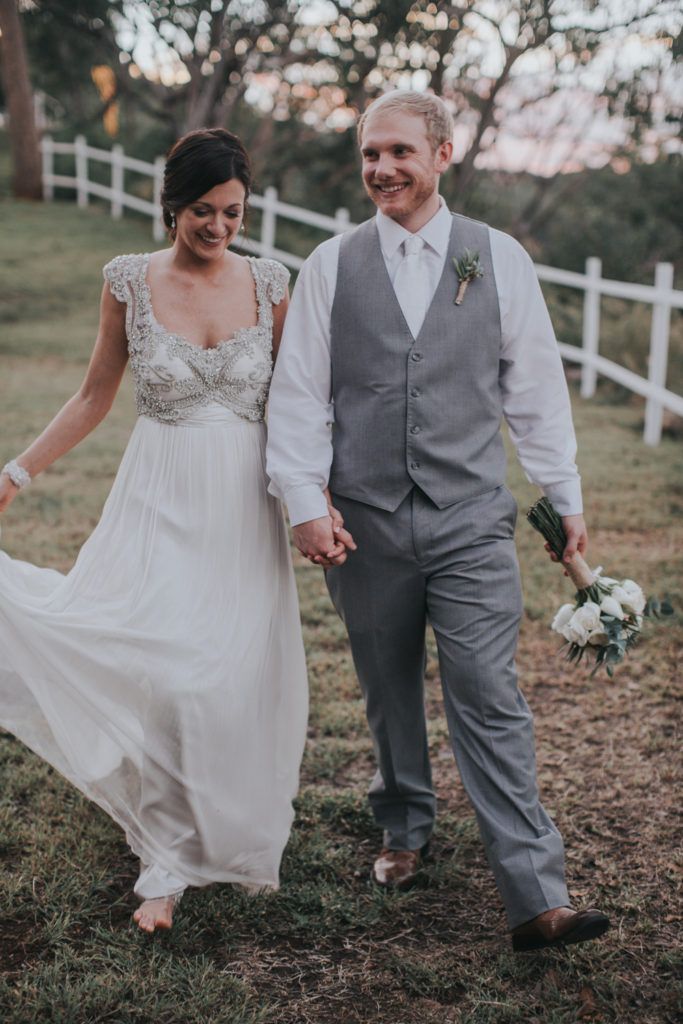 The (brief) story of how you met/fell in love:
Nick and I first met at the University of Illinois on a geology field trip to Arizona/California Spring 2009. It was one of my first geology classes, and it covered some advanced topics. Nick noticed I was having some trouble with some of the more complex geological concepts and, with his unlimited knowledge and awesomeness, was kind enough to help me out. We started dating after the trip.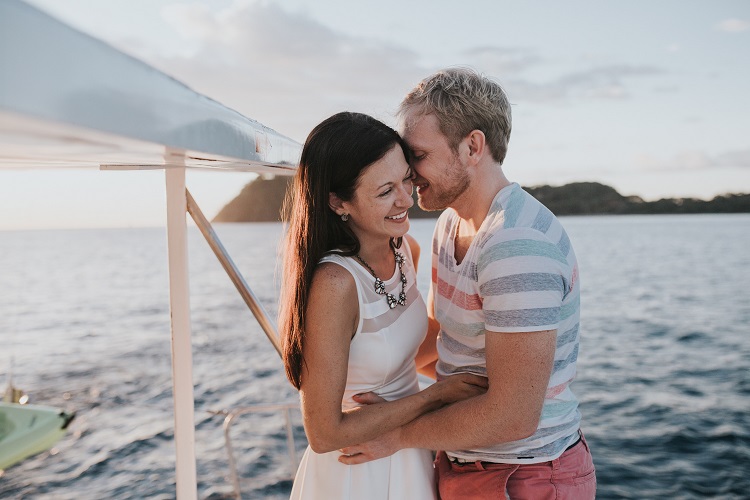 Nick graduated that year and would later go on to graduate school in Louisiana, beginning our three-year, long-distance relationship. We overlapped for a few months in 2011 when I started graduate school at Louisiana State University. Shortly after, Nick started work in Houston. We took turns visiting each other whenever we could. Finally, in 2013, I finished school and also got a job in Houston. We were finally able to live in the same city again!
It has been hard living so far from home, but Houston has brought us some unexpected joys. We adopted our puppy, Kimber, who now enjoys nothing more than sliced cheese and chasing squirrels. And our kitten, Jade, loves climbing on our TV and jumping out at Kimber to bite her nose.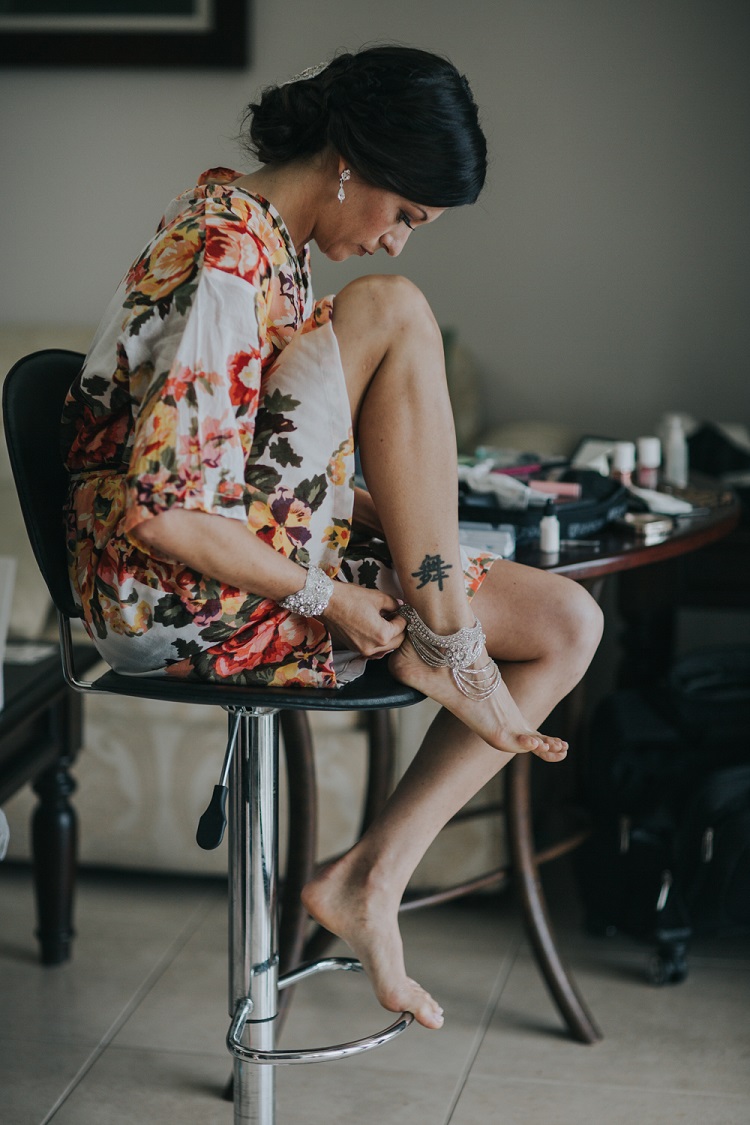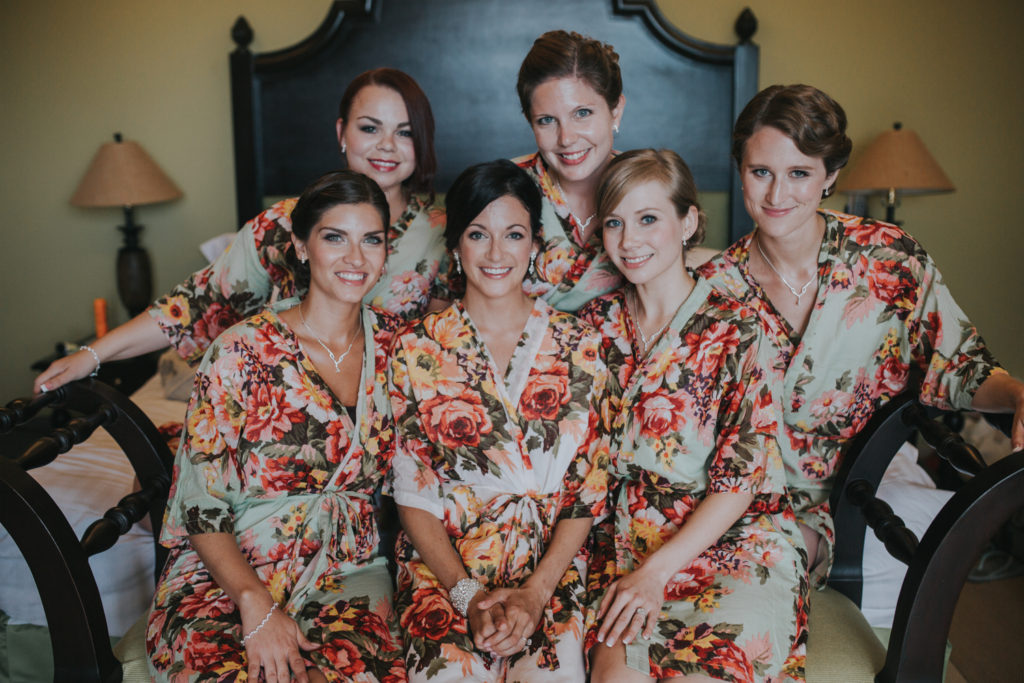 Our goal now is to travel the world. During our trip to Iceland we visited and descended into a dormant volcanic magma chamber. This is where Nick proposed. You don't have to be a geologist to know how cool that is! Once outside of the volcano, tour guides had champagne waiting for us. Continuing with a volcanic theme, plus the allure of beautiful beaches, Costa Rica was an obvious choice for a ceremony.

The destination wedding decision: something you've always wanted or came to love?
A destination wedding was not always on our radar. However, we both love to travel, so encouraging our closest family and friends to vacation with us was a no-brainer.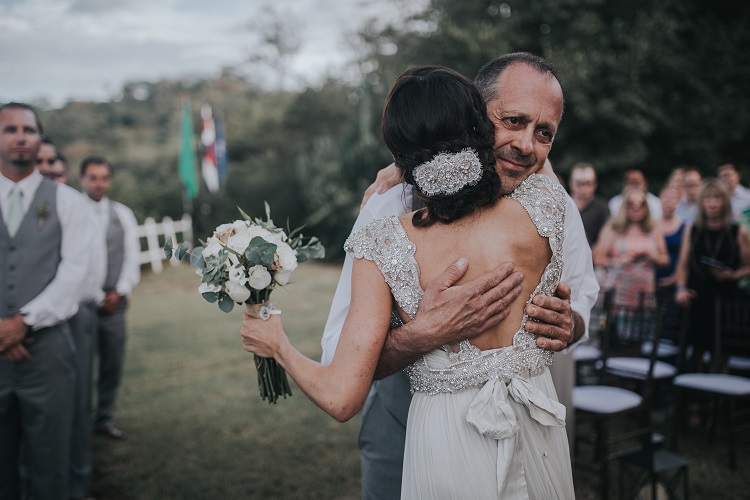 What made you choose your resort/destination?
The combination of active volcanoes, gorgeous beaches, and vast beautiful rain-forest was perfect for us.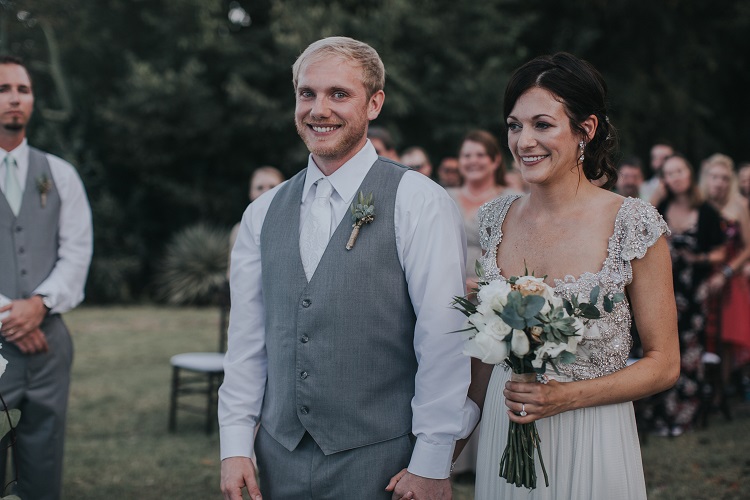 How did you personalize your wedding and ceremony?
We had one of our friends from Iceland officiate our wedding, which was really special. Our guest book was a globe that our guests signed (instead of a traditional wedding guest book). My (now) mother in law created our cake topper, which was made of two geodes made to look like a bride and groom.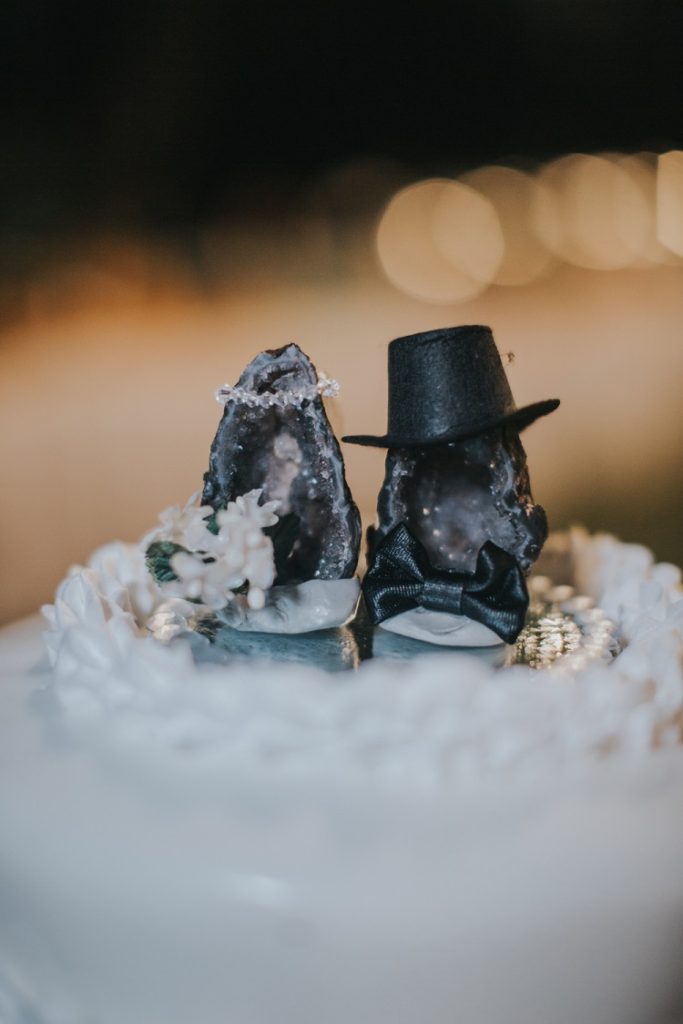 One of our friends made us a sign for the start of the aisle that read, "Shoes here, vows there, love everywhere." And, to top it off and party in style, we brought a bunch of glow sticks to dance the night away.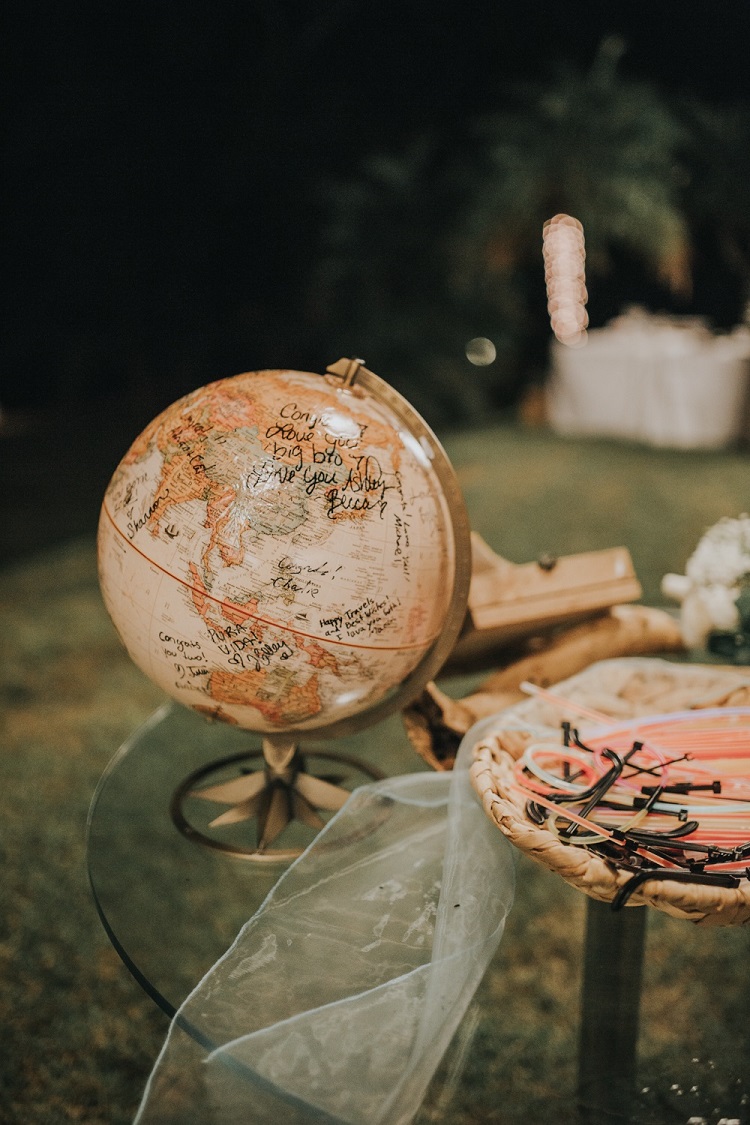 The funniest or most unusual moment was when…
the best man missed his flight and the ceremony, but he made it to the reception to deliver a hilarious speech!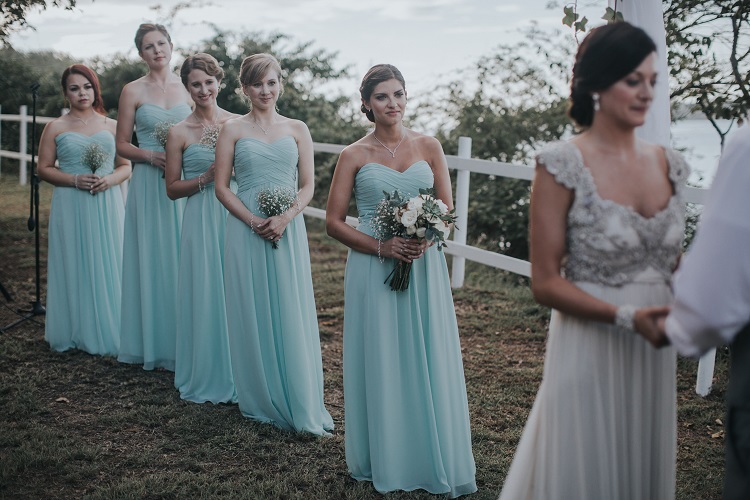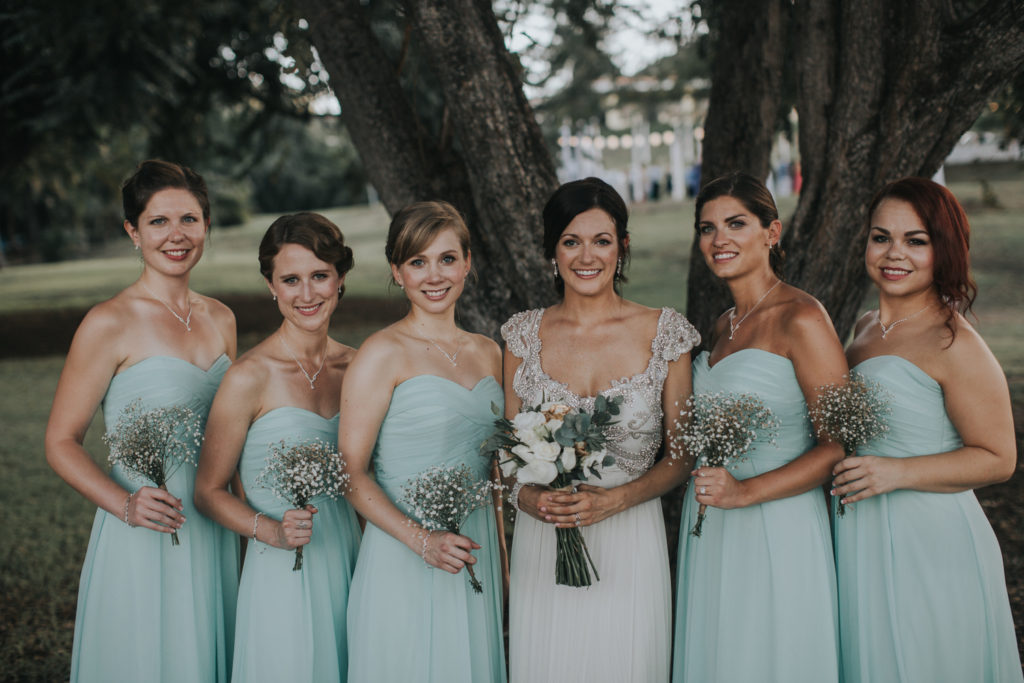 Beyond the ceremony, the most memorable moment was…
The sunset sail on the Pacific Ocean that we enjoyed with our family and wedding party.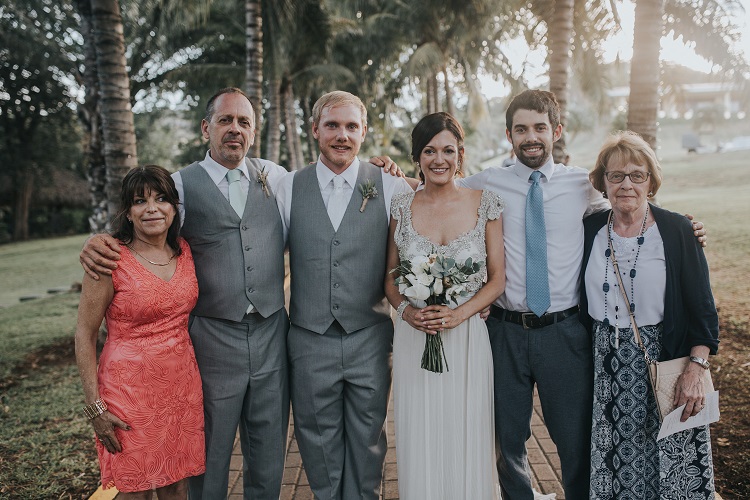 Three words that sum up your destination wedding experience are:
Unforgettable, family, celebration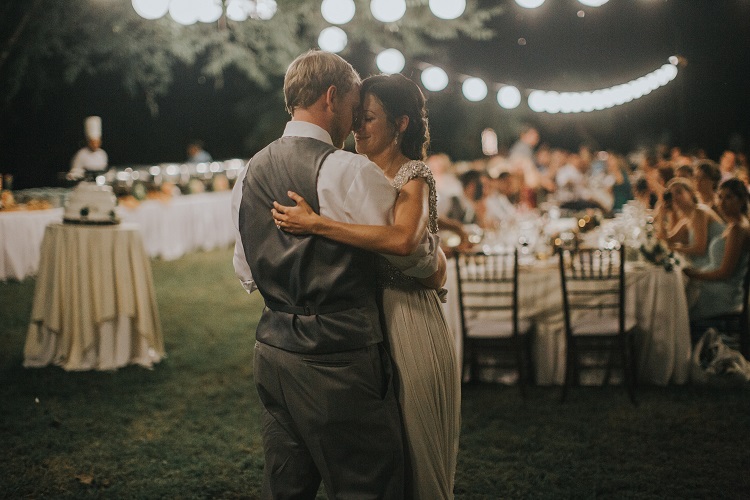 Besides the wedding itself, what was your favorite part of your trip? Did you do any activities with your guests?
Aside from the sunset sail, we went on a trip to the Arenal Volcano with some of our guests. We walked the suspension bridges among the rain-forest canopy, enjoyed a boat ride on the Laguna de Arenal, and relaxed at the Tabacon Hot Springs.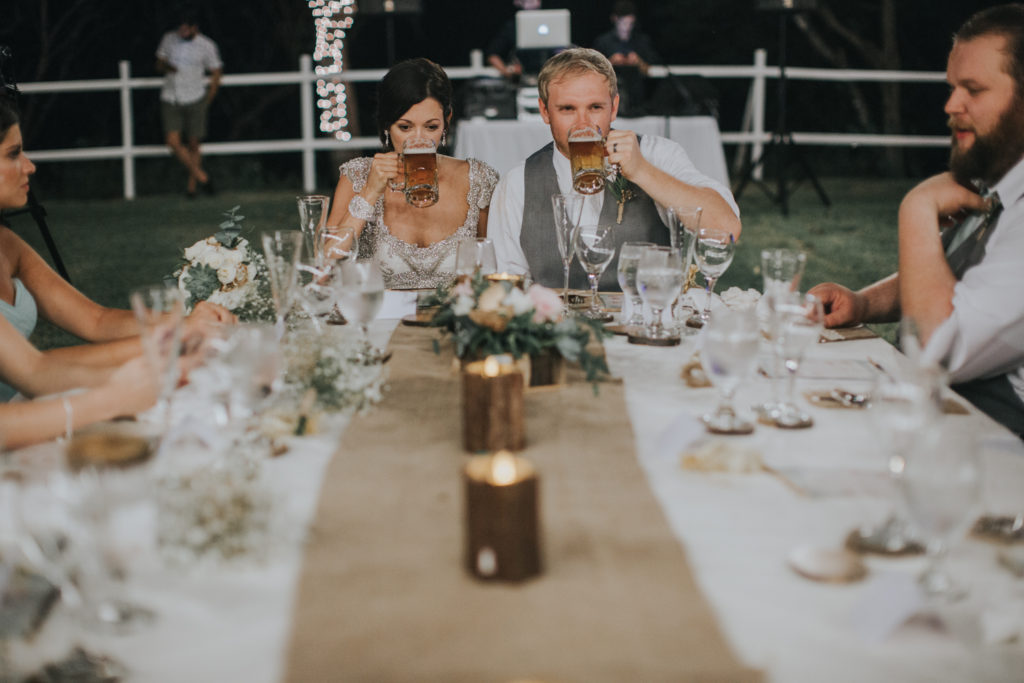 If you could travel anywhere for your one-year anniversary, it would be…
Tanzania!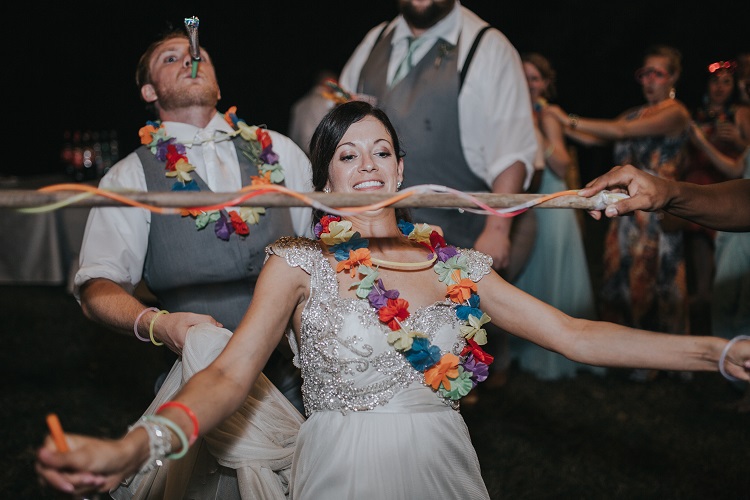 Your biggest piece of advice to couples planning a destination wedding would be…
All of your planning will be done prior to your trip, so remember to relax and enjoy during your stay!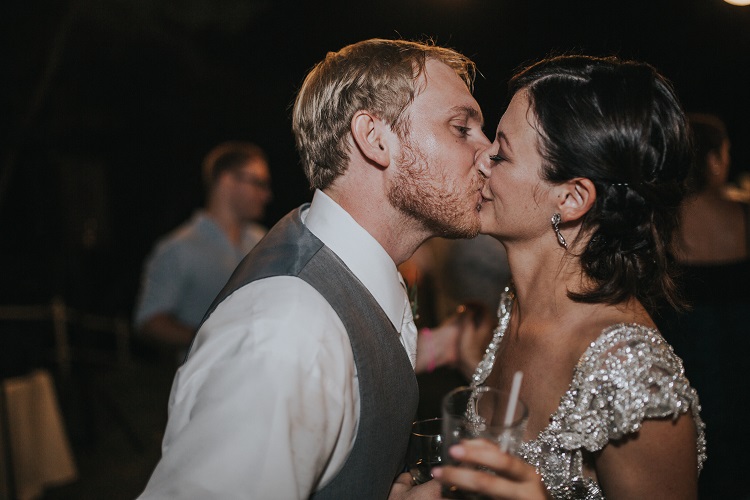 For more real wedding inspiration, check out our photo gallery and Pinterest!