Couple: Melissa & Richard
Resort Name & Destination:  Royalton Riviera Cancun Resort & Spa, Mexico
Number of Guests:  25
Photography:  PhotoPro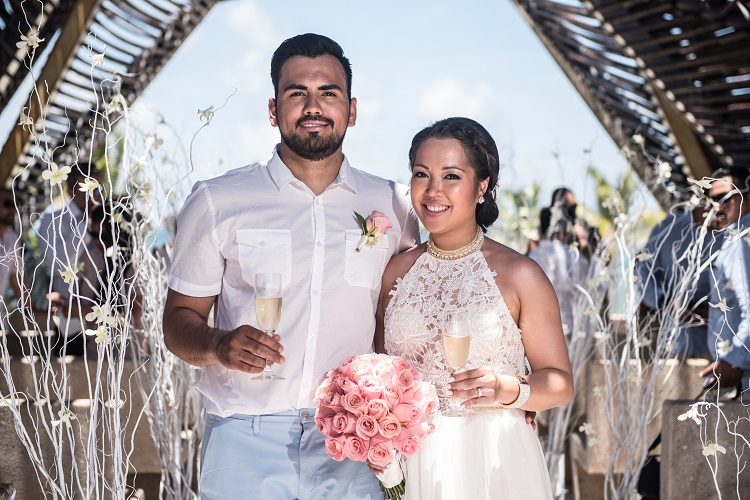 The (brief) story of how you met/fell in love: We met at Riu Santa Fe in Cabo San Lucas, where Richard was working front desk at the time and my friends and I were on vacation in May 2010.  After numerous visits to front desk to book A La Carte dinners, Richard invited my friends and I out to show us the city.  We instantly clicked and were so into each other by the end of the night.  Luckily Richard had some days off so he was able to hang out with us for the later half of our trip.  It was the hardest thing saying goodbye when it was time to leave, but we kept in touch over the summer.  After the summer was over, I decided to go back to Cabo on my own to figure things out with Richard and if this long distance relationship was going to work.  We decided to officially become boyfriend/ girlfriend but couldn't bare to be so far apart.  Richard came to visit me in Toronto November and December of the same year and stayed for awhile.  We were so in love and knew we didn't wanna be apart again. We knew in our hearts that we just couldn't live without one another.  We decided to get married on June 25, 2011, having a small Civil Ceremony, with the intention of having a larger Destination Wedding back in Mexico, where both our families could celebrate.  After the birth of our first born son and the purchase of a new home, our plans got put on the back burner.  Two beautiful children later, we decided to revisit our plans for a destination wedding, but instead to celebrate our 5th Anniversary as we renewed our vows.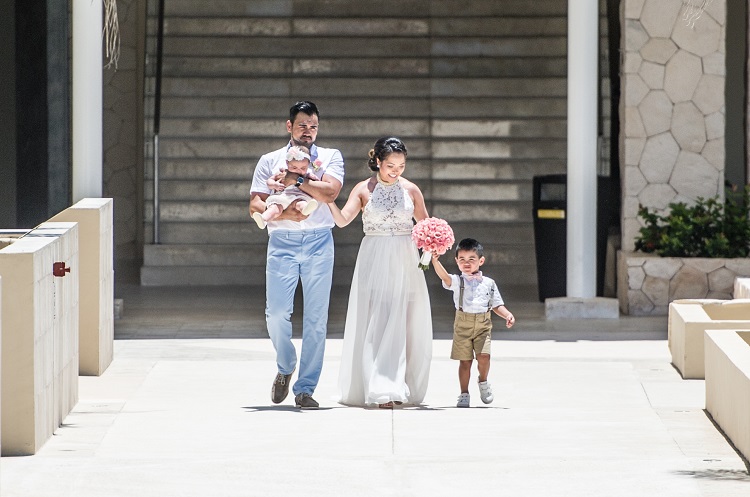 The destination wedding vow renewal decision: something you've always wanted or came to love?
Since Richard lived in Mexico and his family still lived in Mexico (Cabo, then moved to Playa Del Carmen after Richard left), it wasn't really considered a "destination wedding" per say for Richard and his family but more so for my family and I.  I always dreamt of a destination wedding so this was absolutely perfect for Richard and I.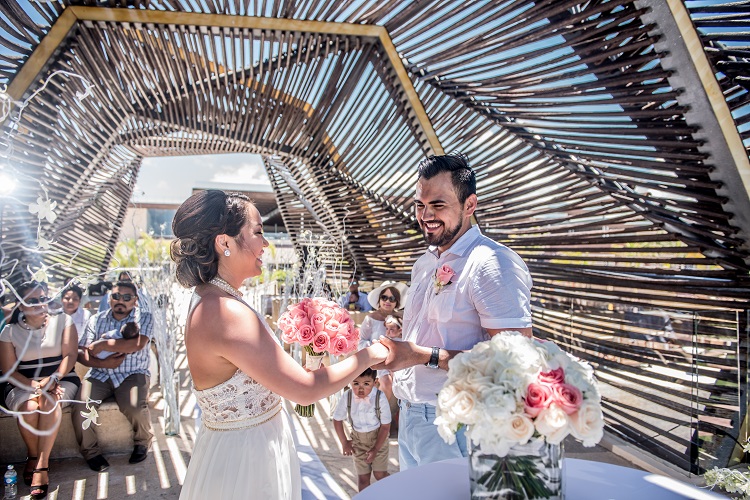 What made you choose your resort/destination?
We chose Riviera Maya as that is where Richard's family resides.  They were not present during our Civil Wedding so it was very important for us to have them there for our Vow Renewal.  We chose Royalton Riviera Cancun Resort & Spa for its very new and modern look.  Also it has incredible facilities geared towards families and children, as we obviously had a toddler of our own to keep occupied and happy so that Mommy and Daddy can be happy =P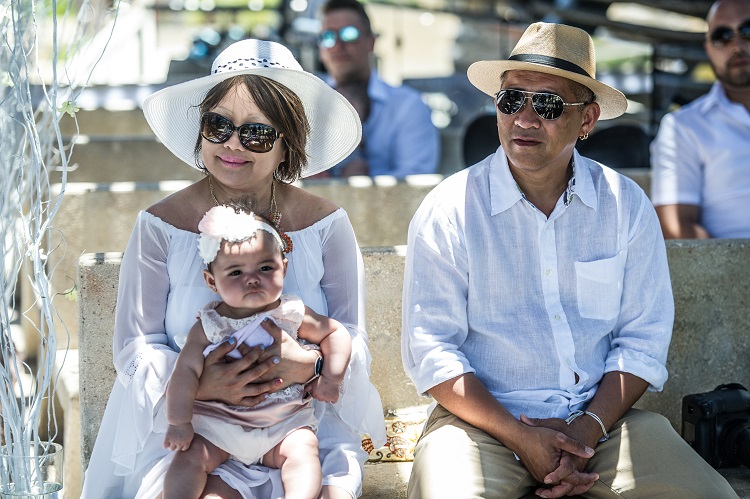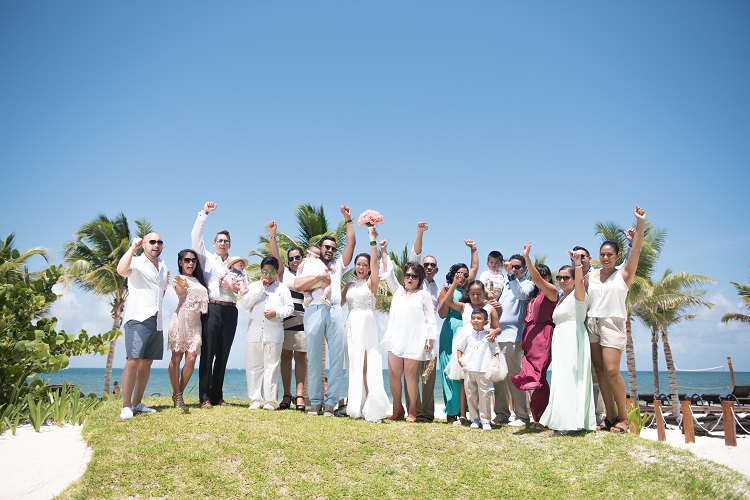 How did you personalize your wedding vow renewal and ceremony?
We chose the "Mexican Experience" wedding package, that incorporated very traditional Mexican aspects into our Vow Renewal celebration.  It included a mariachi band who played very traditional "mariachi" love songs and music, a Mexican duo performance, tequila tasting, and a Mexican infused menu for our 3 course reception dinner.  We also wrote our own renewal vows that were specific and special to us.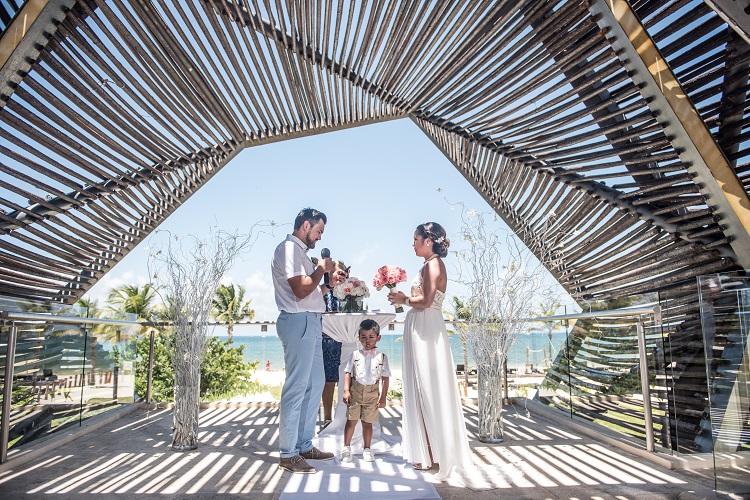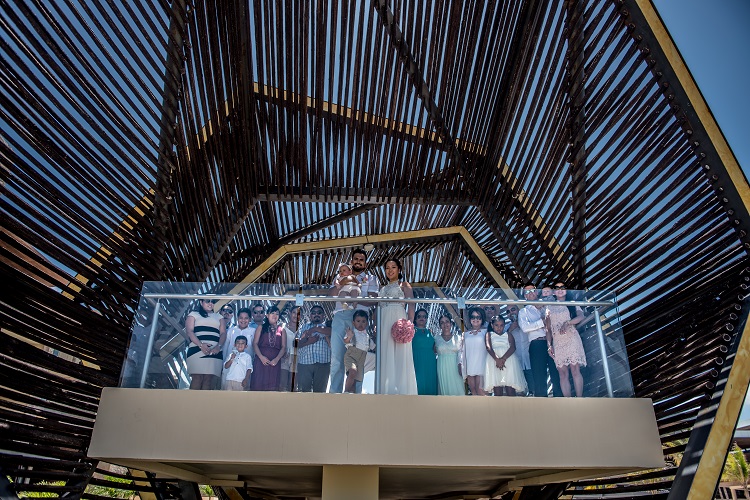 The funniest or most unusual moment was when….
We walked in as a family during our procession and our children Tyler and Baby Lauren, were to sit down with my parents in the front row so Richard and I could commence our vow renewal ceremony. Instead Tyler decided he couldn't leave our side so he stood up there with us like he was our "Best Boy" and then went smack in the middle of us like he was officiating the ceremony lol.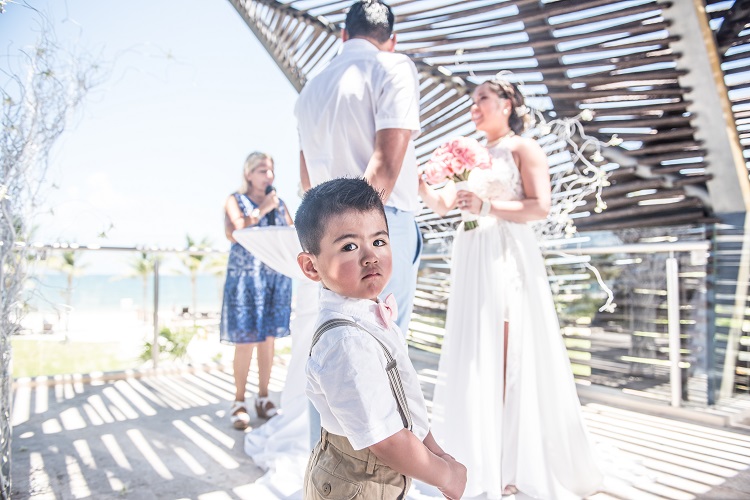 The most memorable moment was when….
We arrived at the front and faced each other as the officiant started the ceremony, and we were both so overjoyed with emotion that we both welled up with tears. We truly were reliving the happiest day of our lives.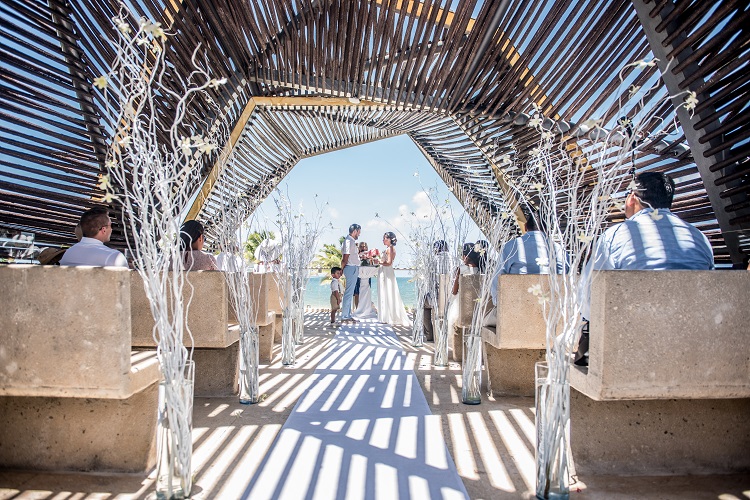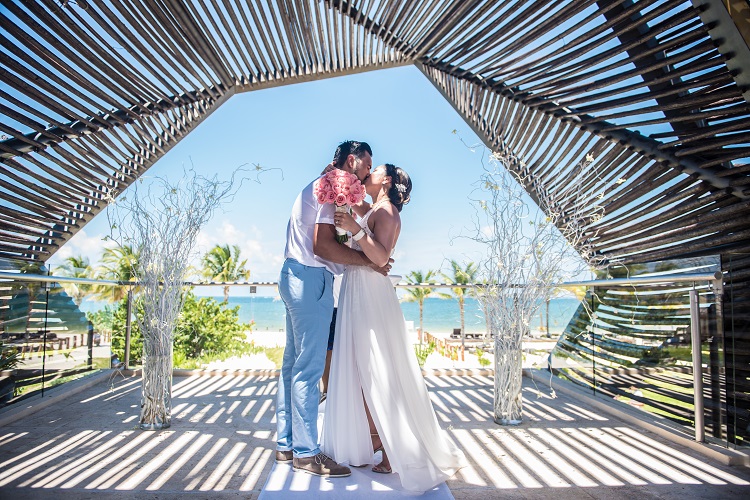 Three words that sum up your destination wedding vow renewal experience are:
The Most AMAZING!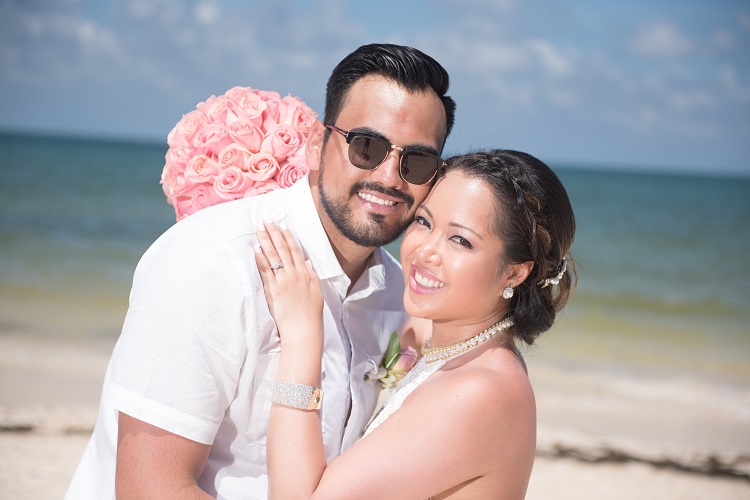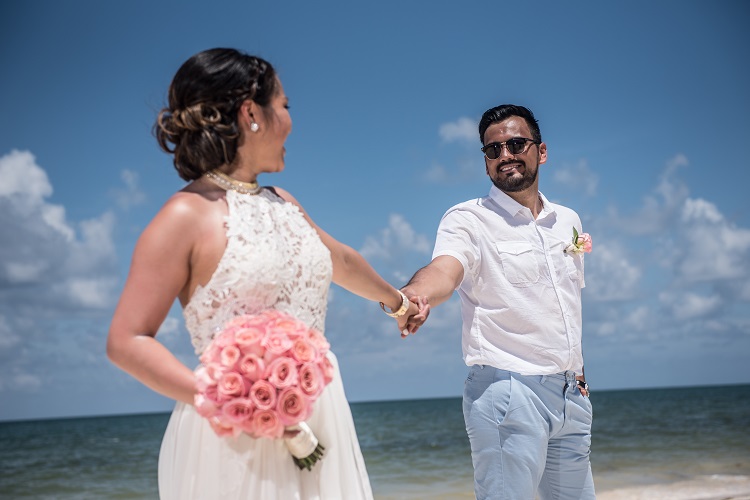 Besides the wedding vow renewal itself, what was your favorite part of your trip?  Did you do any activities with your guests?
The foam parties with the kiddies and family.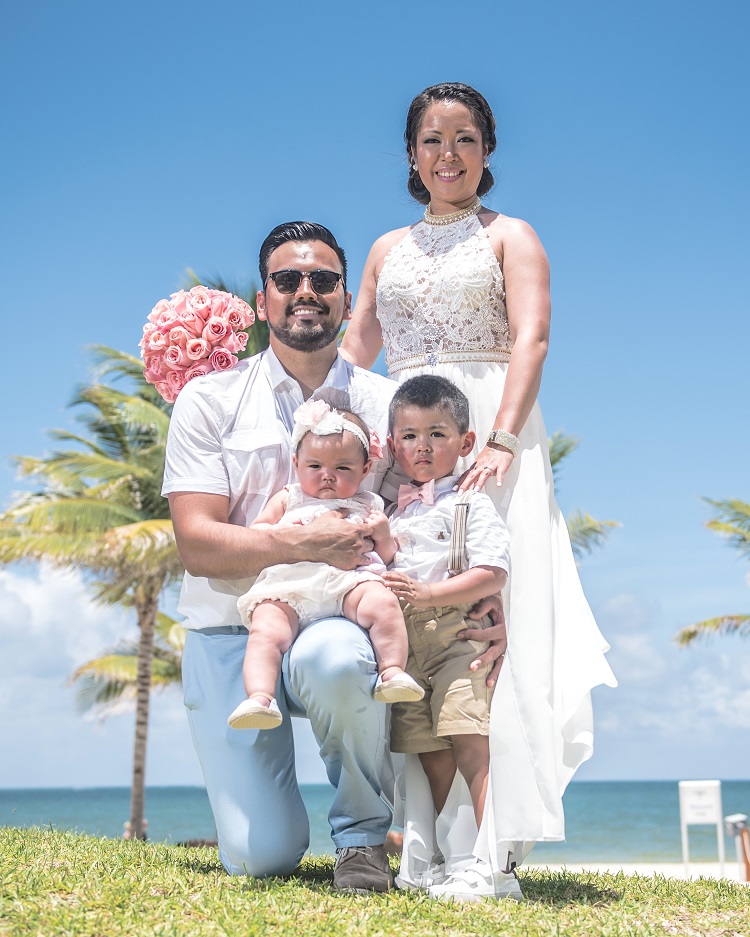 If you could travel anywhere for your next anniversary, it would be:
Well since we just celebrated our 5th Anniversary renewing our vows in Mexico, perhaps for our 10th, we'd love to travel to an exotic place like Bora Bora or Tahiti.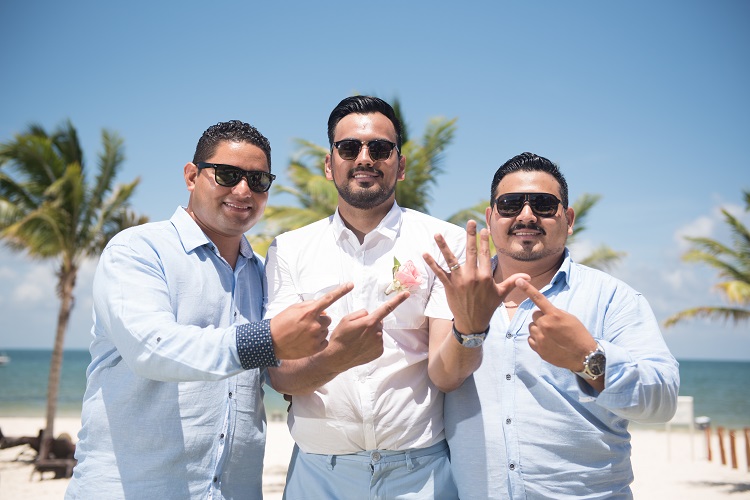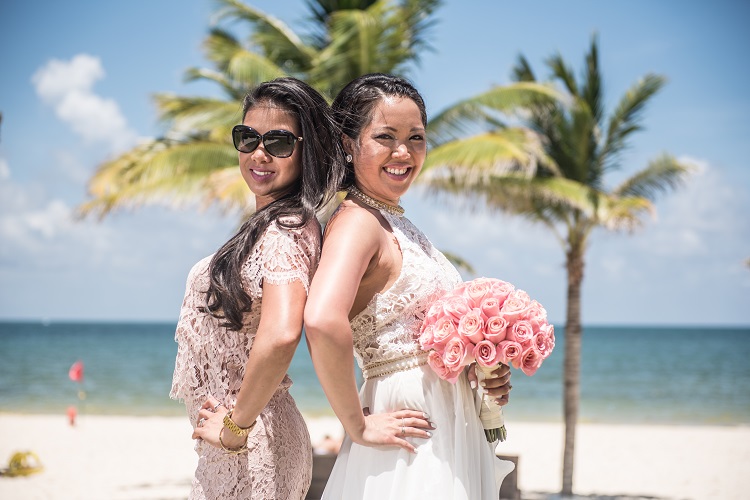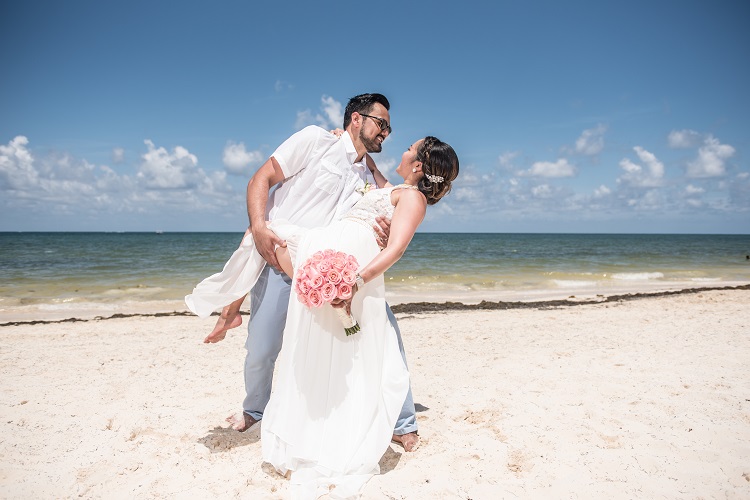 Your biggest piece of advice to couples planning a destination wedding vow renewal would be:
Contact Destination Weddings for assistance in planning!!!  The best decision!!… made the whole process so much more stress free and FUN!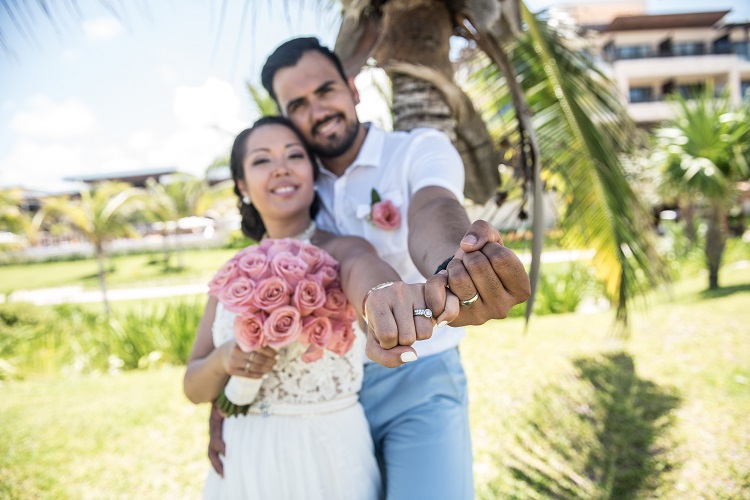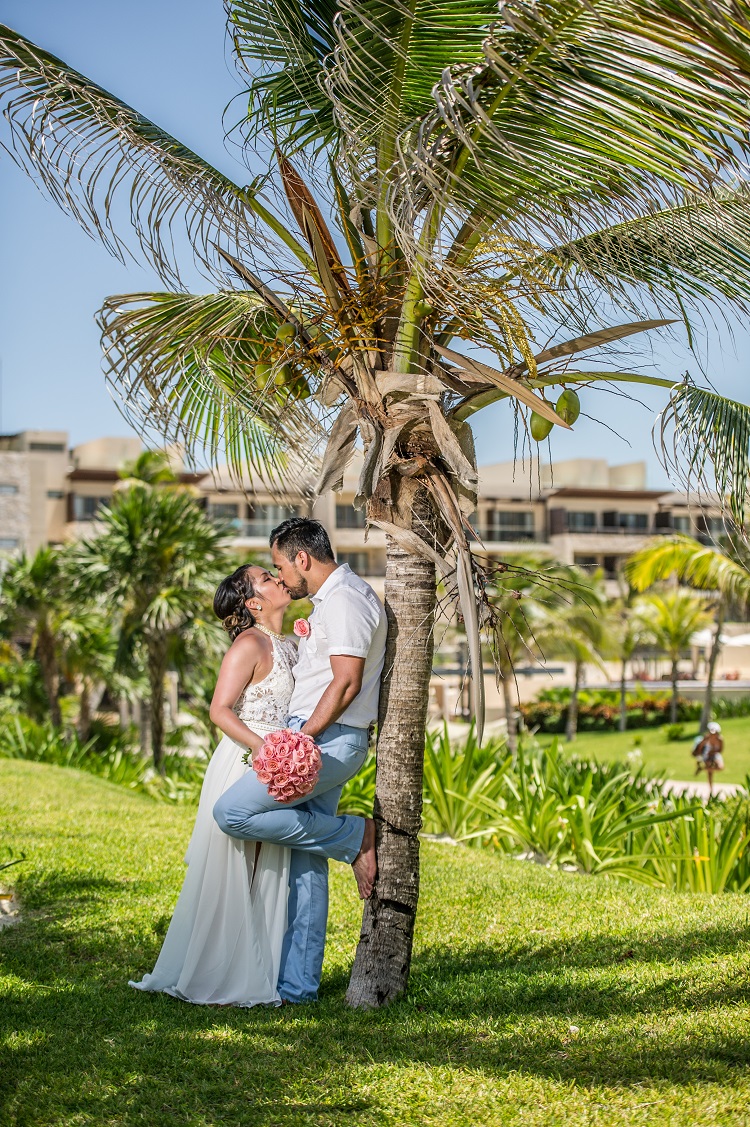 For more real wedding inspiration, check out our Pinterest!