Couple: Joe & Elise
Wedding Date: July 4th 2014
Resort Name & Destination: IBEROSTAR Rose Hall Beach in Montego Bay, Jamaica
Number of Guests: 75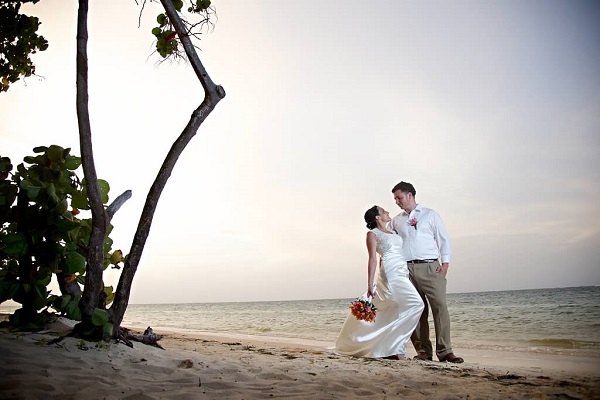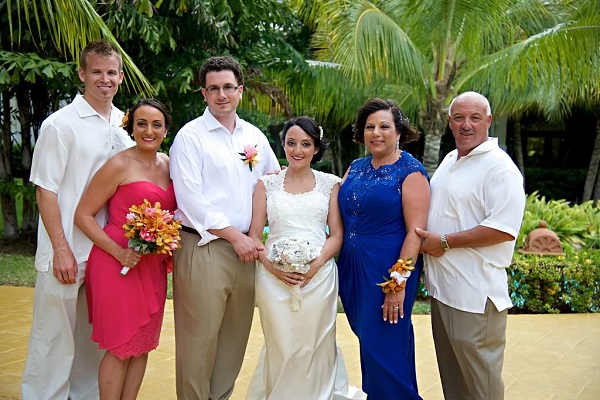 The (brief) story of how you met/fell in love: 
After living in the city for a few years, I moved home and connected with some old friends. We decided to go to a party. Joe walked in and my exact words were "OOOHHH, I want that one!!!" I found out that Joe was a piano teacher and told him I had been dreaming of playing piano my whole life. We exchanged numbers and the rest is history. If you were wondering, I am still a beginner level piano player and most of Joe's first grade students are better than me.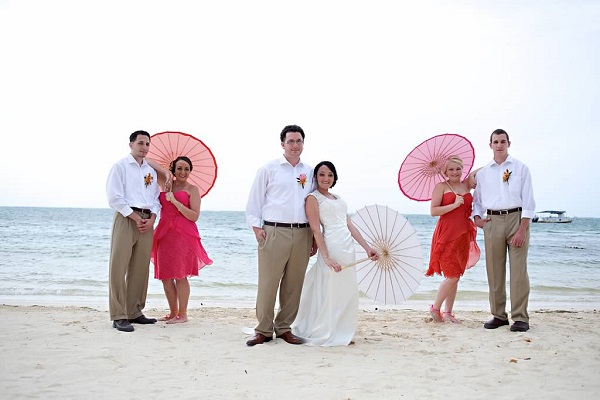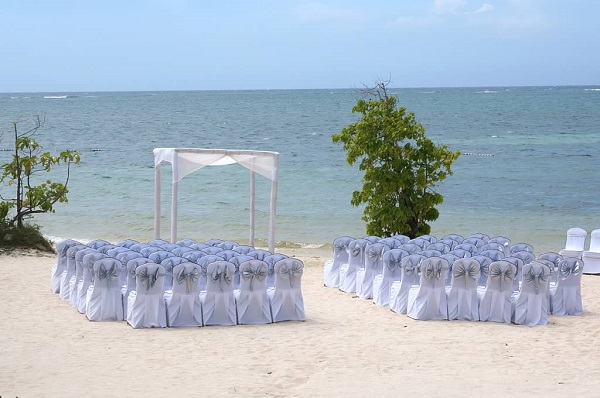 The destination wedding decision: something you've always wanted or came to love?
I always wanted to have a "different" type of wedding. As it turns out, Joe did too!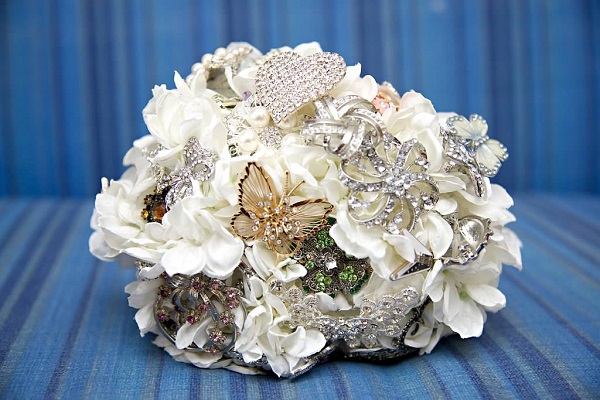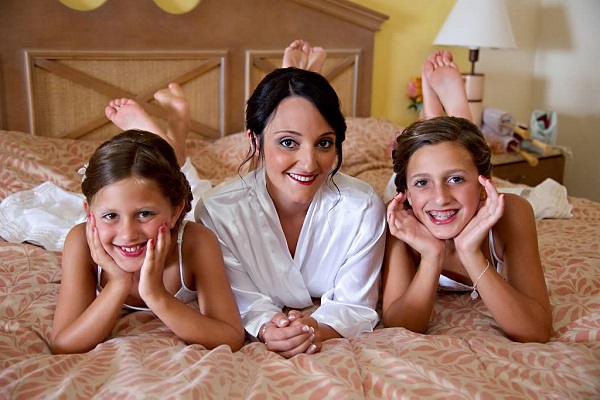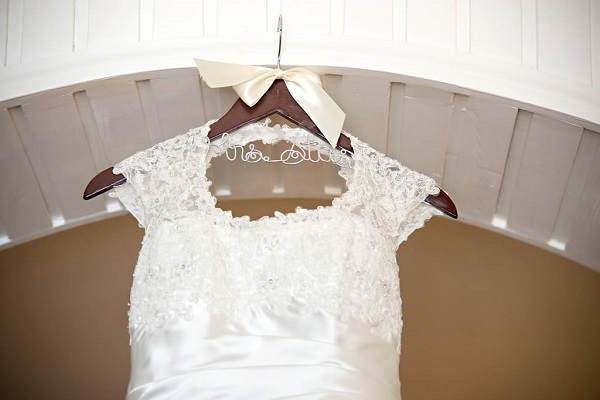 What made you choose your resort/destination?
Joe and I planned our first vacation together.  We decided to visit the home of Bob Marley and enjoy the wonderful experiences that the beautiful island of Jamaica has to offer. While laying on the beach enjoying our lazy day, we decided that this was the exact spot we should get married one day. Although the though of getting married was far in our future, Joe agreed. A few years later we were on our way to our paradise wedding!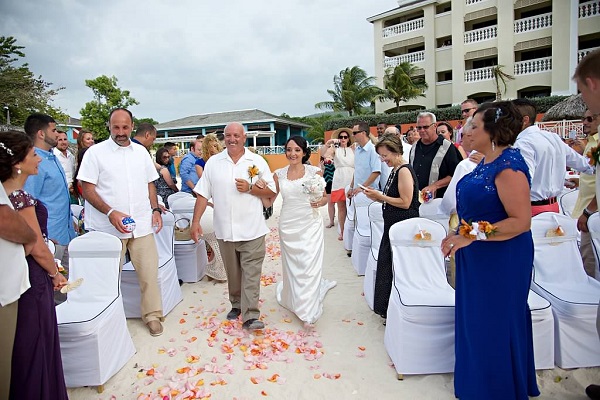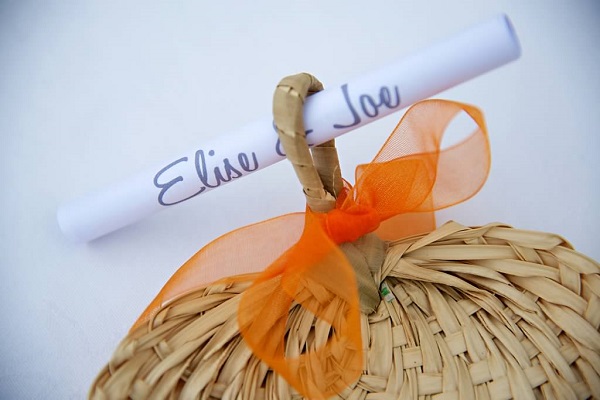 How did you personalize your wedding and ceremony?
Our welcome bags included a personalized letter to our friends and family, an itinerary for the week, a hanging door tag saying "Shhhhh… we were up all night dancing at Joe and Elise's wedding!", custom handmade chapstick personalized with our wedding info, and goodies that our guests might need such as Rolaids, aspirin, sunscreen, aloe, etc. We created wedding programs that we attached to mini fans and we left one at each seat incase our guests got too warm during our beach ceremony. Instead of throwing rice, each guest also had a mini beach ball to throw as we walked down the isle as the new Mr. & Mrs. The seating arrangements were attached to a starfish. I loved the idea of a photobooth so we decided to use the pictures as our guest book. All of our guests posted a picture that was printed and wrote their little note or piece of advice. We also created little envelopes for all of the extra pictures our guests took so they were all safe and in one place.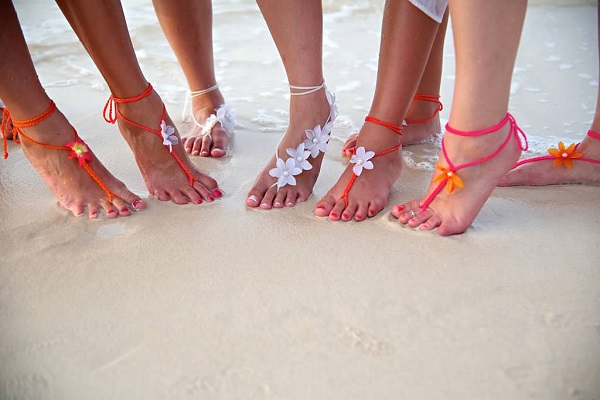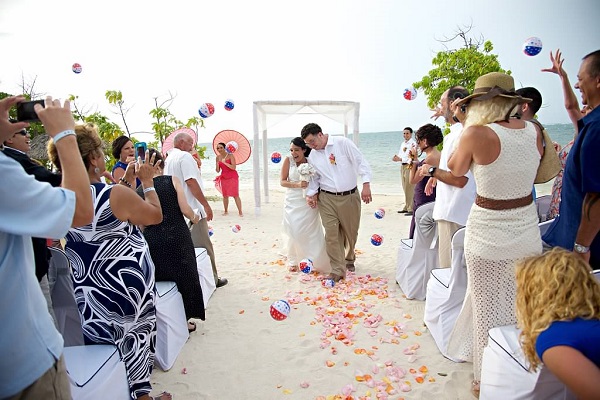 The funniest, most unusual, AND most memorable moment was when…. 
The morning after our wedding we did a "trash the dress" photo shoot.  We took many pictures and had a lot of fun!  There we were, rolling around on the beach, soaking wet in our wedding clothes, sand in our hair, and the sun in our eyes…. I look down and Joe's wedding ring was GONE! Gone! We were freaking out.  Immediately all of our guests grabbed snorkel gear and jumped in the ocean looking for Joe's wedding band.  Our photographer ran to the snorkel shack and grabbed every free employee he could find to look for the ring.  After hours of endless searching by 20+ people we came to the conclusion that it was unfortunately lost.  We gave up and decided although it had a lot of meaning, we realized that it was just metal and we could buy a new one.  Off we went on an excursion leaving the thought of Joe's ring behind.  When we arrived back at the resort there was a big commotion on the dock.  There were lights everywhere and what felt like 100 people was just standing there blocking the way back to the hotel.  As we approached, we realized it was our family.  Joe's cousin standing in front of the crowd holding out the ring we had lost in the ocean 12 hours earlier! Turns out, he decided to take a walk along the waters edge and it literally slipped right onto his toe.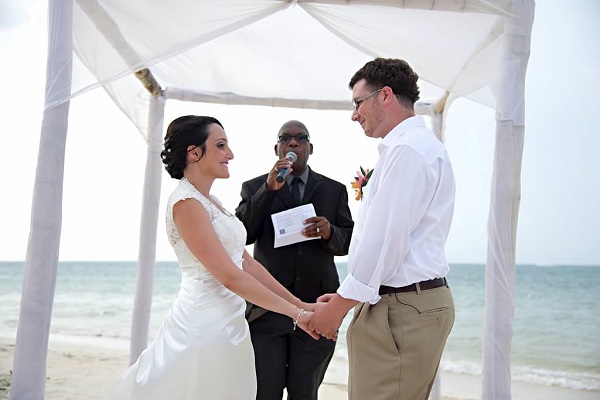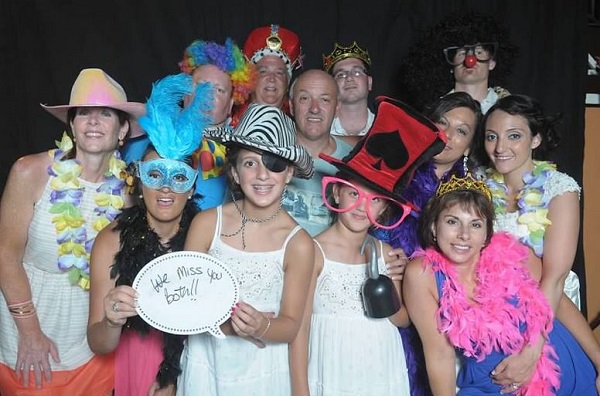 Three words that sum up your destination wedding experience are:
Exciting, different & amazing!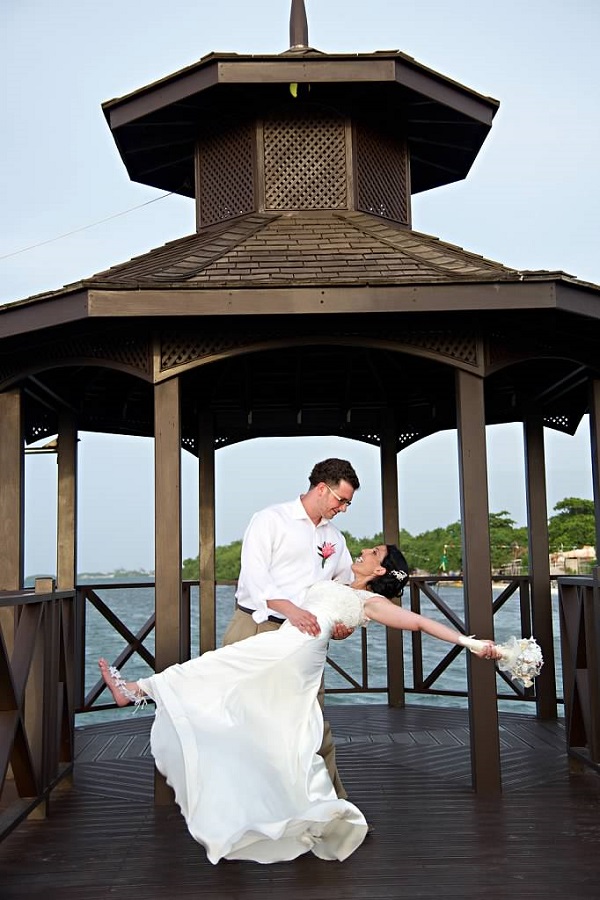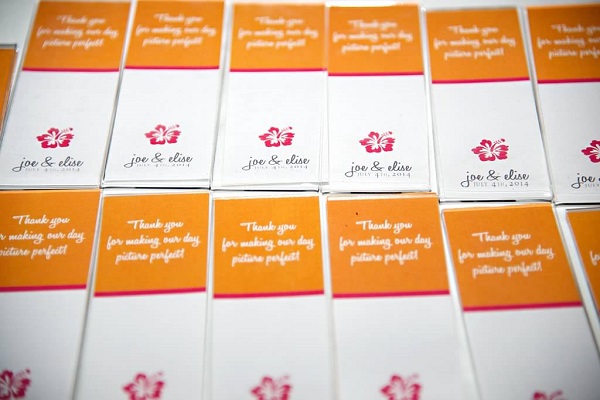 Besides the wedding itself, what was your favorite part of your trip? Did you do any activities with your guests?
Yes! We did quite a lot!  We decided that instead of having a traditional rehearsal dinner, we wanted to do something that could incorporate all of our guests… So we did a bonfire on the beach with a band, bar, and fire dancer.  This was one of the best experiences ever! We all had a blast!!! I only wish I would have gotten the bonfire for the wedding night as well! All of our guests had an amazing time! It was absolutely perfect.  Another fun activity we did was take a group of "adventurers" to the luminous lagoon.  It is such a magical experience and I suggest any person going to Jamaica to take this tour!!! After a choppy ride (there was quite a few waves so this is STRONGLY not suggested for young children or the elderly.) we glided into a little nook of water.  As the boat slowly drifted into the bay, the water begins to light up around the boat. If you dip your hand in the water it looks like little magical balls glowing and swooshing about.  Once in the water, any movement makes the water glow. If you dip your head under the water and come up for air it looks like the little mermaid when she slowly walks out of the water and she is sparkling all over.  Seriously one of the coolest, and exciting excursions. If you go to Jamaica, go do it!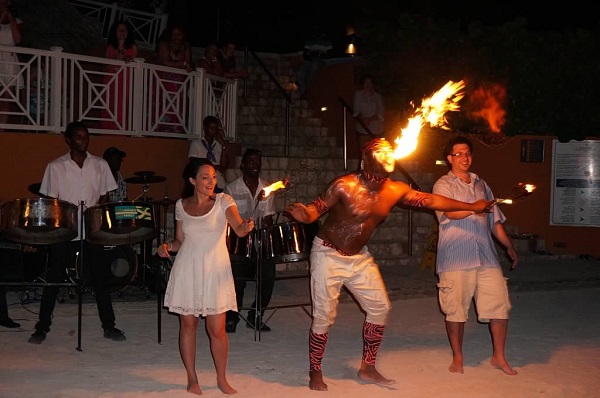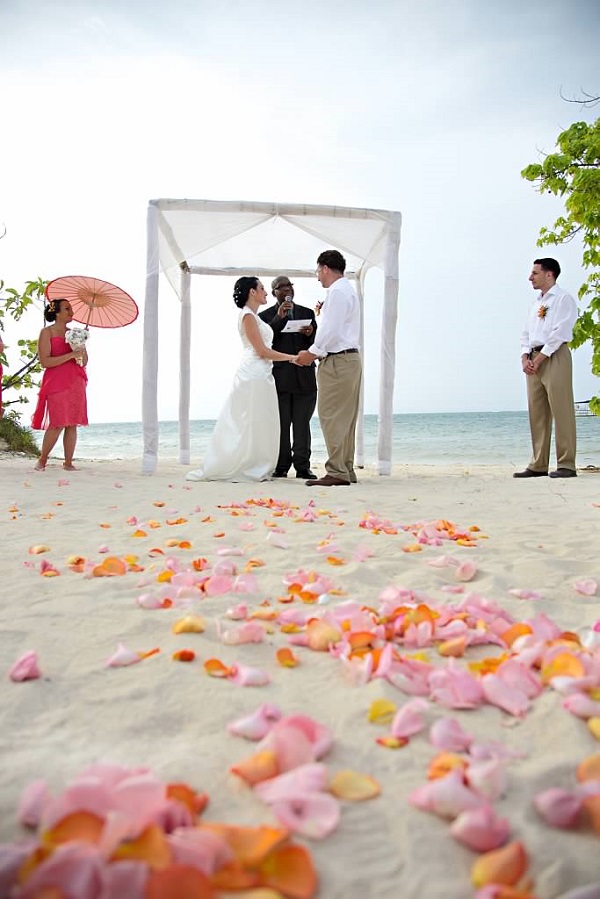 If you could travel anywhere for your one-year anniversary, it would be:
There are quite a few places. Firstly, I would say anywhere Sandals in a butler room. We did this for our honeymoon and it was fantastic! I would say I would go back to Sandals Negril and stay in the same room! It was so perfect.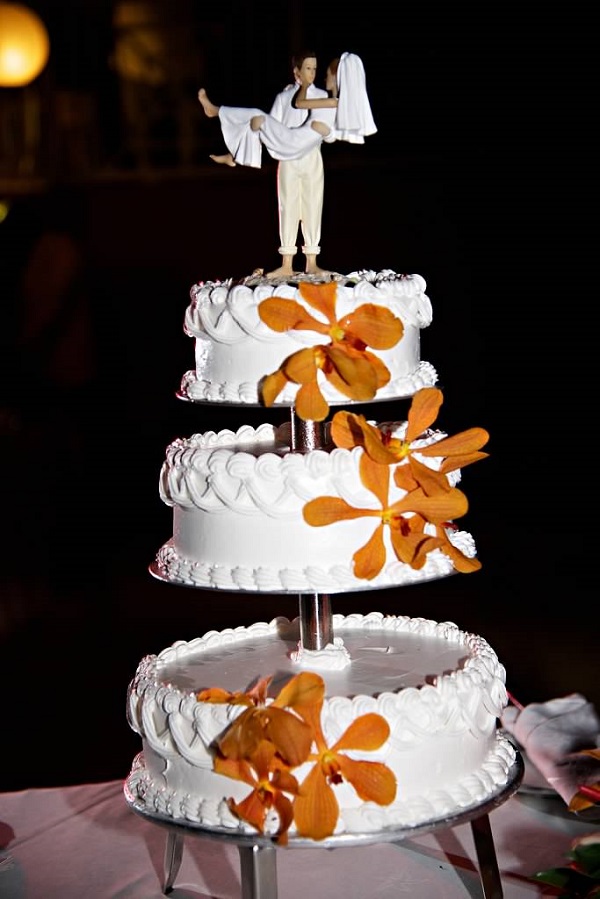 Your biggest piece of advice to couples planning a destination wedding would be:
Don't sweat the small stuff, relax, & trust your Destination Wedding Specialist!  As they say in Jamaica: Irie!  Everytime I was freaking out (whether it be that the wedding planner didn't respond to me right away, or I was nervous about a hurricane hitting the island on or before our wedding) our Destination Wedding Specialist, Donna, was there.  She helped smooth everything out and ease my mind with everything!  I have to admit she is what kept me sane throughout the whole process!  Also, once you are there, you are there.  Whatever details don't go to plan, realize that your wedding is your own experience; it might not follow your original plan exactly but it will be perfect because these imperfections are what make your wedding unique and yours! Remember, my husband lost his wedding band in the ocean.  We kept it cool and miraculously we somehow got it back.  Oh, one last thing: you are getting married in paradise don't forget to enjoy yourself. 🙂