Couple: William and Paige
Wedding Date: 02/05/2014
Location/Resort: Dreams La Romana Resort & Spa in La Romana, Dominican Republic
Number of Guests: 45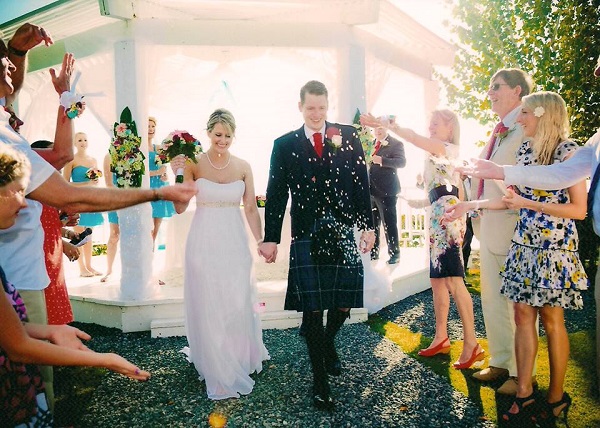 The (brief) story of how you met/fell in love:
Will and I met 7 years ago while I was working in a local pub and he was a patron, Will is a custom farmer, and he was wearing a rather large belt buckle. I happened to glance over at it, and his friend (who I knew) called me out and asked "Whatchya looking at there Paige?"(as it might not have looked like I was just looking at the belt buckle). Of course my face turned red in embarrassment! Will then turned around and introduced himself, and that's where our story begins.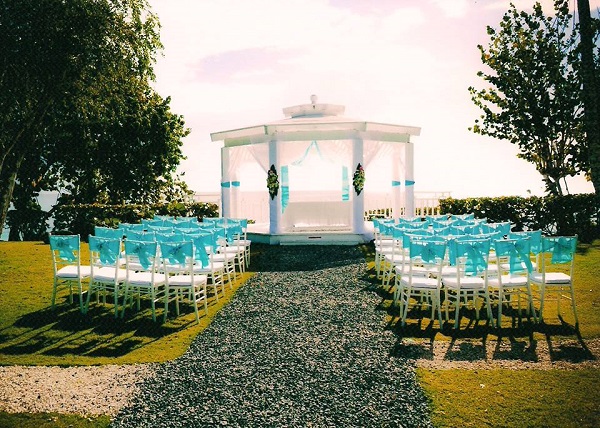 The destination wedding decision: something you've always wanted or came to love?
Will and I were very torn over where to have our wedding. With Will originally from Scotland and I from Canada, both places had there pros and cons. With me really wanting a summer wedding, it just simply did not work with Will's work schedule. We decided a destination wedding would be a great way to escape the cold Canadian winters, allow for a tropical vacation for ourselves and all our guests, and for me to have my "summer wedding".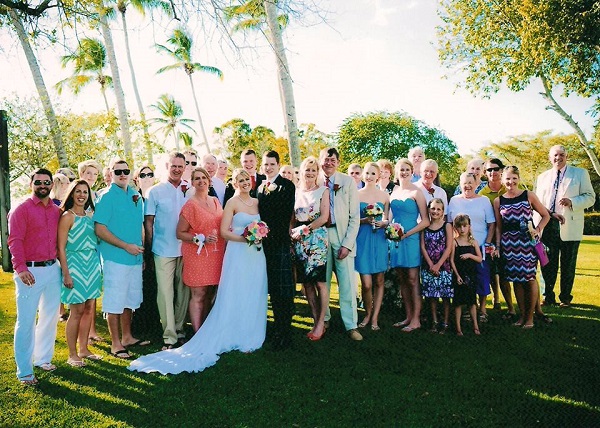 What made you choose Dreams La Romana Resort & Spa?
Shelley our Destination Wedding Specialist helped us pick out the Dreams Resort in La Romana. She had lots of positive things to say about it and after looking at the pictures she provided, visiting the website, and looking through the wedding packages they offered, it was a go! The resort had lots of restaurant options and activities for all of our guests, which was great.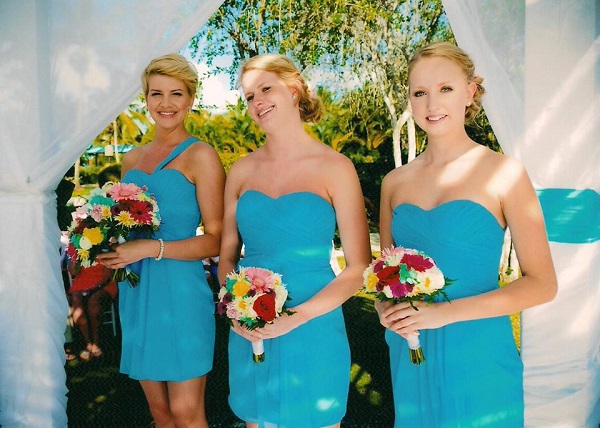 How did you personalize your wedding and ceremony?
We brought a little Scottish tradition to the wedding by having Will's brother Alistair (best man) and Will wear their kilts.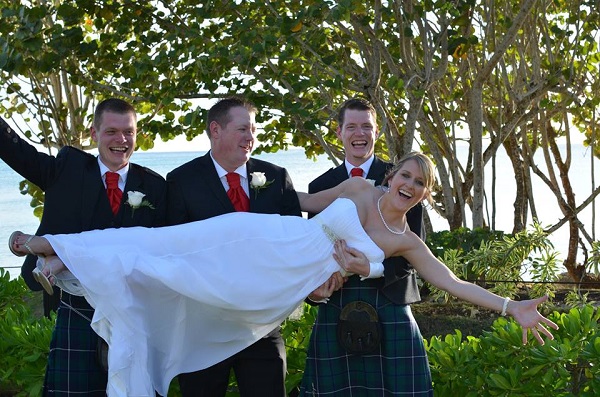 Three words that sum up your destination wedding experience are:
Amazing. Beautiful. Spectacular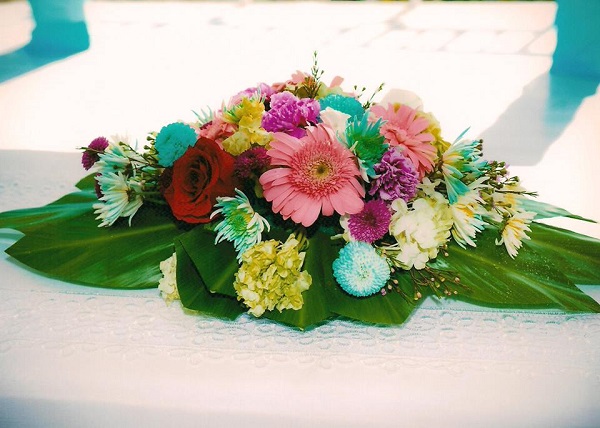 If you could travel anywhere for your one-year anniversary, it would be:
We are actually planning on going back to Dreams La Romana Resort & Spa for our anniversary.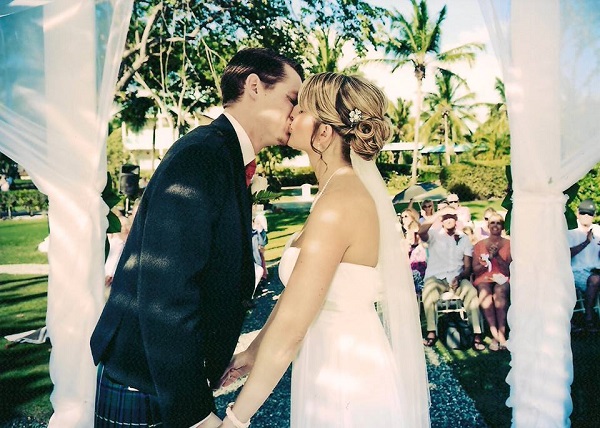 Your biggest piece of advice to couples planning a destination wedding would be:
We were a bit hesitant on the fact that we wouldn't be able to see the ceremony and reception spot in person before going to the resort, and the one thing we struggled with was relying only on pictures,  Our biggest advice would be to completely trust your Specialist, your resort, and the wedding coordinator at the resort, especially Dream Resorts. They are experts and do weddings all the time. They made our day flawless and surpassed all of our expectations!