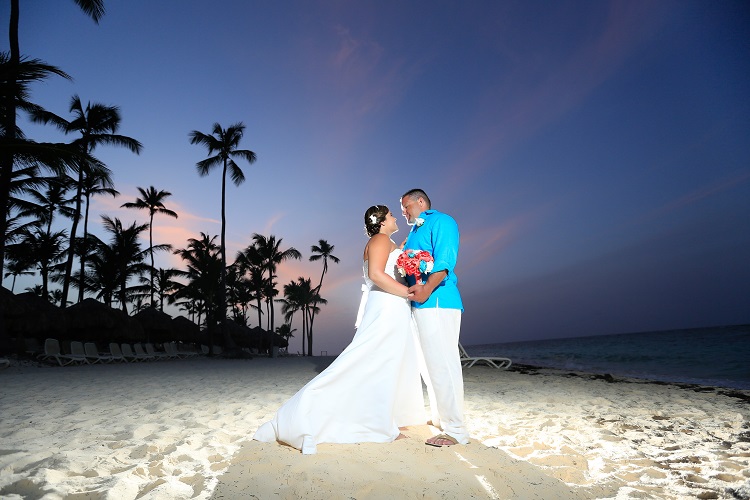 Resort: Majestic Elegance Punta Cana – Punta Cana, Dominican Republic
Number of Guests: 40
The (brief) story of how you met/fell in love: We both live in Tempe, Arizona but we were with mutual friends on a trip to Sacramento, California… come to find out we lived on the same street 1 mile apart!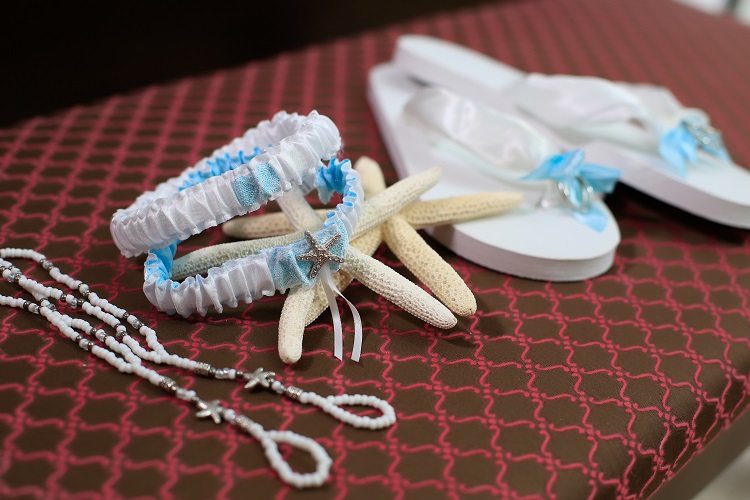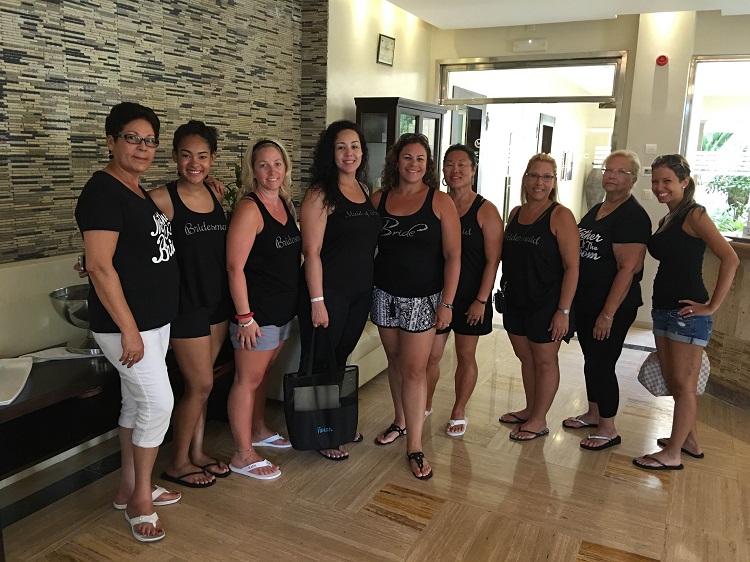 The destination wedding decision: something you've always wanted or came to love?
I have always wanted a destination wedding since I was a little girl. I knew I did not want a traditional church wedding.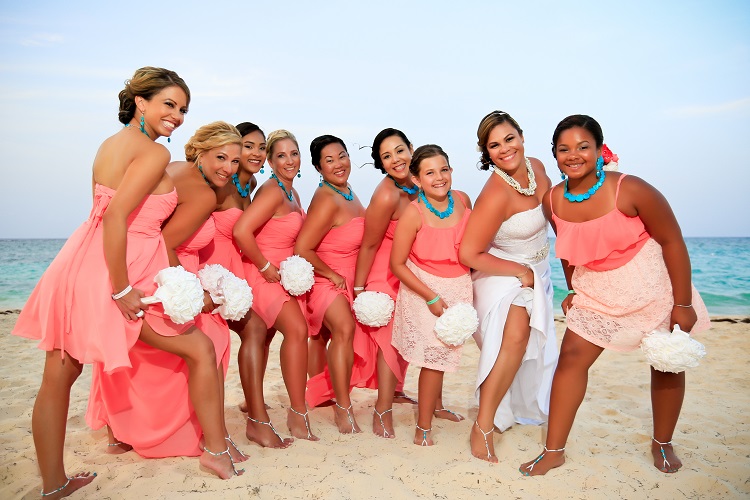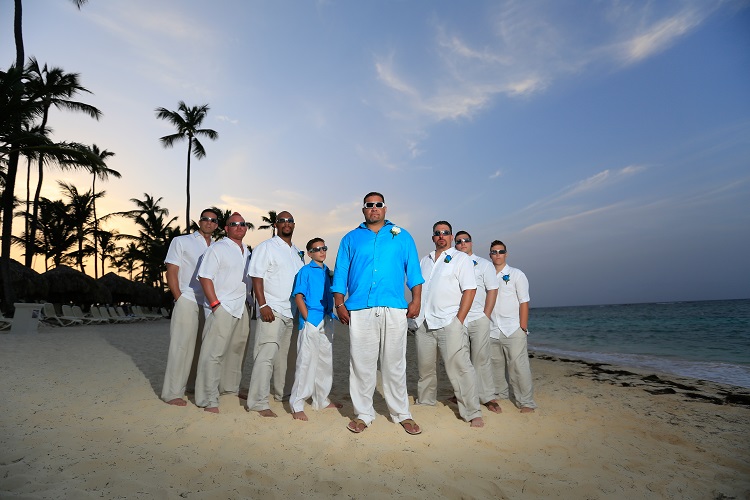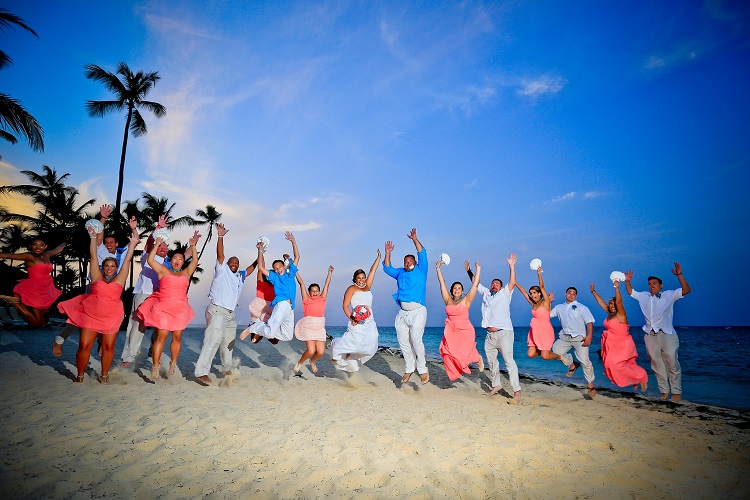 What made you choose your resort/destination?
With the help of our Certified Destination Wedding Specialist Donna Onley, she was our saving grace!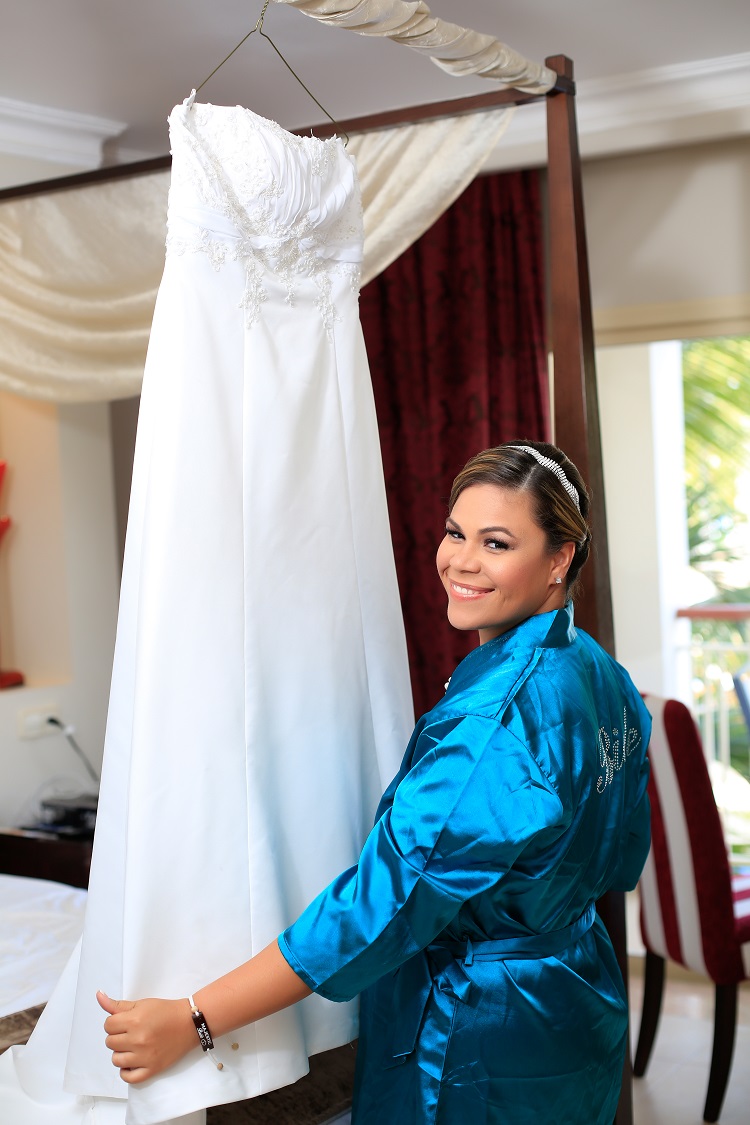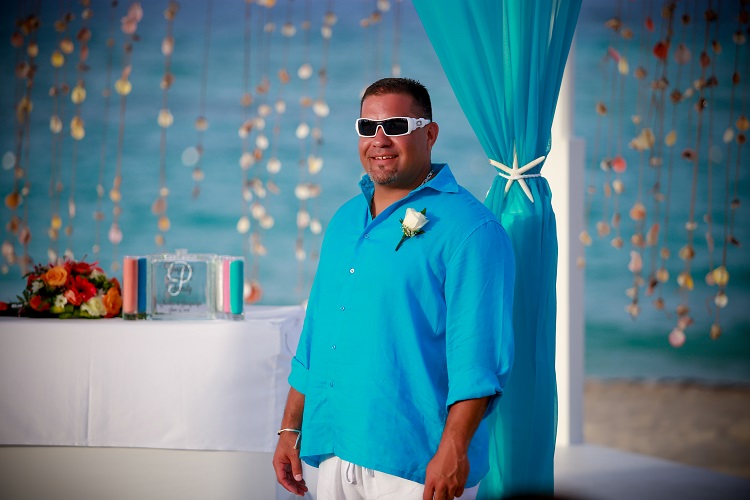 The most memorable moment was when….
Driving up to the gazebo on the beach and seeing how beautiful the gazebo was and all of our wedding party and guests. Seeing all the colors come together was absolutely gorgeous.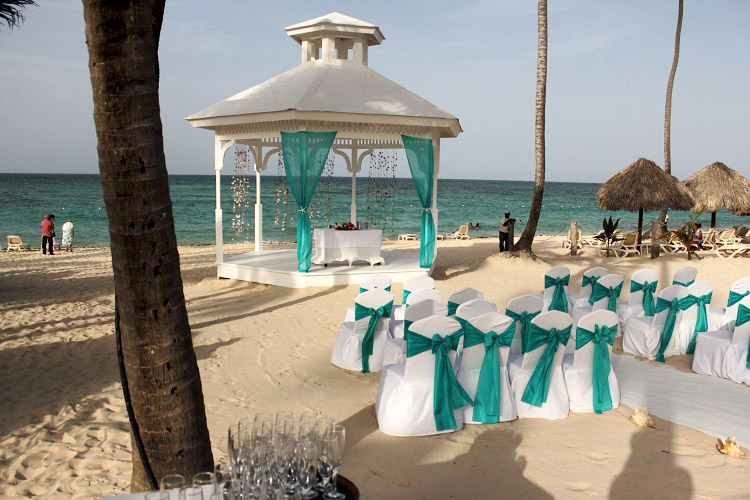 Three words that sum up your destination wedding experience are:
Fun, Magical, Breathtaking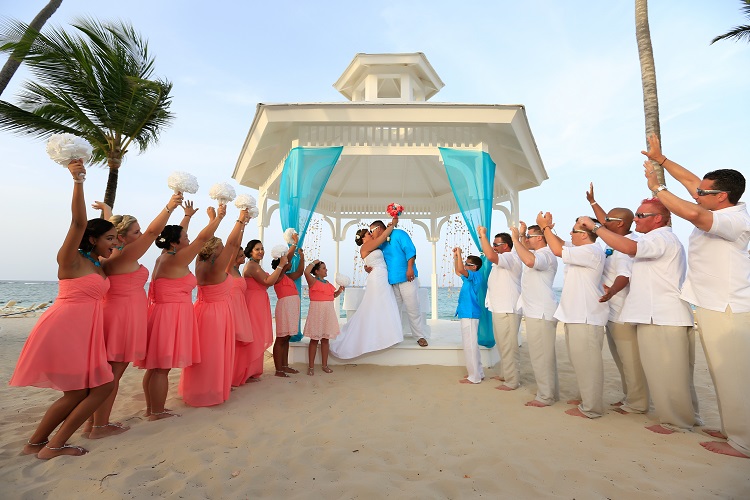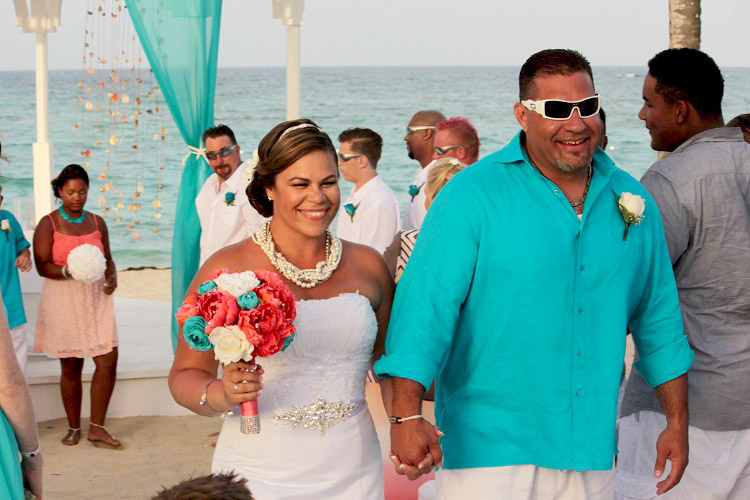 How did you personalize your wedding and ceremony?
I added a blended family sand ceremony. We are a blended family and really wanted to show that it wasn't just about us. We have three beautiful children, I have a daughter and he has a son and daughter.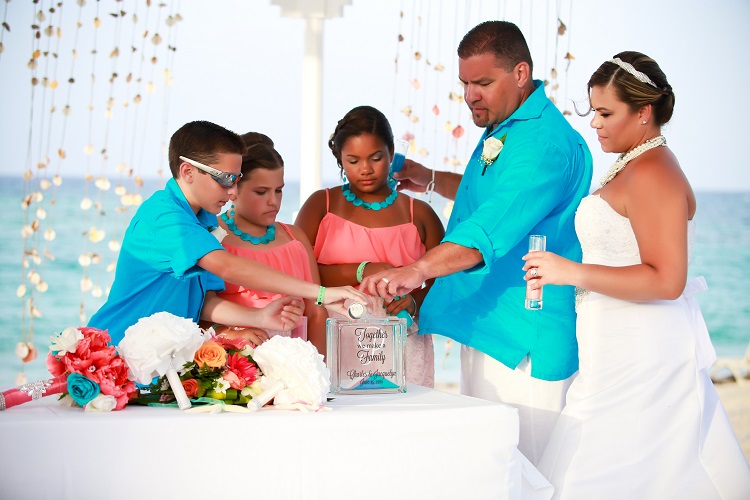 The funniest or most unusual moment was when….
When my 17-year-old nephew, Caden, caught the Gardner and had to put it on one of my best friends. He was so confused and embarrassed. We also had a fire show after dinner that was awesome!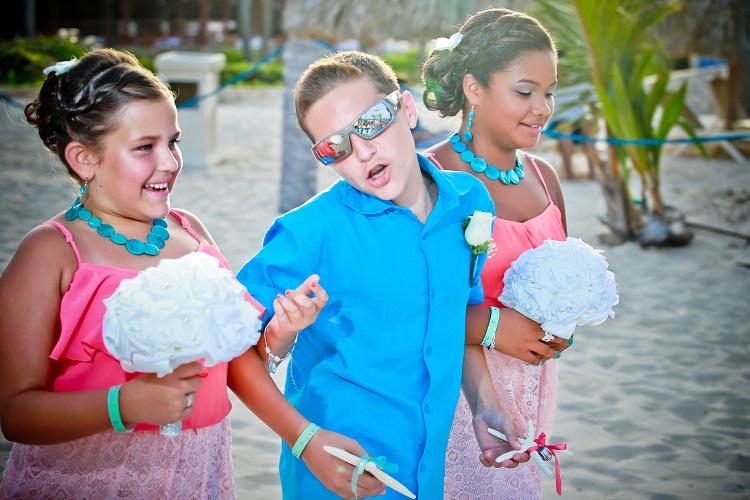 Besides the wedding itself, what was your favorite part of your trip? Did you do any activities with your guests?
We swam with dolphins and also went on a dune buggy excursion with our guests; we had a blast on both tours.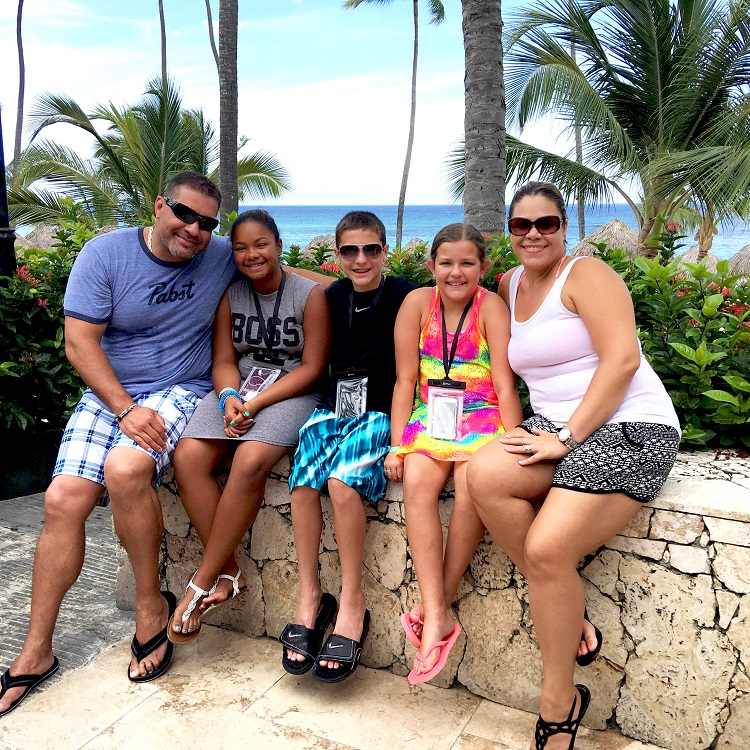 If you could travel anywhere for your one-year anniversary, it would be:
We would love to go to Belize or Cabo San Lucas.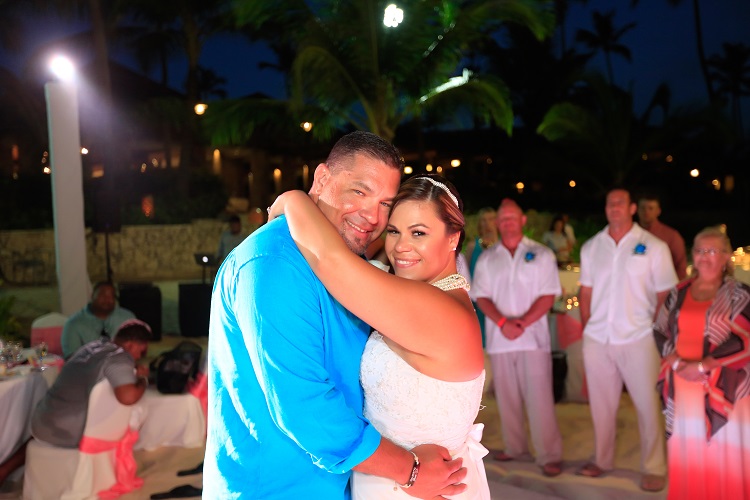 Your biggest piece of advice to couples planning a destination wedding would be:
My biggest piece of advice would be to visit the resort before your wedding; if you have time and can afford to. If you are unable to do a site inspection beforehand no big deal, just trust your gut! Have faith in your Wedding Specialist!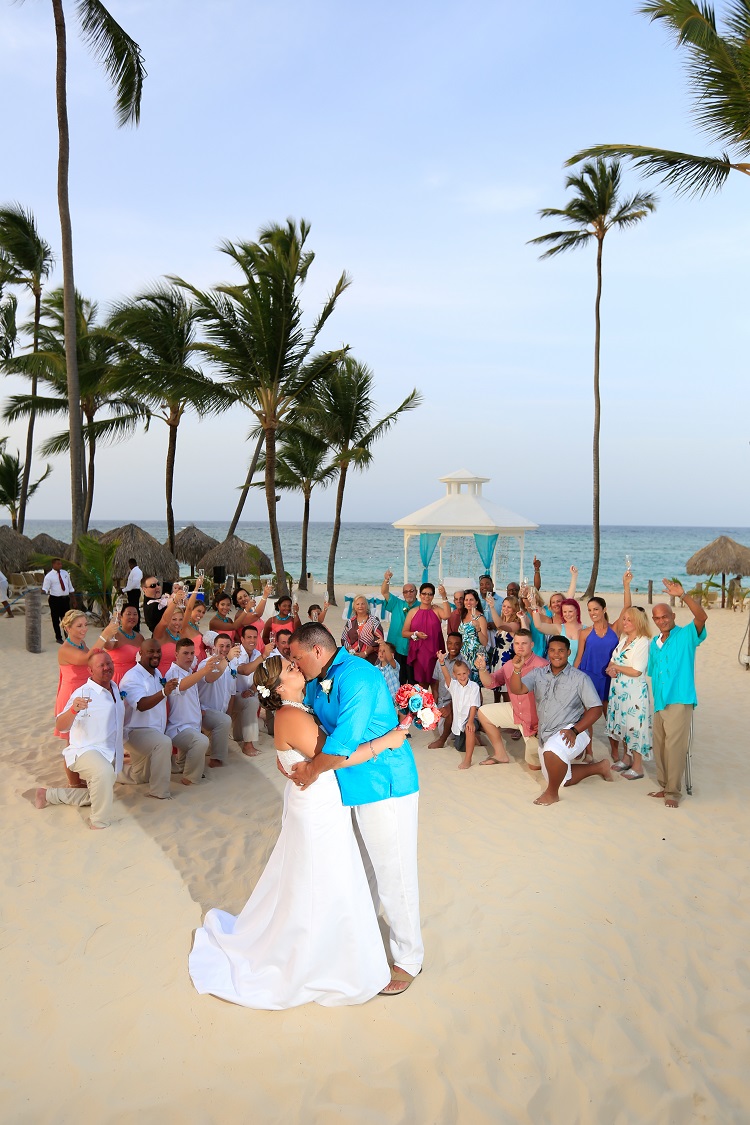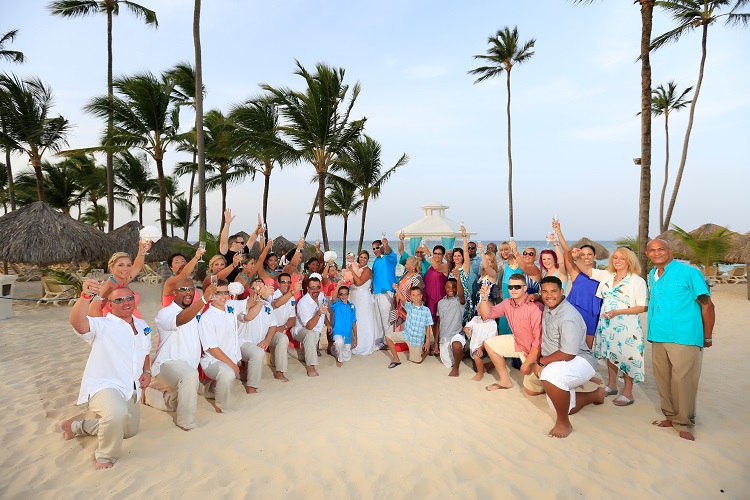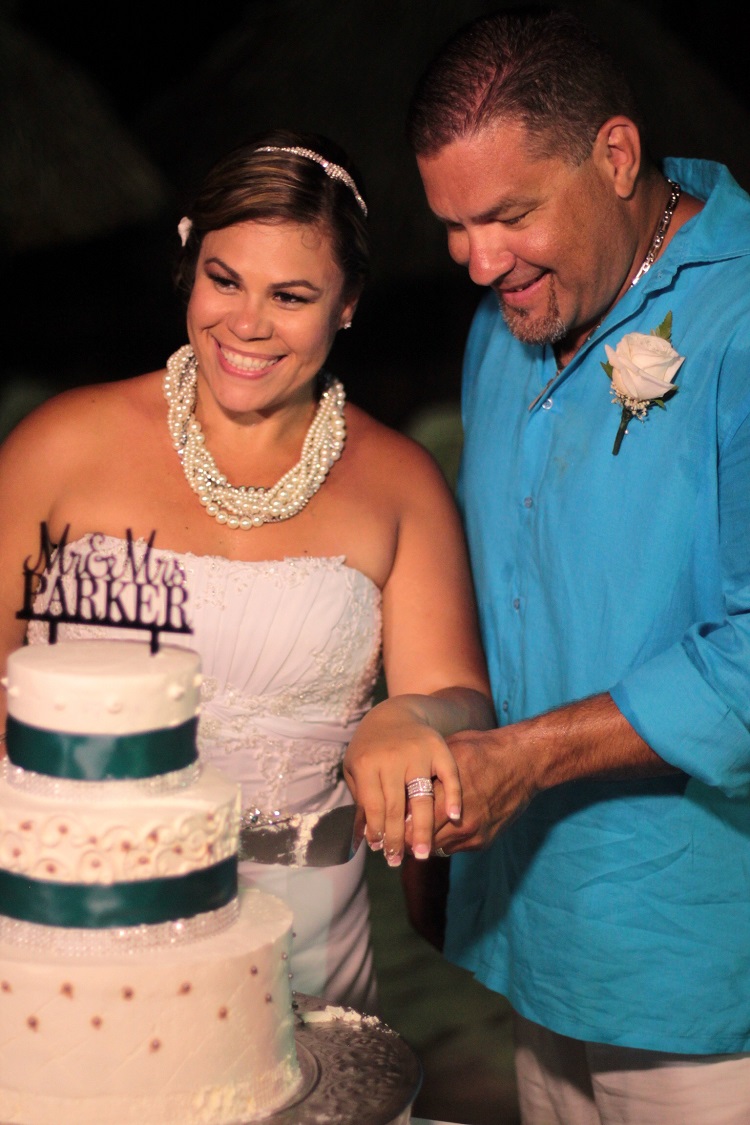 Photography By Tropical Studios
For more real wedding inspiration visit our Pinterest!