Couple: Jasmine & Ariana
Venue: Sandos Playacar Beach Resort in Riviera Maya, Mexico
Photographer:  PhotoPro
Certified Destination Wedding Specialist: Edward Bruns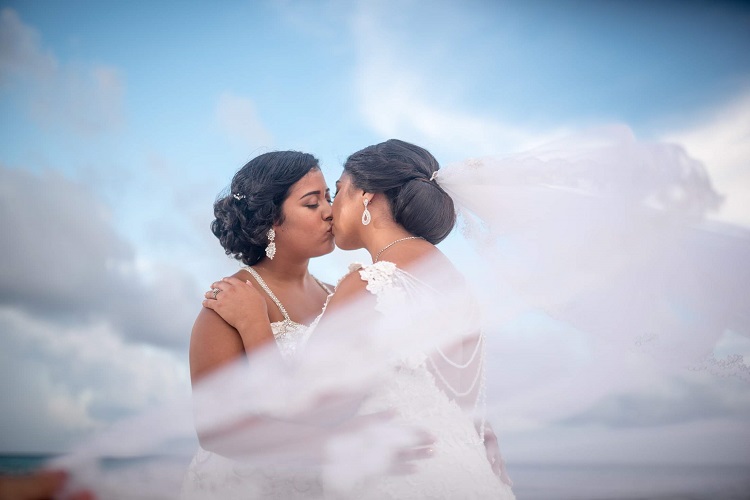 The story of how you met/fell in love: 
We met in through a mutual friend in 2009. The first time I saw Jasmine, I was immediately attracted to her. She was absolutely beautiful in my eyes! We exchanged numbers and developed a very strong friendship as we shared the same mutual friends. Our friendship quickly turned into a relationship. Fast forward several years later we realized there was no one else in this world we would rather be with.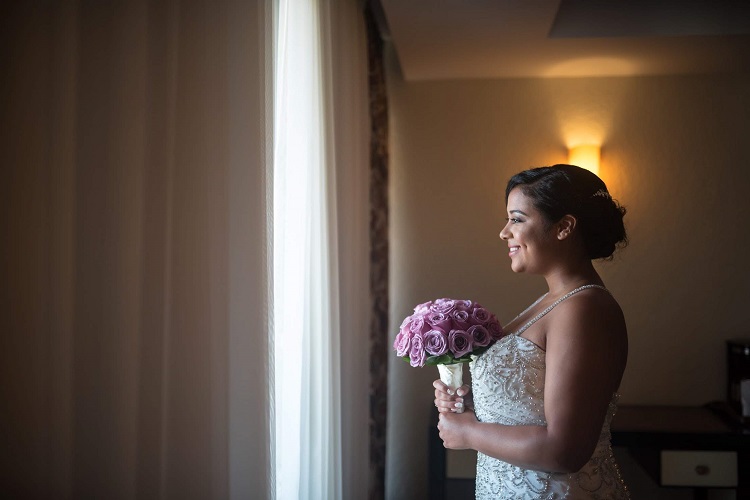 Did you always know you wanted to have a destination wedding?
When we first got engaged, we went back and forth between having a local or destination. This was a very difficult decision for us since we were not sure if all of our family members could attend. So much so, we put a deposit on a local venue and ultimately decided a destination wedding was what we really wanted. Both Jasmine and I are known for traveling and having a wedding somewhere other than home is who we are!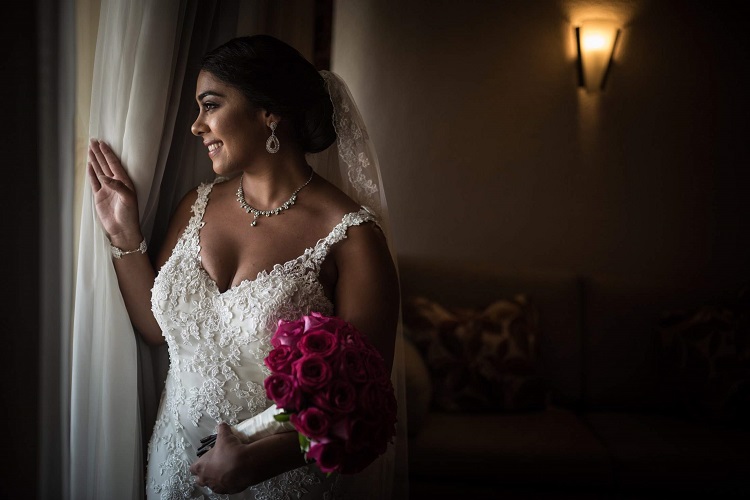 What made you choose your resort/destination?
At first we weren't really sure what countries, if any, allow same-sex marriage. A friend of ours recommended we visit gaydestinationweddings.com since this is the travel company she booked her wedding through. We reached out to the travel company and were immediately assigned a wedding travel agent. He worked with the budget we had in mind and provided us with a few destinations that could fit within the budget we provided. He also gave us great information about what countries are gay friendly and those that are not. After reviewing our options, Mexico seemed to be the best place for many reasons. Those being: it is affordable, beaches are beautiful and the resort had excellent reviews and was family friendly.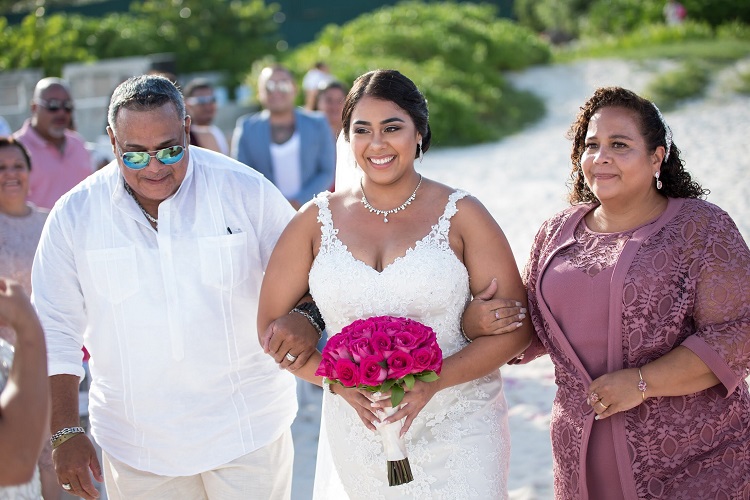 How did you personalize your ceremony and reception?
Jasmine loves planning! Since the day we met the infinity symbol always represented our relationship, hence why we choose 8-18-18 (plus it fell on a Saturday). We incorporated this symbol, as well as our favorite colors pink and purple.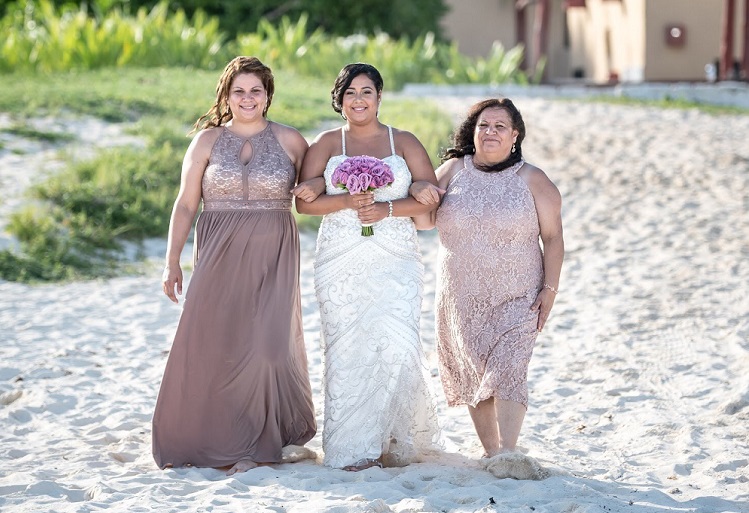 The funniest or most unusual moment was when…
The funniest moment was during our mother/daughter dance. Jasmine and I went to switch to dance with our mother-in-laws, and they both started dancing with each other.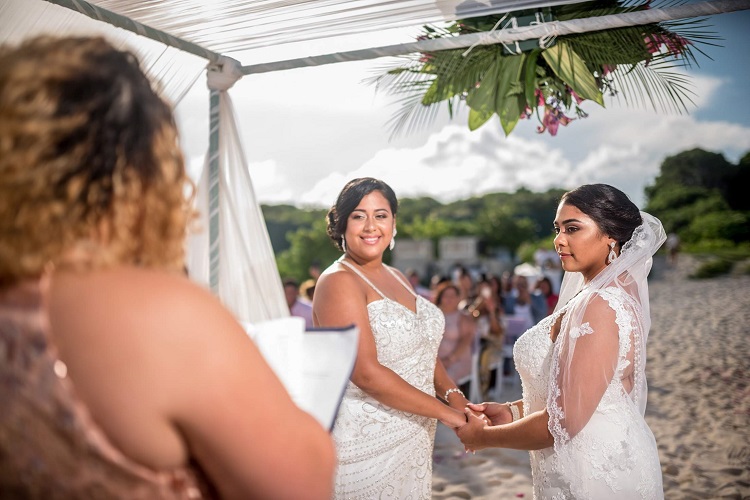 The most memorable moment was when…
The most memorable moment was when we ended the night. Our entire party went outside to the beach where we had sparklers go off!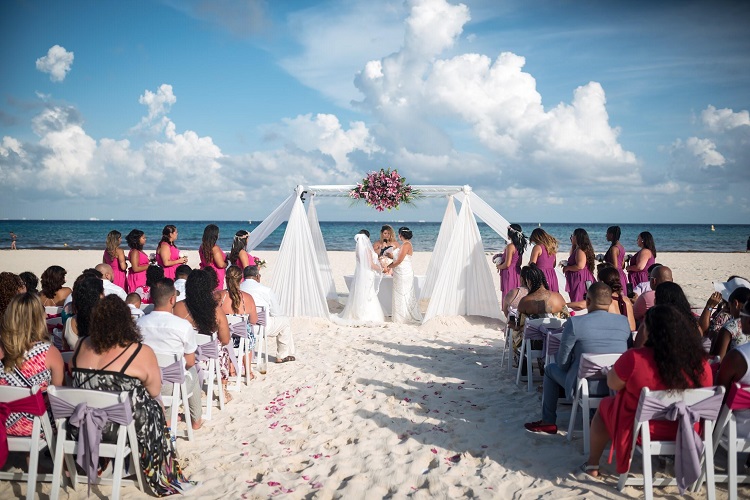 Three words that sum up your destination wedding experience are:
Beautiful, fun and memorable.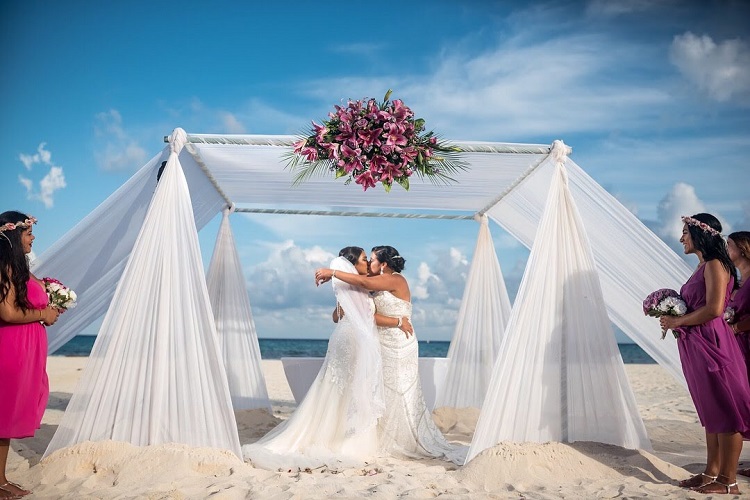 Besides the wedding itself, what was your favorite part of your trip? Did you do any activities with your guests?
Our favorite part of the trip was partying at CoCo Bongo.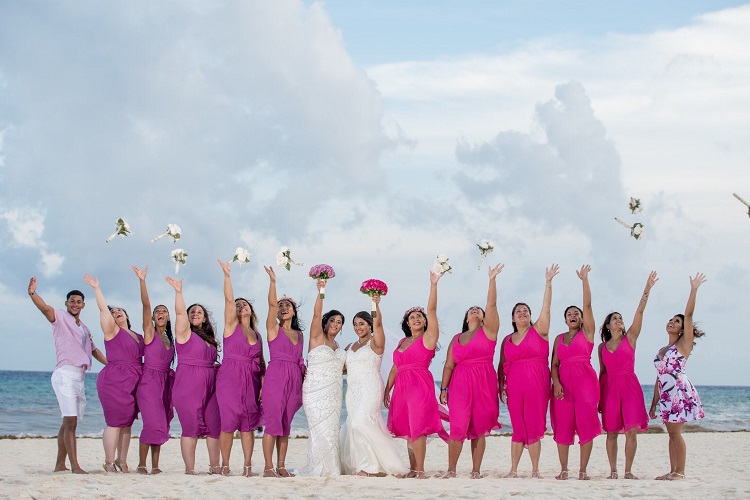 If you could travel anywhere for your one-year anniversary, where would it be and why?
We would go to so many places! If we had to pick one, it would be Bora Bora. We would love to stay in a bungalow on the water and snorkel with tropical fish.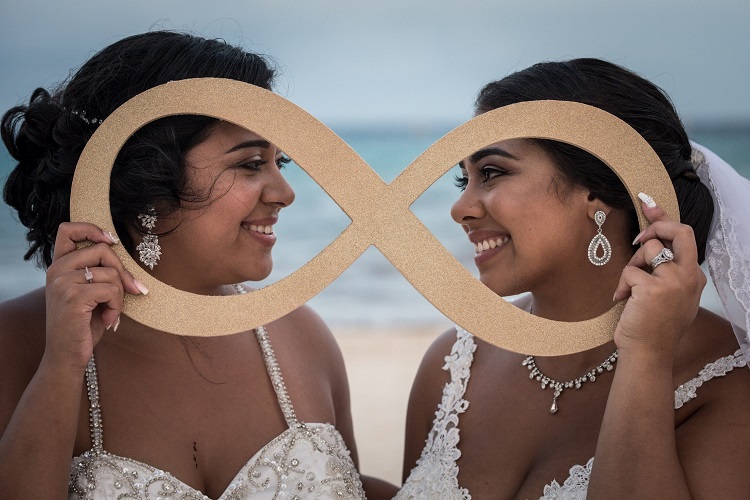 What would be your biggest piece of advice to future couples planning a destination wedding?
Make sure your guests know where the ceremony and reception is taking place, especially if you are staying at a big resort.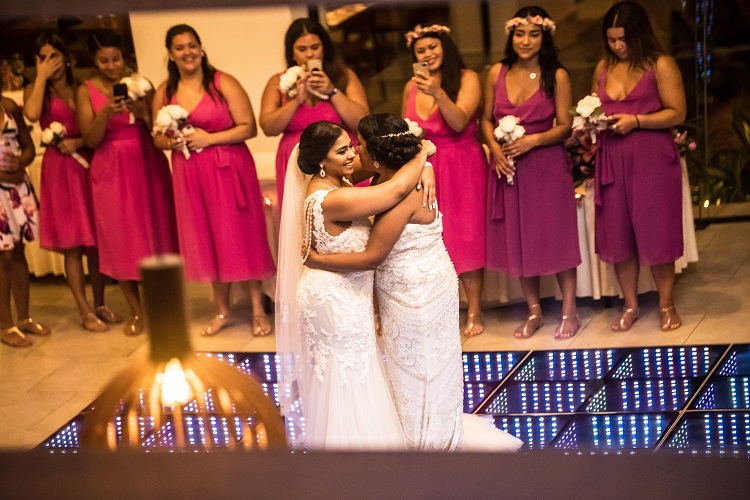 Ready to start planning your destination wedding? Speak with a Certified Destination Wedding Specialist today >>
Keep scrolling for more destination wedding inspiration!