Couple: Kathleen and Jonathan
Wedding Date: April 8, 2015
Resort Name & Destination: Sandals Grande Antigua, St. John's, Antigua and Barbuda
Number of Guests: 0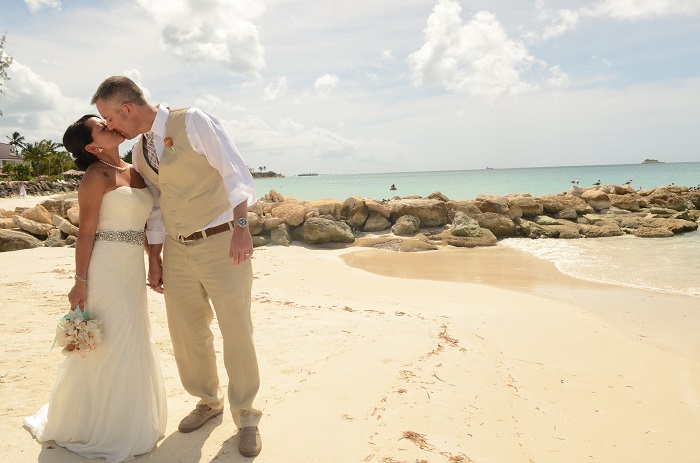 The (brief) story of how you met/fell in love:
We met at a local bar…it was a mutual friend's birthday and I remember thinking how handsome he was when he walked in!  I actually worked for his college buddy/fraternity brother who introduced us.  We talked and hung out all night.  I was a little wary so for the next few months we would text occasionally but nothing really came of it until his friend invited my roommate and I to a concert where my favorite band was playing.  Lo and behold guess who was there?!  I found out later that our mutual friend Jason set that up 😉  My favorite band that was playing turned out to be his too and since that moment we have been inseparable!  We owe that friend big time!!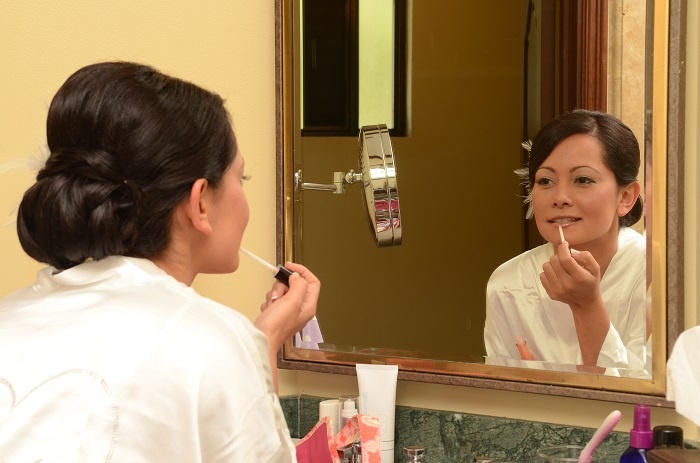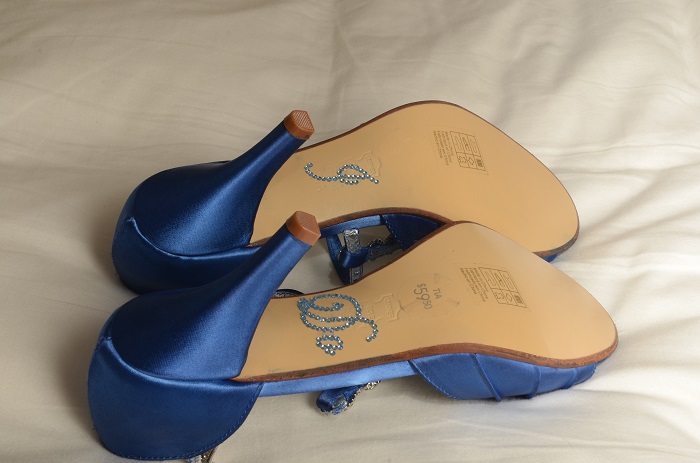 The destination wedding decision: something you've always wanted or came to love?
I have always thought a destination wedding would be something I would be interested in but it wasn't until we were bogged down in the stresses of planning this huge, extravagant wedding that it became a serious discussion.  I have always been an easy going, low maintenance kind of girl and the work and detail that planning a big wedding includes was never something I really wanted or dreamed about.  One day I was on the verge of tears trying to decide on a venue when my fiancé looked at me and said "Is this really worth the stress on you?  Let's just elope to an island."  So that's what we did!!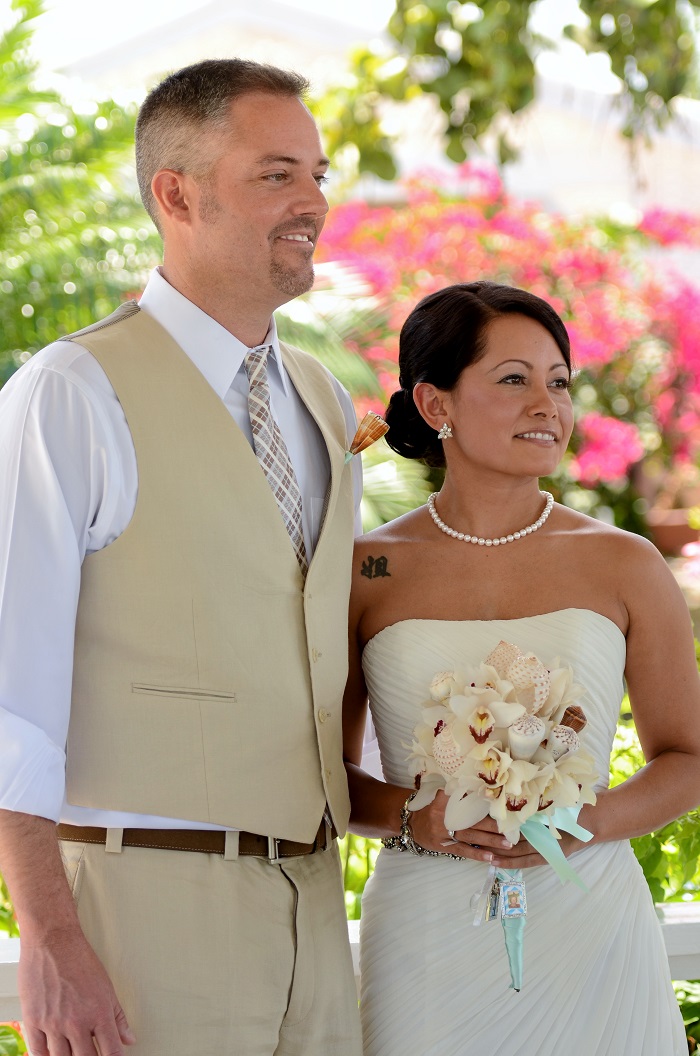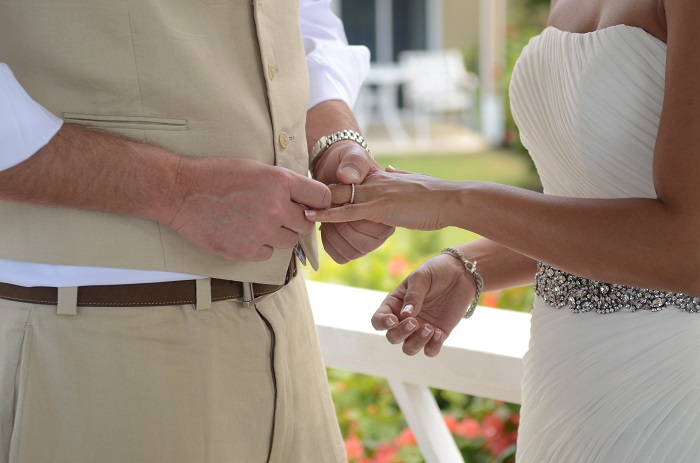 What made you choose your resort/destination?
We were between a few places, we both wanted to go somewhere neither of us have been and one night we were browsing through the different resorts and saw the most incredible room at Sandals Grande Antigua that had a private plunge pool, hot tub, and butler service.  The pictures of the resort and island were absolutely breathtaking.  We were sold the moment we looked at pictures of the beaches!!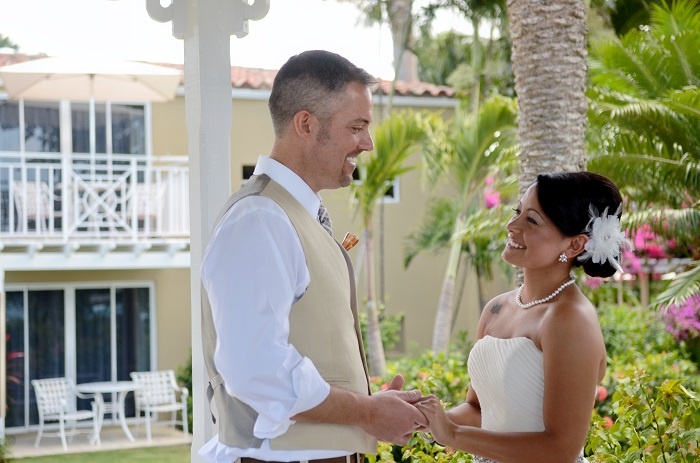 How did you personalize your wedding and ceremony?
I really wanted things to be simple and be able to focus on our love and our wedding day, so I just chose from one of themes offered and threw in my own personal touches to make it special.  Family is really important to us and Jon had recently lost his grandmother so I wanted to make sure to include that in our ceremony.  I framed locket-sized pictures of both my grandparents and his grandmother to tie around my bouquet so that our family in Heaven could be there with us on our special day.  I also loved the monogram art of the letter "G" on my ring finger against the sapphire blue nail polish for my "something blue".  My "something old" was special to me too; it was my parents' wedding rings that I also tied around my bouquet.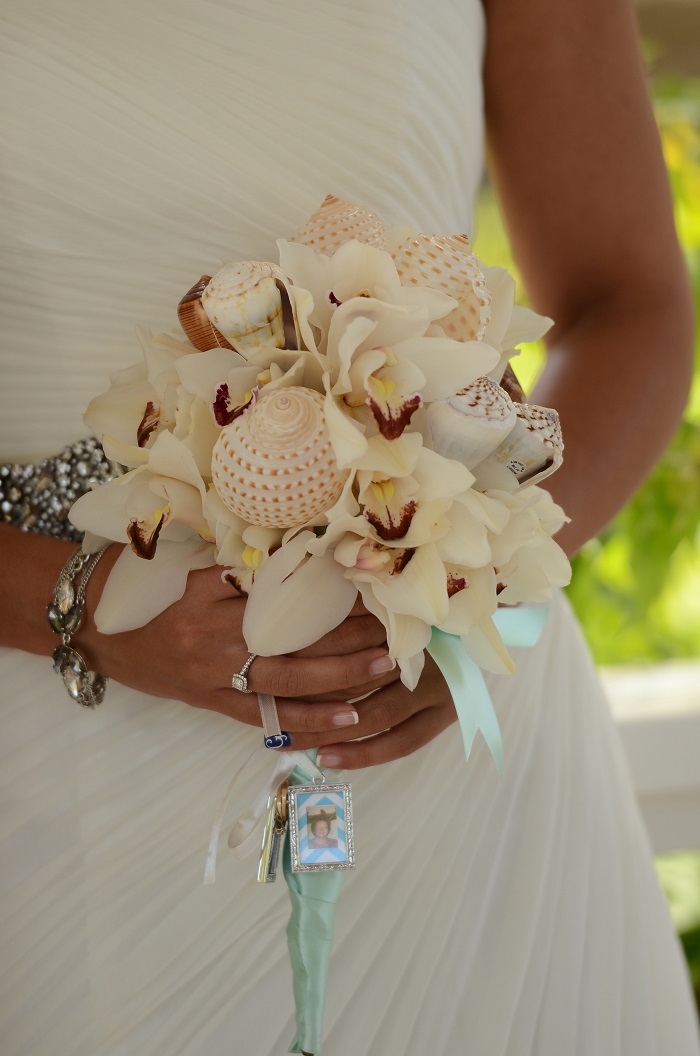 The funniest or most unusual moment was when…
The funniest moment was during the exchanging of rings.  He placed my ring on my finger and leaned over to me and whispered, "I'm glad you have that G on your ring finger, I knew exactly which one to go for!!"  I immediately started into a giggle fit, I hope they caught that on our video!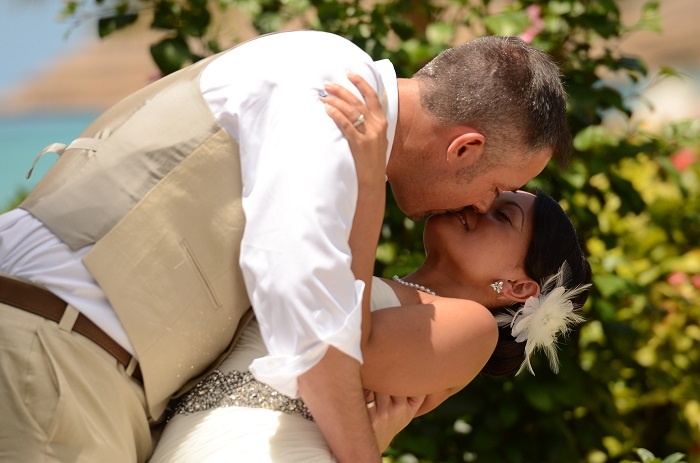 The most memorable moment was when…
The most memorable moment for me was walking up to my groom and seeing the pure love and joy in his eyes.  His eyes never left mine and his smile lit up his whole face.  When I finally reached him and stood beside him he just stared at me and told me that I was the most beautiful bride in the world!!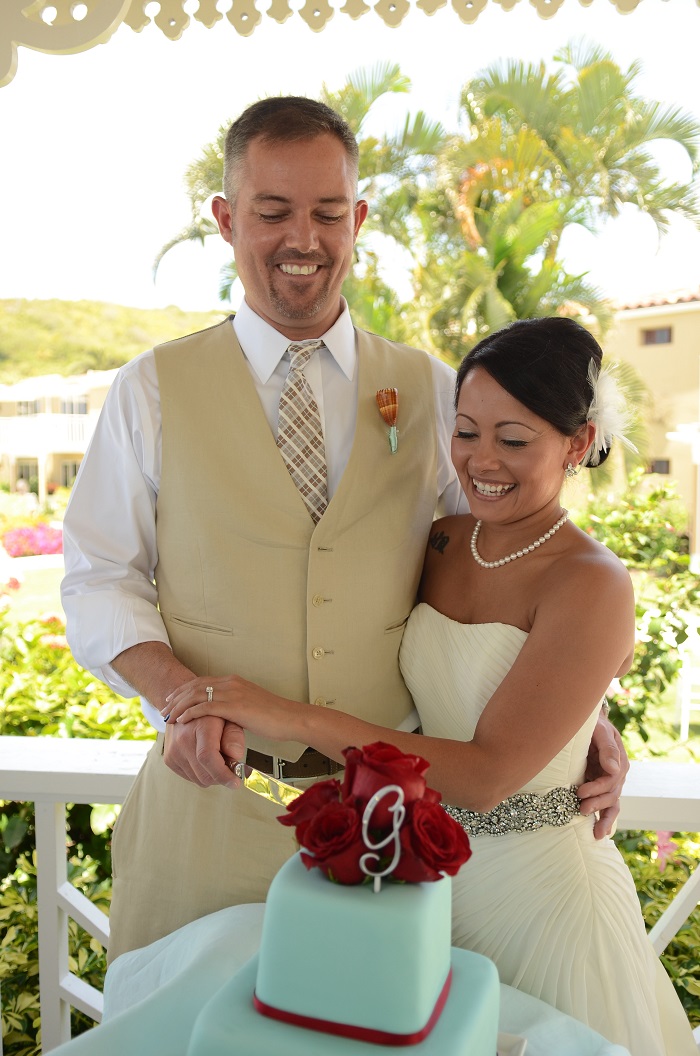 Three words that sum up your destination wedding experience are:
Stress-free, fun, and perfect!!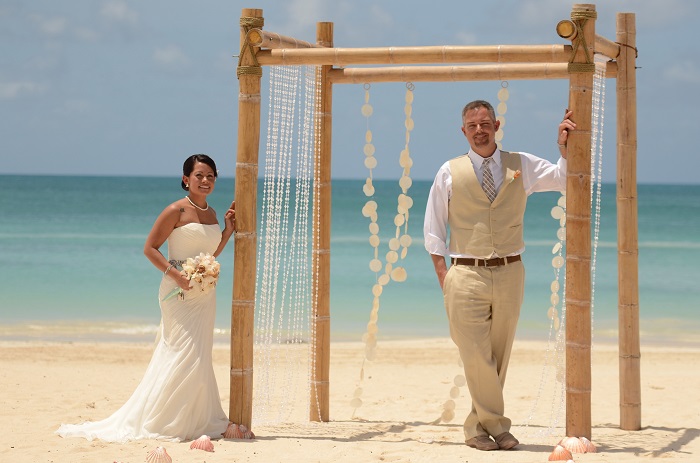 Besides the wedding itself, what was your favorite part of your trip?
We had so much fun taking a catamaran cruise around the island!!  It was an all day tour that took us around the entire island pointing out significant landmarks and facts about the island.  We stopped for a few hours at Green Island for some snorkeling, lunch, and exploring the beach.  It was absolutely stunning!  We were able to get some great pictures and they even had a photographer on board capturing all the fun.  We met some great people and made new friends that we have kept in touch with!  Definitely made some great memories!!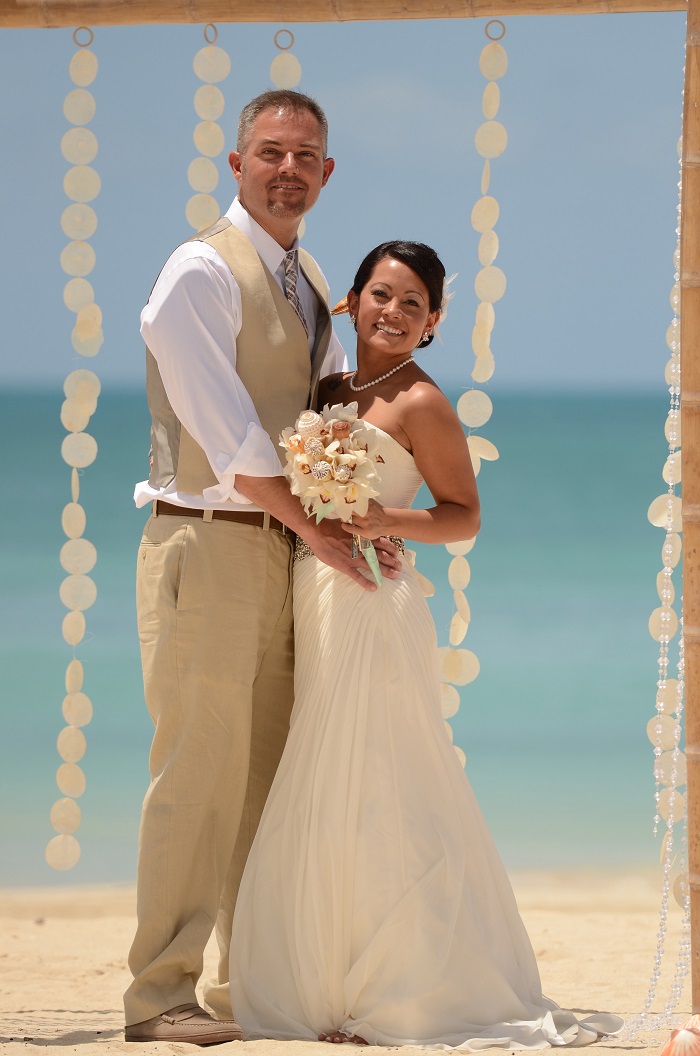 If you could travel anywhere for your one-year anniversary, it would be:
I would love to go back to Antigua but my dream trip would be Bora Bora, Tahiti!  That is definitely on our bucket list!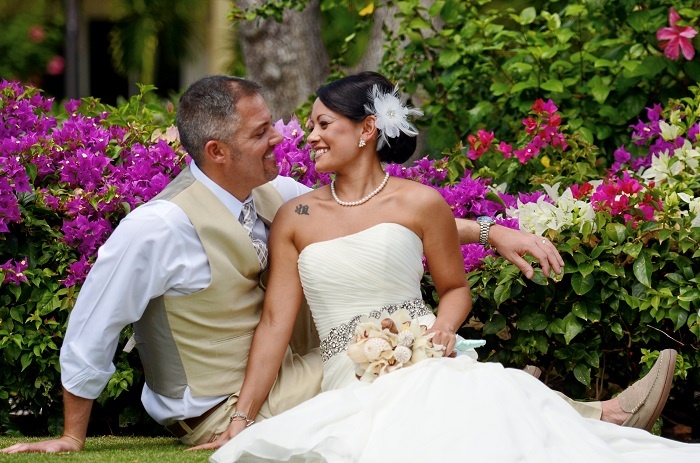 Your biggest piece of advice to couples planning a destination wedding would be:
I feel like having a destination wedding takes so much pressure off of having to have that "perfect" wedding.  Everyone is already in such a relaxed mode being on vacation so my biggest advice would just be to relax, let go, and enjoy every moment.  You can get so hung up on details and trying to make everything perfect and you can forget the real reason you're there.  Enjoy each other and soak it up, because when you look back on your special day you won't care about whether the table setting was just right or what went wrong; your memories will be filled with the smiles, laughter, joy and unforgettable love you two shared that day!!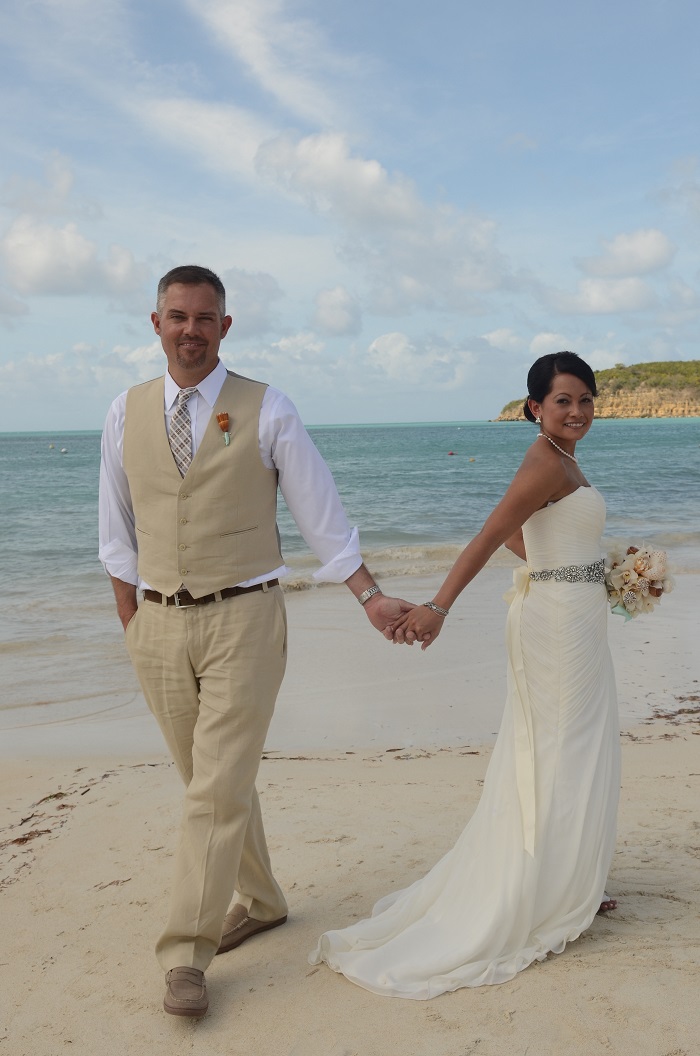 Photos by Snapshots by Sandals