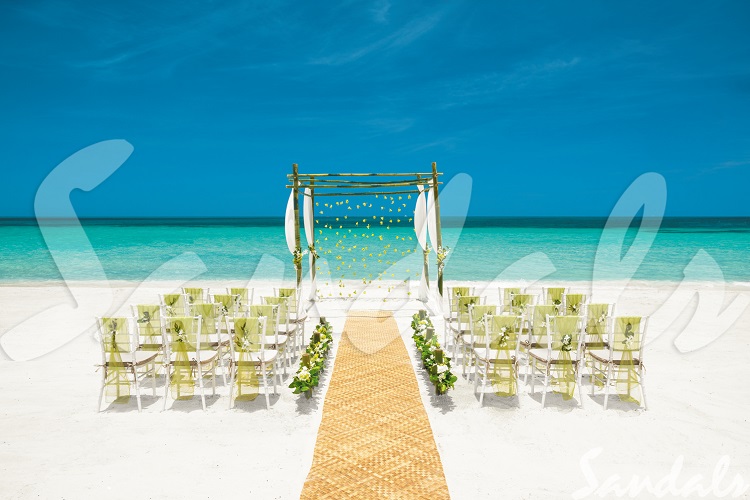 If you've been dreaming of a destination wedding celebration unlike any other, Sandals Grande Antigua has everything you need for an unforgettable experience. Surrounded by lush palms and the bluest waters you've ever seen, this adults-only resort boasts romance and luxury. Accompanied by top-notch service and deluxe amenities, you will see why destination weddings at Sandals Grande Antigua are incredible.
When you book your destination wedding at Sandals Grande Antigua, you'll be treated to:
Amazing wedding packages
Modern accommodations
Delicious restaurants
Exciting activities and adventures for all
And so much more!
Get your free quote for Sandals Grande Antigua today >>
Weddings at Sandals Grande Antigua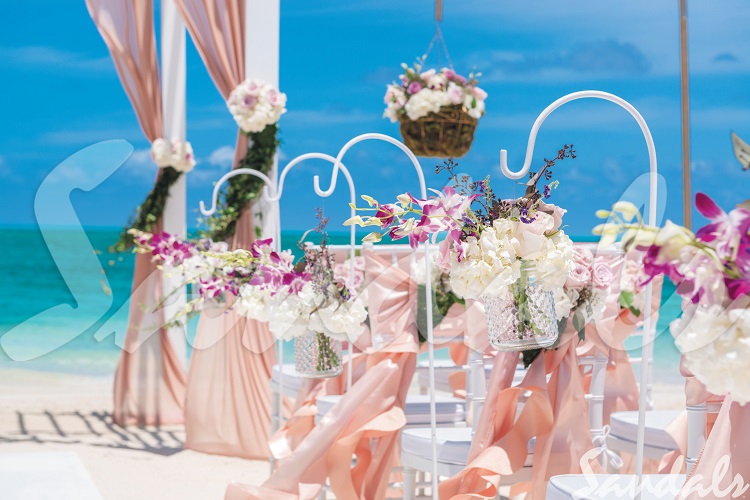 Sandals Grande Antigua has been voted "World's Most Romantic Resort" over and over again, making it a top choice for an intimate destination wedding. The resort has customizable wedding packages to fulfill any fantasy and fit any budget. Gorgeous and unique wedding venues offer breathtaking backdrops for every ceremony. Couples will have a choice of the lush garden, seaside gazebo, pool area, or pristine beach.
All destination weddings at Sandals Grande Antigua include an extensive list of necessities like:
Resort wedding team
Beautiful location
Marriage document preparation
Music
30-minute sparkling wine and cold hors d'oeuvres for 6 guests
Select spa treatments for the couple
Romantic turndown service + mimosa breakfast
Special honeymoon dinner for the couple
5×7 Honeymoon photo of the couple
Let's take a closer look at all of the wedding packages available so you can decide which one is best for your special day!
Beautiful Beginnings
This complimentary package includes all of the first level inclusions. This wedding package is simple yet elegant and is sure to take your breath away. It comes complete with wedding flowers for the couple, a table for eight with crisp linens, as well as a gorgeous centerpiece and a wedding cake. This is a lovely choice for couples who are looking to have an intimate celebration with a smaller group.
Flutter of Romance
Create a tone of whimsy with pink butterflies and a pale pink cake. This package is both fun and very sweet. The wedding flowers are composed of pink and fuchsia orchids that pair wonderfully with the rest of the décor. This is wonderful for those who really want to make their day magical and fun.
Vision in White
For couples who want a classic wedding vibe enhanced with elegant touches and immaculate beach background, the Vision in White package is a perfect choice. Eyelet and lace make up every detail for a very soft, beautiful look, paired with delicate orchids. This package will create an absolutely dreamy look for your destination wedding.
Seaside Serenade
Captured by this package are the natural elements of the sun, sand, and surf. Couples are able to exchange vows under a gorgeous bamboo arch decorated with strings of capiz shells. Reception tables will incorporate seashell, coral, and sand elements in addition to the delicious aqua cake with red roses. This is the perfect package for those who want to embrace the tropical vibe and all of the island's natural beauty.
Chic and Natural
This decor is both modern and beautiful, with a mixture of natural elements combined with crisp, chic trends. It incorporates white and green orchids, polished river stones, green moss, and soft linens. The cake is made of green fondant with white dendrobium orchid blooms.
Island Paradise
The Island Paradise wedding is extremely vibrant and beautiful. Mixing all sorts of bright colors that highlight the tropical environment paired with delicate orchids, this package is sure to appeal to the eye. Yellow, orange, and pink orchids set the tone of romance and really take the setting to the next level. Orchids also line the tables and gorgeous fondant cake. This is perfect for anyone looking for a  romantic ambiance.
With so many different packages it may be overwhelming to choose the perfect one. By working with a Certified Destination Wedding Specialist, they will learn your vision to help you create the destination wedding of your dreams!
---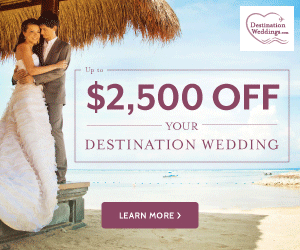 RELATED: The 11 Must-Have Photos Your Destination Wedding Photographer Needs to Take 
---
Modern Accommodations
The accommodations at Sandals Grande Antigua are sure to take even the most fickle guest's breath away. Immerse yourself in the luxury of this gorgeous resort with its lavish in-room amenities like Egyptian cotton sheets, premium bar, daily turndown service, and more. Guests can swim-up to their rooms or even enjoy a cliff-top sanctuary with their very own pool.
Newlyweds should highly consider treating themselves to the Skypool Suite. This is a gorgeous haven complete with a private pool, personal butler service, and incredible views. Additionally, Sandals Grande Antigua has a laundry list of exclusive honeymoon suites that are sure to make this the most romantic stay of your lifetime.
Delicious Restaurants
Sandals Grande Antigua has 11 mouthwatering restaurants. There's something for everyone to enjoy from lively pubs like the Drunken Duck to romantic dinners at Barefoot by the Sea. You'll find international favorites like fresh sushi, brick-oven pizza, and delicious treats inspired by Paris. In addition, Caribbean classics are wonderful options for those who seek an immersive experience through the region's authentic flavors.
For dinner with a view, you won't want to pass up the delicious comfort food at OK Corral Restaurant. Here they serve Tex-Mex cuisine along with panoramic views that will have you sipping on tropical drinks all night!
Speaking of, Sandals Grande Antigua also serves a selection of premium beverages. You'll be able to enjoy house wines, Jamaican rum, specialty cocktails, and more at the 11 bars and pubs around the resort property.
Activities for All
While you have downtime from all the wedding excitement, you'll be looking to explore the great activities offered at Sandals Grande Antigua!
Adventure seekers will find their thrill out on the ocean with waterskiing, tubing, Aquatrikes, snorkeling, and glass-bottom boats. For those looking to have some fun on land, you can enjoy tennis, board games, rock-wall climbing, and so much more!
A visit to the Red Lane Spa can't be missed. Spa-goers can easily spend a whole day getting pampered with deep tissue massages, invigorating facials, body masks, and more. You'll immerge feeling totally relaxed and at peace.
Nighttime calls for some fun in Antigua. Guests can dance the hours away to Caribbean music while on the dancefloor, the beach, or at special themed parties!
To Recap: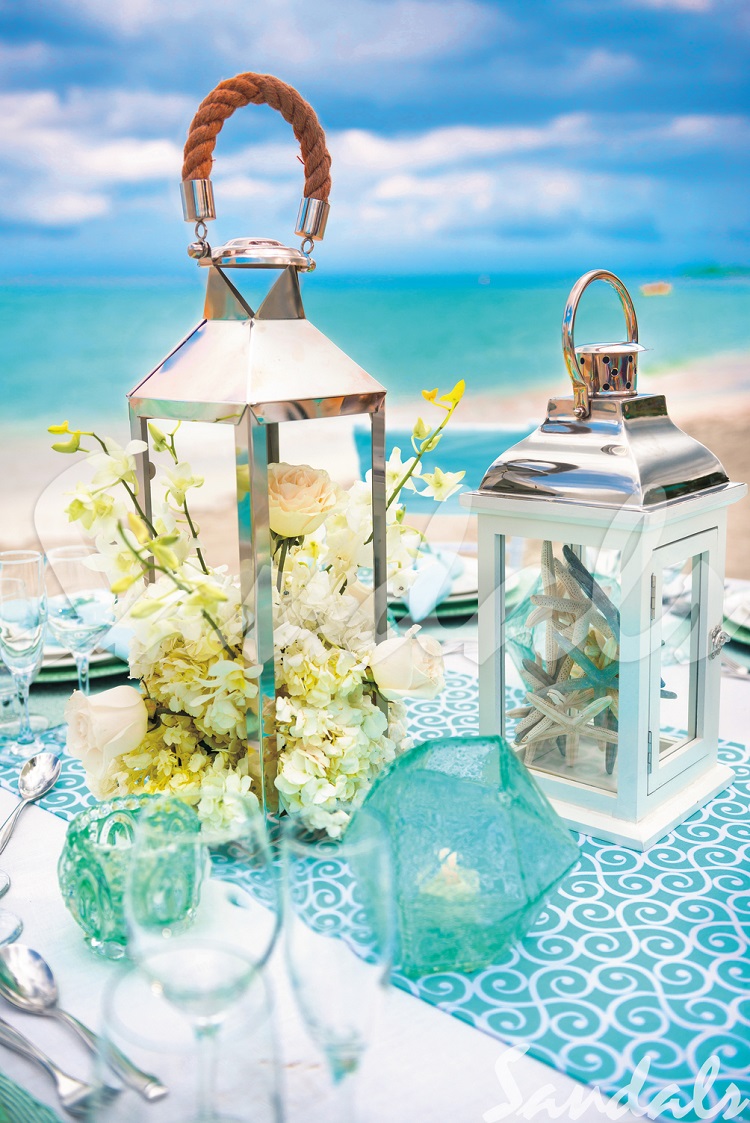 Sandals Grande Antigua hosts some of the Caribbean's most one-of-a-kind destination weddings. Breathtaking venues and customizable wedding packages allow you to bring your wedding fantasies to life. As you get ready to say "I do," you'll be treated like royalty with elegant accommodations, delicious world-class cuisines, non-stop fun, and incredible spa treatments!
Are you ready to start planning now? Create a profile today and receive a free quote! >>>