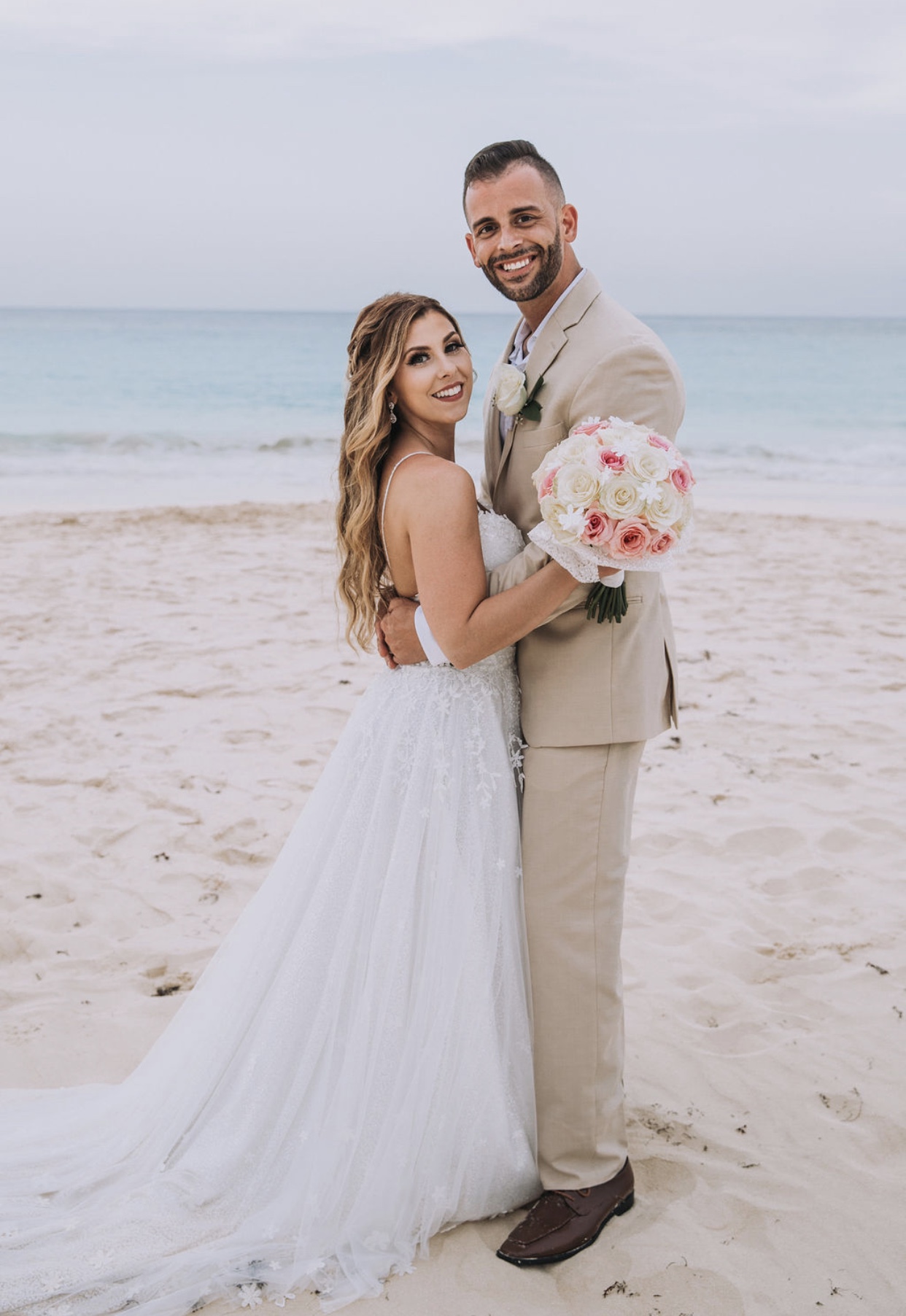 It goes without saying that your destination wedding photos are some of the most important pictures that you'll take in your whole life. Although the memories of your perfect day are sure to last forever, you need the 11 must-have photos to capture every detail of it. Alyssa and Cody were married in Punta Cana earlier this year and had the wedding photoshoot of a lifetime. We seriously cannot help but swoon (and get a tad jealous) over the perfection of these photos!
With so many settings, people, and poses the photoshoot itself can get a tad overwhelming. This is also something that is best planned far ahead of time, that way you and your destination wedding photographer are on the same page. By giving your photographer a list of all of the inspiration you have studied in the months leading up to your destination wedding, it will make for an efficient and fun photo experience that will give you pictures that will bring you and your loved ones to tears.
In order to streamline this process for you, we have come up with The 11 Must-Have Photos Your Destination Wedding Photographer Needs to Take on your wedding day:
This may be obvious, but it is so important to capture. Also how adorable is the "Mrs. Matthews" hanger? As one of the most important fashion statements a bride may ever make in her life, it is mandatory to get some stunning photos of it!

2. Getting Ready
The pictures that are taken before the actual wedding are so fun! Be sure to have your photographer capture plenty of you and your squad getting ready.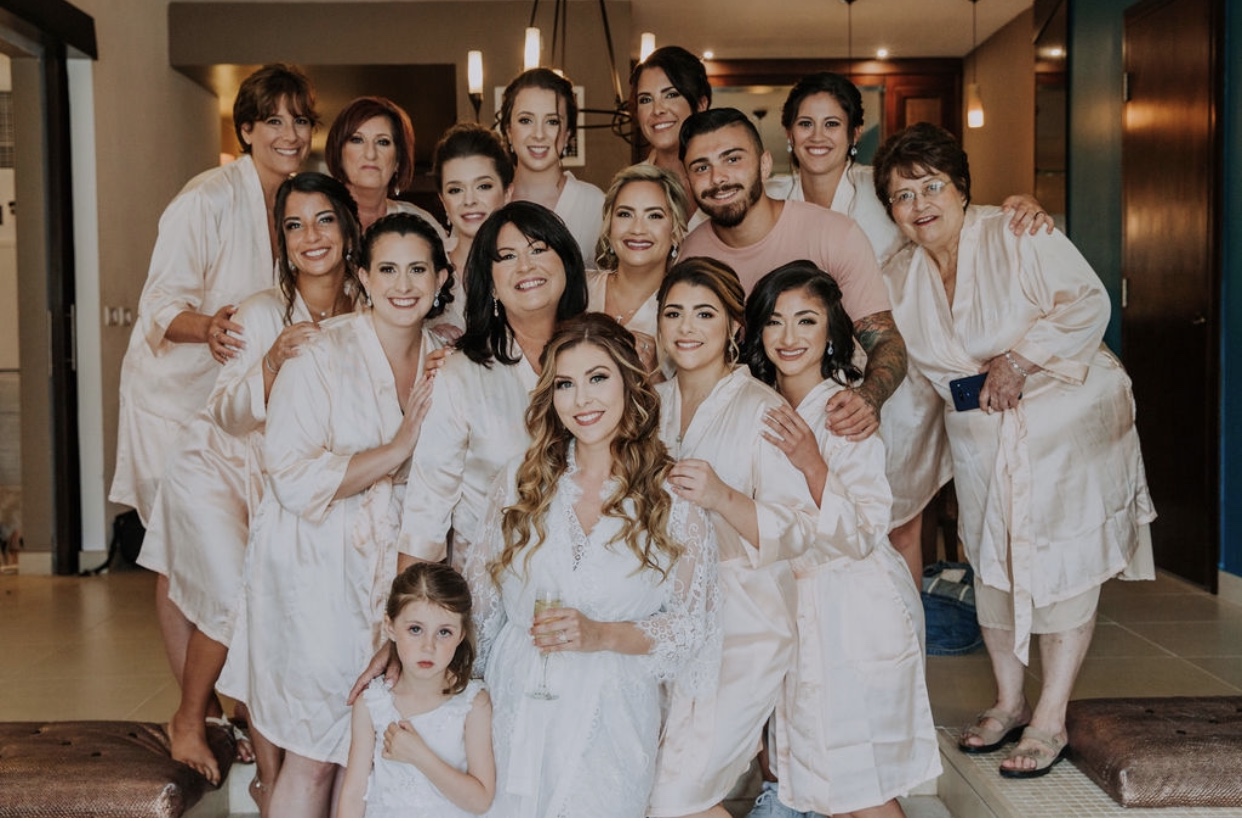 3. First Look
We are such suckers for the first look! If you and your S.O. decide to go the modern route and take some photos before the ceremony then you will for sure not be disappointed. Although waiting for the walk down the aisle is so beautiful, and such a special moment, we love how intimate this one is. With just the wedding couple they are able to share all of the excitement, nerves and love just the two of them. It also allows the photographer to get a closer look, and capture every jaw drop, tear, embrace, and kiss!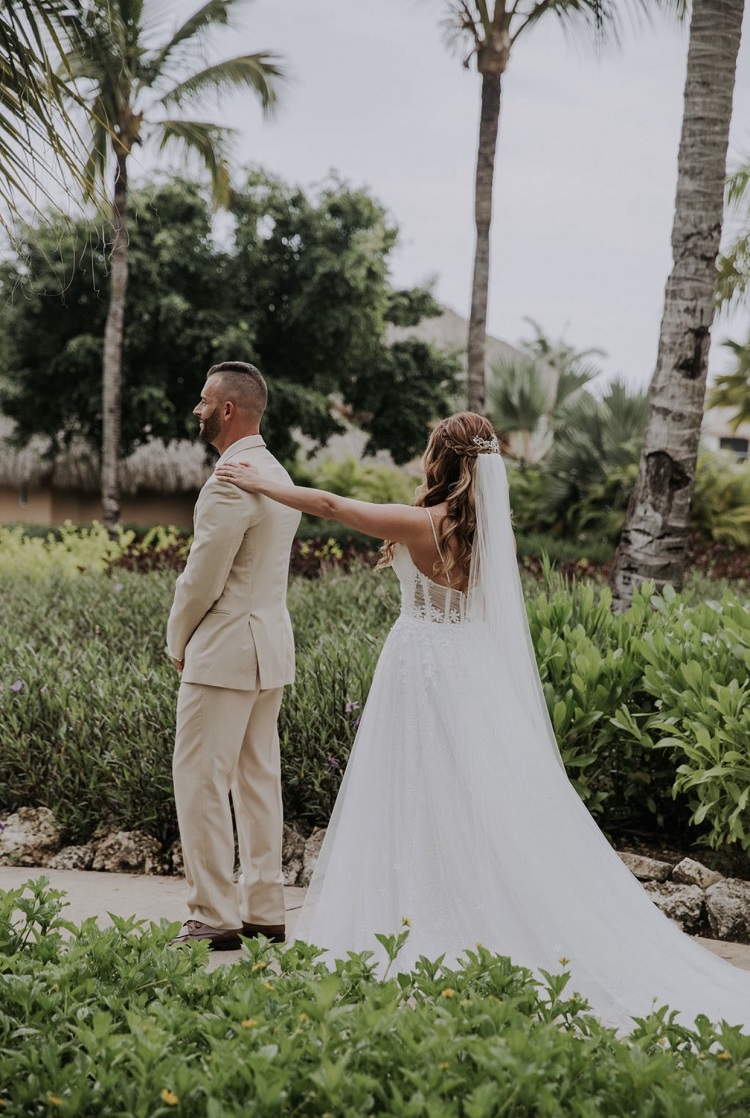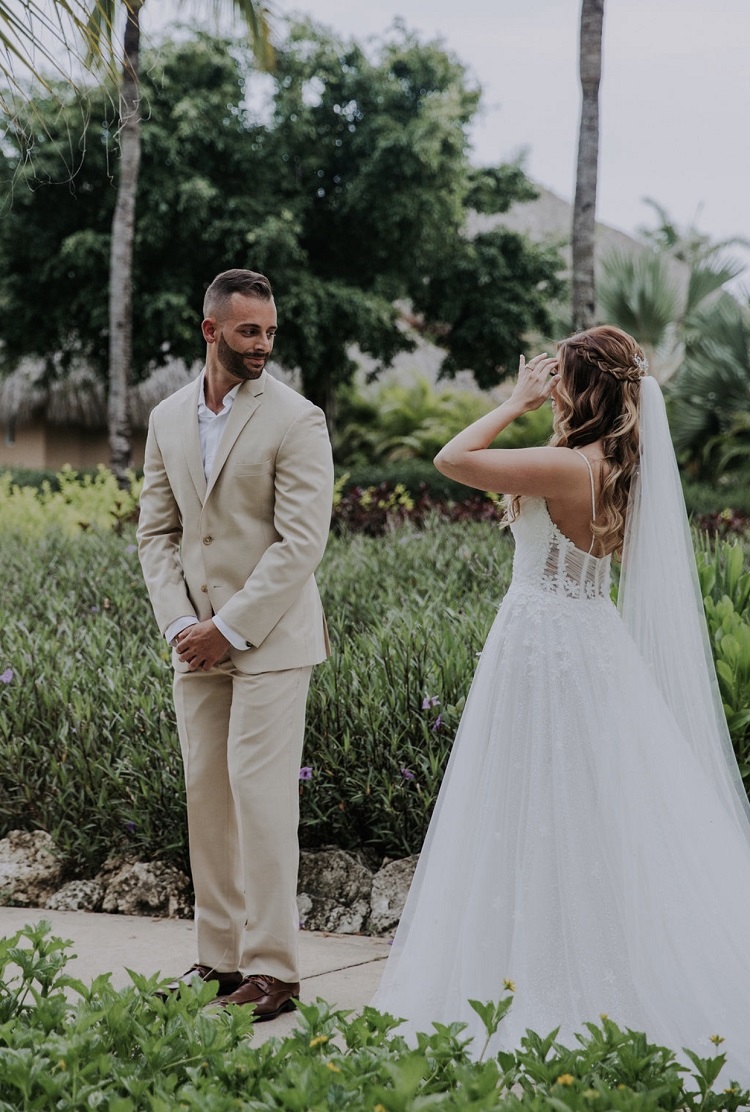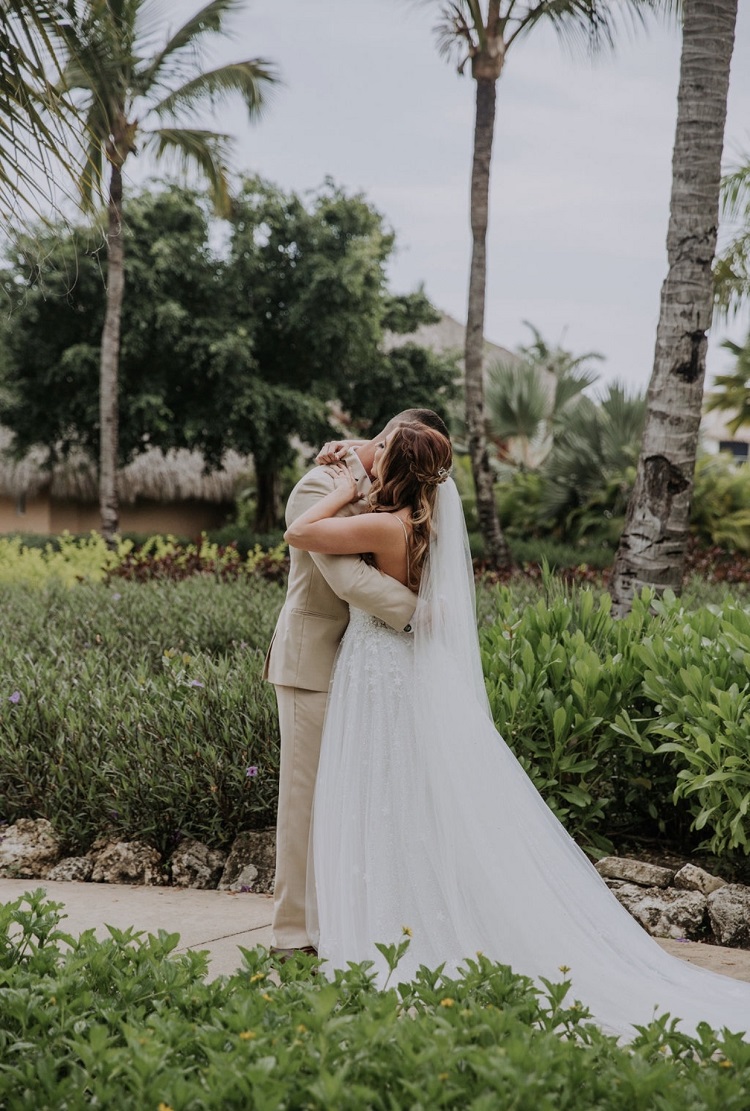 4. Bridal Party
These formal photos are so important because it captures you with all of your loved ones on your special day. It is also a beautiful way to show the official joining of the two families. We recommend having an order to take these photos so that way they can be done quickly and efficiently. Ensuring smiles all around and very little confusion!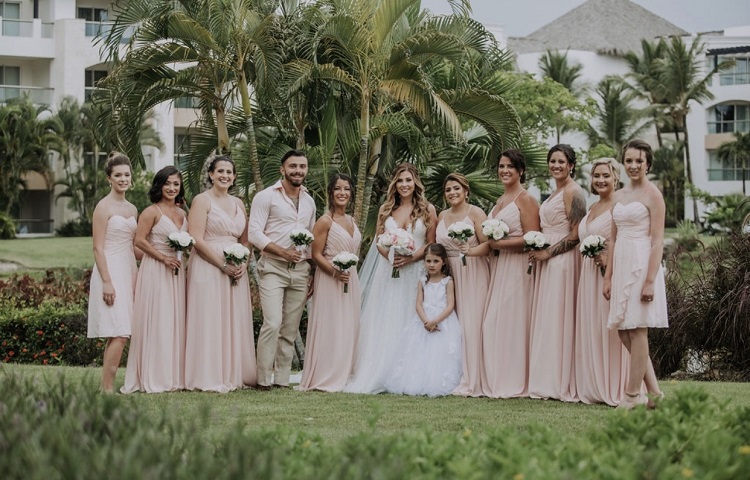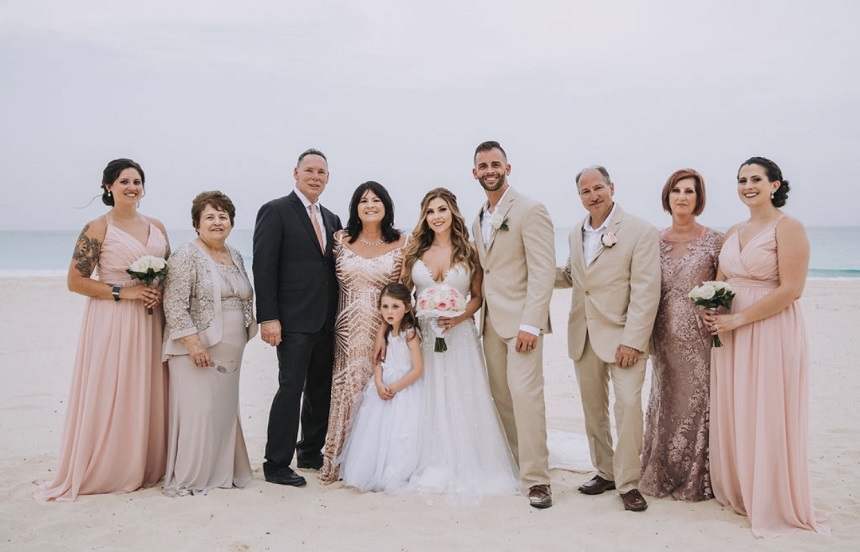 5. Walking down the aisle
Walking down the aisle, both the processional and recessional are such magical moments. There is so much beauty and anticipation you can see in the couple, and their loved ones. Then such excitement and relief as they make their way back down. This is a great opportunity to catch some looks of love, kisses, and the classic hands up pose that expresses just how happy they are to finally be married to each other!
6. Exchanging vows
The looks in their eyes say it all. They are both oozing with love and adornment for each other. This is a photo you could look at every day and still feel the same butterflies fluttering around your stomach!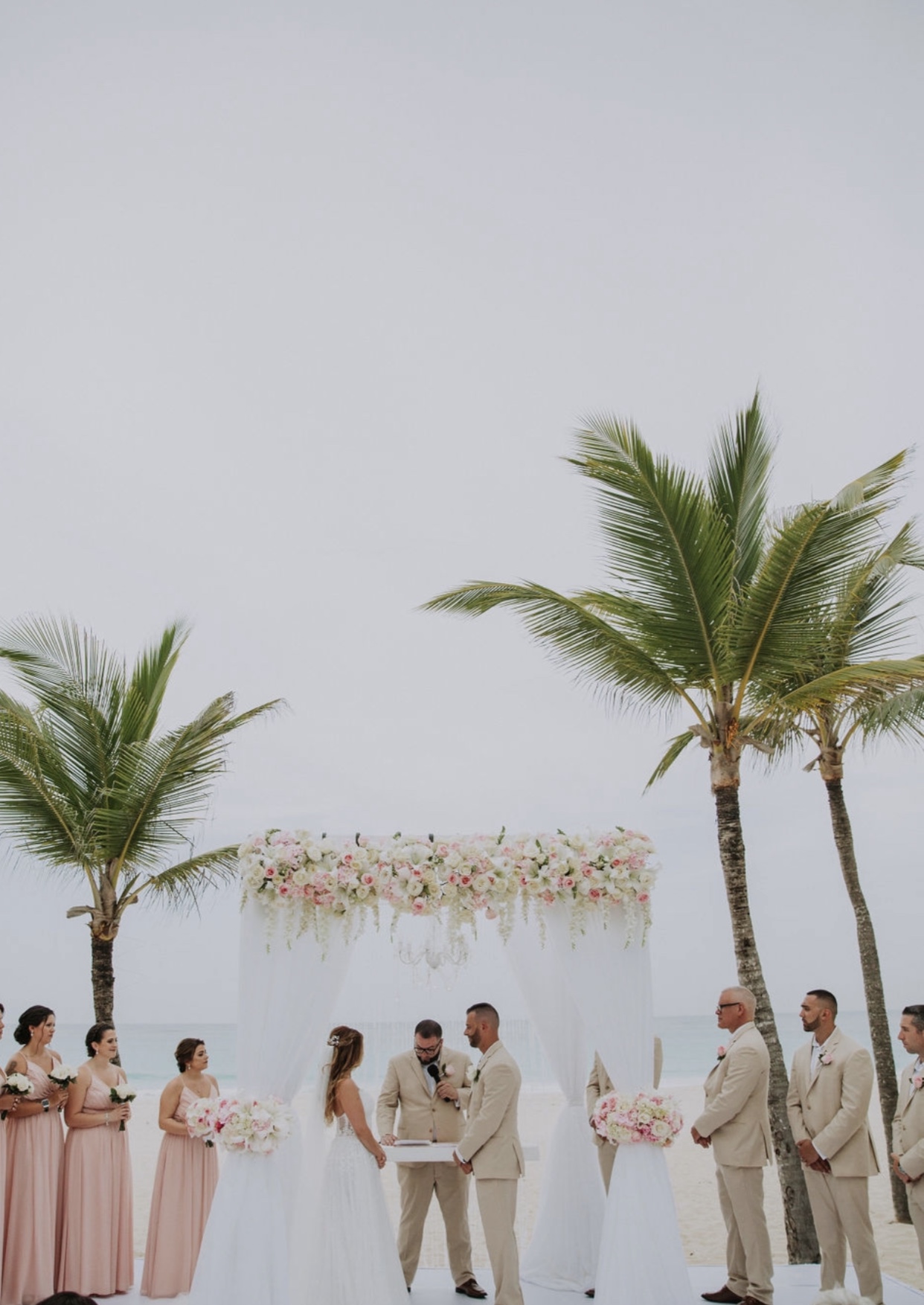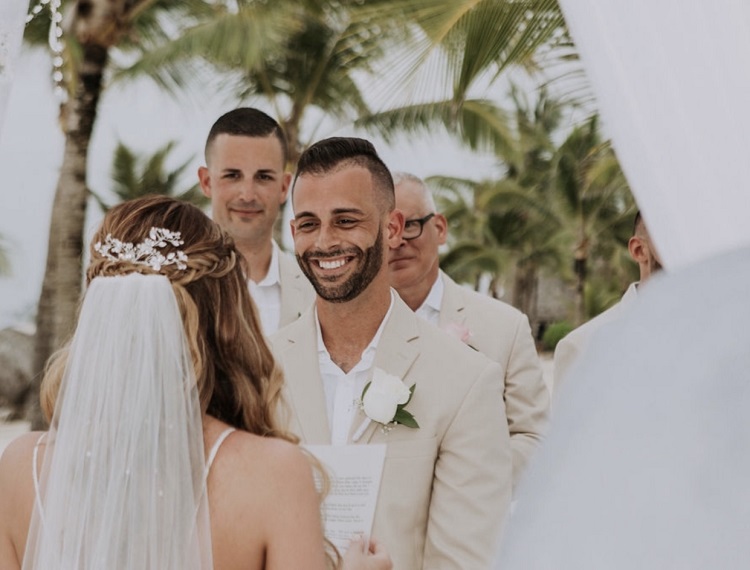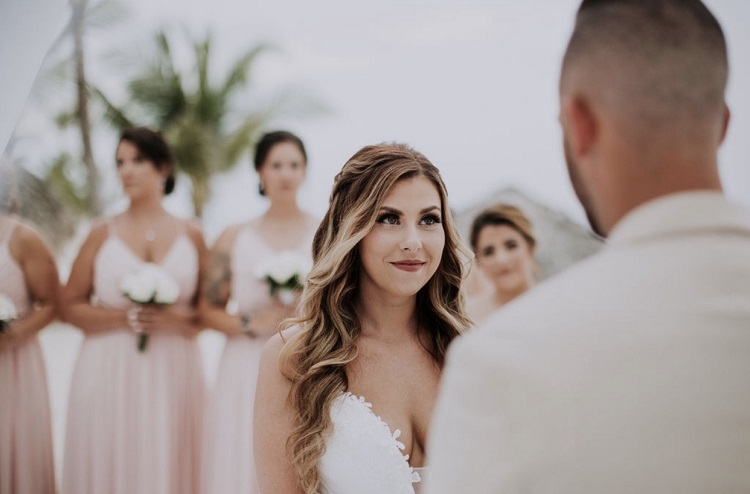 7. The Kiss
Of course, you need the big kiss! This one may even go without saying, but their photo is so beautiful we just needed another opportunity to awe over it.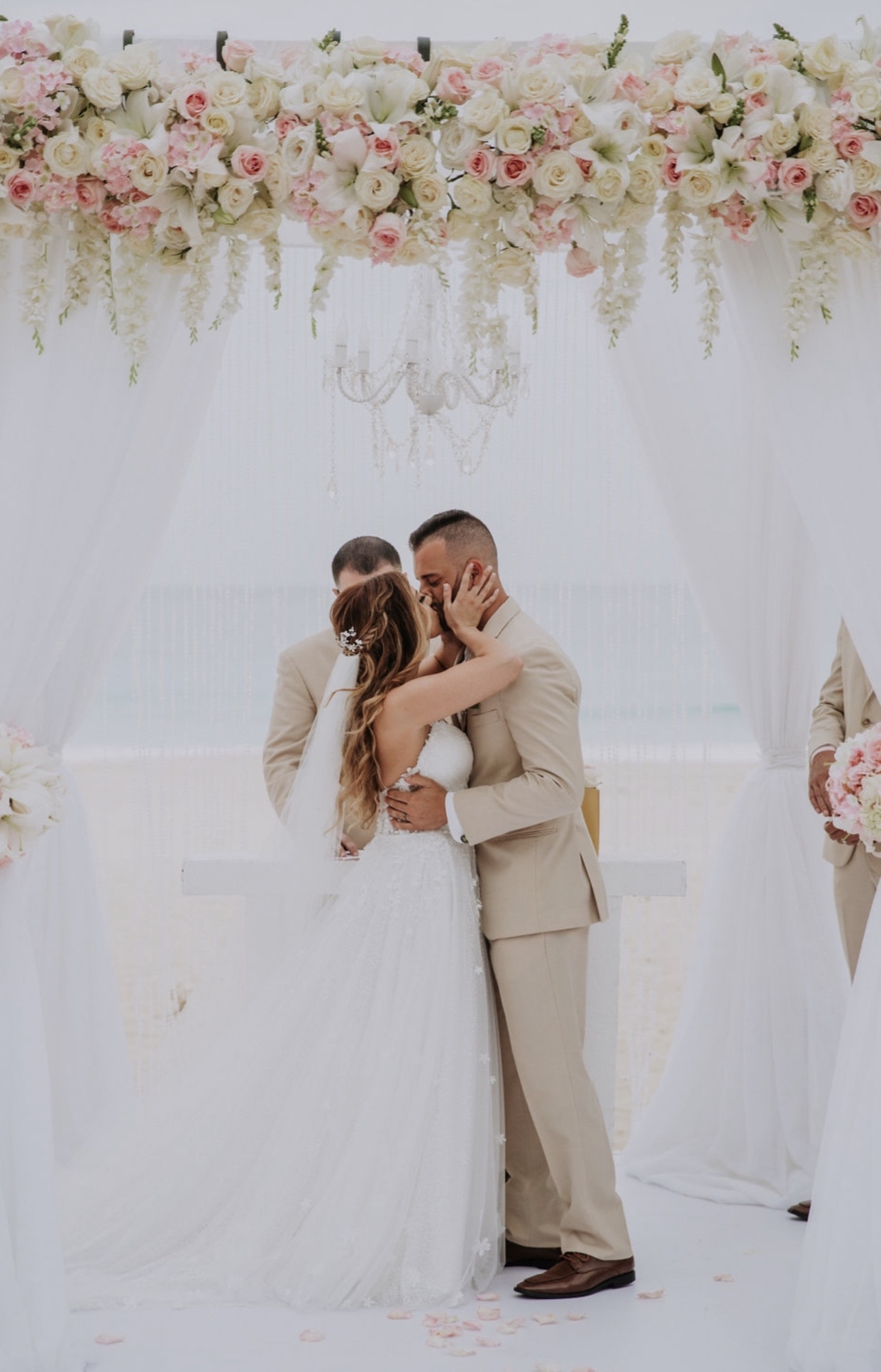 ---

RELATED: Six Reasons Why Your Destination Wedding is More Affordable Than You Think  
---
8. Beach
For a destination wedding, it is almost mandatory to hit the beach for some photos. We love how Alyssa and Cody played up the romance and fun of this setting. Your wedding photos are important, but it is so necessary to really just run around, keep a natural smile on your face and let your love shine through this experience.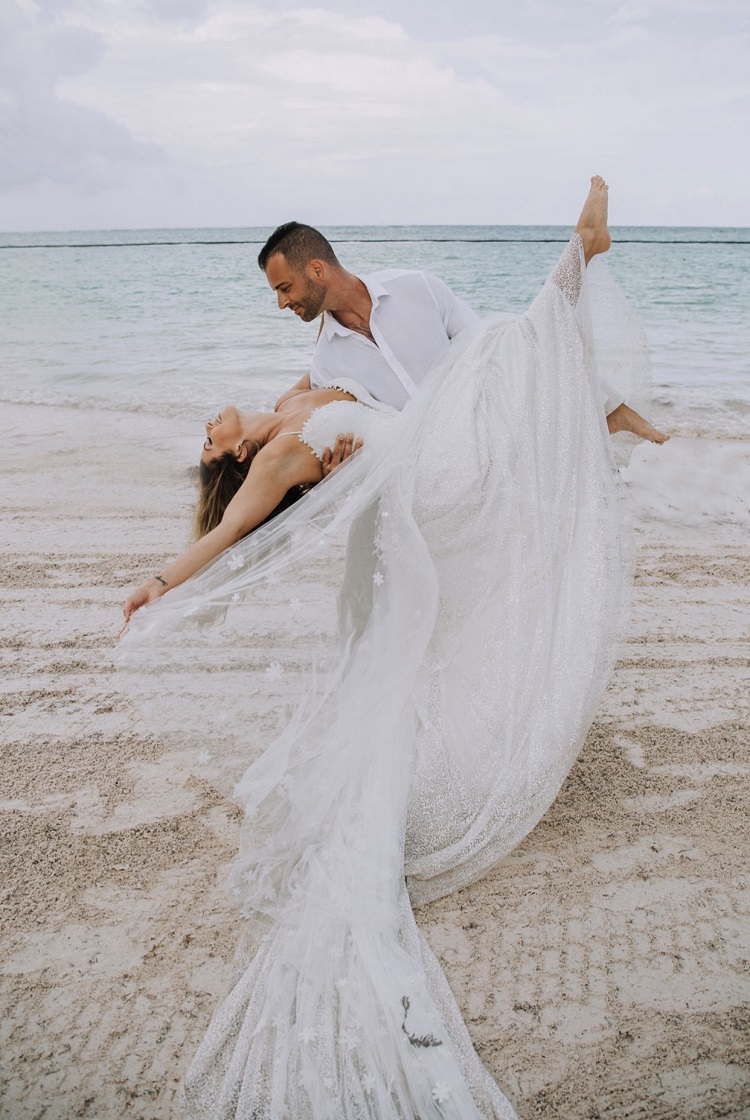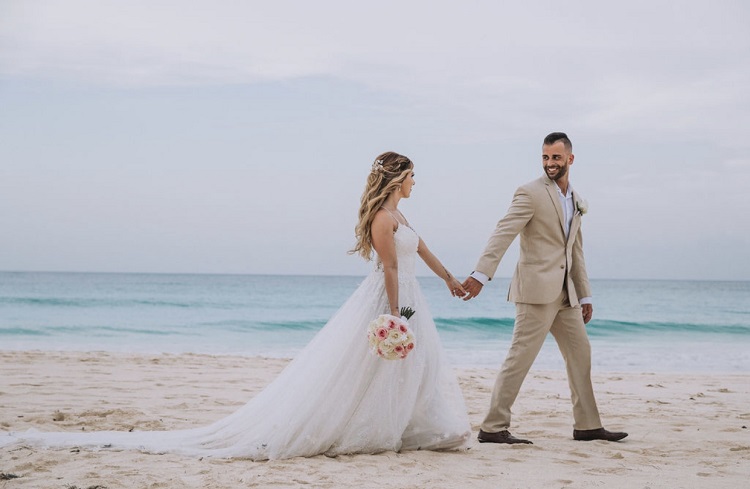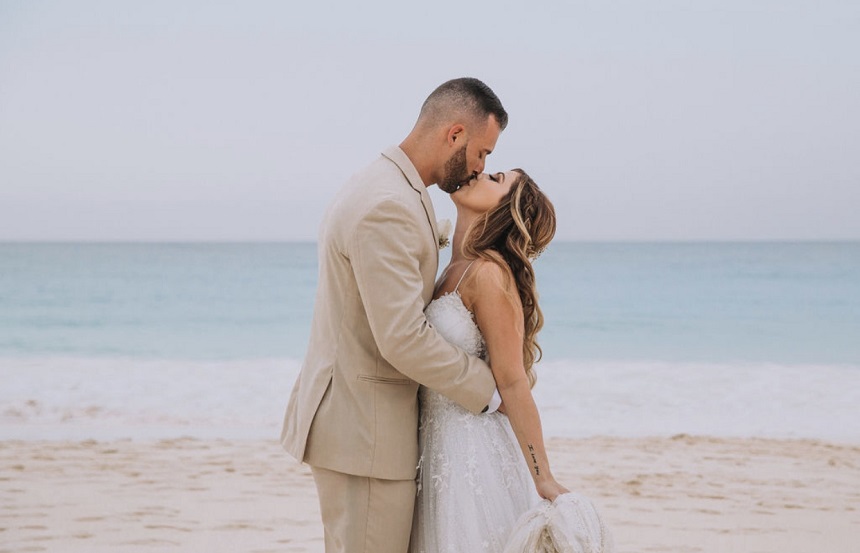 9. Trash the Dress
Another destination wedding must is to trash the dress! It may seem impractical at the time but it will render some incredible images. Seriously, how dreamy are these?!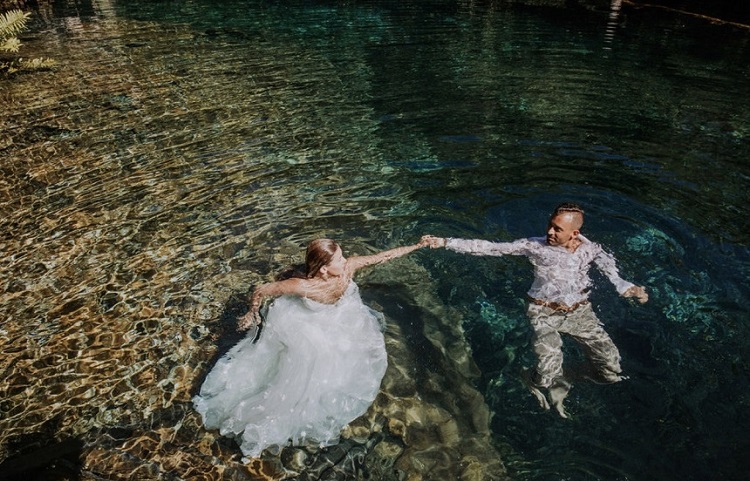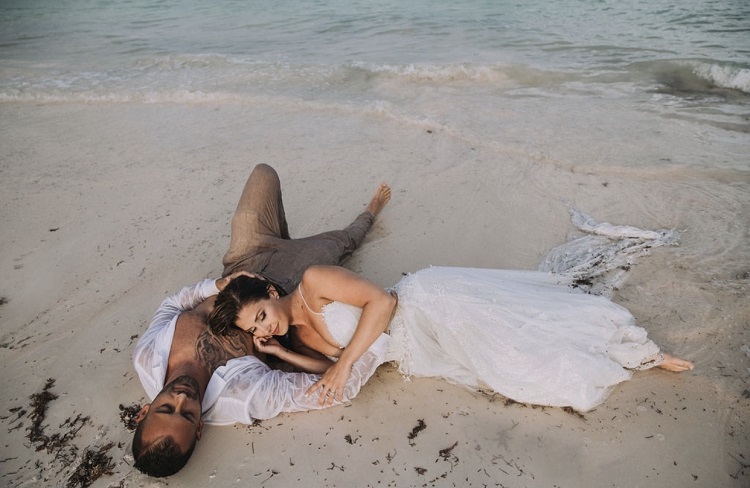 10. Up Close & Personal
We recommend being very vulnerable during this photo experience. You may feel silly, or a little out of your comfort zone but that is where the best images will be captured. We are in love with the intimacy of these photos, it really showcases the love these two have for each other.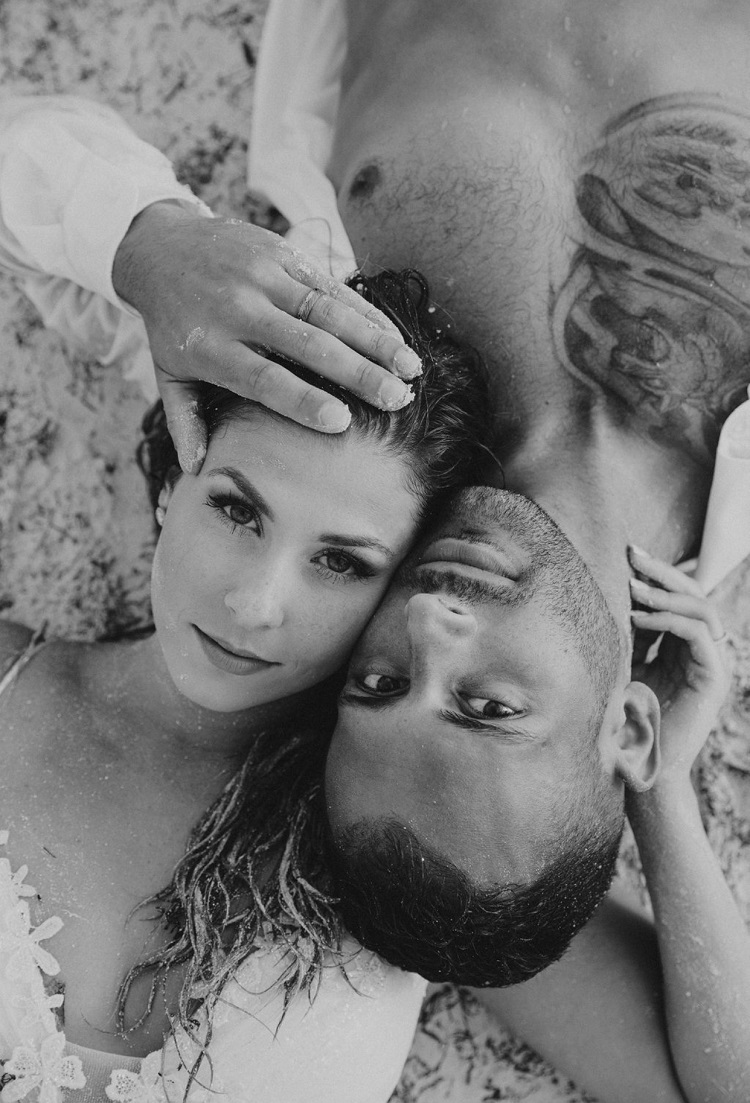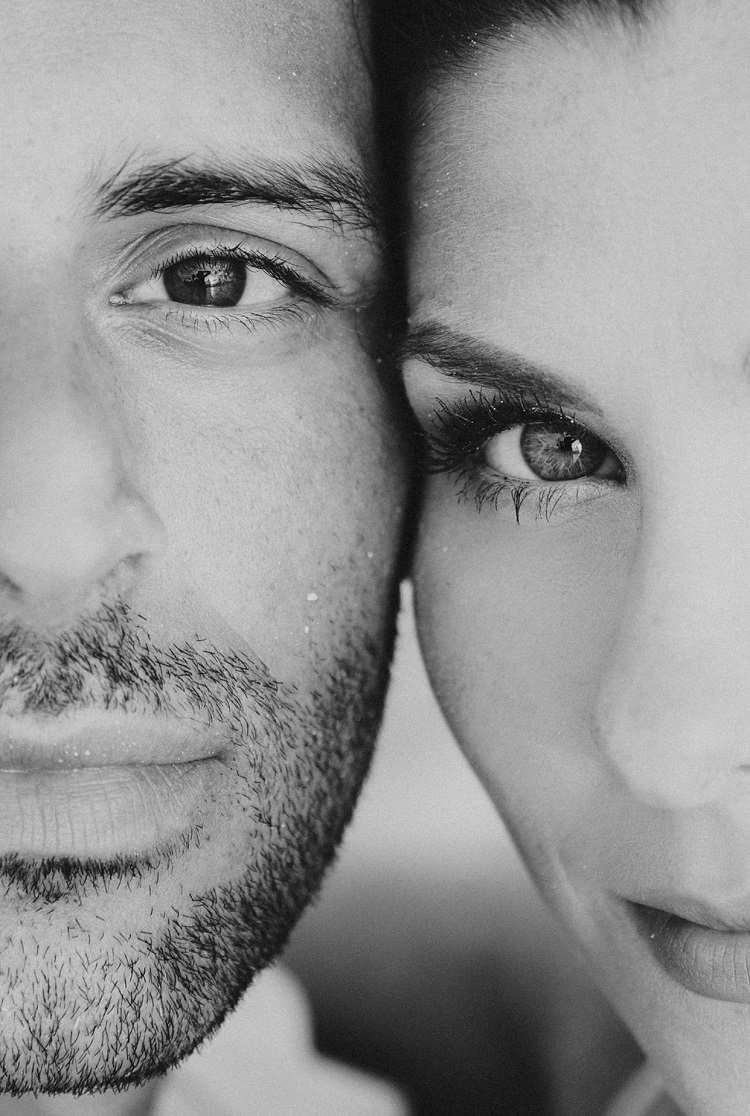 11. All of the loving moments in between…
Like we have said over and over, it's all about having fun! Stay light and loving so that your photographer has plenty of candids to capture of you and your love. It is such a cliche but the candid photos really are the best. You can feel the love between these two just by looking at these!
There are also so many sweet moments throughout the wedding process. There is no way you can plan a look, laughter, or a hug like these ones. Be sure to encourage your destination wedding photographer to keep snapping pics the entire time!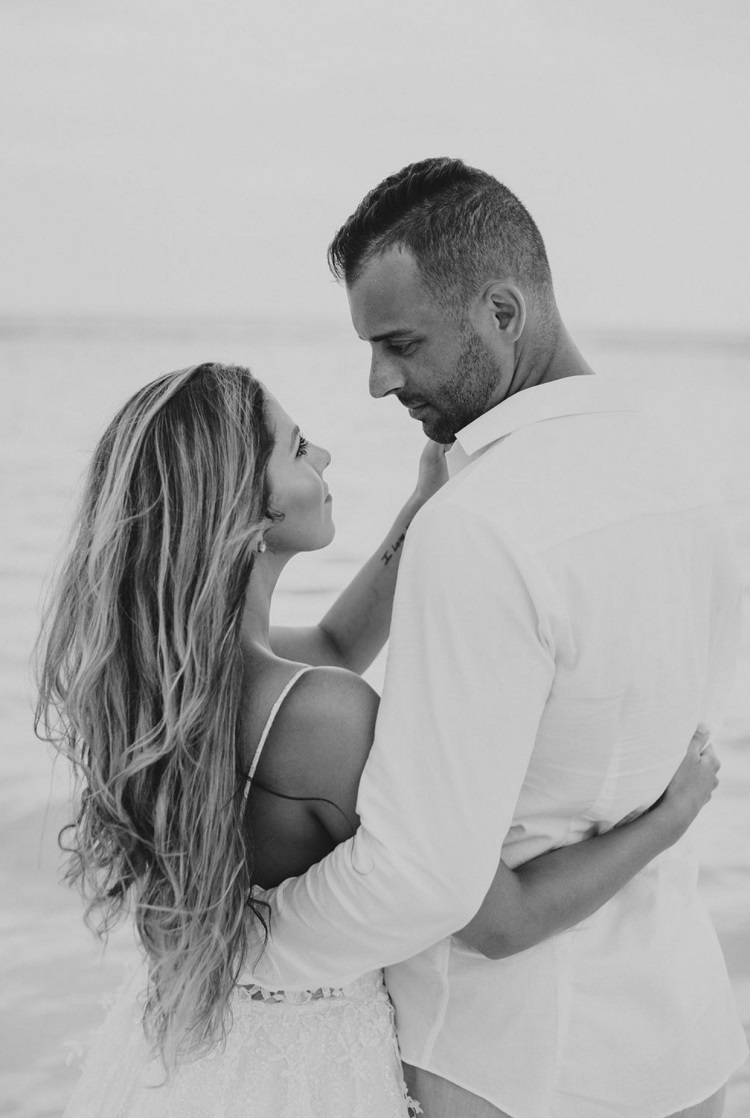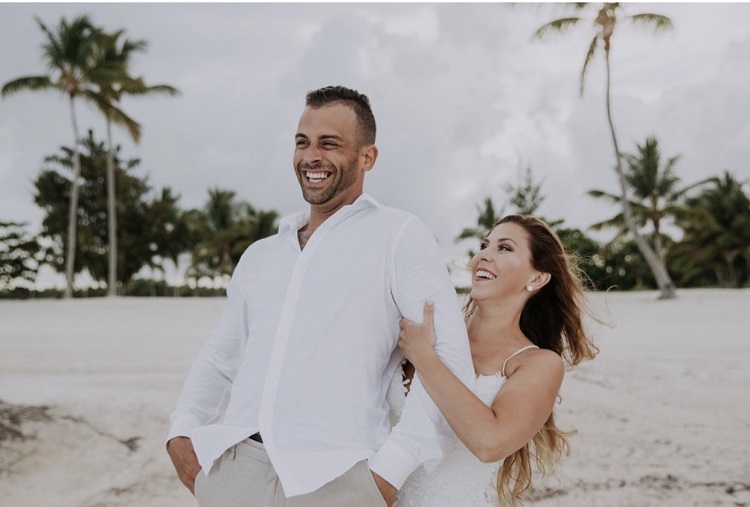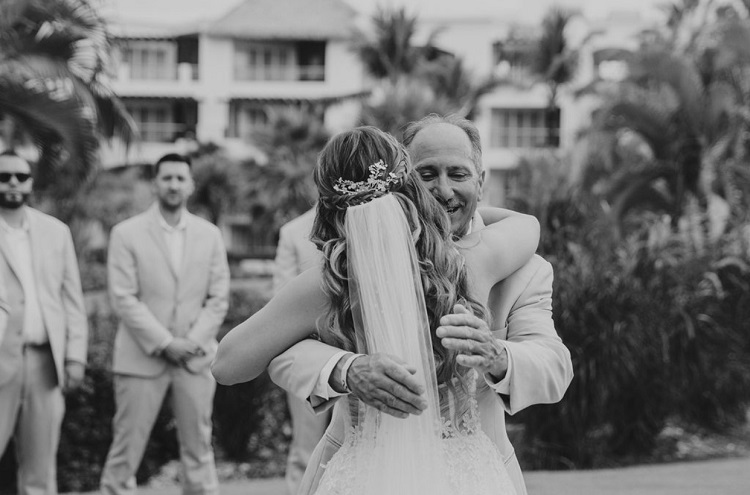 To Recap: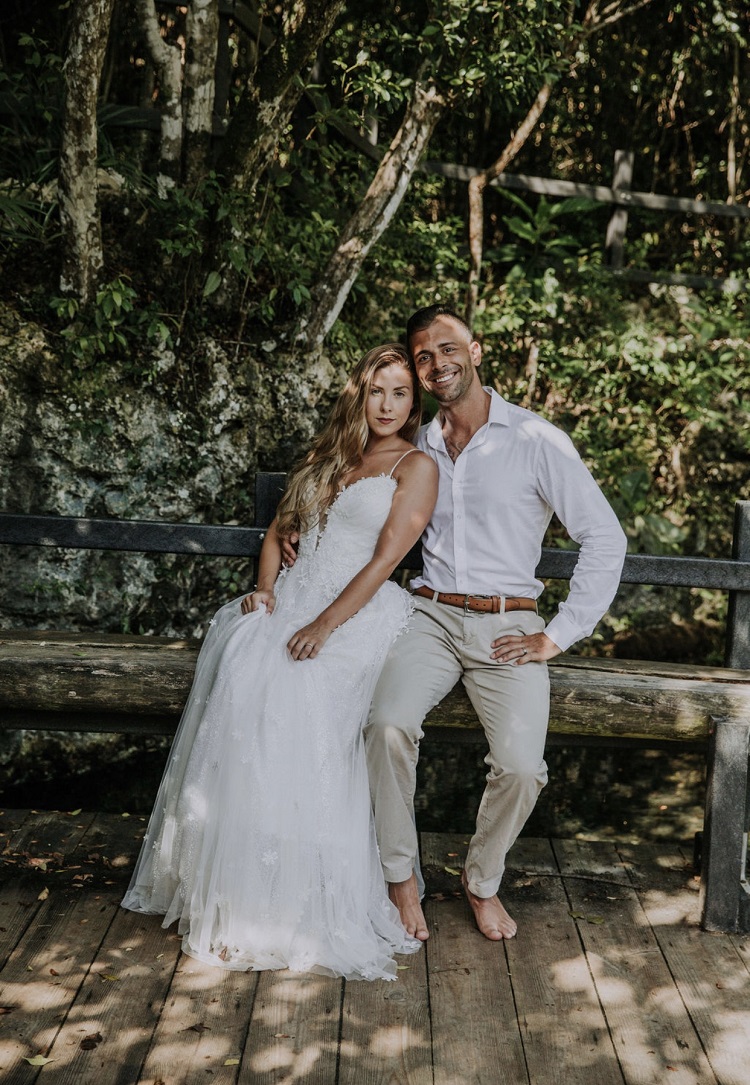 There are endless photos to take on your wedding day, and this should merely be used as a guide to achieving the images you are looking to create. To ensure that all bases are covered your  11 must-have photos Your Destination Wedding Photographer Needs to Take are:
The dress
The bridal parties getting ready
the first look
the bridal party (formals)
walking down the aisle
exchanging vows
the "I do" kiss
beach photos
trashing the dress
up close / intimate photos
sweet candids
Be sure to discuss with your Certified Destination Wedding Specialist what type of vibe you want your wedding photos to have so they can suggest the perfect photographer. We hope that this serves as some serious destination wedding photo inspiration, and gets you even more excited about your special day!
Are you ready to start planning? Create a profile to get in touch with a Certified Destination Wedding Specialist today! >>>>