Guest blog post: Our friends at WeddingStar.com are offering some fun ideas for destination wedding favors this month! 
With your rooms booked, your travel plans arranged and your invites sent, it's time to plan those finishing destination details. One of the funnest details is picking your favors! As a special way to thank your friends and family for traveling with you on a grand adventure as you enter into married bliss, your destination wedding favors can be whatever you please! But, today we want to share our top 5 favorites that are all simple to pack, durable and light weight (3 important favor features when you're traveling!). So let's get inspired and get started!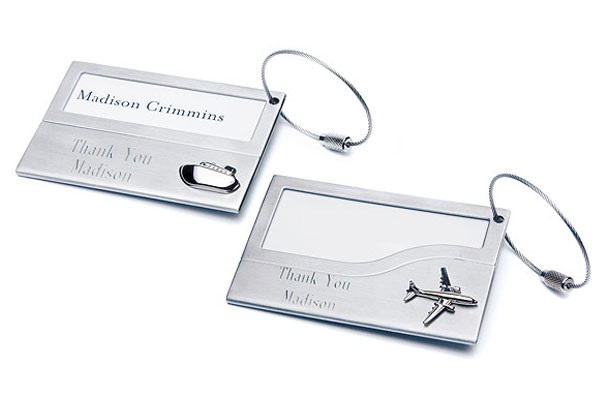 Perfectly destination themed, luggage tags can pull double duty as escort cards or even place cards when set on your tables.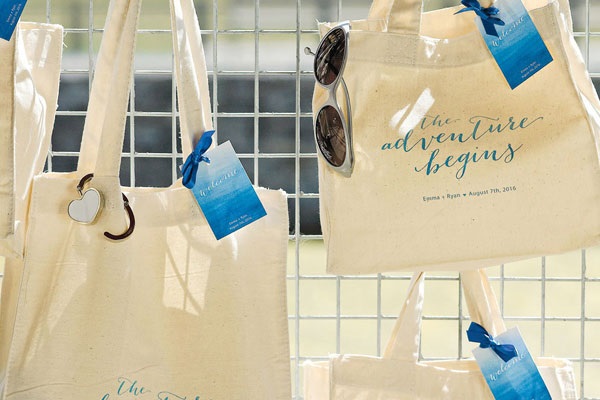 Ever useful, totes are a versatile go-to for everything from the beach to shopping to running errands. Plus, with custom designs you can make sure your favors are totally one of a kind!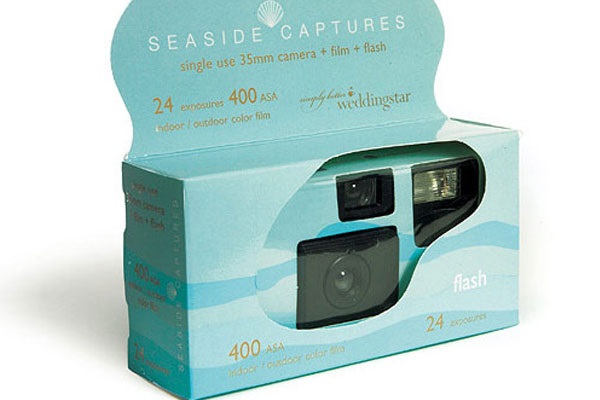 Let your friends and family play photographer at your wedding and beyond with Single Use Camera favors. With tons of great designs to choose from, we know you can find a picture-perfect match!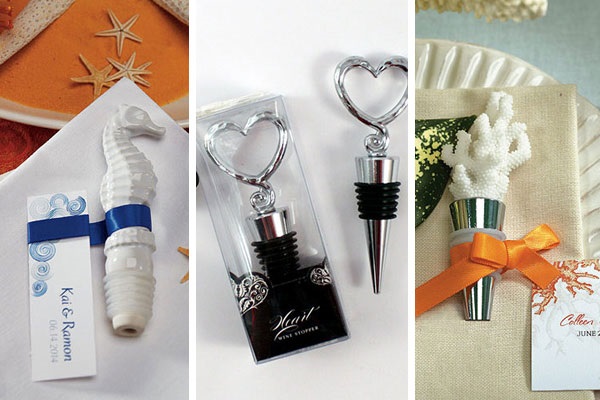 From destination themed designs like coral and seahorses, to classic looks like hearts and crowns, a bottle stopper is a great practical favor – especially when it already comes in gift packaging like these.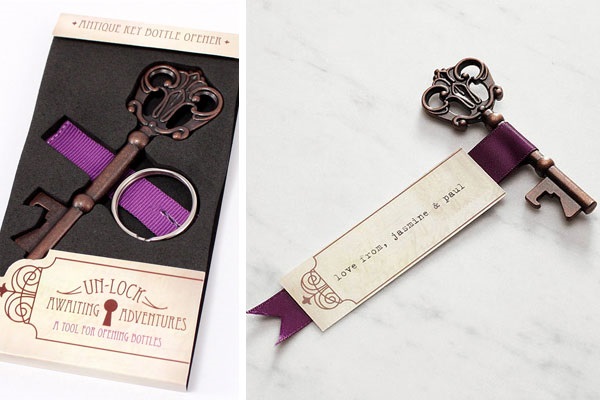 Finally, let the celebrations continue with an Antique Style Key Bottle Opener! Also wrapped in gift packaging, it's the perfect fusion of form and function – and we know your guests will love it.
Happy weddings and travels everyone!