After you've passed the overwhelmingly-exciting stages of getting engaged, many brides go right into starting a beauty regimen while counting down the days to their own Big Day. But having a beach wedding brings its own challenges on how to make sure your hair, skin and nails are beach-wedding ready, and we're here to help!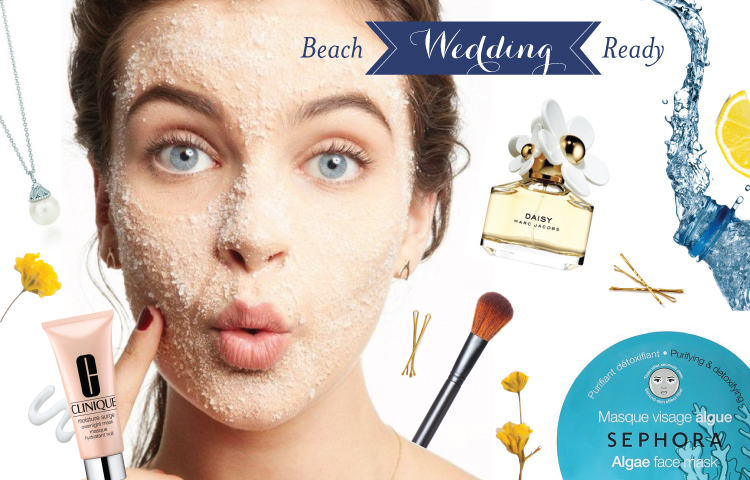 One Year Out
Start de-stressing and taking care of your skin. This includes seeing a dermatologist and testing products that will make your skin shimmer in the sunlight (in a good way, of course!)
Nine Months Out
Solidify your face products and opt for a pricier body lotion to start soothing any imperfections you may be weary of. Put together a wellness plan that includes diet and exercise, and start sticking to it!
Six Months Out
Concentrate on toning your upper body and taking care of your teeth. Splurge on a dentist appointment and ditch the red wine (you can still use a straw to sip, but only sparingly!)
Three Months Out
We're so sorry to be the ones to tell you this, but it's time to ditch the sugar. Start thinking about your day-of makeup and condition, condition, condition your hair til you need MORE conditioner at the store!
A Few Weeks Out
Time to nix the booze altogether. It's also time for a last-minute teeth cleaning and to make sure there's no color disconnect between your face and the rest of your body (tan lines are out, too – there's plenty of time for that on the honeymoon!)
The Day Of
Say no to trends – yes, we're serious! The last thing you want to look back on in your wedding album is a hairstyle or nail color that you'll regret. Play it safe with contouring your makeup look and go for soft lines and natural beauty. Most importantly… enjoy yourself!
For more wedding tips & inspiration, check out our latest edition of Get Married Away or our Pinterest!