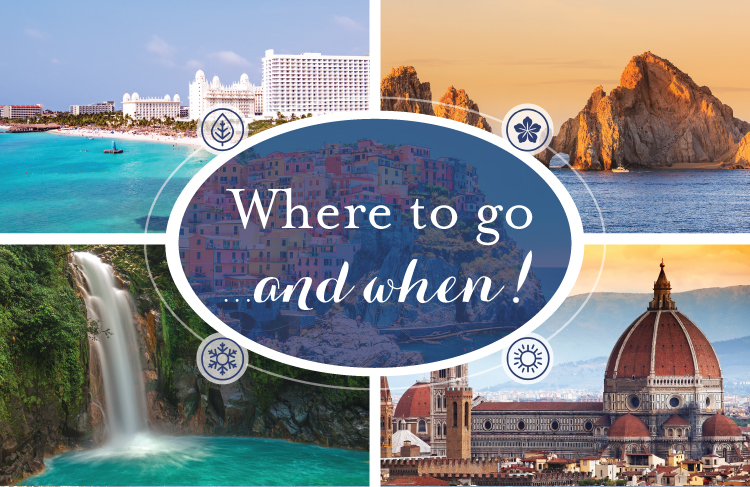 Sunny Summer or fresh, crisp Autumn? Depending on when you choose to exchange vows, you could jet off on a European escape, or bask in the Caribbean sun. But when is the best time of year to enjoy each amazing locale? See what our experts have to say on where to go…and when!
Autumn – Aruba
Tropical climate with pristine beaches.
Winter – Costa Rica
Lush surroundings filled with wildlife.
Spring – Cabo San Lucas
Resort city known for its breathtaking views.
Summer – Italy
Perfect for foodies and history buffs alike.
For more visual inspiration, browse our Fall issue of Get Married Away or our Pinterest !