Choosing gifts for your wedding party is not always easy. You want to choose a gift that truly represents your appreciation of your girls and guys and you don't want the gifts to be too generic or cutesy. But I think we'd all agree that finding the "just right" bridesmaid gift is infinetly easier than finding gifts for groomsmen. Not to mention, that most men hate to shop. We have a few suggestions for making this process a bit simpler.
First, some don'ts:
– Grooms: don't have your wife-to-be choose the groomsmen gifts. Seriously. It's okay to do it together if you are stuck, but you want the gifts to have your stamp on them. It's all about your history.
– Don't give your groomsmen a gift that's all about you… for example, anything with your engagement photo or couple monogram on it. Yes, there are a lot of them out there. Just say no. Your friends don't need a reminder that the gift was from your wedding. They'll remember.
– Don't settle or go cliche if you can't find the right gift. You are better off giving your buddies a gift certificate with a heart-felt note than giving them a cookie-cutter gift.
Okay, that's it for the don'ts. Now for some suggestions. If you and your groomsmen have a shared interest in say golfing, camping, wine, fishing, etc. find a gift that represents this connection. Keep it personal. Below are some of our faves: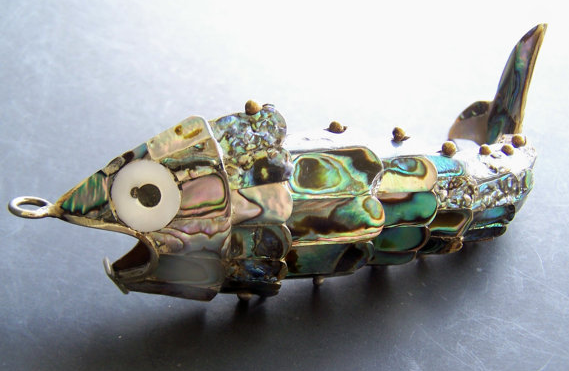 This vintage fish bottle opener from Etsy shop PaperCherries just seems fitting for a beach wedding! Great idea for your fishing buddies, too. Etsy is a fantastic place to find unique gifts online and extremely convenient for the busy couple.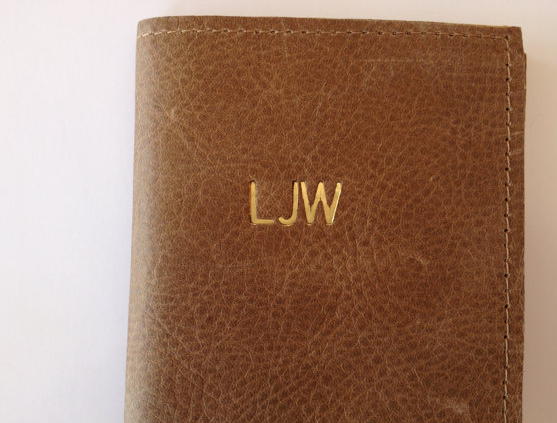 You can't go wrong with a personalized leather passport for a destination wedding attendant gift. Classic, rugged and handmade from Etsy shop Felix Street Studios.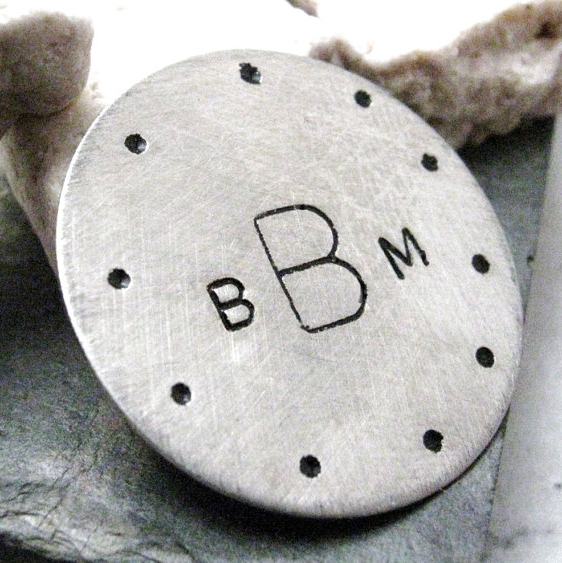 Personalized golf ball markers make a nice gift for your golfing partners. Again, this idea is a convenient online purchase from Etsy shop Risky Beads.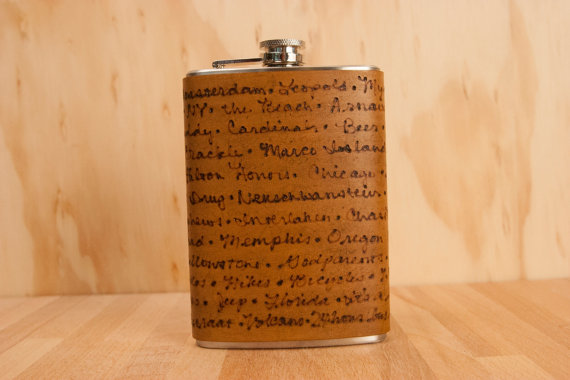 How cool is this flask? A little bit classic, a little bit sentimental. Etsy shop Moxie and Oliver lets you put your own words on this hand-tooled leather flask cover. Nice way to sincerely acknowledge your story with each individual.
We'd love to hear your groomsmen gift ideas! Please share below.