If you're like many aspiring brides or grooms, the wedding of your dreams includes a stunning backdrop and classy decor. Ideally, however, this special day will also be easy to plan. Destination weddings in Mexico are beautiful and elegant — and they allow you to continue your dream wedding experience for several days after you've tied the knot.
While Mexico boasts a variety of excellent venues, nothing compares to the pampering you'll receive at an all-inclusive resort. Weddings at Iberostar Grand Hotel Paraiso are especially luxurious. The acclaimed resort offers both the gorgeous venues and flexible décor options you desire. You'll benefit from the resort's customizable destination wedding packages, which provide a range of luxurious details without breaking the bank.
Not sure which Iberostar Grand Hotel Paraiso wedding package is best for your big day? We've highlighted the best options below:
Star Wedding Package
Silver Star Wedding Package
Gold Star Wedding Package
A La Carte Wedding Package
Connect with a Certified Destination Wedding Specialist today to get started with your destination wedding planning >>
More information on the wedding packages at Iberostar Grand Hotel Paraiso
Star Wedding Package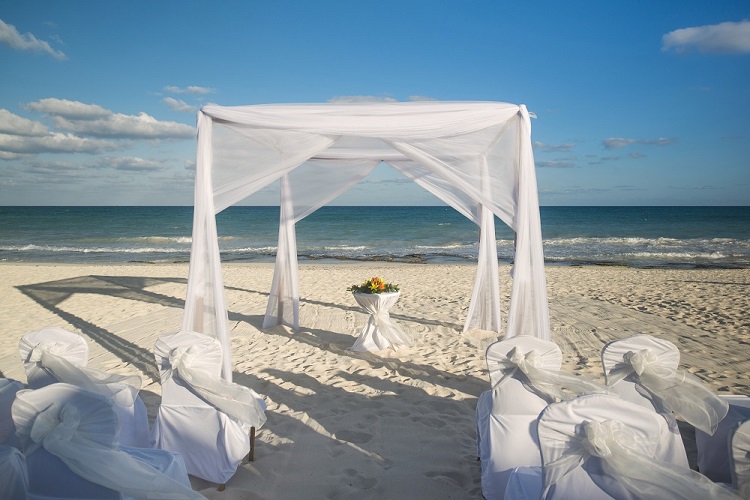 Designed for small wedding groups of up to ten people, the Star Wedding Package delivers all the ceremony and reception essentials, including venue setup and a non-denominational minister. After exchanging vows, you and your guests can take part in a celebratory champagne toast, followed by a lavish dinner, and, of course, wedding cake! If you desire the convenience of an all-inclusive wedding package but are looking to maintain a strict budget, the Star Wedding Package is for you.
Silver Star Wedding Package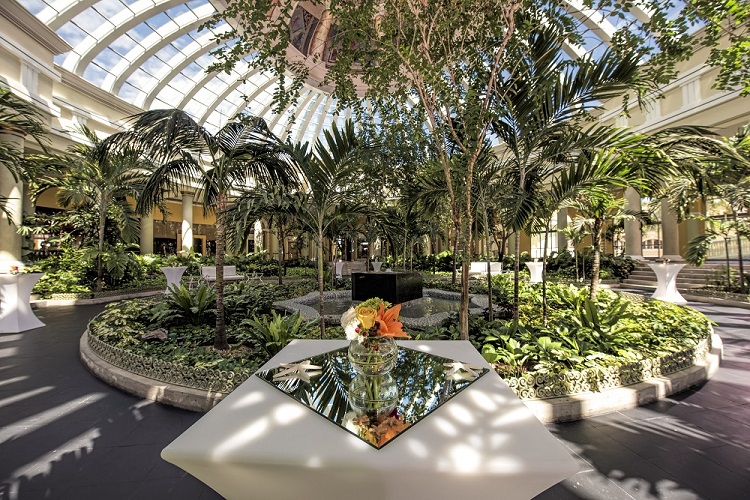 The many add-ons provided through the Silver Star Wedding Package ensure a personalized experience for your Mexico destination wedding, complete with lots of pampering! During your ceremony, you'll enjoy access to a sound system, and later, both you and your guests can take advantage of a variety of discounted spa services. Fresh floral centerpieces are also included for the head table.
Gold Star Wedding Package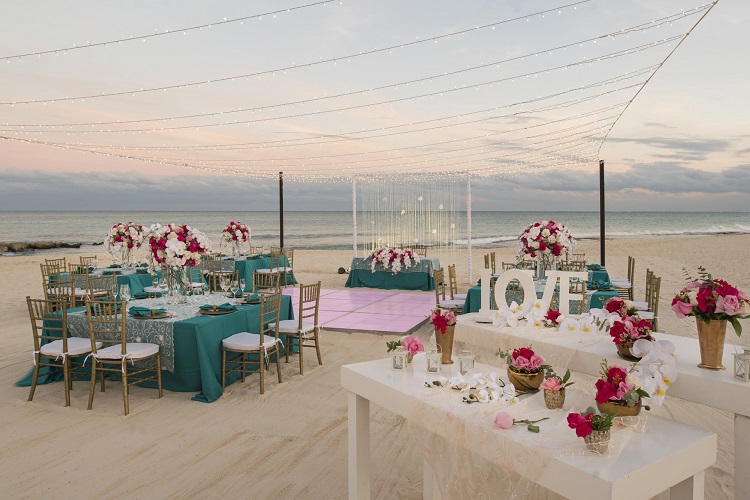 For true destination wedding luxury, opt for the Gold Star Wedding Package, which adds the option of live music to your ceremony. This all-inclusive package also includes a complimentary room upgrade so you can retreat to your beautiful and luxurious suite after you say 'I do.' The fun doesn't end with the ceremony and reception; begin your newlywed bliss with a relaxing couple's massage and romantic private dinner. There's no better way to begin your life as a married couple.
A La Carte Weddings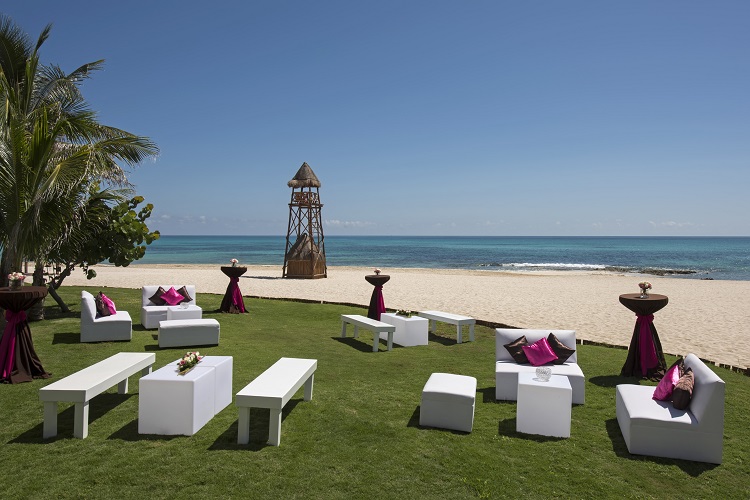 In addition to the wedding packages highlighted above, Iberostar Grand Hotel Paraiso provides an a la carte option so your special day can truly be your own. This allows you to craft your wedding details exactly as you see fit. Choose from a variety of decor details and reception amenities to create the beach wedding experience you've always envisioned in Riviera Maya!
Let's recap the Mexico wedding packages at Iberostar Grand Hotel Paraiso
Whether you wish to plan an a la carte wedding or prefer the convenience and luxury of a pre-designed wedding package, you'll quickly discover that your imagination is the only limitation when it comes to planning your nuptials at Iberostar Grand Hotel Paraiso. One day, you will look back fondly on photos and mementos of your wedding in paradise — and you'll thank yourself for booking your special day at one of Riviera Maya's most beautiful wedding resorts.
Ready to plan your destination wedding in paradise? Connect with a Certified Destination Wedding Specialist today to get started! >>