Getting married in the Dominican Republic is a wonderful, romantic dream come true. Punta Cana is home to breathtaking views and amazing beaches. In addition to the always sunny 80 degree temperature, Punta Cana is perfect for couples who desire romance and tranquility. This tropical paradise has a wide variety of all-inclusive destination wedding venues that offer a natural backdrop and amenities. All are ensured to provide a once in a lifetime experience. It is important to consider what needs to be done to get married in Punta Cana. Planning ahead is necessary to have everything executed seamlessly. Here are 5 steps to having the picture-perfect destination wedding in Punta Cana.
Step 1:
Determine the Right Venue: This is the fun part! Destination Weddings offer a large list of amazing locations that will have you daydreaming until you finally get to that perfect day. With so many options, this process can become a tad overwhelming. Especially if you haven't visited the Dominican Republic before! It is beneficial for couples to hire a wedding Specialist to help find the perfect accommodations. Our team of experts is composed of award-winning Certified Destination Wedding Specialists, who have privileged relationships with more than 1,500 properties all around the world, including Punta Cana. These relationships allow us to go to the bargaining table for you so you. Ensuring that couples get exclusive amenities and upgrades that can't be found anywhere else.
In addition, it's an entirely free service. All of the details will be taken care of for you, so when you are ready to say, "I do," it'll be as stress-free as possible. No budget is too large or too small and each event we plan is personalized just for you. We have compiled a list of resorts that are sure to accommodate any wedding party.
Secrets Cap Cana Resort & Spa is just 20 minutes from the Punta Cana airport and located inside of the exclusive gated community of Cap Cana. Once you step foot onto this resort, you are immediately greeted by the most beautiful beach in the Dominican Republic. This resort specializes in luxury. Here you can find sophisticated furnishing, gourmet dining, top-shelf spirits, and 24-hour room service. You can expect to be pampered from the moment you check-in until you checkout! Secrets Cap Cana also specializes in seven different wedding packages that are sure to please any couple.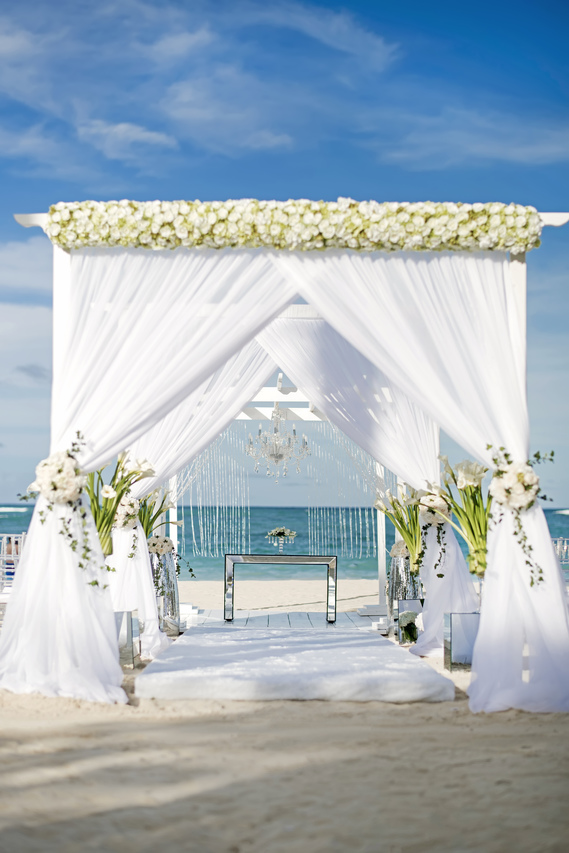 Bavaro is home to one of Punta Cana's most exquisite resorts. Here, the focus is to turn your vacation daydreams into a reality and make a celebration of life. Iberostar Grand Bavaro offers an adults-only vacation that can be tailor-made to anything you can dream up. Designed to mirror Greco-Roman architecture, the resort grounds are dotted with custom-made art. Each piece is inspired by the culture of the Dominican Republic. Paired with the views of crystal blue waters, and swaying palm trees, Iberostar Grand Bavaro makes for an incredibly unique (and beautiful) wedding backdrop. Iberostar offers three wedding packages to choose from, each at different price points to ensure a wallet-friendly celebration.
The Hard Rock Hotel offers a one of a kind experience to be had in Punta Cana. It is located on sugar white sands that stretch over 121-acres along Macao Beach. In addition to that, it is home to lavish five-star all-inclusive amenities and personal services that can make it the trip of a lifetime. Featuring an array of restaurants, the Hard Rock's branded "Rock Star Suite", a 5-star spa, an 18-hole Nicklaus designed golf club and the largest casino on the Island, there is something for everyone to make the experience unforgettable. With four different wedding packages to choose from, the possibilities for a swoon-worthy day are endless.
---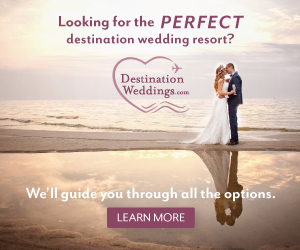 RELATED: How to Plan a Destination Wedding on a Budget
---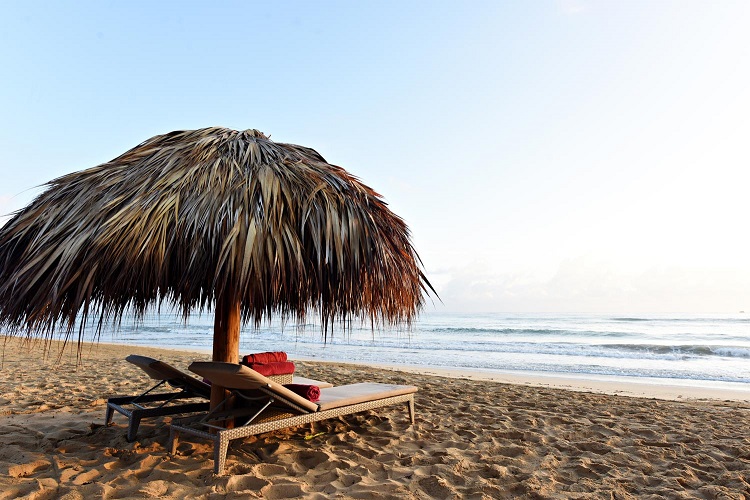 CHIC is an Adults Only All Exclusive resort that offers the perfect playground to celebrate your special day. Located on Uvero Alto beach, CHIC offers a breathtaking setting for the wedding of your dreams. Specializing in premium cocktails, delicious food, a relaxed ambiance and superior entertainment, your wedding experience will be set apart from any other. Three different wedding packages are available, in addition to a romantic honeymoon package.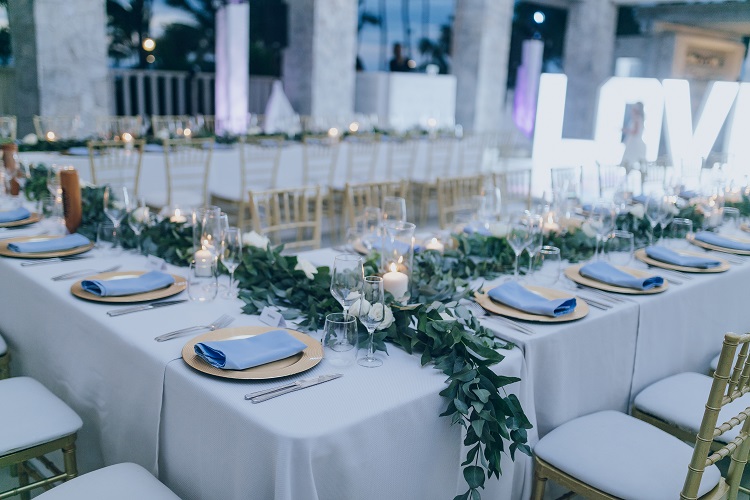 For couples looking for a sophisticated and elegant trip the Caribbean, Majestic Elegance Punta Cana is the perfect place to plan your nuptials. This resort is a true escape to paradise, located on Bavaro Beach surrounded by lush greenery. Combined with exclusive services and personalized high-quality treatment, Majestic Elegance is the perfect place to enjoy the best of what Punta Cana has to offer. With exclusive wedding packages available such as an Indian Wedding Ceremony and a free wedding package, Majestic Elegance has it all.
Step 2:
Pick a Date For Your Wedding: Getting married in Punta Cana means that the time of the year can make a huge difference in the cost and scenery of your wedding. The best time to visit Punta Cana in the spring, between the months of March and May. Since it is warm throughout the year, the weather is not the issue. Although the best rates can be found in the off-season, hurricane season (from June to November) should be taken into consideration. Your destination wedding planner will work closely with you to find the perfect date for your celebration.
Step 3:
Gather Together all Marriage Requirements: This is probably one of the most difficult parts of getting married in the Dominican Republic. There are numerous documents needed before a marriage is considered legal in Punta Cana. Couples should start this process a few months prior to the wedding because every document needs to be notarized, translated into Spanish, and authenticated. There are two different types of weddings, religious and civil. The main difference being that religious weddings are not recognized and civil ceremonies are. Your Destination Wedding Specialist can assist you in this process to ensure everything is handled accordingly.
For a civil ceremony, the following documents are required:
Original passport with photocopy of the id page, and the last entries to the country
Affidavits of marital status, certifying that the bride and groom are single
Original birth certificates
Divorce Certificate(s) or Death Certificate(s), if applicable
Two or more witnesses with valid passports, other than family members
For a religious ceremony the main requirement is to get authorization from an archbishop in the couple's country of residence, delivered to the local Dominican archdiocese. The documents needed include:
Pre-matrimonial Certificate
Affidavits of Marital Status
The couples Birth Certificates
Certificate of Civil Marriage legalized by the Dominican Consulate, if the couple has already married in their country
Baptism Certificates
Certificates of Confirmation
Church Annulment Certificate(s), if applicable
Because having a legal ceremony in the Dominican Republic can come with many hoops to jump through, majority of destination wedding couples choose to get married via a symbolic ceremony, and then legalize their marriage in the United States either before or after their trip. Consider the pros and cons to decide which option is best for you!

Step 4:
Finalize Your Budget To Get The Best Bang For Your Buck: For some couples, the sky is the limit and there is no budget for their special day. For others, a more conservative budget must be met. No matter what and how much is in your wedding wallet, Punta Cana has all the sights, sounds, and accommodations for a wedding and honeymoon that are fit for royalty. Many of the best places to get married in Punta Cana are fit for a king…and queen! Couples will conveniently have a variety of beautiful hotels and amenities that offer amazing (and affordable) wedding packages. These well-thought-out all-inclusive packages oftentimes include onsite wedding planners, photographers, personalized wedding cakes, caterers. As well as flower arrangements, couples spas, local transportation, and complimentary amenities and activities for your guests.
Step 5:
Book Your Accommodations and Airfare: Once your wedding date is secured and venue is selected, it's time to book your room and let your guest know the details of how to book theirs! Many resorts offer complimentary room upgrades for the wedding couple, so be sure to chat with your Specialist about all of your options. When it comes to booking your airfare, most major airports in the United States and Canada have direct flights right into Punta Cana. Many of the all-inclusive wedding resorts offer VIP transportation service for couples, so you can enjoy your visit from the moment you arrive. Our Specialists will help you find the perfect flights within your budget for you and your guests, assuring that every detail is prepared from take-off to touch down. This way, the only thing you will have to worry about is getting married in Punta Cana!
Getting married in Punta Cana is not only more affordable than getting married in the U.S., but it can be one of the most beautiful and memorable vacations of your entire life. Punta Cana sets the scene for a magical escape from reality. By carefully planning in advance with a Certified Destination Wedding Specialist, your wedding day will be a dream come true. Our Specialists are keen on focusing on every last detail of all of your wedding wishes, leaving you to only focus on enjoying what is to come. By following these simple steps, Punta Cana can become the dream location to your happily ever after.
Ready to start planning? Create a profile online today and you'll be on your way!