Sponsored by the Dominican Republic Tourism Board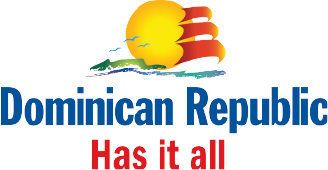 Choosing to marry abroad is the easy part; now, the planning begins. Selecting a destination wedding location may not be as challenging as you think — beauty, diversity, and convenience make the Dominican Republic one of your best options.
Known for its stunning beaches, vibrant culture, and ease of access for tourists, the Dominican Republic offers:
Gorgeous natural décor
World renowned beautiful beaches
Excellence wedding venues and photography opportunities
Perfect weather for the ceremony
Top-of-the-line all-inclusive resorts
Activities perfect for all wedding guests
Ease of travel
An adventurer's paradise
Incredible food & culture
Up-and-coming resorts, spas and activities
Honeymooning made easy
Ready to start planning? Speak with a Certified Destination Wedding Specialist today >>
1. Gorgeous, Natural Décor
Gorgeous outdoor weddings minimize the need for decor; what chair covers or garlands could possibly compare to the beauty of white sand and blue water? Of course, if you desire a special touch, unique decor is available at the Dominican Republic's best destination wedding resorts. Several venues offer themed packages, which may include decor designed to match a specific aesthetic.
2. World Renowned Beautiful Beaches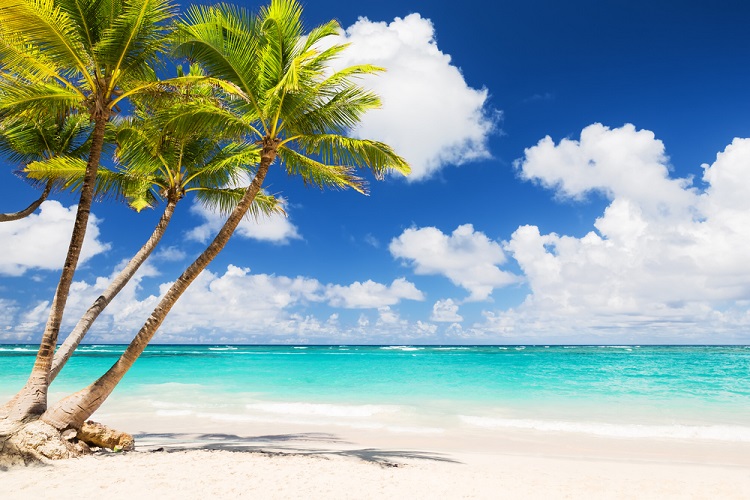 The Dominican Republic is home to some of the world's most beautiful stretches of sand. You'll spend long afternoons kicking back in a comfortable lounger with your favorite beverage by your side. These beaches are, of course, also perfect venues for intimate weddings — nothing compares to sun and sand when you say 'I do.'
3. Excellent Wedding Venues and Photography Opportunities
Whether you dream of sharing your vows while barefoot on the beach, in a lush tropical garden, or in a luxurious ballroom alongside all of your friends and family members, you'll find the perfect wedding venue in the Dominican Republic. Photography opportunities also abound. From romantic gardens to waterfalls and, of course, the beach, you and your sweetheart will capture moments of bliss before a stunning backdrop.
4. Nearly Guaranteed Perfect Weather for the Wedding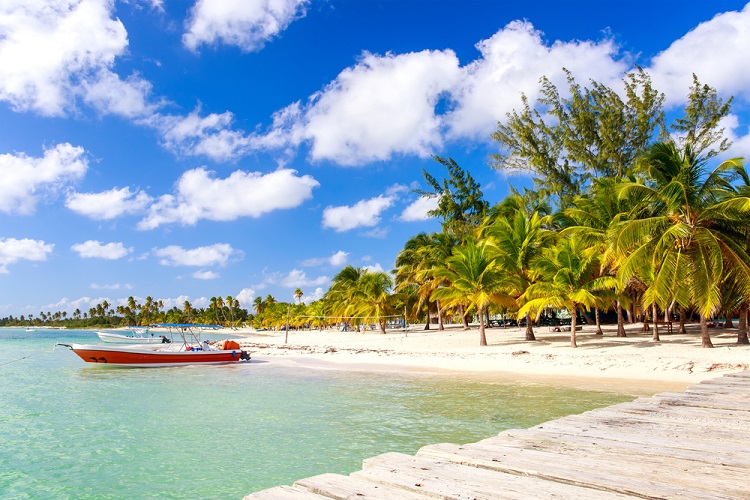 There's no need to fret about rain or cold on your wedding day; the weather in the Dominican Republic is beautiful year-round. You can count on sunny skies and warm temperatures as you prepare for your ceremony and continued celebrations after your special day.
5. Top-of-the-Line All-Inclusive Resorts
The Dominican Republic is home to some of the world's most luxurious all-inclusive resorts. The all-inclusive experience means that you and your guests can enjoy gourmet cuisine, craft cocktails, and exciting activities to your heart's delight.
6. An Adventurer's Paradise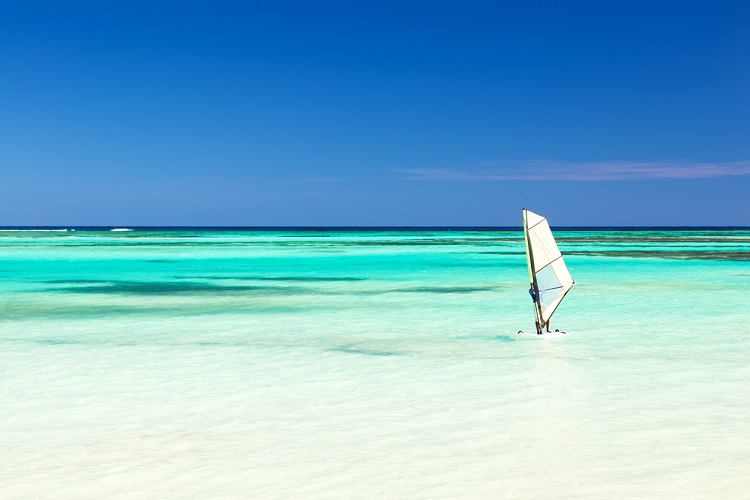 If your idea of fun involves movement, you'll be impressed by the range of exciting activities available in the Dominican Republic. The best activities involve the water, of course; you'll find endless thrills through windsurfing, kayaking, snorkeling, or even scuba diving. Several resorts have or are located near vast golf courses, where, no matter your current skill level, you can improve your swing.
7.  Ease of Travel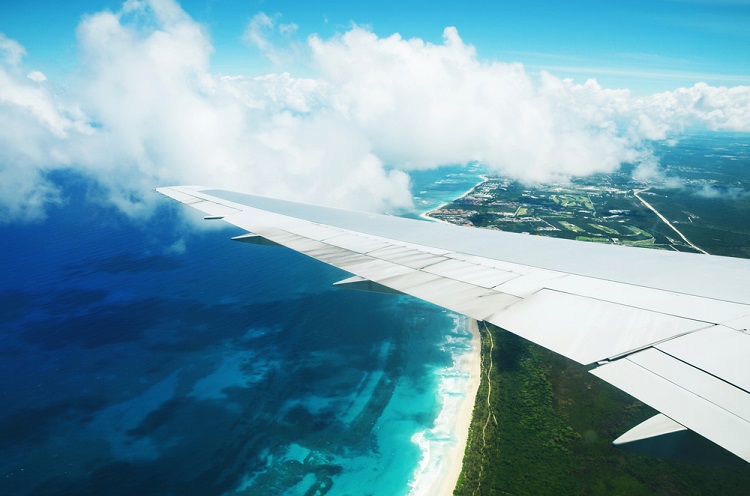 The less time you're forced to spend on a plane the better. With the Dominican Republic, your flight will be tolerable, even if you live in Canada or on the West Coast. Many resorts offer shuttles to and from the airport, thereby ensuring a seamless journey.
8. The Food and Culture Are Incredible
Embrace the beautiful culture of the Dominican Republic, which fuses unique elements from Europe, Africa, and the native Taino population. This melting pot has given way to some truly fascinating traditions, including mouthwatering cuisine worth sampling during your Caribbean getaway.
9. The Caribbean's Fastest-Growing Tourist Destination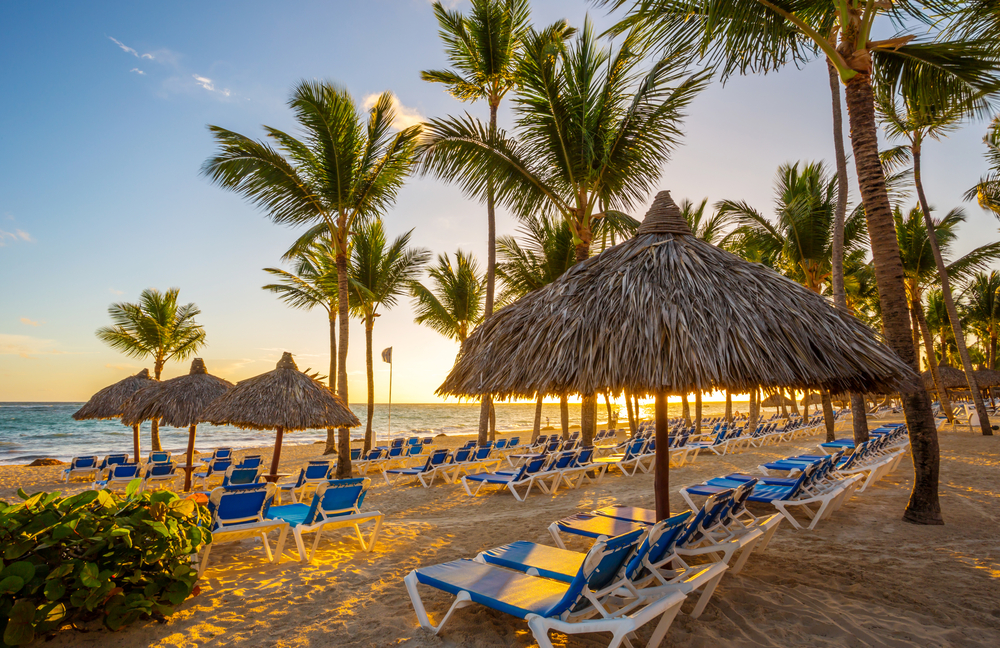 The tourism industry in the Dominican Republic is thriving. New resorts, spas, and activities mean new opportunities for you to celebrate in style. Discover for yourself why this island nation boasts the most promising tourism sector in the Caribbean.
10. Honeymooning Made Easy
When you wed in the Dominican Republic, you avoid the hassle and expense of planning for a separate ceremony, reception, and honeymoon. With a destination wedding, all these elements are bundled into one picture-perfect getaway.
Let's recap why you should host a destination wedding in the Dominican Republic
There is no need for compromise on your wedding day. Begin a lifetime of romance in the Dominican Republic, where you and your sweetheart will be blown away by the sheer beauty and luxury of your wedding resort.
Get expert advice from a Destination Wedding Specialist today >>