From the lure of the sea and the gentle roll of the waves to the pristine beaches and incredible destinations, there's a lot to love about a luxury cruise. Add a destination wedding and it gets even better. Cruise weddings through Norwegian Cruise Lines and Paul Gauguin Cruises are both romantic and festive, but, just as importantly, they are convenient and easy to plan. Here are eight big reasons to say, "I do" to a celebration afloat.
1. Right where you want to be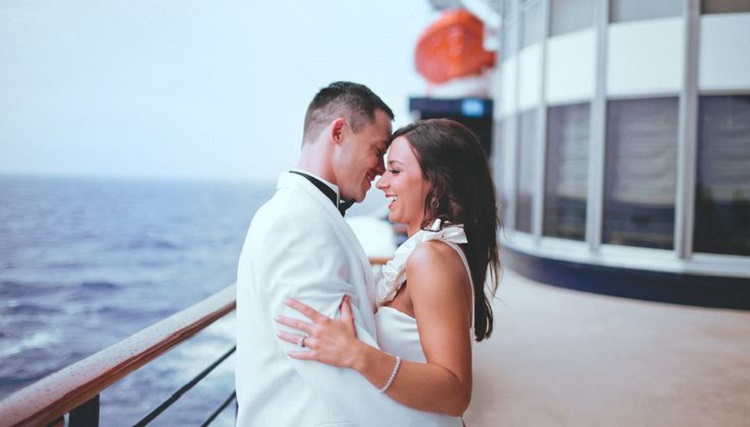 Photo by Aesthetiica Photography
Close your eyes and imagine your dream wedding.  Are you wiggling your bare toes in the sand, feeling the salt breeze and tying the knot under lush palms? Or, are you in an elegant room gazing out at the ocean? A cruise wedding can accommodate either vision. Choose an onboard wedding and get married while en route to your next fabulous stop. Or, make the most of one of your days ashore and hold your wedding in one of the globe's most exotic locations.
2. Forget the cookie cutter approach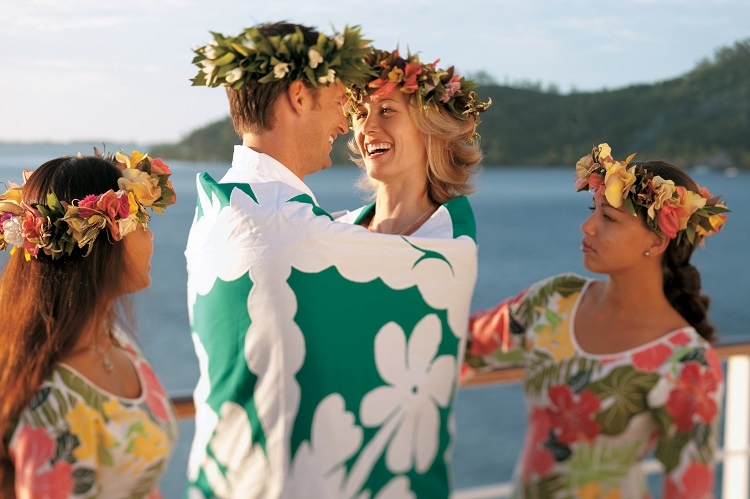 Your love story is perfectly unique, and your wedding should be too. A cruise wedding lets you wade gently into the planning process by choosing a base package. Then, personalize the day by adding on special extras and one-of-a-kind elements. In the end, you will have a bespoke celebration that is all you. Paul Gaguin Cruises hold Polynesian Blessing Ceremonies, so you can add a touch of your destination's culture to your experience!
3. There's a whole world to explore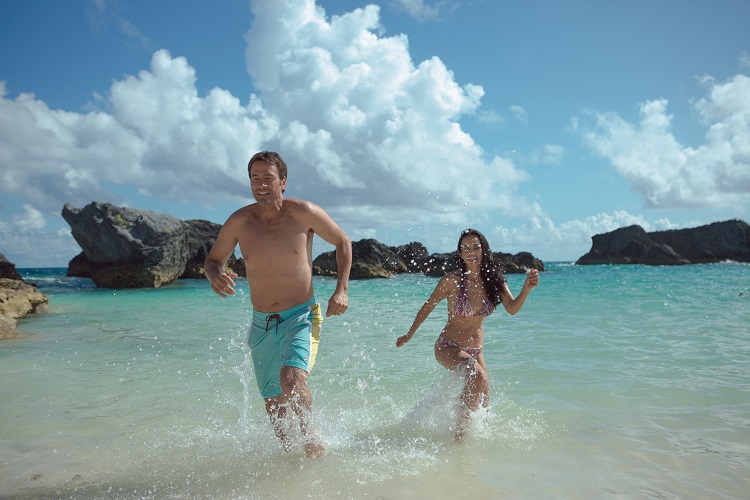 The hardest part of planning a honeymoon is choosing the perfect destination. When it comes to luxury travel, there are no wrong choices, but there are so many right ones. A cruise saves you from having to select just one destination and gives you two, three or even four or more exotic locals in one amazing trip. Norwegian Cruise Line sails all throughout the Caribbean, so you never have to compromise on just one location!
4. Captains make excellent designated drivers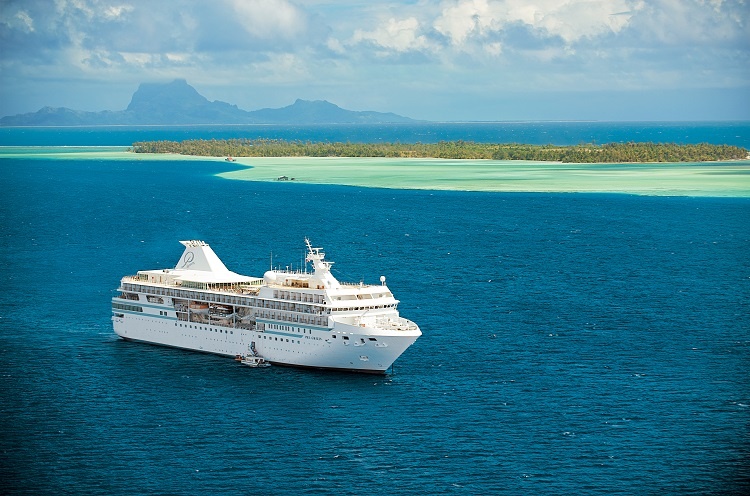 No couple should have to end their reception by trying to figure out how to get guests that over celebrated back home safely. With the ship's captain at the helm, there's no need for designated drivers or elaborate post-party travel arrangements. Plus, since you will all be on the ship together, there isn't any reason the party has to stop!
5. You aren't Martha Stewart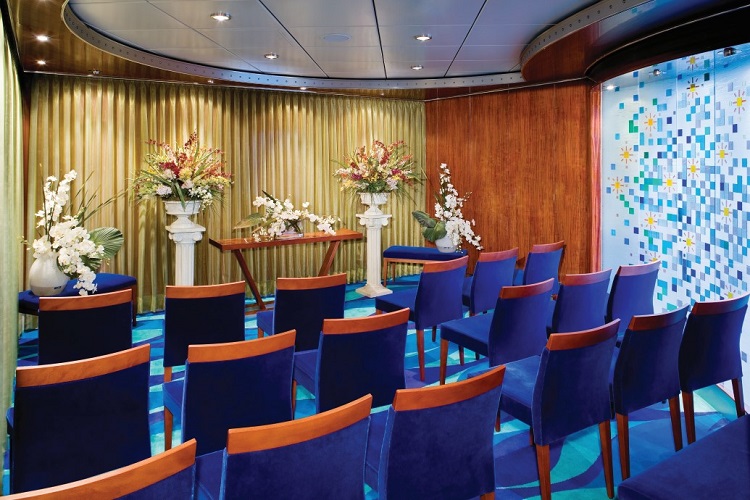 Wedding trends are becoming so DIY-heavy that proposals should come with a hot glue gun instead of a ring. From cake toppers to centerpieces, Pinterest is flooded with project ideas, but they often reduce brides to tears when they turn into DIY disasters. With a cruise wedding, all the details are taken care of, so you can put down the glue stick and enjoy being engaged.
6. Don't exclude the landlubbers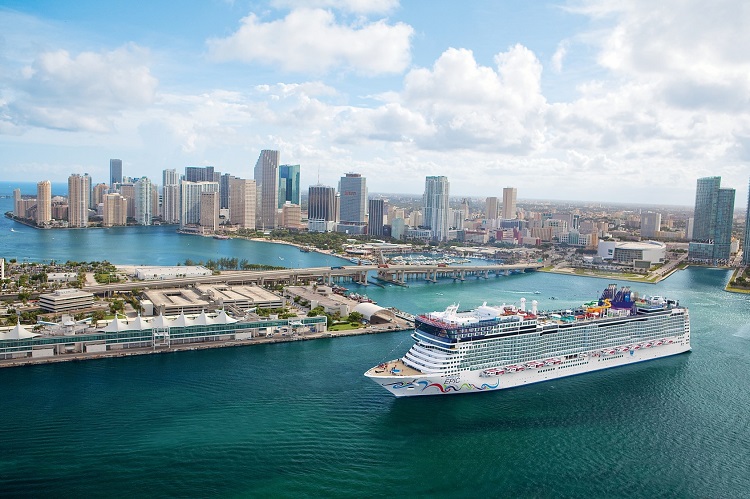 Even with the thrill and romance of a destination wedding calling, some couples find they can't say "I do" without their friends and families. A harborside ceremony, which takes place onboard before the ship sets sail, is the best of both worlds and gives you the ceremony and then the destination. Guests that aren't ready for an adventure at sea can attend the ceremony and reception and then disembark before the cruise gets underway.
7. Romance for two, or a celebration for all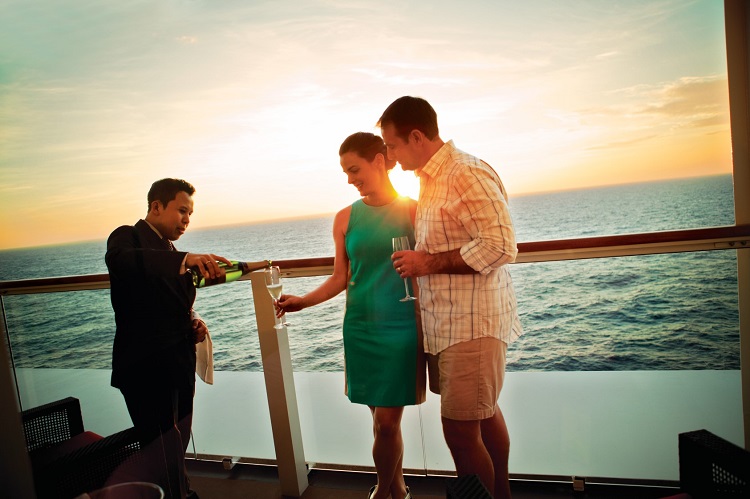 Cruise weddings come in all shapes and sizes. Whether you want to exchange vows in a quiet, intimate ceremony or make it official in front of your whole cheering section of friends and family, there is sure to be the perfect spot for your group.
8. Get lost in love
You cherish your friends and family, but a honeymoon calls for plenty of alone time. A massive cruise ship gives you plenty of chances to celebrate and have fun as a group but also lets you escape to your own paradise. Between yoga, karaoke, the onboard casino and the spa, there's no shortage of entertainment options, so your guest will be endlessly entertained, without your attention.
For more cruise wedding inspiration, visit our Pinterest page!