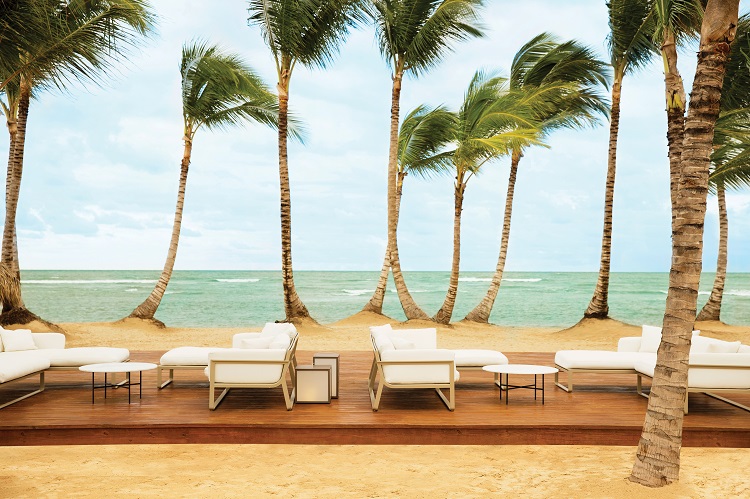 Destination weddings in Punta Cana are unforgettable. The island's lush jungles and beautiful beaches make it the perfect location to say "I do." All couple's need is an equally beautiful resort with the perfect amenities and intimate atmosphere to take their wedding to the next level. This is why we absolutely adore destination weddings at Excellence El Carmen!
At Excellence El Carmen, contemporary styling meets laid-back, tropical vibes for dreamy weddings. This adults-only, all-suites oasis will totally take your breath away. It sits on the east coast of the Dominican Republic where the Caribbean Sea meets the Atlantic Ocean, setting the scene for an ultra-romantic celebration you'll remember forever.
Destination weddings at Excellence El Carmen are complete with:
Swoon-worthy destination wedding packages
Chic and luxurious accommodations
Endless activities and amenities
Delicious cuisine
And much more!
Wedding Packages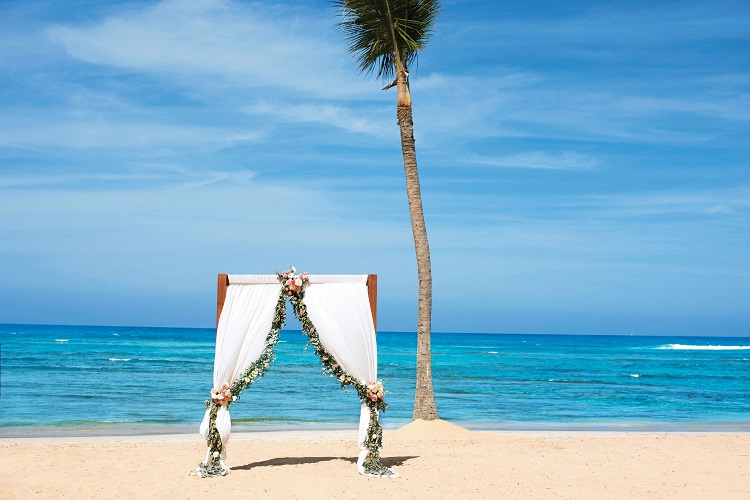 Excellence El Carmen offers three exclusive wedding packages that are suitable for weddings of any size. By utilizing one of the resort's exquisite venues, each wedding ceremony is set against a stunning natural backdrop. Ranging in details from very minimal to an extravagant affair, couples are able to achieve their dream destination wedding while managing to stay in their budget with a lovely array of wedding packages.
Your Certified Destination Wedding Specialist will really come in handy here when you have to pick the perfect package. By informing them of all your wants, needs, budget restrictions and every preference in between, they will know exactly what package you should use!
Let's take a look at each one…
Excellence Wedding Package 
The Excellence Wedding Package is ideal for smaller parties of up to ten guests and includes many extraordinary benefits. Well-thought-out with special touches and the tiniest details in mind, this package delivers what you need for an intimate and elegant affair.
An onsite wedding planner will attend to the details of your special day, ensuring that your complimentary bouquet/boutonniere and wedding attire are flawlessly presented. Included in all wedding packages at Excellence El Carmen is a local minister or judge to officiate your nuptials. After the ceremony, you'll be treated to a sparkling wine toast, wedding cake, and special turn-down service.
In addition, every couple celebrating with one of Excellence El Carmen's wedding packages will be offered late checkout, five complimentary full-color photos of the ceremony, and discounted spa treatments.
The Excellence of Love Wedding Package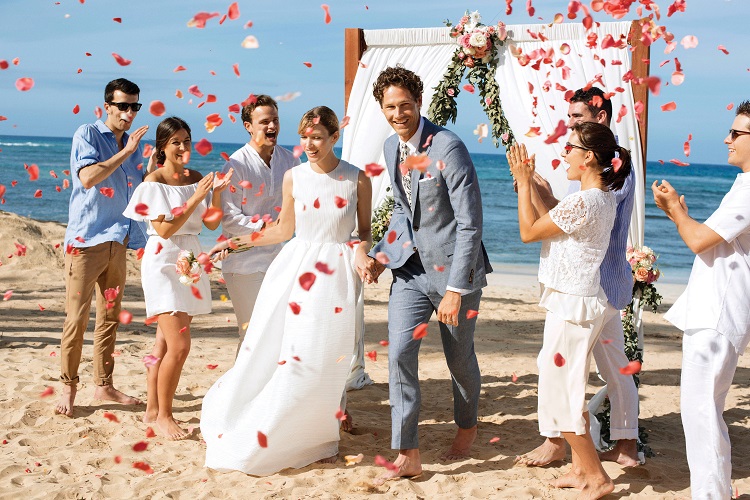 Larger groups with up to 20 guests staying at the resort may enjoy this upgraded wedding package. Along with the benefits included in the Excellence Wedding Package, couples will receive hairstyling and makeup (for the bride?), a bouquet and boutonnière upgrade, as well as boutonnières or corsages for four members of the wedding party. After the ceremony, guests gather to celebrate with a one-hour cocktail reception followed by a private dinner complete with a floral centerpiece. When the celebration is over, the happy couple will take home a complimentary set of 20 full-color photos of their ceremony.
Gold Excellence Wedding Package
Another option for couples with up to20 guests staying at the resort is the Gold Excellence Wedding Package. Included in this premier package is everything from the previous packages with the addition of a musical trio, an upgraded reception, a videographer during the ceremony, and a fifty-minute couple's massage.
If these destination wedding packages aren't suitable because you have more than 20 guests traveling with you, upgrades to accommodate larger parties are always available.
---

RELATED: The 11 Must-Have Photos Your Destination Wedding Photographer Needs to Take
---
Accommodations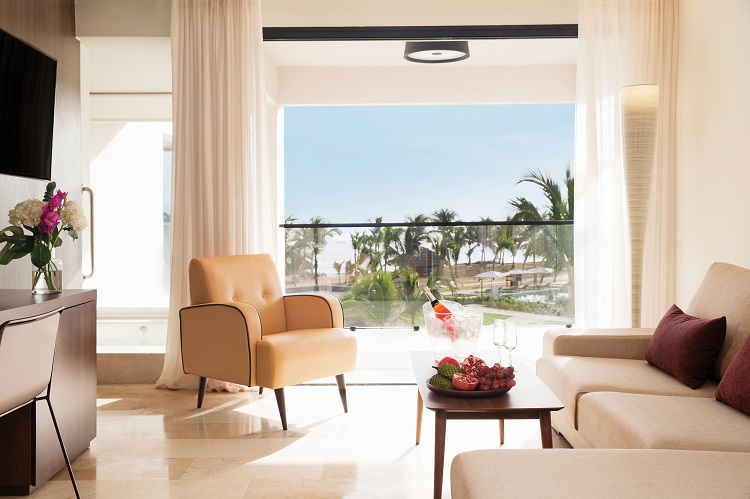 The all-suites paradise created by Excellence El Carmen is the perfect blend of luxury and tropical paradise. As a mixture of classic Caribbean charm combined with contemporary designs and modern amenities, guests will immediately enter 'vacation mode.'
A wide variety of suite options allows couples and their wedding guests to choose accommodations that will best suit their needs and desires. Whether you're partial to an ocean view, pool view, or even your own private pool, there's something for everyone.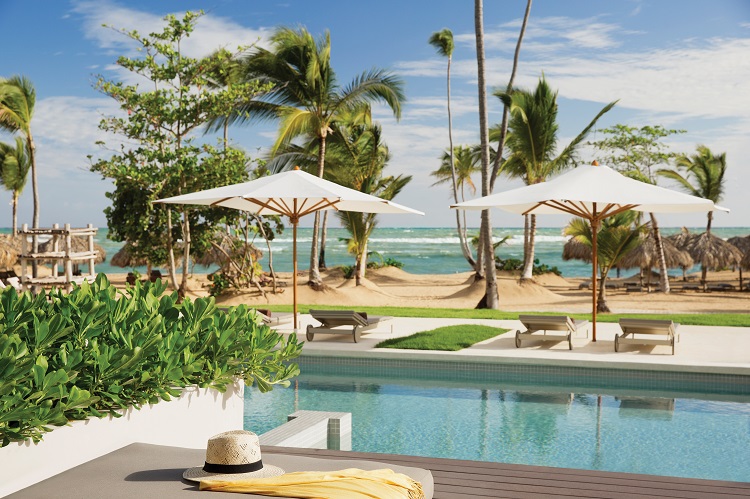 The Honeymoon Suite offers the happy couple 1,100 square feet of living space including a large deck and a Jacuzzi tub for two. For extra privacy, you can choose the 2,000-square-foot suite featuring a private pool and furnished deck with sun loungers. This is such a great option to have, plus it's super romantic!
All of the suite options at Excellence El Carmen are designed for ultimate relaxation and comfort. However, if you're looking for an elevated experience, the opportunities and amenities that are delivered with Excellence Club membership are second to none. Premium suite selections, private check-in, late checkout, upgraded in-room liquor and wines, and private concierge service are just a few of the extras you'll enjoy. For a once-in-a-lifetime vacation experience, you and your guests will never forget, the Excellence Club suites and amenities are the way to go!
Activities & Amenities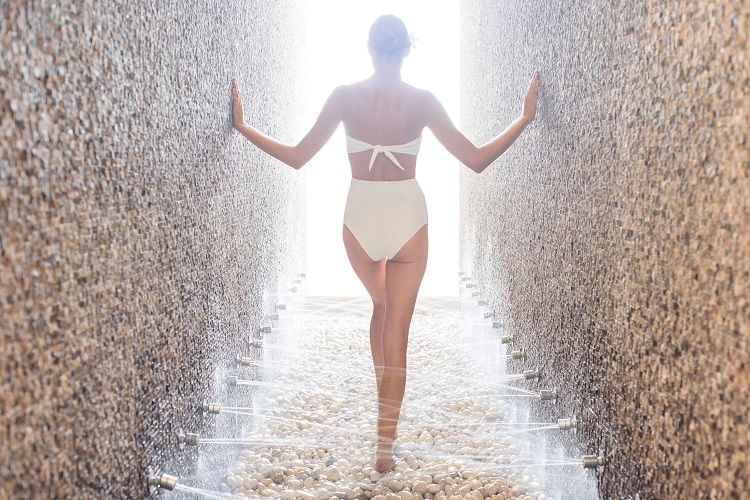 While the wedding itself may be the focal point of your stay, Punta Cana wedding packages also offer plenty of fun, relaxation, and entertainment. Just imagine you, your friends, and loved ones lounging in the soft white sand being catered to by attentive and professional waiters.
The Miile Spa is a must as it's the perfect place to unwind and indulge. Tucked away from everything, this quiet oasis faces the breathtaking Dominican mountains and allows guests to experience a complete rejuvenation. The spa offers an assortment of services and treatments like massages, facials, hydrotherapy, and more.
For those craving adventures, picture yourselves donning snorkels and exploring the gorgeous ocean life. Let your imagination run wild and consider a day at sea fishing for marlin or taking in the island views from a private helicopter. With the amenities and activities at Excellence El Carmen, you can create not only your dream wedding but a fantasy week for you and your guests! 
Dining & Drinks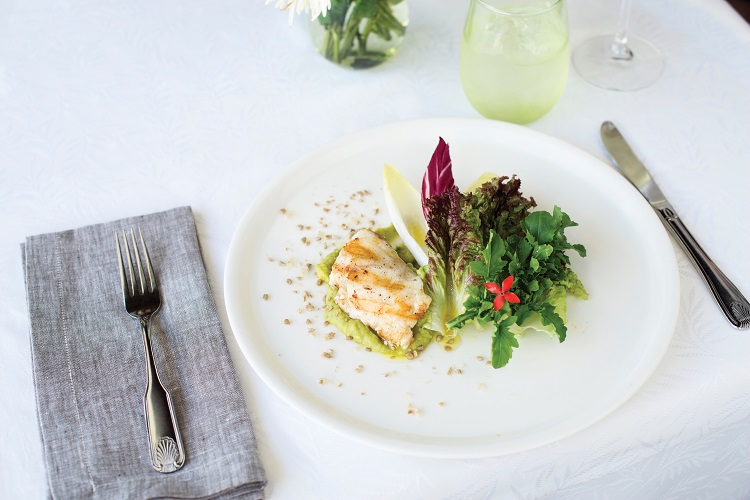 At Excellence El Carmen, all-inclusive means meals, snacks, and beverages are included with your stay. What sets this resort apart is the first-class service complimented by impeccable preparation and presentation. Twelve international restaurants, including Italian, French, Asian, Indian, and Mexican, are available without reservation, giving you and your guests the freedom to dine whenever you please. Of course, 24-hour room service is available for when a more intimate dining experience is needed.
There is always fun to be had at one of the many bars at Excellence El Carmen. With more than 10 onsite, there is something for everyone! For those looking for an energetic experience can head to the piano bar, disco bar, or sports bar. For those looking to relax there are multiple poolside bars, a bar right on the beach and of course the Xlounge that creates a very chilled out vibe.
In addition to this, there are amazing coffee and juice bars that will satisfy every foodie's dreams!
To Recap: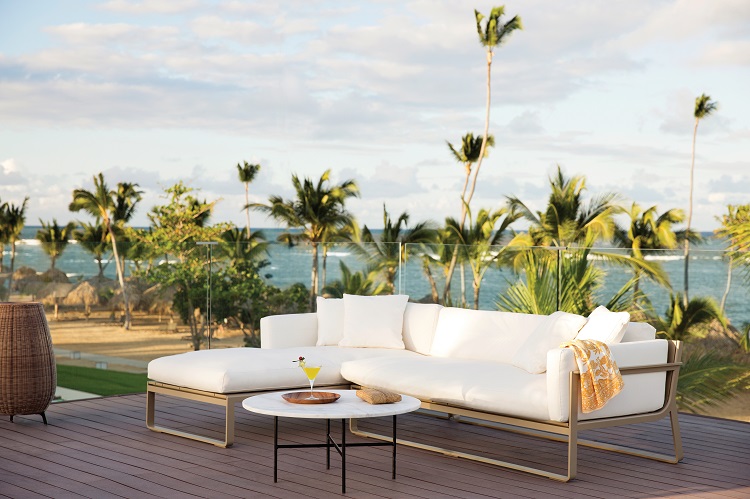 Planning destination weddings in Punta Cana can be overwhelming. With so much variety and seemingly endless options to stylize your big day, it can be difficult. By utilizing your Certified Destination Wedding Specialist,  you'll be relieved of all that stress knowing each and every detail is executed flawlessly. There's something magical about destination weddings at Excellence El Carmen. Every couple deserves to have the wedding of their dreams, and this elegant resort will surely bring your fantasy to life!
Ready to start planning? Create a profile today, our expert Destination Wedding Specialists are here to help you get started >>