If you're looking for a destination wedding location that's off the beaten path, look no further. These luxurious Caribbean and Mexican resorts are still flying under the radar, racking up five-star reviews for world-class accommodations, and ready for your special day!
1. IBEROSTAR Playa Mita
Even the standard rooms at this oceanfront resort are spacious with scenic views! If you spring for a suite, you'll get a balcony over the ocean along with all the swanky amenities. IBEROSTAR Playa Mita is a Premium Gold hotel, so expect four specialty restaurants, eight different bars, a disco, and unlimited access to land and water sports like windsurfing, beach volleyball, and kayaking. The fun never ends!
2. Finest Playa Mujeres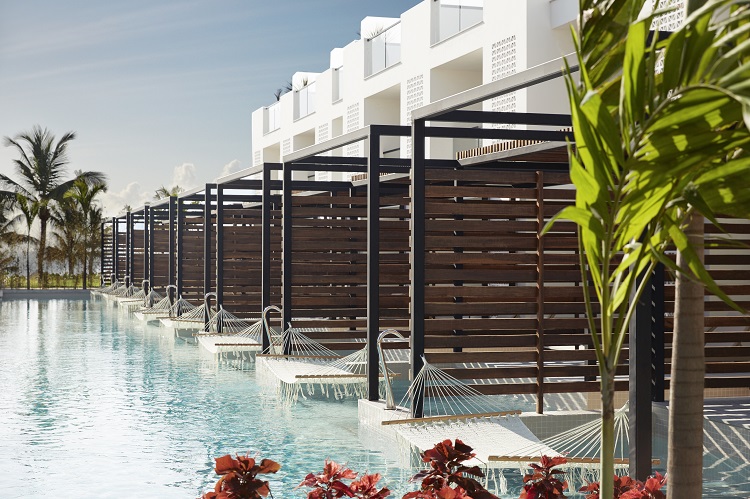 With accommodations designed for family-friendly or adult-only weddings (and concierge services to match), Finest Playa Mujeres is the perfect choice for discreet, discerning couples. Longing for a beach day? You and your guests can lounge on the beach under the sun – or beneath a thatched roof! At the end of the day, doze off in a hammock that sinks into the pool outside your own two-story swim-up suite. This is relaxation at it's finest!
3. Royal Hideaway Playacar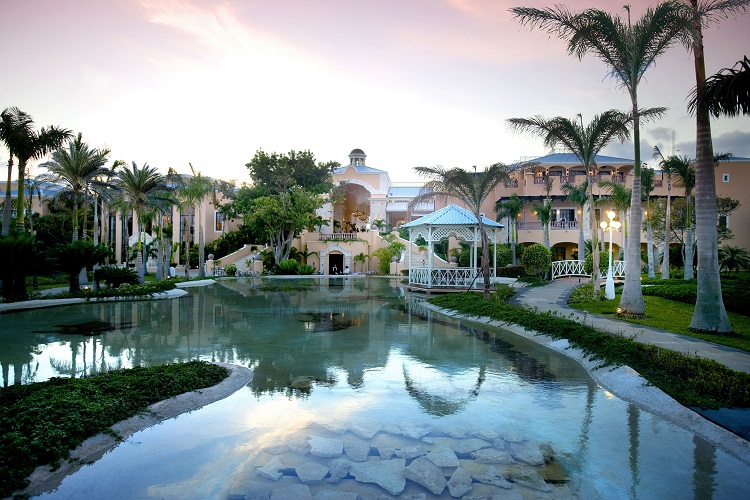 Here at the Royal Hideaway Playacar, you can focus on having some serious fun on the water! This property is situated on the water near the picturesque Playa del Carmen, is adults-only, and boasts 200 rooms with marble bathrooms, hardwood furniture, and stunning views. Choose from six different pools with beach views (including an infinity pool with a waterfall), or hit the SCUBA center to get certified and enjoy world-class Mexican diving opportunities.
4. Riu Palace Costa Rica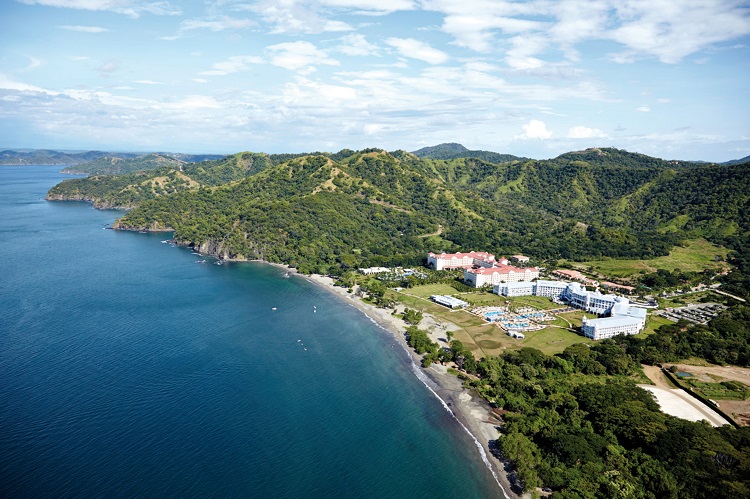 On quiet and secluded Matapalo Beach (Playa Matapalo) in Costa Rica's Guanacaste province, the Riu Palace Costa Rica is a peaceful piece of Pacific paradise. Don't overlook this underrated gem, which combines full-service spa amenities with elaborate gardens and relaxing beachfront pools. The climate isn't as humid in this northern corner of Costa Rica, so take in the fresh air as you gaze over the lush greenery of Costa Rica every night!
5. Sandals Grande St. Lucian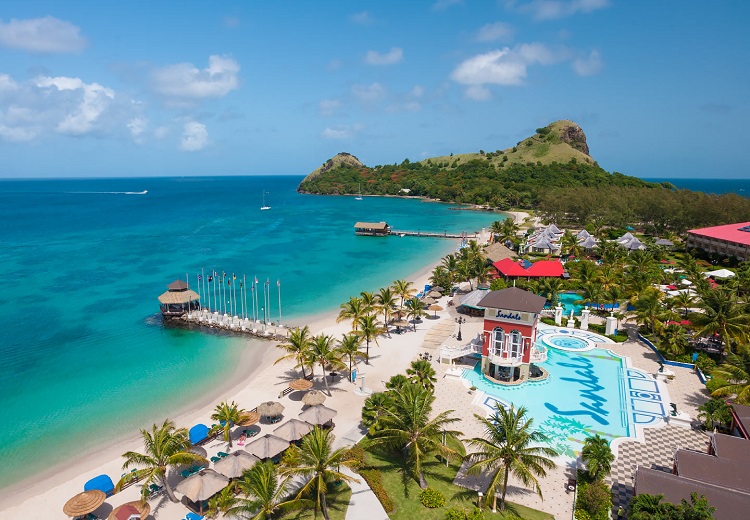 There's something special about this highly rated St. Lucia favorite. Just down the beach from Pigeon Island National Park, the Sandals Grande St. Lucian has everything you need for a romantic wedding week! Over-the-water bungalows and hammocks, soaking tubs for two, elite butler options, and a dozen different restaurants, are all included in this all-inclusive property. Dine anywhere from beachfront bars to white-glove restaurants that are sure to sate that hunger. Who's booking the flights?
6. Paradisus Los Cabos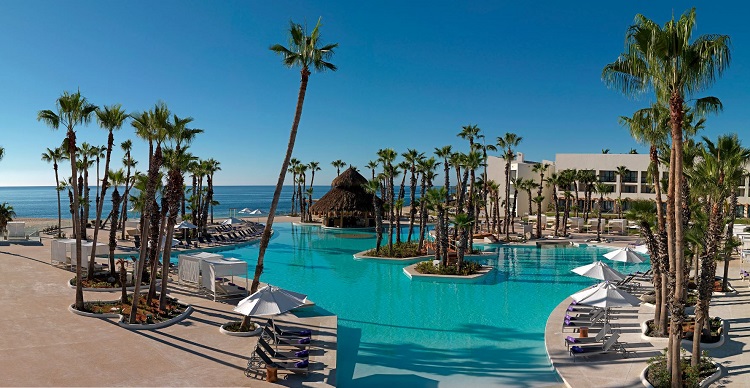 Catering to families and adults-only parties alike, the fun never stops at Paradisus Los Cabos! Satisfy that craving by dining in seven different restaurants or an all-day international buffet, guaranteed to deliver! Planning a wedding ceremony? No problem! Here, you have the choice to get maried in one of the resort's tropical gardens or beachfront terraces. End the night by gazing out your suite balcony that overlooks the Pacific Ocean, the Sea of Cortez, or the Paradisus gardens.
For more wedding inspiration, be sure check out our Pinterest or visit our website!