Located on a romantic white-sand beach, the Hard Rock Hotel Cancun is the perfect all-inclusive venue for destination weddings and romantic getaways! The sprawling resort features intimate rooms with tremendous views plus multiple onsite spas and restaurants. Plus, its prime location offers the best of Cancun's natural beauty along with a great nearby arts and nightlife district. If you're planning a destination wedding or wish to enjoy an unforgettable vacation, read on to see why the Hard Rock Hotel Cancun continues to be the Caribbean's top resort!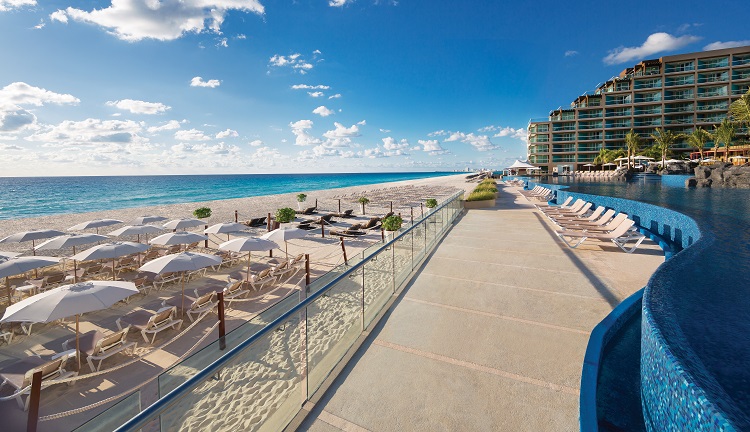 Accommodations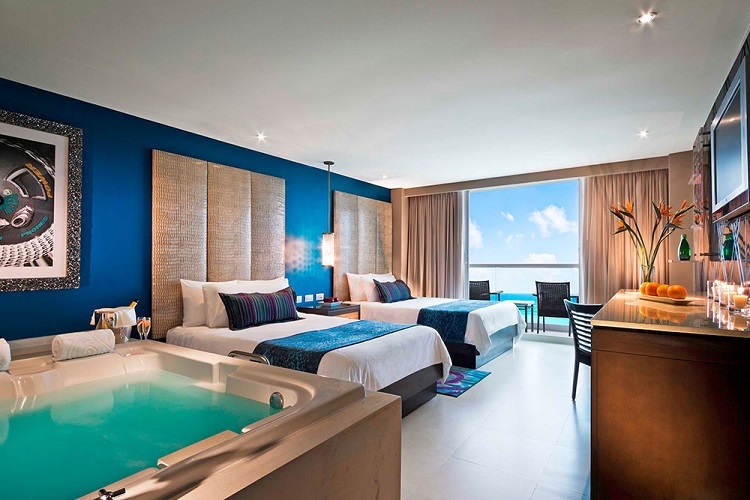 Hard Rock's spacious suites are bright, open, and feature pleasant decorations that go well with the resort's rocking theme. Turquoise and pink accents coincide with creamy tan walls making each room a relaxing yet lively place to enjoy. Enhance your evening with the included double-sized jet bathtub, and enjoy the great selection of liquors that await you in each room. Certain upgrades are available including aromatherapy options along with a superb room service menu bringing your favorite meals right to your door.
Amenities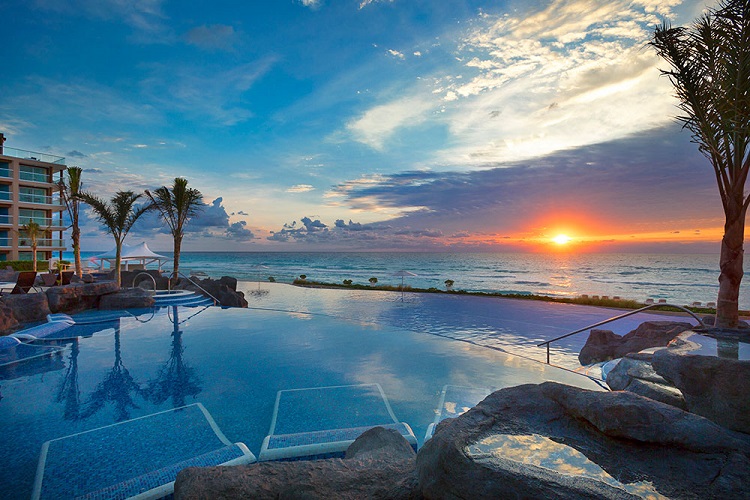 Your all-inclusive package comes complete with an endless supply of water sports, gym time, and games at the tennis court. Enjoy a scenic kayak ride, or try your hand at beach volleyball! Craving a pool day? Take a dip in the oversized infinity pool and enjoy its assortment of lounge chairs, connected bars, and stunning ocean views. When you're drying off, check out the resort's collection of hard rock memorabilia, or live out your dream of being a rockstar with free guitar lessons.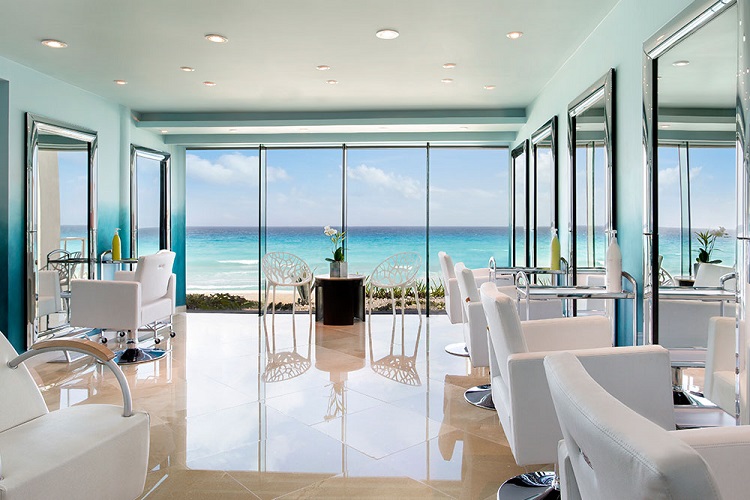 You can also enjoy true Caribbean relaxation with a number of onsite options. The Rock Spa features 16 treatment rooms along with separate areas for couples. Enjoy a soothing massage and invigorating aromatherapy before heading to the Posh Spa for all your beauty needs. Even with many pampering extras, nothing beats relaxing under a cabana on the pristine beach complete with palm trees and gently rolling waves!
Dining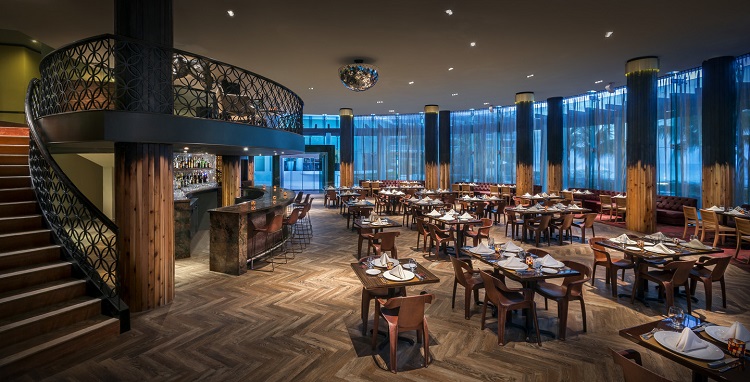 The Hard Rock Hotel Cancun features multiple restaurants offering localized and international dishes for any occasion. Along with delicious meals, you'll be treated to incredible views, remarkable decor, and five-star service. The Market is open throughout the day and is a great buffet option for your favorite snacks and meals. At Zen, you can taste Asian cuisine combined with stunning decorations. Have a hankering for Italian food? Ciao is a casual and relaxing Italian cafe with traditional options! Make sure to go local, however, at Frida – its localized Mexican offerings are out-of-this-world.
Feeling a night on the town? Enjoy amazing cocktails, draft beers, and select wines along with a pleasant game of billiards at the Smash Bar. Dance to live music with drinks at the Amphitheater, or enjoy a casual vibe at the swim-up bar. Plus, you can order champagne and other special services right to your room at any time.
Weddings & Romance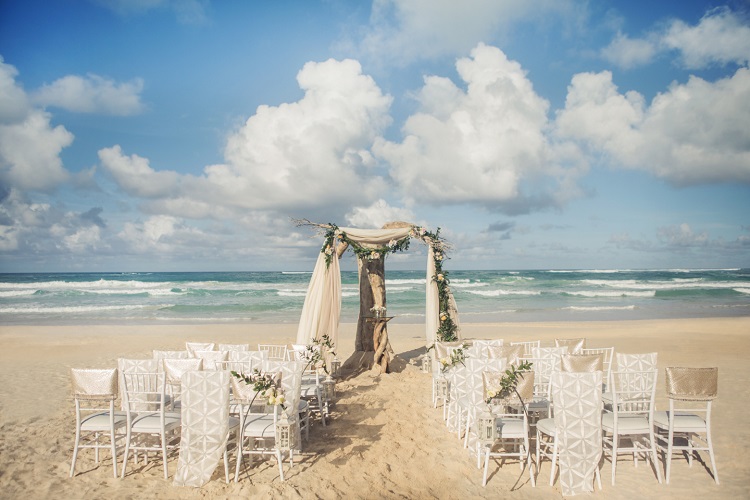 The Hard Rock Hotel Cancun offers plenty of lavish amenities for you and your loved one to enjoy. Designed by Colin Cowie, ceremonies are elegant and personalized to every touch. Twelve different wedding packages to choose from and countless ways to customize them will leave your guests dazzled! Try a couples massage, a round of golf, and off-property tours to pump up the romance. With a wide selection of activities, outstanding views, and a truly tranquil location, the Hard Rock Hotel Cancun is the perfect destination for weddings, honeymoons, and more!
For more inspiration and tips, visit our Pinterest and website!