Imagine stepping aboard a plane with your fiancé and waving goodbye to your worries as you fly to one of the world's top tropical locales. That's what happens when you plan your wedding at an all-inclusive resort.
An all-inclusive resort is a holiday destination that includes your accommodations, daily meals/snacks, drinks, and a number of additional amenities at a single price. All-inclusive wedding venues and resorts can be found around the globe, from the mountain peaks of Patagonia to the shores of the Mediterranean and the swaying palm trees of the Caribbean. They suit travelers of all ages and interests and are an ideal option for the ultimate destination wedding. Imagine your wedding day without a worry in the world.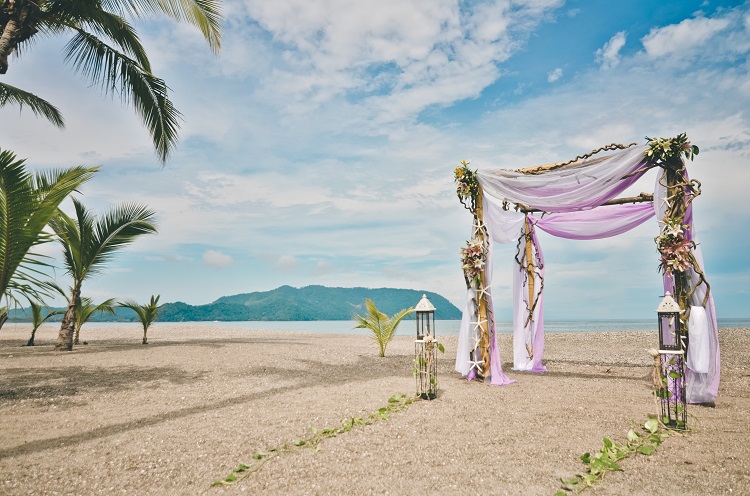 The Top All-Inclusive Wedding Resorts Around the World
This ultimate list of all-inclusive wedding resorts offers a variety of unforgettable wedding escapes in some of the world's most picturesque settings.
Azul Beach Resort Riviera Maya – Riviera Maya, Mexico
Mexico's Riviera Maya is known for its turquoise Caribbean waters, white-sand beaches, and postcard-worthy ruins. It's no wonder this area is home to some of the top all-inclusive resorts in the world, and the Azul Beach Resort Riviera Maya is one of them.
However, the Azul Beach Resort is different from other all-inclusive resorts in Riviera Maya, because it offers a more intimate boutique atmosphere. Rooms are limited, so you and your wedding party won't be surrounded by groups of tourists while you tie the knot and celebrate. The new Jacuzzi Swim-Up Suites offer a premium in romantic luxury, and your guests won't be disappointed with the award-winning a la carte menus.
Majestic Elegance in Punta Cana – Punta Cana, Dominican Republic
Majestic Elegance is a fitting name for this lavish all-inclusive wedding resort in the Dominican Republic. This dreamy resort offers intimate beachside weddings planned by an on-site team of expert wedding coordinators. Their goal is to turn your dream wedding into reality while you relax underneath a palapa on the sand with the love of your life.
Moon Palace Jamaica – Ocho Rios, Jamaica
Imagine a tropical paradise, and Jamaica may be one of the first places to come to mind. The Moon Palace Jamaica exemplifies everything that is truly Caribbean, with pools backed by tree-covered mountains on one side and the crystal clear sea on the other.
This sumptuous all-inclusive resort provides intimate weddings on the white sand, a complimentary honeymoon package, private dinner reservations for all guests, and a long list of other possible amenities. Choose from a variety of packages, including Nautical, Romantic Red, Exotic Peacock, Sultry Sunset, and more, to put your own personal touch on your wedding away from home.
Barcelo Tambor in Costa Rica – Costa Rica, Central America
When you've spent hours, or even days, researching wedding destinations, many of them can look alike. The Barcelo Tambor in Costa Rica is an all-inclusive wedding venue that continues to stand apart. The traditional yet luxurious resort beside Tambor Beach provides a uniquely Central American feel that you won't find in the Caribbean. The beauty and adventure of the Costa Rican wilderness sits behind the resort, luring couples and their guests to uncover unforgettable experiences throughout their entire stay. If you're looking for an exotic wedding getaway, the Barcelo Tambor Costa Rica is the place to find it.
Choosing the Best All-Inclusive Wedding Venue
The hunt for the perfect all-inclusive wedding resort can be exhausting. But one of the biggest advantages of choosing an all-inclusive resort for your destination wedding is that your stress subsides once you make that decision. Consider the following details, and you'll be able to choose a wedding venue that's guaranteed to exceed your expectations.
Inclusions: Uncover what each venue's all-inclusive wedding packages include. Some resorts offer more luxuries and amenities for wedding guests than others, so read the fine print or speak to the resort's wedding coordinator before booking.
Customizations: Many couples like to add their own touches to their wedding ceremonies and receptions. Speak with the resort's wedding coordinator to find out if the package is pre-designed, or if you can add your own flair. This could be a make or break piece of information.
Cost: Be sure the all-inclusive wedding resort you choose offers the amenities you desire within your designated wedding budget. Click here for a free quote! 
Location: This may be the most important factor when choosing an all-inclusive resort for your destination wedding. Do you prefer the mountains, the beach, or somewhere in between? Will you be getting married during the area's dry or rainy season?
How About the Honeymoon Phase?
The honeymoon is your first chance to spend romantic time alone with your new husband or wife, and you need the destination to be spectacular.
These all-inclusive honeymoon resorts always offer an unforgettable escape.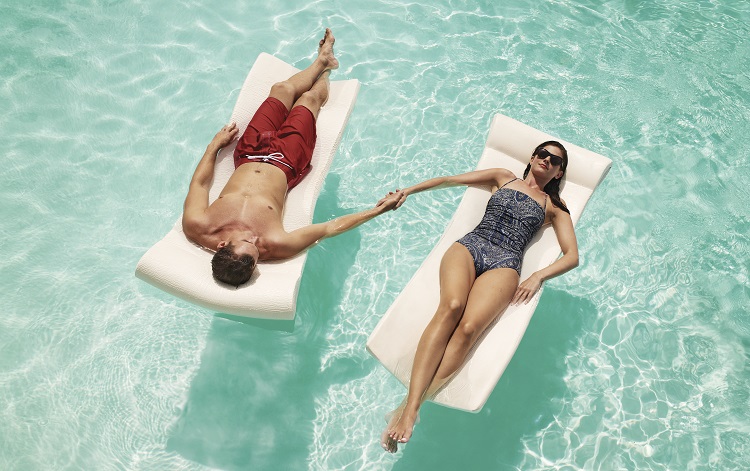 Secrets The Vine in Cancun, Mexico
Secrets Resorts have been favorite all-inclusive honeymoon destinations for decades. Surrounded by white sand beaches and the crystal clear waters of the Caribbean, Secrets The Vine in Cancun is a world-class resort surrounded by world-class scenery.
Sandos Playacar Beach Resort in Riviera Maya, Mexico
Your honeymoon is an opportunity to put the stress of wedding planning behind, and there's no better place to do it than at the all-inclusive Sandos Playacar Beach Resort. An adults-only section, 18-hole golf course, selection of gourmet restaurants, exciting nightlife, and sumptuous suites make this one of the best places to honeymoon in Mexico.
Couples Tower Isle in Ocho Rios, Jamaica
Looking for a more intimate honeymoon escape? Couples Tower Isle in Ocho Rios offers local farm-to-table cuisine, a private au natural island, optional exclusive Oasis Spa Villas, and a long list of amenities geared entirely toward honeymooners like you.
Plan Your Dream Wedding
You've dreamt about your wedding since you were a little girl, and now is the time to turn dreams into reality. Find the picture-perfect all-inclusive wedding venue destination, send invitations to your closest friends and family members, and start preparing for the most magical day of your life.
Ready for the wedding of your dreams? Click here to get a free quote now! >>>