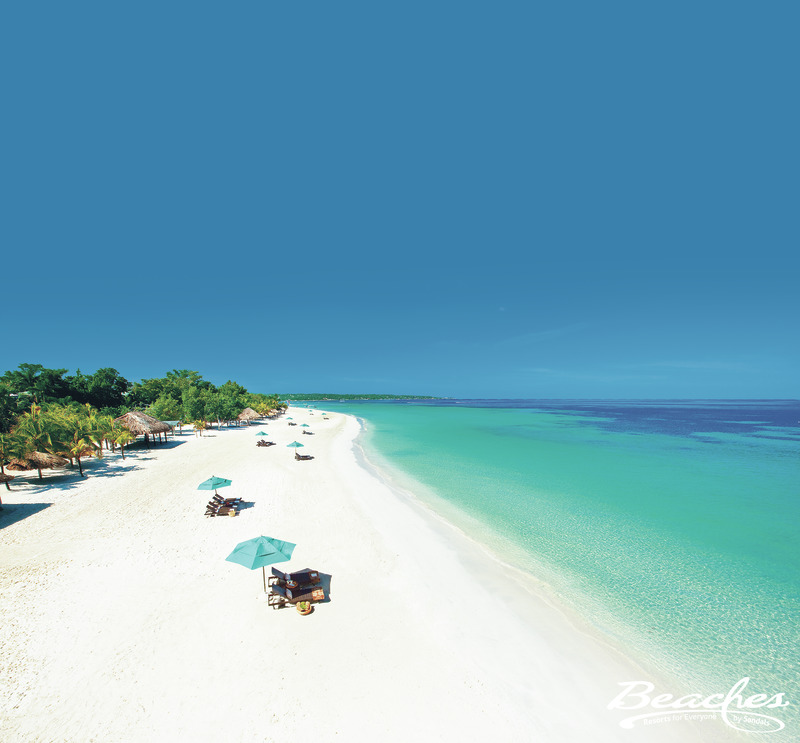 Destination weddings at Beaches Turks & Caicos Resort Villages and Spa are truly out-of-this-world. By transporting yourself to this idyllic setting, you get to treat yourself and your guests to a dream-like beach oasis that's everything you would want from an all-inclusive resort and more!
Beaches Turks & Caicos is made up of five different villages inspired by Italy, France, the Caribbean, and Key West to satisfy anyone's tastes. And of course, there's the 12-mile long beach made up of clear turquoise waters and white-sand beaches that will keep you in awe all vacation long.
We could go on for days about how much we love this resort, but we'll sum it up to the four main reasons why destination weddings at Beaches Turks & Caicos Resort Villages and Spa are truly incredible:
Beautiful wedding packages
Luxurious accommodations
Tasty cuisine from around the world
Non-stop fun for all ages
Destination Weddings at Beaches Turks & Caicos Resort Villages and Spa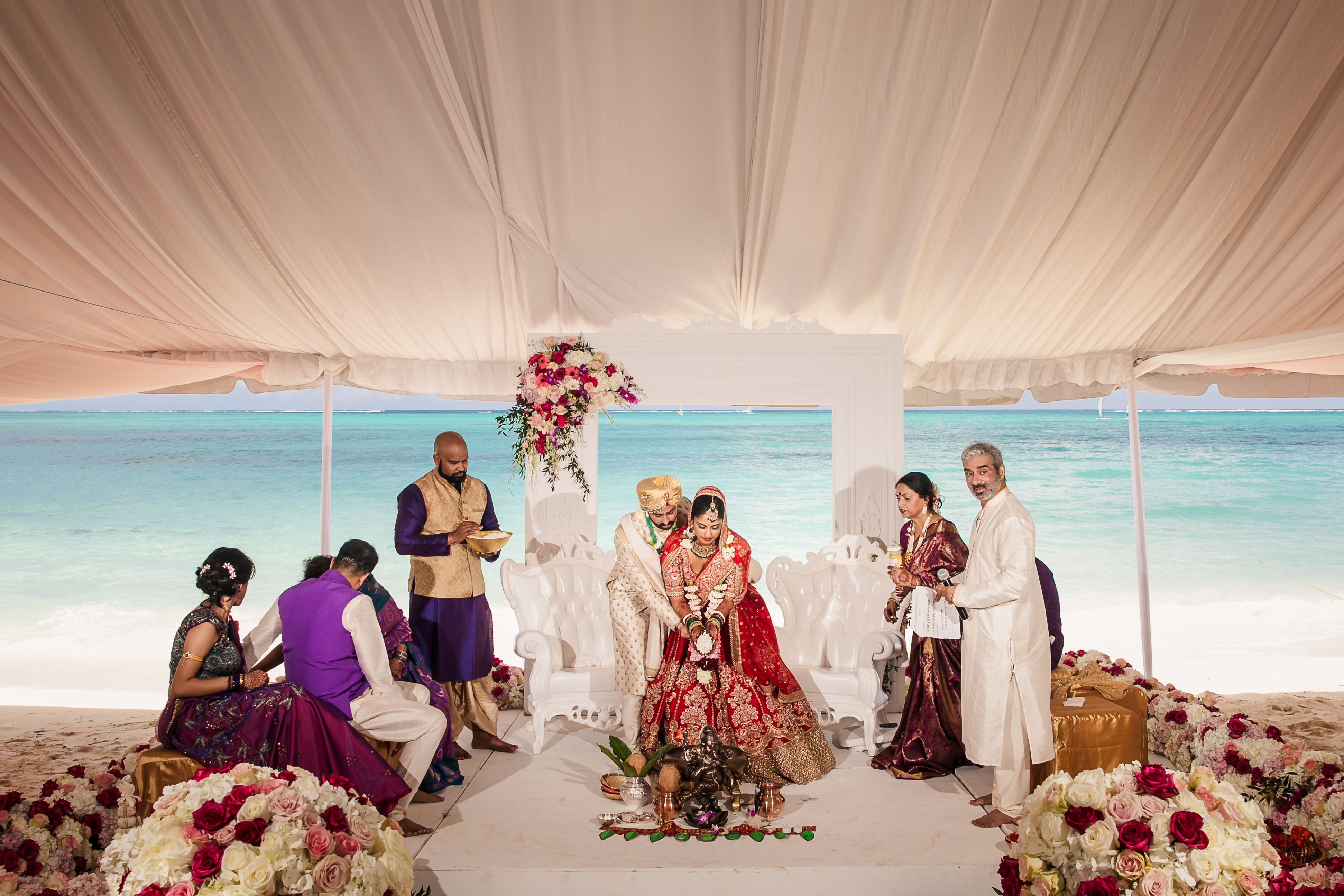 All weddings with Beaches Resorts incorporate simple yet elegant details with the breathtaking background of the Caribbean. This gives couples the opportunity to create a memorable experience with loved ones while throwing a celebration unique to their love story.
Planning a wedding at Beaches Turks & Caicos is made easy. Thoughtfully-designed wedding packages include all the necessities, even some unique venues, leaving you to focus on the fun to be had and the personal touches to make your day special. In addition, you can choose to say "I do" in a lush garden, seaside gazebo, indoors, poolside, or right on the beach!
As part of their destination wedding with Beaches Turks & Caicos, couples can expect:
A picturesque location
Preparation of marriage documents
White Chiavari chairs
A cocktail reception with sparkling wine and hors d'oeuvres
Wedding gift from Beaches Resorts
Special spa treatments for the couple
A mimosa-in-bed breakfast and romantic honeymoon dinner
Plus a 5×7 honeymoon photo for the couple
And so much more!
Flutter of Romance
The Flutter of Romance design focuses on joyful romance and playful spirit. Light pink butterflies are scattered everywhere for a whimsical touch. A sweet palette of light pink and fuchsia makes up the wedding cake, bridal bouquet, and orchid centerpieces.
Vision in White
This is a wonderful package for couples seeking a classic and dreamy look. Eyelet and lace are found in every detail from party favors to desserts while white orchids adorn the bridal bouquet and wedding cake. To add a romantic ambiance, white pillar candles light the reception, creating an incredible atmosphere.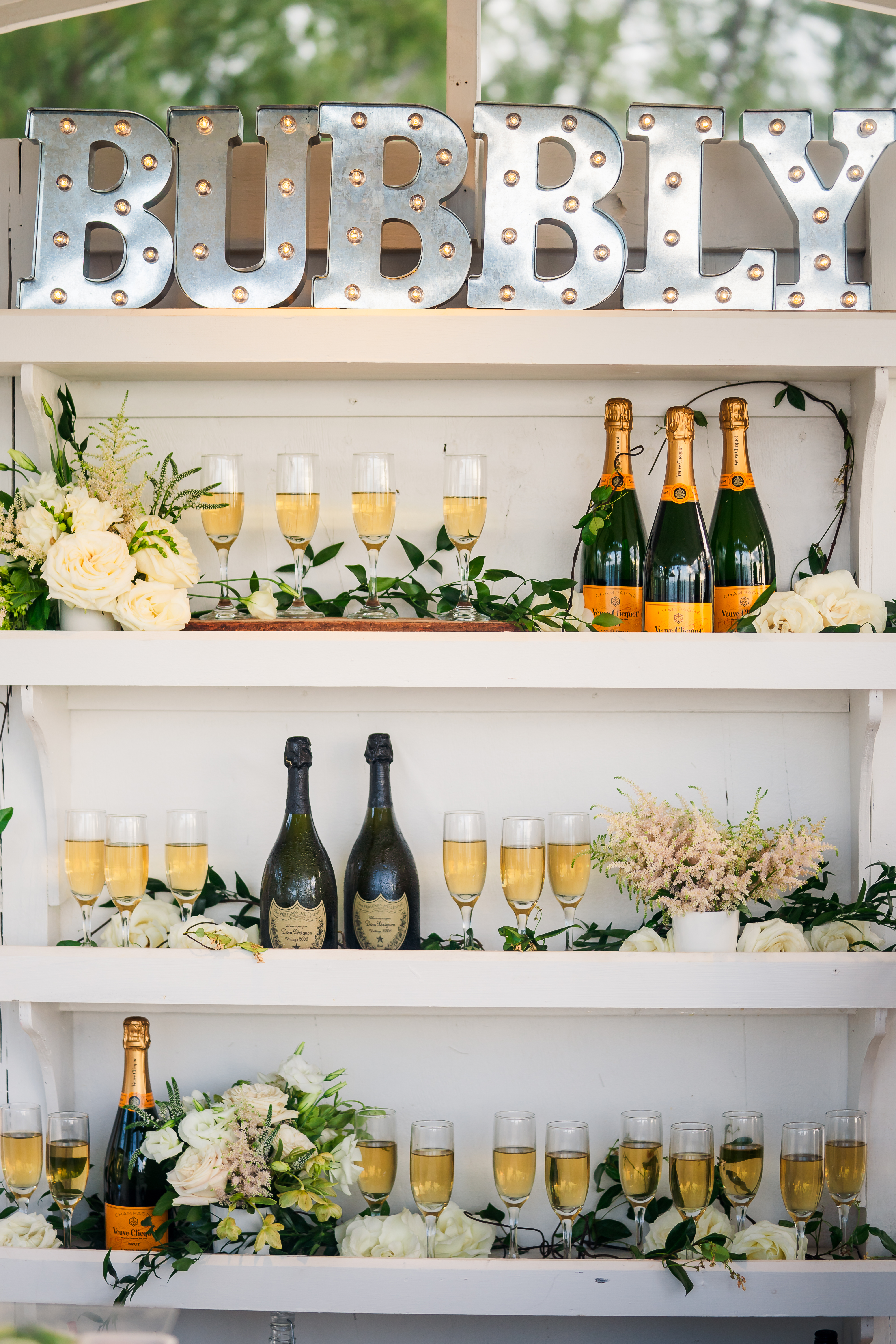 Seaside Serenade
Make the most of your natural surroundings with this light and airy package. Inspired by the sun, sand, and surf of the Caribbean, couples can exchange vows under a natural bamboo arch covered in strands of capiz shells. The reception is made up of vibrant coral, seashell, and sand accents in addition to a beautiful (and delicious!) turquoise cake.
Chic and Natural
Filled with enchantment and elegance, this package is sure to wow couples and their guests. A mixture of clean linens and organic elements create a one-of-a-kind serene and modern tone. The ceremony and reception are both designed with white and green orchids, polished river stones, natural green moss, and sand linens. A beautiful wedding cake is decorated in a lovely shade of mint green, topped with a white orchid.
Island Paradise
The Island Paradise wedding package is for those who want to embrace the vibrant colors of the Caribbean in a fun and beautiful way. Fuchsia, pink, yellow, and orange orchids create a tone of tropical romance as the perfect touch to the natural leaves and bamboo arch. The reception is filled with wooden trays overflowing with vibrant orchids, guaranteed to take anyone's breath away.
Luckily, choosing between these packages is one of the only things you'll have to worry about while planning your destination wedding. By working with a Certified Destination Wedding Specialist, your group travel arrangements will be completely covered and an incredible itinerary will be created to fit your budget. You'll be 100% stress-free so you can focus on all of the fun and romance of your special day!
---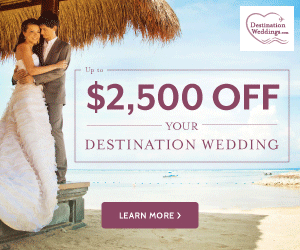 RELATED: How to Plan a Destination Wedding on a Budget
---
Luxurious Accommodations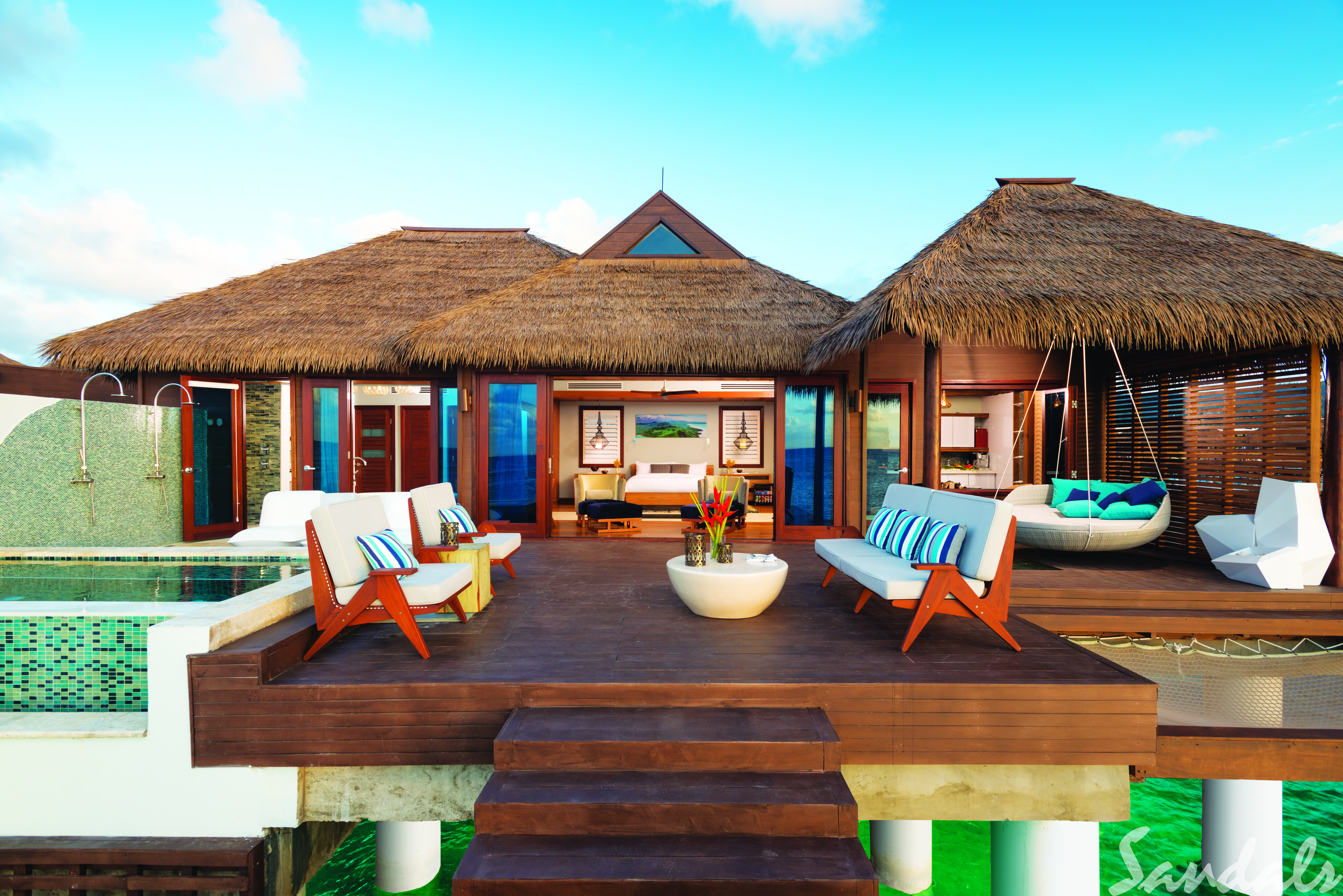 Guests of Beaches Turks & Caicos have some amazing room and suite options. With four different villages available to stay in, you can choose which sort of vibe you're trying to capture. The Caribbean Village fully embraces the natural surroundings of the island. The Italian Village is a Mediterranean-inspired oasis with a fun twist and classic Tuscan architecture. The quaint French Village boasts a Parisian flair while the Key West Village capitalizes on the fun, tropical vibe of the Caribbean. All rooms are complete with plush robes, flat-screen TVs, luxurious bathrooms, comfortable beds, and much more.
Gorgeous honeymoon suites take romance to the next level, perfect for newlyweds! They're equipped with one king-size bed or two double beds, fully stocked bar, nightly turndown service, and a fully furnished patio/balcony with garden or ocean views.
Additionally, the resort offers amazing Villas, perfect for wedding parties. Enjoy a personal butler service and non-stop fun with each other!
Tasty Cuisine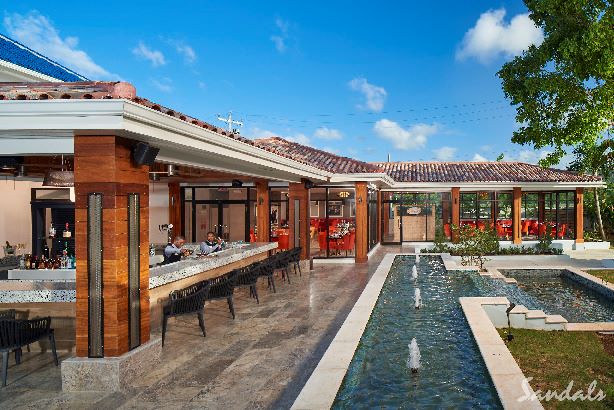 You'll rave about the food and drinks at Beaches Turks and Caicos for years to come. Complete with 21 specialty restaurants, there's truly something to satisfy every palette. Enjoy inspired dishes from all over the world at restaurants like Marios, Le Petit Chateau, and Sapodillas, each satisfying your Italian, French, and Caribbean cravings respectively. In addition, there are more casual spots for amazing pizzas, quick snacks, café treats, and delicious beachside drinks.. Those who want to make a true experience of their meal should head to Sky Lounge. This impressive rooftop venue serves up amazing views of the 12-mile beach as well as gourmet meals and expertly crafted cocktails. This is a must during your stay!
Activities and Entertainment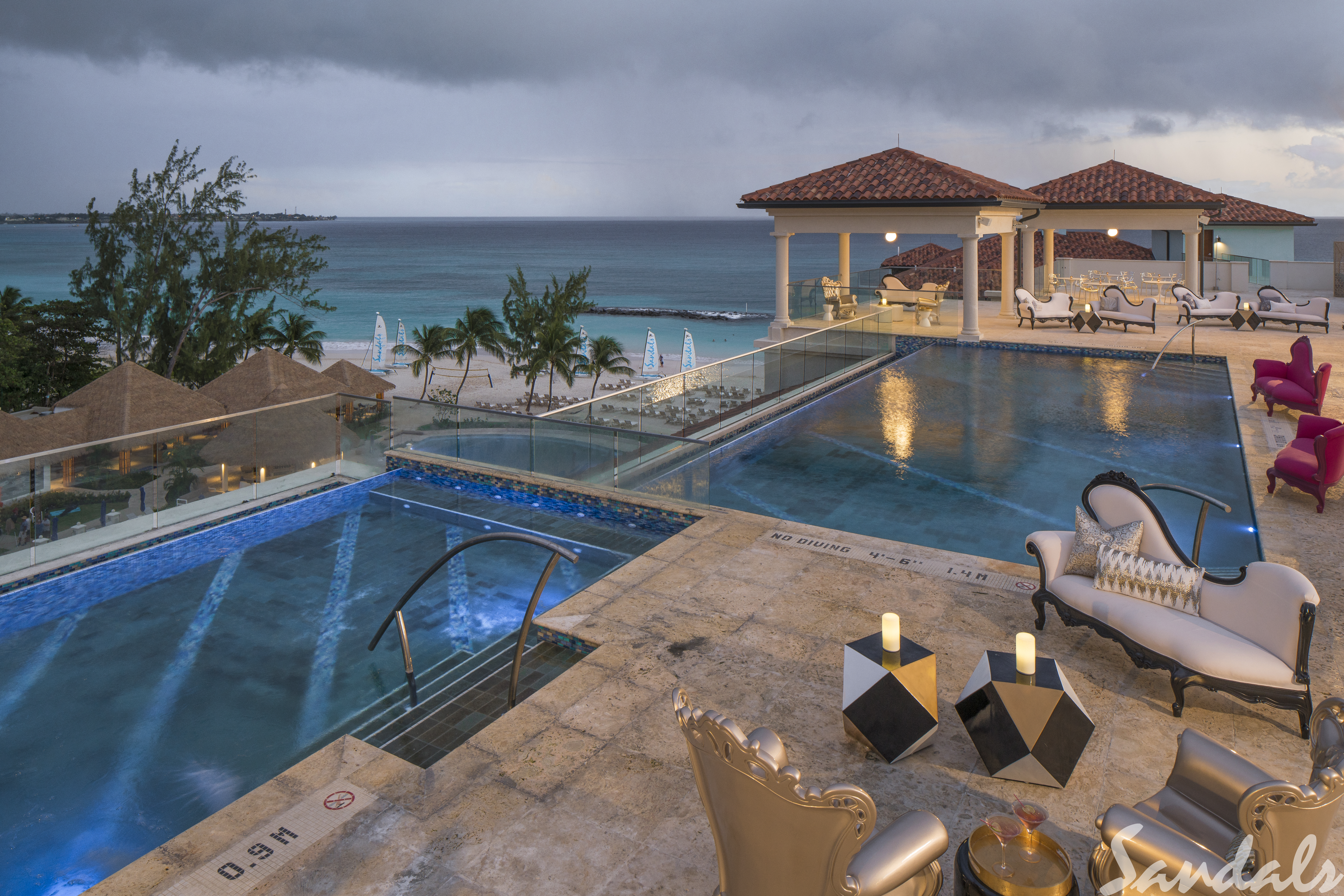 Beaches Turks and Caicos is a world of play for everyone. Simply enjoying the sand and surf at the amazing beach or soaking up rays and endless cocktails at one of the 6 pools is a good time. Those who seek some serious adventure will find plenty to do. Known as a top scuba diving destination, guests of the resort can become certified to go swimming with some of the Caribbean's most exotic fish and marine life. In addition, the resort offers unlimited water sports and a 45,000 square-foot waterpark!
Amidst all the excitement, be sure to stop and pause for some pampering at Red Lane Spa. Enjoy facials, body wraps, and other treatments for a soothing experience. This relaxing oasis is also perfect for wedding couples before and after the big day. Ease tension with a salt bath soak before walking down the aisle then kick off the honeymoon with a couple's massage. The fun doesn't stop once the sun goes down. Those traveling with younger kids and teens can still enjoy the exciting nightlife of Turks & Caicos. With babysitting service and age-appropriate activities for all ages, the adults can choose between live entertainment, beach parties, themed nights, and more!
To recap
A destination wedding at Beaches Turks & Caicos Resort Villages and Spa will be all you ever wanted and more. From its stunning location on one of the highest-rated beaches in the world to a gorgeous wedding package, you'll be reminiscing on this perfect day for the rest of your life. The resort takes your celebration to another level with the most luxurious rooms, delicious food for all tastes, and plenty of entertainment for all!
Ready to start planning? Click here to receive a FREE consultation today! >>