Adults-only sophistication abounds at Blue Diamond Riviera Maya, an all-inclusive resort that offers a high-end and classy atmosphere. This exclusive property is highlighted with stunning upscale decor, complete with unique, oriental touches. Their casual to elegant chic feel and unparalleled pampering makes for the most luxurious, romantic getaway.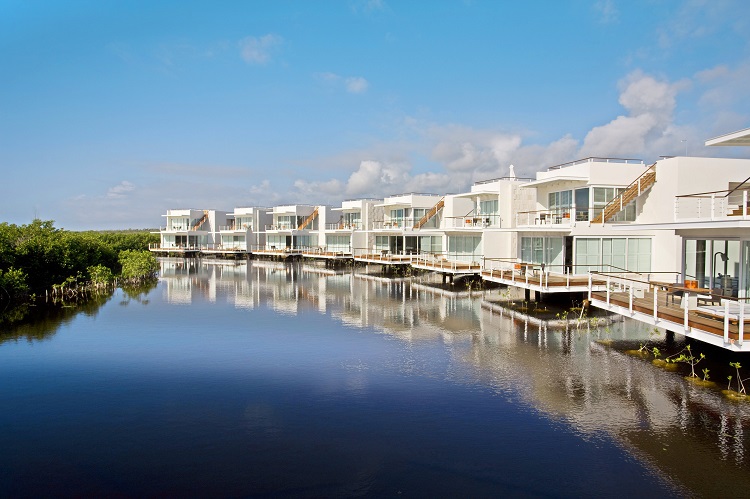 Pools, Beaches, and Amenities
Leisure opportunities are abundant at Blue Diamond Riviera Maya, which boasts numerous pristine pools and breathtaking expanses of beach. Treat yourself with a trip to the resort's spa, which combines tenets of Mayan and Asian philosophy and tranquil ambiances.
But there's more to this adults only oasis than just relaxing on the beach or in the spa (although relaxation and pampering are clearly a top priority!)  Enjoy spectacular views, exciting activities, and of course untouched relaxation. Set out on thrilling excursions including windsurfing, kayaking, sailing, and even snorkeling or ocean dive tours, all of which are complimentary! For those with less of a thrill-seeking personality, enjoy yoga, cooking classes, Spanish lessons, and even wine tastings!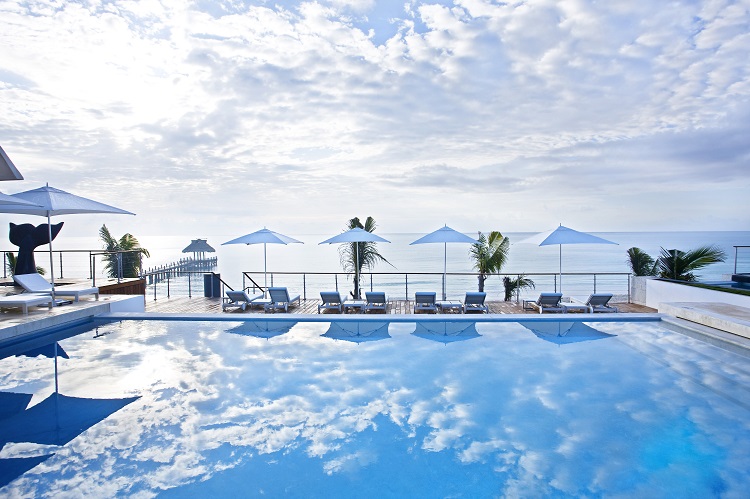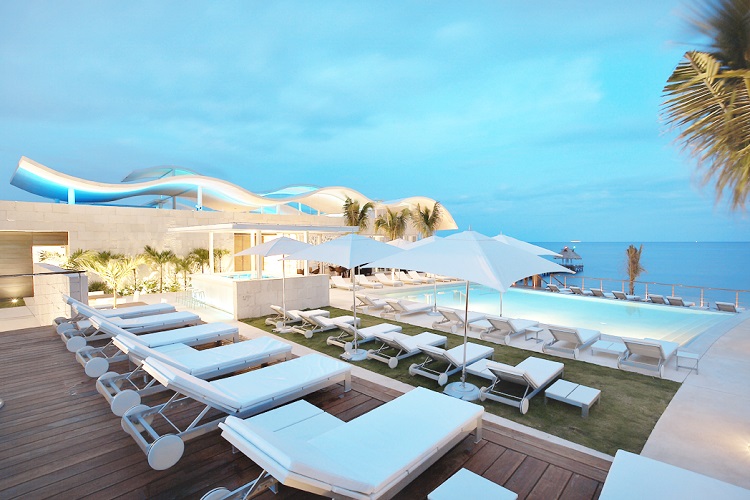 Accommodations
Luxurious, yet harmonious, the junior suites, patio suites, and beach front casitas at Blue Diamond Riviera Maya offer a lovely combination of limestone, wood, and high-end amenities. With their floor-to-ceiling windows, you are sure to marvel at the breathtaking views of Riviera Maya. Plasma TVs and DVD players provide ample entertainment, while Wi-Fi and numerous other business-friendly amenities make it easy to remain connected with the real world.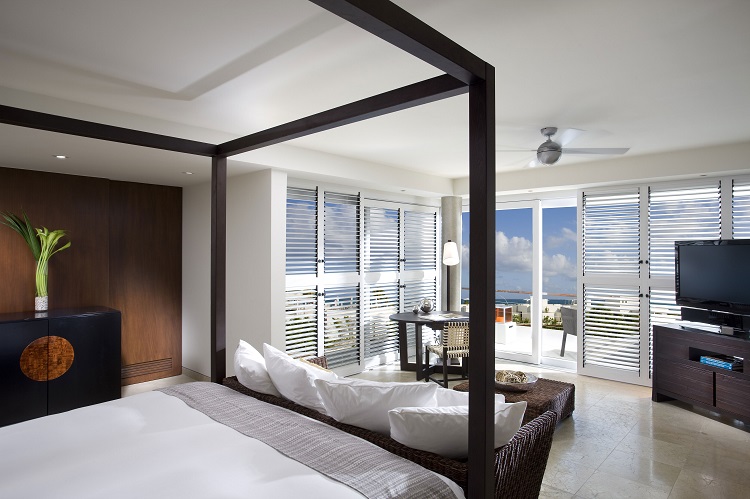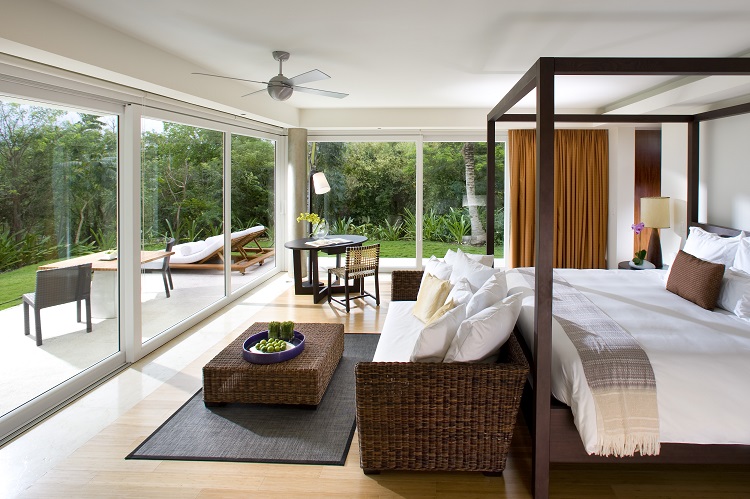 Bars and Restaurants
Caribbean cuisine is prepared to perfection on property. Café Brulee offers a wide range of teas and coffees (the perfect way to start your day). If you're in need of a quick bite, feel free to stop at the Ceviches Tapas Bar on your way to basking in the sun. Ambar and the Chef's Table both offer a formal dining setting sure to please you palate with delectable cuisine. For a unique, laid-back experience, hit up the cigar bar, which offers a range of cigars and spirits paired with a relaxed atmosphere.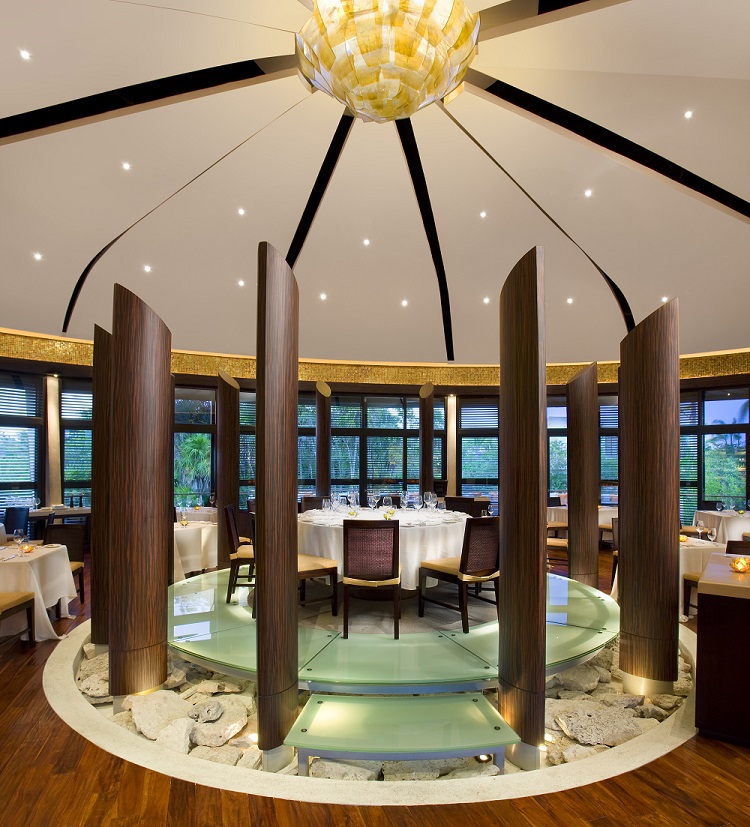 Weddings and Romance
Say "I do" at Blue Diamond Riviera Maya, surrounded by peaceful waterways, a lush rainforest, and the crystal-clear Caribbean waters. This resort offers a variety of all-inclusive packages for brides, grooms, and their loved ones ensuring all of your wedding dreams will come true. With their extensive, all-inclusive beach-front wedding packages and amazingly gorgeous pier, flaunting panoramic views of the ocean, every couple is sure to find their perfect wedding scenery.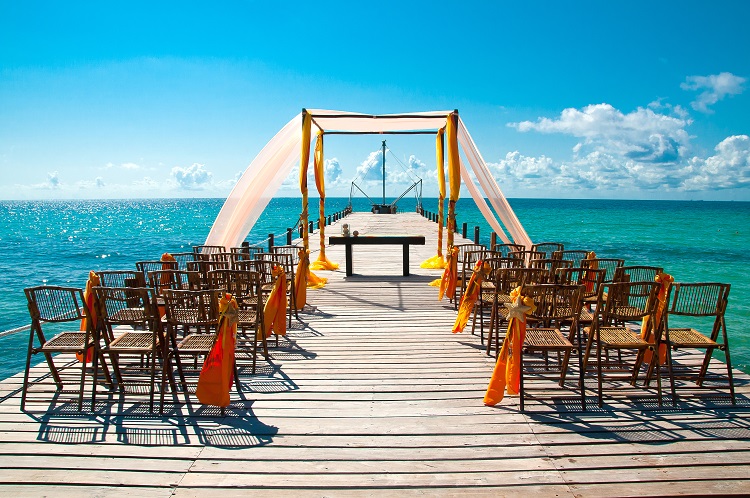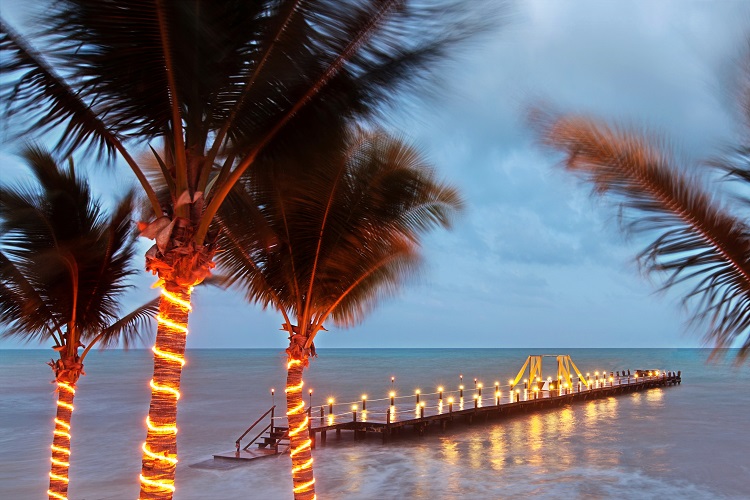 To enhance your overall wedding experience Blue Diamond Riviera Maya offers a variety of honeymoon packages as well where you can enjoy chilled champagne, flower petals in your room, a cocktail reception, and discounts on spa services!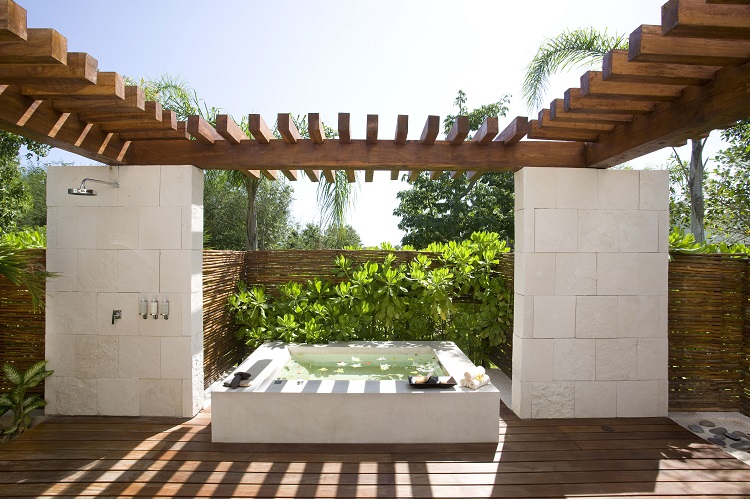 Few all-inclusive resorts match Blue Diamond's inherent tranquility, which is evident at the spa, their various restaurants, and in their gorgeous high-end suites. Whether you're looking for the perfect wedding destination in Mexico or simply want to get away from it all for a few days, you'll love the peaceful atmosphere and the friendly culture at Blue Diamond Riviera Maya.