Get inspired by Alyssa & Gerald's Destination Wedding in Riviera Maya, Mexico!
Couple: Alyssa & Gerald
Resort Name & Destination: Dreams Riviera Cancun in Riviera Maya, Mexico
Photography by Dreams Riviera Cancun Adventure Photos and Christen Sanderson Design

The story of how you met/fell in love:
Gerry and I met in the college dormitories, on move in day. The dormitory was co-ed, and our rooms were located right next to each other. We were both very attracted to each other right away. Gerry invited me to a party at his friend's house that weekend. I went to the party with him, and afterwards, we talked and laughed and shared stories with each other for hours. Until the sun came up the next morning, actually. For our first date, we went to a yard sale down the road from our college dorm and mini-put golfing. Gerry and I spent a couple hours at the yard sale, looking at really wacky items (there were even a few costumes for sale, which we tried on). I sneaked some pictures from my cell phone of Gerry trying on the costumes, and we still laugh about the photos to this day. After that, we knew we were both in love, and couldn't live without each other.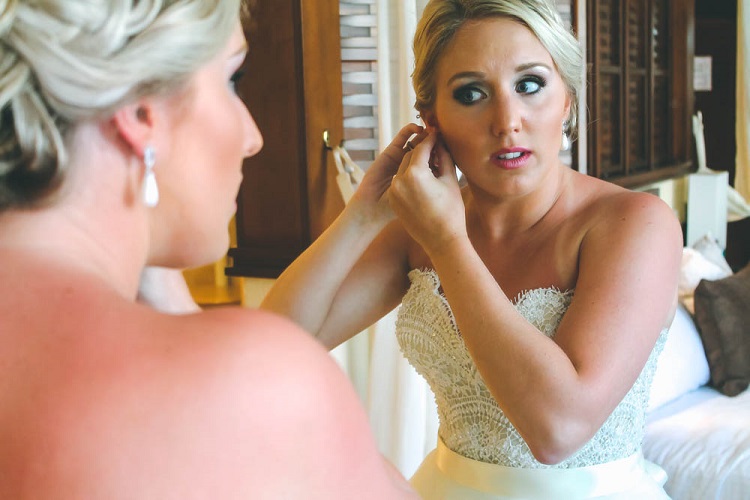 The destination wedding decision: something you've always wanted or came to love?
We went to a friend's destination wedding a few years before our weddin in Cancun, Mexico. While on the trip, I told Gerry, "When we get married, I want to do this!". After our engagement, we looked into a few local venues, but nothing compared to the thought of having a destination wedding. We had been to a lot of our friends and family's weddings, and all seemed to be very stressful. They always said to us that "something will go wrong your wedding day" – not at a destination wedding!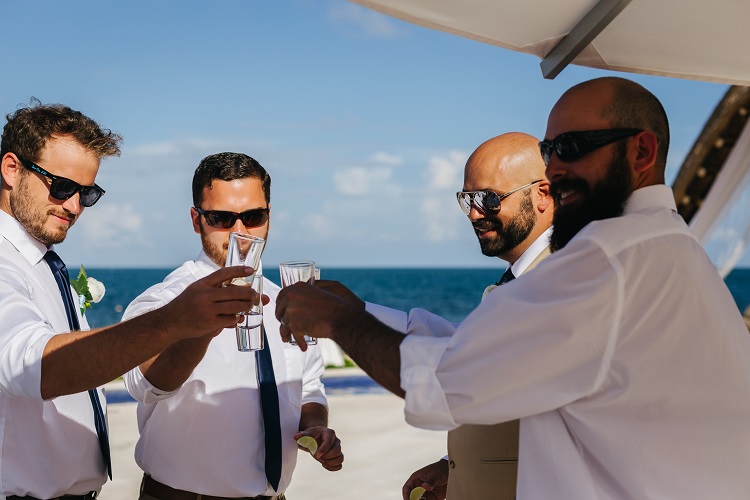 What made you choose your resort/destination?
We knew we wanted to be in the Cancun, Mexico area, since we had already traveled there and loved it. We did a lot of research online with different resorts in the Cancun area. Dreams Riviera Cancun had very highly rated service, and we were instantly drawn to the gazebo from the pictures. We called our Destination Weddings travel specialist, who had been to the area a few times, and talked about where she had stayed. She asked us what kind of feel we wanted for our wedding, and suggested Dreams Riviera Cancun. It was an easy decision from there!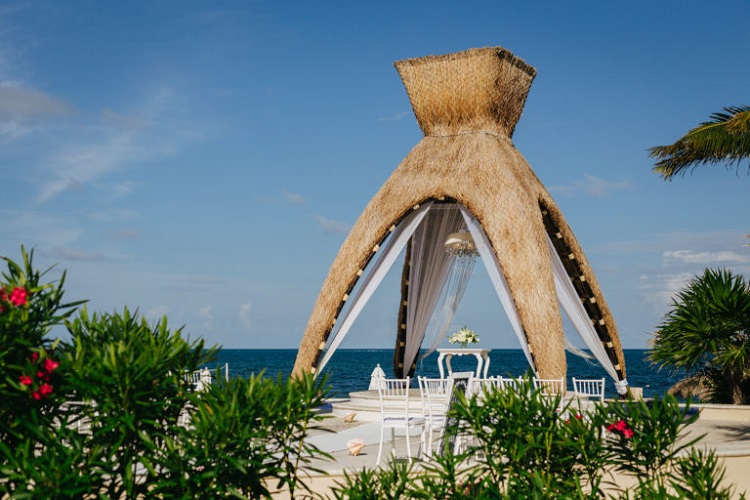 How did you personalize your wedding and ceremony?
I was a member of a few Facebook groups for destination brides, which helped me get a basic understanding of what I wanted. But contacting our wedding coordinator at the resort really helped nail down the details. The resort had a very detailed brochure listing the different options for our wedding, showing a lot of pictures. I would tell our wedding coordinator an idea I had and she would send me a picture of that from a previous wedding, or she would get a picture of what it might look like, if it was a new idea.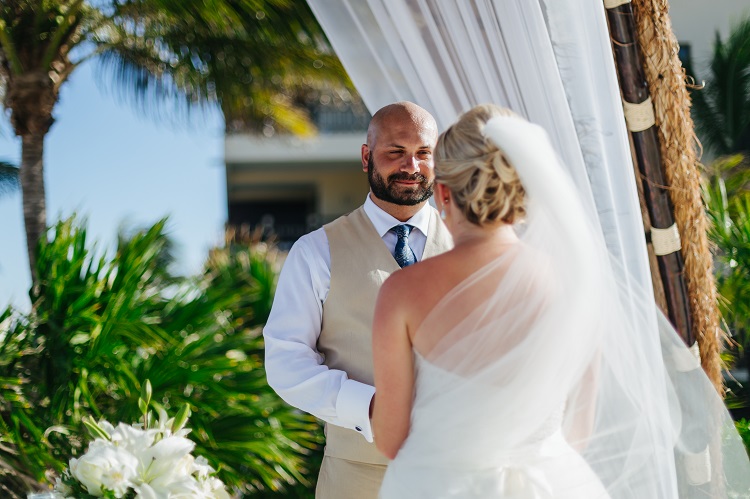 The funniest or most unusual moment was when…
I think we were both a little nervous for the wedding ceremony, so we didn't really think to look around us during the ceremony. It was only after the officiant announced us Husband and Wife, did we realize the amount of people watching us, due to the large amount of cheering. There were people in the pools, lawn chairs, cabanas, restaurants, and beach all cheering for us. It was very surprising, but amazing.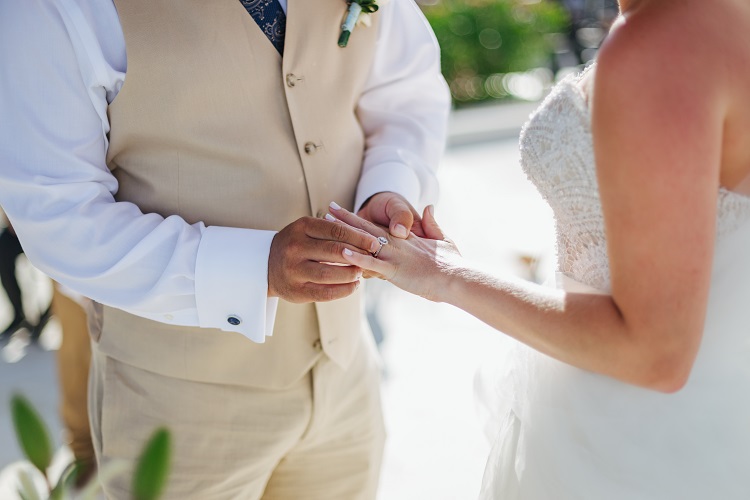 ---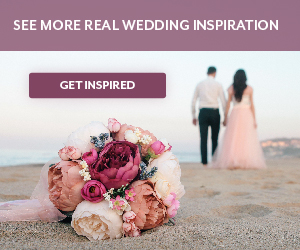 RELATED: Caroll & Juan's Real Destination Wedding in Riviera Maya, Mexico
---
The most memorable moment was when…
Every part of our wedding and vacation was memorable. But probably the most memorable part of the wedding was the reception, held on the beach. During our first dance, we ordered fireworks, and it was like we were in a movie! After that, we danced on the light up dance floor, and every one of our guests had so much fun. Gerry and I looked at each other during the reception and decided we made the right choice with a destination wedding. It was everything we have ever wanted, and will never forget those memories.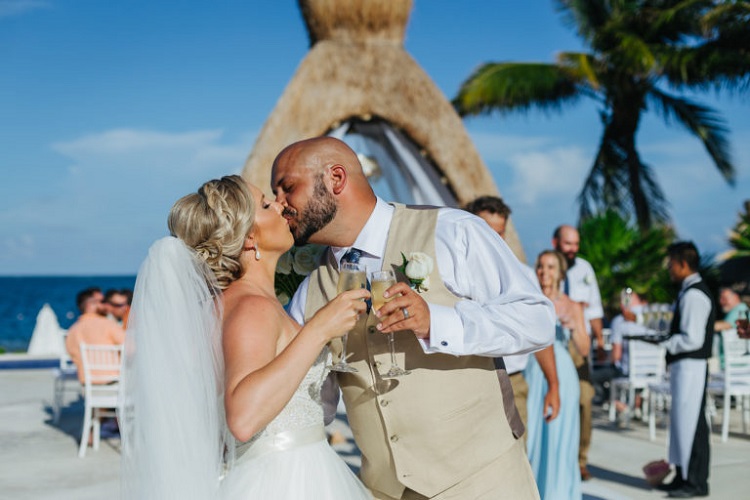 Three words that sum up your destination wedding in Riviera Maya are:
Easy, Relaxing, and Enjoyable!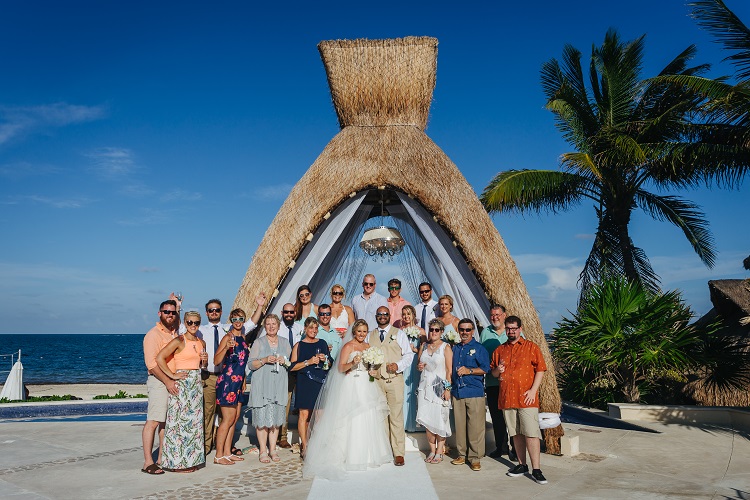 Besides the wedding itself, what was your favorite part of your trip? Did you do any activities with your guests?
We took a catamaran trip with our guests the day before the wedding, including some snorkeling – it was kind of like our "Welcome Party." It was a blast to be able to share that experience with everyone before the big day!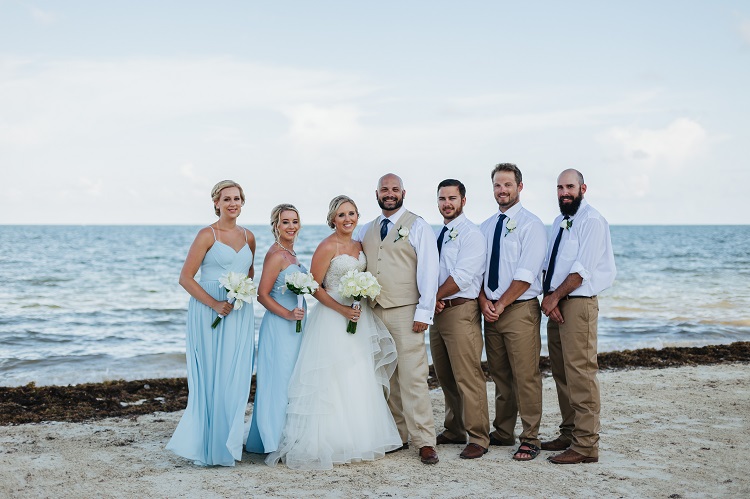 If you could travel anywhere for your one-year anniversary, it would be:
Fiji!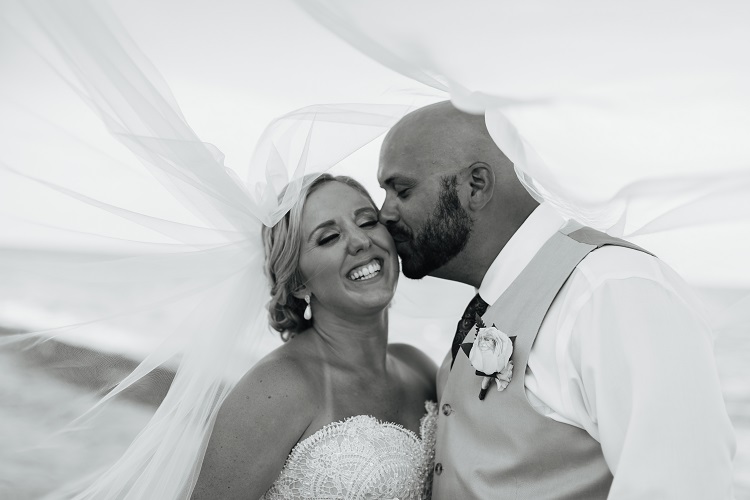 Your biggest piece of advice to couples planning a destination wedding would be:
RELAX! They will have everything taken care of for you. The resorts plan weddings day in and day out, so let them handle everything! You only have one wedding day, and you won't have time to worry about small details. Spend YOUR day relaxing and having fun!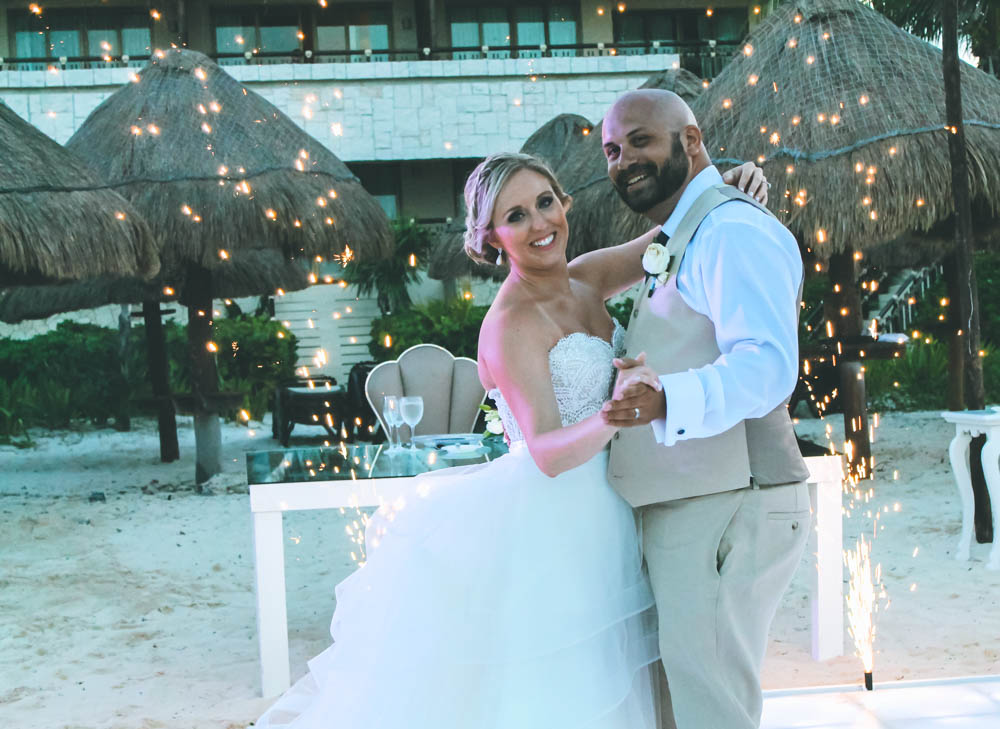 Keep scrolling to see more Riviera Maya destination wedding inspiration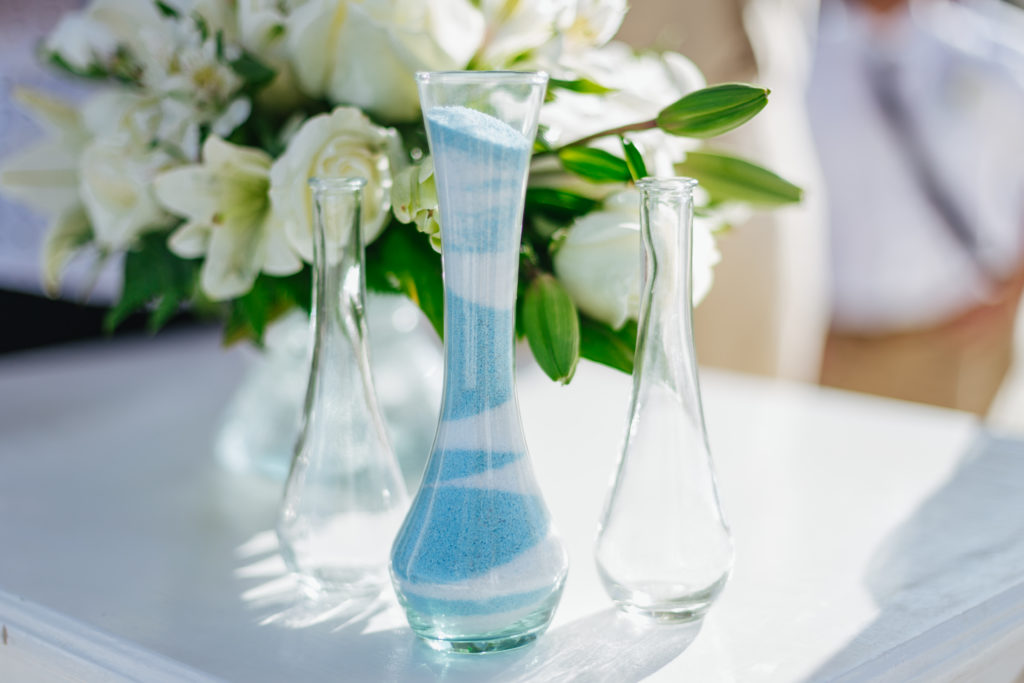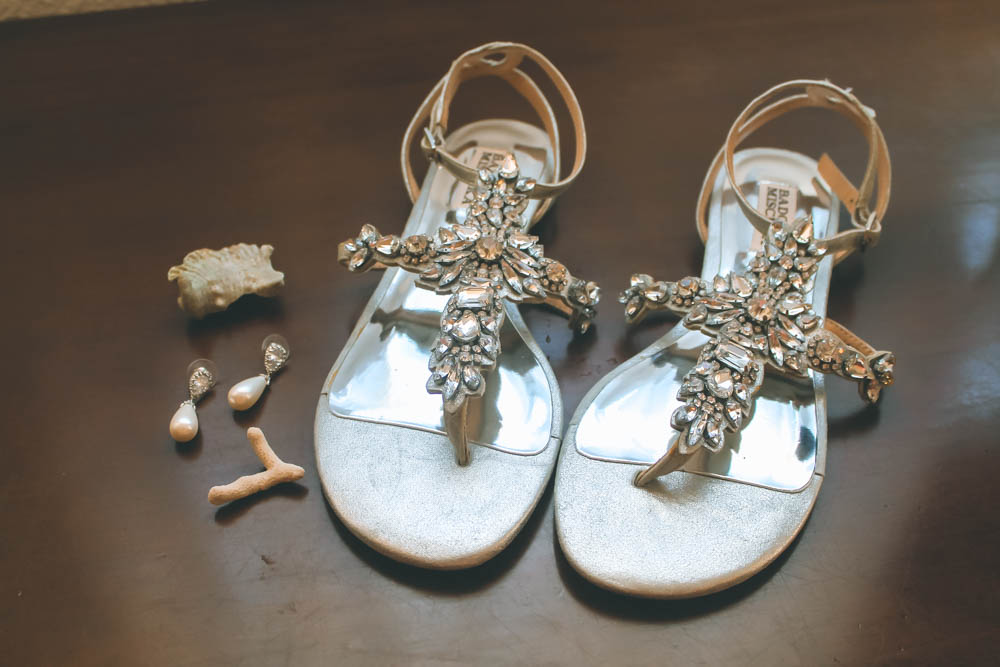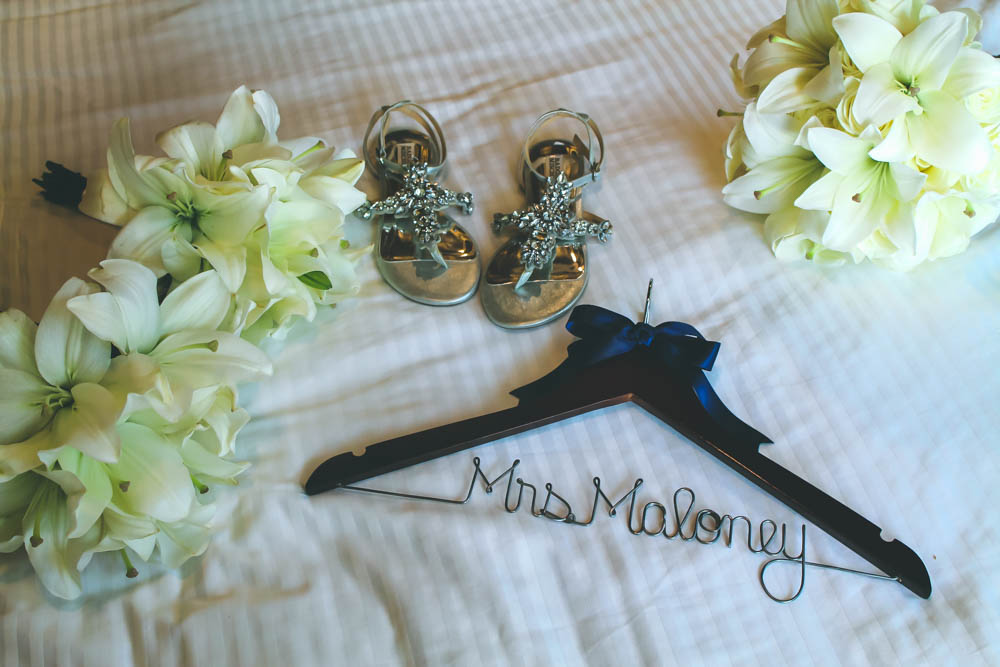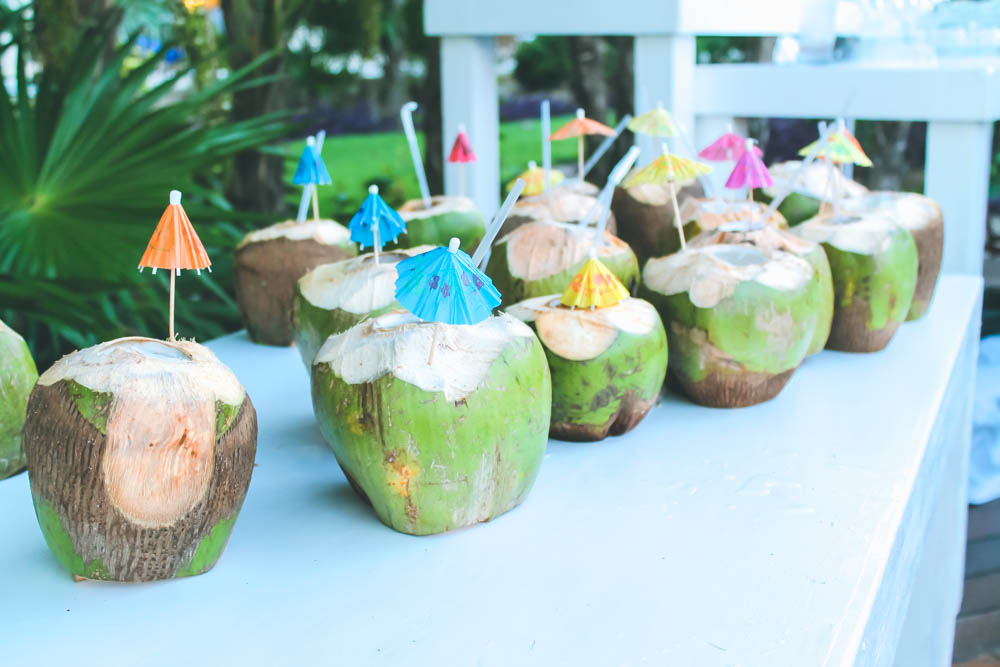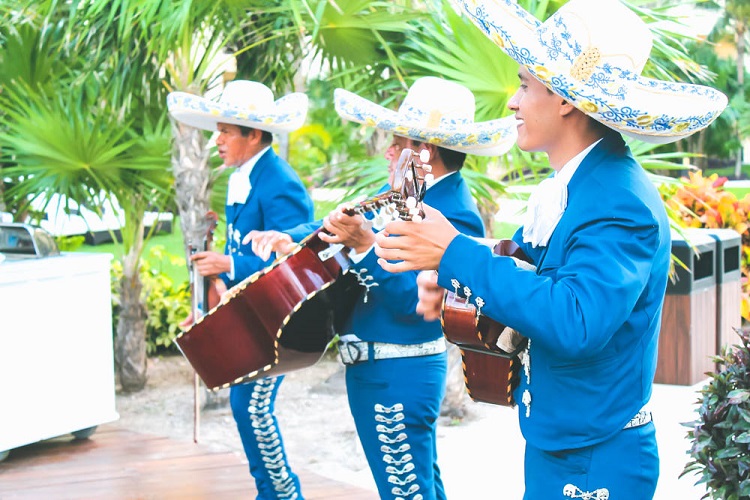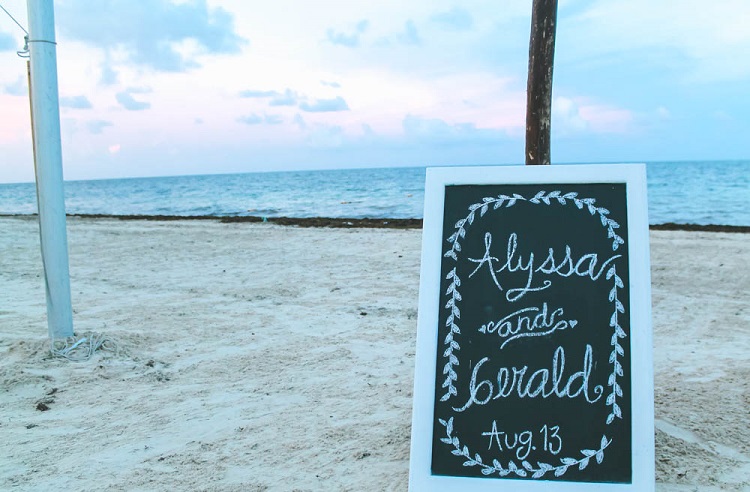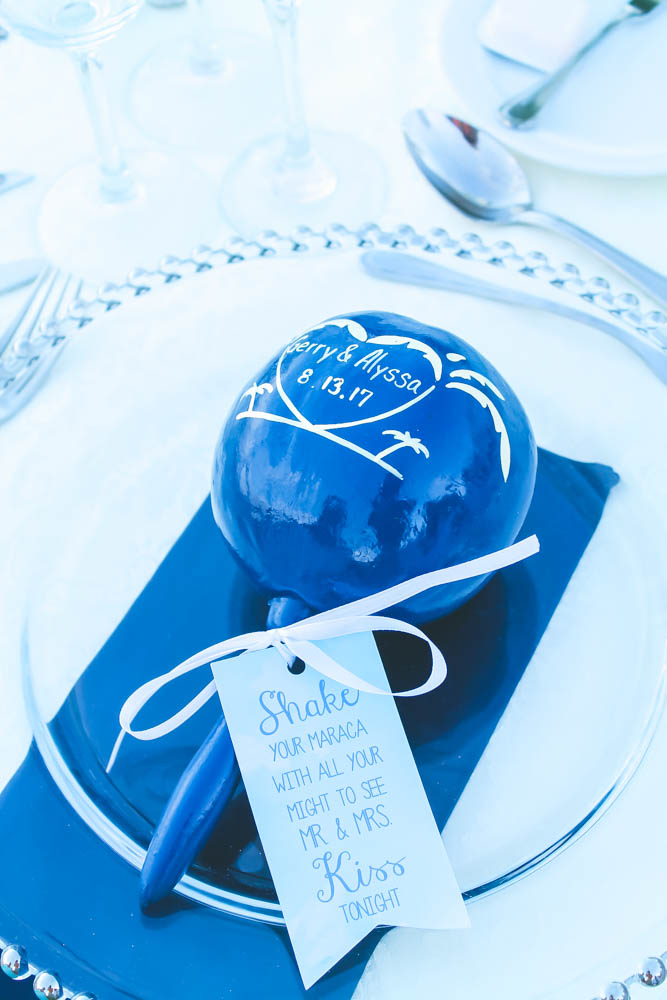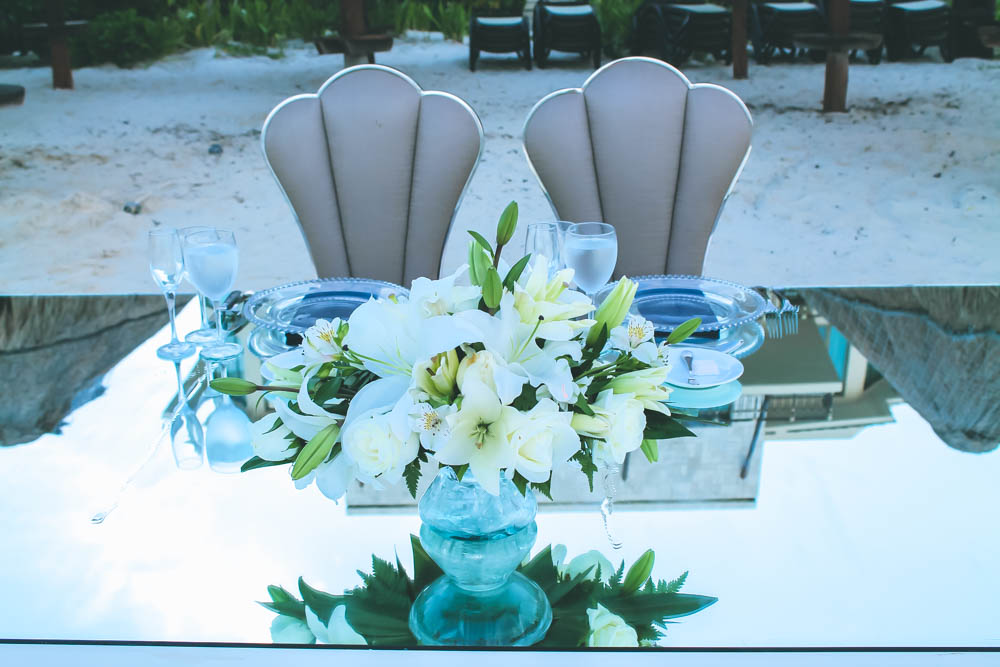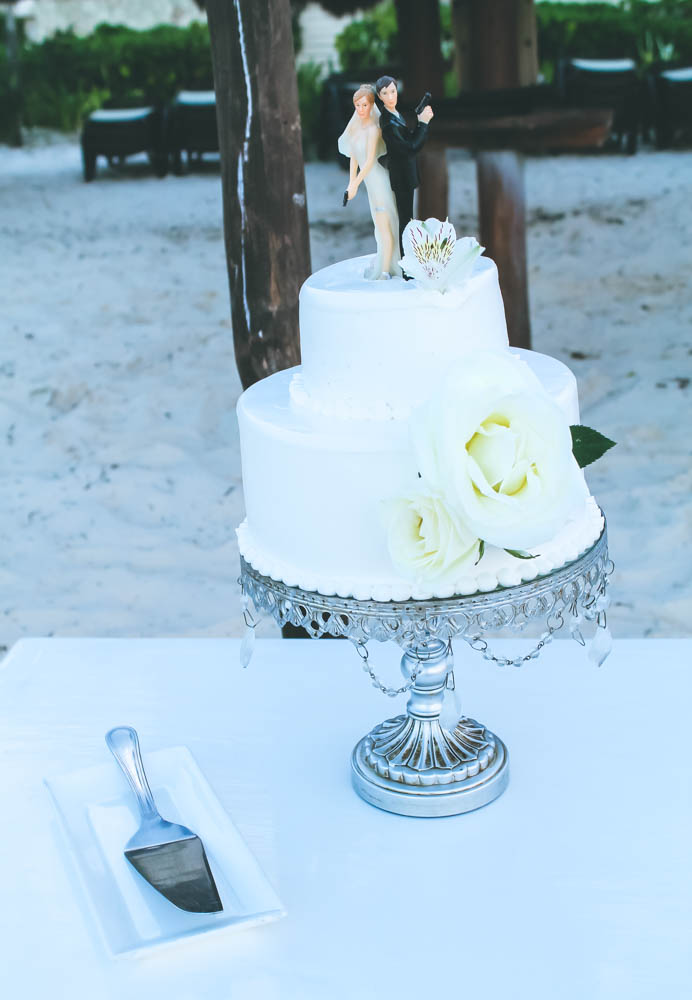 For more destination wedding inspiration and inspiration, check out our website and Pinterest!