Couple: Collin & Carey
Resort Name & Destination: Hard Rock Hotel & Casino Punta Cana in Punta Cana, Dominican Republic
Number of Guests: 25
Photography by: Ocean Photo Studio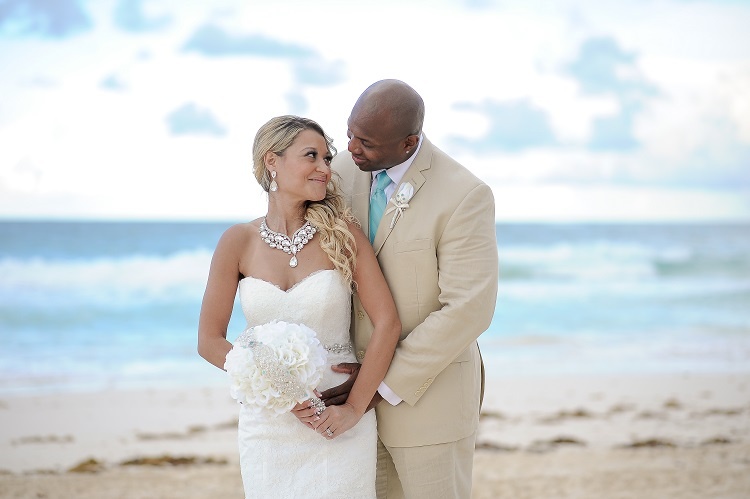 The (brief) story of how you met/fell in love:
I met Carey years ago, but nothing ever happened because we were away at college. Seven years later, he came to my hotel where I worked, and we knew then that this was meant to be!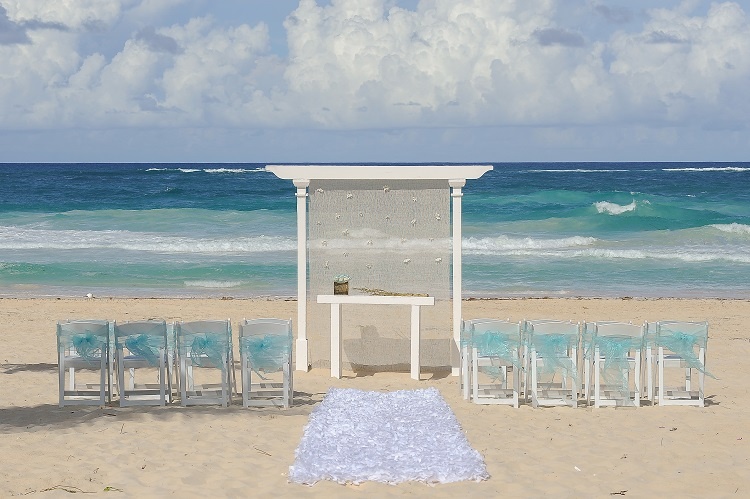 The destination wedding decision: something you've always wanted or came to love?
Yes, I always dreamed of getting married in another country on a beach!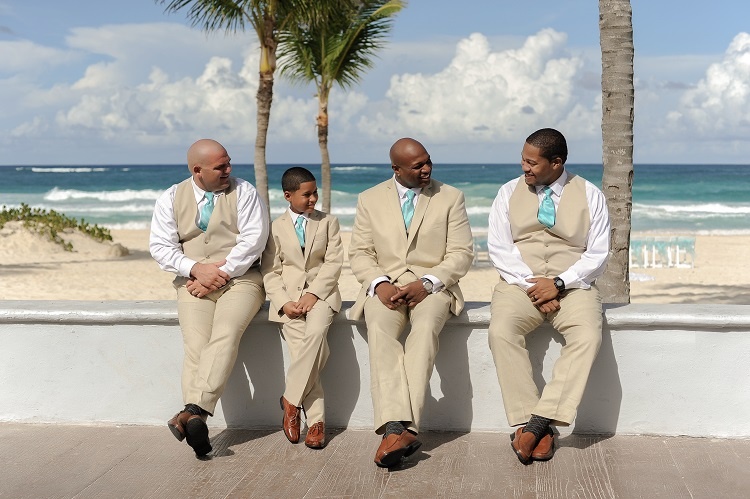 What made you choose your resort/destination?
It was a beautiful resort and an even more beautiful beach! Our Specialist, Jennifer Corrigan, has all details and sold us on this one.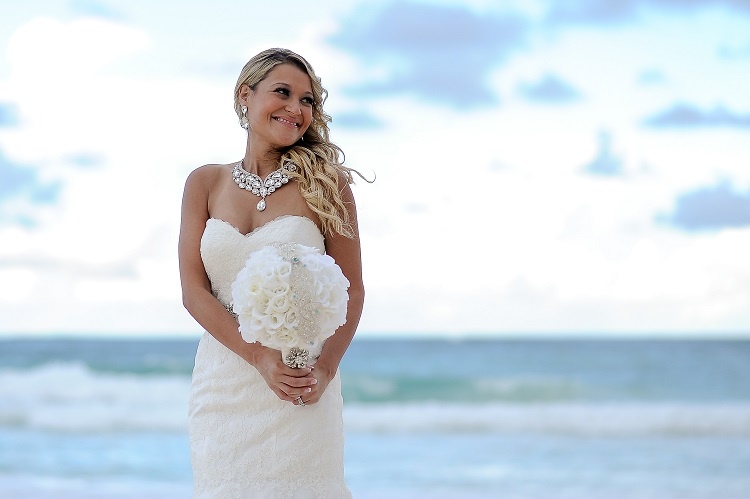 How did you personalize your wedding and ceremony?
All of our wedding guests wore white to be a part of our ceremony and our special day.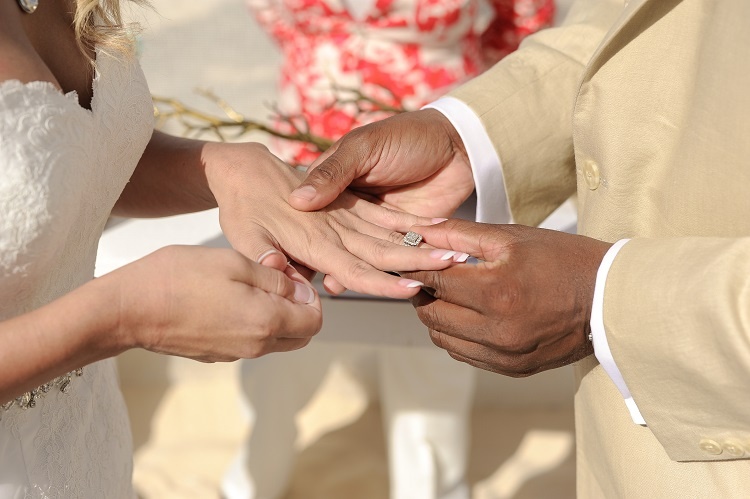 The funniest or most unusual moment was when…
Carey forgot all the boutonnieres for him and his groomsmen! People were running around trying to find them.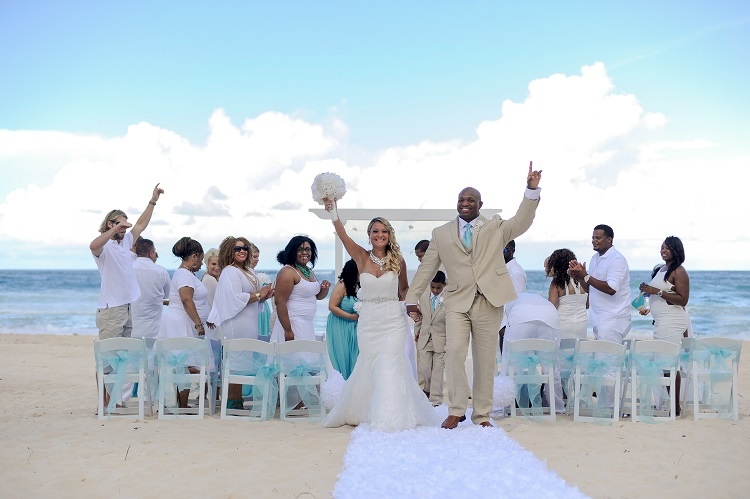 The most memorable moment was when…
I walked down the aisle to see his face smiling from ear to ear, and I was able to say "I do!"
Three words that sum up your destination wedding experience are:
Perfect, intimate, memorable.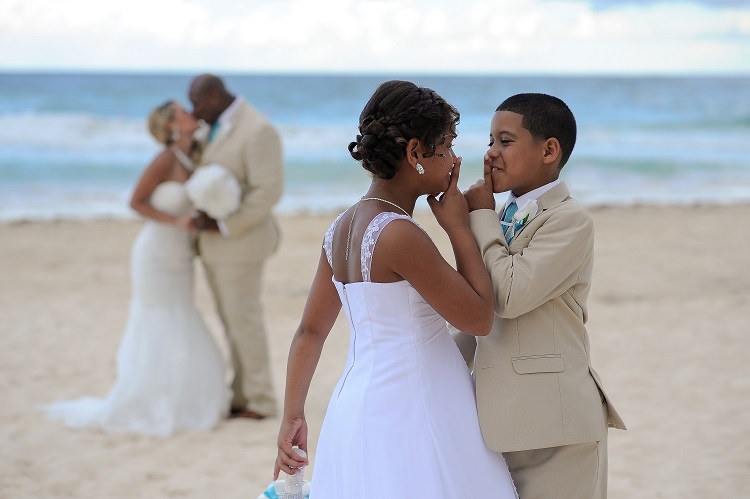 Besides the wedding itself, what was your favorite part of your trip? Did you do any activities with your guests?
We went to Adventure Boogie to ride dune buggies, see the culture and ride through the mud!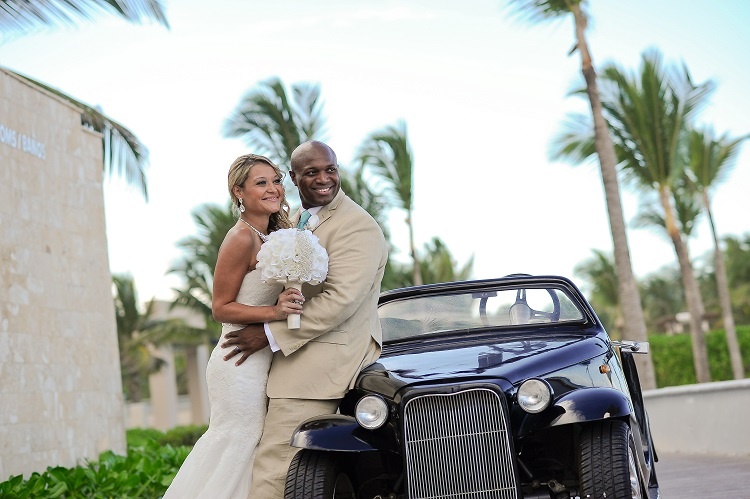 If you could travel anywhere for your one-year anniversary, it would be:
Another Hard Rock resort! Punta Cana was amazing and had the best hospitality I've ever received.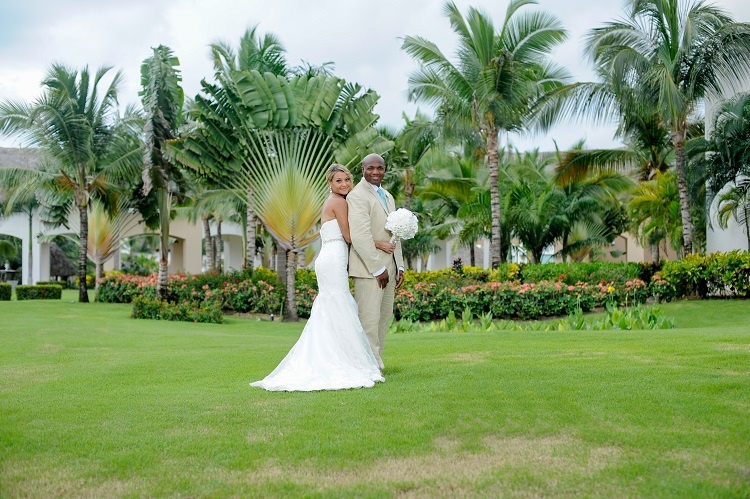 Your biggest piece of advice to couples planning a destination wedding would be:
Do it! It's such a beautiful and intimate experience, very easy to plan with no stress or headaches!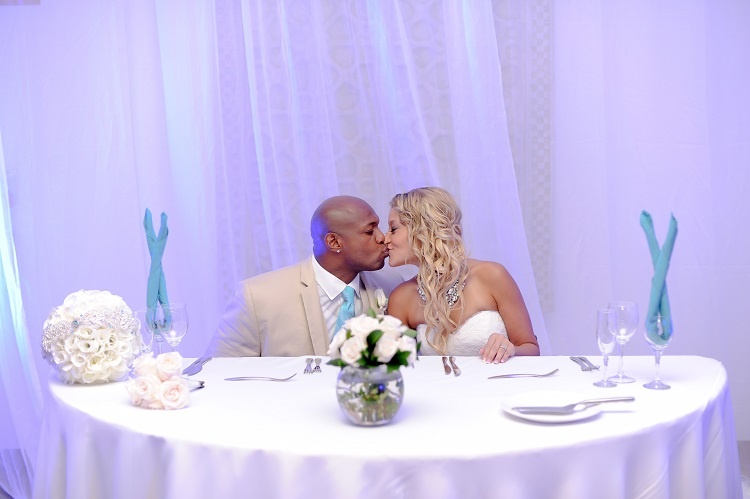 For more real wedding inspiration, visit our gallery today!