Get inspired by Caroll & Juan's real destination wedding in Mexico!
Couple: Caroll & Juan Rafael
Resort Name & Destination: Sandos Playacar Beach Resort in Riviera Maya, Mexico
Photography by Suzannah Ponzio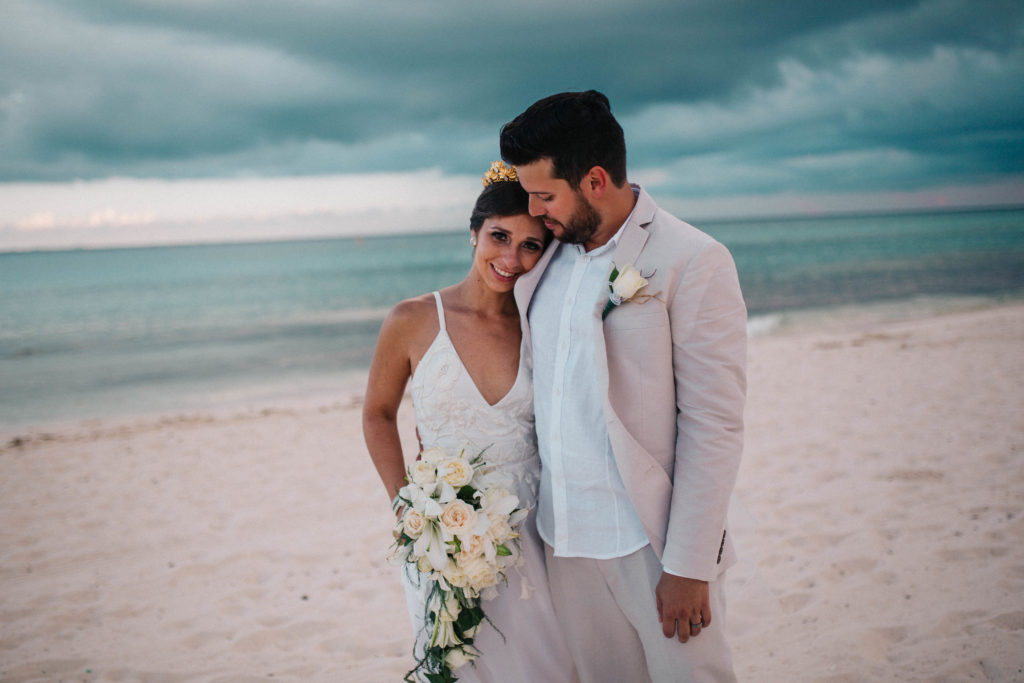 The story of how you met/fell in love:
Juan and I knew each other since we were young. He was my high school crush and I never imagine that we would ended up together. We crossed paths again four years ago when we both returned to our hometown after graduating college. We started hanging out with the same group of friends and the spark started growing. We spent more and more time together until we fell in love with each other.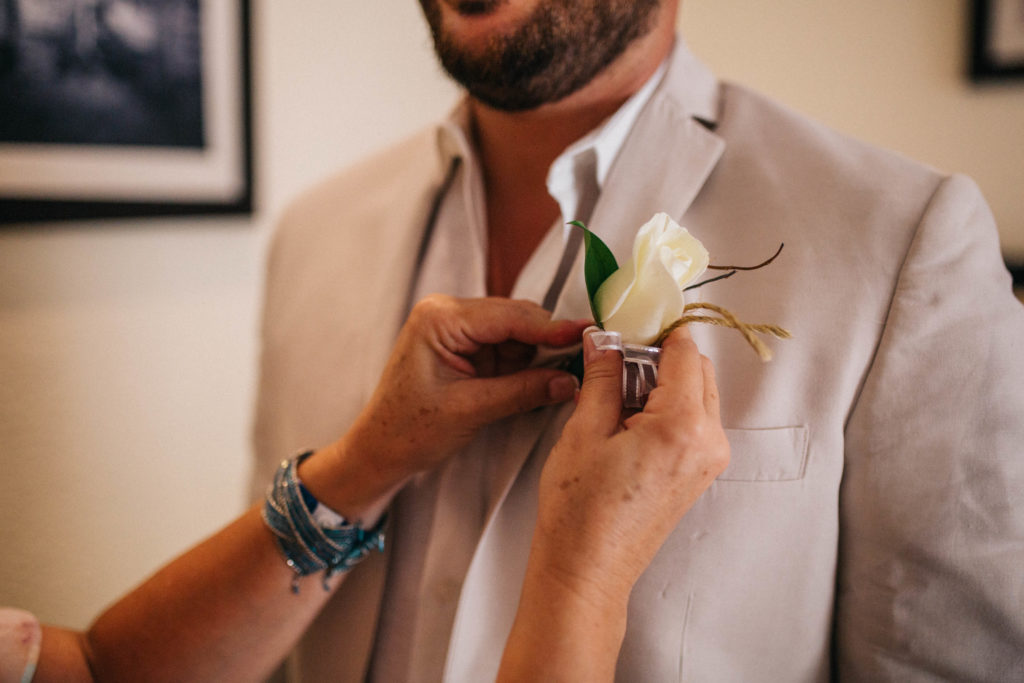 After we've been dating for a while, I had an offer from my dream job in another country. He supported my decision of following my dreams and taking the job. We started a long-distance relationship and after many visits, phone calls and FaceTime, we have stayed together for three years. We decided we wanted to be closer and spend more time together as our love grew stronger and deeper. I was able to find a job in my country and move back. From this moment on, there was no doubt we wanted to spend the rest of our lives together.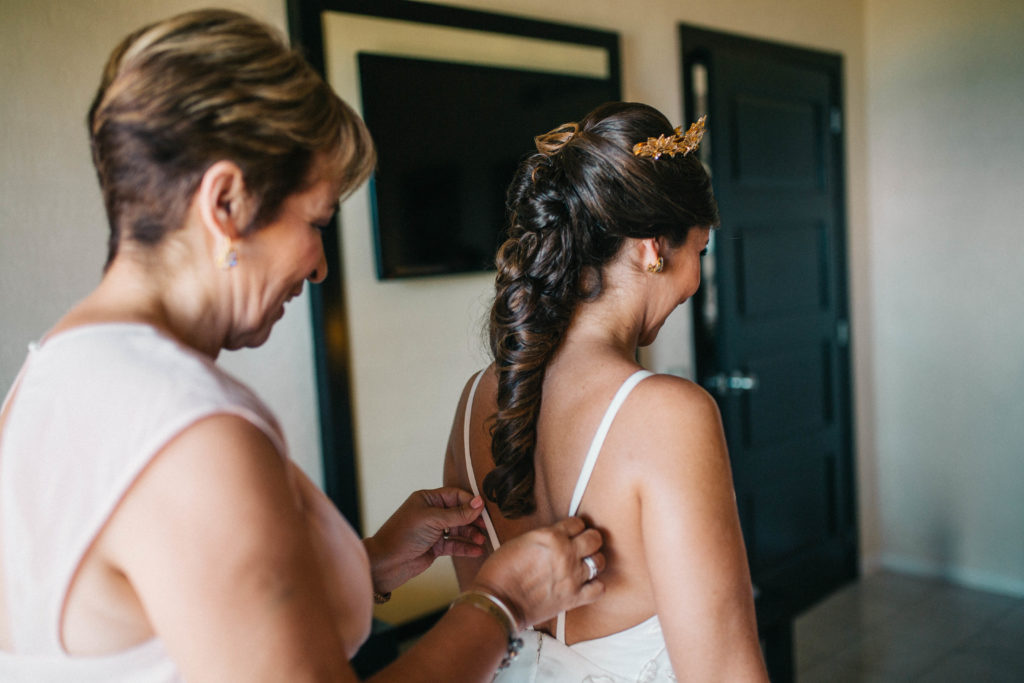 The destination wedding decision: something you've always wanted or came to love?
Since I was a little girl, I dreamed that my wedding would have multiple days of celebration. I wanted a whole weekend full of wedding activities so my future husband and I could spend more time with the people that we love. It turned out that we both wanted the same thing and that's when we knew a destination wedding would be the best option for us!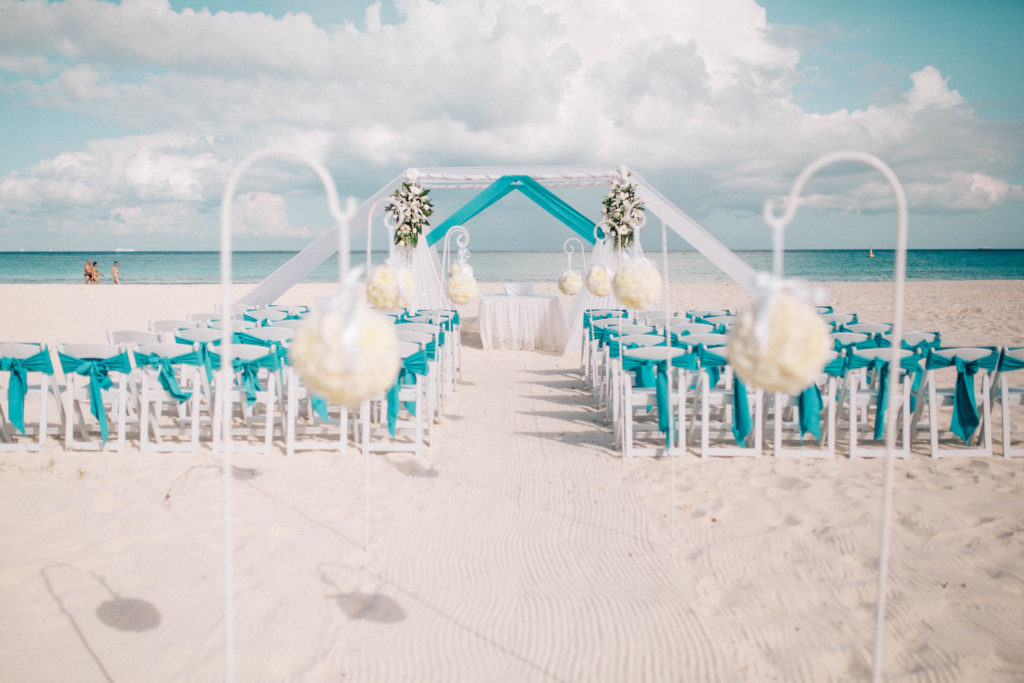 What made you choose your resort/destination?
We knew we wanted to have our destination wedding in Mexico. For us it was very important to find a wedding package that would let us celebrate both ceremony and the reception on the beach and that included the wedding planner on site, the reception and ceremony decorations, food, entertainment, etc. We also wanted a hotel that was affordable to our guests. Our Certified Destination Wedding Specialist came to us with a lot of options but Sandos Playacar Beach Resort was the hotel that had everything that we wanted and more.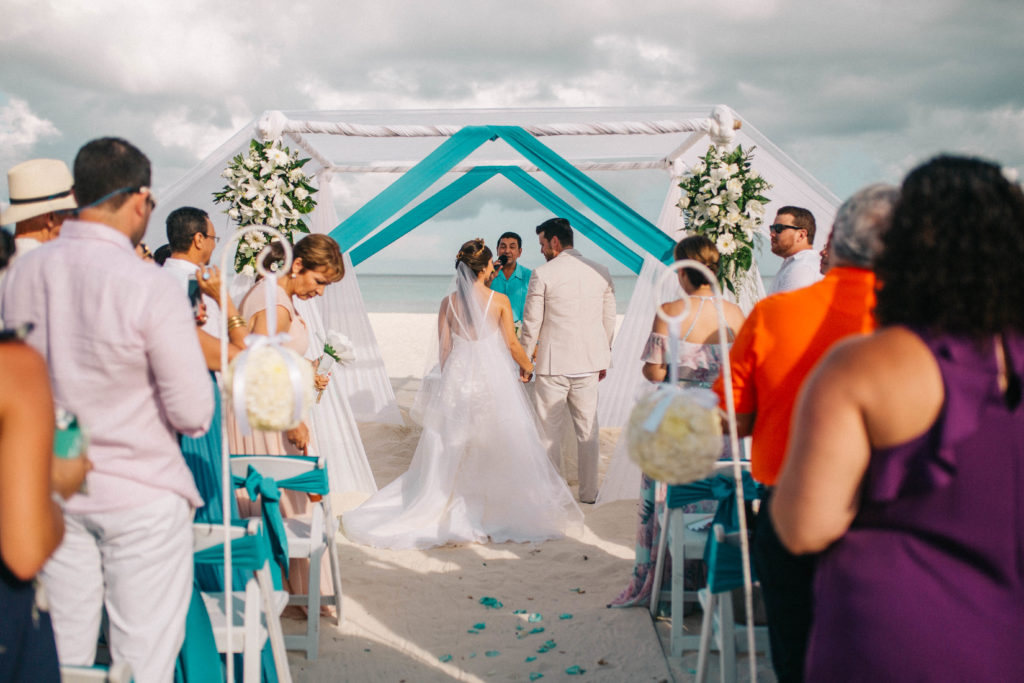 How did you personalize your wedding and ceremony?
When we first talked to the wedding planner, she offered us package full of options from flowers to wedding colors. Also, they gave us the option to bring decorations from home to use anyway we wanted and gave us contact from an outside vendor that had more variety on personalized decorations for weddings. We selected the basic options that the hotel offered us for flowers, colors, bridal bouquet and boutonnieres, and we brought in our luggage welcome bags for our guests and few decorations for the cake and bride and groom tables. We also contacted an outside vendor for some personalized wedding giveaways!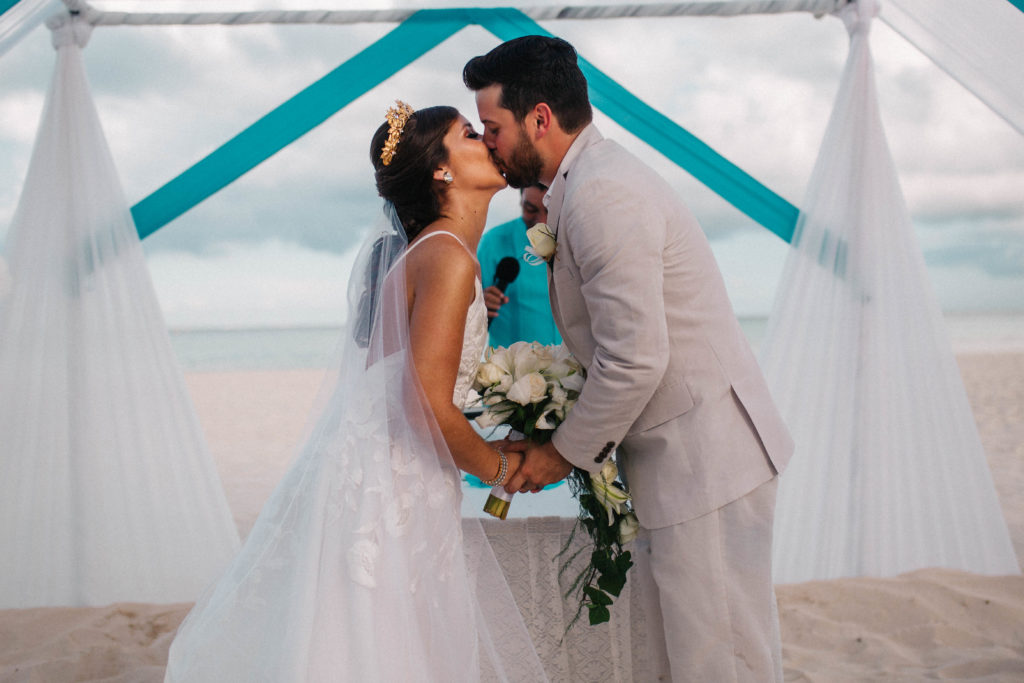 The funniest or most unusual moment was when…
We both started with the same sentence when we were exchanging our own vows.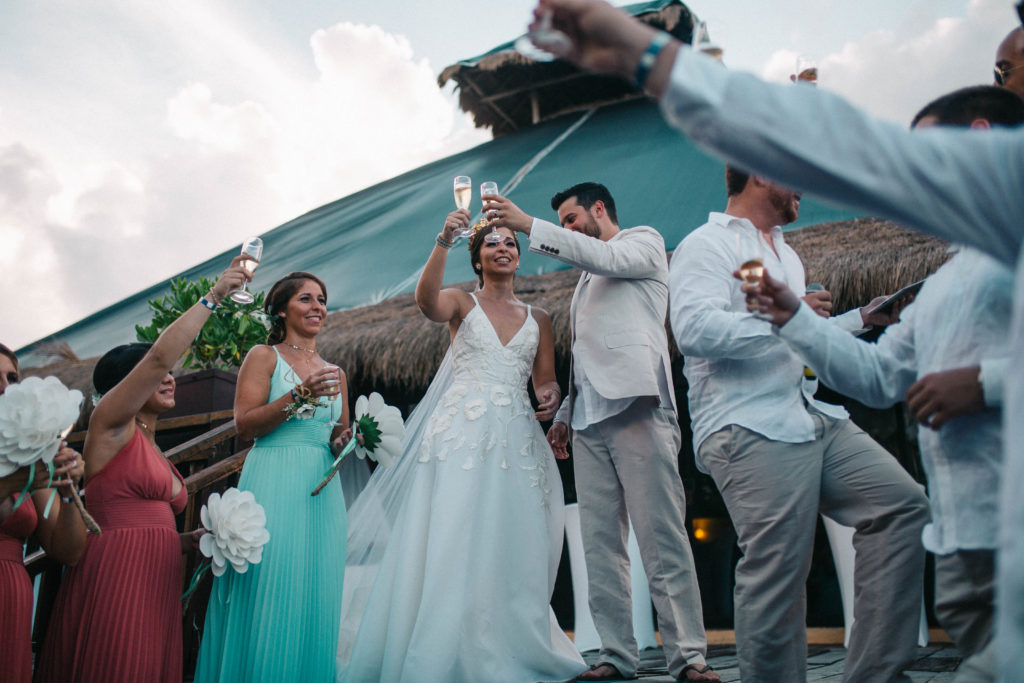 The most memorable moment was when…
We had our first dance. We decided to do a surprise performance for our guests, which was a mix tape with the songs:
Unchanged Melody by Righteous Brothers
Bet You Can't Do It Like Me Challenge by Dlow
Tus Besos by Juan Luis Guerra
Mi gente by J Balvin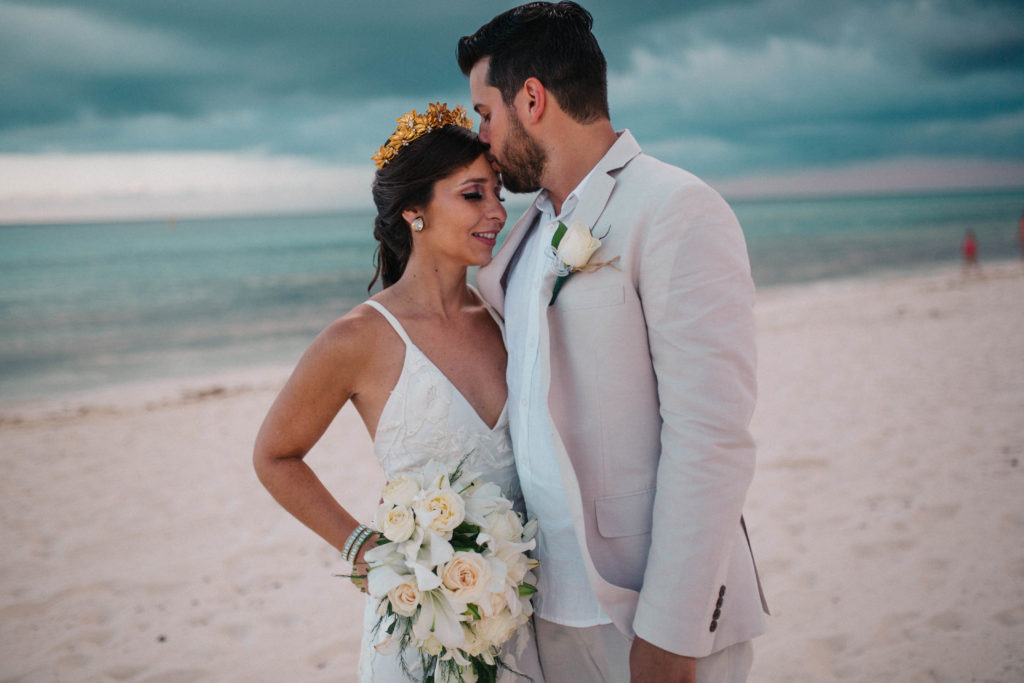 Three words that sum up your destination wedding in Mexico:
Exciting, Spectacular, Amazing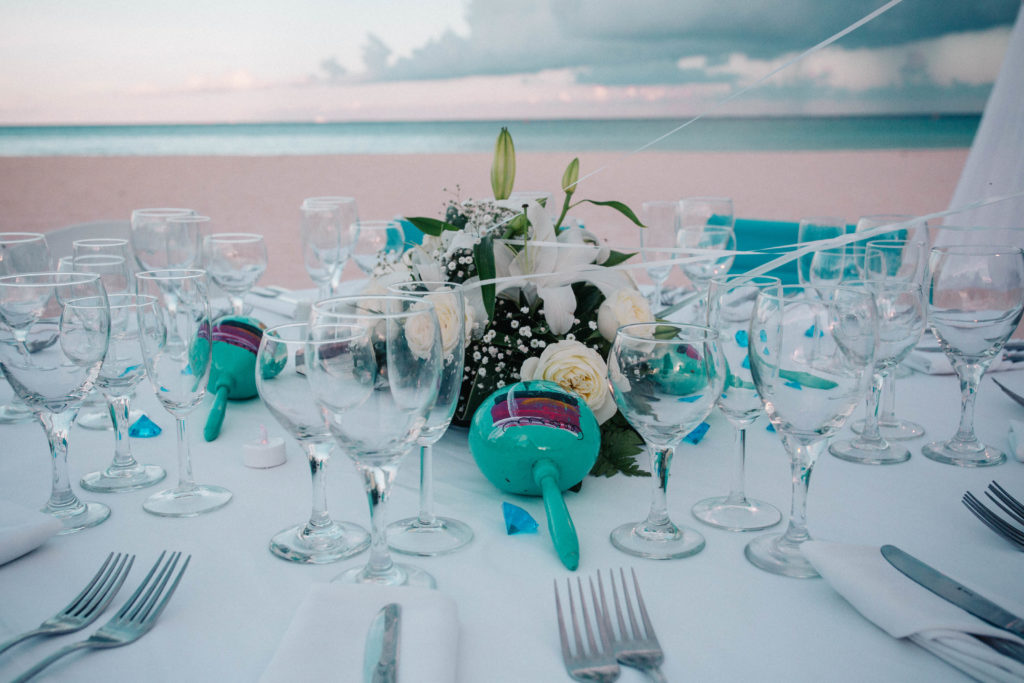 Besides the wedding itself, what was your favorite part of your trip? Did you do any activities with your guests?
The favorite part of our trip, besides the wedding itself, was being able to spend time with our families and friends before the wedding. It was fun to have everybody in one place and being able hang out at the beach, at the pool, at the club, and meet for breakfast or dinner. We got there a week before the wedding thinking that we would need those extra days to do wedding preparations, but everything was taken care of! We were able to relax in the hotel and visit some Mayan ruins and cenotes before the wedding.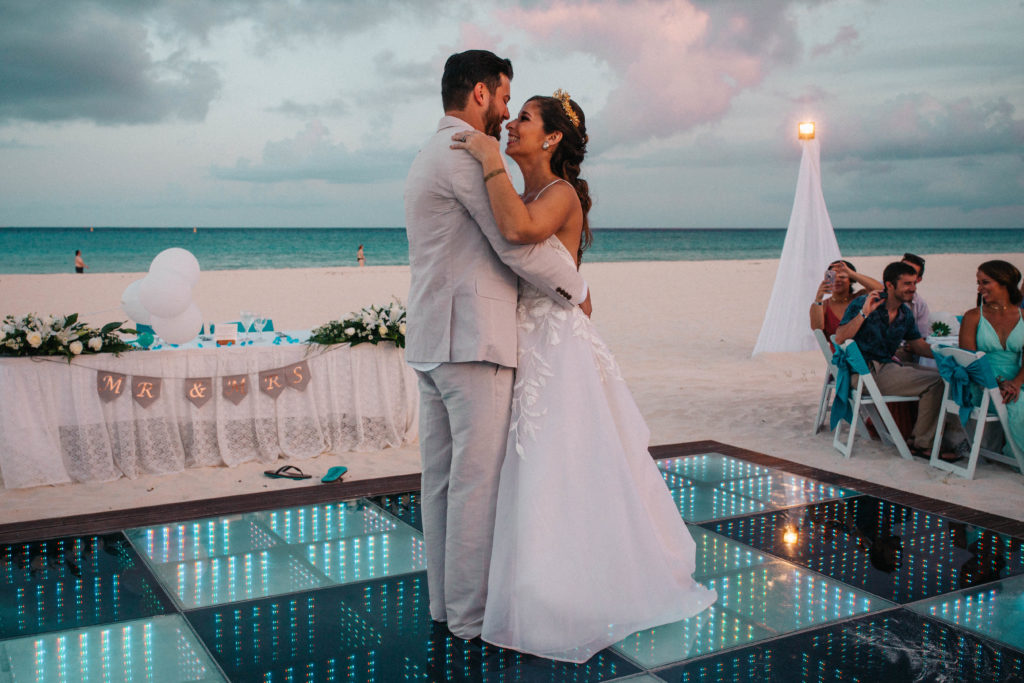 If you could travel anywhere for your one-year anniversary, it would be:
The Maldives!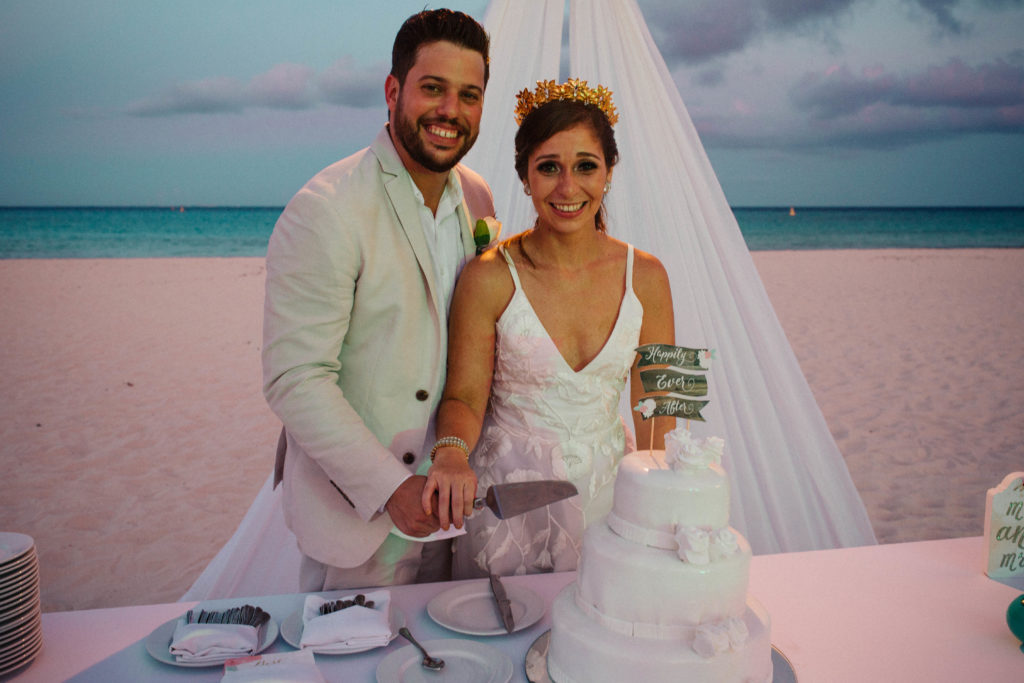 Your biggest piece of advice to couples planning a destination wedding would be:
Take time to do your research. Don't stress, your wedding planner has everything under control. Remember that they are used to do events like these during the whole year, so they are capable to make your dream wedding come true. Make sure to send examples of your desired wedding hairstyles and makeup to the salon prior to your arrival. This will give them time to practice and prepare themselves to fulfill your expectations.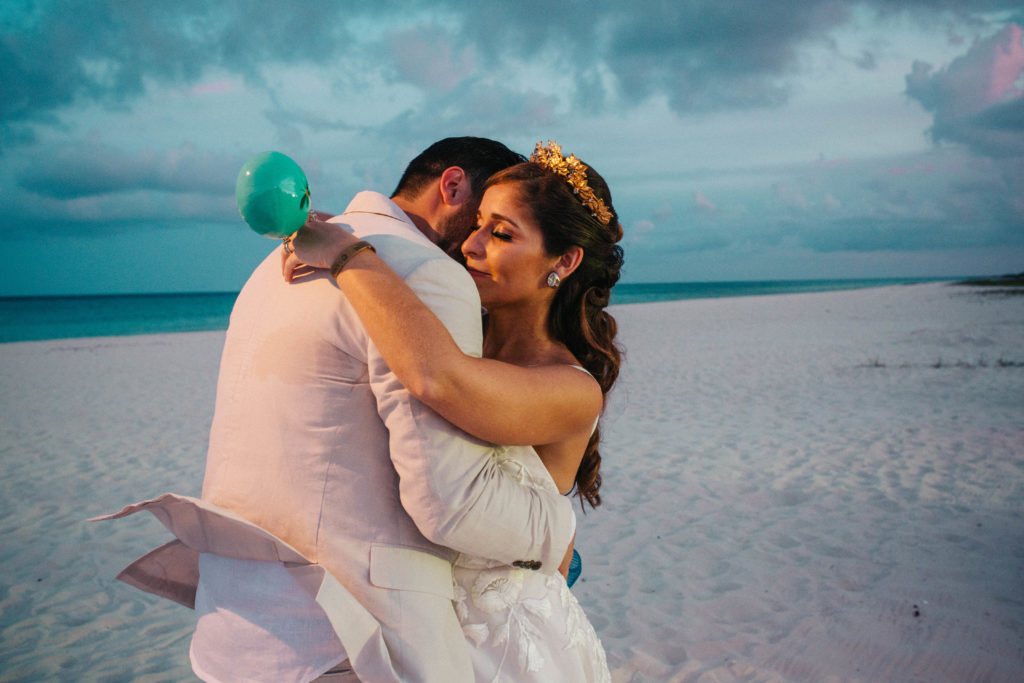 Caroll & Juan's destination wedding in Mexico was a dream come true! Want more destination wedding inspiration? Check out our website & Pinterest for more!