Couple: Heather & Brian
Resort Name & Destination: Hard Rock Hotel & Casino Punta Cana in Punta Cana, Dominican Republic
Photography: Katya Nova Photography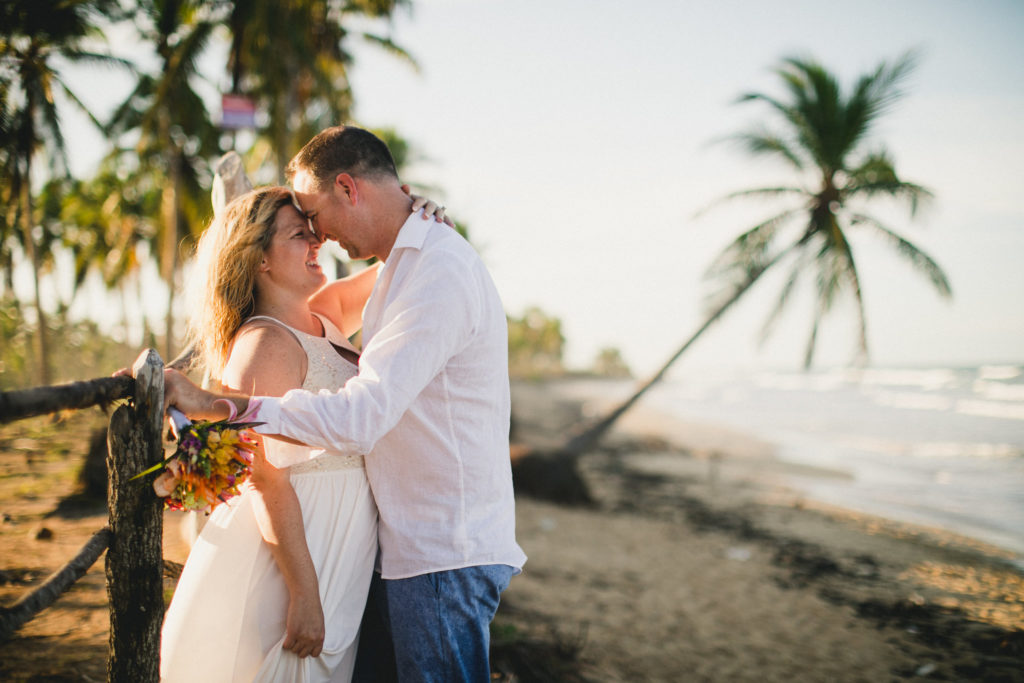 The story of how you met/fell in love:
We met at a New Year's Eve party through a mutual friend. The funny thing is that the party was held at a brand new venue and a lot of people complained. The venue held a second "make up party" for all the complainers, and that was the night that we really connected! We got to know each other through our love for business (we're both entrepreneurs – I am a professional photographer & Brian owns a digital marketing company) and our conversations eventually led to a deeper relationship. Now that we are together, it is so hard to imagine life without each other. 🙂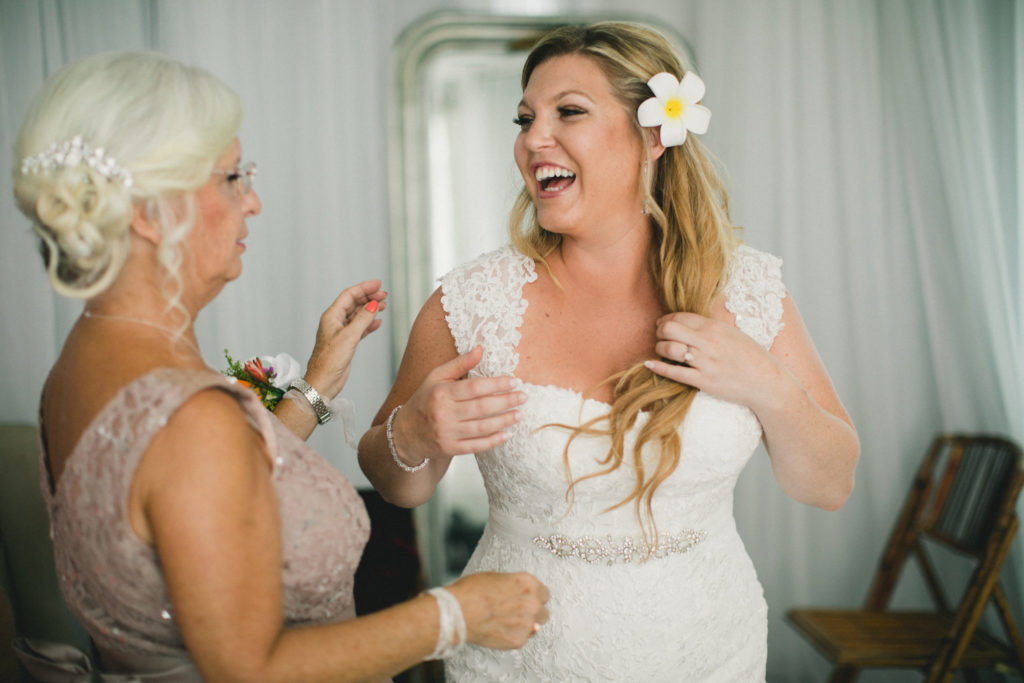 The destination wedding decision: something you've always wanted or came to love?
I (Heather) always wanted a destination wedding! It didn't take too much convincing and once our families and close friends were on board, a destination wedding in Punta Cana was a no brainer.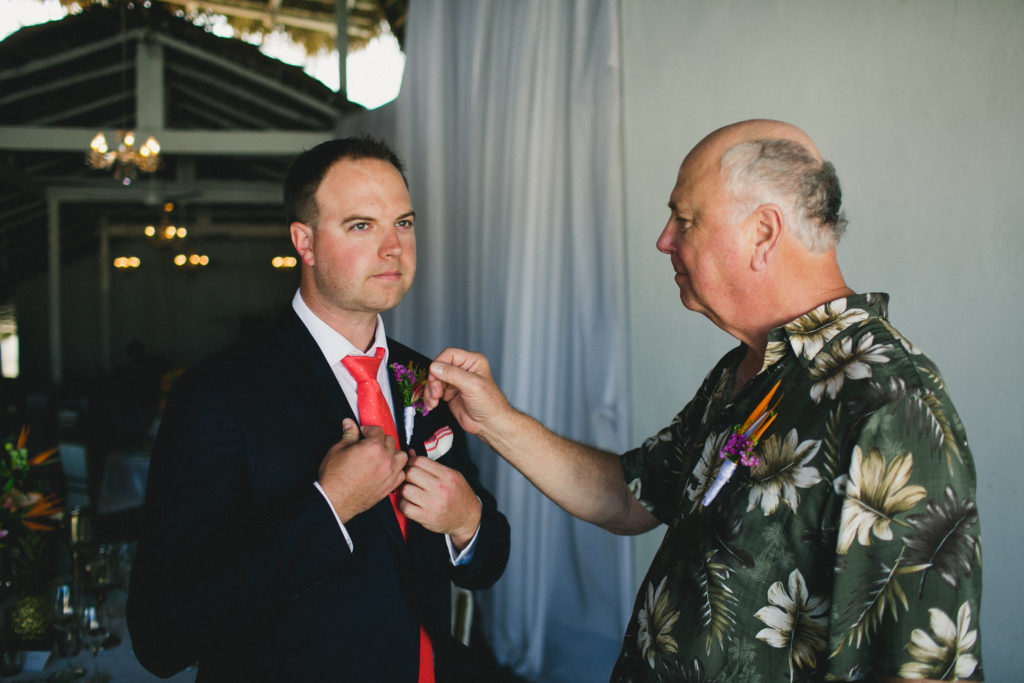 What made you choose your resort/destination?
We traveled to Punta Cana for 10 days in 2013 and fell in love with the people there and the beautiful scenery. We knew this was where we wanted to say our "I Do's".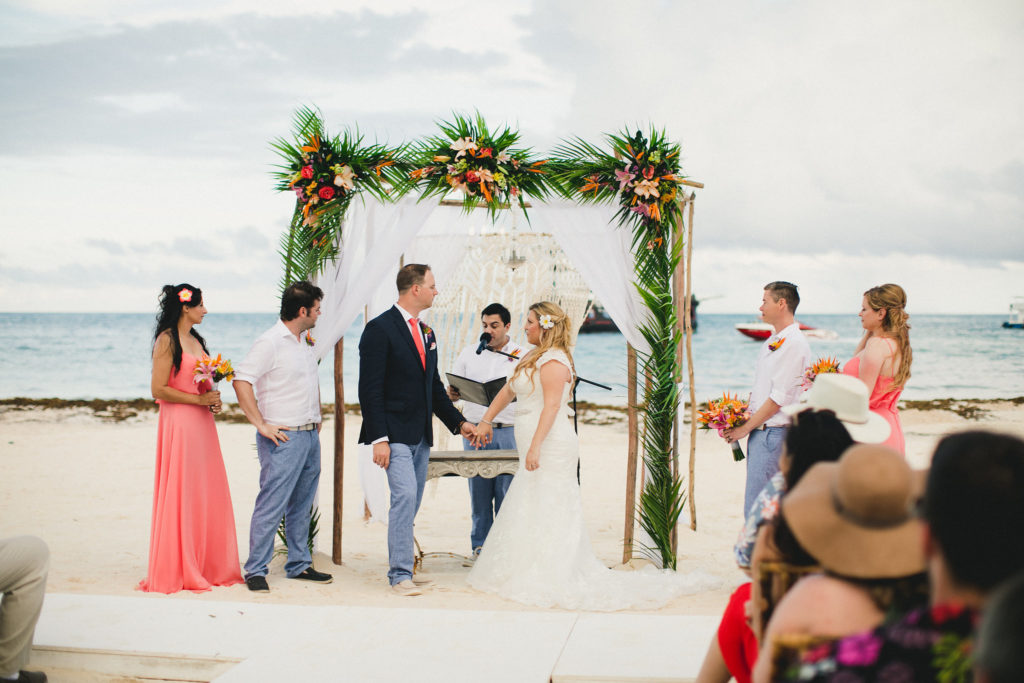 How did you personalize your wedding and ceremony?
As a wedding photographer, it was extremely important for us to do something entirely different for ourselves (different than burlap and blush pink). I think that the entire day was personalized… We asked one of Brian's childhood friends to officiate and we wrote our own vows. We had tropical featured drinks, bright tropical flowers, Barefoot sandals (made by our friend Beth), and an awesome crazy hour with dancers and a stilt walker! We focused a lot on making sure our day was unique and special!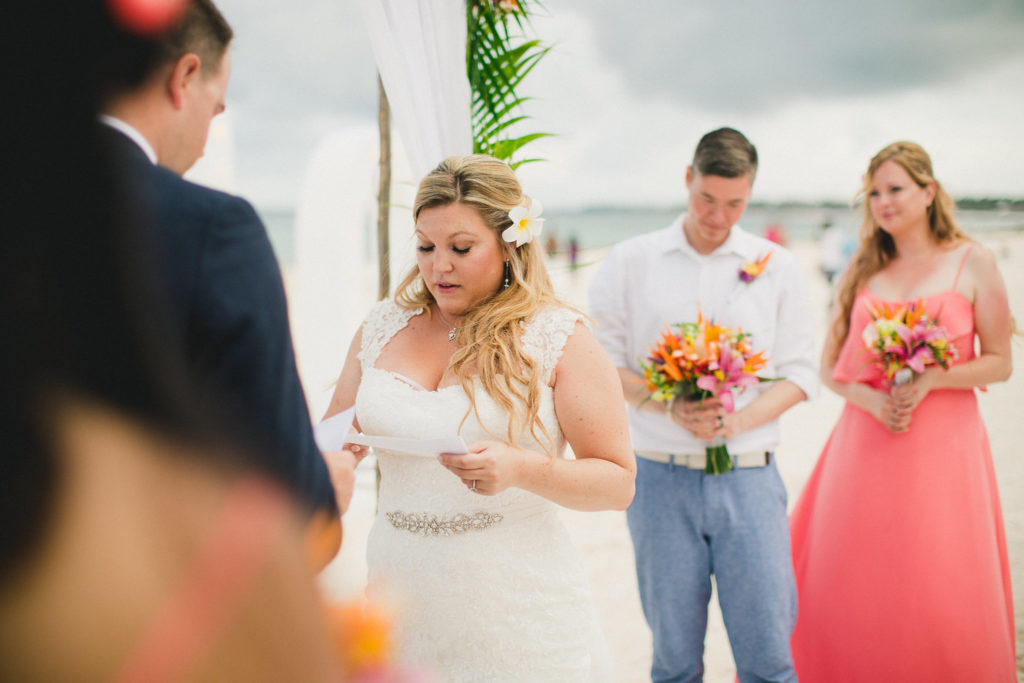 The funniest or most unusual moment was when…
It started to rain during the reception and instead of running for cover we all continued to dance on the beach in the rain!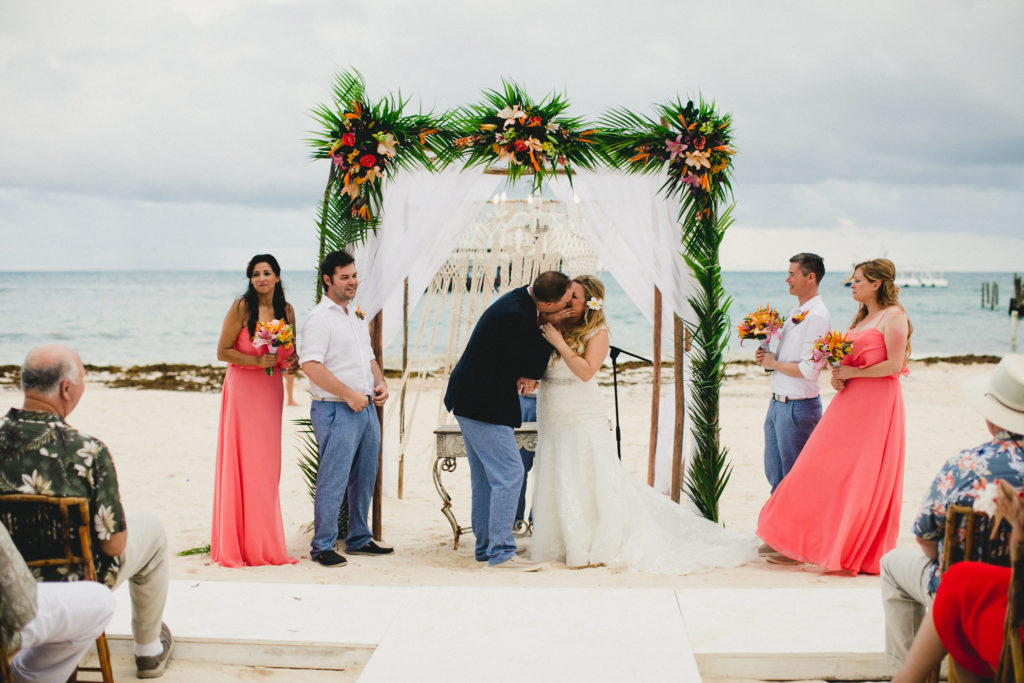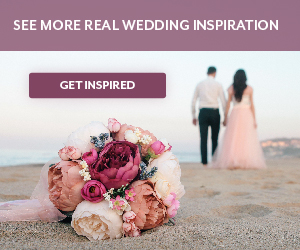 RELATED: Weddings at Hard Rock Hotel & Casino Punta Cana
The most memorable moment was when…
See above 🙂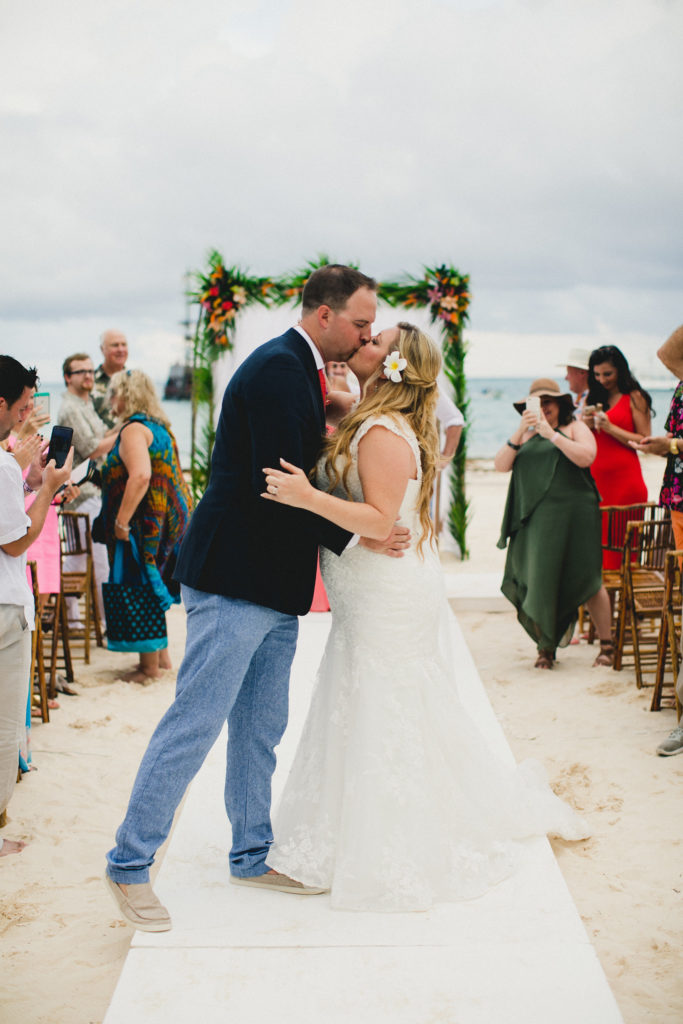 Three words that sum up your destination wedding in Punta Cana:
Fun. Personal. Tropical.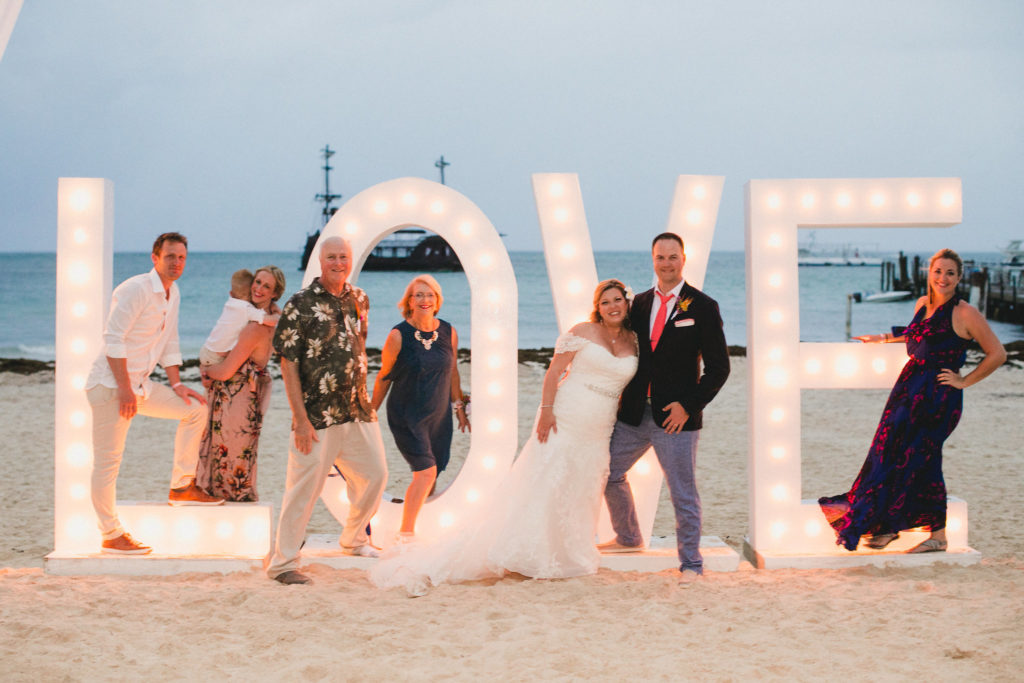 Besides the wedding itself, what was your favorite part of your trip? Did you do any activities with your guests?
We had a total blast on our booze cruise! We also had a welcome party and an after party which was so much fun.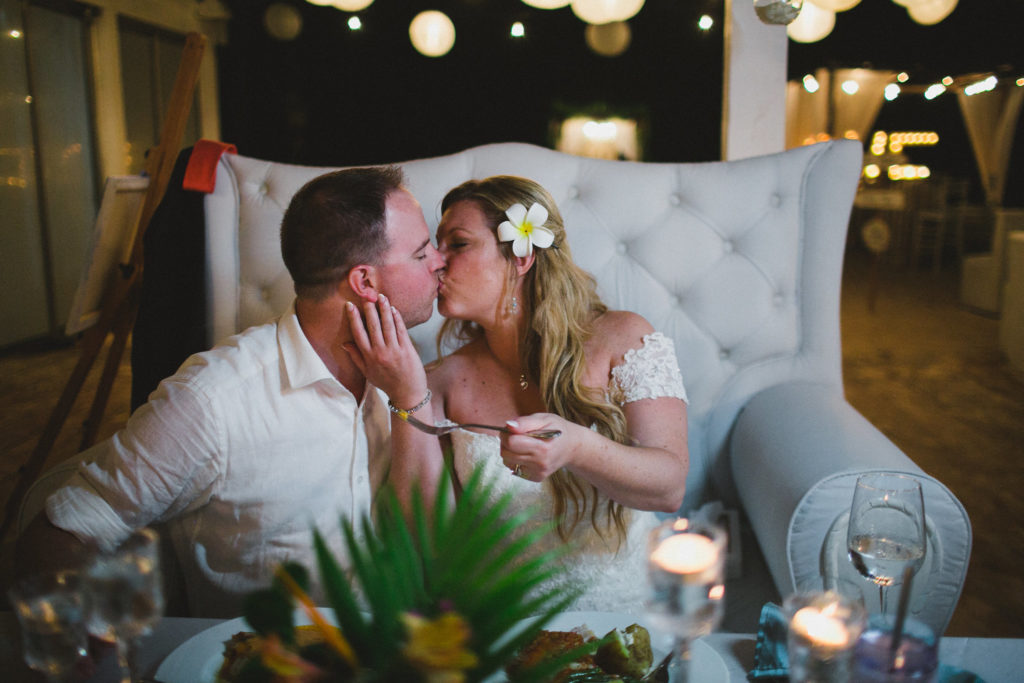 If you could travel anywhere for your one-year anniversary, it would be:
Heather wants to go to Southeast Asia or Galapagos. Brian wants to go to New Zealand.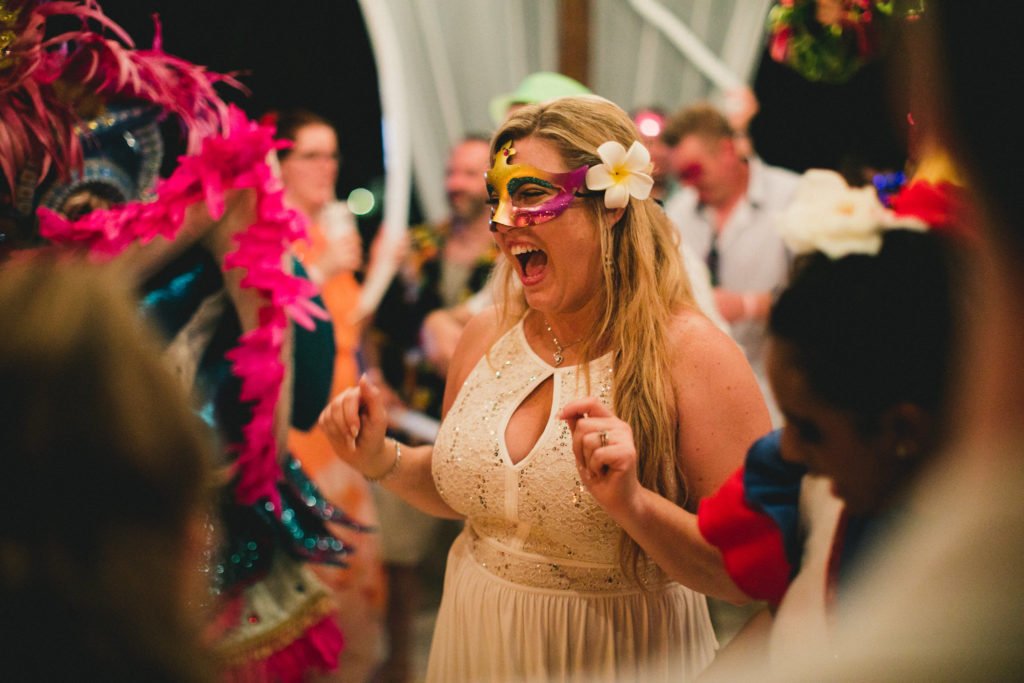 Your biggest piece of advice to couples planning a destination wedding would be:
DO IT! Talk to your parents and siblings in advance to get the green light then GO! It was by far the most amazing experience for everyone who came. We all grew so much closer after spending a week together and made so many memories. I can't imagine a wedding that was only one day after spending a whole week with the people we love.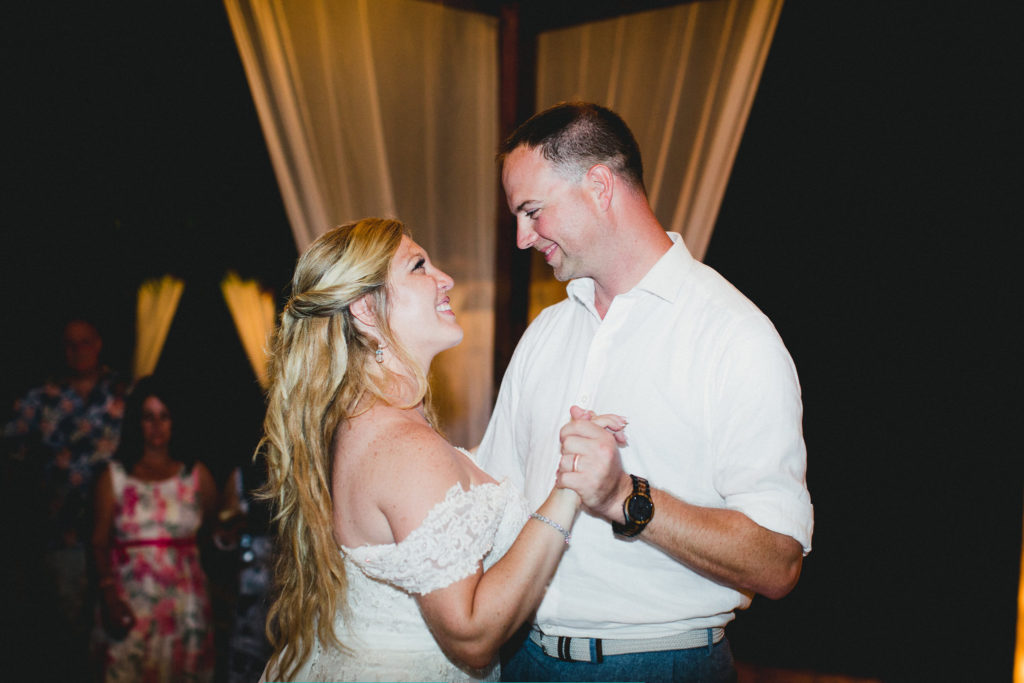 Scroll down to see more Punta Cana destination wedding inspiration!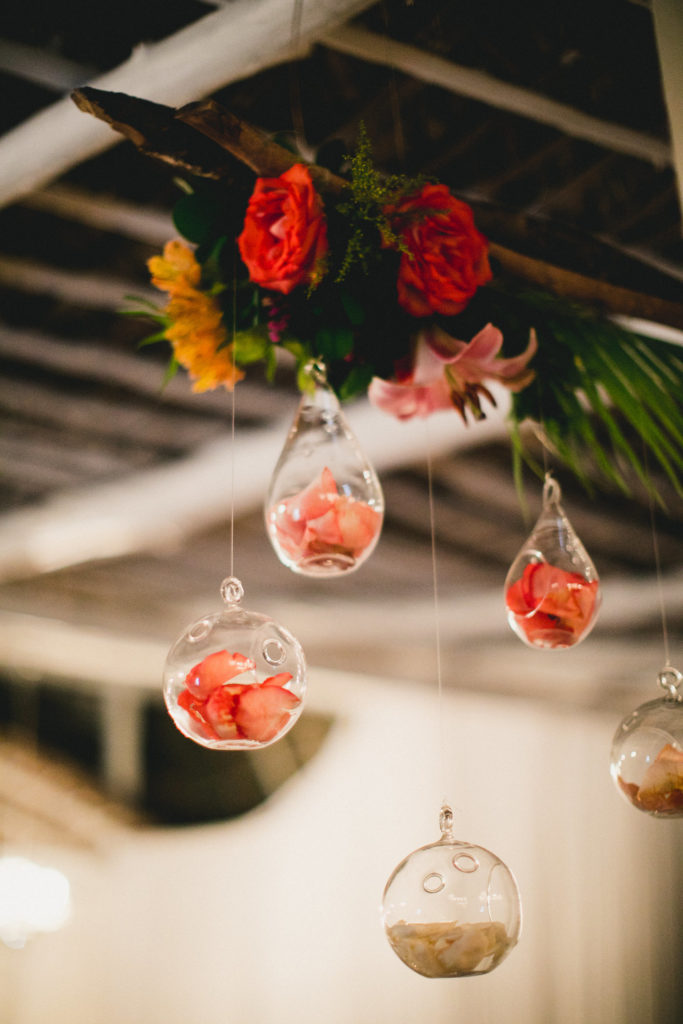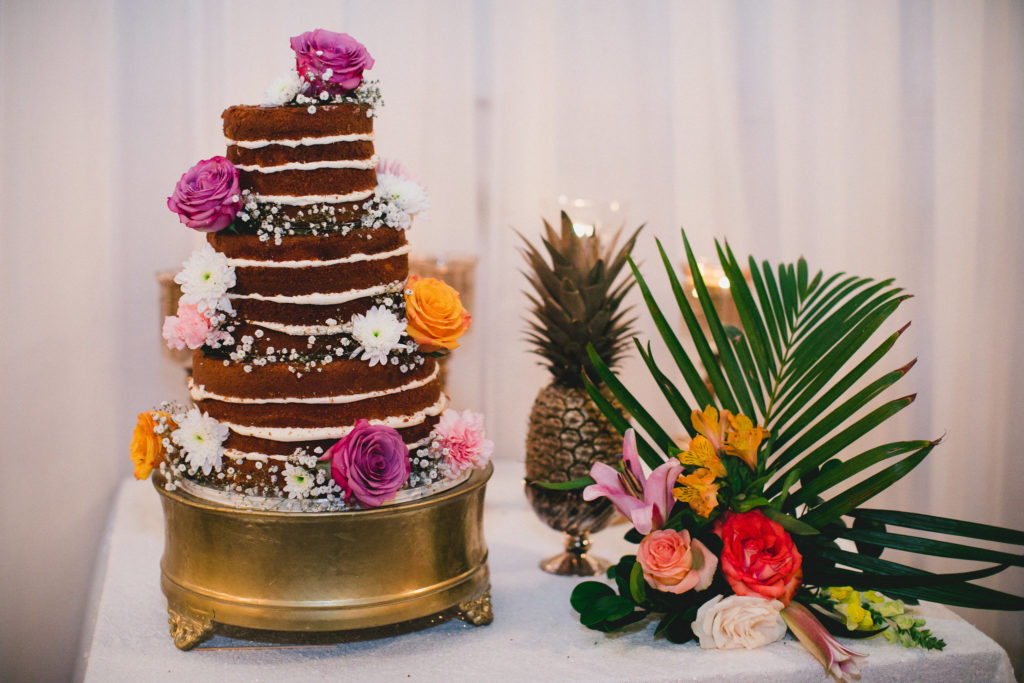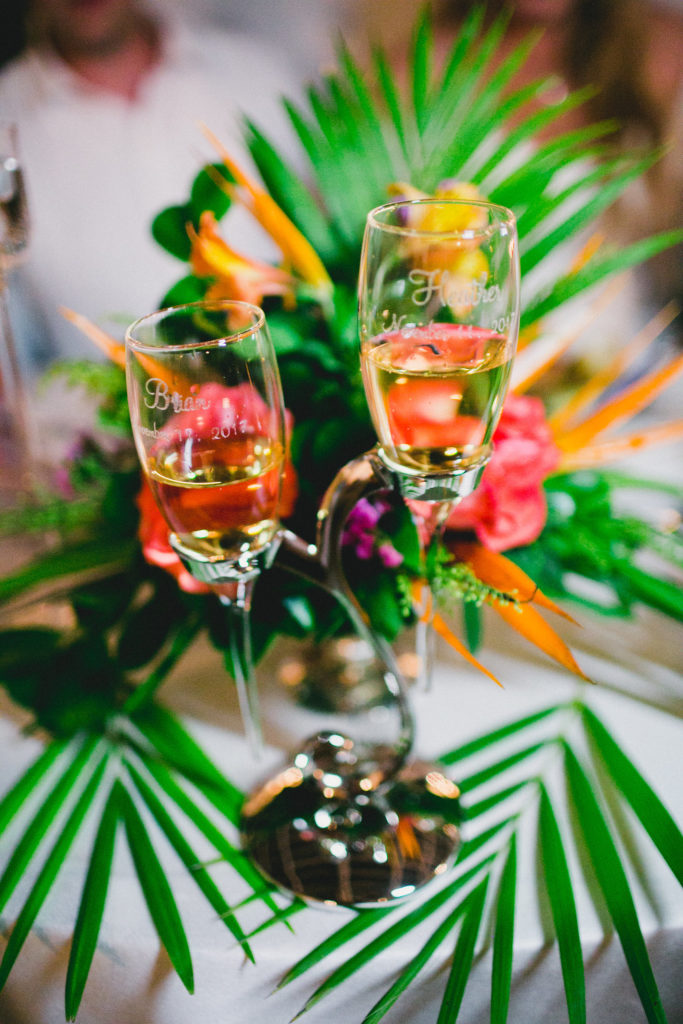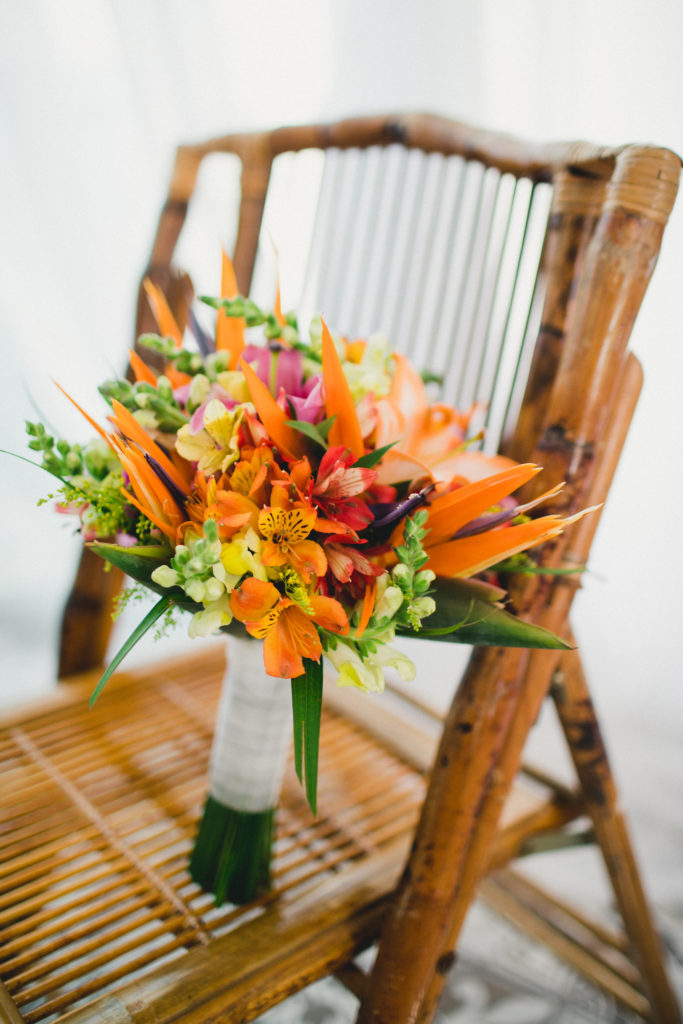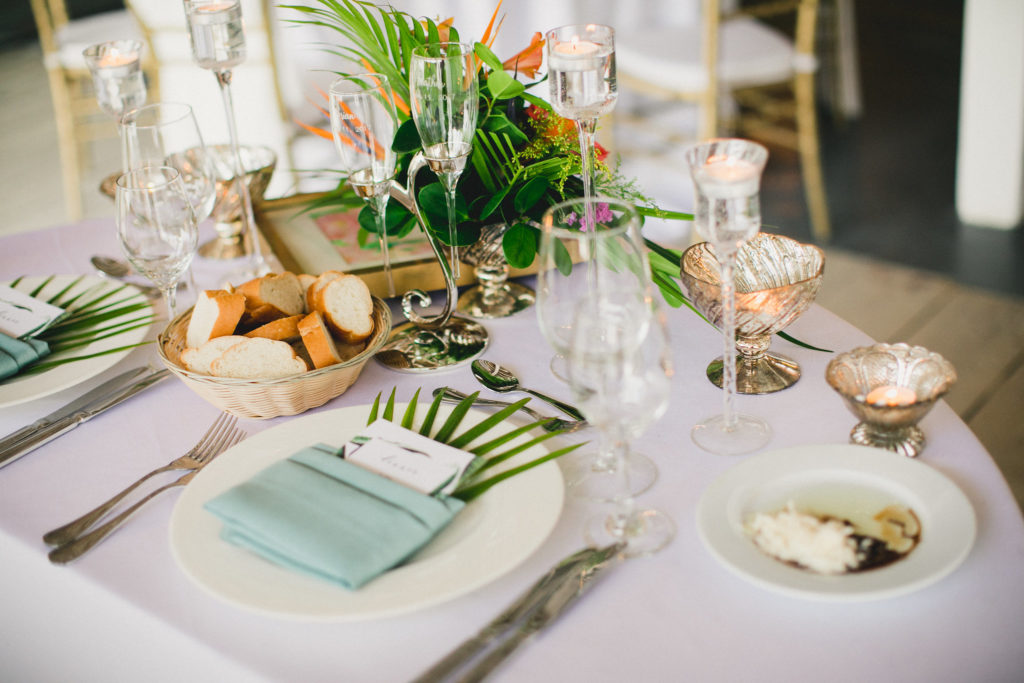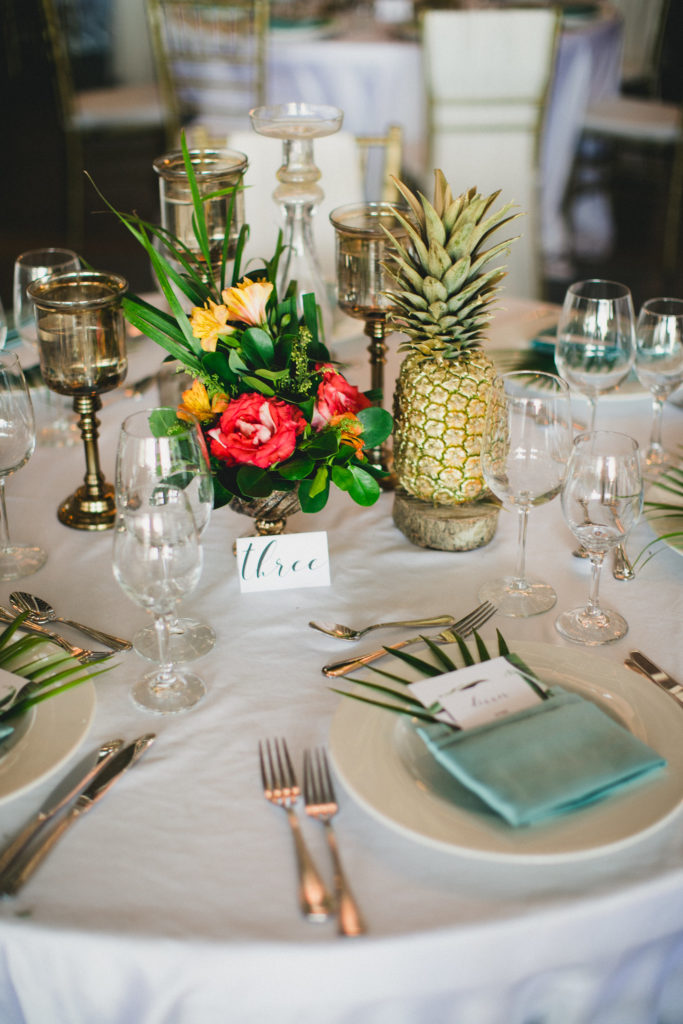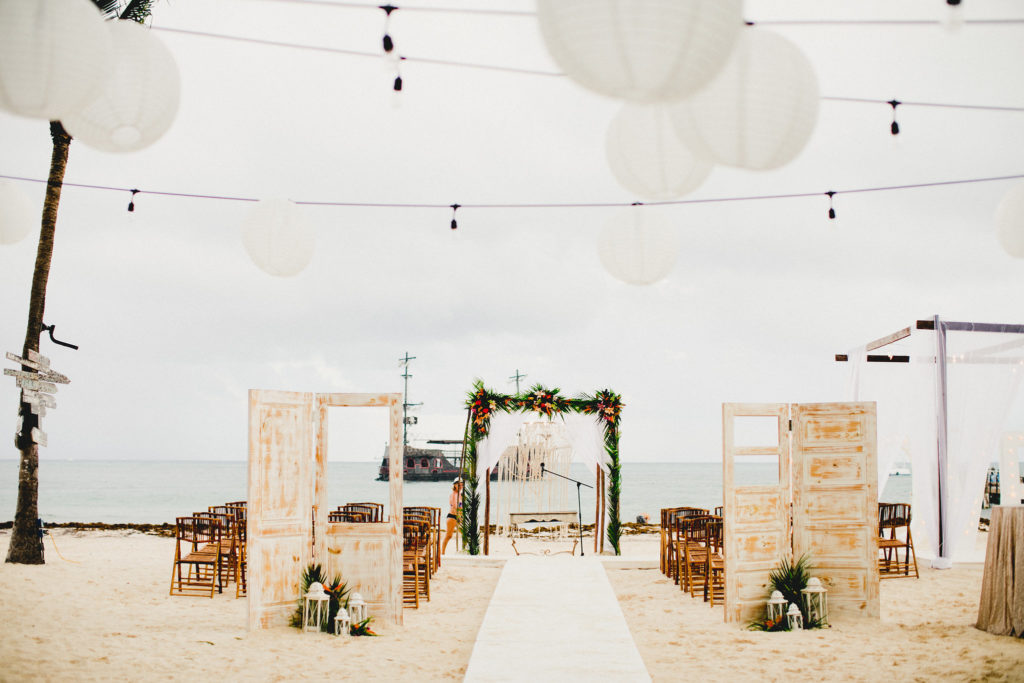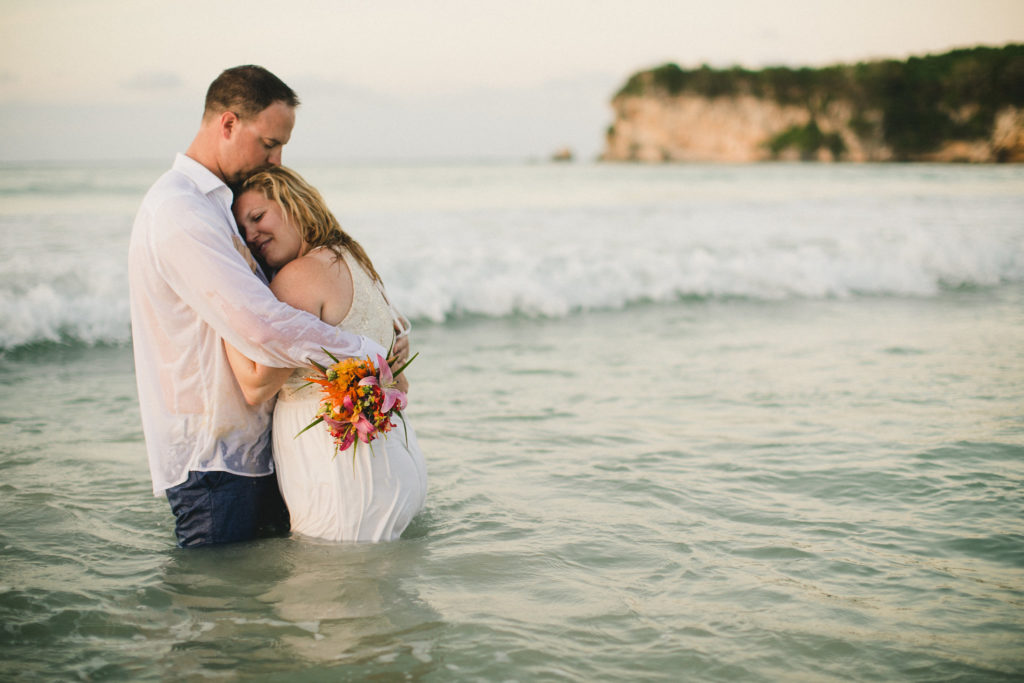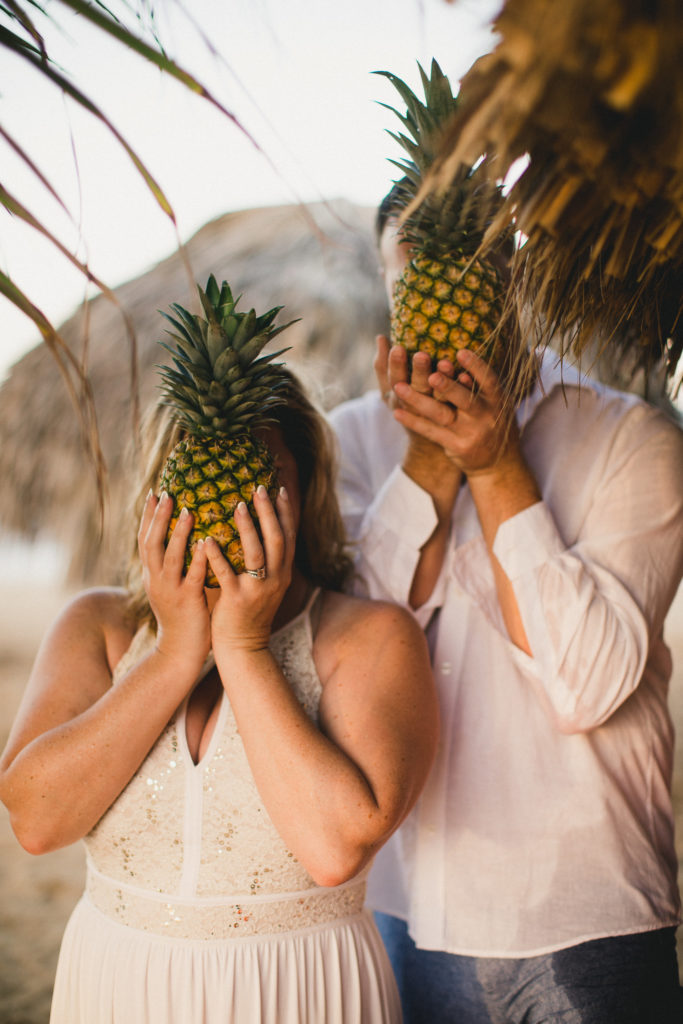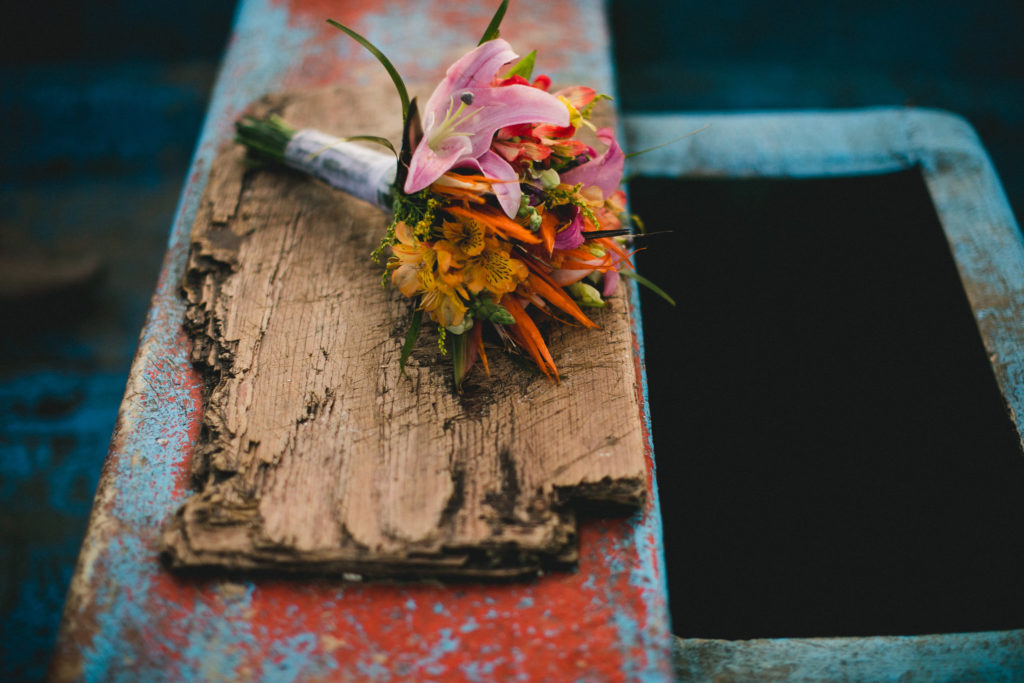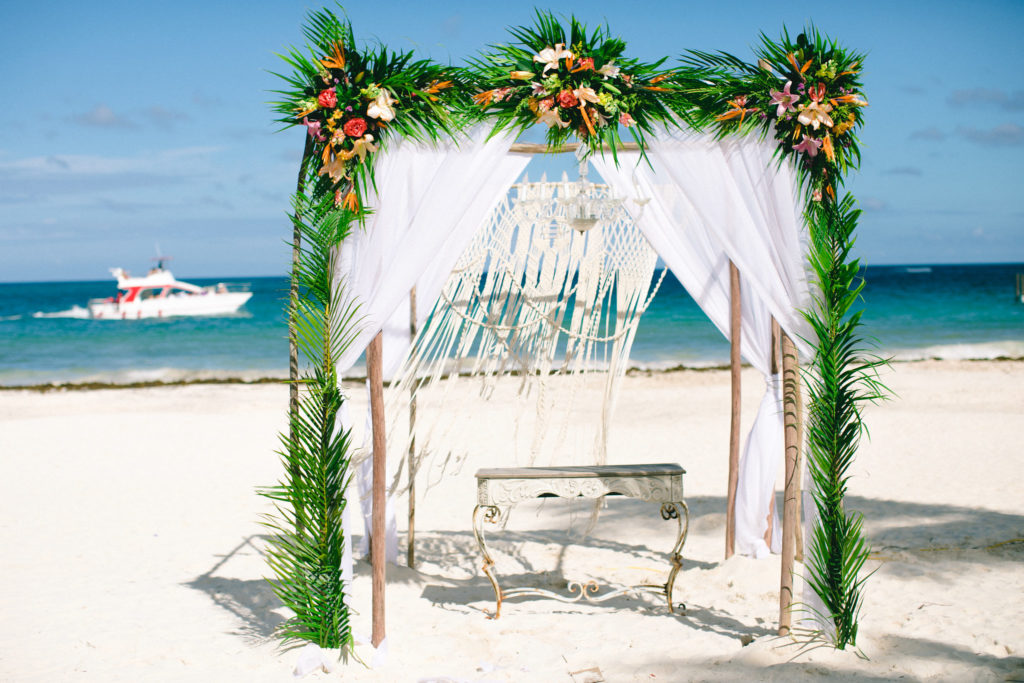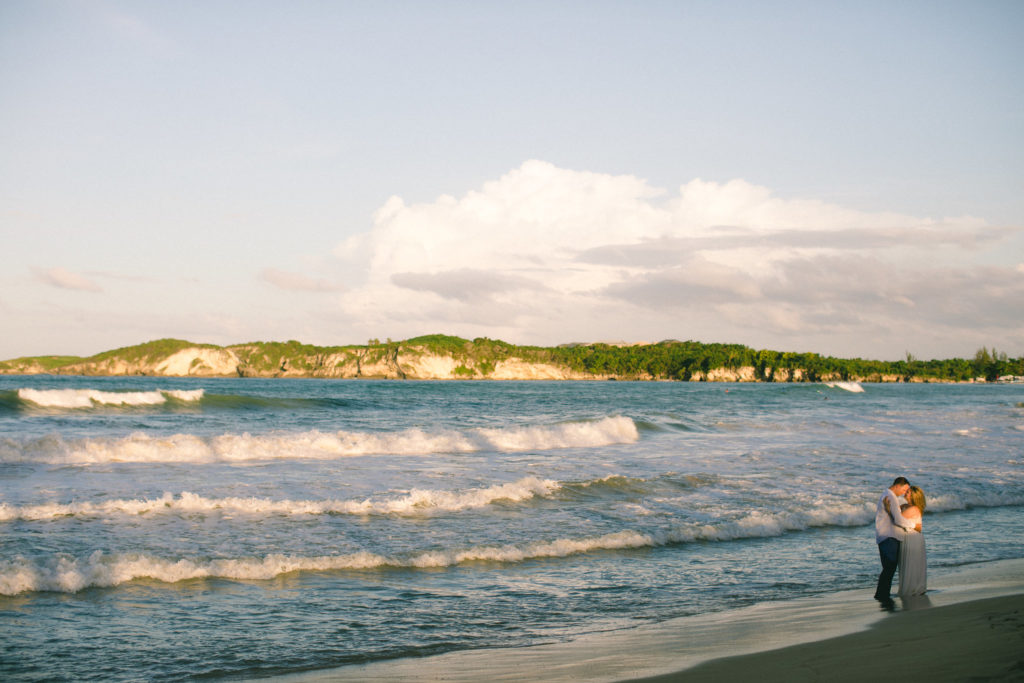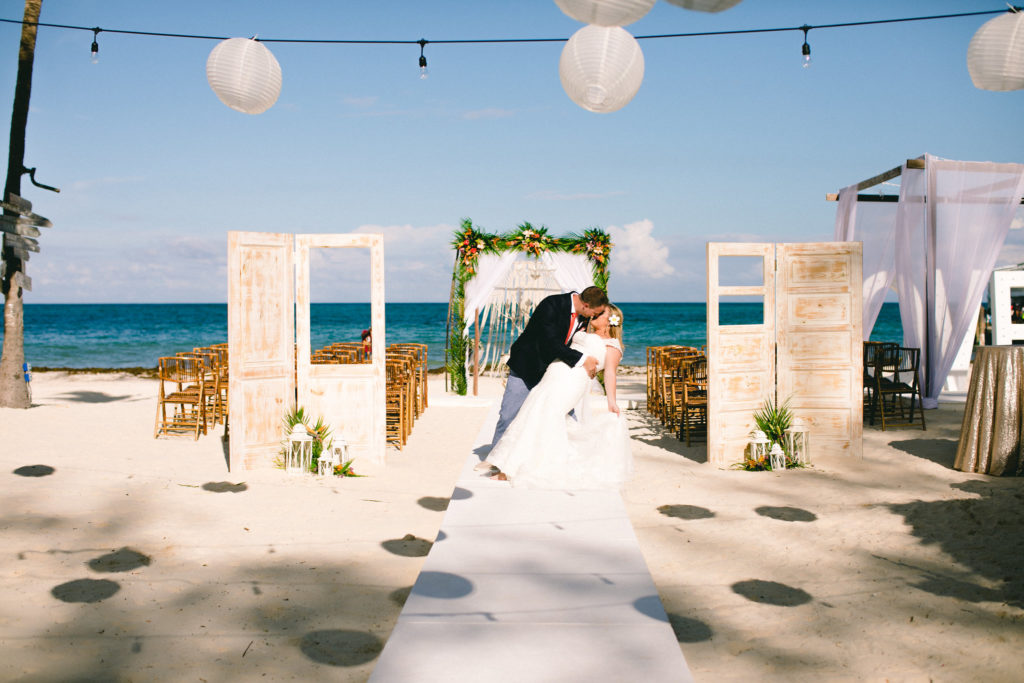 Craving to see more Punta Cana wedding ideas? Head to our online gallery or Pinterest page!