Hard Rock Hotel & Casino Punta Cana
Photography By: Milan from Huellas Del Caribe Photography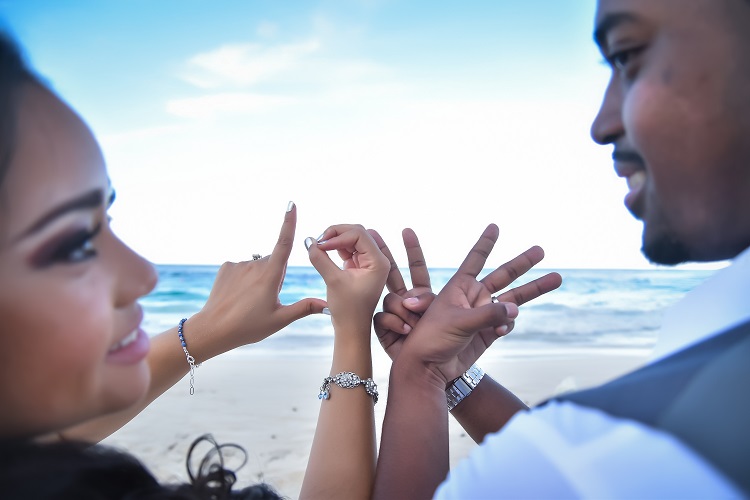 The (brief) story of how you met/fell in love: It's kind of cliche but I'll keep it brief. We met online through Facebook, before Facebook was open to people outside of college and before catfishing was big. He was a member of Phi Beta Sigma Fraternity, Inc. and at that time I was a Sigma Dove. He had just crossed at his college and I saw him on a picture from a mutual friend of ours. My friend actually messaged him first and then when we realized he was who he said he was we started chatting. We decided to meet up at a probate show at my college. He came to the probate a month or so later and we hit it off immediately. We continued to keep in touch and started dating in December 2006. 10 years later, here we are!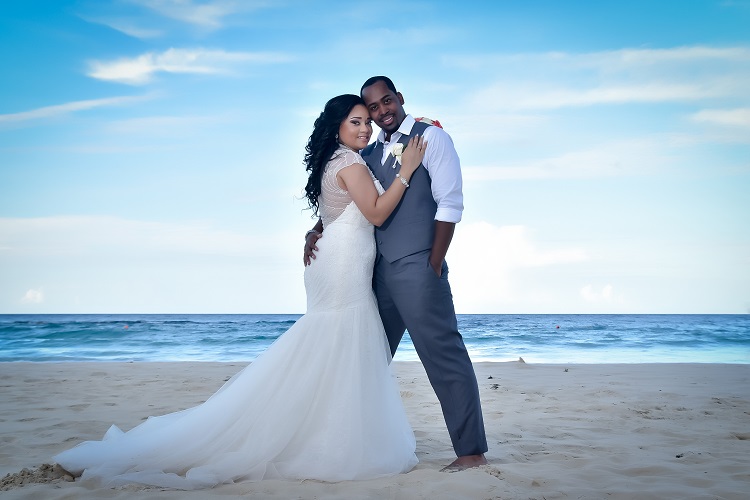 The destination wedding decision: something you've always wanted or came to love?
The destination wedding decision was what we wanted from the beginning. We were a little hesitant because we like to have a hands on experience and to be 100% involved. It was hard for us to just communicate through email and pictures and trust that it would be just the way we envisioned it. It surpassed our expectations and needless to say, everything was perfect. There was not one flaw on our wedding day. It was truly the best decision we could have made.

What made you choose your resort/destination?
We chose Hard Rock  in Punta Cana because it was an all inclusive hotel that offered the most for the price. We had heard so many great reviews about it and our Wedding Planner, Daniel Onley, sealed the deal when he informed us of the incentives that we would get for the amount of people that we invited. We were able to get free 2 hour events as well as complimentary upgrades and nights due to meeting our 75 night goal.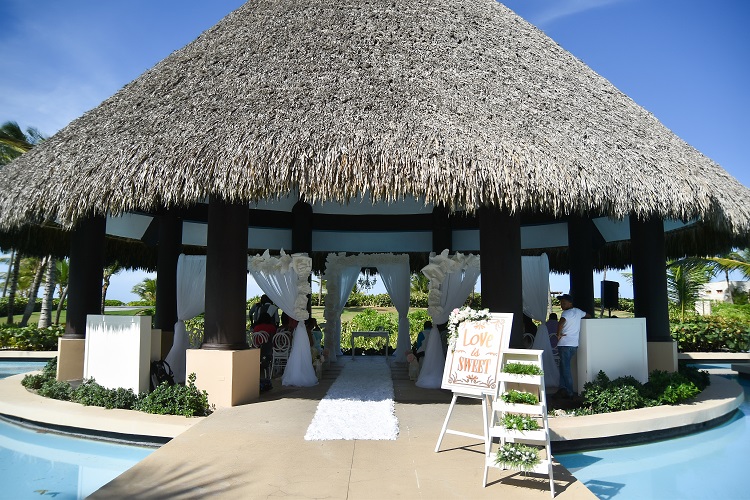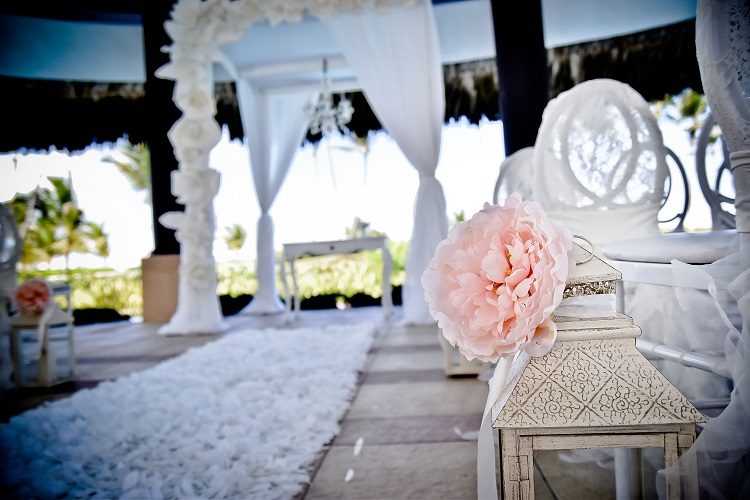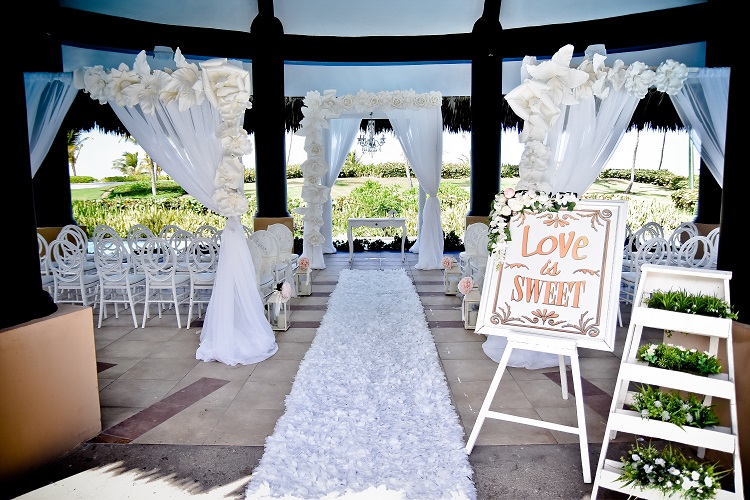 How did you personalize your wedding and ceremony?
We allowed the groomsmen to wear original tank tops designed by us during the getting ready moments and at the reception. The bridesmaids and bride had their own designed shirts as well. It was the Groom Squad and the Matrimony Homies! It was so neat seeing the guys dressed in tank tops and nice dress pants and the girls wearing their convertible dresses that they were able to design to their choosing. It gave it a classy but comfy look! We also incorporated songs that we all loved in our first dances. Ed Sheeran: Thinking out Loud was our first dance. Father/daughter dance was to "Isn't she Lovely" by Stevie Wonder. Mother/Son dance was to Lionel Richie's "All night long" which we chose because my mom (bride's) had the biggest crush on him. Sister/Brother dance was to Kris Kross "Jump" because that was her favorite song when she was little.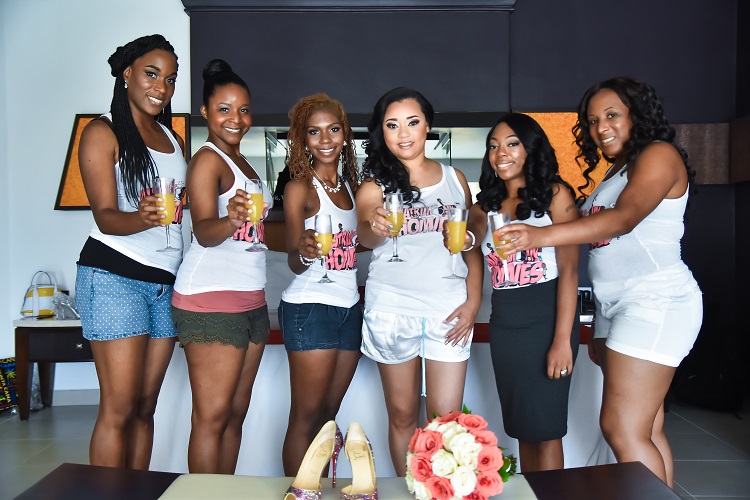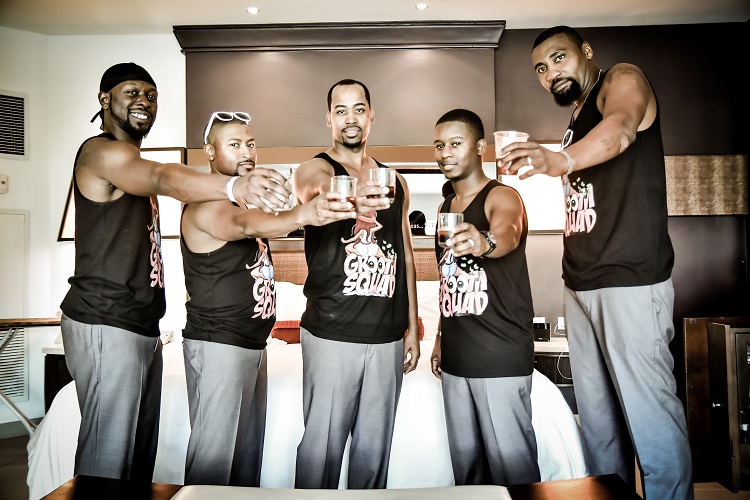 We also live streamed our wedding via Renny Travel's on Facebook and we live streamed the reception. This gave everyone that could not make to the wedding a front row seat to the festivities from beginning to end.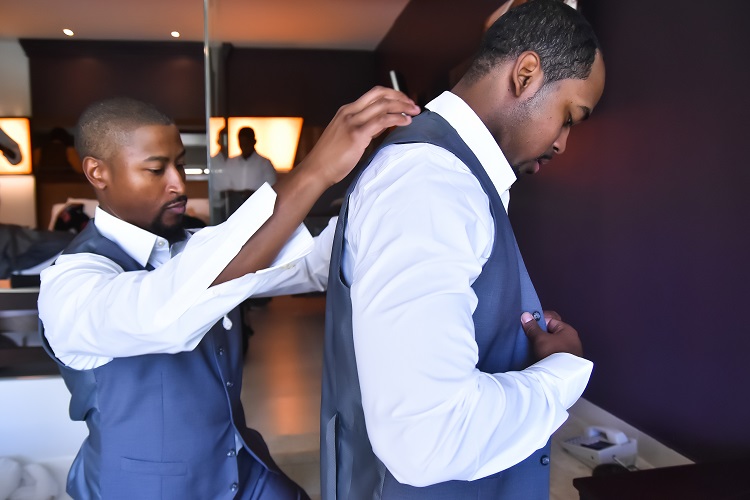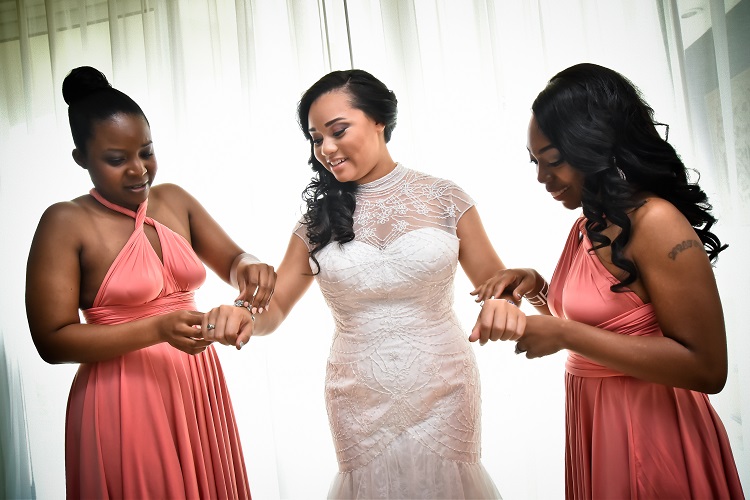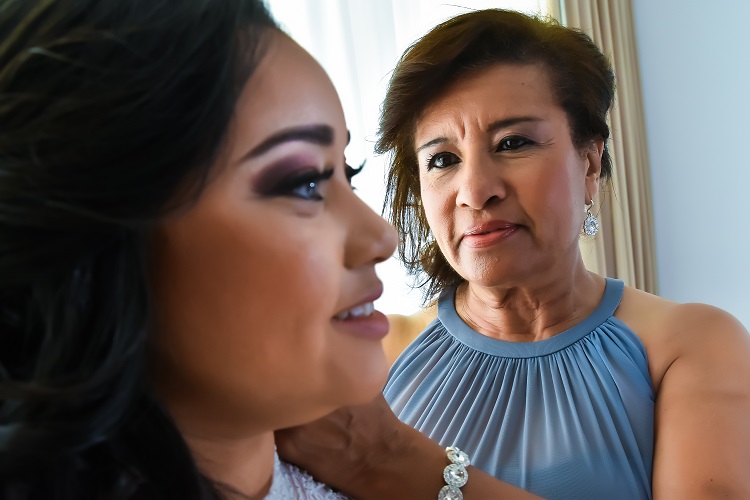 Three words that sum up your destination wedding experience are:
Fun, Untraditional, and Unforgettable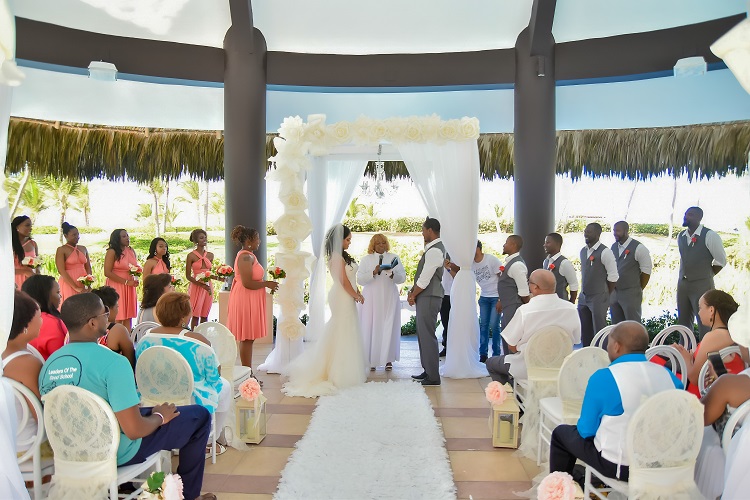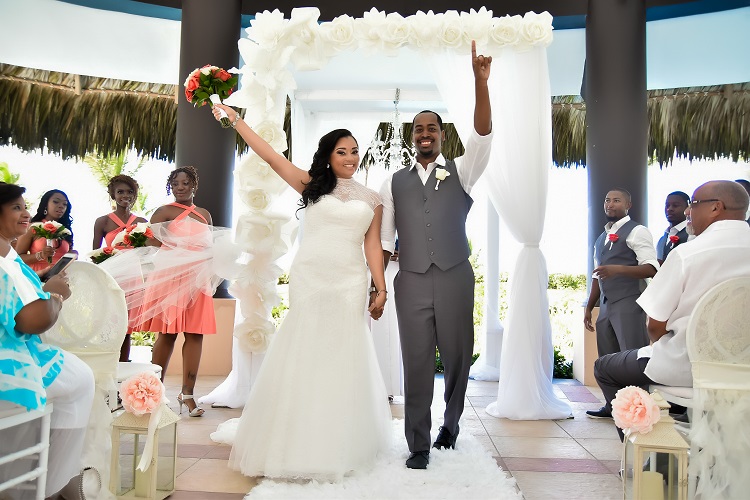 The funniest or most unusual moment was when….
The funniest moment was when Steven's (groom) little sister caught the bouquet and he fell on the floor. Then her boyfriend caught the garter and he fell on the floor again. Her boyfriend had to put the garter on her leg and Steven was not having it! The photographer caught each moment and it was great!! This had to be the funniest moment of the night!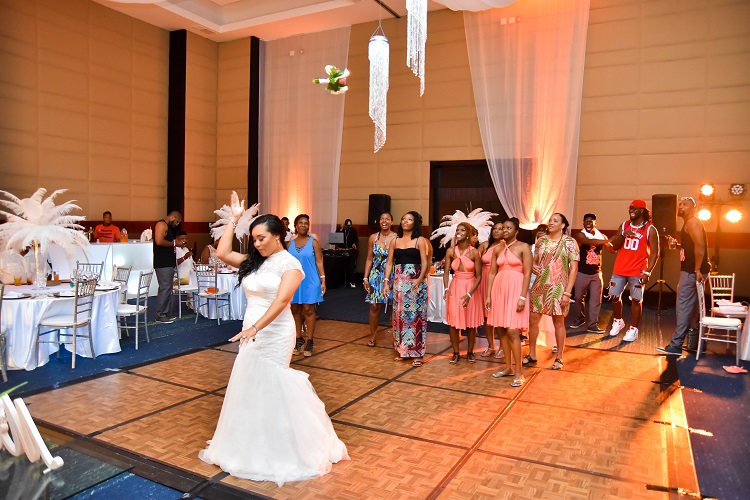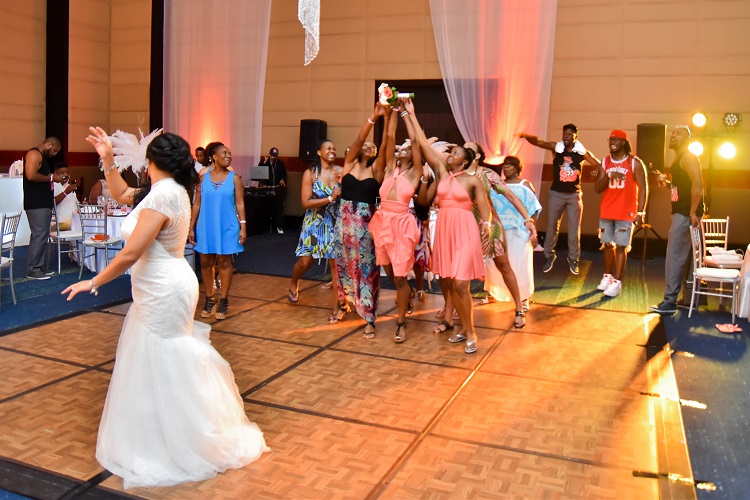 The most memorable moment was when….
We crashed 2 other wedding receptions and then we all partied together. We literally took our whole wedding party and walked in to 2 other wedding receptions that were in the same area and partied the night away in each others receptions. Our guests still talk about it and describe it as a "You had to be there" type of moment. One of the bride's we knew from Facebook but had never met in person. The other bride, we had no idea who she was or if she would be upset that we poked our head in. However, once her family saw that we had just gotten married as well, she invited us in and the other wedding party in with open arms!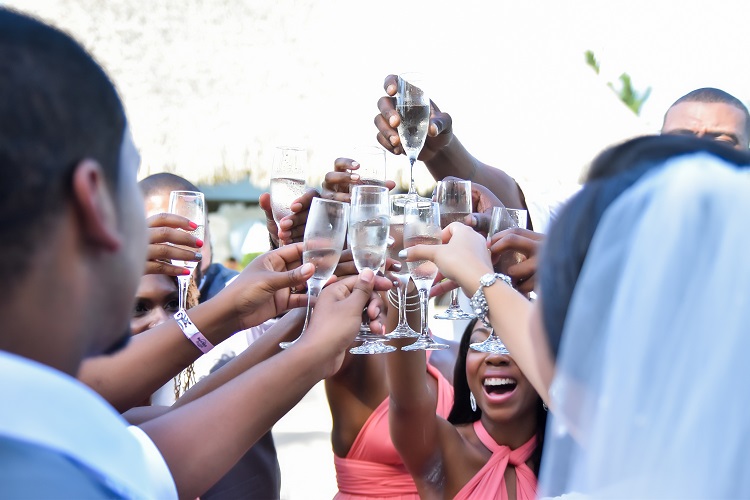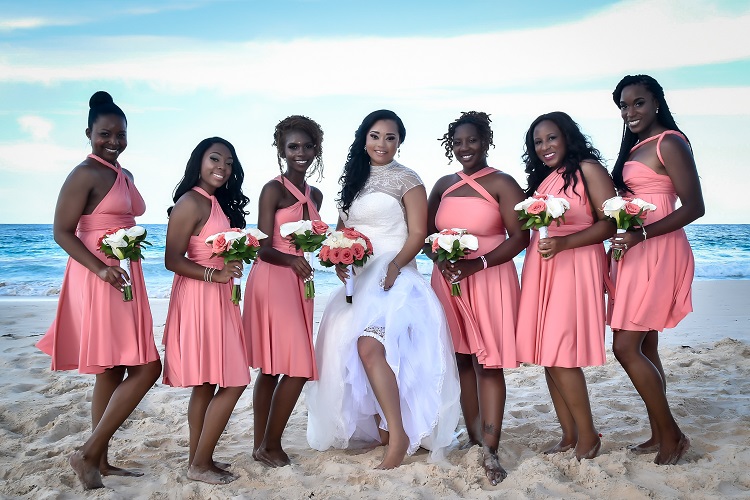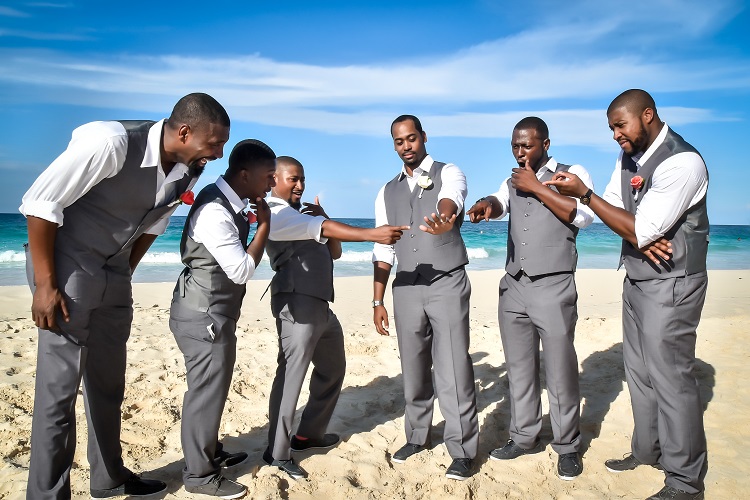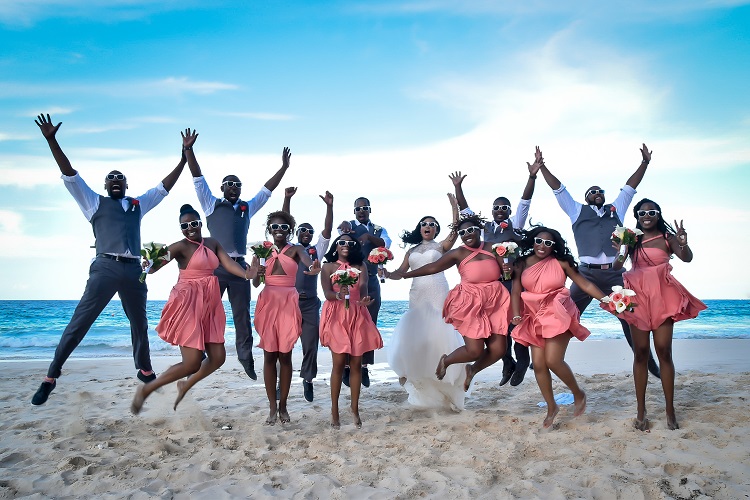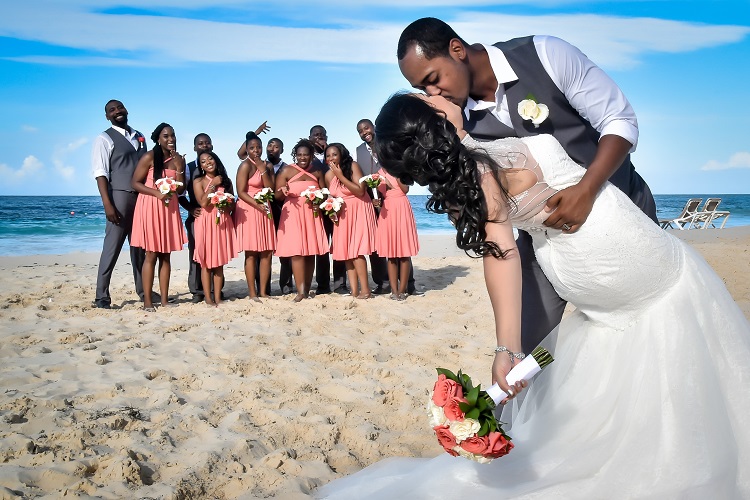 Besides the wedding itself, what was your favorite part of your trip? Did you do any activities with your guests?
It's hard to identify the favorite part of our trip outside of the wedding. If we had to choose we would say the night before the wedding where we all met up at a restaurant on the resort called Impanema. We literally shut the restaurant down. lol. We had all of the servers dancing and singing with our entire wedding party. All they kept saying was that they have never seen any group have so much fun and show so much love to them. Everyone was AMAZING. That would be the other favorite part of our trip…meeting some amazing people. Every waitress, host, planner, cook, bartender, everyone, was AMAZING. They are just great people and they make you feel like family. Everywhere we went, we were called Family or Mi Familia. We felt at home and that made the trip great.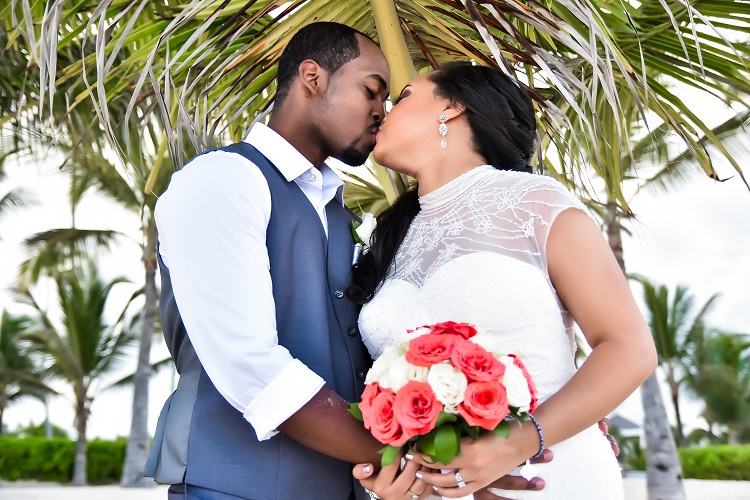 We went to Coco Bongo in Punta Cana with a group of our guests after our all white welcome party. It was said to be better than any show in Vegas so we had to check it out. It was great but I wouldn't put it above Vegas. We went ziplining which was an experience! Flying high through the trees and over the beautiful waters of the Dominican was a sight to behold. We also did a Catamaran Cruise with the guests the day after the wedding. It was with Renny Travels and included snorkeling, swimming in the natural pool, food and entertainment. This was a beautiful and peaceful trip which allowed us to enjoy one another and see the beautiful water of the Dominican. Our last excursion was the Dune Buggy riding. This was the BEST! We were filthy with mud after the excursion but along the way we stopped at a natural cave and swam in 23 feet deep water as well as macao beach which was breathtaking.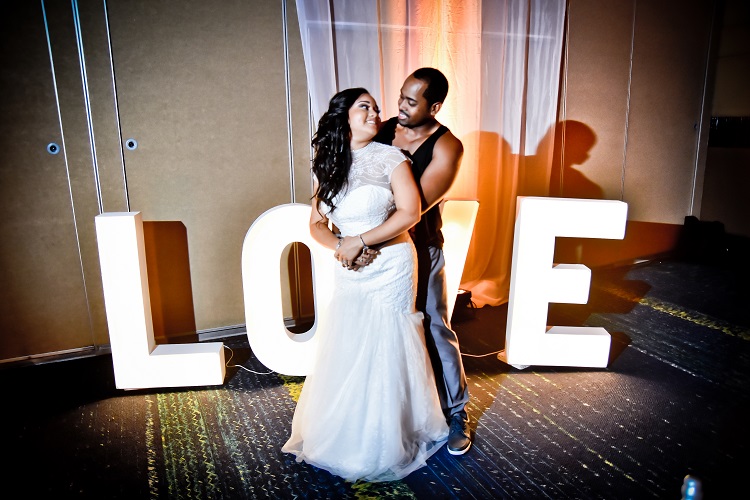 One thing that we wanted to mention was that it rained every day in Punta Cana leading up to the wedding. On the day of the wedding there was a 60% chance of rain. We got up and were asked to make the call of moving everything inside. We prayed and said "No, this our dream and our day and it will be perfect." It did not rain one drop for the remainder of the trip. We literally stood on the beach taking pictures and could hear thunder and see lightning looming over the hotel. The clouds were dark and sinister. However, where we were, there was nothing but sun and blue skies. That was nothing but God! We knew he was watching over us and giving us his blessing.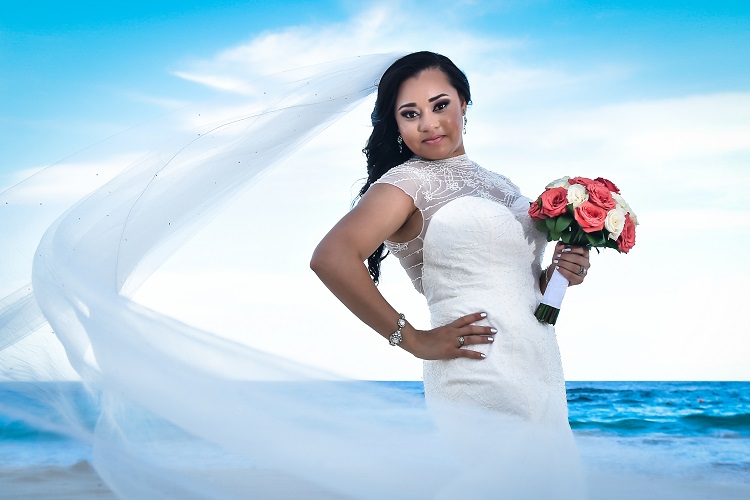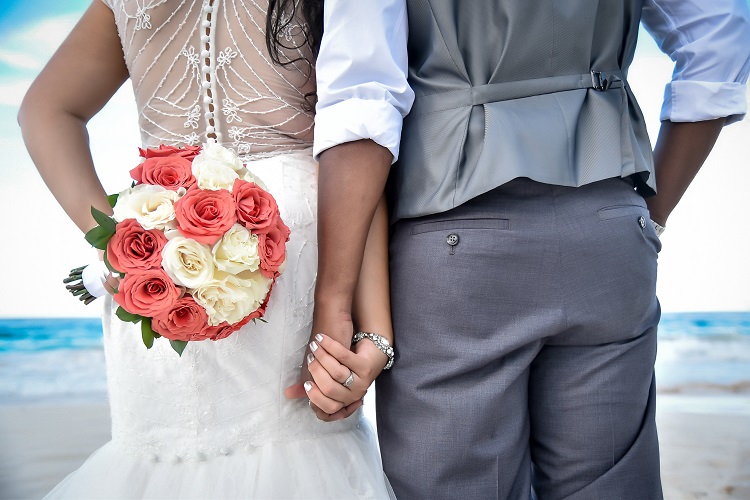 If you could travel anywhere for your one-year anniversary, it would be:
We really want to go to Fiji. I don't know if that will be our Anniversary trip due to cost but it is one of our top destinations and we are hopeful that it will happen. We are planning on going back to the Punta Cana for fun so we can make some more memories!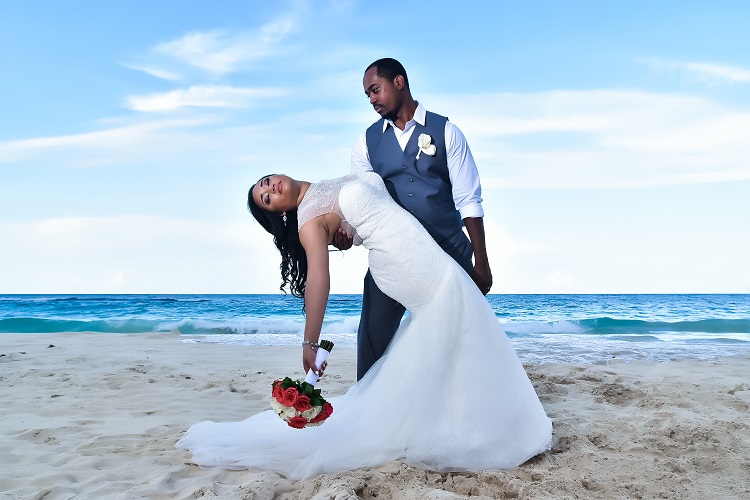 Your biggest piece of advice to couples planning a destination wedding would be:
Just breathe and don't stress the small stuff. Know that everything is going to be okay, the amazing Wedding Specialists are experts with years of experience in the wedding planning industry. Trust in your vision and trust that they will see it through! Lastly, live in the moment. We took time throughout each day to just stop and soak it in. Every 30 minutes or so, we would stop and just watch our guests enjoy themselves. We wanted to remember every detail, every smile, every moment and we were able to because we soaked in every moment.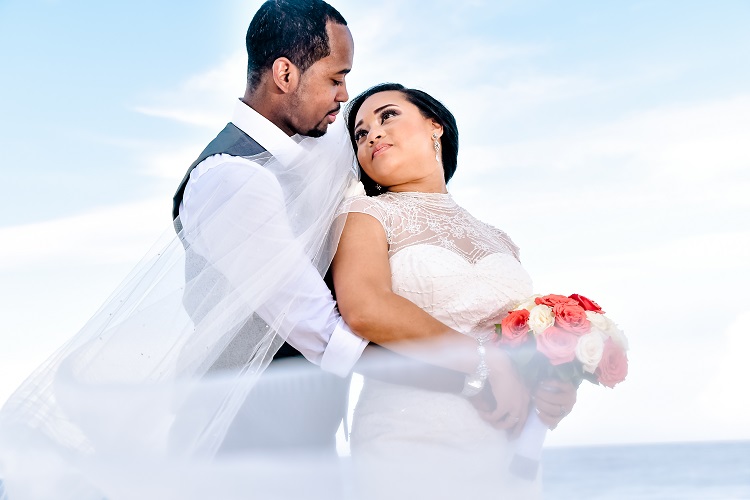 See more of Dana & Steven's reception below: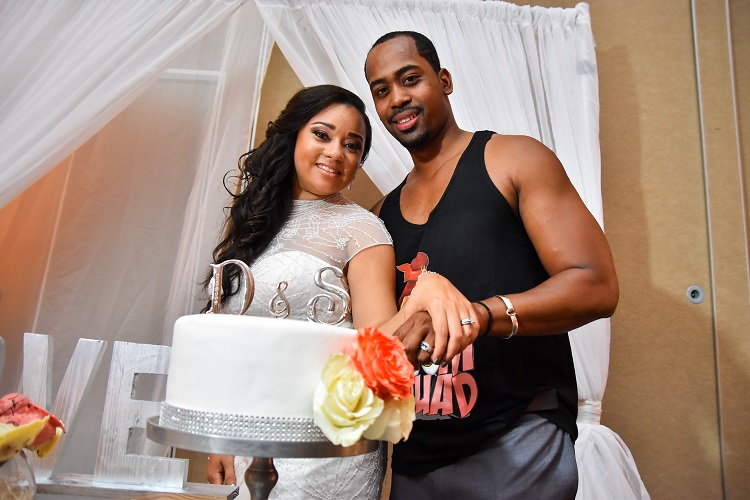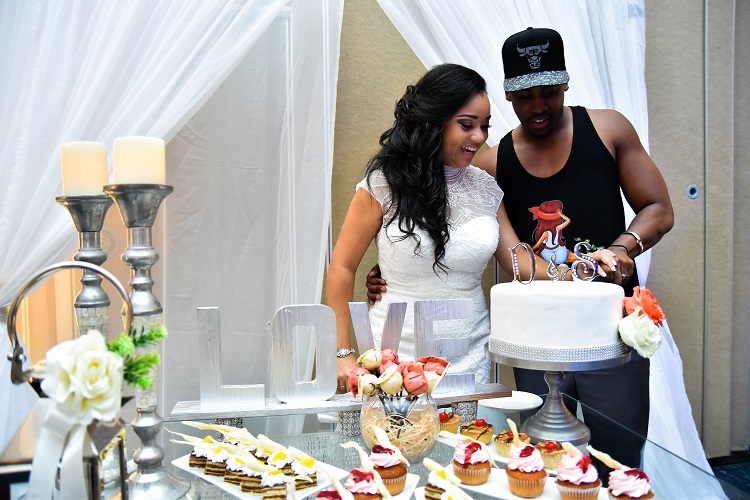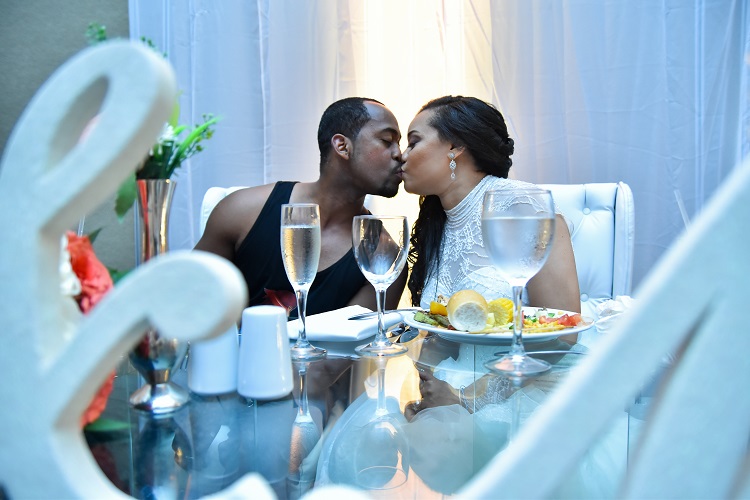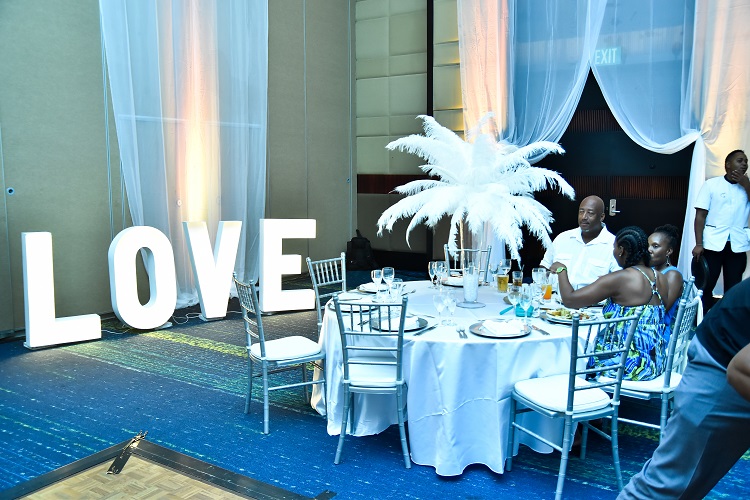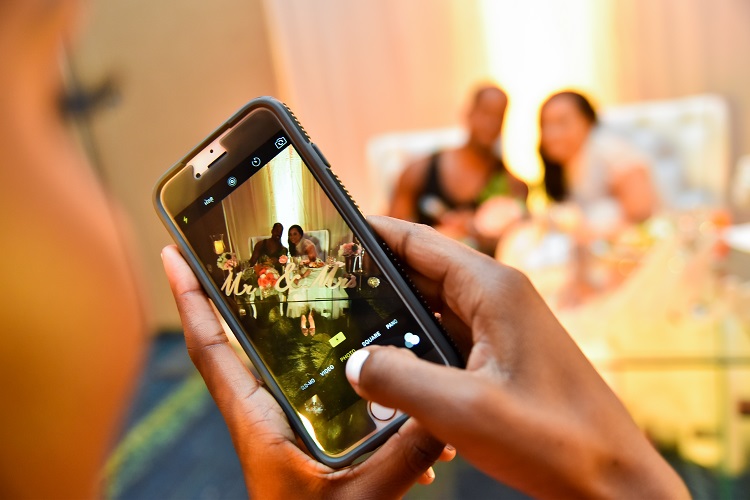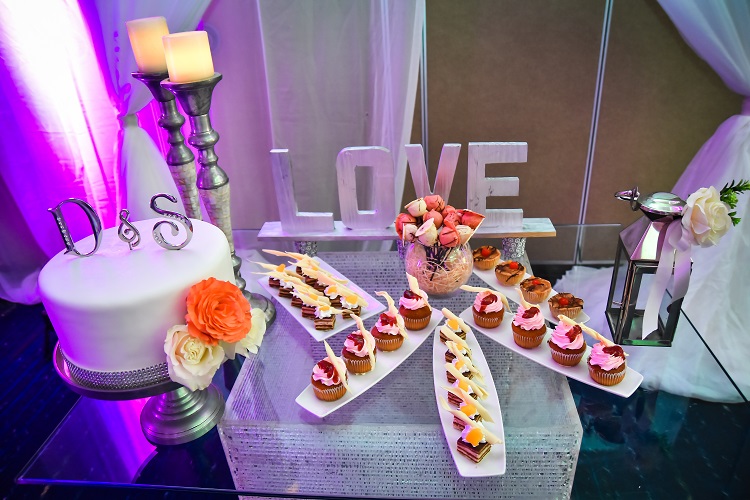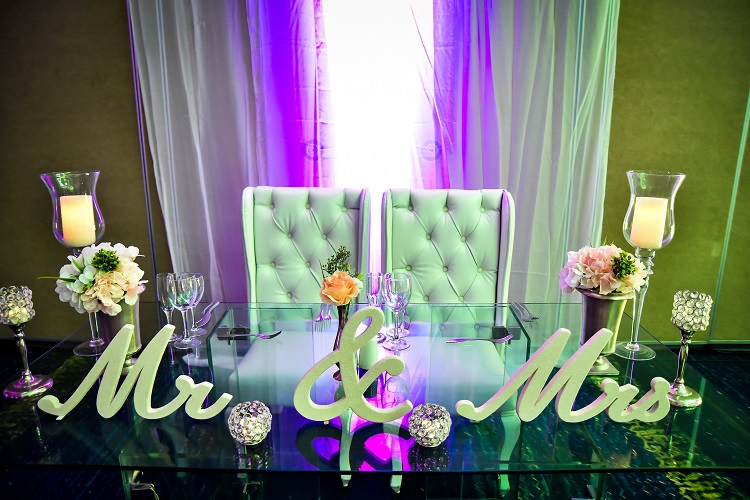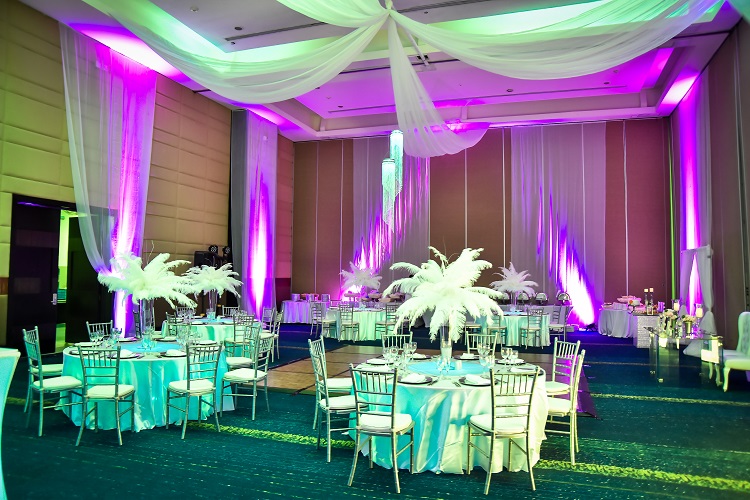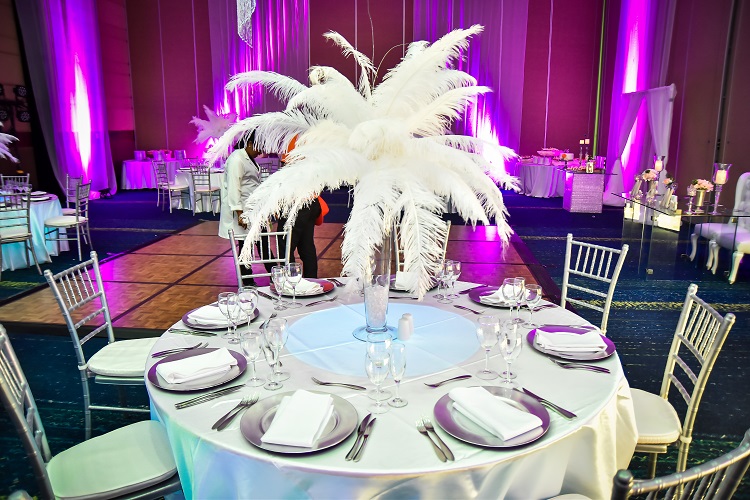 For more real wedding inspiration, check out our Pinterest!