Couple: Marisa & Suresh
Resort Name & Destination: Riu Palace Aruba
Photography: Demian Gibbs Photography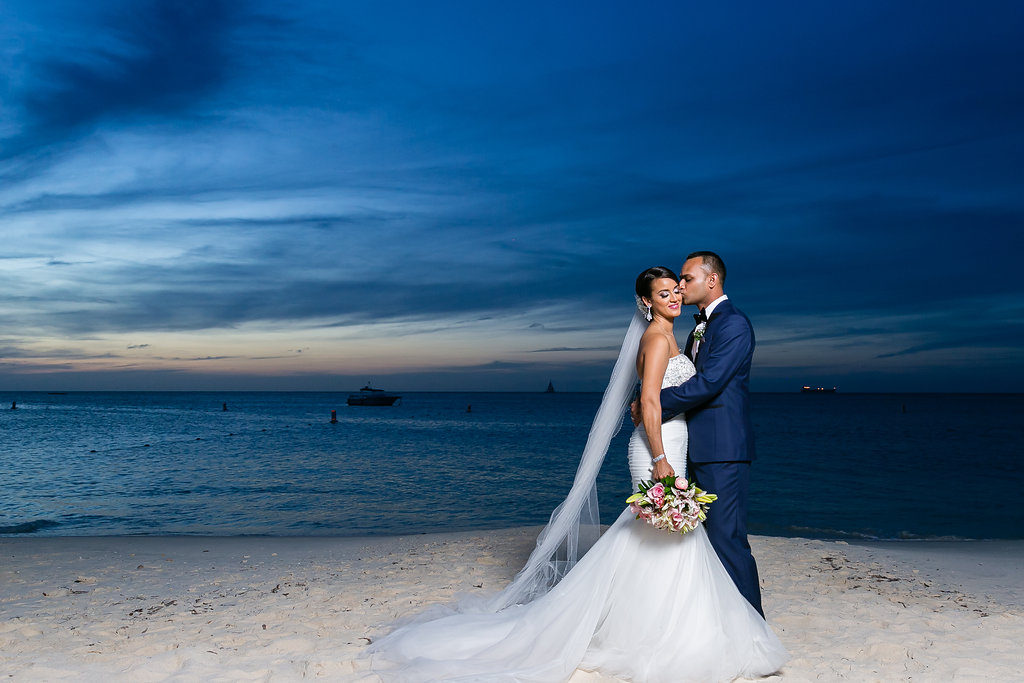 The (brief) story of how you met/fell in love:
We met at a night club. Suresh was a DJ, and saw me occasionally at the venues he played at. He never approached me, since he thought I was unapproachable! One night while partying and having fun, I lost my camera that contained pictures of my grandmother's memorial service with family members that I haven't seen for years. Those pictures were valuable to me, and I absolutely needed to find it. So, I approached the DJ (Suresh) to make an announcement for my lost camera. After two or three announcements, no one found it. I got so upset and decided to leave the club, but not before he asked for my phone number! He would for sure need to contact me if my camera did surface… and that's how it all started. Suresh believes that I was sent to him by my grandmother, and I do too!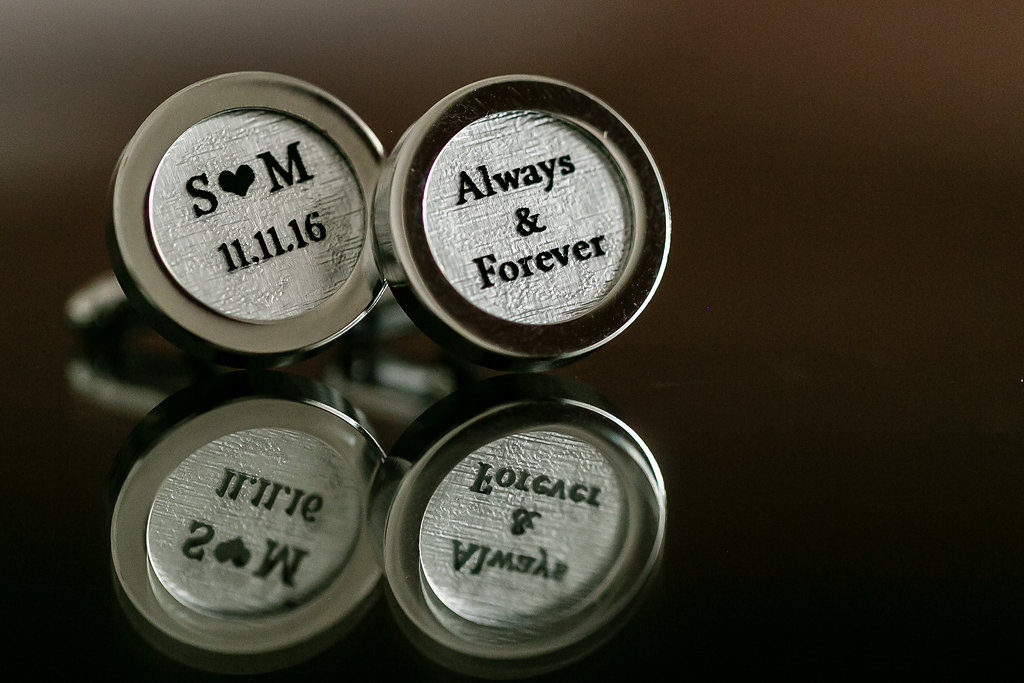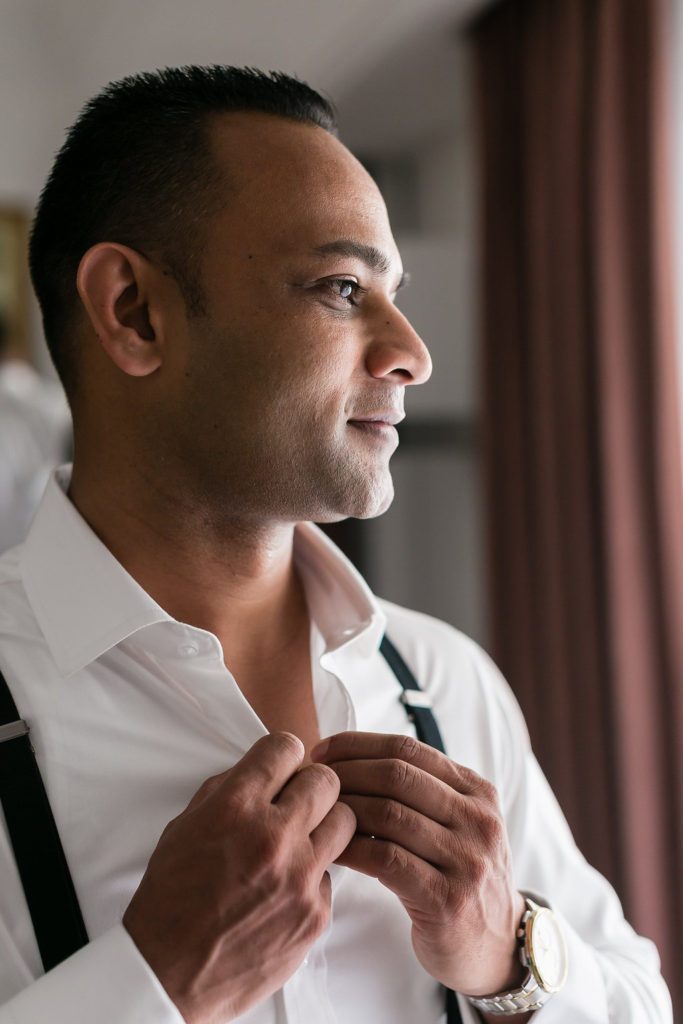 The destination wedding decision: something you've always wanted or came to love?
Something we always wanted! We loved that it made our wedding more intimate, with just a group of close friends and family. Having a destination wedding was also very budget friendly and gave us an opportunity to relax at the beach after the wedding was over.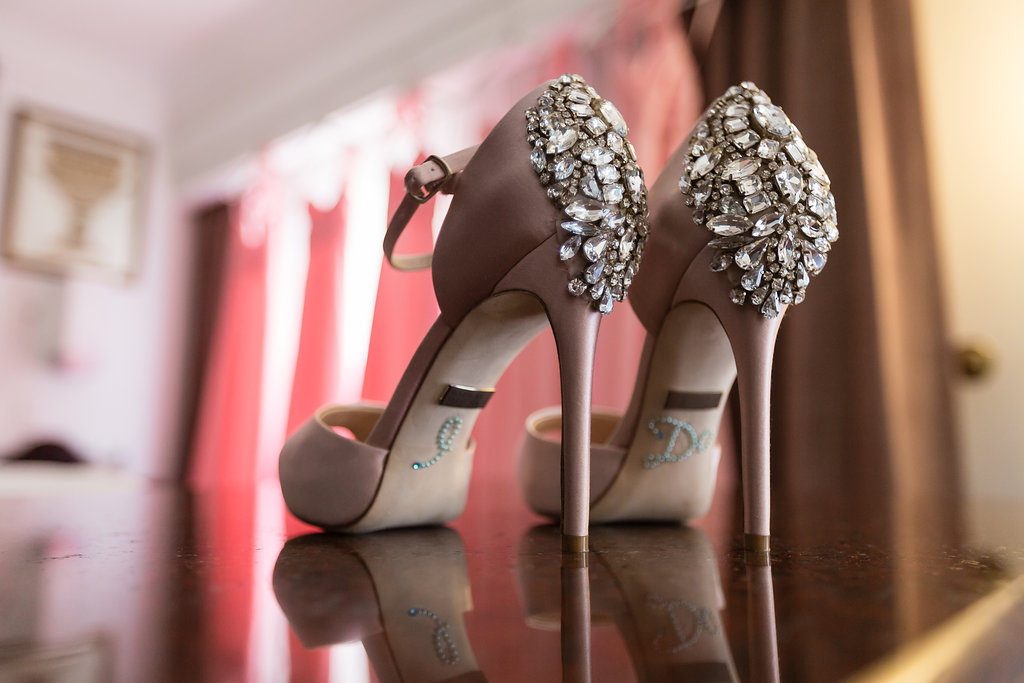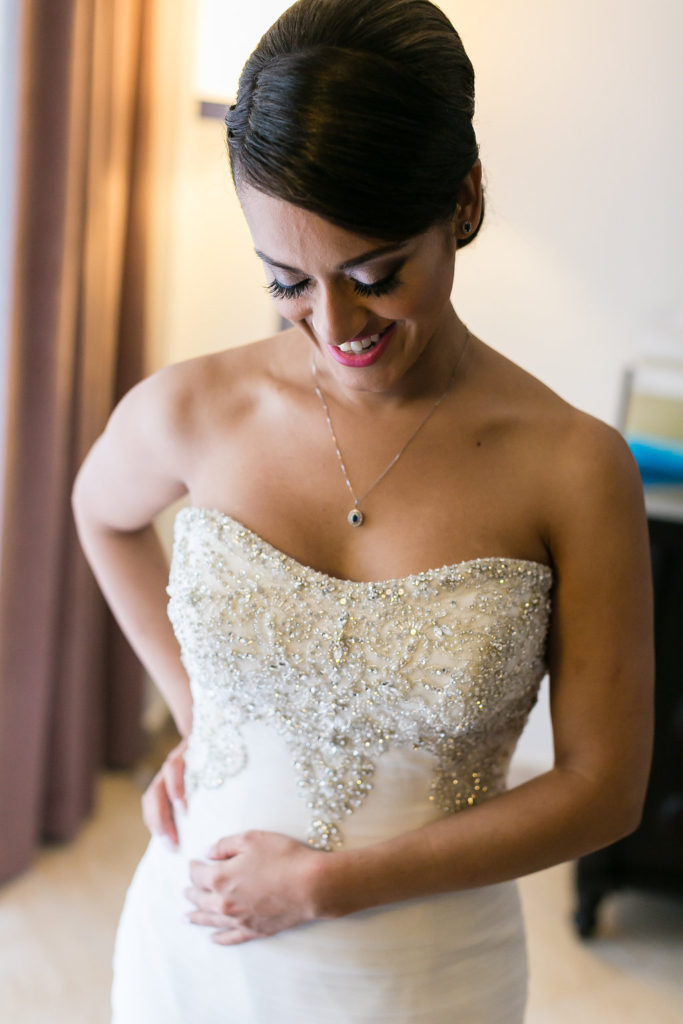 What made you choose your resort/destination?
Aruba was the first island we visited while dating. We had to go back!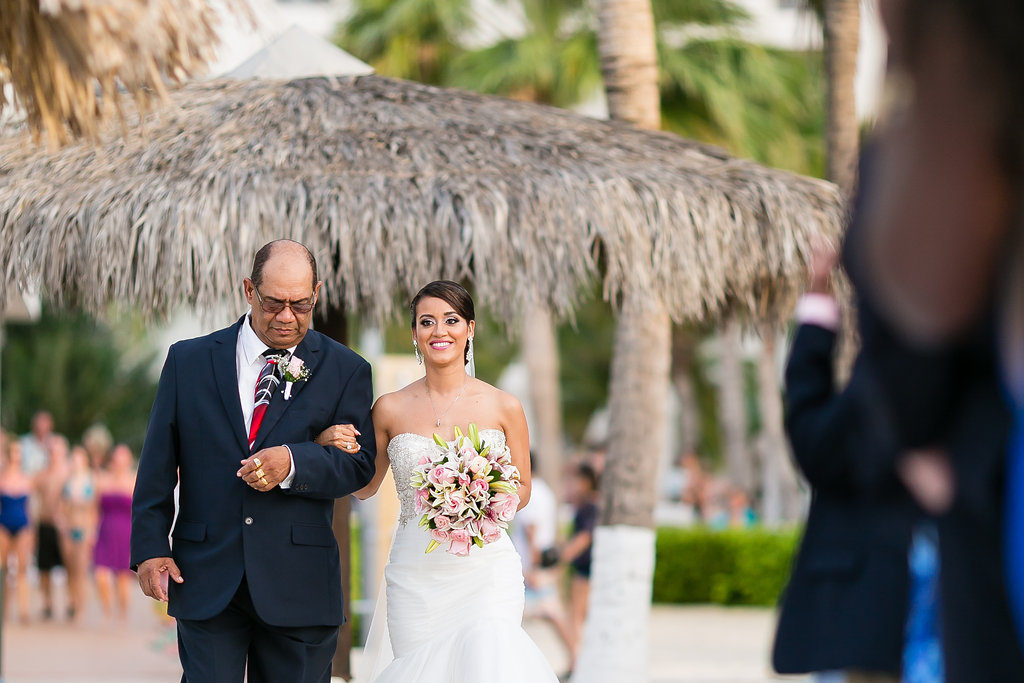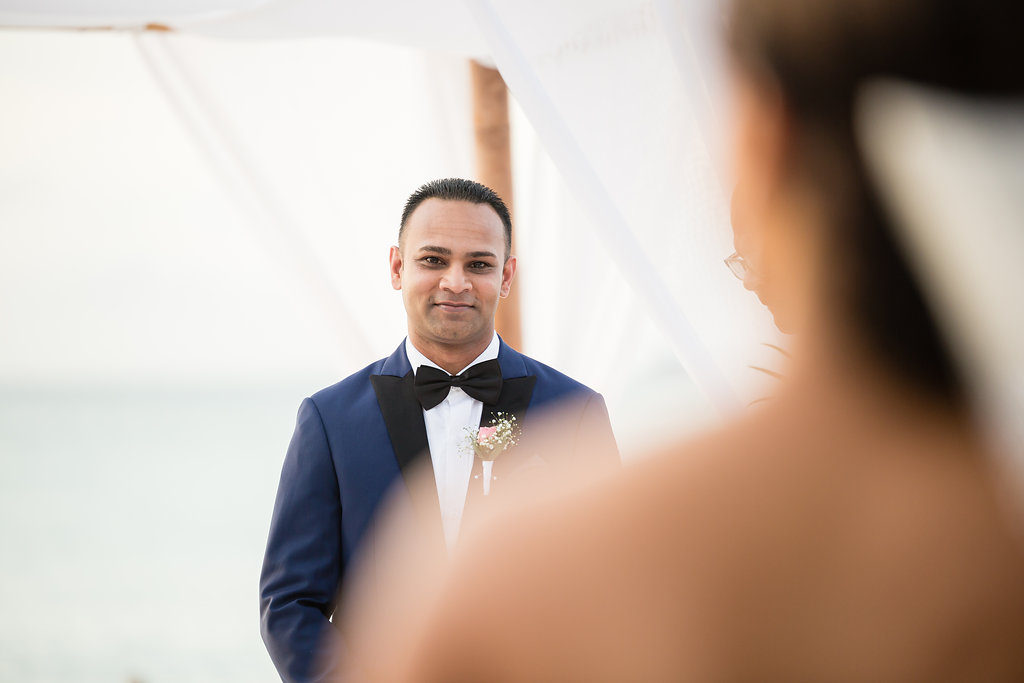 How did you personalize your wedding and ceremony?
We personalized quite a few items for our wedding, such as our napkins that had our name and wedding date. For our ceremony, we used a head-shot picture from our engagement photo shoot and created a board for our guests to sign and write their well wishes. Our seating tags were attached to mini bottles of alcohol, which were all designed with pictures of us, our names, date and location and a thank you message to our family and friends.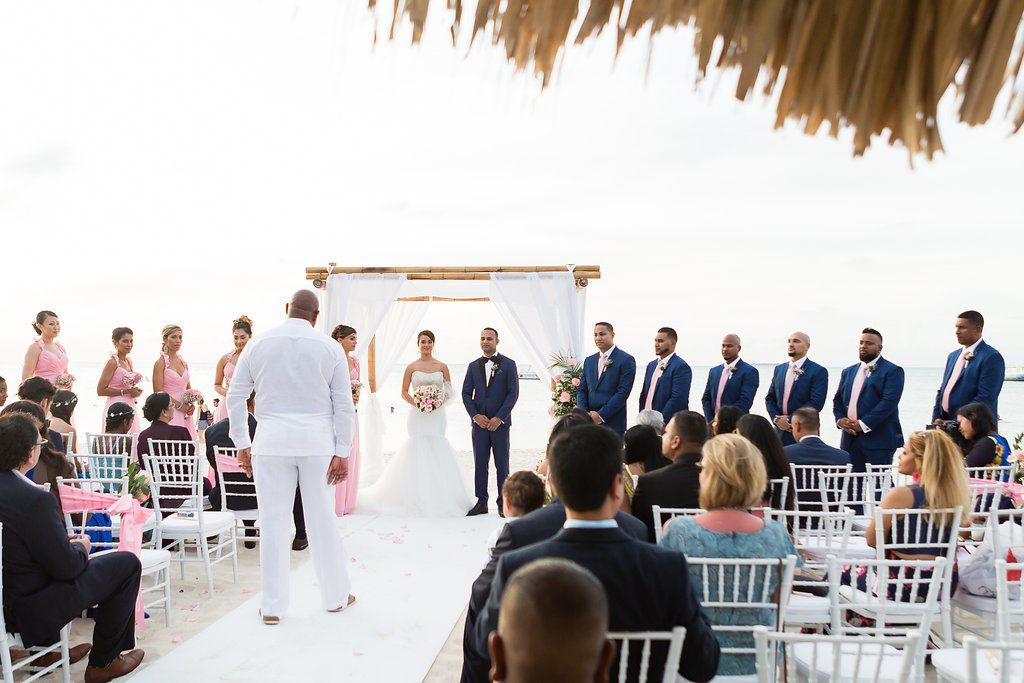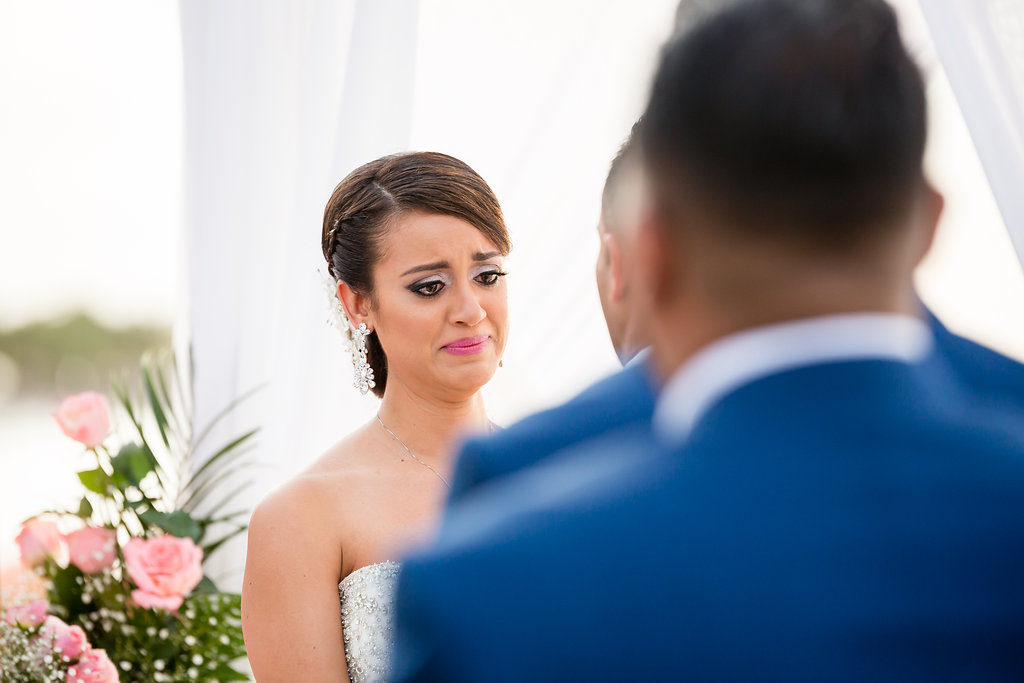 The funniest or most unusual moment was when…
Oh my goodness, I was so nervous and emotional that I said my vows totally wrong! Instead of saying "I, Marisa, take you Suresh…", I said "I, Suresh, take you to be…"! I don't think our guests picked up on my mistake, since no one corrected me. Unfortunately, it's on our video!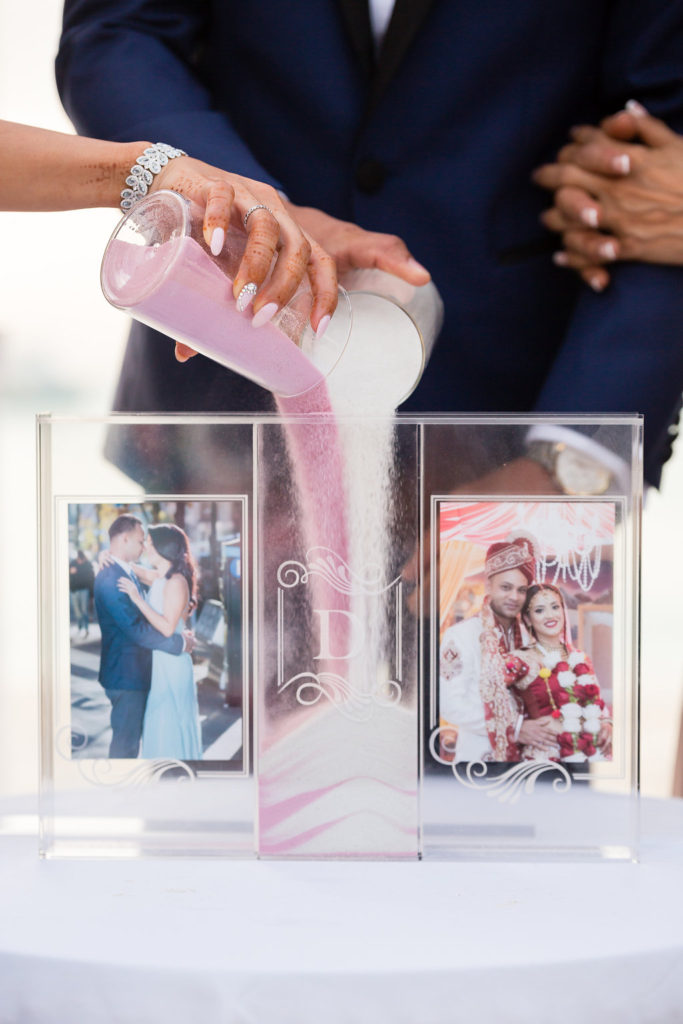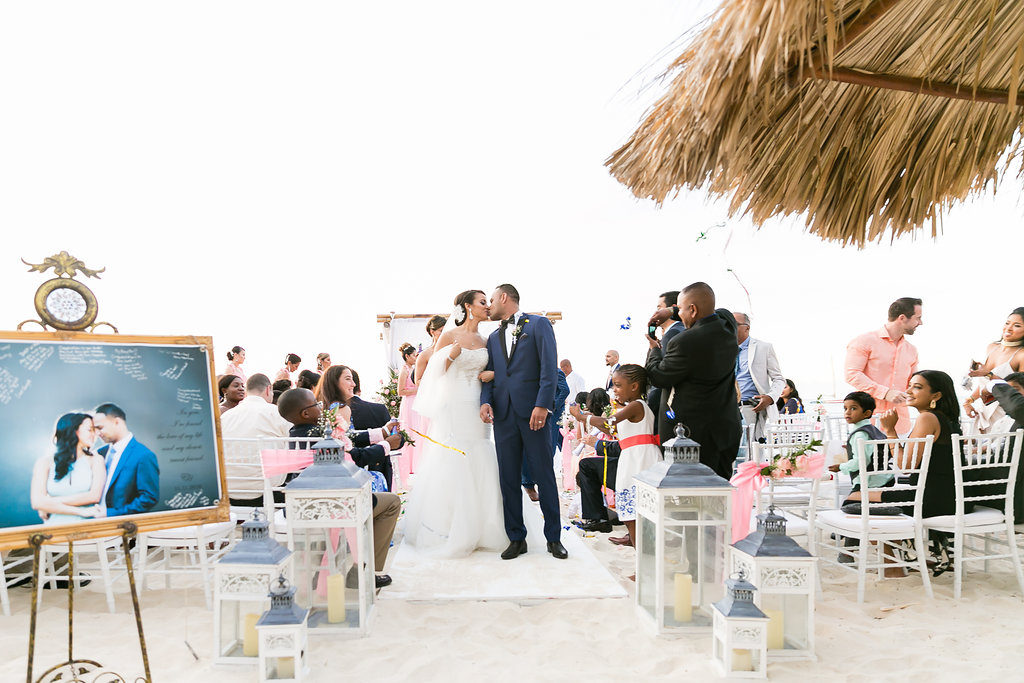 The most memorable moment was…
Well for me (the bride), the most memorable moment was saying my vows. It was such a surreal moment, and very emotional for me. For Suresh, his more memorable moment was when I was walking down the aisle… but I am sure he enjoyed watching me tear up!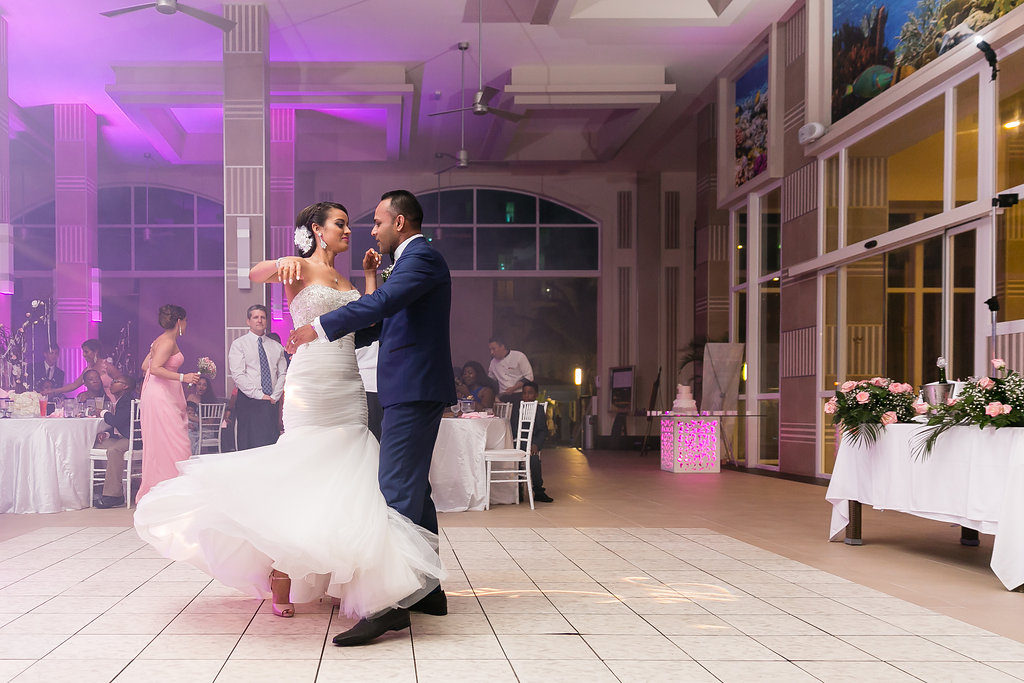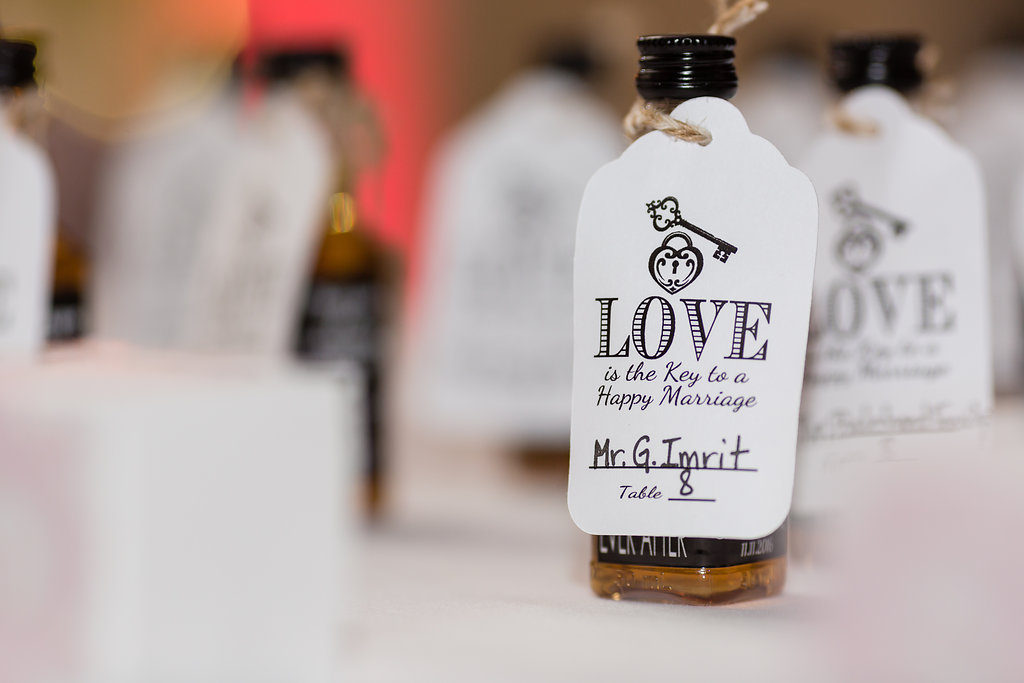 Three words that sum up your destination wedding experience are:
Joyful, Intimate, Fun!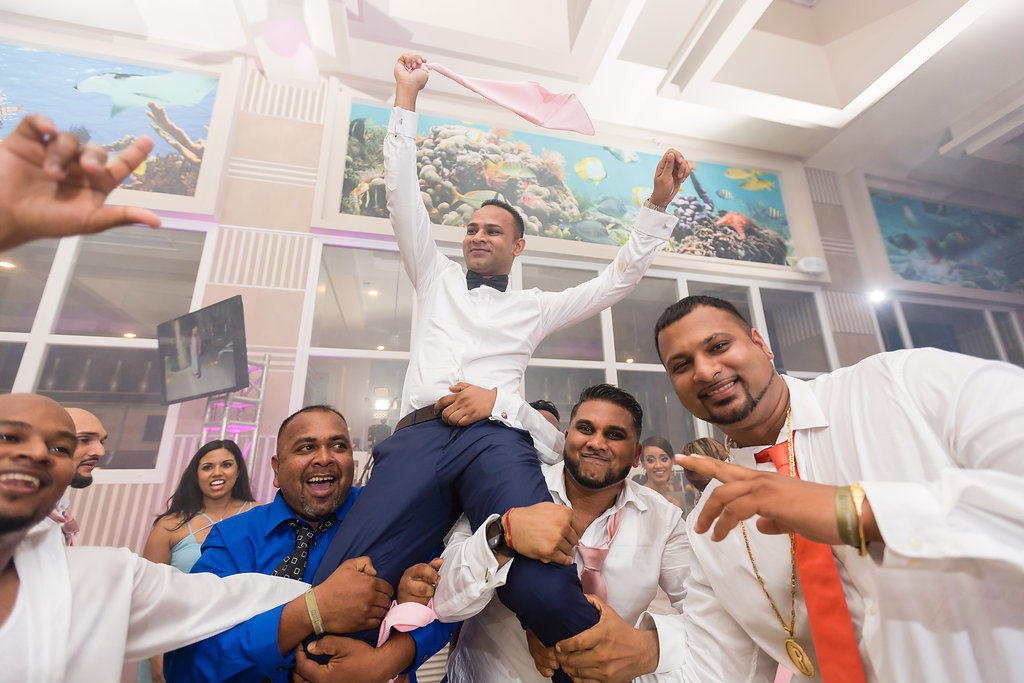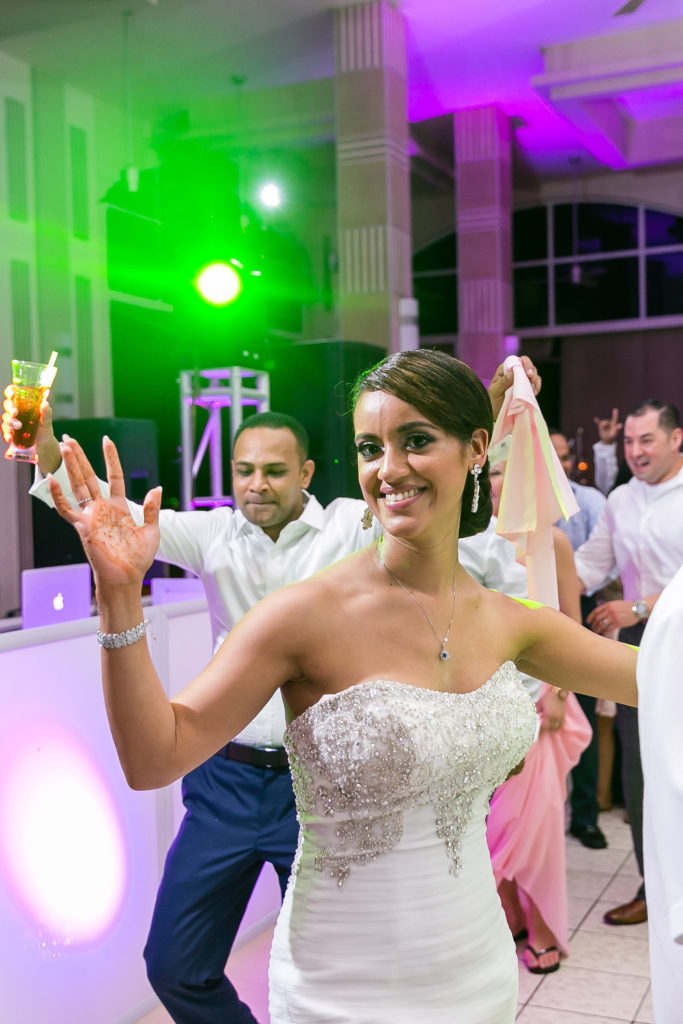 Besides the wedding itself, what was your favorite part of your trip? Did you do any activities with your guests?
Since the majority of our family and friends stayed at the Riu Palace Aruba, we mingled and partied with them the whole time! We also got to hang out at the beach and the pool together. Our resort was conveniently located close to local bars, night clubs and restaurants. On two occasions, some of our family and friends ventured out with us to get the local experience. It was so much fun!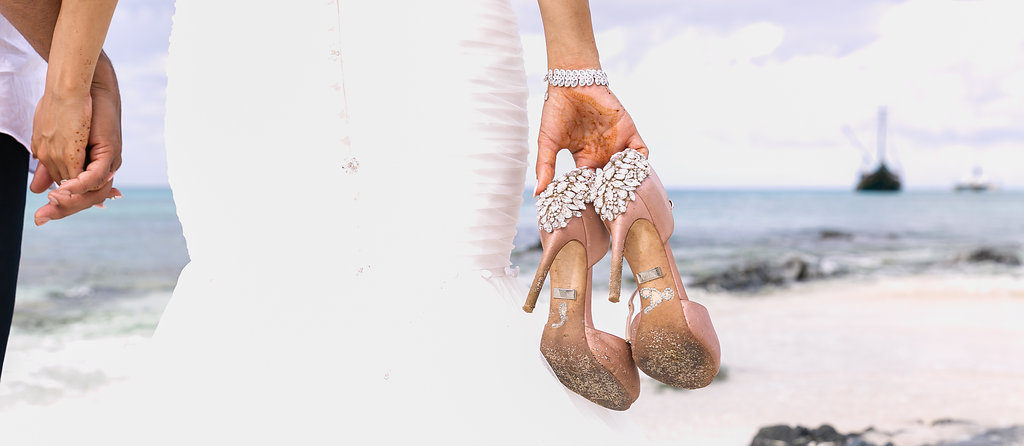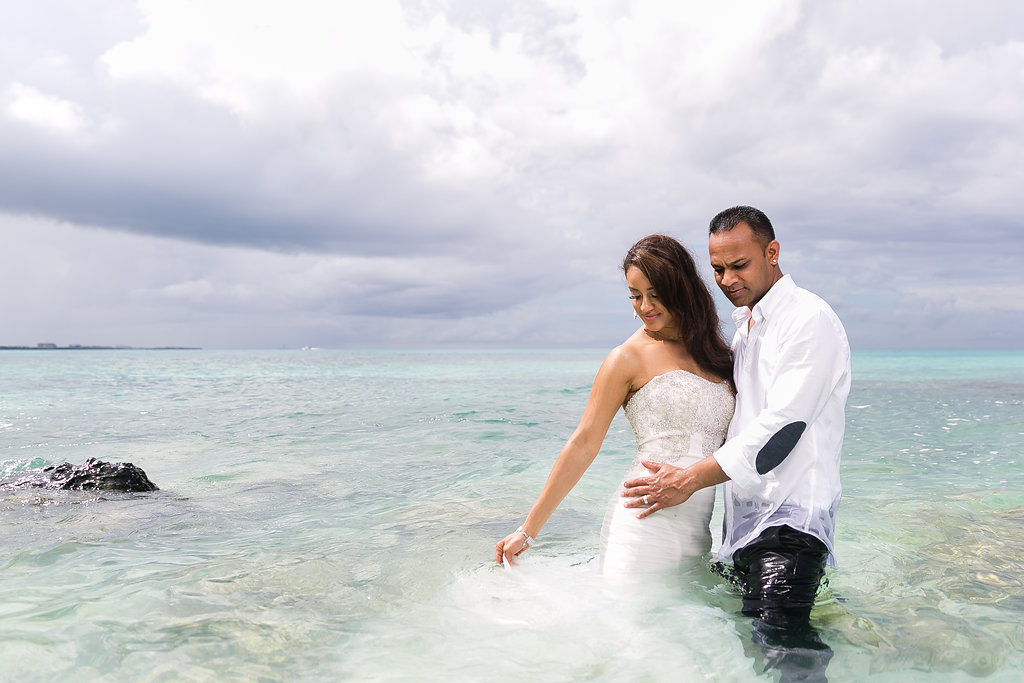 If you could travel anywhere for your one-year anniversary, it would be: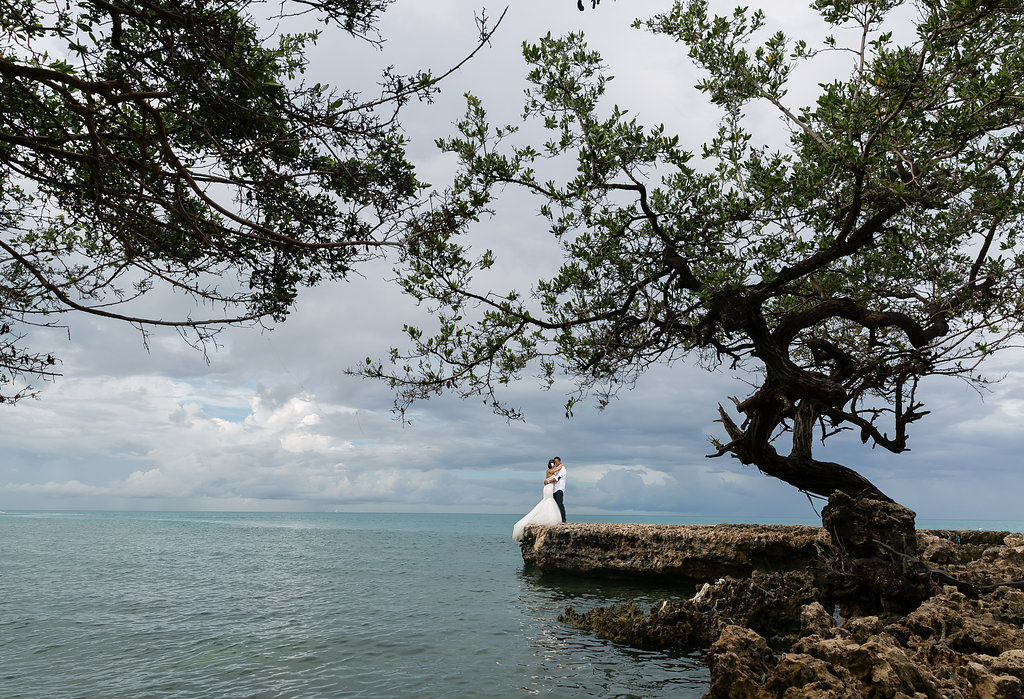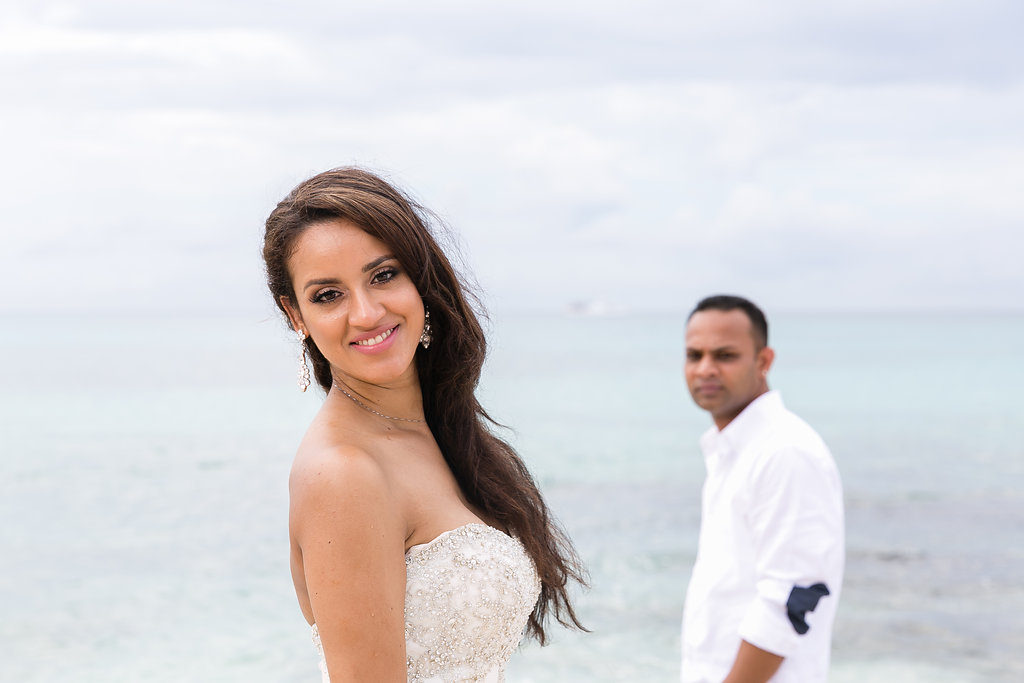 Your biggest piece of advice to couples planning a destination wedding would be:
Choose a destination that has a significant meaning to you. Do your research, ensure the location fits your budget, and take your family and friends into consideration. Research resorts and vendors. Don't forget to ask for samples and pictures! Once you choose a location and a resort, get into contact with your Certified Destination Wedding Specialist – it helps make planning easier. This is very important because every time you speak to them, they learn a little more about you and try to meet your wedding expectations. I miss planning our wedding, so just enjoy planning yours! It's your wedding day – it's what YOU want. Remember, it will be one of the most special days of your lives, so have fun and use DestinationWeddings.com. You won't regret it!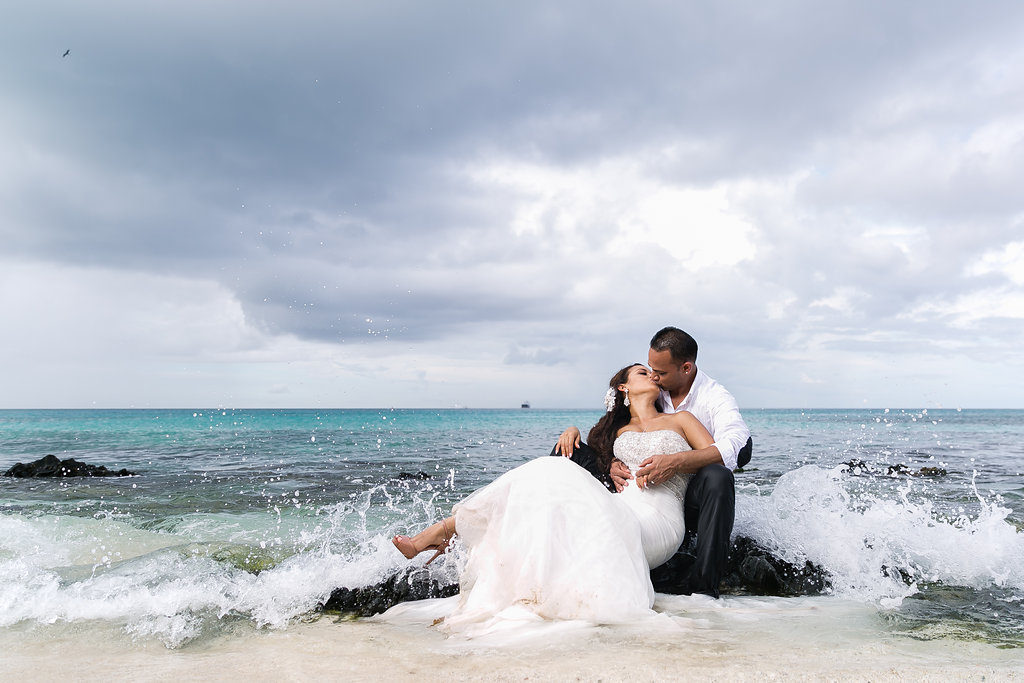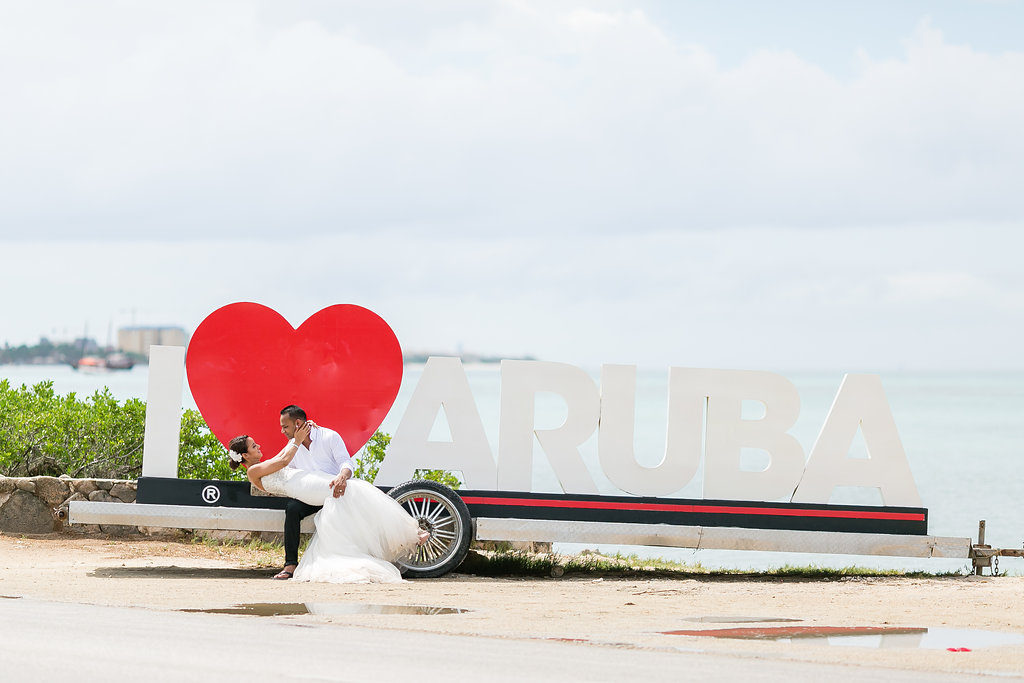 For more real destination wedding inspiration, be sure to visit our photo gallery and Pinterest!