Couple: Simone & Rob
Resort Name & Destination: Hard Rock Hotel Riviera Maya in Riviera Maya, Mexico
Photography: Huellas Del Caribe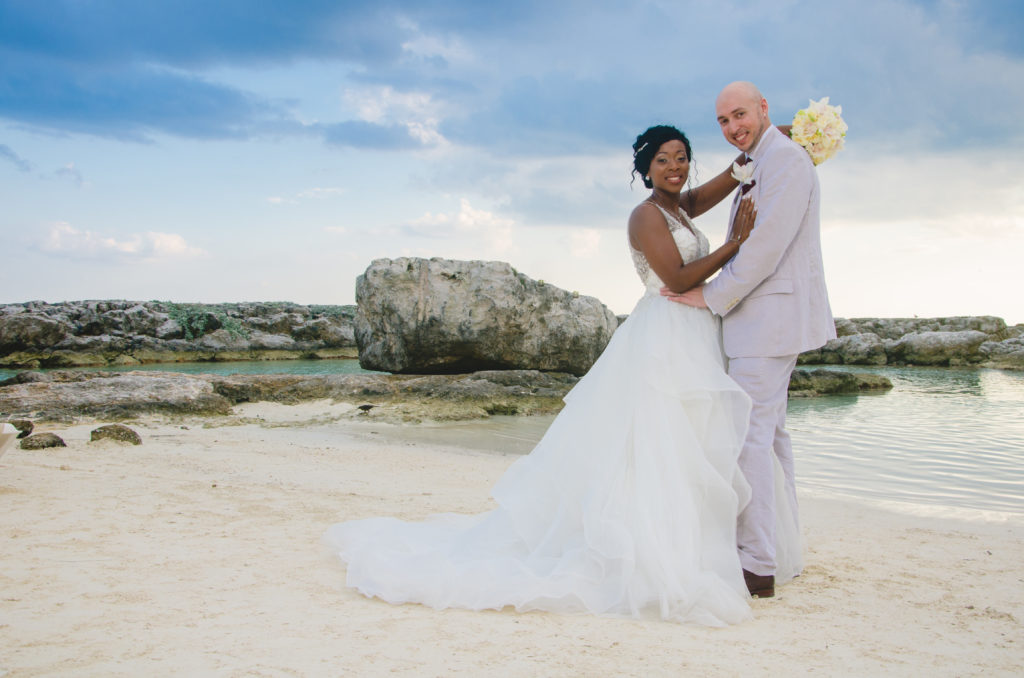 The story of how you met/fell in love:
We met January 2015 attending a charity ball in Baltimore City. We were both invited to the same event by mutual friends who chose Rob's apartment as the party pre-meet location since it was in walking distance to the event. We started a conversation that lasted the entire night, and eventually exchanged numbers. Several days later, we began making plans for our first official date! I was introduced to his parents 2 months later.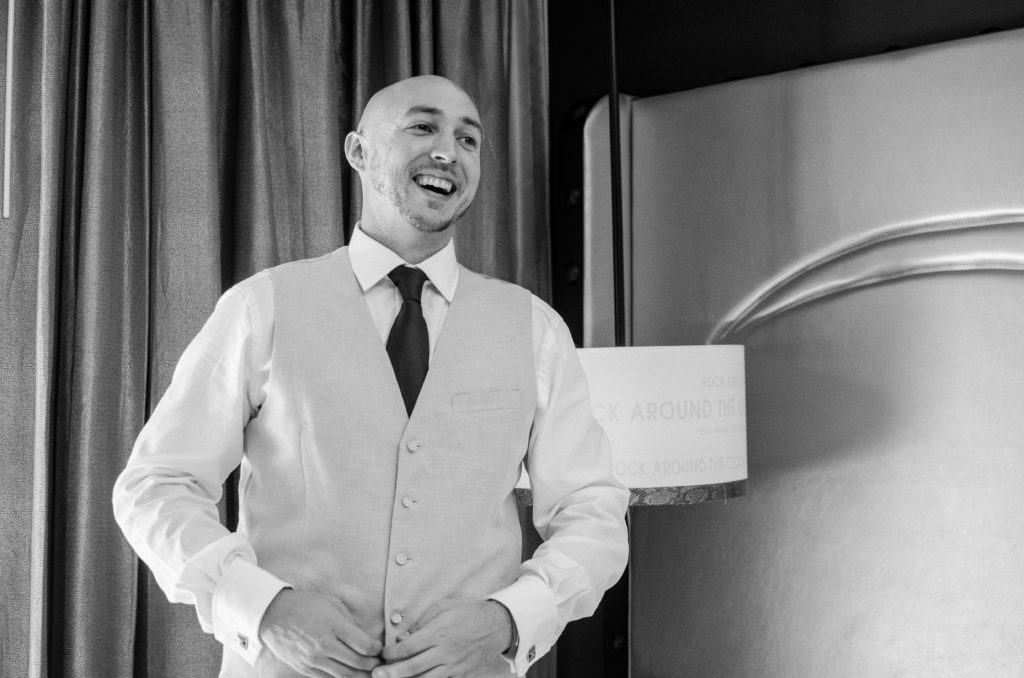 The destination wedding decision: something you've always wanted or came to love?
It's something I have always wanted but Rob came to love it. We initially scouted local venues and vendors. However, nothing felt quite like us! We both love to travel the world and once we saw what a destination wedding could be, we were both all-in.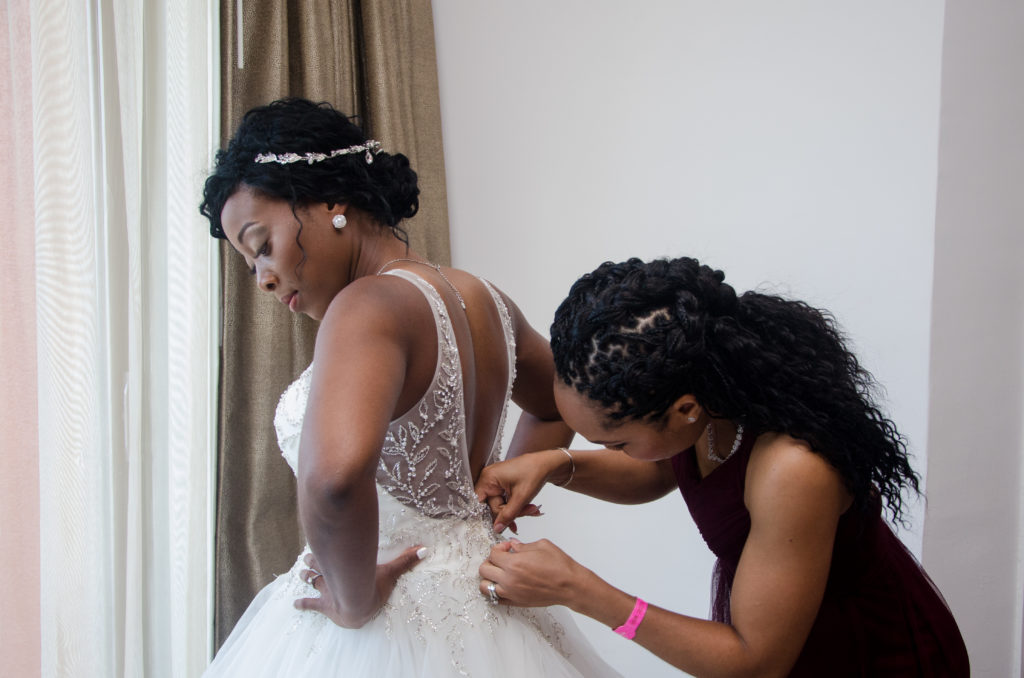 What made you choose your resort/destination?
My family is Jamaican, so I really wanted a Caribbean destination. However, I did not want to do Jamaica because I wanted to give my family a new experience. I also wanted a location that represented the both of us. Rob speaks fluent Spanish and has spent a lot of time personally and professionally in Central America. We ultimately worked with DestinationWeddings.com to help us find a Spanish language Caribbean destination that had direct flights from our local airport. We also wanted a location that could accommodate families with children and a large wedding group. Our Certified Destination Wedding Specialist introduced us to the Hard Rock Riviera Maya as it met all of our criteria for what we were looking for!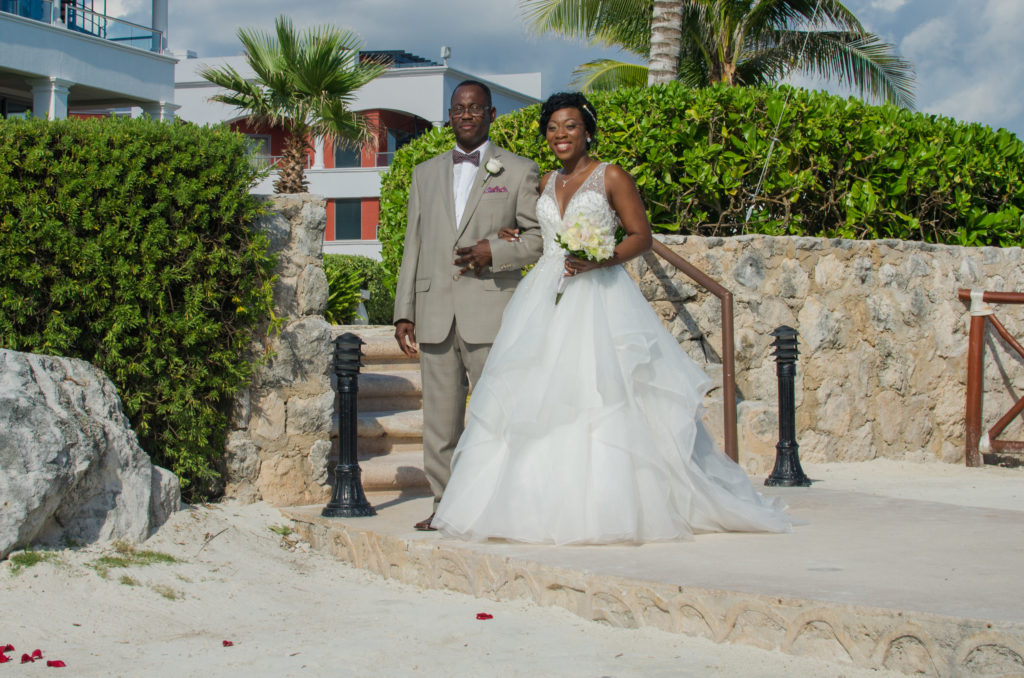 ---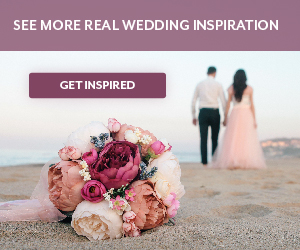 RELATED: Weddings at Hard Rock Hotel Riviera Maya
---
How did you personalize your wedding and ceremony?
We personalized our weddings in a few ways. All of our guests received welcome bags which included monogrammed shades for the destination, and we hosted a welcome party the night before the wedding. During the ceremony, we had two vases added to the alter in memorial to our grandmothers inscribed with the words "We know you would be here today if heaven were not so far away". For our reception, instead of using standard table markers, we had each table identified by a city in the world that we had been to together. We added an infinity dance floor and the word in the decorations for a reception that was completely outdoors. Finally, we had cold fireworks at the start of our first dance.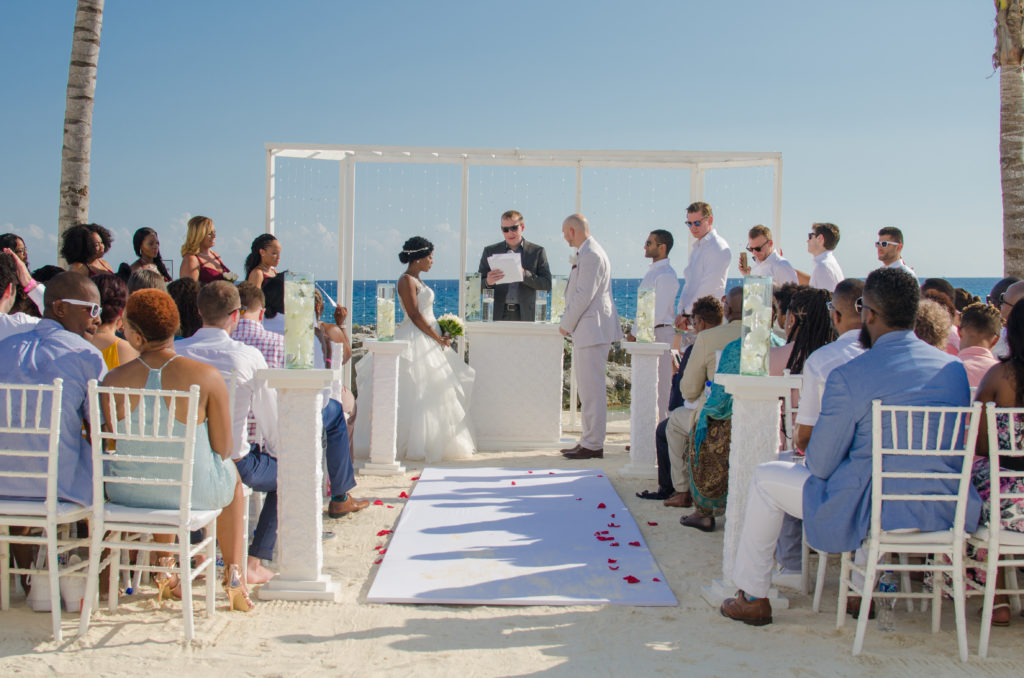 The funniest or most unusual moment was when…
The funniest moment was during the ceremony when the best man accidentally dropped my ring into the sand. My eyes never left the ring. Once it was safely recovered and my heart restarted I loudly exclaimed "You had one job man!". We all had a good laugh at that moment! As far as unusual moments, I may have to say that partying with my great aunts who are all in the 70's and 80's at the resort night club for the after party and watching them take shots of tequila was an awesome treat.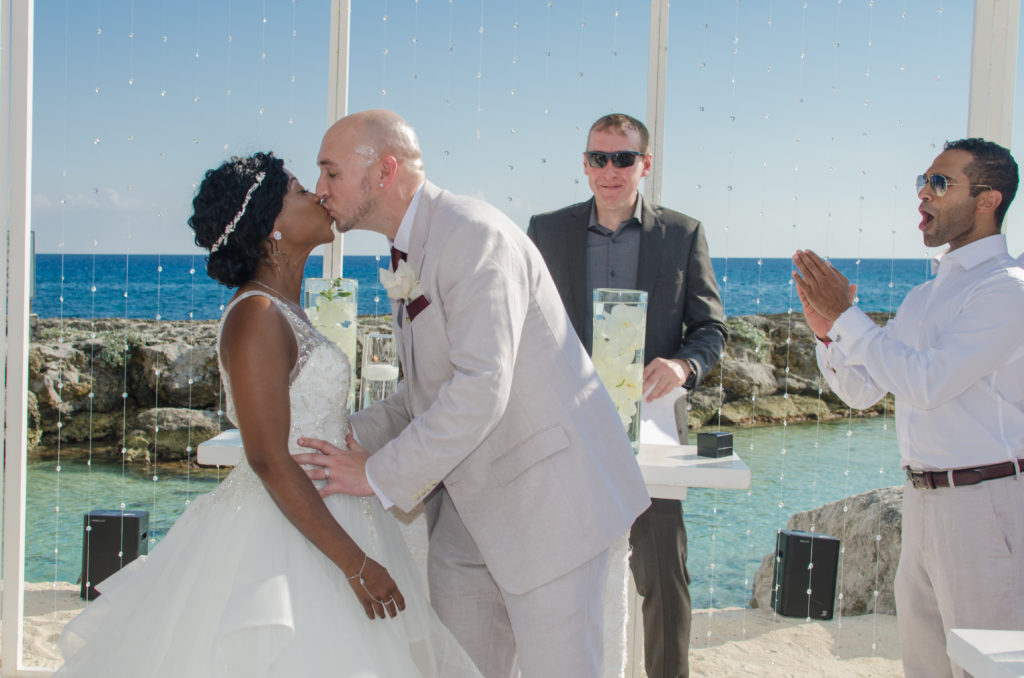 The most memorable moment was when…
This is hard to answer as there were so many memorable moments. If I had to choose one, I would say our #1 moment was my walk down the aisle. Our #2 most memorable moment being when the song We Are Family played at the reception and seeing family and friends from all ages, backgrounds and points in our life come together and celebrate together.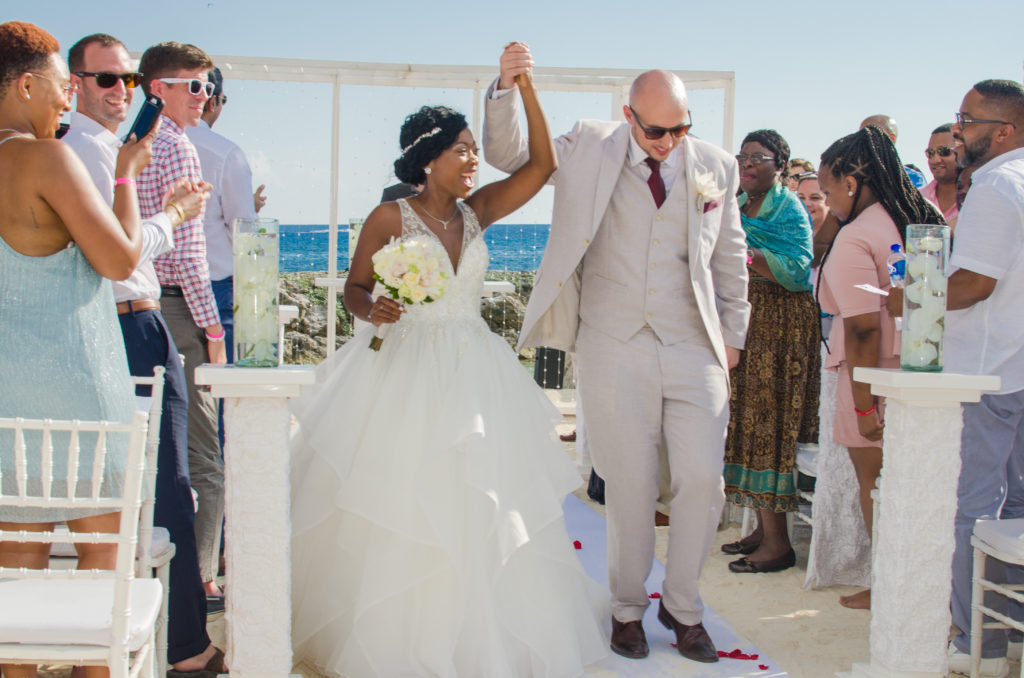 Three words that sum up your destination wedding in Riviera Maya:
BEST WEEKEND EVER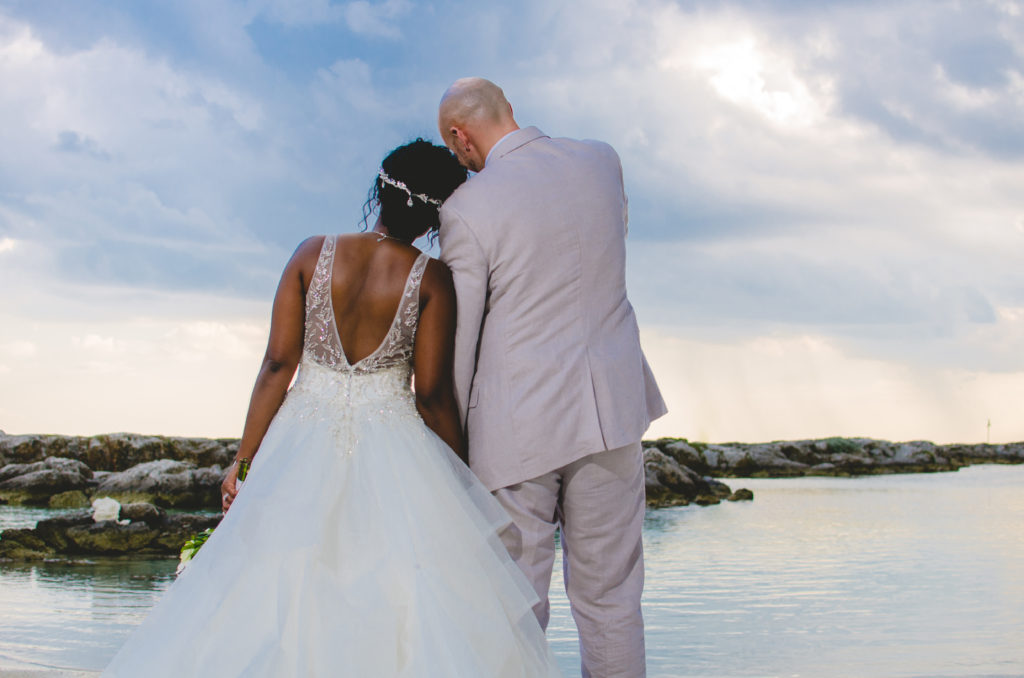 Besides the wedding itself, what was your favorite part of your trip? Did you do any activities with your guests?
The day after our wedding, we had 45 of our 85 guests join us on a group excursion to the Mayan Ruins in Tulum. It was during a swim at the beach by the ruins that we started an impromptu volleyball game in the waters of Tulum with a local kids' soccer ball and people from all over, young and old, joined us.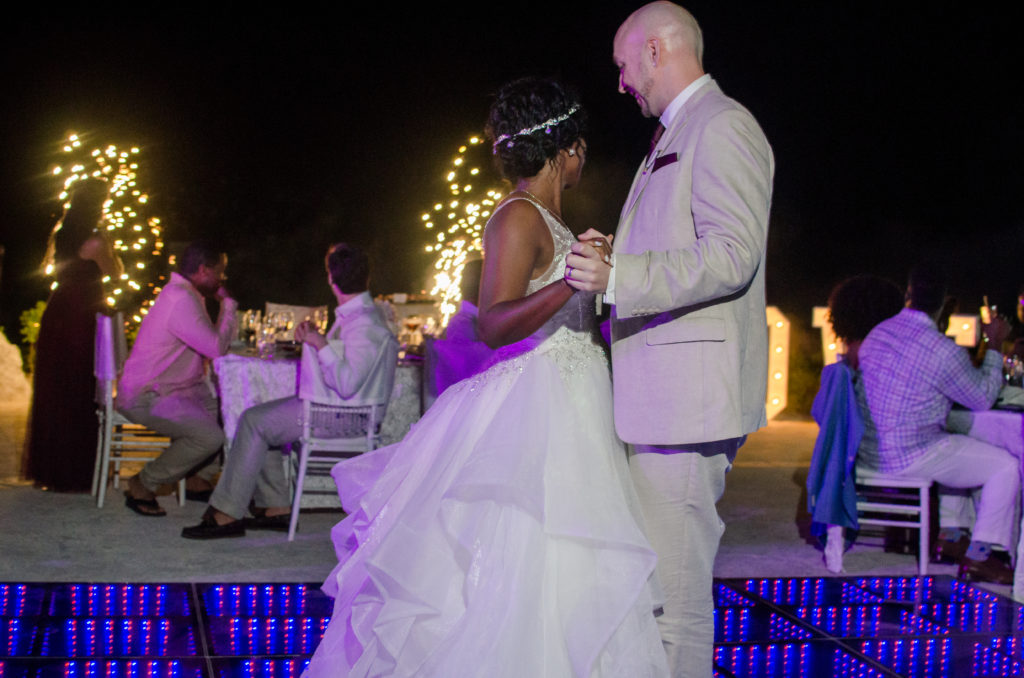 If you could travel anywhere for your one-year anniversary, it would be:
We would probably return to spend more time in Riviera Maya or visit another Spanish language Caribbean location.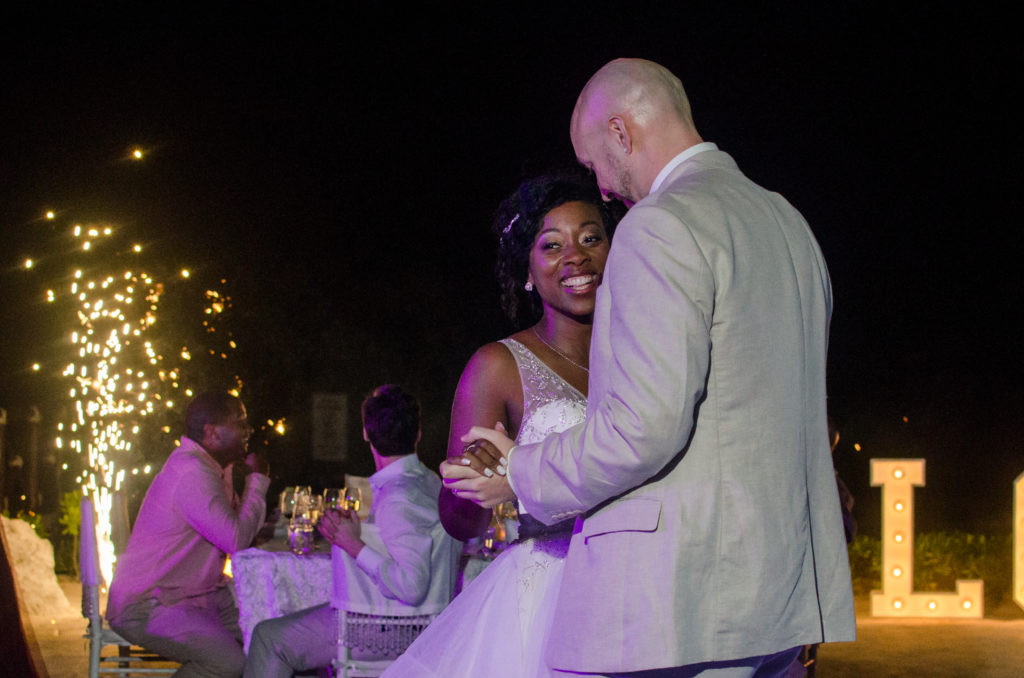 Your biggest piece of advice to couples planning a destination wedding would be:
Find a good destination wedding event planner/coordinator and know exactly what you want.
Keep scrolling to see more Riviera Maya destination wedding inspiration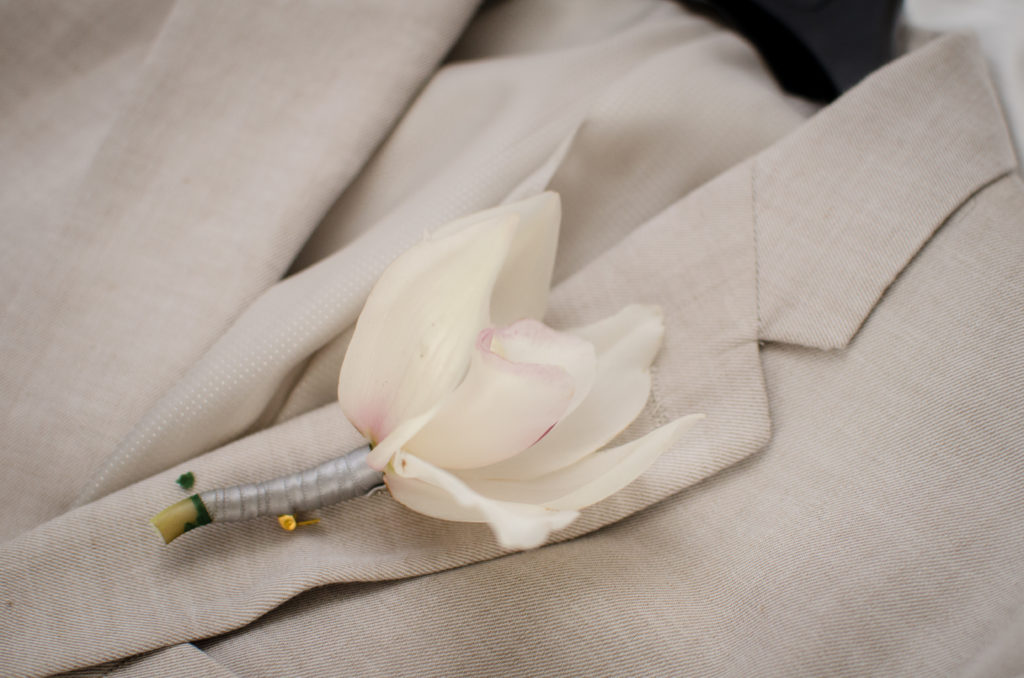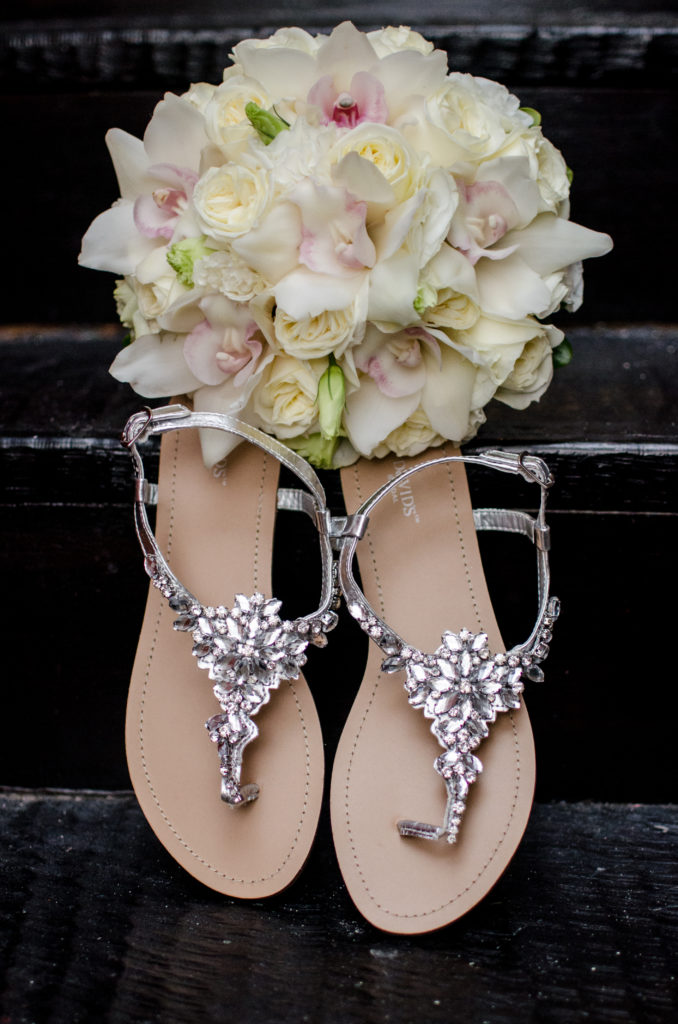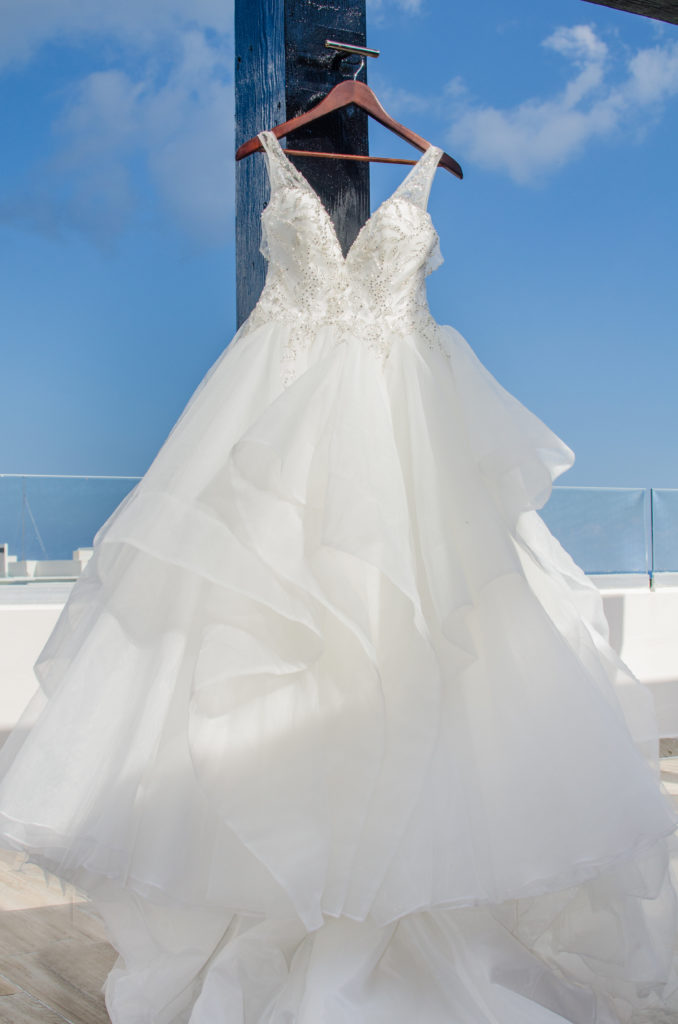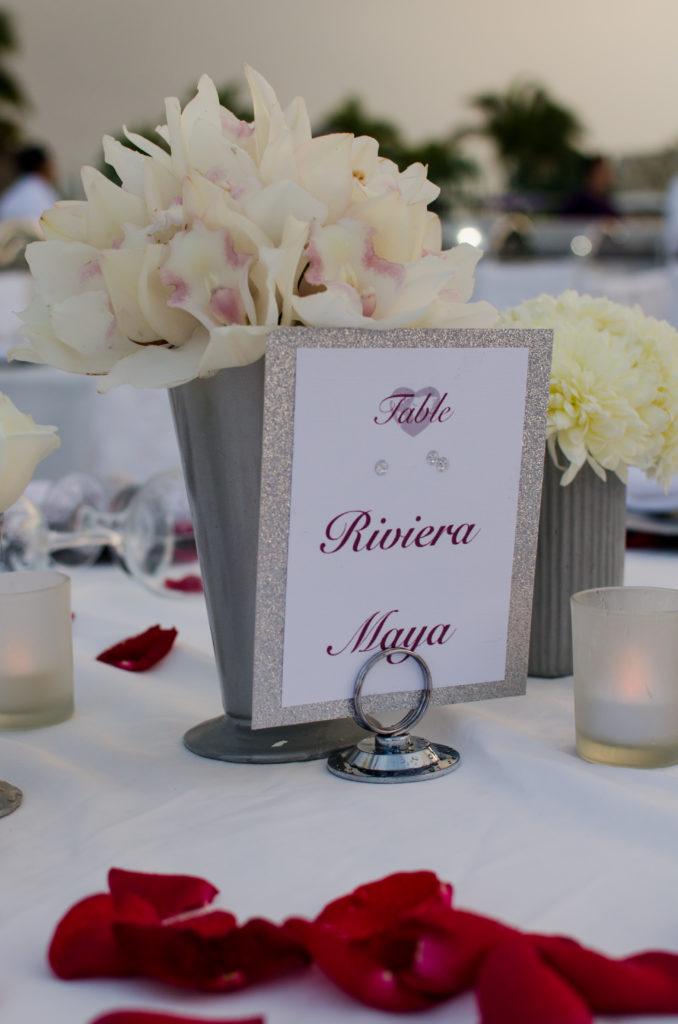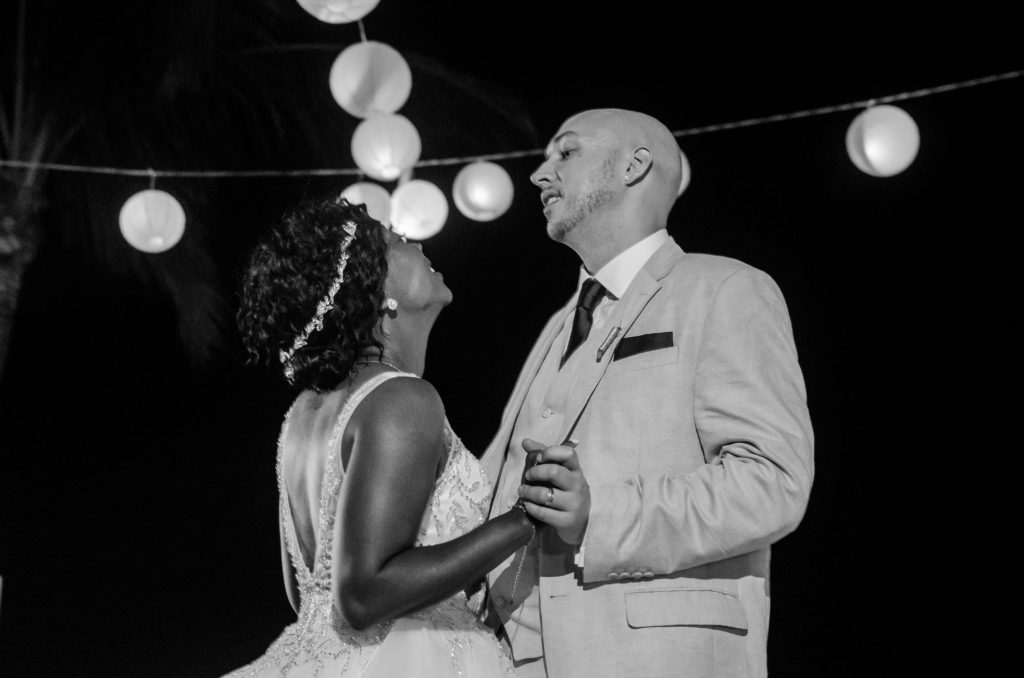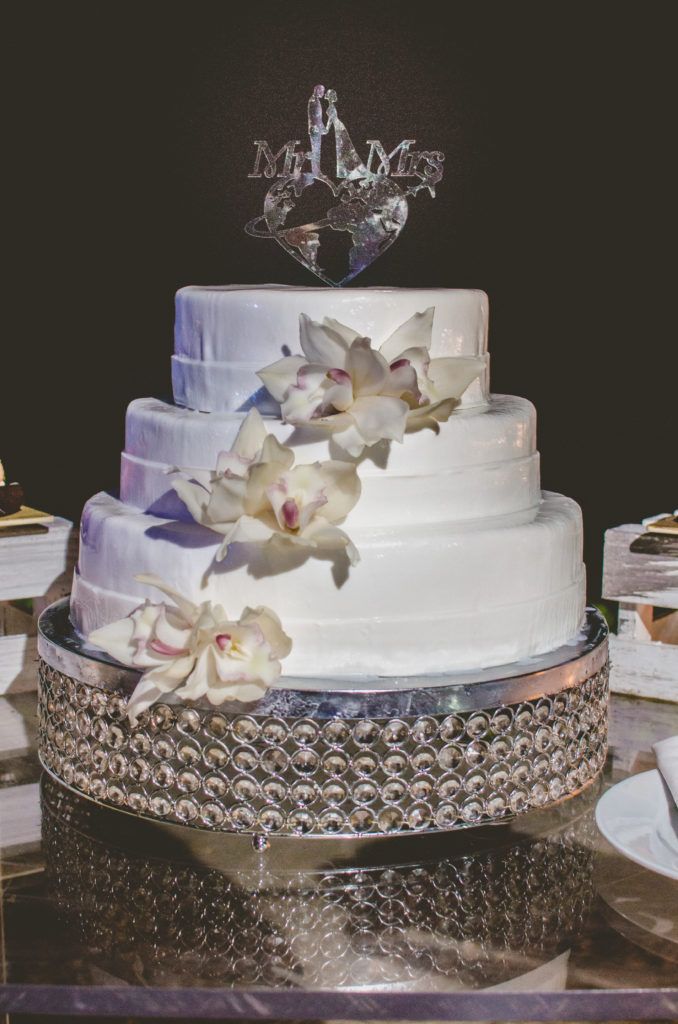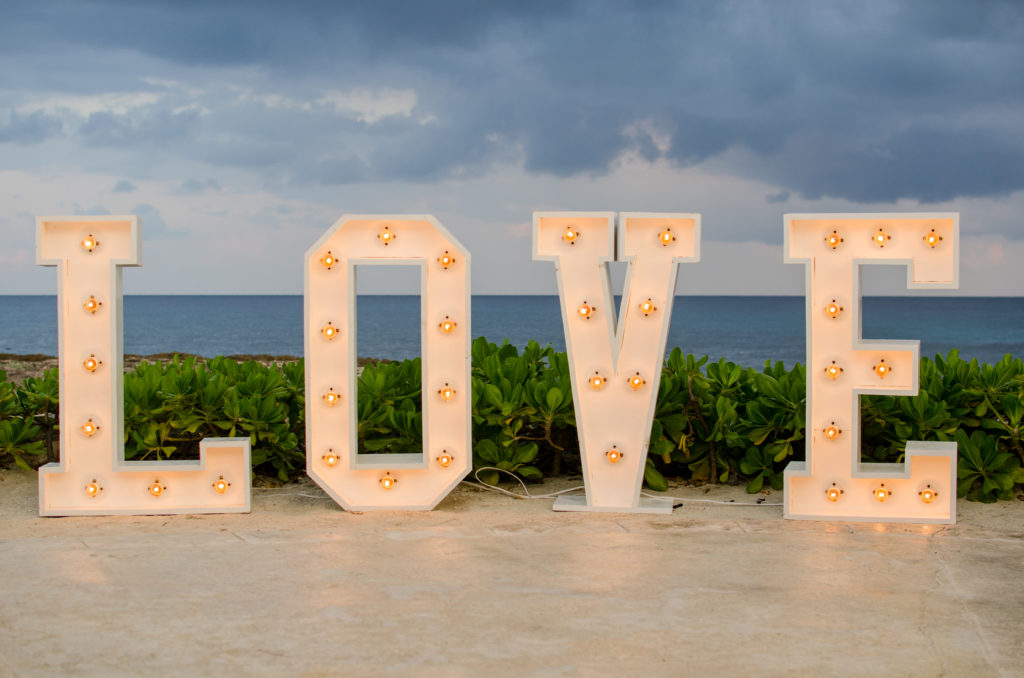 For more destination wedding inspiration, check out our website & Pinterest!