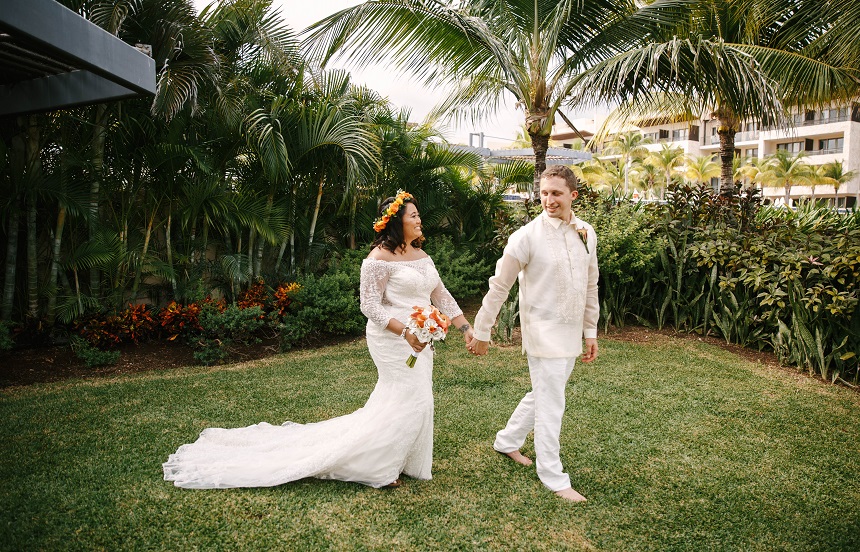 A dream destination wedding in Riviera Maya, Mexico
"A vacation and wedding all in one–can't beat that!" — Chelle & David always knew they wanted a small and intimate wedding, but when their at-home wedding guest list continued to grow, they decided jetting off to a remote location with 60 of their closest friends was more ideal. So, they started researching and looking at locations, asking friends and family their opinions, and ultimately decided on their dream wedding resort in Mexico: Royalton Riviera Cancun Resort & Spa. This all-inclusive resort in Riviera Maya had the best overall package for what they were looking for; from the location and amenities to the kid-friendly activities and secluded adults-only section. To them, all-inclusive was hard to beat!
When it came to personalizing the big day, Chelle & David brought some things from home, such as paper flowers to mix in to her bouquet, and personal photos for their beach reception tables. With all the little details coming from home, the wedding had a nice homey touch.
Their reception was filled with many memorable moments, and when the groom's father started busting a move on the dance floor, the party really started! When asked to describe their destination wedding experience in three words? "Best. Decision. Ever." is what the couple said! And as far as advice for future destination wedding couples? "Plan it the way you want it, no matter what anyone says, or the compromises you may have to make–make it yours!"
Keep scrolling to see the beautiful photos from Chelle & David's destination wedding in Mexico!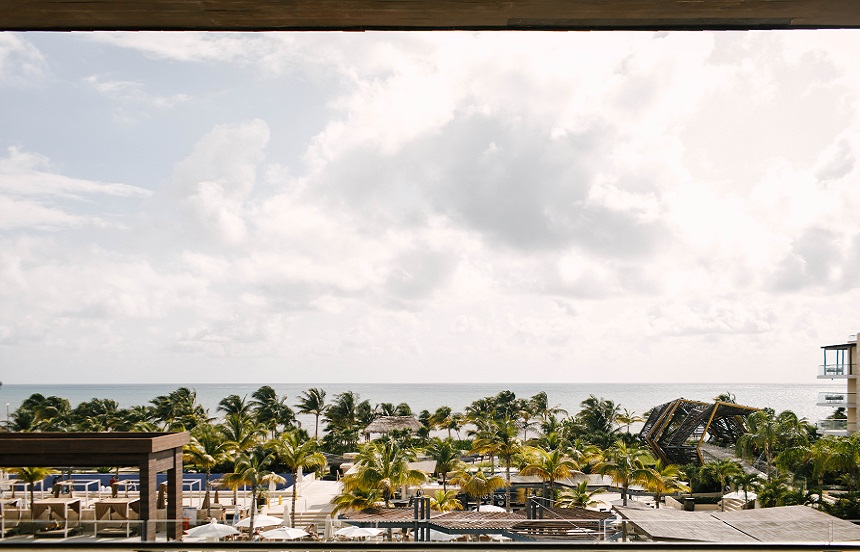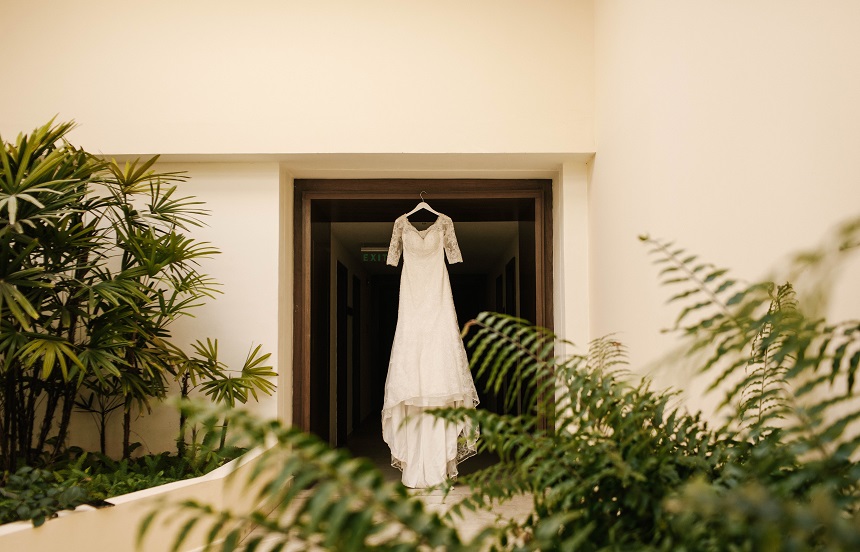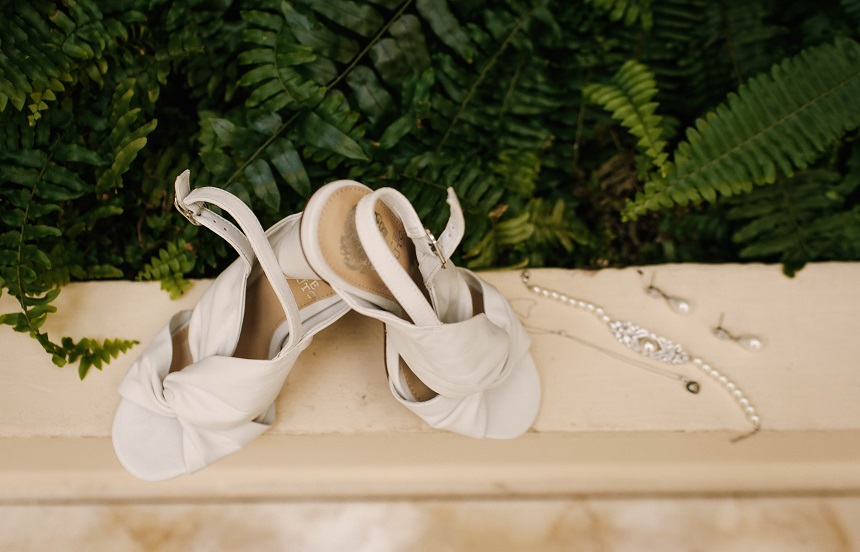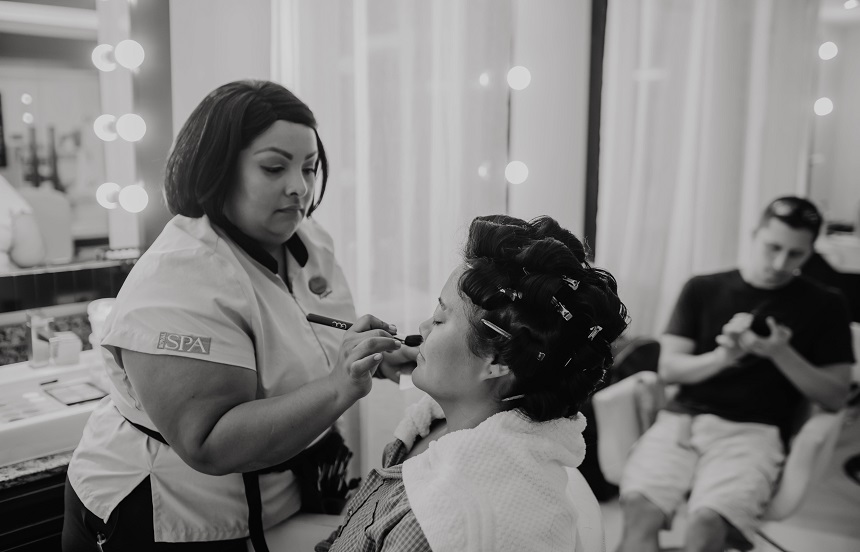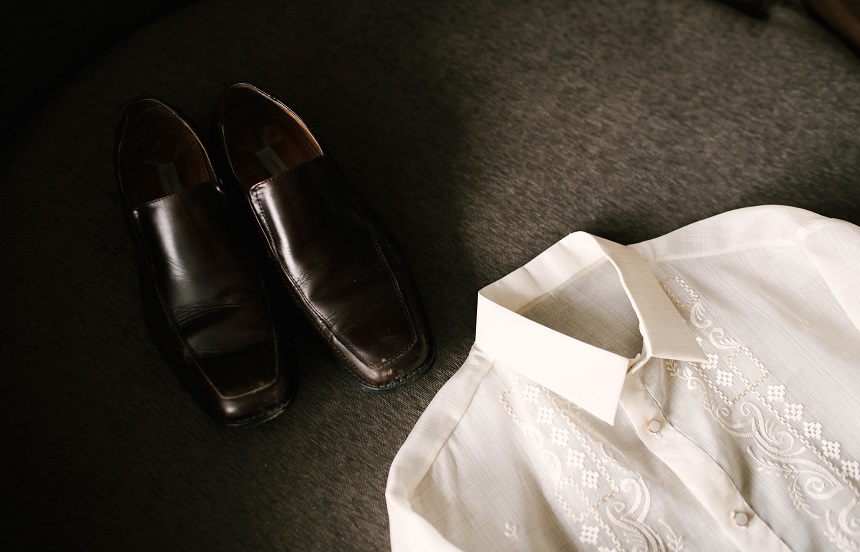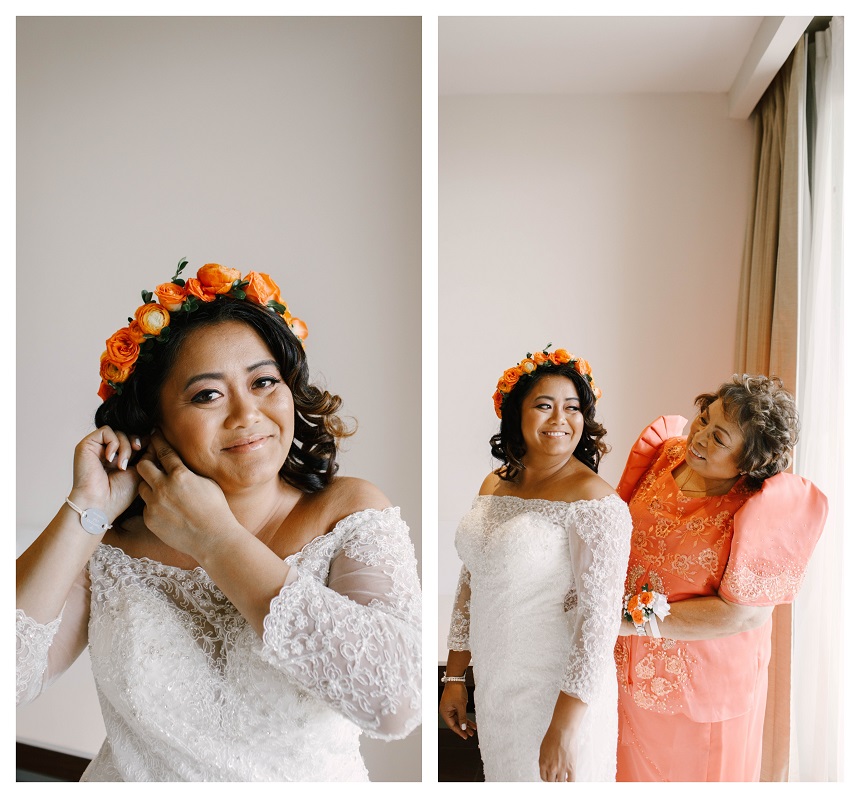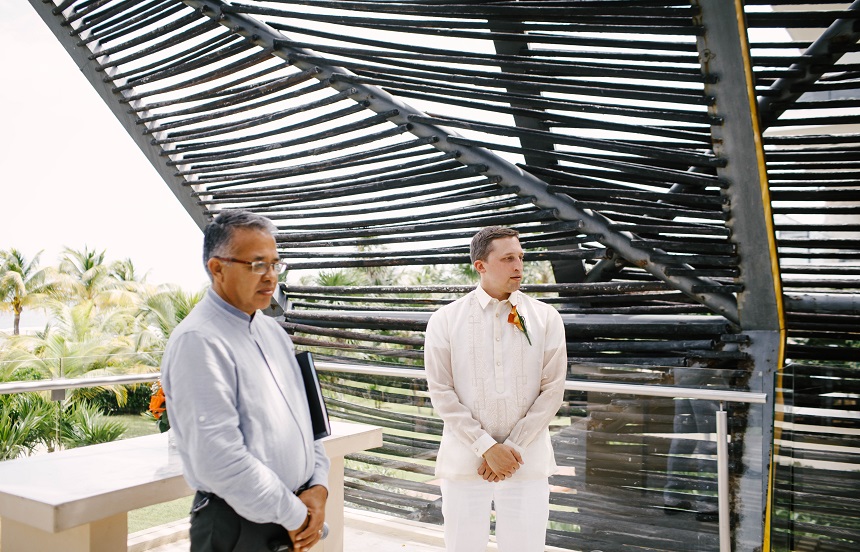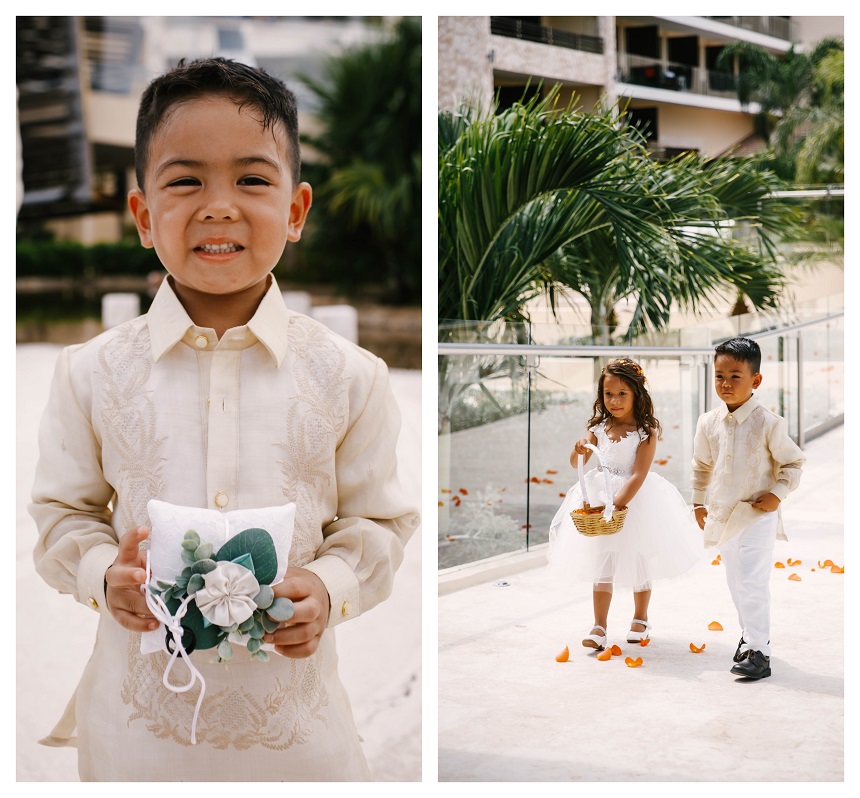 Get inspired by other real destination weddings today >>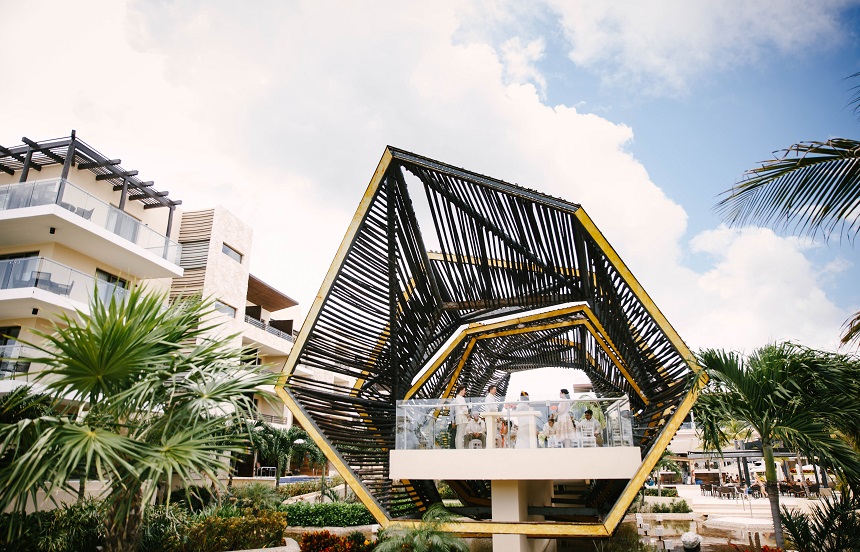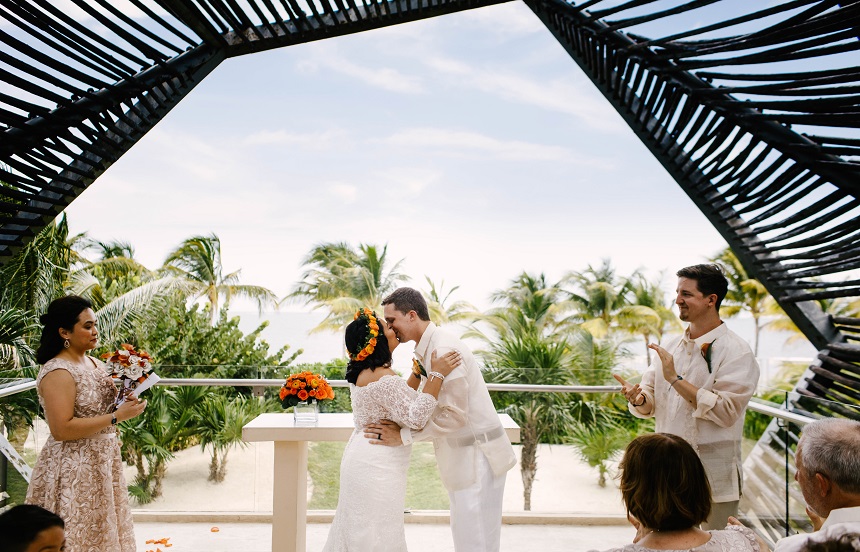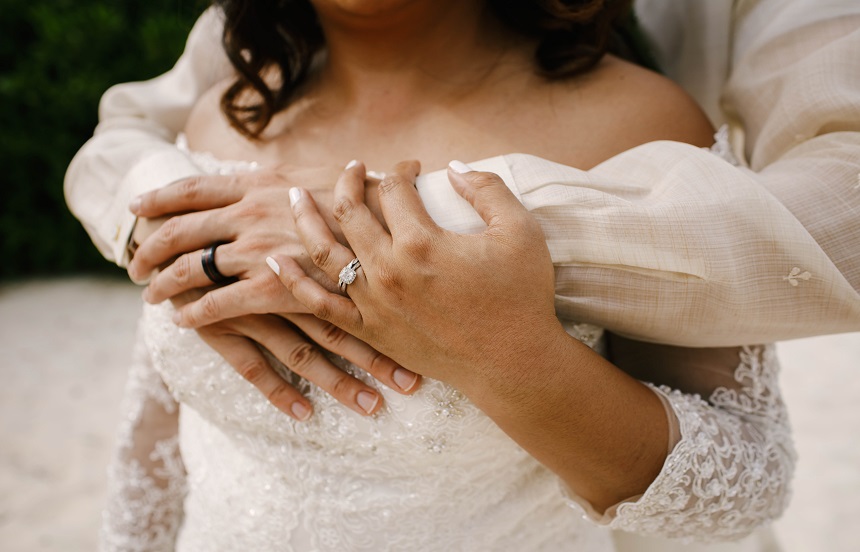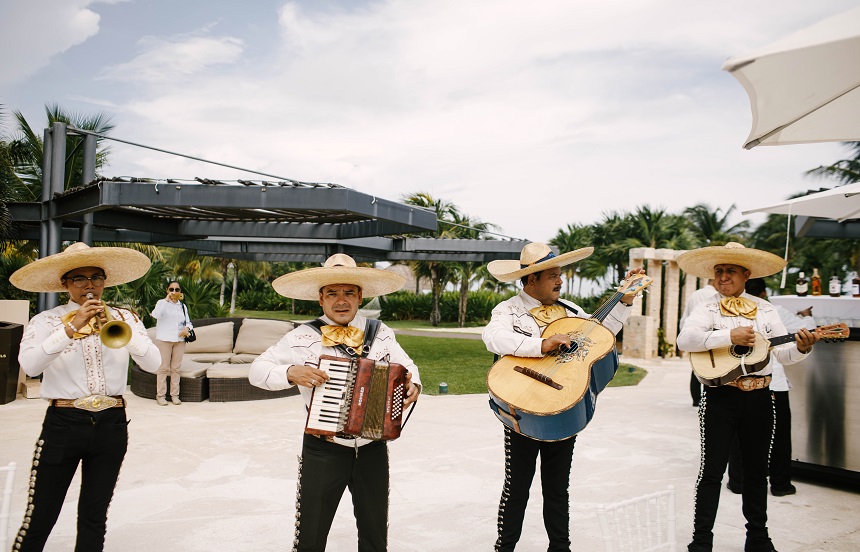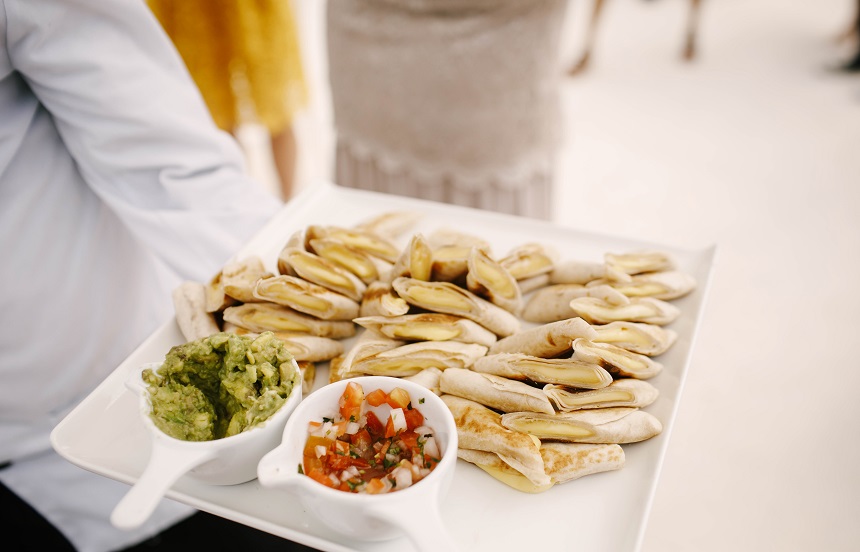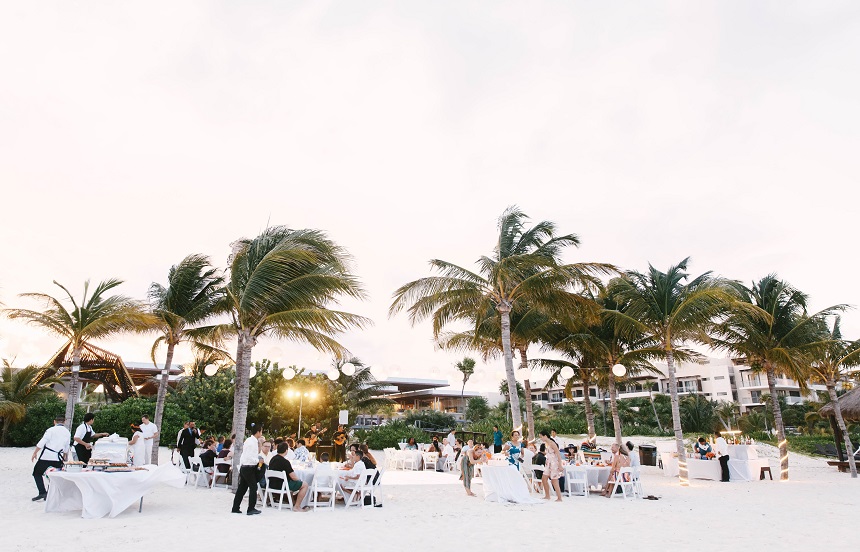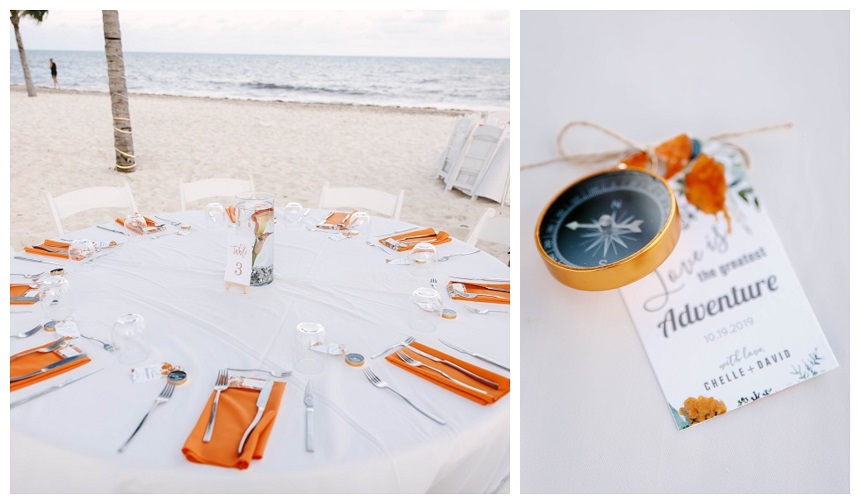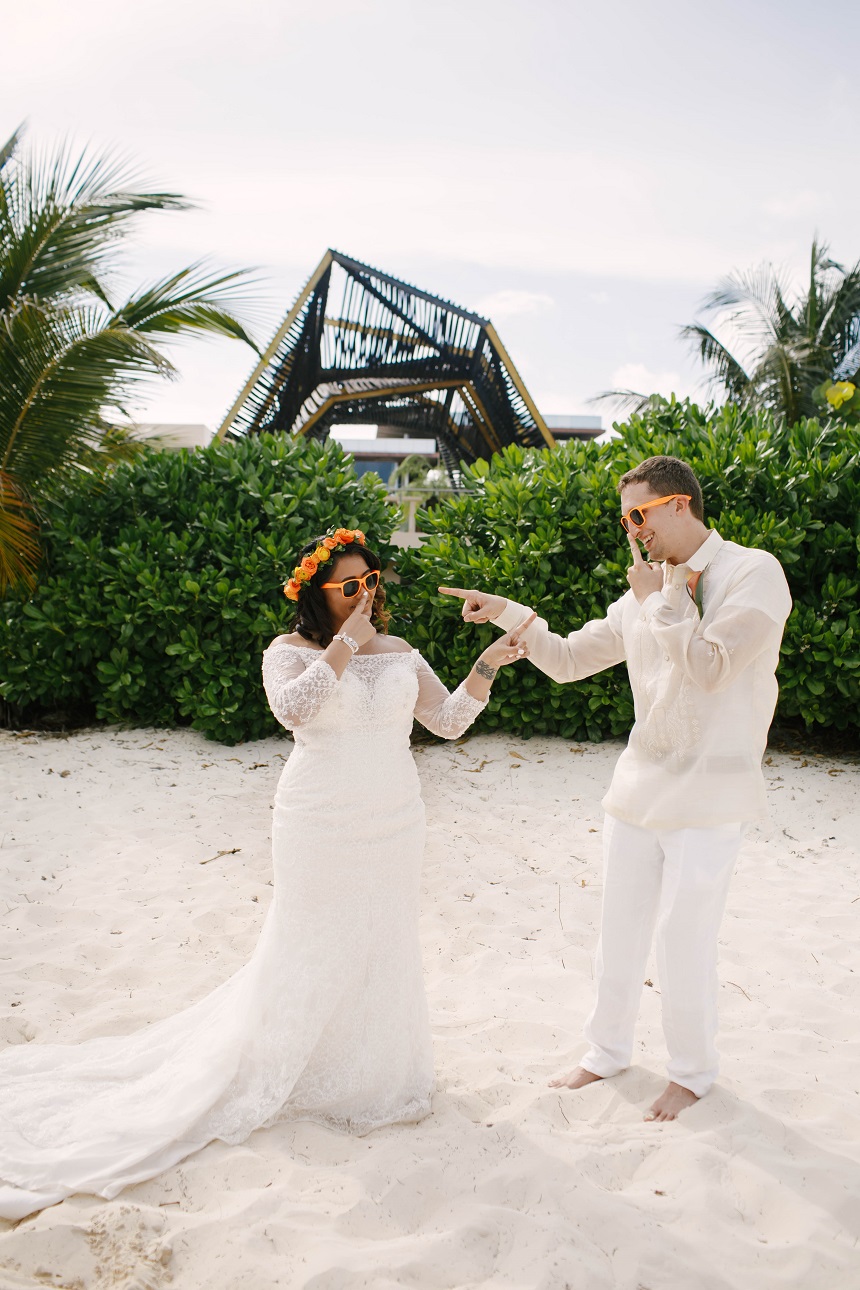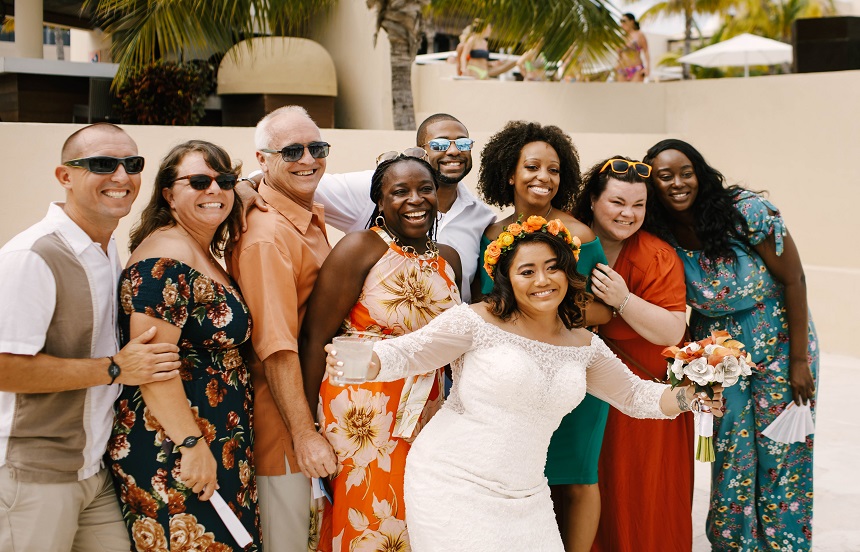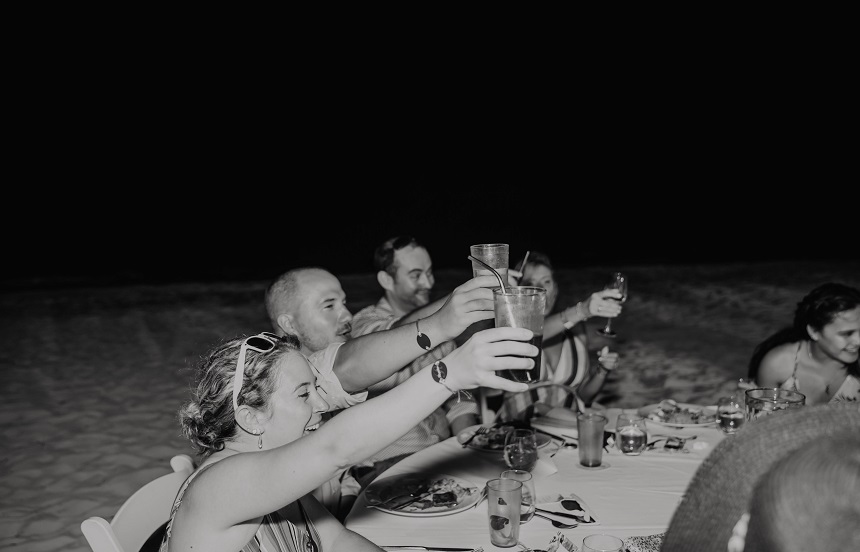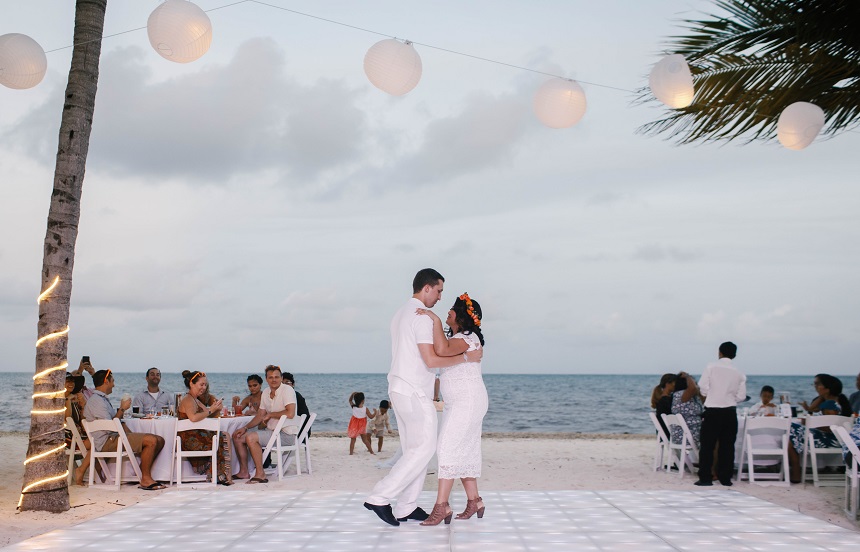 Planning a destination wedding in Mexico
Ready to start planning a celebration of your own? Click here to get a free quote today! >>
Destination Wedding Venue: Royalton Riviera Cancun Resort & Spa | Destination Wedding Location: Riviera Maya, Mexico | Photographer: Shelby Monnette | Destination Wedding Specialist: Debbie Johnson | Dress Designer: Sophia Tolli | Shoes: Vince Camuto | Stationary: Mint.com | Menswear: Barong, Philippines