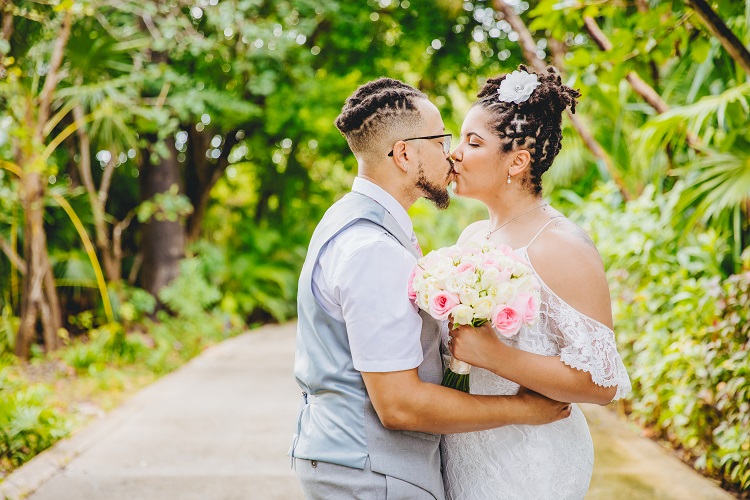 Wendy knew she wanted to have a destination wedding the moment Atrayo proposed – she had been married before and didn't want to go through all the stresses of planning a local wedding (hunting for a venue, caterer, cake, decorations, etc.). She loved the idea of showing up with her dress and letting a wedding planner handle the rest! It didn't take long to convince Atrayo of the perks of having a destination wedding; "it was A LOT less expensive," says Wendy. "Plus, the whole process was easy and stress-free!" 
It was a no-brainer for the couple to choose Cancun, Mexico as their ideal wedding destination, since it's where they went on their first big trip together. Their Specialist sent them some great venue options to choose from, and they ended up going with Dreams Sapphire Resort & Spa in Riviera Maya – just 20 minutes south from the Cancun International Airport. 
"We loved the secluded location of the pergola and terrace; iit gave us the privacy we were looking for," says Wendy. "And overall it was a BEAUTIFUL resort," she continues. 
The most memorable moment of the night, Wendy mentions, was when Atrayo and his mother surprised everyone with a choreographed dance to Bruno Mars' 24K Magic. "They did GREAT and everyone loved it!" Wendy's 4-year old nephew, who is usually pretty shy, also shocked everyone by dancing the night away at the reception! "He reminded me so much of my brother that night, who recently passed away." Wendy's nephew also helped walk her down in the aisle in honor of her late brother. 
Wendy recalls their favorite part of the trip being the quality time they got to spend with family, and everyone getting to know each other better. As a group, they explored the region with fun trips to Xcaret, Fuego Adventure Park and the Tulum ruins. "We had such a great time that our family is already talking about joining us on our  anniversary trip  back in Mexico!" 
When asked for her advice to couples who are contemplating having a destination wedding, Wendy says "JUST DO IT! You will not be disappointed!" She continues, "If you like stress-free planning, beautiful destinations and more bang for your buck, this is the way to go!"
Keep scrolling to see beautiful inspiration from this beach wedding in Mexico: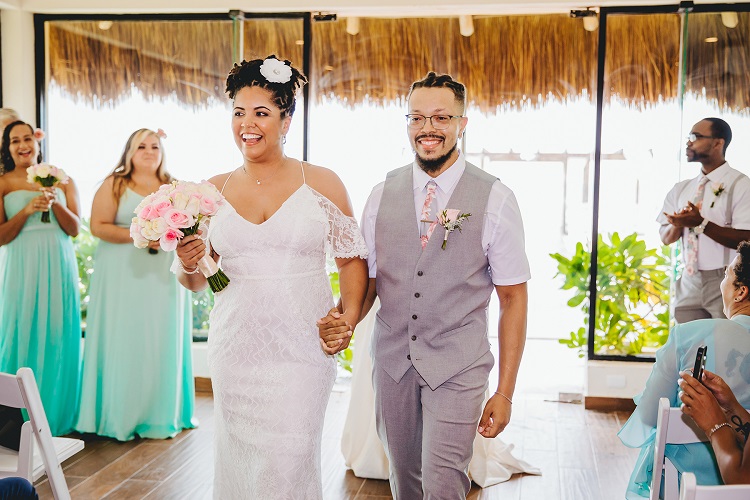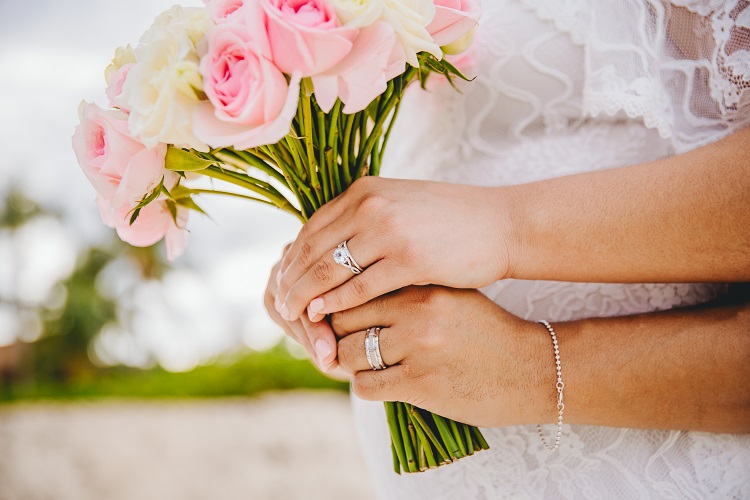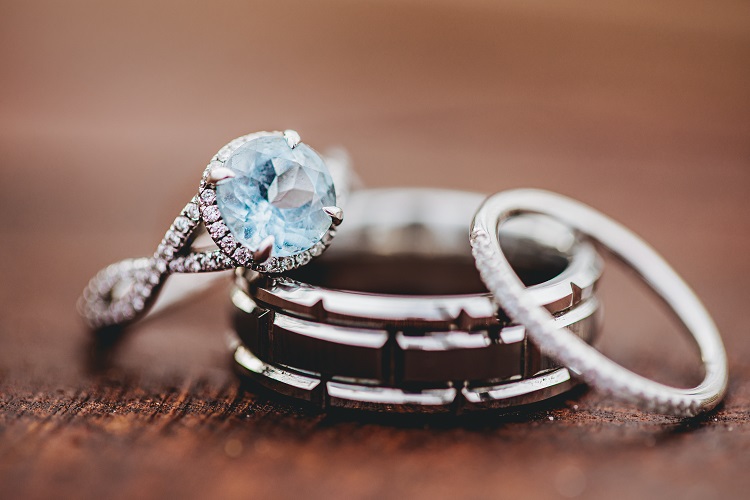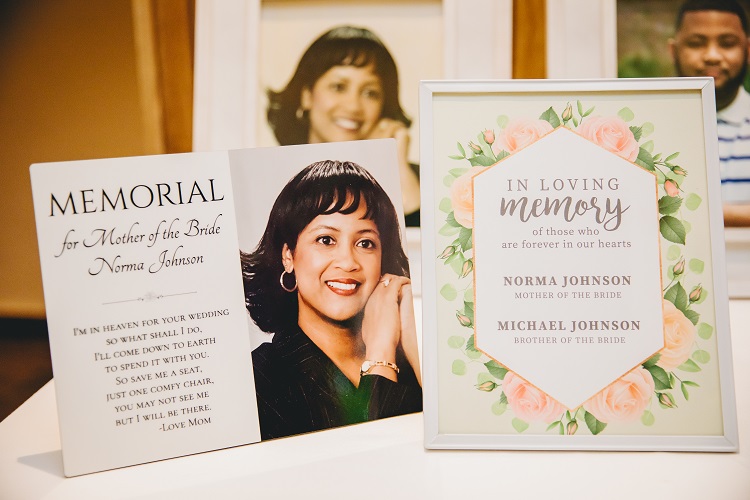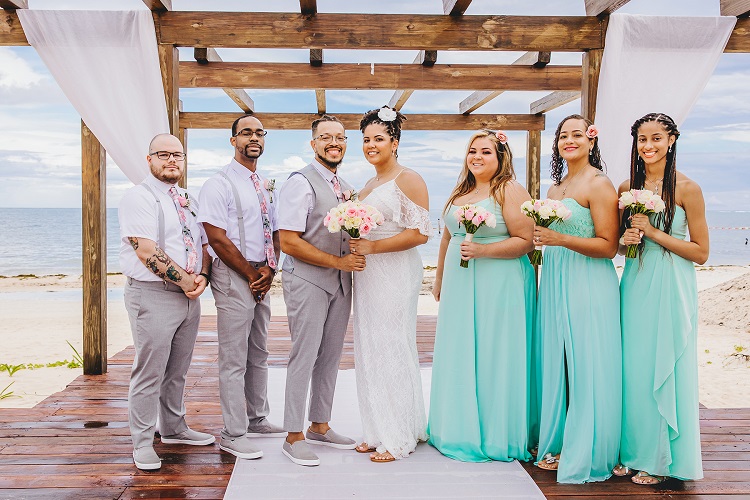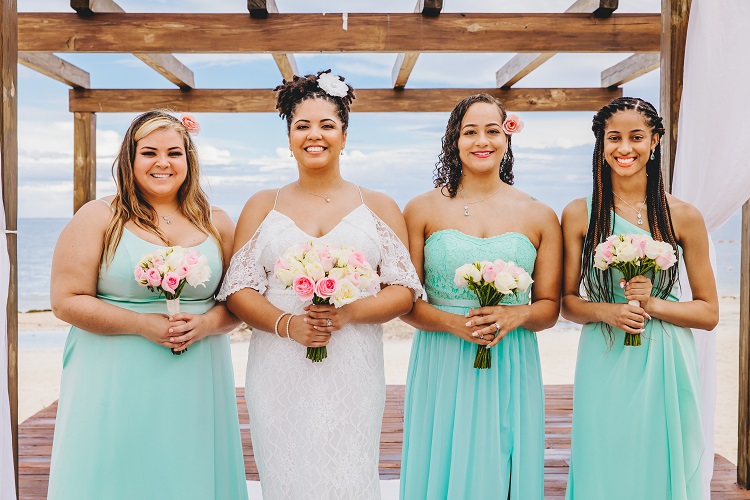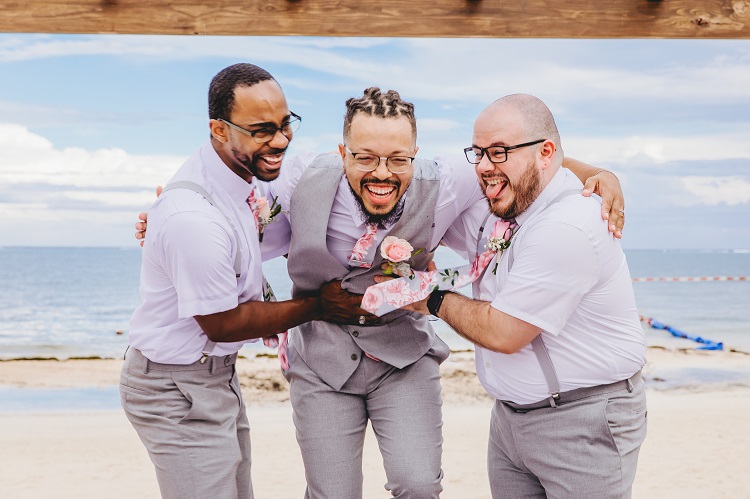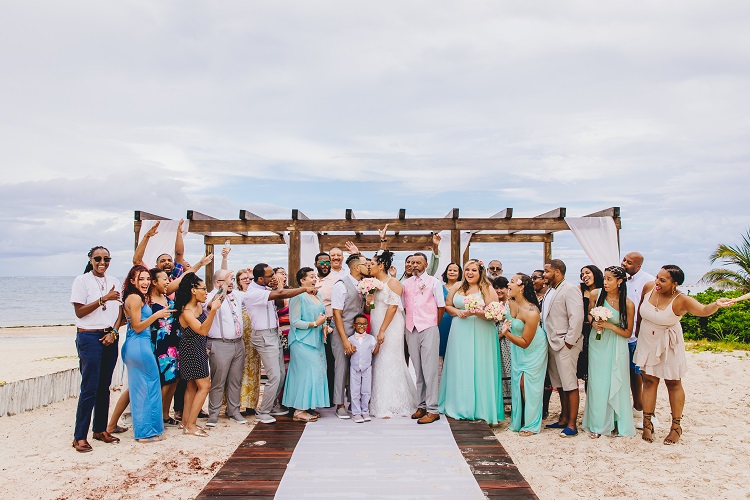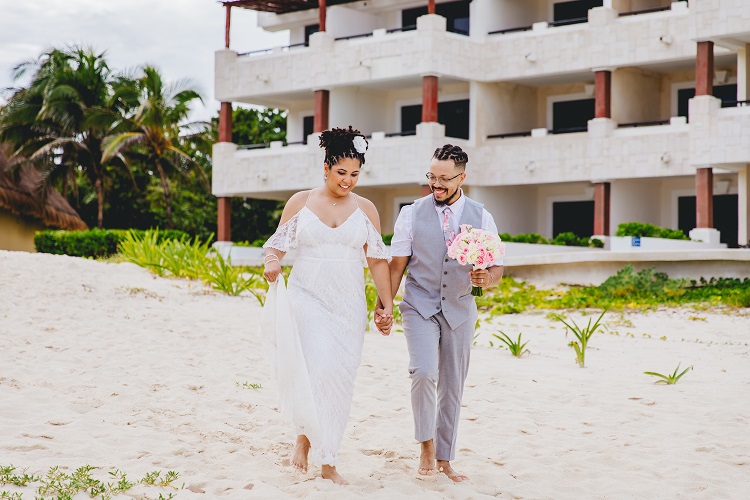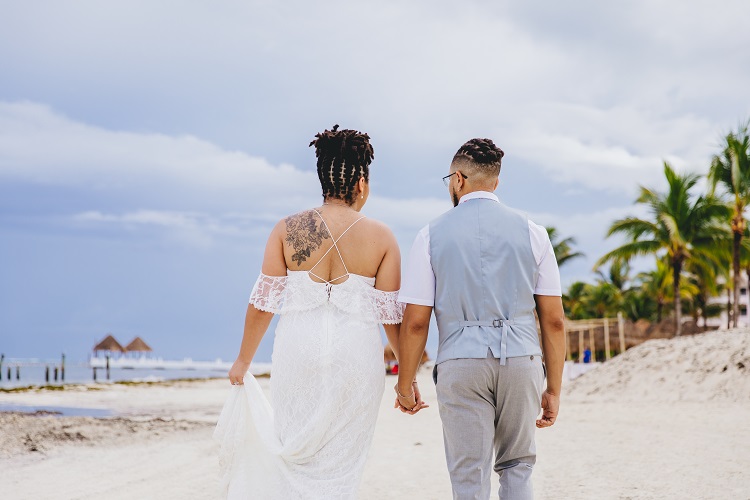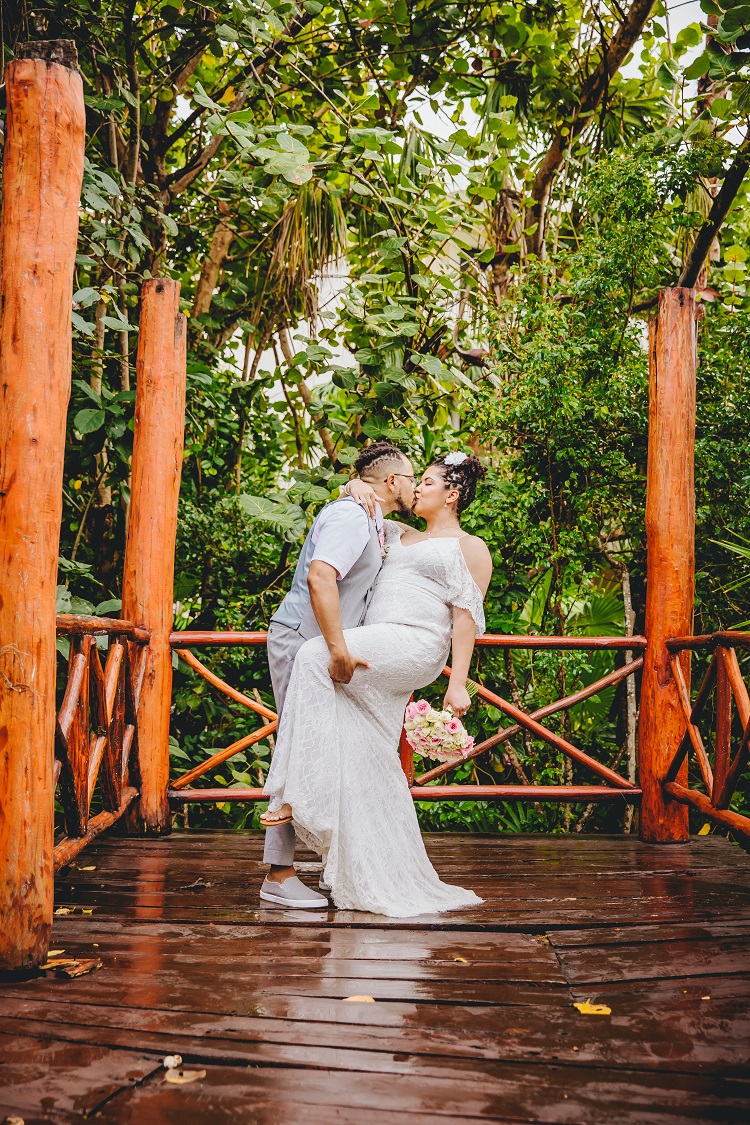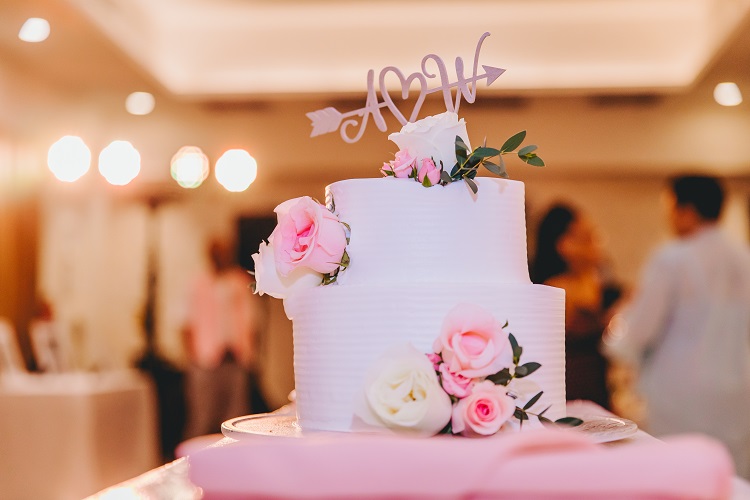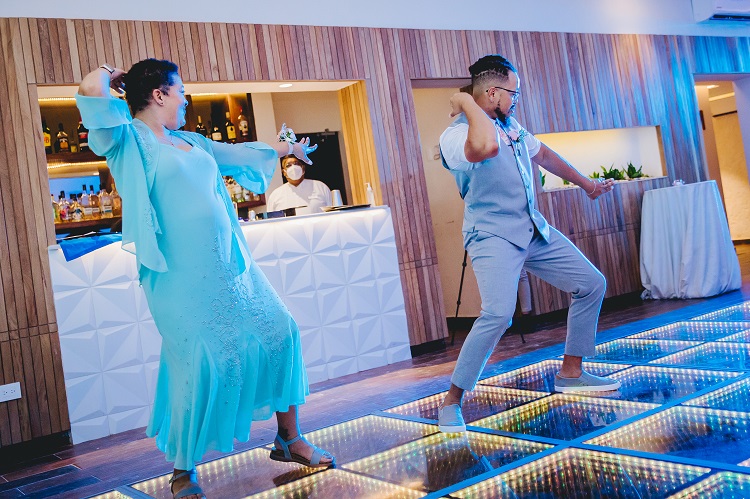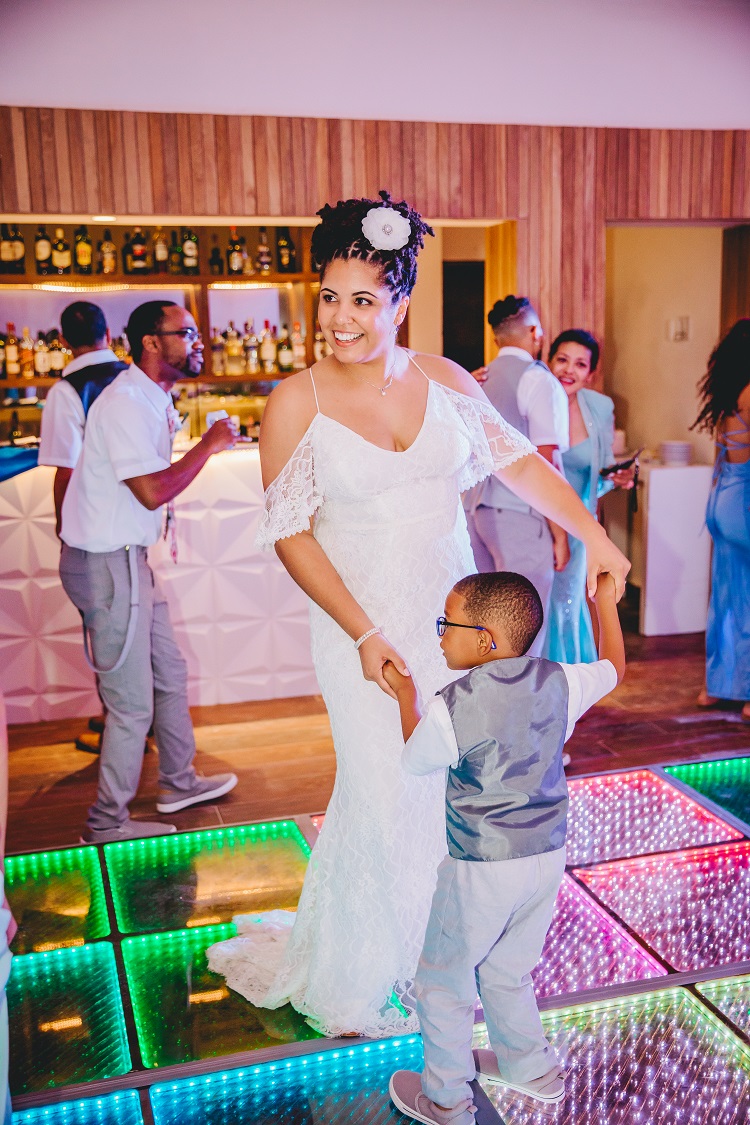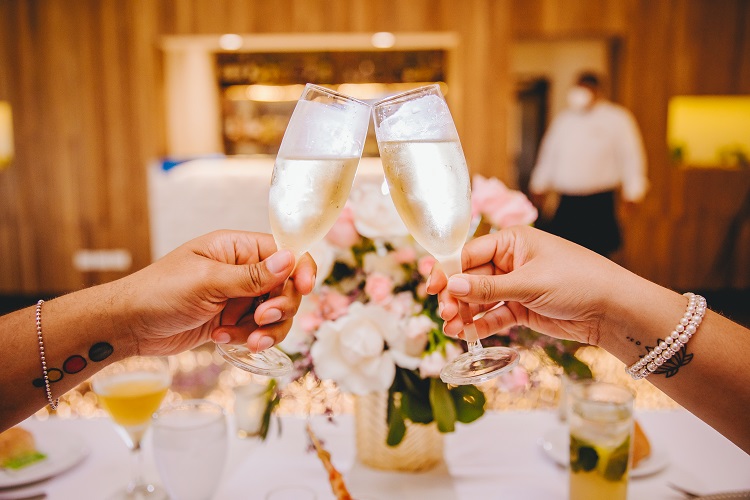 Planning a Destination Wedding in Mexico
Ready to start planning a celebration of your own? Click here to get a free quote today! >>
Destination Wedding Venue: Dreams Sapphire Resort & Spa | Destination Wedding Location: Riviera Maya, Mexico | Photographer: Adventure Photos | Destination Wedding Specialist: Carita Coughlin | Wedding Dress: David's Bridal | Jewelry: JJ Bridal Connection | Bridesmaid Dresses: David's Bridal