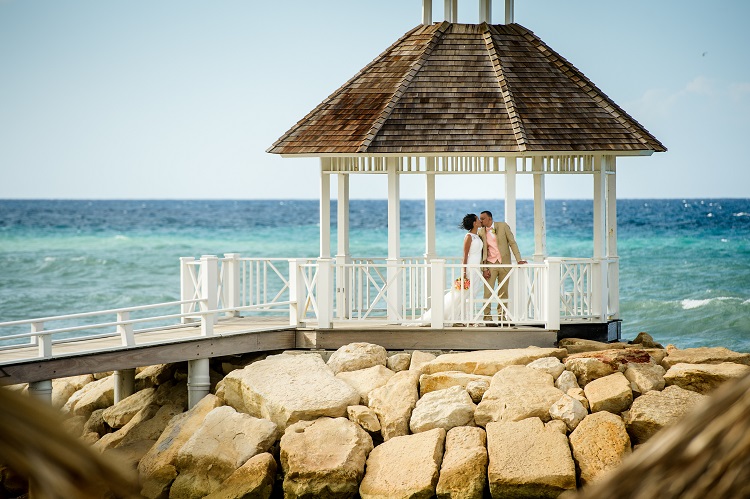 Resort & Destination: Hyatt Ziva Rose Hall, Montego Bay, Jamaica
The (brief) story of how you met/fell in love:
David and I met via eharmony in February 2015. For him it was a dare and for me a new year's resolution to "try this dating website thing out "with no expectation that it would work. The initial attraction was based on a mutual biblical belief system and values and the fact that we were both actively involved in charismatic churches and had a strong support system of friends and family. We enjoyed daily communication and began to discover how compatible we were. We loved similar things; family, travel, the arts, cooking and bible study. By March 24th we were talking on a regular basis and eventually decided to meet up on May 1st before I was to leave for a medical mission trip in the Philippines. In October I was introduced to David's family and in December he would meet mine. We announced our engagement on Christmas Day.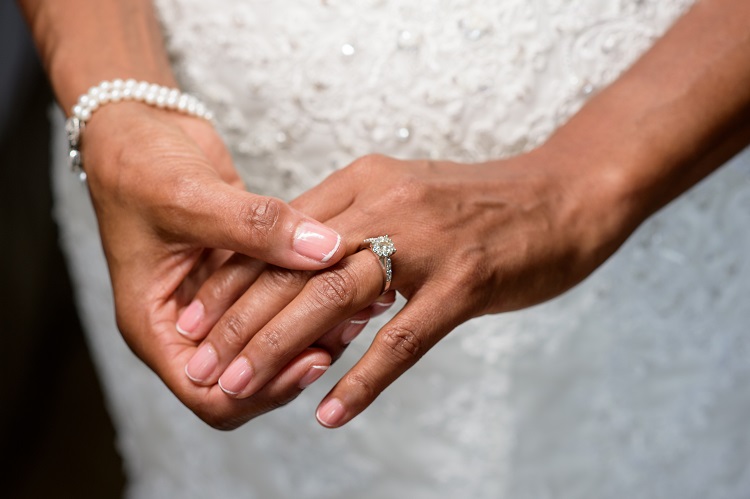 The destination wedding decision: something you've always wanted or came to love?
Always wanted!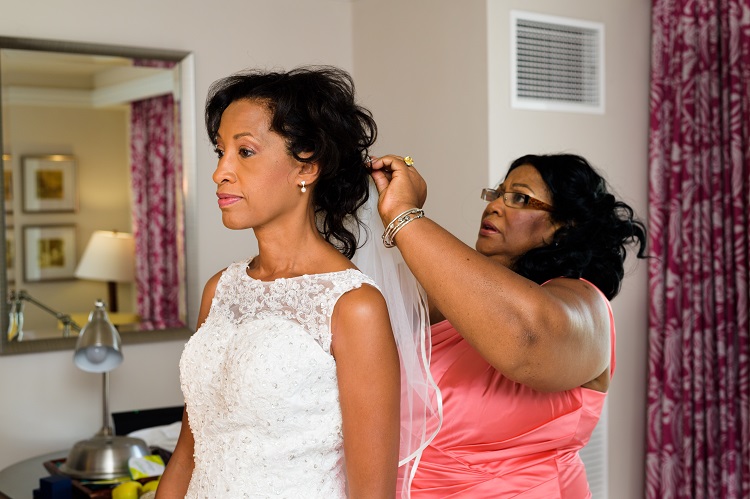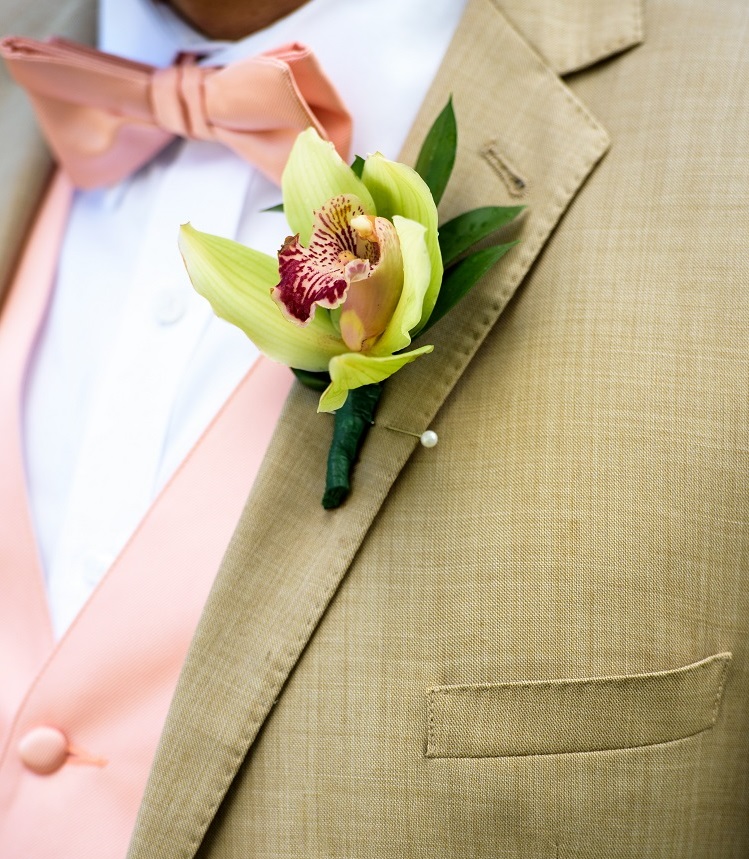 What made you choose your resort/destination?
Jamaica is the birth place of my parents (Bride) and home to one of my sisters and many cousins. It is also a beautiful Island and ideal scenery for a destination wedding.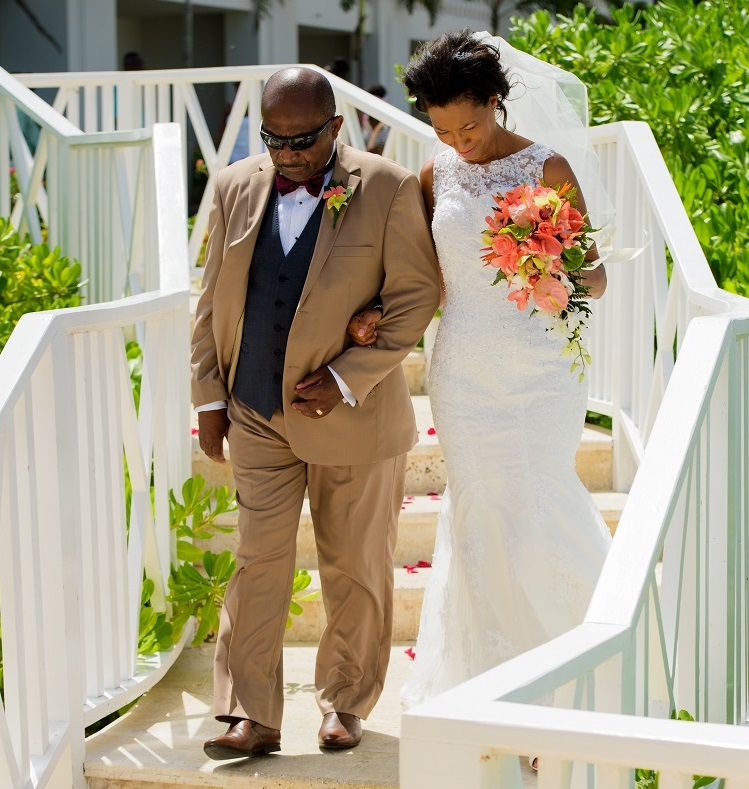 How did you personalize your wedding and ceremony?
The original plan was for close family and friends to have a time of fellowship before the wedding rehearsal led by one of my close friends. For the ceremony we added a sand ceremony and had a soloist sing the BeBe Winans song: "Cindy's song".
Plans changed due to inclement (hurricane) weather so the rehearsal did not occur.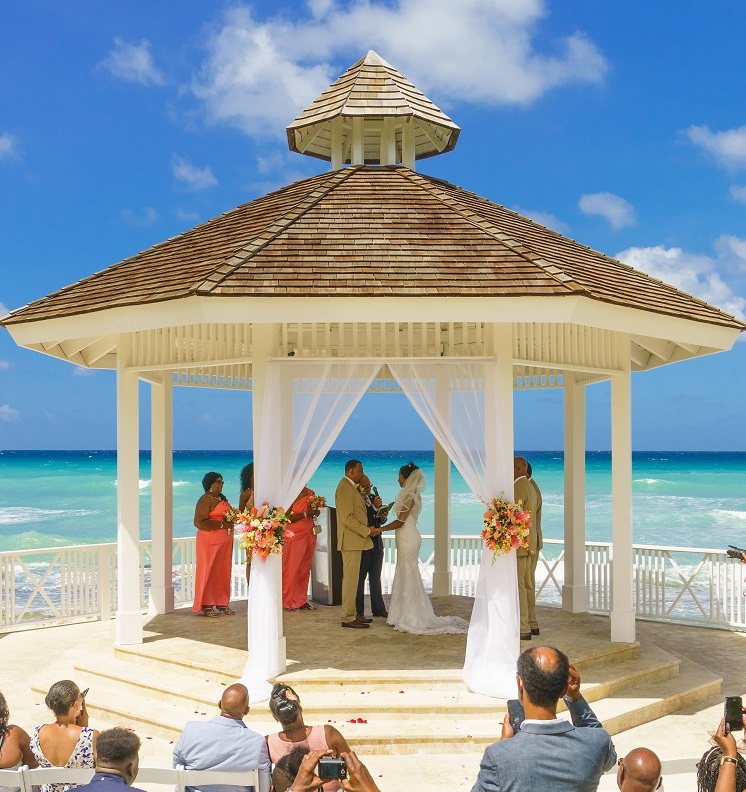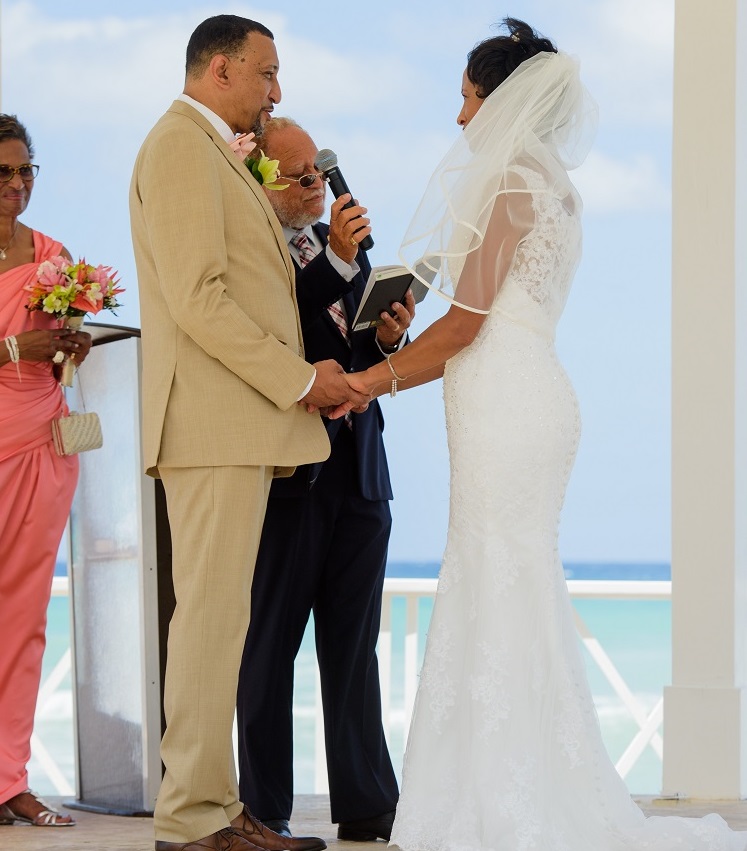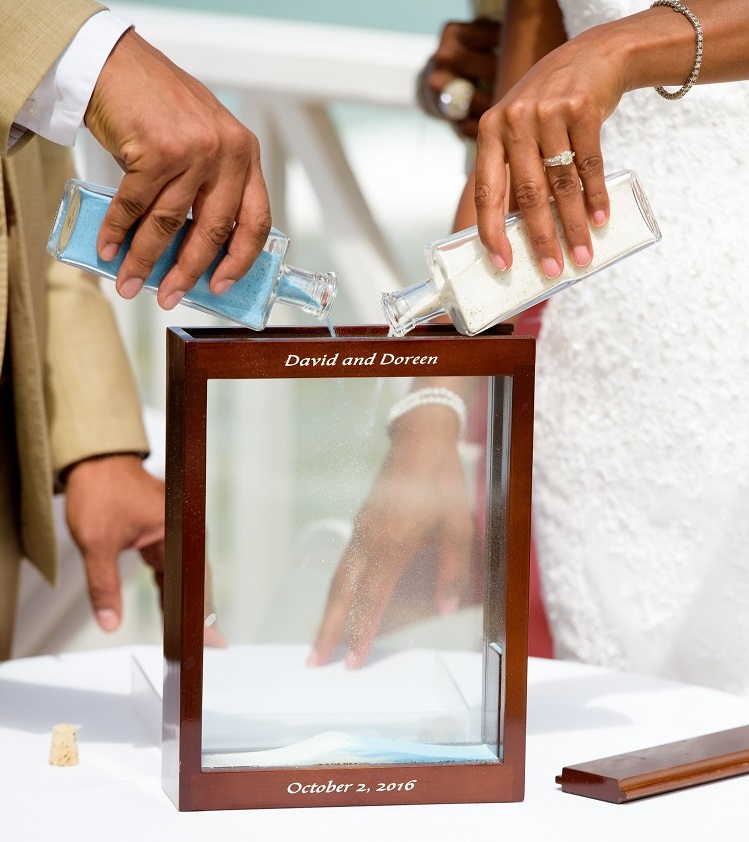 The funniest or most unusual moment was when….
After dancing the night away under the stars with family I checked my email to find that the hotel manager had been attempting to reach me. She was writing to inform me that my wedding had been cancelled due to the threat of hurricane Matthew. The hotel was preparing for disaster and they were encouraging guests to leave the Island. At this point my sister and maid of Honor Opal Clarke went into "Bridezilla" mode and with much prayer and support from my guests who were already checked in to reschedule the wedding with florist, photographer and pianists in tow for a ceremony the next day. This was much to the disapproval of management but by the grace of God they eventually agreed. We were married at the beach gazebo as planned.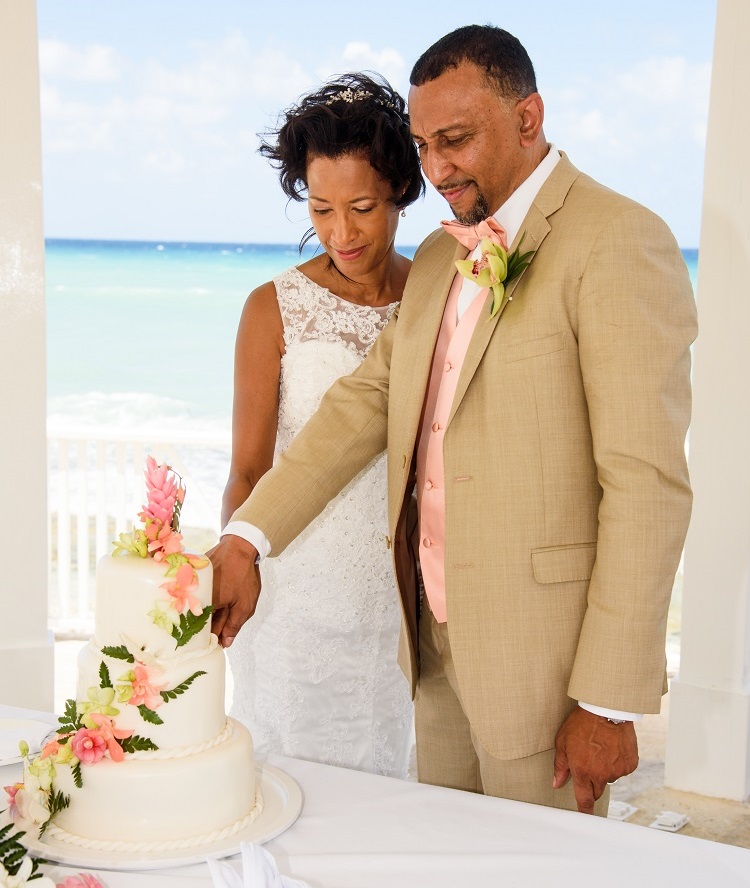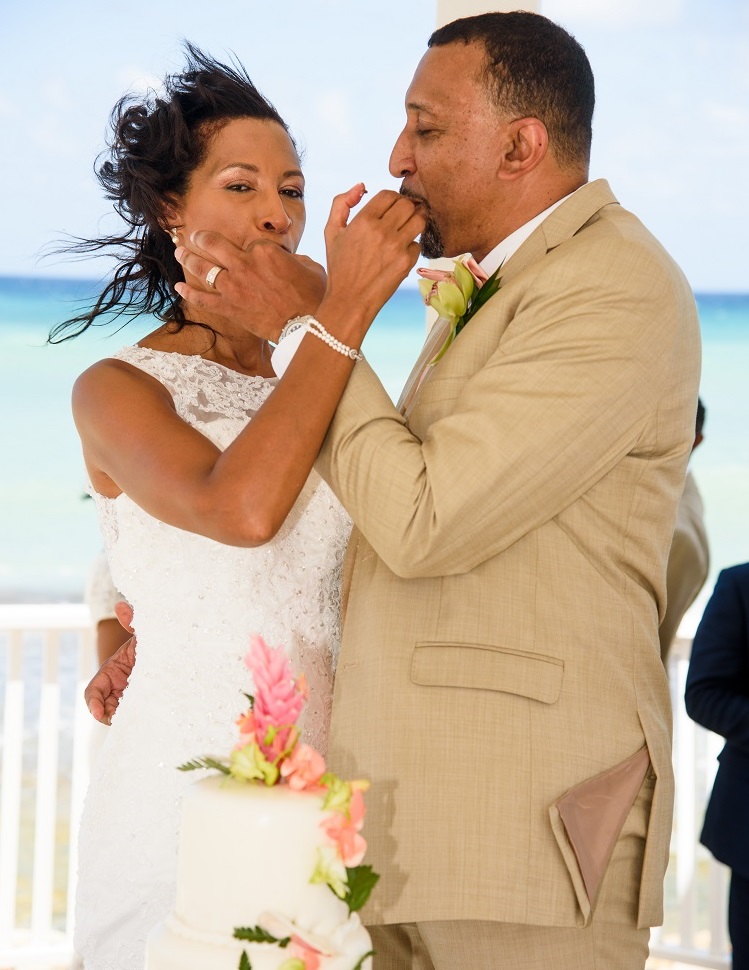 The most memorable moment was when….
The threat of hurricane Matthew directly affecting Jamaica posed several challenges for the hotel and resulted in the cancellation of the wedding on our origional wedding date. However due to a lot of prayer, encouragement and the quick thinking of the hotel general manager, Denisha Ross, Hyatt wedding planner, Avril McCalla, spa manager and hotel staff, florist and photographer  who worked swiftly and tirelessly the wedding occurred one day earlier than planned.
My condolences are extended to the two other brides who I did not meet but heard that they could not marry on this day.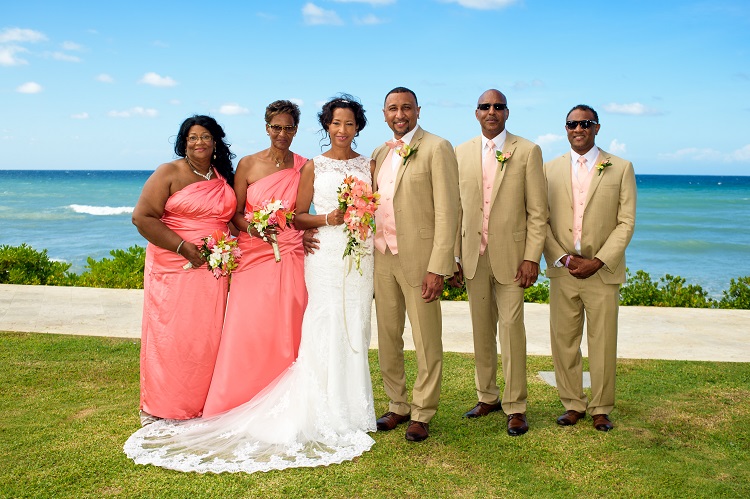 Three words that sum up your destination wedding experience are:
Miraculous, Beautiful, Awesome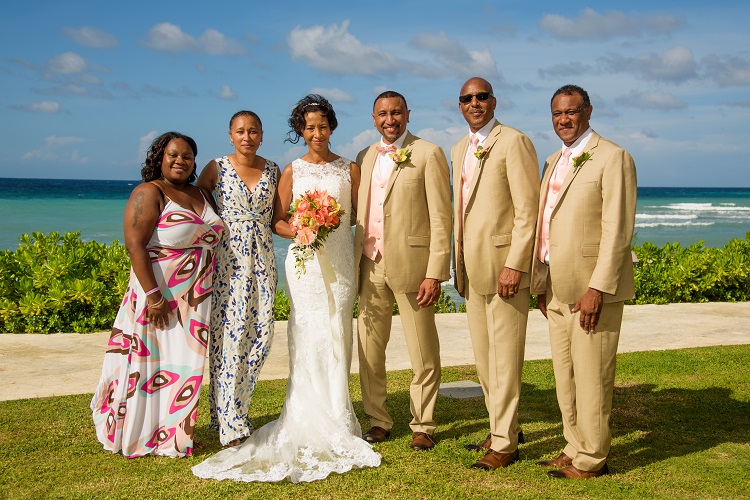 Besides the wedding itself, what was your favorite part of your trip?
We left the hotel and checked into the Half Moon. They upgraded us to a Honeymoon suite with balcony overlooking the Ocean.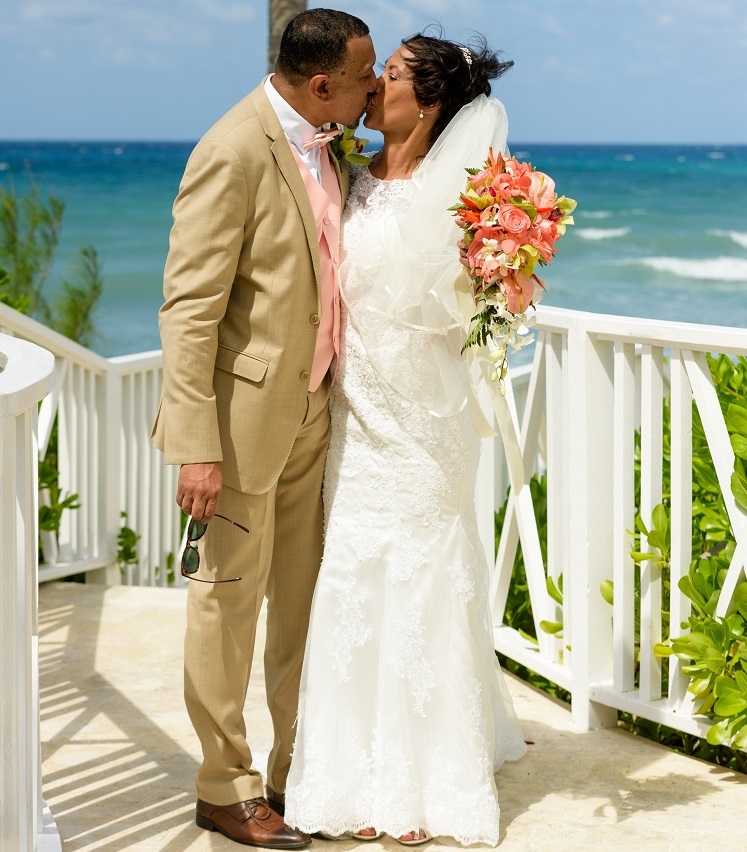 Did you do any activities with your guests?
Meet and Greet Breakfast and dinner that evening with guests also. Being at an all-inclusive made these gatherings so easy and wonderful.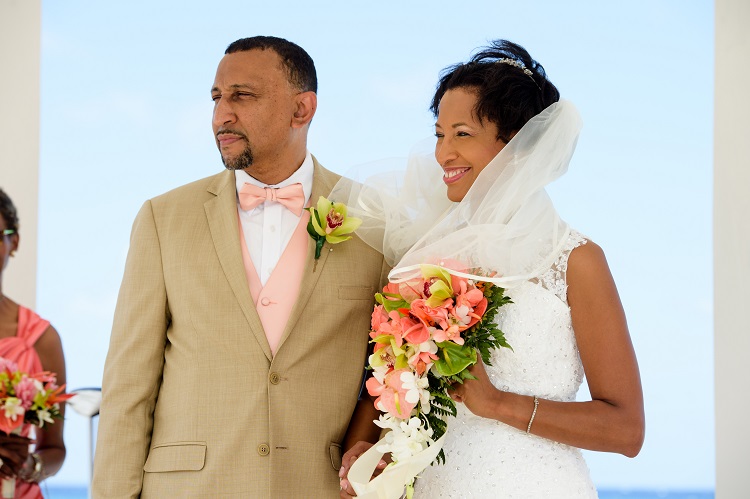 If you could travel anywhere for your one-year anniversary, it would be:
Jamaica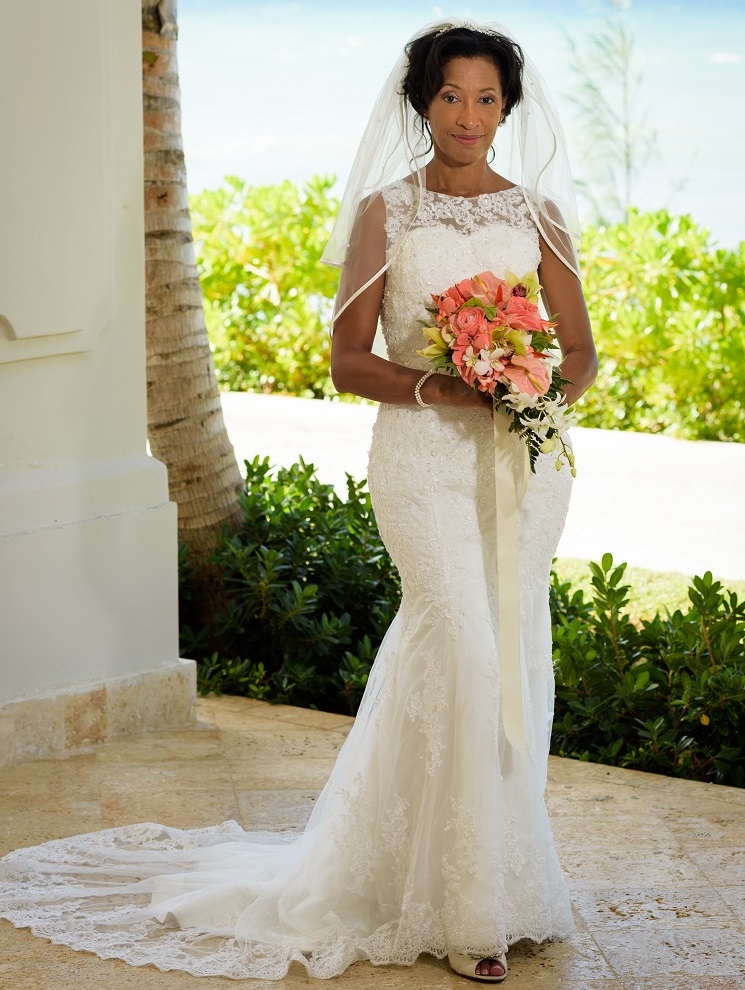 Your biggest piece of advice to couples planning a destination wedding would be:
Create your own project plan for all decisions/logistics using Excel. Keep everything in this file.
Create a daily worksheet (in excel) for each day you are at the destination.
Always have a contingency plan and make sure your vendors know what that is. Try to avoid October in the Caribbean.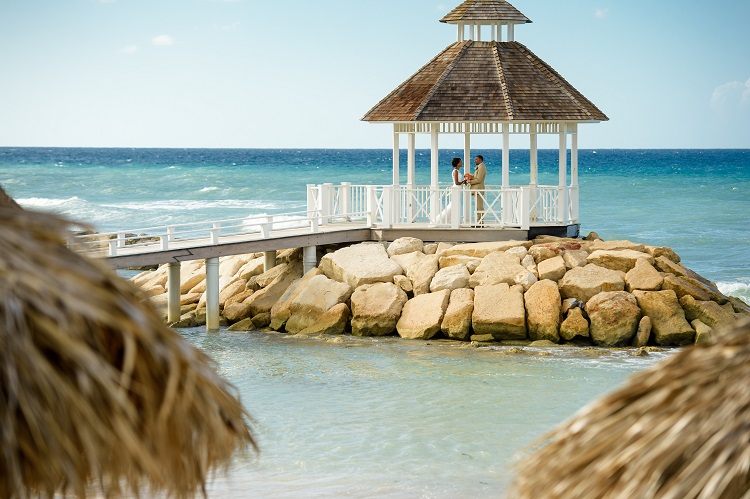 Photography: Michael Chen